You can find plenty of things to do in LA, whether you're a foodie, a vintage shopper, an outdoor enthusiast, or all of these.
Los Angeles is a trendsetting global metropolis with a captivating history and a rich cultural heritage, whether it's the Space Shuttle Endeavour, Walt Disney Concert Hall, the Getty Center, or free museums and urban art.
LA boasts of the perfect assortment of cultural activities. 
Hollywood is truly the world's entertainment capital, with legendary studios, thriving nightlife, and world-renowned theatre productions. You have plenty of things to do in LA Hollywood.
Michelin-starred restaurants and multicultural neighborhoods with street food are both parts of the Los Angeles dining scene.
Los Angeles consists of 75 miles of coastline and hundreds of miles of bike and hiking trails. Sports fans know there are many more things to do in LA as it is the city of champions. There is something for everyone in Los Angeles,  whether shopping for couture or spa treatments.
Hollywood's many models, starlets, and Oscar-winning costume designers have left their closets overflowing in the world's hottest vintage shops and flea markets in Los Angeles. 
So, what are the things to do in LA? Let's find out.
THINGS TO DO IN LA – Beach Cities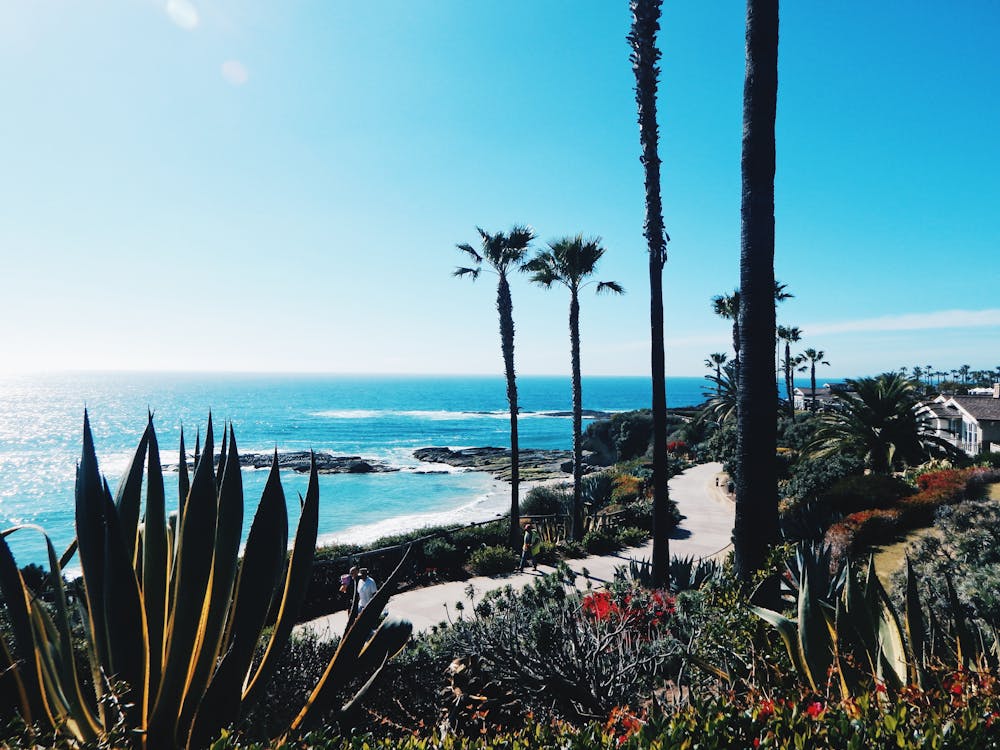 In addition to its world-famous landmarks and attractions, Los Angeles has a plethora of beach-side communities. However, if you look close enough, you will find hidden gems all around Los Angeles city.
Manhattan Beach, Hermosa Beach, and Redondo Beach – the three sister Beach Cities of the South Bay of Los Angeles – represent a unique L. A beach culture. A combination of spectacular views and proximity to the ocean makes the area's real estate one of the most expensive in the country.
There are many aerospace, maritime and other industries here. Still, visitors can also enjoy beach activities along the Strand, on stunning beaches, and at busy piers in each of these cities.
You don't want to miss the Beach Cities if you are interested in biking, beach volleyball, sunbathing, swimming, surfing, body surfing, paddleboarding, or simply sightseeing and dining.
Fishing With Dynamite
Fishing With Dynamite in Manhattan Beach, a little seafood shack owned by chef David Lefevre, is a terrific place for raw bar selections and clam chowder – you might have difficulty deciding what not to order. The restaurant Fishing With Dynamite serves lunch and dinner daily but is best visited off-peak times due to its limited number of seats and raw bar. The menu is constantly changing, so Lefevre writes little notes about it. If you want some advice on it, he's the guy to talk to.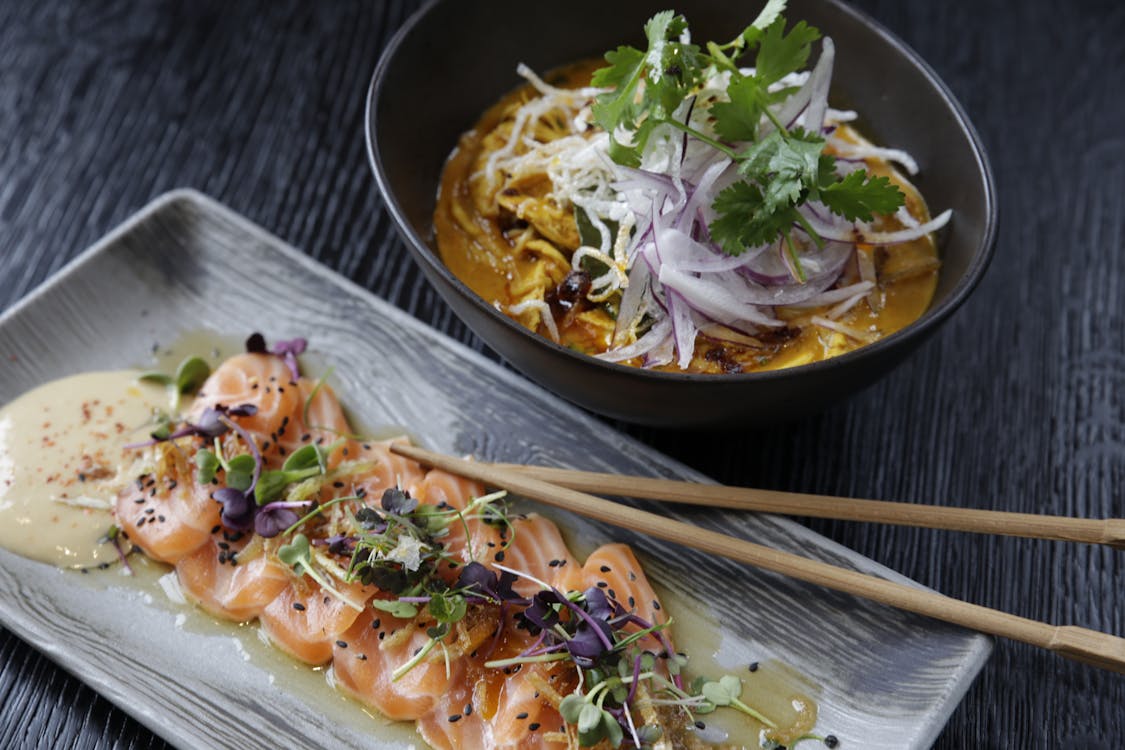 Pisces Sushi
The little Pisces Sushi restaurant is a Manhattan Beach favorite with just four seats at the bar and a table for two outside. Nevertheless, people continue to frequent the restaurant's Chirashi bowls and sushi rolls – if for nothing else than a take-out meal.
You can also order several other dishes – such as spicy ramen – if you're looking for teriyaki proteins and other options.
The Roundhouse Marine Studies Lab and Aquarium
The Roundhouse Marine Studies Lab and Aquarium, located at the end of the Manhattan Beach Pier, aims to educate the public about the oceans, marine life, and the environment.
While learning the importance of ocean conservation, explore the museum's shark tank, baby octopus nursery, and seahorses.
THINGS TO DO IN LA SANTA MONICA
One of the most popular tourist destinations in Los Angeles, Santa Monica has been named one of National Geographic's Top 10 Beach Cities in the World.
You can find some hidden gems in Santa Monica if you go off the beaten path. Santa Monica also has many historical and cultural buildings that are a testament to the past and the present. By visiting these places, you'll get to know the real city by the beach.
The 2,450-mile Route 66 was originally designed to connect Chicago and Los Angeles in 1926. It was called "Mother Road" by John Steinbeck in The Grapes of Wrath. It is also known as the Will Rogers Highway and Main Street of America.
Despite the debate over where the highway ends, it's usually said that the end was at 7th St. in the heart of Downtown L.A., and Olympic and Lincoln Blvds. At the Santa Monica Pier, an End of Trail sign stands as a democratic and official last frontier for a historic roadway so deeply rooted in America's history.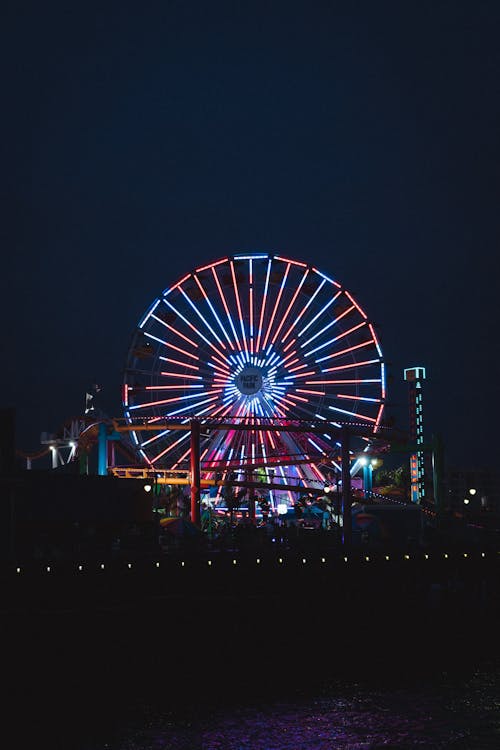 Santa Monica Pier
Santa Monica is inevitably associated with the Pier. An iconic feature of the city is its Ferris wheel in red and yellow. In addition to Pacific Park, the Santa Monica Pier also features various restaurants, bars, shops, an arcade, and more than 200 fun games.
Solar power powers Pacific Park's Ferris wheel, making it unique to the region. On your way back, marvel at the Looff Hippodrome Carousel, catch a street performance or grab a stick of puffy cotton candy. It is a perfect viewing spot to watch Malibu and the South Bay while holding a beer in one's hand.
If you hang around past sunset, you might hear live local music to the sound of the waves. Visitors of all ages will adore the Pier in Santa Monica, making it an ideal destination for families and groups of friends.
One of the most popular beaches in Los Angeles is located just north of the historic Santa Monica Pier. Santa Monica Beach has two miles of sand that feel endless and is a great place to stretch your legs, play volleyball, or go for a bike ride. Beach towels and sunscreen are essential, as well as a little cash for parking. Surf, sand, and sun will do the rest.
Santa Monica Mountains National Recreation Area
MRCA and California State Parks jointly manage many locations in the park, making it unique. Despite sometimes having different rules and regulations, the Santa Monica Mountains receive the entire community's support and are eager to share it with the public.
Annenberg Community Beach House
Annenberg Community Beach House in Santa Monica is an all-inclusive beach club experience provided to the public, with no membership requirement. Year-round, fitness classes, recreation programs, and cultural events are available at low or no cost.
There are several volleyball courts in Santa Monica beach north and south of the Pier. All public courts are open every day for first-come, first-served.
From Will Rogers State Beach in the north to Venice Beach in the south, the bike path in Santa Monica beach stretches for approximately 3 miles. The bike path runs parallel to an adjacent pedestrian path. 
The original Muscle Beach near the Santa Monica Pier attracted huge crowds during the 1930s, 1940s, and 1950s, when acrobats, bodybuilders, and bathing beauties performed. The equipment that athletes need is available to them for free. Muscle Beach is located south of the Santa Monica Pier on Ocean Front Walk.
The City issues no permits for ceremonies at the beach. However, weddings at the beach are allowed on a first-come, first-served basis. Beach rules must be followed, and less than 150 participants are allowed at a time.
A picnic, family reunion, or any other small gathering are subject to the same rules.
There have been countless films, TV shows, and commercials shot at Santa Monica State Beach over the years. To film and photograph at the beach and pay the usage fee, permits are required.
Venice Beach
Venice Beach Boardwalk and Recreation & Parks property in Venice, Los Angeles, attracts visitors worldwide. Venice Beach is the most popular facility owned and operated by Recreation and Parks in Los Angeles.
With an average of over ten million visitors per year, the Boardwalk, also known as Ocean Front Walk, is Southern California's second most-visited attraction. A popular tourist destination in southern California.
Numerous privately-owned restaurants and food venues are scattered throughout the Venice Beach Boardwalk, which stretches two miles. There are several activities offered by the Venice Beach Recreation Center, including, but not limited to, basketball, paddle tennis, and handball tournaments, as well as bodybuilding and other Venice Beach special events.
Venice Beach provides various services for the culturally diverse population visiting during the year, including a fishing pier, a skate plaza, a bikeway, two children's play areas, and a skate plaza.
Venice Beach also hosts a variety of film productions each year. Public access to the sports courts, skate plaza, pier, and other amenities are available in Venice Beach every day.
Some Other Things to Do in LA
BEVERLY HILLS
The famed Beverly Hills neighborhood comprises Rodeo Drive, upscale real estate, and numerous references to film and television.
A town was built in a prime location when oil investors found water instead of oil. Incorporated in 1914, Beverly Hills was named Beverly Farms in Massachusetts and the hills in the immediate vicinity.
Douglas Fairbanks and Mary Pickford established Beverly Hills glamour when they built Pickfair, their legendary 56-acre estate. Beverly Hills has many hidden gems for you to discover if you explore it.
This luxury and style neighborhood is renowned throughout the globe.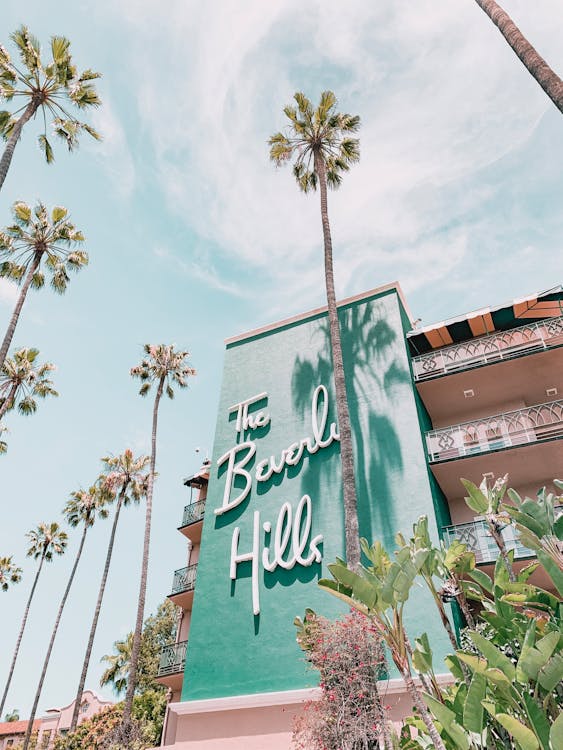 DOWNTOWN L.A.
Since the 1990s, Downtown LA has been experiencing rapid growth, evolving from the city's commercial center into a cluster of distinct neighborhoods. Every enclave in Downtown LA is rich with culture and opportunity, from the Arts District to Chinatown to South Park.
Walt Disney Concert Hall
Frank Gehry is best known worldwide as the architect of Walt Disney Concert Hall, but few people are aware that he also designed Lillian Disney Memorial Fountain, A Rose for Lilly. It is located on the roof of the hall's Blue Ribbon Garden, which offers great downtown Los Angeles, Hollywood Sign, and even the San Gabriel Mountains.
ECHO PARK
Echo Park is a historic and diverse neighborhood with many things to do, from Dodger Stadium, the home of the Los Angeles Dodgers, to Echo Park Lake, which reopened not long ago after undergoing a USD 45 million renovations.
SAN FERNANDO VALLEY
The San Fernando Valley is a bastion of suburban living located north of the Los Angeles Basin. It is home to network and movie studios, parks, art galleries, shopping centers, sushi restaurants, theme parks, and much more. To get a better feel for the 260 square miles of 'the Valley,' see some of the lesser-known attractions to get beyond the stereotypes. It is possible to find wonderful dining, recreation, and cultural destinations that are not well known.
Los Angeles County Museum
A major focus of the Los Angeles County Museum of Art (LACMA), which opened in 1965, is to collect works of art representing Los Angeles's vast diversity, both historically and geographically. It has over 120,000 objects, spanning nearly all art histories and covering almost the whole of the ancient world.
It is the largest art museum in the western United States today. Los Angeles County Museum of Art is particularly known for its collection of Asian art, Latin American art, which ranges from pre-Columbian masterpieces to modern and contemporary pieces by leading artists. Furthermore, the museum's collection of Islamic art ranks among the largest in the world.
The Los Angeles County Museum of Art is located between the ocean and downtown Los Angeles in Hancock Park on over 20 acres.
Runyon Canyon Park
In the Santa Monica Mountains at the eastern end of Runyon Canyon, you'll find this 160-acre Runyon Canyon park. There are three hiking routes in Runyon Canyon Park you can take to see the Hollywood sign, the Sunset Strip, and the LA Basin, Fuller Gate-Runyon Canyon Road (easy), Star Trail (medium), or Hero Trail (difficult).
Rodeo Drive
Rodeo Drive is a three-block stretch of luxurious shops, fashions, and lifestyles located in the heart of Beverly Hills. Some of the world's most prestigious brands are located here, such as Gucci, Chanel, and Valentino.
In 1961, Fred Hayman opened Giorgio Beverly Hills at 273, Rodeo Drive, cementing his reputation as the "Godfather of Rodeo Drive."
By launching a luxury boutique on this Beverly Hills boulevard, Hayman prompted others—notably Gucci, Tiffany, Van Cleef & Arpels, and Vidal Sassoon—to follow suit.
Known for its Hollywood glamour, Rodeo Drive has become a new point of convergence connecting heritage with modernity and savoir-faire with innovation.
Beverly Hills and Los Angeles attract philanthropists, movie stars, sophisticated artists, and other cultural institutions. There are over 100 luxury brands on Rodeo Drive three iconic blocks, both culturally and architecturally significant, houses by some of the most prestigious names in global design.
Original Farmers Market
Los Angeles has been drawn to the Original Farmers Market from 1934 to today. The Farmers Market is a popular gathering spot for locals and tourists because of its more than 100 specialty stores, gourmet grocers, and restaurants.
California Science Center
With hands-on exhibits and inquiry-based education programs that apply science to real-world situations, the California Science Center is a world-class educational resource and family destination. It is opened 7 days a week, 362 days a year to the public, with free admission to the center's major exhibit spaces. The Science Center is situated in Los Angeles' historic Exposition Park.
The California Science Center offers virtual field trips online for school groups to interact with its educators.
There is no admission fee for the Gallery of Permanent Exhibitions (except for IMAX and Special Exhibits), but reservations are required. For Field Trips and Groups of 15 or more, the California Science Center offers discounted rates on Exhibit galleries and IMAX movies. 
Getty Center
At Getty Center, one can find Greek, Roman, and Etruscan art dating from Neolithic times to late antiquity, European art from the Middle Ages into the early twentieth century, as well as international photography from its inception to the present day.
Getty Villa Museum offers ancient Greek and Roman art, tranquil gardens, and ocean breezes in its one-of-a-kind setting at the Getty Center.
If you want to explore the well-off neighborhood of Hollywood Hills, there are many ways to do so, including biking, hiking, and horseback riding.
Things to Do in LA – The Hollywood Hills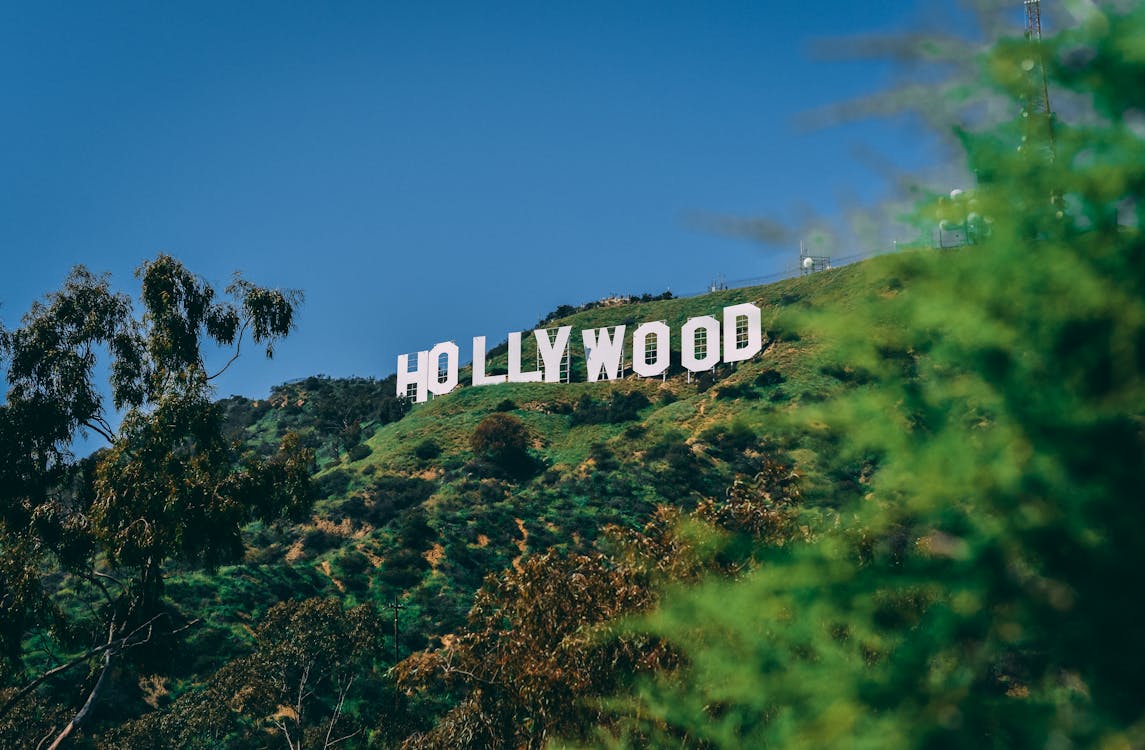 The Hollywood Hills are located within the Santa Monica Mountains along the Cahuenga Pass.
Hollywood Hill West is on the west side of Hollywood Hills, while Studio City, Universal City, and Burbank are on the north, Griffith Park is on the east, Los Feliz on the southeast, Hollywood on the south, and Hollywood Hills West is on the west. Forest Lawn Memorial Park, the Hollywood Reservoir, the Hollywood Sign, and the John Anson Theater are among the attractions in this area.
There are plenty of attractions in Tinseltown to enjoy, including world-famous attractions such as Universal Studios Hollywood, Hollywood Bowl, and Pantages Theatre.  As one would enjoy the neighborhood in a city, Hollywood locals take advantage of the music, hikes, and other attractions.
Located in the hills of Los Angeles County near Hollywood, Silver Lake, and Atwater Village, Los Feliz is the birthplace of many motion picture and television studios and some of the best architecture in Los Angeles County.
Los Angeles' Hollywood Forever Cemetery
Los Angeles' Hollywood Forever Cemetery provides funeral services, cremation, cemeteries, and cultural events.
The Los Angeles' Hollywood Forever Cemetery was established in 1899. Since then, it has served as a resting place for many Hollywood legends, including Judy Garland, Cecil B. DeMille, Rudolph Valentino, Mickey Rooney, Tyrone Power, Douglas Fairbanks, Johnny, and Dee Dee Ramone, Valerie Harper, Chris Cornell,  and tens of thousands of neighbors and individuals from around the world.
Hollywood Boulevard
Hollywood, California, offers so many attractions! There are museums, landmarks, and other Hollywood attractions on Hollywood Boulevard, which showcase Los Angeles' rich entertainment and film history.
Take a stroll through the Hollywood Walk of Fame to see the star footprints of the famous, go shopping at Hollywood & Highland, or visit the Hollywood Wax Museum to see the wax models of Hollywood stars.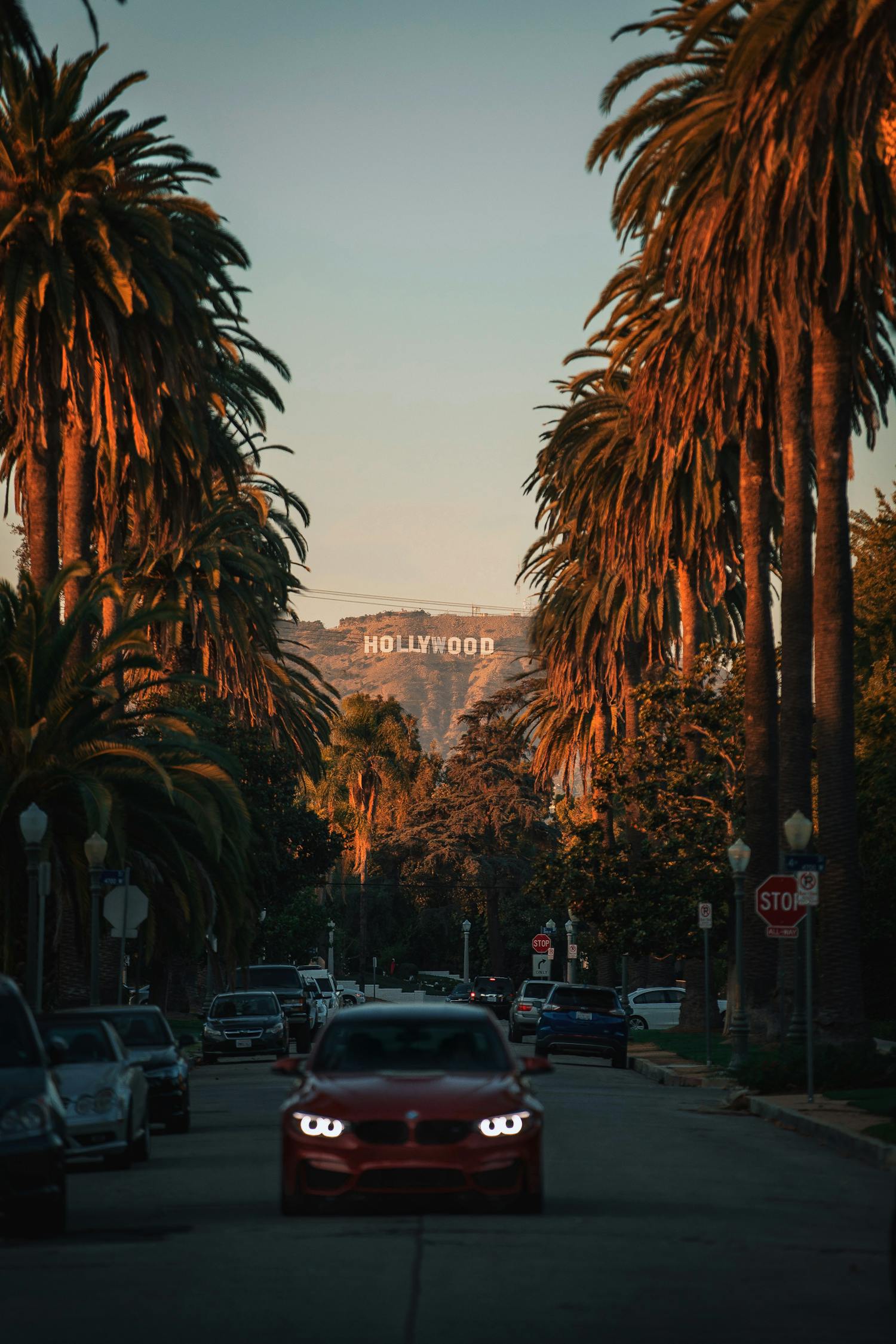 Hollywood Sign
The original Hollywood Sign was built as a temporary billboard in 1923, and no one could have foreseen it would become one of the most recognizable landmarks in the world.
Hollywood Sign, an object that is positioned above the horizon. Hollywood Sign is approaching the 100th anniversary of its stardom today. Generations to come can look forward to the Sign playing its signature role.
This sign is like a beacon of hope for every aspiring artist from every conceivable walk of life.
In today's world, the Hollywood Sign is one of the most recognizable monuments. The message goes beyond nine white letters. It's not just a name; it's a universal metaphor for the city's industry, lifestyle, and aspiration. 
West Hollywood
The cultural and geographical heart of Los Angeles in West Hollywood offers various attractive tourist attractions in every direction. The walkable neighborhood of West Hollywood is one of the most popular areas of Los Angeles, so when you're visiting, book a hotel there to enjoy easy access to everything.
Things to do in LA – Griffith Observatory and Griffith Park
Griffith J. Griffith was the benefactor of both Griffith Observatory and Griffith Park.
Griffith Park
Griffith Park is one of the largest municipal parks in the US, encompassing over 4,210 acres of natural chaparral-covered terrain and landscaped parks and picnic areas. Griffith Park, located in the Santa Monica mountain range, ranges from 384 to 1,625 feet above sea level. An arid climate characterizes the vegetation in Griffith Park; shrubby sage scrub, oak and walnut forests, and riparian vegetation.
Griffith Park contains native oak, walnut, lilac, mountain mahogany, sages, toyon, and sumac native to California. Currently, there are small numbers of manzanitas and berberis, two threatened species.
Although recreation attractions have been added to Griffith Park over the years, a remarkable amount of the Park remains unchanged from the time Native American villages occupied the lower slopes of the Park. Griffith Park is a popular family destination with numerous attractions, educational and cultural institutions, and miles of hiking and horseback riding trails, free events.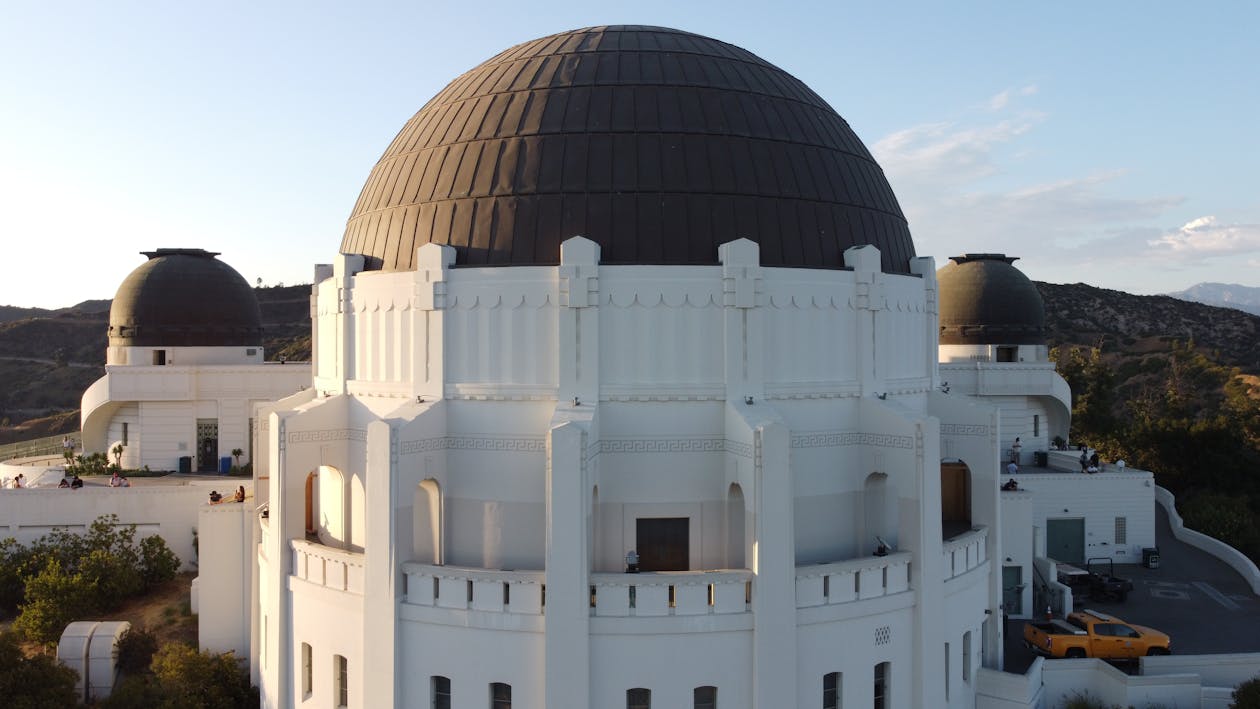 Griffith Observatory
Griffith Observatory is the world's most frequently visited public observatory since its doors opened in 1935.
Griffith Observatory access was shut off to the public on January 6, 2002, as construction began. For four years, world-class architects, exhibit designers, astronomers, builders, fabricators, and instrument makers worked carefully and expertly to return Griffith Observatory to Los Angeles and beyond.
Observatories worldwide are now talking about the Griffith Observatory, reopening its doors on November 3, 2006.
A Lot More Things to Do in LA
Grand Central Market
Located in downtown Los Angeles, Grand Central Market showcases California's best ingredients, chefs, and entrepreneurs.
With its 30,000 square feet of space dedicated to food emporium and retail marketplace, the arcade will continue to lead downtown Los Angeles as a shared gathering place and a center of activity for public programming.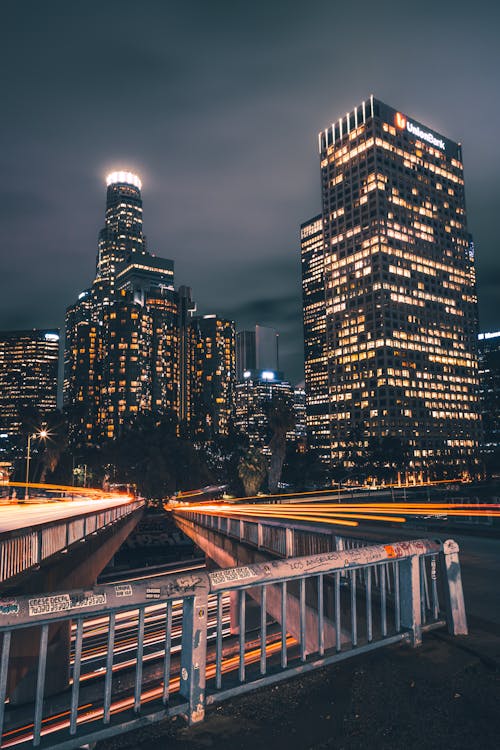 TCL Chinese Theatre
In the world, there is no movie palace like the TCL Chinese Theatre. Hollywood history continues to be made every day at the theatre, which hosts over 50 events in a year.
A movie ticket or VIP tour ticket provides guests with the opportunity to view the grandeur of the TCL Chinese Theatre. There is no other place in Hollywood where you can learn about the history of TCL Chinese Theatre. There is information about Hollywood premieres, celebrities at the theatre, and its famous Forecourt of the Stars.
Natural History Museum of Los Angeles
Discover a growth series of Tyrannosaurus rex, which is the only one in the world. It is one of the Los Angeles museums situated in downtown Los Angeles. It is a trip into the past and present. Discover how scientists in its Dino Lab work on fossils behind the scenes.
Discover plants and animals facts in our Nature Lab as you wander through our extensive Nature Gardens. You can touch over 2,000 specimens in the Gem and Mineral Hall.
During the season, Natural History Museum operates its Butterfly and Spider Pavilions. Among over 30 species of butterflies and arachnids, you can stroll through the changing ecosystems.
Among the southern California counties, Los Angeles is the most populous. One can't simply mention the various exciting things to do in LA at one go. Whether it is the Japanese Garden or hiking trails or Torrance County Beach or natural history museums, the Southern California basin has something to enjoy for everyone.
If you like the things to do in LA, you can find more interesting articles here.
Also check out Best Asian Restaurants in NYC.
Best Things to do in Islamorada.
Verified Content by Experts
USA Tales has content written by niche experts, travelers, students, and those with real-life experience. Our content is also periodically reviewed by subject matter experts to ensure content accuracy and relevancy. Have a question? Email us at team@usatales.com