Is your circle crawling with sports freaks? Do you need a little help showering them with gifts this year? If so, then we have you covered.
Let's be honest: buying gifts for people who devour themselves in sports is a massive challenge. As a giver, you feel as if you will never be able to please them. And, of course, jerseys are always a go-to choice, but it is likely that the true fanatics already have their favorite player or team's jersey.
So, for such die-hard sports fans, what should be deemed as the so-called "perfect gift?"
For starters, ditch the traditional ideas, such as board games, baseball gloves, football-shaped couches, and so on – because times have changed. Instead, opt for something that is innovative and supports their lifestyle, like a hot-ass helmet, sporty art, or something else.
We've done most of the legwork to help you decide what to get the sports fan in your life. Whether they like baseball or basketball (or all of the sports), here are some of the best gift ideas to make the person who enjoys watching and playing sports happy.
A hot-looking Helmet Defogger
This one is for those who're into mountain biking.
One of the most challenging aspects of riding a mountain bike while wearing a helmet is dealing with condensation and fog. It's not only inconvenient but also dangerous.
A headgear defogger is an excellent gift idea for a biker who wears a full-face safety helmet, especially if they ride frequently or engage in mountain racing.
Furthermore, suppose you're willing to go all out on your present for the mountain biker. In that case, check out this great selection of full suspension mountain bikes on this website and exceed expectations.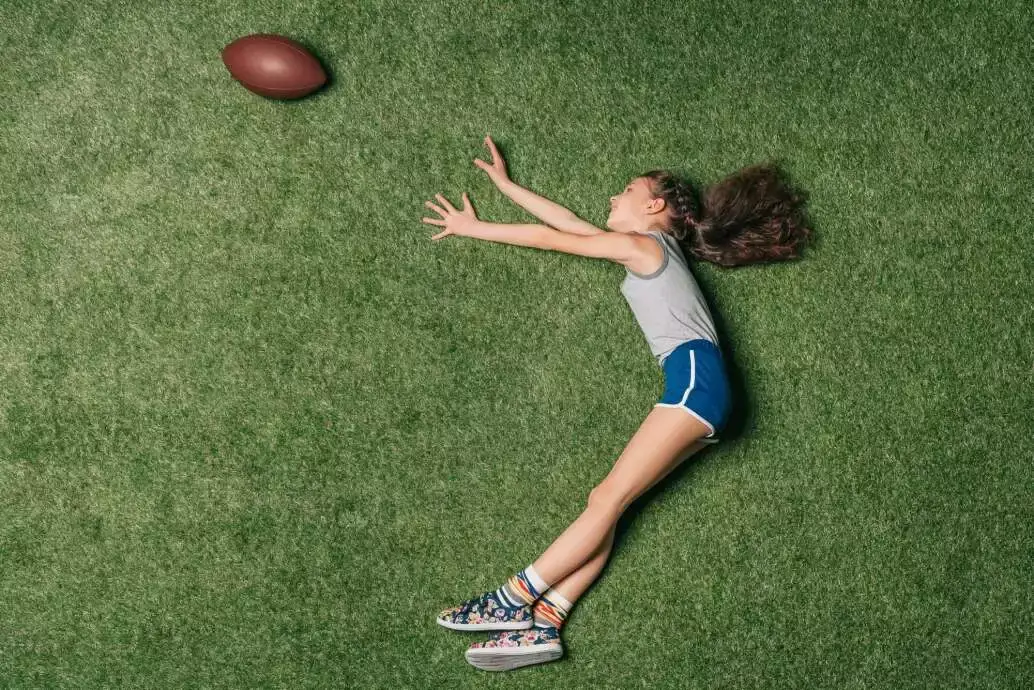 You're in luck if you're looking for someone who likes fast cars and cats. With a back scratcher, a jingling bell, and catnip joy, this multipurpose gadget will help keep a four-legged friend entertained. Two-legged owners will be engaged because the action will take place on a basketball court with their favorite NBA logo. 
So, if you know a sporty fan who owns a cat, get them this.
Your sporty fanatics may already have a decent pair of wireless earbuds. But do they have one with the logo of their favorite football team on it? No, we don't think so. And just because these lightweight wonders aren't overly expensive doesn't mean they don't deliver premium sound or promise crisp, hands-free calls. 
Moreover, you can use this device for up to 10 hours. When it needs charging, you can place it in its portable charging case (that comes with the purchase). Besides, you can pick from a variety of teams online.
Baseball Bottle Holder by Foster & Rye 
Fire up the baton. If your sports bud's love of whiskey or wine only rivals their love of baseball, this stylish bottle holder will hit a home run this holiday season. With a hand-painted bronze completion, it's the perfect conversation starter for a shelf or mantle, waiting for them to "swig" for the fences.
Insulated Pint Glass with a Baseball Park Map 
If they love spending time at their favorite team's stadium, this pint cup will make them feel right at home. Users can customize the outside of the cup to get a bird's eye view of their team's ballpark. The Boston Red Sox stadium, the Los Angeles Dodgers Stadium, the New York Yankees stadium, and the New York Mets stadium are possibilities.
A 3D Wall Art of the Stadium 
There are stadium prints, sculptures, and paintings – and now you can get all three in one. These illustrated dioramas are made from layers of cut wood and painted to look like the actual three-dimensional characteristics of the stadiums they model. They also include some quick facts, such as the stadium's opening date. There are numerous college football, NFL, MLB stadiums available, and a few well-known hockey arenas.
Your favorite fans' kitchen may already have a set of dishcloths or an apron in their team's colors. However, something is probably missing if they don't get branded toast on the counter. Fill that gap by giving them an NFL toaster. This sleek appliance embeds the logo onto muffins, waffles, or bread and is available in various likenesses. It also includes a removable crumb tray to keep things nice and clean. Talk about a champion's breakfast.
A Sign with a Fathead Figure 
Fathead is the gold standard for life-sized wall art showcasing athlete likenesses, but they also have a vast range of related pieces that will look great on any wall. If a player Fathead doesn't suit your recipient, perhaps a lighted wall sign or an officially licensed metal street sign would be more appropriate. You have many options.
A Subscription to the Athletics 
The Athletic is the internet's most popular sports journalism website. It isn't just a reworked collection of ESPN stories; instead, it offers article after article of unique storytelling, in-depth reporting, and unrivaled sports coverage. 
An annual subscription costs only $5 per month and gives you access to The Athletic's vast library of ad-free content. The site employs writers like Dana O'Neil, Jayson Stark, and Shams Charania and covers almost every sport. 
Golf Driver Drink Dispenser
A day on the green isn't complete without a cup — or six — of beer. This drink dispenser resembles a standard golf club. Still, it's an insulated canister that can hold 48 ounces of their preferred beverage. Whether it's coffee, water, Gatorade, or beer, it's up to them, but it'll be the sickest thing their golf bag has seen in ages.
Tickets to a Sports Event 
Few experiences are as thrilling as attending a sporting event in person, from baseball to football. As a result, giving game tickets has always been one of the most rational gifts you could give to a sports fan. Though we had to live without in-person events for a while, they're now fully operational, so this ticket helps them appreciate their next in-stadium tournament.
Conclusion
So, that concludes our list of amazing gifts for every sports enthusiast. These unique and fun items can make anyone happy. Just be sure to keep the preference and favorites of the receiver in mind when selecting any of these gifts. After all, you don't want to give away a golf drink dispenser to someone who prefers basketball.

Verified Content by Experts
USA Tales has content written by niche experts, travelers, students, and those with real-life experience. Our content is also periodically reviewed by subject matter experts to ensure content accuracy and relevancy. Have a question? Email us at team@usatales.com