There are many things to do in Waikiki. It is one of the most traveled vacation destinations and the most famous beach resort in Hawaii. It is the best place to enjoy the cerulean waters of the Pacific ocean.
Visitors to the Hawaiian islands spend most of their holidays in this Honolulu neighborhood
.
Visiting Waikiki will give you a wealth of opportunities for a magical tropical vacation
.
Its picturesque natural scenery and its historical and cultural sites will make you want to visit Waikiki again and again
.
You can enjoy yourself on the Waikiki beach.
Everything here
is connected
to water, and the Waikiki beaches have always been popular with Hawaiians
.
The Royal Hawaiian family and their guest have
been recorded
to have visited these beaches to surf and relax
.
Alternatively
, you can visit the nearby Kalakaua Avenue,
loaded
with great restaurants, cafes, shopping, and entertainment
. You can have the most electric night out with many fun things to do in Waikiki.
Here are the main attractions and things to do in Waikiki, which will keep you occupied for several days.
1. Waikiki Beach
This is the number one reason you want to visit Hawaii, to spend time on its tropical beaches. There are many things you can do on the Waikiki beach. You can go surfing, or a cocktail cruise during sunset, or
lounge on the beach. It is always fun to be on the Waikiki beach.
Waikiki Beach
is renowned
for its cultural significance. It is also within easy reach of world-class destinations. That is the reason why tourists choose to explore Hawaii from this location.
You can enjoy swimming, surfing, paddleboarding, and outrigger canoe rides with the Diamond Head in the background
. Catamaran tours are also available.
You can find restaurants, hotels, and shops on Kalakaua Avenue, close to the shore. If you need a snack, a cup of coffee, or a tropical cocktail, go grab something. You can come back to watch the nightlife and live music on the shoreline.
Along the two-mile shoreline, there are a series of beaches,
all of
which are ideal for amazing water sports and swimming
.
The beaches overlap so smoothly that you won't find any difference as a tourist. The beach begins in the west with Duke Kahanamoku Beach, situated in front of the Hilton Hawaiian Village
. It extends to the east to Sans Souci Beach at Diamond head.
Further along, is Fort DeRussy Beach Park, where you can enjoy a lovely picnic in the grassy area. In the next few steps are Gray's beach and the Royal Hawaiian beach, the most famous beach in Waikiki.
You can get surf lessons, rent catamarans outrigger canoes, and enjoy all other amenities in this area
.
Afterward, you'll reach Kuhio Beach Park, also known as Prince Kuhio Beach.
It
is surrounded by
cement walls giving it a nickname called 'The Ponds', which creates calm swimming areas ideal for children
.
Outside of the Waikiki proper, several other beaches you can visit.
The small Kaluahole Beach, the Diamond head beach park and the Kuilie Cliffs Beach Park
are made
of dangerous waters with high waves
.
2. Diamond Head Crater
The ancient Ko'olau volcano produced a series of eruptions that resulted in Diamond Head. The Diamond Head
is believed
to be 300,000 years old. The extinct Diamond Head Crater volcano
found
on the east end of Waikiki
is known
as Le'ahi in Hawaiian. In the 19th century, some sailors found diamonds at the cater, giving it its name, the Diamond Head.
The best place to view this magnificent feature is at the crater itself, which has the Diamond Head State Monument
.
The summit of the crater can
be accessed
via a hiking trail that ascends along a somewhat steep path, which
eventually
turns into stairs that lead to a viewpoint overlooking Waikiki
. It can also
be accessed by
driving up a tunnel cutting between the inner and outer rims of the rock on the eastern side.
With a short distance from hotels and beaches, making it one of the best things to do in Waikiki.
3. Pearl Harbor
A trip to Waikiki wouldn't be complete without visiting Pearl Harbor National Memorial. The 13-mile drive from Waikiki to Pearl Harbor National Memorial is a "must" for history lovers.
Pearl Harbor is a sobering memory of the Japanese Navy's attack on the U.S. Pacific Fleet on December 7th, 1941, resulting in the sinking or damage of 18 U.S. warships, the death of 2,403 Americans, and the launching of World War II in the United States
.
Pearl Harbor is one of the most memorable things to do in Waikiki, and you can easily spend at least a day exploring all it has to offer. Whenever you visit Pearl Harbor, you must visit the USS Arizona Memorial. You may want to reserve tickets in advance to visit the memorial. You can also tour the USS Missouri and Bowfin Submarine while there.
4.Kapiolani Park and Queen Kapiolani Garden
Kapiolani Park, given to the city by King Kalakaua and named after his wife, is Honolulu's oldest public park and also the most loved
. It features family attractions, such as the Waikiki Zoo and Waikiki Aquarium.
But the main attraction is the Queen Kapiolani Garden.
The garden contains the most beautiful assortment of flowering plants from Hawaii and other parts of the world
. It also includes many rare Hawaiian plant species.
There are several recreational opportunities in the park, such as tennis courts, picnic areas, and jogging trails
. Every December, the Queen Kapiolani Bandstand also
serves as the finish line for the Honolulu Marathon
.
5. Waikiki Aquarium
Located in downtown Honolulu, the Waikiki Aquarium focuses on Hawaii's unique local marine life and those of the South Pacific
.
The exhibits feature both habitats and specific animals, with much of the aquarium dedicated to coral reefs and their ecology
.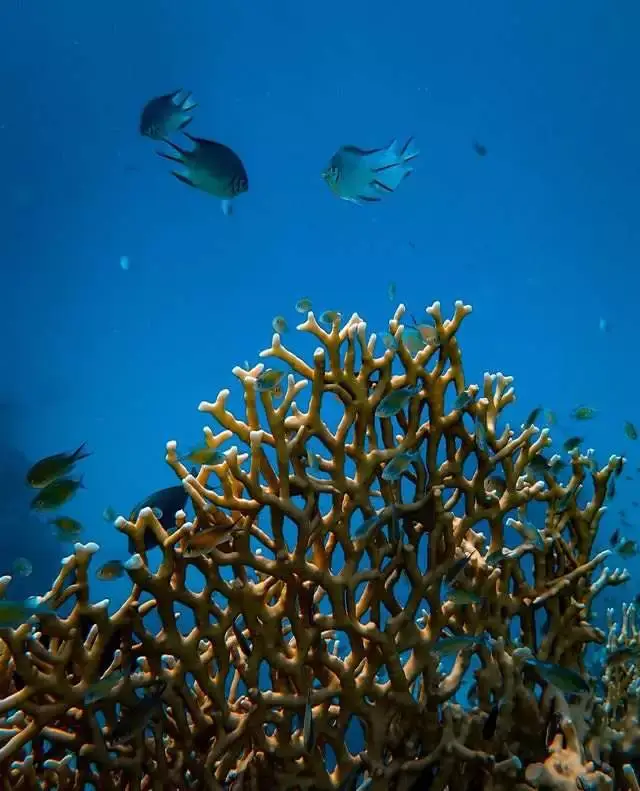 With a mission to "showcase the wonders of Hawaii's reefs," the Waikiki Aquarium opened in 1904.
This historic aquarium is home to colorful tropical fish, giant clams, coral farms, mangrove forests, and jellyfish
.
There is also an exhibit featuring the Northwestern Hawaiian Islands, where you can see two
critically
endangered monk seals
. There are also aquatic species that are unique to these uninhabited islands.
The aquarium offers not only colorful exhibits but also activities, classes, and special events to promote respect for ocean life and marine habitats
. This makes it one of the top things to do in Waikiki with children.
6. Honolulu Zoo
A monkey, a bear, and an elephant were the only animals Ben Hollinger acquired for the Honolulu Zoo when it opened in 1947
. Later various organizations from around the world aided in its expansion.
Now, this 42-acre zoo features hundreds of different species of animals, birds, amphibians, and reptiles
.
Also, there are several favorites, such as tigers, elephants, monkeys, and Komodo dragons.
It also includes a wide range of tropical plants in a botanical garden setting and several different native Hawaiian animals, including Hawaiian Goose, Hawk, and Nene
.
Besides the three tropical zones: the African Savannah, tropical rainforests, and island ecosystems, Honolulu Zoo also has a children's zoo and a playground
. Zoo visitors have access to a picnic lawn and a cafe for snack breaks.
7. Kalakaua Avenue
Located in the heart of Waikiki and to the beach, Kalakaua Avenue
is lined
with hotels, restaurants, and shops
. It runs from downtown Honolulu to Kapiolani Park. The streets on Kalakaua Avenue are named after the Hawaiian King David Kalakaua.
This long, bustling strip epitomizes the spirit of the neighborhood, with palm trees, a beachfront view, and a constant flow of residents and tourists
. It is always busy and is a great getaway if visitors want to get away from the beaches.
There are many shopping centers nearby. On the corner of Seaside Avenue is the Waikiki Shopping Center.
The International Market Place stretches between Seaside Street and Kanekapolei Street, and the Royal Hawaiian Shopping Center extends between Lewers Street to Seaside Avenue
.
Among the shops at Kalakaua, you will find everything from high-end boutiques to locally-owned shops
.
You can find a variety of restaurants, coffee shops, bookshops, souvenir shops, and much more
.
Try out Hawaiian street food, get a tattoo at a tattoo parlor, browse through the shops at the Royal Hawaiian Center, or pick up a souvenir
. Let your curiosity run wild!
8. Royal Hawaiian Center
Located near Kalakaua Avenue in central Waikiki, the Royal Hawaiian Center is around the historic coconut grove
.
The Royal Hawaiian Shopping Center is a modern shopping complex with a wide variety of stores
.
There are more than 100 shops and restaurants at the Royal Hawaiian Shopping Center, but what makes it so special are the daily cultural shows inside, including classes on hula dancing, weaving, and quilting
.
Kuna teachers are available to conduct hula lessons, ukulele lessons, as well as lei making and lauhala weaving classes
. It hosts many interesting things to do in Waikiki. 
There are also regular hula shows featuring traditional Hawaiian dancers in full costume. They also share information about its Hawaiian history and cultural significance.
A variety of live music events, including Hawaiian traditional music and contemporary music, are also performed at the center in the evenings
.
Also, visit the Royal Grove at the mall's center, where there is a bronze statue of Princess Bernice Pauahi, the great-granddaughter of the first Hawaiian monarch
.
9. International Market Place
Located under huge banyan trees with
twinkly
lights strung along their branches, the International Market Place is an open-air shopping area in Waikiki
. It has been in operation for decades and is one of the top things to do in Waikiki. 
There are international retailers such as Saks Fifth Avenue, Burberry, and Swarovski and
locally
renowned products like Kona Coffee
.
You can find any type of food you are craving with the large selection of fast food and full-service restaurants with cuisines from Asia to Tex-Mex
.
You may also come across a food festival and other events like concerts and Lei-making classes at the International Market Place
.
10. Hanauma Bay
Hanauma bay is a fascinating geological formation created by Hawaii's volcanic eruptions. It is another spot Hawaiian royals and nobles liked to visit in Waikiki.
This is one of the top things to do in Waikiki that showcases its diverse marine life, picturesque scenery, and exciting activities
.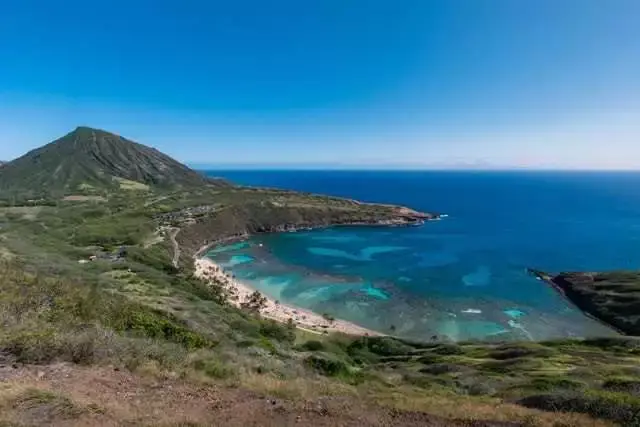 Hanauma Bay provides the most fun things to do in Waikiki. You can go snorkeling with dolphins, take a catamaran tour around the bay, or have some surfing lessons to learn how to ride the waves
. You can enjoy a romantic and delicious dinner with your partner. You can also catch the best Hawaiian sunset at Hanauma Bay.
Hanauma Bay is your perfect Hawaiian beach and is the most popular destination for snorkeling in Hawaii
.
This beach
was decreed
a protected marine life conservation center and allows you to explore the beauty beneath the waves
.
The bay is home to 400 species of fish, and you can spot sea urchins, triggerfish, octopus, sea turtles, and a wide range of invertebrates on your snorkeling tour
. The bay is yours to explore to your heart's content!
11. Island Vintage Coffee
This is the best place to have a traditional Hawaiian grown coffee.
A delicious cup of coffee served at this coffee shop features
locally
processed, and roasted coffee prepared
traditionally
.
If you are a coffee lover, this is a must-visit. This tropical-themed coffee shop gives you the colors of Hawaii culture in their food and drinks. You can enjoy an authentic Hawaiian culture with a cup of coffee and a menu of
locally
produced dishes.
It would help if you didn't miss their island-style plate, acai bowls, and burgers.
Visit Island vintage coffee to enjoy a good brunch or afternoon refreshment to avoid the crowds during peak hours
.
12. Aloha Swap Meet
Aloha Swap Meet is a gathering place for visitors and small businesses from all over the world. This is a premier outdoor marketplace that takes place at Aloha Stadium, Hawaii's largest sports venue
. It is a spot to share cultural diversity and one of the most interesting things to do in Waikiki.
Head over to Aloha Swap Meet to buy Hawaiian novelty items, ethnic food, antiques, and all kinds of handicrafts
.
You may find some beautiful and high-quality affordable souvenirs to take back with you
. These handicrafts are made and sold by artisans.
13. ABC Stores
Over 70 ABC stores
are spread
across various regions in Hawaii.
These stores offer you a wonderful selection of Hawaii's very best at affordable prices
.
You can find anything and everything in these stores, from beach needs, groceries, fine wines, local apparel, fresh gourmet deli sandwiches, gifts, and souvenirs
. The concept of ABC stores
is spread
outside of Hawaii as well. You can find them in Guam, Saipan, and Las Vegas also.
The ABC stores are a chain of convenience stores that first-generation Japanese immigrant Sidney Kosasa found
. He opened the first ABC store in Waikiki. Most of the products in these stores are Hawaiian-made. So, visit one of the stores to buy yourself something to enjoy on your way back home.
14. Moana Hotel
Listed on the National Register of Historic Places, the Moana Surfrider, a Westin resort, began as the Moana Hotel in 1901
. It boasts European and Art Deco design elements and
was erected
as the first hotel in Waikiki. Also known as 'First lady of Waikiki, this hotel is a must-visit in all the things to do in Waikiki, Hawaii.
If you are not staying at this hotel, you can avail free guided tours to explore the extravagance.
Along with the hotel's beautiful architecture, a large banyan tree was planted in 1904 in the middle of the hotel's courtyard
.
15. Iolani Palace
Originally
, the Iolani Palace
was built
in 1882 by king David Kalakaua.
It
was built
as a palace for his family during the unified monarchy of Hawaii under the influence of Westerners
.
A former
residence
of the Kamehameha Dynasty, Iolani Palace is the only royal palace in the United States
.
Explore this magnificent palace and be sure to see its grand halls, throne rooms, and ballrooms. European architectural styles greatly inspire the palace. The interiors are ornate with luxurious, ornate furniture, royal portraits, crowns, and weapons.
As an added attraction, you should also visit the incarceration room in which Liliuokalani
was imprisoned
when the kingdom was overthrown
.
You can do self-guided tours of the palace and residency, but a guided tour offers you access to local and insider secrets
.
Don't Miss these Things To Do in Waikiki!
Free Hula Show

: Visit Kuhio Beach for ceremonial torch lighting and free hula shows.

You can enjoy these events while relaxing under a banyan tree during sunset every Tuesday, Thursday, and Saturday

. Hula shows are the best things to do in Waikiki.

Friday night fireworks

: Watch the Hawaiian skies light up on Friday nights.

The Hilton Hawaiian Village sets off fireworks which can

be seen

from the lagoon in front of the hotel or from anywhere in the city

. You can also visit Magic Island, an artificial peninsula next to Ala Moana Beach Park, to watch the fireworks.

Shangri La Museum

: Transport yourself to this beautiful Islamic mansion.

The Islamic art, culture, and architecture represented in this structure will leave you amazed

. The mansion may only

be seen

through a guided tour from the Honolulu Museum of Art.

Ala Moana Center

: A large open-air shopping mall offering you a premier shopping and dining experience

. Many events are happening every day, including Hawaiian music shows and hula shows. With over 350 stores and 160 dining spaces, the Ala Moana Center is a fun place to visit in Waikiki.

Aloha Tower

: Built in 1926, this tower is a welcome signal for visitors arriving by boat.

Located at the Honolulu harbor, this tower has an observation deck on the ten floors to give you ethereal views of Honolulu and the water

.

Mai Tai at Sunset

: Sunsets in Waikiki are always memorable. You can watch this beauty from the beach or visit a resort or a poolside bar for food and drinks. The Mai tai bar and the Duke's are noteworthy visits for drinks at sunset.
Here are the best places to stay in the Waikiki neighborhood, near the famous Waikiki beach, great shops, and restaurants
. These places will keep you near all the best things to do in Waikiki.
You can check out some hostels around Waikiki beach if you are on a budget.
The Seaside Hawaiian Hostel and the Beach Waikiki Boutique are some of the best
centrally
located hostels that give you easy access to the beach and other places in Waikiki
.
You can also check out Surfjack Hotel and the Lotus Honolulu at Diamond Head for affordable and pleasant accommodations
.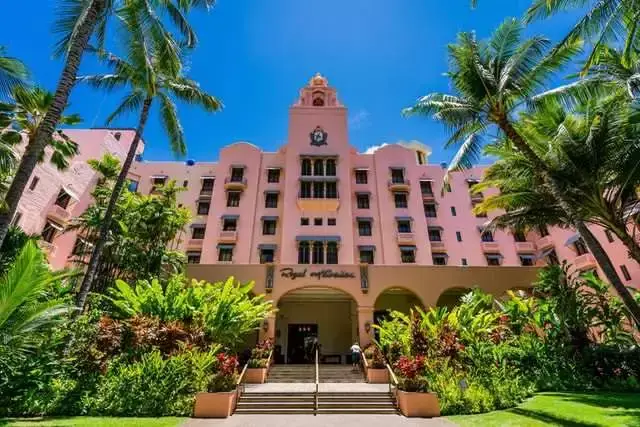 For something more luxurious, you can stay at Aqua Oasis, a tranquil boutique hotel in a prime location
.
You can also stay at the Hilton Garden Inn Waikiki Beach, located opposite the International Marketplace, for a fun stay
. The Modern Honolulu, a beautiful boutique hotel, is also a good option. The Moana Surfrider and Royal Hawaiian Hotel are two of the classics to check out.
Nearly
70 hotels can
be found
within the vicinity of Waikiki, and most are
conveniently
located near great shops, restaurants, and the beach
.
So, you can't go wrong when choosing the best place to stay, as each will offer you a chance to do all the best things to do in Waikiki
.
Enjoy the Best Things to do in Waikiki
There's no shortage of things to do in Waikiki, Hawaii, whether you want to lounge on the beach, shop, hike, or sightsee. Whatever your interests are, you will have a great time in Waikiki.
You can have a fun day at the Waikiki beach, go hiking on the Diamond Head, snorkeling beneath the waters, or visit the Honolulu Museums or the Honolulu Zoo
. There are many fun things to do in Waikiki to make your trip memorable. So, start planning your trip with all the best things to do in Waikiki!   
Verified Content by Experts
USA Tales has content written by niche experts, travelers, students, and those with real-life experience. Our content is also periodically reviewed by subject matter experts to ensure content accuracy and relevancy. Have a question? Email us at team@usatales.com