Best Reality tv shows have worked hard and impacted every teen throughout their adolescence. For a genre to be successful in the world of television, it either has to be a reality show or a soap TV show.
From having nightmares about tarantulas and scorpions to becoming obsessed with the home lives of wayward celebrities, we all grew up, and so did the world television did. Apart from this, these shows introduced us to a phase where we kept wanting to get married to millionaires and big, fat fiancées and created a world of fake scenarios and expectations.
We as an audience have gone through a lot. Often groups of people dismissed reality tv as dumb and getting worse with an adverse effect on American culture.
The '90s were a gift to the world of reality television. There was a boom of content on tv after MTV gifted us with 'The Real World.' These networks couldn't get enough from odd-looking bunnies revealing what it is like to live in a Playboy Mansion to singing out loud from the bottom of your heart just in case you could win a golden ticket to Hollywood. Ah, reality television was a stellar way to ignore the current world and keep a tab on what's important: Drama.
You know reality tv is great and all, today there is a lot of it, just a lot. From The Bachelor to Master chef, we have got a wide range of shows and almost every person on earth has them on their watchlist. Without further ado, we have come up with the best reality shows of all time. Just for your information, the order you see isn't a ranking. It's just the order written by the writer. Cheers.
Most of these shows have been drowned in the abyss of YouTube, and others can just be found with a click on various streaming services like Netflix, Amazon Prime Video, Hulu, and others.
22 Best Reality TV Shows of All Time
Let's get started with the 22 Best Reality TV Shows of all time. Either way, you won't be bored reading this article and be entertained for hours in the end. Who knows, maybe you could find your next favorite show, I hope you do?
1. America's Next Top Model 
America's Next Top Model was the most popular reality show apart from being the most legendary and iconic reality show, it is one of the best reality TV shows.
This show premiered back in 2003. The show's first 6 seasons were telecasted on UPN, then came along the other sixteen seasons and they were aired on the CW, reason the series was first canceled in October 2015. and then the series was revived back in 2017 with the next 24 in the line and this show is currently telecasted on VH1.
Tyra Banks hosts the show, and this show is a competition for aspiring models to complete tasks and compete for the title of "America's Next Top Model". This title is considered an opportunity to begin a career in the modeling industry.
2. Bands on the Run
If you are aware of the name, you're aware! This reality tv show competition is entirely forgotten 20 years later, this show "Bands on the Run" was a 1 season reality competition. It was all about bands and as the title goes these bands were on the run. Back then, VH1 sent four unpopular bands out on the road, they had to book gigs for themselves and also sell their own merchandise and promote themselves.
The boozy Flickerstick, the gothy Harlow, and the shamelessly self-promotional Soul Cracker were the ones to be sent, this competition was an admixture that proved to be satisfyingly what the American audience wanted to see. It was bitchy, intense, and filled with intense conflicts within the bands themselves.
Even though it still had all that the American audience needs, it was an excuse to forget them entirely. Back in 2001, it was forgotten, and the audience did not wish to see the show, so it was stopped. After all this, it has fans out there and doesn't lie you must also have been a fan back then. Without a doubt, it is one of the best reality TV shows.
3. Legally Blonde the Musical 
Given the joyously unrestrained and enthusiastic American audience, it's quite insane that musical theater hasn't been the premise of a lot of reality TV shows. NBC gave it a shot in early 2007 with a show titled "Grease: You're the One That I Want!", a show whose lasting gift was giving U.S. Laura Osnes; however, MTV formed the televised Broadway contestant search with "The explore for Elle Woods."
It is one of the best reality TV shows. With polymer appreciate shows like "American Idol" and "America's Next Prime Model," it all started with "Hunger Games" the musical theater was one that exposed each worn nerve, each vocal run, and each deeply earnest want to embody the gumption and ideals of one Elle Wood
4. Survivor 
Survivor has had its place in popular pop culture; it has been fascinating to trace this show over the twenty-plus years since its debut. Initially, a TV development that had captured a rubbernecking nation's attention and had everyone breathless regarding viewer TV and uptake rats on a beach. Then Associate in Nursing insurgent rating force that vulnerable such TV establishments as "Friends." It is one of the best reality TV shows.
Then a form of shorthand for normcore TV viewing habits (what cool person would have admitted to being a "Survivor" fan in its middle years?). And now, when a scourge year wherever apparently everybody you recognize was distracting themselves from the globe by marathoning the show's forty seasons, "Survivor" has emerged united of TV's nice establishments — "60 Minutes" however with hidden immunity idols and Jeff Probst as a wild-eyed, ever-tinkering electro-acoustic transducer Wallace.
"Reality TV" as we all know it became a genre beneath the umbrella of the "Survivor" development, and it stands these days with "Survivor" still as its standard-bearer.
5. The Real World 
Check in with old relatives of yours, they'll tell you to actually appreciate the impact that MTV's "The Real World" had on the reality genre. You actually did need to be there within the show's initial ten seasons, more or less. This has to be one of the best reality TV shows.
The utter simplicity of the construct of throwing seven strangers into a hip downtown house, having them live along, and cinematography as their differing perspectives/life experiences/preconceptions begin to clash and mix a deeply radical notion within the early '90s, and. In contrast, the show would find itself devolving into over-complication and MTV's descent into recess culture.
The perfection of "The Real World" remains as pristine as ever. And 30-plus years of reality TV that followed has solely created the searching for the original untufted seasons that abundant slicker.
6. RuPaul's Drag Race 
Imagine telling anyone before 2009 that during a dozen years, the truth TV landscape would be dominated by RuPaul's Drag race and a system of drag queens that spans 5 continents, multiple spinoffs, a minimum of 3 streaming platforms, and many numbers of Quotables and catchphrases. The enormousness of RuPaul's accomplishments shouldn't wander away simply because we've been cookery in them this whole time. It is one of the most legendary and best reality TV shows.
And whilst the franchise risks burnout with AN ever-accelerating pace, it's not possible to deny the show's macro impact in transportation drag to the thought additionally because of the easy undeniable fact that it's, week to week, totally fascinating competition among a number of the foremost artistic and attractive individuals ever to grace the genre.
7. Top Chef
Just a few reality shows have evolved as "Top Chef" while top chef has never changed the basic fundamentals of their competition. The fundamentals of the show's structure — the quickfire challenge, the elimination challenge, eating at house wars once a year — haven't been modified since its 2006 premiere, nor have the core of its decision-making panel, the decision-making panel includes Tom Colicchio, Padma Lakshmi, and Gail Simmons. It is one of the best reality TV shows.
However, the show created good changes to its competition ("Last likelihood Kitchen" is the solely buy-back gambit on reality TV that's ever actually worked), and its overall tone (the combative, usually virulent rivalries among chefs have given thanks to a lot of validating, vibes-y atmosphere) that have unbroken the show at tier wherever it's been able to turn out 2 of its best seasons fifteen years into its run.
8. The Real Housewives (Franchise)
Call this a cheat if you would like to, however, a) I'd rather not clog the list up with 3 or four completely different "Housewives" iterations, and b) ultimately the impact of "The Real Housewives" on the truth TV trade comes from the development as an entire. It is one of the best reality TV shows.
Look no than this year's Erika Jayne and Jen Shah of Iran scandals to visualize the manner that Housewives has infiltrated tv, news, social media, and therefore the gossip trade. Back in the early 2010s once the soap operas began dying off, the Housewives were cursed for usurping their charm for female-centered, wealth-signifying serial drama, and Bravo's Andy Cohen can mirthfully tell you that, for higher or worse, salvia Singer and Kyle semanticist became our new Erika Kane and Katherine Chancellor.
9. Big Brother
Trash, sure, however, trash with some admirable longevity. You've got to admire a show lasting twenty years with the constant basic premise of throwing a bunch of poorly liberal individuals into a faux house for a whole summer and observing them voting one another out supported social politics and not more. Big Brother is one of the best reality TV shows.
Over the years, the strategy of taking part in "Big Brother" has gotten additionally refined, giving the show a small amount of additional honorableness, attracting an infatuated online follower that traffics in live feed updates the maximum amount as they are doing the show that airs on TV. This comes because the show has at the same time got even additional embarrassing via host Julie subgenus Chen rebelliously adding "Moonves" to her skilled name.
10. Vanderpump Rules 
Real Housewives star Lisa Vanderpump runs the eating house Tyre, whose waitstaff consists of a hot, drama-loving West Hollywood friend cluster. It is one of the best reality TV shows.
These aspiring entertainers can cause you to gasp with their antics — and amazingly win you over with their friendships comes — however with all, you'll notice these earnest chefs sweating it right down to the wire.
11. The Great British Baking Show
The Great British baking show was 1st aired within the United Kingdom of Great Britain and Northern Ireland in 2010, with the primary four seasons airing on BBC, moved to BBC One for the succeeding 3 seasons, and so with the seventh season, the show moved to Channel four. On the opposite aspect of the lake, most episodes airy on PBS beginning in 2012.
The Great British Baking Show is the most charming show on tv, this devastatingly British competition series follows amateur bakers as they contend against one another in an exceedingly series of rounds with completely different themes, hoping to impress a gaggle of judges with their baking skills, undoubtedly one of the best reality TV shows.
12. Love Island (UK) 
Love Island UK is reasonably like The Bachelor — except everyone's attempting to seek out a relationship promptly, the cameras area unit on twenty-four hours each day, and they're not most once a relation and youngsters as they're once their next influencer boyfriend/girlfriend. It is one of the best reality TV shows.
With regular eliminations from the audience and therefore the cluster themselves keeps the stitch on their toes as they fight to remain "coupled" through summer's finish.
13. The Challenge
Originally just a between-seasons whole extension of "The Real World" and its additional out-of-door cousin-german "Road Rules," "The Challenge" evolved into one among TV's best long-form serial dramas. It is one of the best reality TV shows.
Whereas we tend to all joke around regarding continual solid members desperate to get workplace jobs already, "Challenge" mainstays like Confederate soldier "Bananas" Devenanzio, Chris "CT" Tamburello, and Aneesa Ferreira were building careers out of returning to the show season when season to nurse grudges, develop tangled hierarchic social structures, and contend in ever-more-dangerous physical competitions.
It's a serial, it's an extreme sport, it's a guilty pleasure, and it managed to survive each of the shows that spawned it, once again one of the best reality TV shows.
It's reality television's love child that's all-big grown-up currently.
14. So, You Think You Can Dance
Following in the footsteps of "American Idol," Nigel Lythgoe's dance competition series ne'er reached the thought heights of its precursor. However, that solely served to strengthen the niche charm of "So you think that you'll Dance," whose smaller however fierily dedicated audience endowed their hearts and souls each summer into the physically talented, deeply earnest, and breathtakingly sleek dancers. It is one of the best reality TV shows, and the most entertaining.
The judges (including the likes of Lythgoe, Mia Michaels, Adam Shankman, Debbie Allen, and also the declamatory mother Murphy) were usually outrageous, the choreographers were eccentric, and host Cat Deeley was impeccable, however, it absolutely was the dancers themselves UN agency oversubscribed this one, with a talent level that outpaced nearly the other reality competition show within the game.
15. Shark Tank
It all began as the throwaway "Apprentice" copy on ABC's Friday night burial ground, slowly but steadily gained viewers and younger, additional overenthusiastic viewers than anyone at the network may have hoped.
Unless you secretly thought that parliamentarian Herjavec and Barbara Corcoran were escaping TV stars within the creation. And yet, it is completely the chemistry and personalities of the Sharks — contrasted with the customarily earnest, although typically too-slick contestants — that sells the show. It is one of the best reality TV shows.
Well, that and also the irresistible armchair charm of thinking you may completely return up with a dumb concept Kevin O'Leary would provide to take a positioning method deficient sure method an excessive amount of a stake.
16. Project Greenlight
Project Greenlight was a rare reality program wherever the greatness of its premise is barely tried however not possible it's been to induce it right. the thought — pitched to HBO by Matt's friend, mountain Affleck and their manufacturing sidekick Chris Moore — was basically "Making a Movie: the fact Show," with the perimeter regarding} obtaining HBO to finance a first-time filmmaker's indie flick by leasing them build a program about it.
The Project Greenlight had been and is considered a perfect example when it comes to scripting, casting and production was fascinating, with Moore particularly rising because of the show's prickly-but-pragmatic centerpiece, at the same time as the show made Associate in Nursing unbroken string of uninspired, mediocre movies. It is one of the best reality TV shows.
17. The Chair 
The best season of "Project Greenlight" wasn't really "Project Greenlight" in any respect, however, rather this little-watched Starz series additionally was musically organized by Chris Moore. Here, the method of constructing a show was gamified even a lot, with 2 administrators every tasked with photography a similar script. It is one of the best reality TV shows.
One of all those administrators was the oft-disgraced YouTuber Shane Dawson, Associate in Nursing whether or not or not looking him be an absolute monster (alienating, among others, producer Zachary Quinto) was a boon to the show or not is your own business, however contrastive his immature theatrics with beleaguered, competent A.M. Lukas (then Pakistani monetary unit Martinucci) created for insanely compelling TV.
18. Taxicab Confessions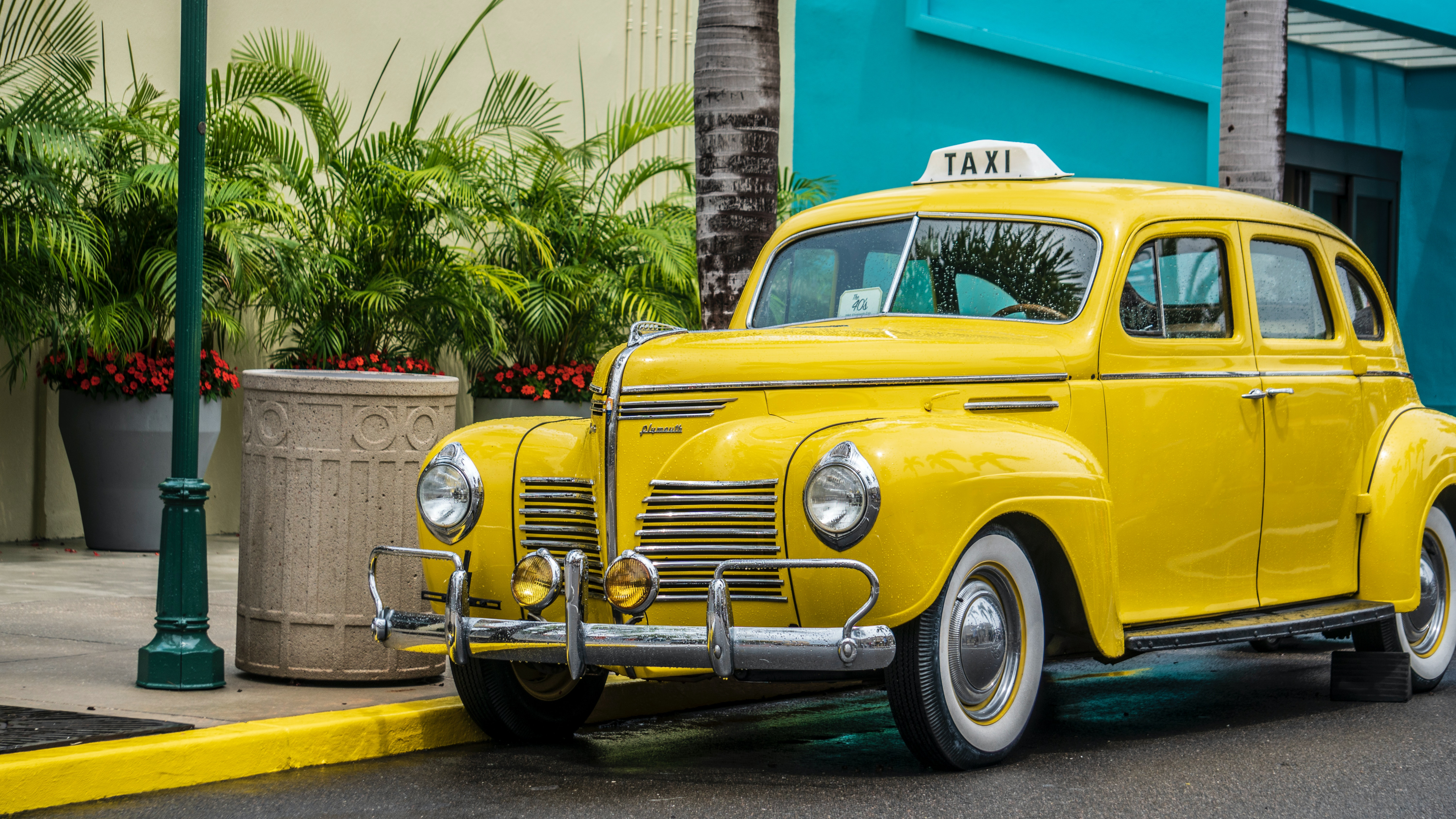 Taxicab confession as the title suggests was based primarily on confessions made by various people in the big cities.
The phrase "we don't state [X] enough" ought to in all probability be prohibited from media, or a minimum of from Twitter, wherever we have a tendency to quite merely do speak enough concerning virtually everything, and nevertheless, we have a tendency to honestly don't speak enough concerning the contributions that "Taxicab Confessions" created to the fact TV genre. It is one of the best reality TV shows.
The simplicity of the premise — taxi-riding big-city revelers open up to friendly cab drivers and find themselves being shockingly candid (and usually deeply funny) concerning sex and relationships — had reverberations for a generation or a lot of in however reality stars offered themselves up for public consumption as if nobody was looking.
19. The Amazing Race
When they introduced the award for competition program, "The wonderful Race" was the primary winner … so it went on to win the award consequent six years in a very row, and 9 of the category's initial ten years, that gave the show associate air of haughtiness it's ne'er quite due. It is one of the best reality TV shows.
At its best, "The wonderful Race" is the maximum amount associate enriching travelog because it could be a competition, when the Yankee groups walk through these attractive locales bitching at one another concerning not catching the quickest taxi or that one in every one of them didn't perform an area dance quick enough.
20. American Idol
https://www.youtube.com/watch?v=dU-Bq_3Irkc
The development of "American Idol" was invariably the maximum amount of a draw because of the show itself. The means it crossed the pool from its U.K. origins, proclaimed itself with Simon Cowell's withering disdain as an innovative paradigm for reality TV judgment, and made a pop star as electrical and enduring as Kelly Clarkson in its terribly initial season, cemented "Idol" as not simply reality TV excellence however the dominant broadcast of its era. It is one of the best reality TV shows.
For 5 months out of each year, the show was what we have a tendency to talk about.
The success stories — Clarkson, Carrie Copes, Jennifer Hudson — is what everybody points to once examination it to a show like "The Voice," that ne'er made any actual stars.
However, the enduring heritage of "Idol" is however deeply it created USA care concerning the singers in eleventh place and the way fifteen roughly years later, you'll be able to hear names like Allison Iraheta or jolly Gracin or Trenyce and still be as able to argue theirs deserves as you were the morning when Barry Manilow night.
21. Project Runway
Project Runway is one of the best reality TV shows. Pound-for-pound, there haven't been several reality shows that have created additional picture moments than the Bravo-turned-Lifetime-turned-Bravo-again fashion competition.
From walk-offs to Wendy Pepper's damaged images to shading Karlie Kloss regarding dinner with the Kushners, "Project Runway" has continually had an aptitude for the dramatic. whereas its hosts and deciding panel have evolved over the years, for higher or worse, the optimum lineup.
An elfish Heidi Klum treating the runway like her own personal closet, Semitic deity Garcia's quizzical glances and declarations regarding style level, archangel Kors delivering one-liners at a dangerous page, and Tim Gunn's kind-but-firm parenting of the designers — was a golden age that's robust for any show to contend with.
22. The '90 Day Fiancé' Franchise 
The 90-day Fiancé is an original show which premiered back in 2014 and has aired for 8 seasons. The first spin-off was titled 90 Day Fiancé: Happily, Ever After? which began airing in 2016, and since then it has aired five seasons, and the second spin-off was titled 90 Day Fiancé: Before the 90 Days and was premiered in 2017 and since then has aired four seasons. It is one of the best reality TV shows.
This show is all about 90 Day Fiancé, or as people say it is a 90 Day OG follows couples who are not American citizens and are in their K-1 visa is in process, which means that they are foreign fiancés of American citizens, and they have a total of 90 days to decide if they're going to get married. This must all be done before their visas expire and after their expiration, they leave the US.
Conclusion
Reality TV is in fact based on reel lives, there are shows out there that are based on real life. The best Reality TV shows could be anyone's favorite and can range from culinary challenges to million-dollar cash prize competitions.
The truth remains that the industry of the best reality TV shows is big and often revolves around imagined scenarios and provides its audience with fake expectations. Mainstreaming platforms such as amazon prime video, Hulu, and Netflix or your cable TV can be used to view these best reality TV shows.
Now, before we go, here are some honrable mentions;
House wife of beverly hills at fox reality tv or crazy rich asians
Bling Empire View full content on YouTube Netflix's Bling Empire has been a huge success for the streamer, and has already inspired the spin-off Bling Empire: New York .
The Entire Below Deck Franchise View full content on YouTube.
Drag Race remains one of the most thrilling reality shows on television, as queens from all walks of life compete for the title of "next drag superstar" under the guidance of Mama Ru.! P.S. rupaul's drag race remains the best
SFGate One of MTV's longest-running series, The Real World remains a foundational reality series. Featuring a combination of personalities, seven or eight young adults are filmed 24/7 as they move into a temporary home in a new city.
But as a popular consumer of these reality shows, I would suggest that giving it time and watching these stuff could be worth watching on cable TV than some other online streaming platform. You need to be selective in watching these shows as many of them are aired on scripted television part. There is always a difference between real life and reel life
Reality series can affect your personal lives, so you must be better at selecting and investing your precious time into quality content where you can challenge yourself to be the best, and maybe you could have your own show.