We may earn money or products from the companies mentioned in this post.
You can eat your heart out in Manchester Vt restaurants. You can rely on Manchester from lunch to dinner, from seafood to soup, and from wine to burgers. Here, we provide you with the best restaurants in Manchester, Vermont, and other tidbits to set you up on your eating journey.
Restaurants in Manchester center Vt 05255
Moonwink, located at Manchester center, Vt 05255, has got amazing Google reviews. This Burmese restaurant serves Asian food definitely worth trying. From lip-smacking appetizers to crunchy salads, you will have a hard time deciding your order. It is worth mentioning they provide recyclable takeout containers. If you are on the lookout for delicious food made with fresh ingredients, you should try this gem.
The Seasons Restaurant serving American food has got mixed Google reviews. This serves gluten-free and vegan options. With many choices to select from, you can have a memorable dining experience on their outdoor patio.
Located at 468 Depot St, Depot Street Burgers entices you with diverse options of burgers. If your mood craves some fries, burgers, and beer, you can try this place. One google review even said that the burgers were so good that they impressed a picky eater like his father.
Having a converted historic home setting, Ponce Bistro offers a casual and low-key American dining service. Their Carmel cider is impressive, according to Google's review. They also provide outdoor dining facilities.
Another gem of the Manchester center, Vt 05255, Mrs. Murphy Donuts, impresses a sweet tooth. Some google reviews mentioned that the place runs out of stock by 11 am and that there are fewer varieties left. So, if you crave donuts and coffee in Manchester, Vermont, try hitting up this place before 11 am.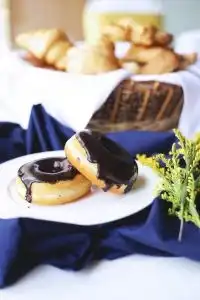 Subway, a globally known brand located on Manchester center, Vt 05255, offers sandwiches and salads. Zoey's Deli, another sandwich and salad restaurant, will not disappoint you if you search for homemade chips, double chocolate cookies, and a pastrami sandwich. Aiming to expand its customer service, it has recently introduced quinoa salad.
However, if you want pizza, lunch, dinner, and ice cream at the same place, you can visit Cold cow creamery.
A diverse restaurant in Manchester Center, Vt 05255, Firefly restaurant aims to serve all categories of people. You can expect a wide range of choices, starting from wine to nachos. They also serve domestic bottled beer and imported beer.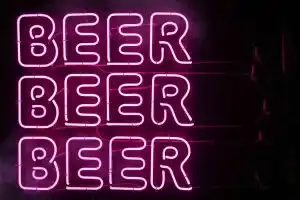 However, if you want Italian, Al Ducci's Italian Pantry is your go-to option. As per popular recommendations, you should try pasta, chicken sandwich, and Caesar salad. However, it does not fit into the conventional definition of "restaurants." This Italian pantry functions as an eatery store.
Leaving these restaurants aside, you can eat at a family-owned pizza restaurant, Manchester house of pizza, if you are catching up with your friends. Located at Manchester center, Vt 05255, this restaurant offers beer, soups, pizza, wraps, desserts, salads, and many chicken specialties.
If you are looking for wood fire pizza, your destination can be the Depot Cafe restaurant. It also serves Mediterranean fare. But, you can try Haig's restaurant and Sports Bar if you want to have a great Sunday while watching football, drinking beer, and munching on snacks.
Best restaurants in Manchester Vt
Depending on five parameters, we have categorized the best restaurants of Manchester Vt. Not all restaurants at Manchester Vt have the overall best performance. However, it is worth noticing many restaurants in Manchester Vt can excel in more than one parameter.
Restaurant atmosphere of Manchester Vt restaurants
The Reluctant Panther Restaurant serving delicious American food deserves mention for its sophisticated yet friendly atmosphere. Copper Grouse providing regional food and a variety of wine collections is known for its wonderful ambiance.
Restaurant fare
Prices surely vary at different restaurants. However, if you order drinks, the prices will go up. Bob's Diner provides breakfast and lunch meals at reasonable prices. You can expect certain items to be less expensive from food trucks like Amy's on the Road and Hound Dogs.
Diversity of meals
Mulligan's Restaurant & Pub of Manchester cooks up diverse food, starting from fish to salad. They also offer children-specific meals. Firefly restaurant and Manchester House of Pizza also serve many varieties.
Food quality
The Reluctant Panther restaurant deserves mention for its meals. If you love the taste of Burmese food, Moonwink will never disappoint you.
Bar service
If you are looking for an internationally-inspired wine collection, you should treat yourself to the varieties of The Silver Fork at Manchester Vt. The Reluctant Panther restaurant also offers great wine varieties.
International features of Manchester Vt restaurants
If you are a wine lover, The Silver Fork at Manchester Vt can be your destination. They have wine collections imported from European vineyards. Your modern American food with Caribbean touch will find the perfect company in varieties of wines from American to prosecco and Spanish Verdejo.
While staying in touch with New England roots, Ponce Bistro plays with European and Caribbean flavors. Thai Basil will amaze you with Asian specialties starting from curry to Thailand and Vietnamese lunch.
Handpicked favorites for your breakfast, lunch, and dinner
Sushi boat
Meal options:
You can opt for both lunch and dinner here. This restaurant serves diverse categories for meat-lovers, vegans, and vegetarians. Even as a popular place for sushi, this place also offers noodles, salads, and vegetable appetizers.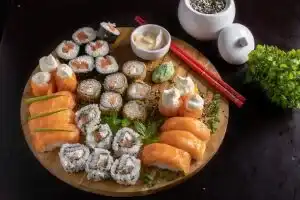 The Little rooster cafe
Meal options:
This specializes in breakfast. However, you can also get lunch.
Marsh Tavern
Meal options:
Mostly used as an eating place for lunch and dinner, the tavern serves food items suited for breakfast.
Hound Dogs
Meal options:
If your busy schedule never allows you to have a wine-and-dine experience, you can get your lunch from this food truck.
Gringo Jack's
Meal options: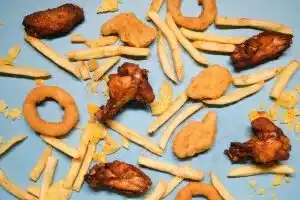 This restaurant serves great varieties from Mediterranean vegetable food to chicken sriracha wings for lunch and dinner.
Lastly, we would like to say food is the amalgamation of love and creativity. If you are searching for amazing Manchester vt restaurants, try these places to impress your taste buds. These Manchester Vt restaurants surely give stiff competition to those in other cities like Raleigh and Asheville. Do explore these restaurants with a creative mind. From eclectic to local, Manchester takes you on a roller-coaster journey of delicious food. 
Also check out, Best Restaurants in Eugene Oregon
Best Spanish Restaurants in NYC
As an affilate-driven website, USA Tales earns from qualifying purchases.
Auto Amazon Links: No products found.
We may earn money or products from the companies mentioned in this post.
Verified Content by Experts
USA Tales has content written by niche experts, travelers, students, and those with real-life experience. Our content is also periodically reviewed by subject matter experts to ensure content accuracy and relevancy. Have a question? Email us at team@usatales.com
As an affilate-driven website, USA Tales earns from qualifying purchases.