Surgery performed to alter masculine facial features into feminine ones is known as facial feminization surgery (FFS), which is a subset of gender-affirming surgery. A person who wants to have a more feminine facial look may undergo facial feminization surgery. Gender dysphoria in transgender people is treated with this as a component. The procedures may also be appropriate for cisgender women who want more feminine facial characteristics or gender nonbinary people who want to look more feminine.
FFS For More Feminine Facial Features
A broad range of operations is used in facial feminization surgery (FFS) to give your face a more feminine appearance. Square shaped face is typical of men. The procedure makes a face more rounded, giving the face a more oval contour. Chin augmentation, cheek implants, brow lifts, rhinoplasty, forehead contouring, neck lift procedures, and a variety of other operations are used to transform masculine characters into feminine ones.
Facial Feminization Surgical Procedures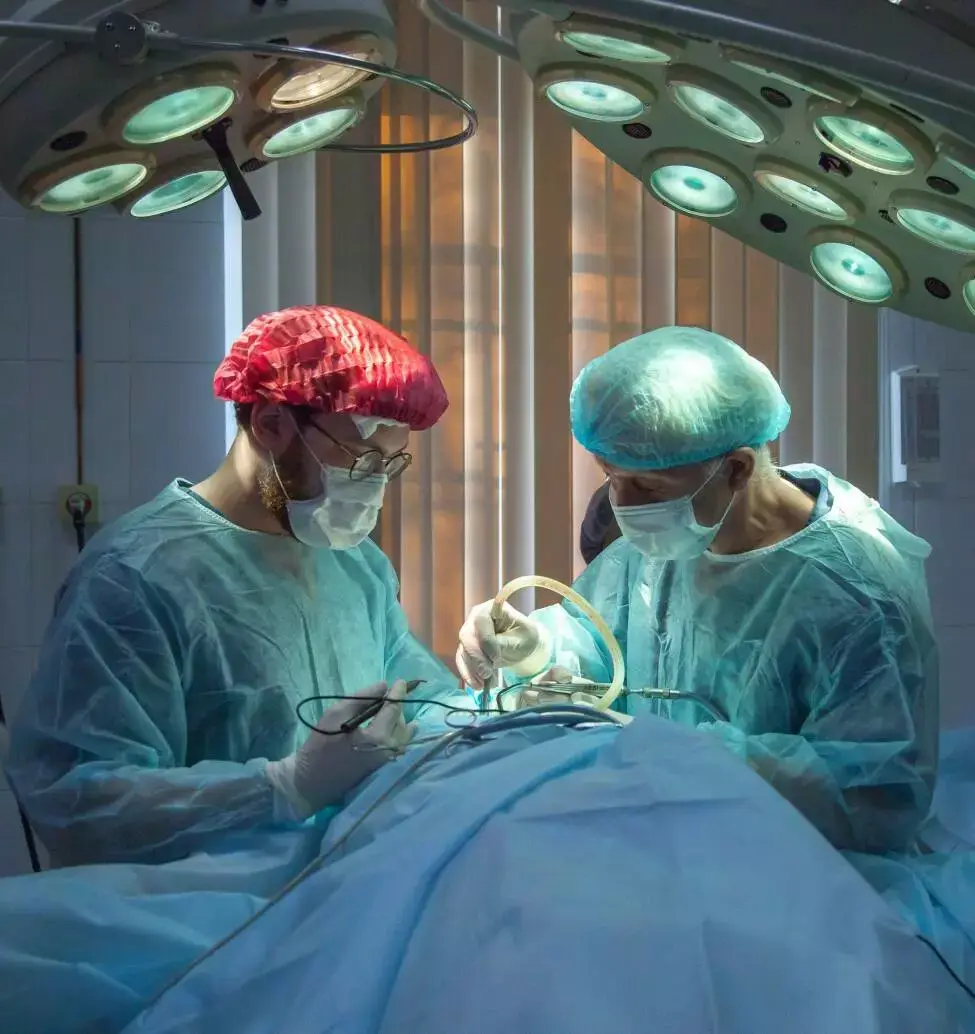 Depending on your present characteristics and expectations, you may require one or more of the following steps to achieve the desired results:
1. Hairline Advancement
Because it practically frames your entire face, your hairline is an important factor in facial gender confirmation. Compared to a woman, a man's hairline is often located back on the skull, giving the impression of a broader, more pronounced forehead.
Hairline or scalp advancement is appropriate for candidates for facial gender confirmation who have a naturally higher hairline or a wider forehead. The procedure's goal is to shorten the distance between the brows and the hairline, move the scalp forward, and change the curve of the hairline. M-shaped hairline is often advanced to create a more feminine C shape.
A small incision is made along the natural hairline, and the hair-bearing tissue of the scalp is brought forward. Following closure, individual hair follicles may be transplanted to further feminize the curvature of the hairline and create a more natural-looking hairline.
2. Cheek Augmentation
Cheek augmentation is used to enhance the appearance of the cheeks. It can be done with the help of fat grafting. Fat injections are also used to augment the cheek regions.
Fat Grafting
Although cheek augmentation can be accomplished using facial implants, Dr. Motykie believes that the fat transfer approach is more suited for patients desiring more subtle, natural-looking modifications to their midface region.
This technique involves removing fatty tissue from another part of the patient's body (often the inner thigh) and injecting it into the cheeks. Fat grafts can improve circulation and regenerate tissue by injecting it and causing the stem cells within it to mobilize.
3. Brow Bone Reduction
Brow bone reduction is sometimes referred to as forehead contouring. The most typical technique includes removing the front wall of the frontal sinus bone, rebuilding it, and reattaching it.
Alternatives to Brow Bone Reduction
1. Brow Lifting 
This procedure involves using muscle manipulation or brow skin shifting to raise the brows higher on the face. The forehead can also be tightened through this technique for a youthful appearance.
2. Hair Grafting 
This method includes taking hair follicles from the back of the scalp and transplanting them along the front of the hairline. A hair grafting treatment can also be used to reduce brow length.
4. Tracheal Shave
This treatment is also known as Adam's apple reduction surgery, thyroid cartilage reduction, or chondrolaryngoplasty. It is done to lessen the size of the laryngeal prominence, which is positioned in the middle of the throat on top of the thyroid gland.
The Thyroid cartilage is removed from the front of the larynx during a tracheal shave. The thyroid cartilage's function is to protect the vocal cords from damage or strain.
5. Nose Job
Rhinoplasty procedures can be used to reduce the size or nose reshaping and give it a more feminine outline and proportions. Generally, the nose's dorsum and tip are smaller and the tip is elevated for nose feminization. The angle between the nose and the forehead is improved by correcting the frontal bossing.
After six months, you get the final results of rhinoplasty. The tip takes the longest to change shape.
6. Eyelid Surgery
A beautiful and feminine appearance is established around the eyes by renewing them, widening the orbits, and making the eyelids appear younger. During this surgery, excess skin or tissue can be cut away.
7. Upper Lip Shortening
An upper lip lift, also known as a sub-nasal lip lift, reduces the vertical distance between the top lip and the nose. It can be performed under local anesthetic while you are awake.
8. Chin Implant
Injection and surgery can both be used to achieve the goal. A chin implant can be inserted under the skin and soft tissue to enhance the chin. Incisions are done in the lower gums. It gives the neck a more concave and youthful appearance. Recovery from an implant can take two or three days.
Chin implants are made of silicone or a porous plastic material called Medpor. After surgery, silicone implants can shift, but Medpor chin implants are secured to the chin bone with a medical-grade titanium screw and will not move. Medpor implants integrate well into soft tissue and bone and can be molded and sculpted to match your face after surgery.
9. Chin Reduction
Some chins require chin reduction surgery. Bone and protrusions are smoothed and shaved away during this operation. The most common way for surgeons to access the chin and jaw is by incisions made inside the mouth, around the gum line.
10. Soft Tissue Procedures
This might comprise lip injections, facelifts, eyelifts, and brow lifts.
Preparation Before FFS Procedures
Visit your surgeon before undergoing facial feminization surgery. Consult a surgeon with experience performing the operations and board certification. You might require a CT scan to schedule your surgery. Your surgeon will be able to get thorough anatomical information this way. He will set up a consultation appointment for you to talk about your anesthetic. Additionally, photographs of your face will be taken both before and often after surgery.
Your health will be examined to rule out or treat any medical issues that might affect treatment. A surgical plan will be made. The World Professional Association of Transgender Health (WPATH) standards of care criteria for facial feminization surgery must be met, according to a letter from a mental health professional.
Depending on your treatments, surgery can take anywhere from 1.5 to 8 hours. You could require multiple operations. In this instance, you must wait at least three months between surgeries to give your body time to heal.
Risks of Facial Feminization Surgery (FFS)
Infection
Bleeding
Scarring
Swelling
The negative impact of anesthesia
Hair loss
Poor healing
Chronic pain
Allergic reactions
Issues with bone healing
Numbness from surgery that does not get better over time
Is FFS Painful
It fully depends on the patient's pain threshold and the treatments that were carried out. During the actual facial feminization procedure, you won't feel anything. This is so that your medical professionals can conduct the surgery while under general anesthesia. The majority of people report discomfort more often than pain along with swelling, bruising, and inflammation.
FFS For a More Feminine Appearance in The USA
For facial feminization surgery, Dr. Harrison Lee is regarded as one of the top facial plastic surgeons in the world (FFS). He provides FFS at his plastic surgery clinics in Beverly Hills (Los Angeles, CA) and NYC (Manhattan, New York). Almost no other facial plastic surgeon in the world has successfully performed FFS on as many transgender women as Dr. Lee.
Dr. Bryant P. Carruther specializes in orbital and lacrimal system surgery as well as functional and cosmetic plastic surgery of the eyelids. The American Society of Ophthalmic Plastic and Reconstructive Surgery includes him as a member (ASOPRS). To provide you with the most recent therapies available, he meets with the organization every two years.
Results of FFS
To ensure you get enough nutrients after surgery, your surgeon might advise working with a nutritionist. A balanced diet is crucial to your recuperation. After facial feminization surgery, it may take up to a year before definitive and stable results become apparent.
You will continue to discuss the development of your facial features and any potential concerns with the doctors engaged in your treatment while you are recovering.
Starting showers two days following surgery is acceptable. Simple soap and water will do. Apply an antibiotic cream. Over the nine months following your operation, limit your exposure to the sun. Wear a hat to protect your skin from the sun, and use sunscreen often. You will be given a prescription for a potent painkiller (an opioid-type drug containing either oxycodone or hydrocodone), which most patients use for three to seven days.
Every patient's recovery process is unique. Depending on your general health, medical history, and the particular gender-affirming surgeries that were done, a precise time is required for you to recover properly.
Final Note
Facial contour surgery is key to modifying one's facial appearance and sex perception, which greatly reduces gender dysphoria. Since the transgender community in our nation is frequently the target of prejudice, violence, or worse, facial feminization surgery is also sparking a lot of curiosity in it. For some people, changing the facial gender as part of the transition process is just as significant as hormone therapy and genital sex change.
Verified Content by Experts
USA Tales has content written by niche experts, travelers, students, and those with real-life experience. Our content is also periodically reviewed by subject matter experts to ensure content accuracy and relevancy. Have a question? Email us at team@usatales.com