Good true crime books have the ability to transport you into another world, one where suspenseful twists and turns keep you hooked until the very end. If you're looking for a book that will do just that, look no further! This is an ultimate list featuring the best true crime books.
1. Why Are We So Obsessed With True Crime Books?
Why are we, as a society, so obsessed with true crime? Every day, it seems, there is a new podcast or documentary about some heinous murder case. Even fictional stories like Making a Murderer and Serial have us captivated. What is it about these real life stories that keeps us coming back for more?
Is it suspense? The mystery? The feeling that we could be next? The fascination towards that shocking inside story?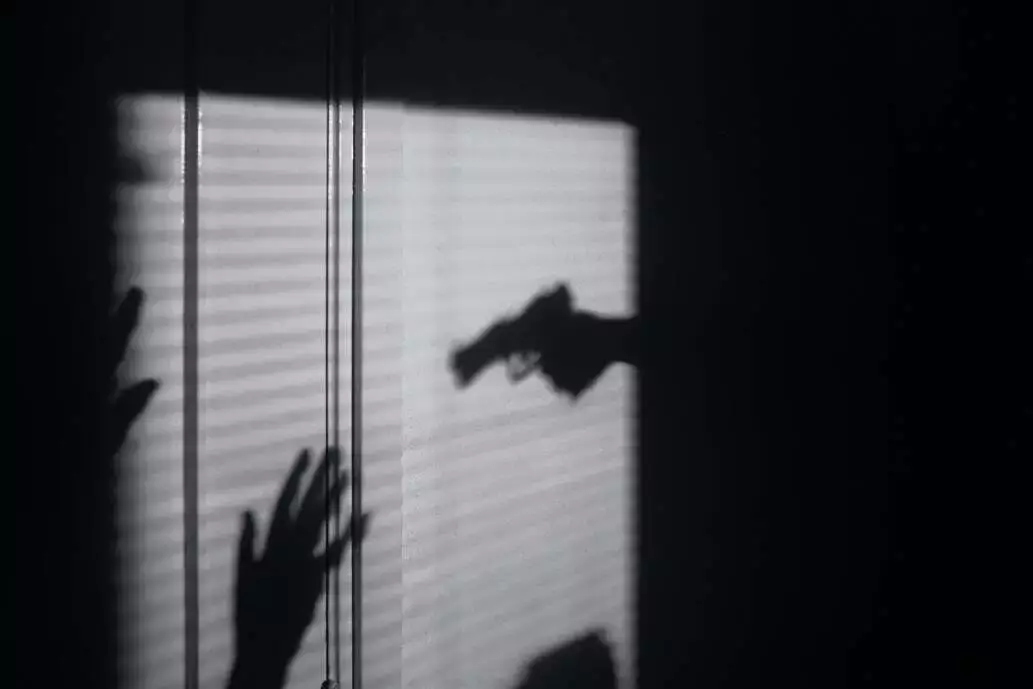 Here are a few possible explanations:
1.1 We're Fascinated by The Dark Side of Human Nature (Or Read Serial Killer)
True crime stories give us a glimpse into the darkest parts of the human psyche. They show us what people are capable of when they're driven by hatred, greed or other dark impulses. And while we may not understand why a serial killer would do such horrific things, we can't help but be curious about it.
1.2 We Like to Be Scared…In a Safe Way
Many of us enjoy feeling scared in a safe way—like when we're watching a scary movie or reading a suspenseful book. True crime stories provide that same thrill, but with the added bonus of being based on real events. This makes them even more spine-chilling.
1.3 We Like to See Justice Being Served
It's not always about the horror or thrill of it, right? For some, it's the morbid curiosity of wanting to see justice being served.
Whatever the reason, true crime is one of the most popular genres around. And when it comes to the best true crime books, there are plenty to choose from. In any case, true crime is stranger than fiction. So why not curl up with the best true crime books and see for yourself what all the fuss is about?
2. 20 Best True Crime Books
If you're looking for your next true crime fix, here are some of the best true crime books based on real-life crimes. From serial killers to unsolved mysteries, these stories will keep you on the edge of your seat. Let's dive in:
2.1 American Demon By Daniel Stashower
In this enthralling account, Edgar Award winner and New York Times bestselling author Daniel Stashower tells the true story of detective Eliot Ness and his hunt for the serial killer known by the names Cleaveland Torso Killer, and America's 'Jack the Ripper.'
The serial killer who went by the name "The Mad Butcher of Kingsbury Run" operated in Cleveland, Ohio, in the 1930s. Twelve known victims were mutilated in the killings, and their bones were dumped in the underprivileged Kingsbury Run community. The majority of victims hailed from "The Roaring Third" or "Hobo Jungle," a region east of Kingsbury Run known for its taverns, casinos, brothels, and tramps. At one point, Cleveland's former director of public safety, Eliot Ness, oversaw an inquiry into the killings, but the perpetrator was never found.
2.2 Slenderman By Kathleen Hale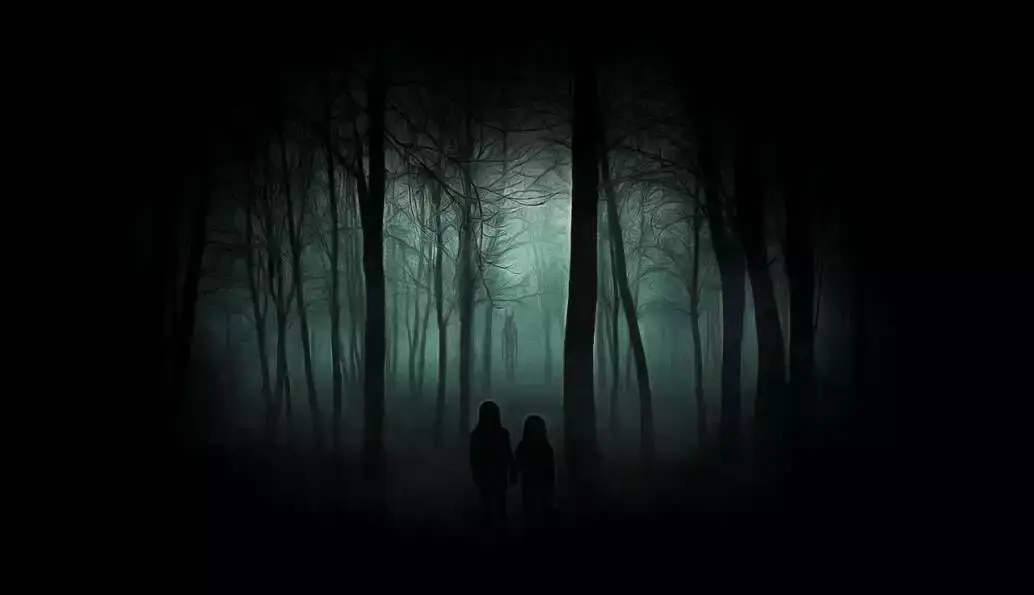 Slenderman is nothing less than a pop culture icon. In Slenderman: Online Obsession, Mental Illness, and the Violent Crime of Two Midwestern Girls, Kathleen Hale recounts the story of the infamous Slenderman stabbing.
On May 31, 2014, 12-year old Payton Leutner was lured into a forest and was stabbed 19 times by her classmates, Anissa Weier and Morgan Geyser. The reason? They wanted to please internet meme and pop culture sensation, "Slenderman." Leutner survived six days in the hospital after crawling to a road where she was discovered. Weier and Geyser received penalties of 25 years to life and 40 years to life, respectively, but were judged not guilty by reason of mental illness or defect and confined to mental health facilities. Weier received an early release after serving seven years, and she will remain under watch until she turns 37.
The book features court transcripts, police reports, individual reporting, and exclusive interviews. It unravels the complexities of justice and invites attention to mental health issues and trauma.
2.3 The Sewing Girl's Tale By John Wood Sweet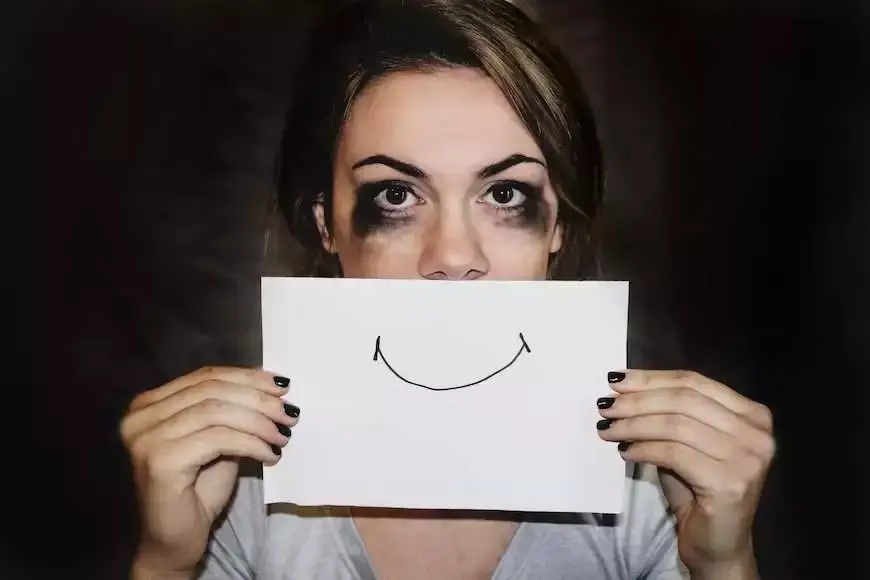 Many moons back, a crime was committed in the darkest chamber of a New York brothel on a foggy night in the summer of 1793.  A crime of that kind was unheard of. Even victims typically kept it hidden. However, seventeen-year-old sewing girl Lanah Sawyer did not keep quiet. She accused a man of rape, something that had essentially never been done in US history.
Her claim set off a tense courtroom drama and a never-ending battle for justice that put both Lanah and her attacker's life in danger. The trial revealed a predatory sexual underworld, set off street riots, and spurred a heated discussion about class privilege and sexual discrimination. Leading attorneys from around the country, including Alexander Hamilton, were drawn to the conflict, which had an impact on how American law was developed. The crime and its repercussions evolved into a type of tale illustrating the limits of justice. Lanah Sawyer eventually managed to make her attacker answerable, but at a tremendous cost to herself.
In "The Sewing Girl's Tale: A Story of Crime and Consequences in Revolutionary America," John Wood Sweet has done an exceptional historical work in this book which was a New York Times Editors' Choice
2.4 In Cold Blood By Truman Capote
Initially published in the New Yorker in 1966 as a series, In Cold Blood by Truman Capote is one of the best true crime books ever written. The article became a sensation instantly, especially in Kansas, where the customary number of New Yorker editions ran out right away. The book is based on the true story of the 1959 murders Herbert Clutter and his family members.
In the wee hours of November 15, 1959, Herb Clutter, his wife Bonnie, and their teenage children Kenyon and Nancy were slain in their rural home not far from the tranquil farming community of Holcomb, Kansas.
Two ex-offenders, Perry Smith and Richard Hickock, were arrested for the murders and they received the death penalty. On that same day, April 14, 1965, the state of Kansas carried out the executions of Smith and Hickock.
The book was an instant bestseller and is considered to be one of the finest examples of true crime writing. In Cold Blood has been praised for its compelling and chilling portrayal of the murders and their aftermath.
2.5 The Rajneesh Chronicles by Win McCormack
For those who have watched the award-winning documentary series, Wild Wild Country, Osho Rajneesh might be familiar. Infamous as the sex guru, Osho's cult unleashed the first attempt at bioterrorism on US soil.
Spanning the time from Osho's entry into Oregon in 1981 to his exit in 1985, The Rajneesh Chronicles is a compilation of in-depth investigative and critical pieces that were printed in Oregon Magazine.
The collection gives a definitive account of the hidden side of Rajneeshpuram—including their engagement in sex trafficking of young women and international narcotics trafficking, forced prostitution of children, abuse of the homeless people they shipped into Rajneeshpuram to enroll as voters, and the use of hypnosis. While most media treated the cult's misadventures as a comedic freak show, exemplified by the Bhagwan's dozens of Roll Royces, The Rajneesh Chronicles fully unravels the shocking reality behind that legend.
2.6 Who Killed Jane Stanford By Richard White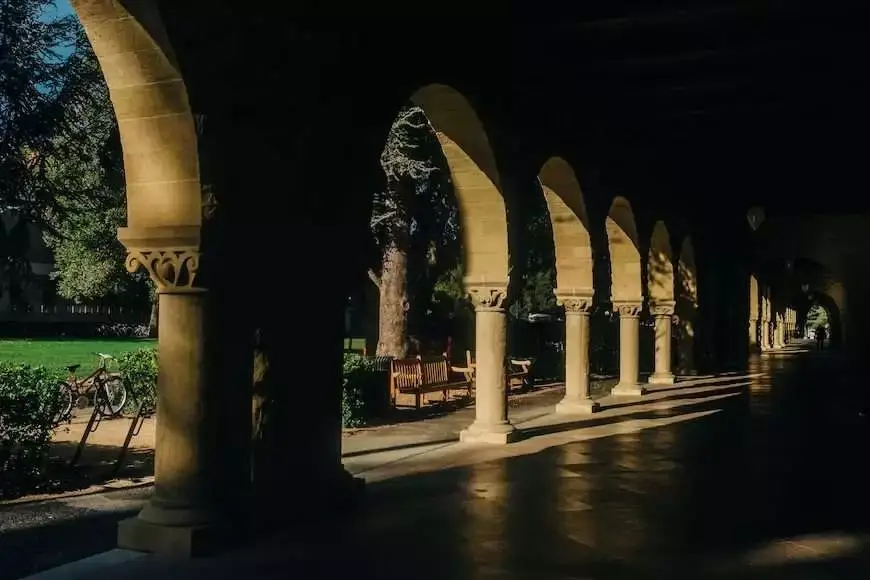 I had no idea Stanford University had a dark past until I read this book. In 1885, Jane and Leland Stanford co-founded the institution in memory of their son, who passed away that year. Jane Stanford, a devout spiritualist who expected the university to promote her beliefs, led Stanford into insanity and public dispute for more than ten years after her husband's demise in 1893.
She was killed in Hawaii in 1905 under mysterious circumstances, and the Honolulu coroner's jury concluded that strychnine toxicity was to blame. The Stanford president and his associates promptly moved to preclude challenges to her bequests by concocting a story of a natural death because her enormous fortune was the lifeline of the university. The cover-up picked up steam in the complex webs of power, riches, and influence.
In this book, Richard White explores the circumstances that led to her death and tries to answer some riveting questions.
5.7 The Executioner's Song By Norman Mailer
One of the best true crime books, The Executioner's Song by Norman Mailer, tells the story of Gary Gilmore, who was convicted of murder and sentenced to death by firing squad in 1977. Gilmore's case caused a media sensation, and his execution was the first in the United States in ten years.
Gilmore notably wanted to be executed as quickly as possible, unlike the majority of death row convicts. His final words, spoken just before he was granted his request, were, "Let's do it." This later served as the basis for the Nike tagline, "Just do it."
Mailer's book is a masterful work of journalism, and it provides a fascinating look at the American criminal justice system. The book won the coveted Pulitzer prize. It is also a touching portrait of a man who was doomed from the start. If you're looking for a true tale that will keep you riveted, The Executioner's Song is definitely worth checking out.
5.8 I Cried To Dream Again By Sara Kruzan
I cried to dream again is a true crime memoir by Sara Kruzan. A disturbing and yet uplifting story in which Sara recalls her abusive past. From the age of eleven, she was tortured, sex trafficked, and exploited until she was sixteen, when she murdered her trafficker. Despite the gruesome torture that she had to face, she was given a juvenile life sentence without the possibility of parole.
This might be our worst nightmare. But, it is also a story of survival, a story of healing. This autobiography chronicles the author's life from childhood to her time behind bars and covers her life after prison.
2.9 When Women Kill: Four Crimes Retold By Alia Trabucco Zerán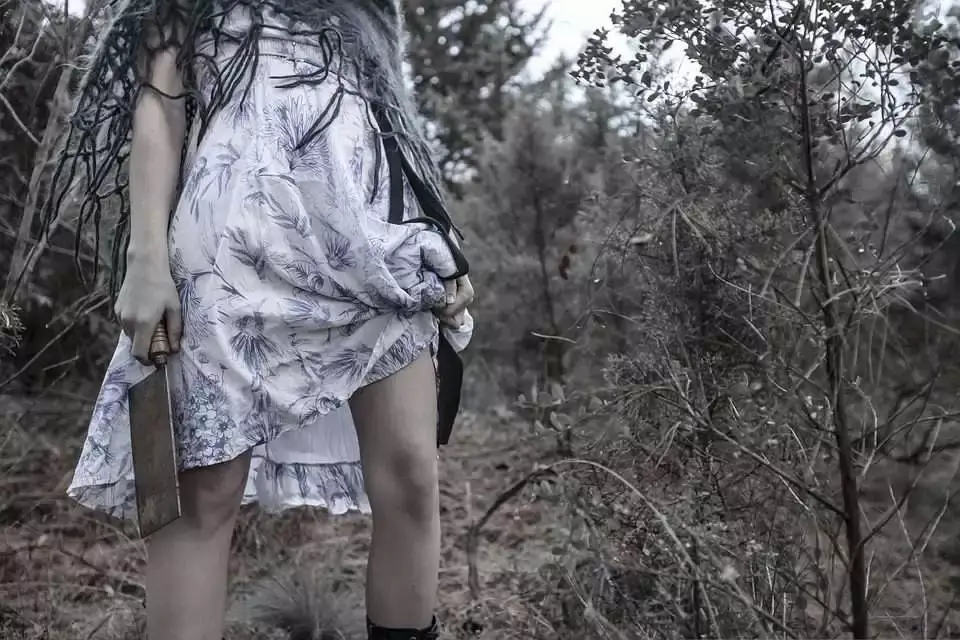 Written by Chilean writer Alia Trabucco Zerán and translated by Sophie Hughes, "When Women Kill" is a chilling account of the murders committed by four women—Corina Rojas, Rosa Faúndez, Carolina Geel and Teresa Alfar—in Chile.
Their crimes not only resulted in important court rulings but also in numerous books, poems, short tales, plays, paintings, music, and films that were created and distributed over the course of the last century. In one part of the book Zeran mentions how for a male, the potential for violence is constantly present and even serves to validate his identity as a "real man." On the other hand, a woman who commits murder is not just in violation of the law, but also of cultural norms that define and control femininity. The book explores the gruesome murders, the circumstances that led to the murders, and how the media and justice system responded to these women. This is truly a feminist true-crime work.
2.10 Tell Me Everything By Erika Krouse
Tell Me Everything: The Story of a Private Investigation is a memoir written by Erika Krouse. It narrates the account of a prominent sexual assault probe and the private detective who contributed to its exposure.
Erika Krouse is introduced to us as a person to whom everyone confides their secrets. She was offered the position of a private investigator in 2002 by a lawyer. As a part of the job, she has to look into allegations of sexual assault on college campuses, the negative culture surrounding recruitment efforts, and college football. After a female student is sexually assaulted by football players, the case becomes one of civil rights.
While narrating her journey as a PI on one hand, on the other hand, she recalls her own journey as a sexual assault survivor. It is a harrowing read, but it is rewarding.
2.11 Helter Skelter By Vincent Bugliosi
If you're looking some of the best true crime books that will keep you on the edge of your seat, look no further than Helter Skelter by Vincent Bugliosi. This book chronicles Charles Manson trial and investigation and his followers, who were responsible for a series of brutal murders in the late 1960s.
For those who do not know, Charles Milles Manson was an American musician and criminal who founded the Manson Family, a cult with its headquarters in California. Some members of the group committed nine murders in a row, in four different places in July and August 1969, the incident came to be known as Manson family murders.
For the murders of seven people, including Sharon Tate, an actress, Manson was found guilty in 1971 of first-degree murder and conspiracy to commit murder. Even though Manson didn't explicitly order the killings, the prosecution claimed that his philosophy amounted to an open act of conspiracy.
Bugliosi's account is both fascinating and harrowing, and it's sure to keep you hooked from start to finish.
2.12 Scoundrel By Sarah Weinman
In Scoundrel: How a Convicted Murderer Persuaded the Women Who Loved Him, the Conservative Establishment, and the Courts to Set Him Free, Sara Weinman investigates the life of Edgar Herbert Smith Jr. He was found guilty and was given the death penalty for the murder of 15-year-old Victoria Ann Zielinski in Ramsey, New Jersey, in 1957. While serving a death sentence, Smith started communicating with William F. Buckley Jr., a conservative commentator, and eventually won Buckley around to Smith's side.
Smith fought his sentence through numerous court sessions with the aid of a top-notch legal team Buckley hired, and he published a book announcing his innocence. Smith's conviction was overturned by a federal judge in 1971, who also mandated a new trial. Smith then accepted a plea agreement to serve time, which led to his 1971 release.
However, five years later, Lisa Ozbun was kidnapped by Smith in San Diego, California. He attempted to murder her. Ozbun escaped and gave testimony against him in court. Smith acknowledged killing Zielinski in 1957 during the trial. He received a life sentence, and he passed away there in 2017 at the age of 83.
5.13 The Irish Assassins By Julie Kavanagh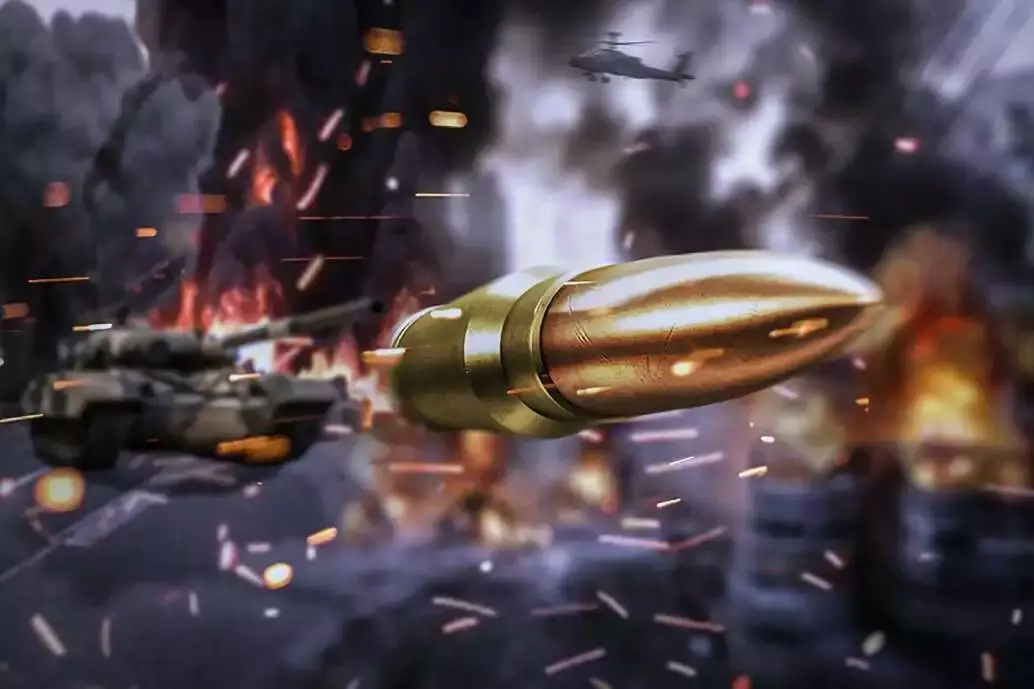 A historical true story, The Irish Assassins recounts the story of the Phoenix Park Murders. On one sunny evening in May 1882, Lord Frederick Cavendish the Chief Secretary and Thomas Burke, the Undersecretary for Ireland, were attacked and murdered in cold blood while walking through the Phoenix Park in Dublin.
The murders were committed by the Invincibles, a paramilitary group of republicans. The assailants were equipped with surgical blades designed specifically for the purpose, with funding from Americans who supported Irish independence. They put an end to what was supposed to be a pivotal moment in Anglo-Irish relations.
The story, which covers Donegal, Dublin, London, Paris, New York, Cannes, and Cape Town, follows the significant incidents that occurred both preceding and following the killings. The inquiry led by Superintendent John Mallon, also known as the "Irish Sherlock Holmes," culminated in the nefarious escape of leading Invincible James Carey and his death on the high seas.
The Irish Assassins takes us inside this remarkable story that shaped Irish politics and engulfed an Empirical Age, from the adulterous affair that led to Parnell's fall from grace to Queen Victoria's lurid obsession with the assassinations.
2.14 The Stranger Beside Me By Ann Rule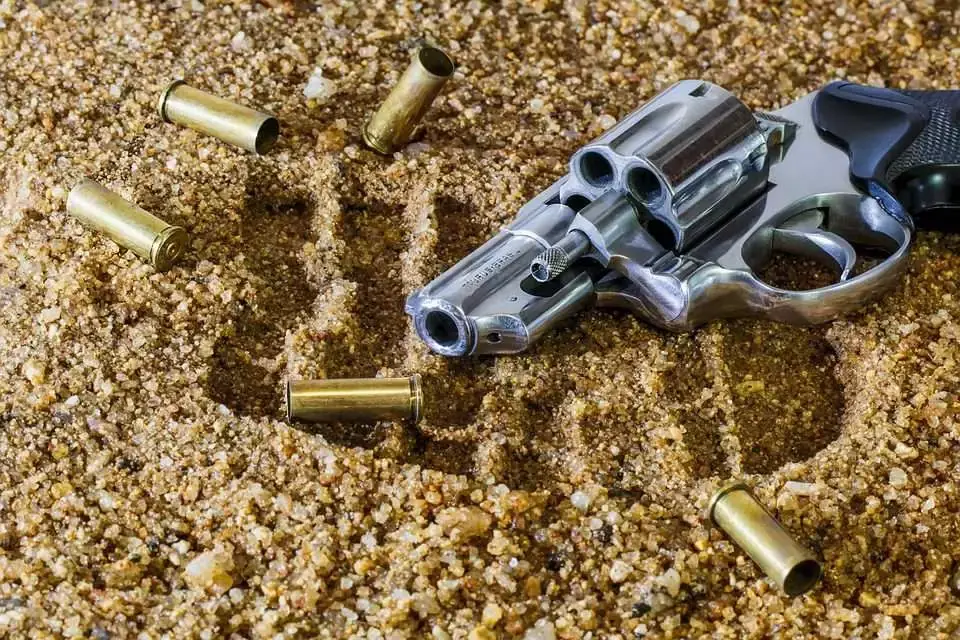 Ann Rule's The Stranger Beside Me is based on the true story of Ted Bundy. This book details Bundy's horrific crimes and the personal connection Ann Rule shared with him (she was friends with Bundy before she knew about his dark side).
Known as the Lady Killer, Ted Bundy was an American serial killer who, during the years of the 1970s and maybe earlier, abducted, raped, and killed a number of young women and girls. He finally admitted to 30 killings he carried out in seven states between 1974 and 1978 after more than ten years of denials. Although Bundy's actual victim count is unclear, it is probably much higher.
If you're interested in learning about one of America's most notorious serial killers, this is the book for you.
2.15 The Untold Story Of JonBenet Ramsey By Andrew Gumbel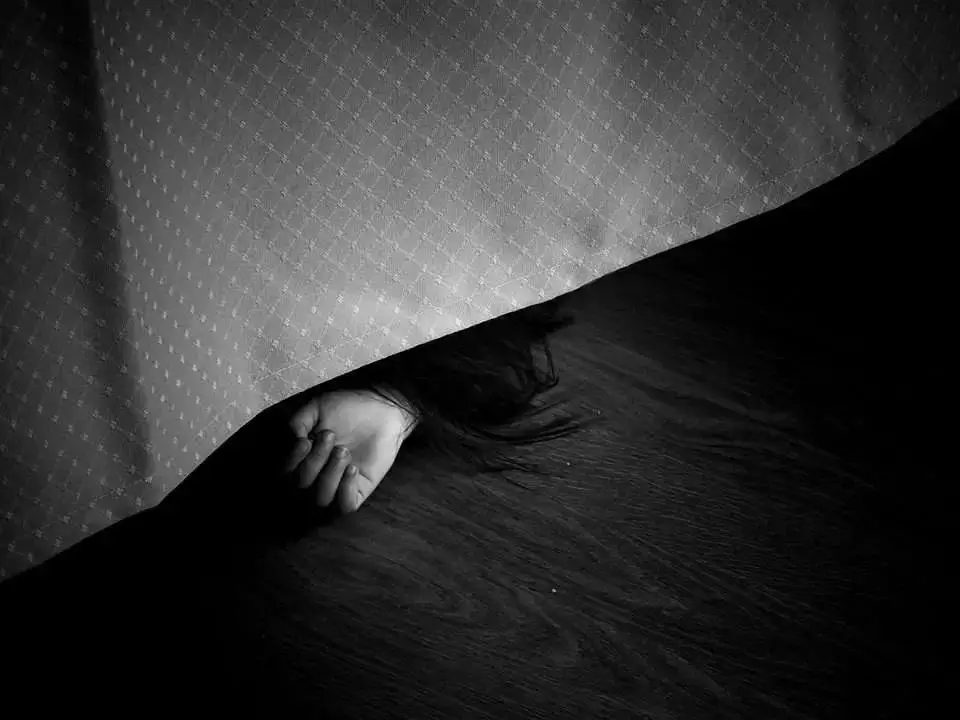 Twenty years ago, on a Christmas day, six-year-old JonBenet Ramsey was found dead in the basement of her family's home in Boulder, Colorado. The case remains unsolved to this day, but that hasn't stopped people from speculating about what really happened.
In his new book, The Untold Story of JonBenet Ramsey, investigative journalist Andrew Gumbel sets out to separate fact from fiction in the case. He spoke to over one hundred people who were involved in the investigation, including law enforcement officers, forensic experts, and members of the Ramsey family themselves.
Gumbel's exhaustive research has yielded a fascinating and comprehensive look at one of America's most intriguing unsolved crimes.
2.16 I'll Be Gone In The Dark By Michelle McNamara
In California between 1974 and 1986, the Golden State Killer, also known as Joseph James DeAngelo Jr., committed at least 13 murders, 51 rapes, and 120 burglaries. The serial killer was also a former police officer.
He was behind at least three different crime sprees across the state, each of which gave rise to different journalistic moniker until it became clear that they had all been done by the same individual. He also goes by the labels East Area Rapist, Night Stalker, and Original Night Stalker.
In I'll be gone in the dark, Michelle McNamara focuses on the hunt for the Golden State Killer. On February 27, 2018, almost two years after McNamara's passing, it was published. The phrase "You'll be silent forever, and I'll be gone in the dark" is a verbatim quotation from the Golden State Killer that serves as the book's subtitle.
2.17 Killers Of The Flower Moon By David Grann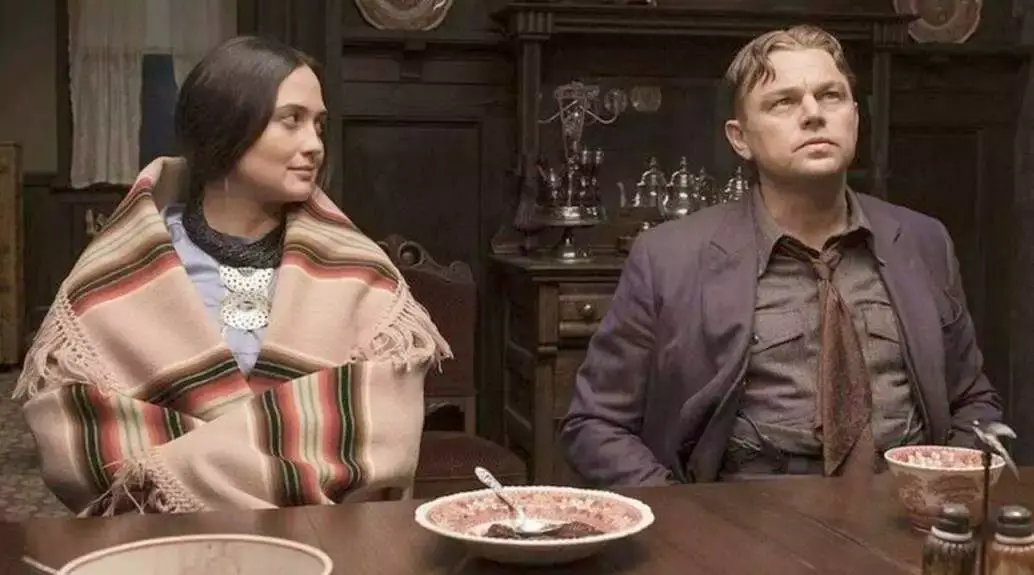 David Grann, an American journalist, has written three nonfiction books, the latest of which is called Killers of the Flower Moon: The Osage Murders and the Birth of the FBI. Doubleday published the book on April 18, 2017.
According to Time magazine, killers of the Flower Moon was one of the top ten non-fiction books of 2017. The book is being adapted into a movie. Martin Scorsese will helm the adaptation, which will be released in 2023, and star Robert De Niro, Leonardo DiCaprio,  Jesse Plemons, and Lily Gladstone.
The book looks into a string of affluent Osage murders in Osage County, Oklahoma, in the early 1920s, following the discovery of significant oil reserves beneath their lands.
2.18 The Devil In The White City By Erik Larson
If you're looking for a book that will keep you on the edge of your seat, look no further than The Devil in the White City by Erik Larson. This book is a true crime investigation of America's first serial killer, a criminal mastermind, H.H. Holmes, who terrorized Chicago during the city's World's Fair in 1893.
Larson does an expert job of weaving together historical facts with fictional elements to create a page-turning narrative that is both chilling and fascinating. You won't be able to put this book down until you reach the final page.
The Devil in the White City is being adapted to a television series by Hulu.
2.19 The Blood Of Emmett Till By Timothy Tyson
Few books have had as much of an impact on the American consciousness as The Blood of Emmett Till. In this harrowing account, Timothy Tyson tells the story of the 1955 brutal murder of 14-year-old Emmett Till, a Black boy from Chicago who was brutally killed while visiting family in Mississippi.
The trial and acquittal of the men accused of his murder helped spark the Civil Rights Movement, and Till's death has come to symbolize the injustice and violence faced by Black Americans.
Tyson's book is based on extensive research and interviews with key players in the case, and it offers a powerful and disturbing look at racism in America. It's a must-read for anyone interested in true crime or American history. Also, there is an upcoming movie titled Till by MGM, so its better to catch up with the book before you watch it!
2.20 Bad Blood: Secrets And Lies In A Silicon Valley Startup By John Carreyrou
Those who are interested in true crime documentaries might be familiar with the name Elizabeth Holmes. If you're interested in Silicon Valley startups, then you'll want to check out John Carreyrou's Bad Blood. The book is a true crime story about the rise and fall of Theranos, a startup that claimed to have developed a revolutionary new blood-testing device.
Carreyrou does a great job of detailing the many lies that Theranos founder Elizabeth Holmes told in order to raise money and keep the company going. He also paints a picture of the culture at Theranos, which was driven by fear and intimidation.
3. Conclusion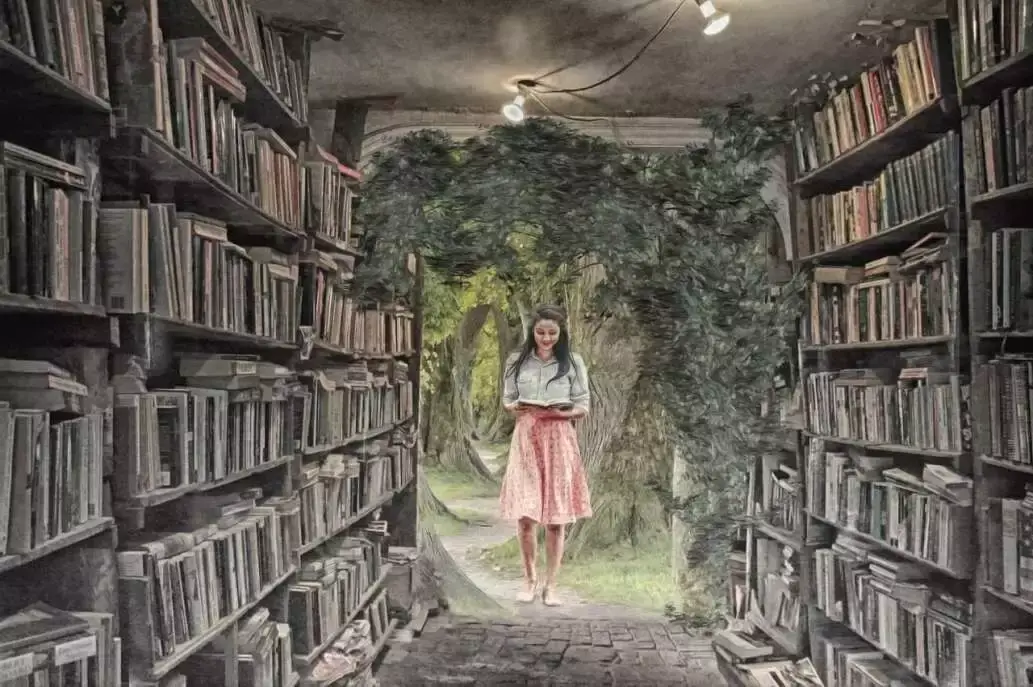 True crime books are the perfect blend of suspense, mystery, and horror. It's the perfect escape from our mundane lives. It allows us to vicariously live out our darkest fantasies. And it's also a way for us to come to terms with our own fears and anxieties.
So why are we so obsessed with true crime books? It's because it speaks to something deep within us. Something dark and primal. Something that we can all relate to on some level. Whatever the reason, true crime is here to stay, and we can't get enough of it.
Based on true story, these books are sure to shock and fascinate any avid reader. So dive in and get ready to be captivated by some of the most prolific serial killers.
Verified Content by Experts
USA Tales has content written by niche experts, travelers, students, and those with real-life experience. Our content is also periodically reviewed by subject matter experts to ensure content accuracy and relevancy. Have a question? Email us at team@usatales.com