Seize this exciting Detroit Scavenger Hunt: Midtown Groove as a chance to explore Detroit Midtown as a team, embarking from 5200 Woodward Ave, Detroit between 7 am to 10 pm on any day from Monday to Sunday.
About the Scavenger Hunt
The Detroit Scavenger Hunt: Midtown Groove event is hosted by Let's Roam Detroit as a lively outdoor activity for trailblazers searching for new experiences in and around Detroit Midtown. 
It is a great start for tourists, local or new-in-town, to explore this town of twists and turns in a unique yet adventurous quest. 
Solve interesting puzzles, complete the interactive challenges, search for statutes, art, and plaques to solve the riddles, and discover the historic landmarks of Detroit which has 7 stops along the way.
Take a tour around the beautiful art museums, and cultural institutions, and also meet and greet history's great thinkers
So what are you waiting for? Put on your walking shoes, discover every part of the town as you stroll, and complete every challenge. 
The event is scheduled between 7 am to 10 pm, on any day that suits you. Also, the hunt will go on for 2 hours from the moment you participate. So, take the full experience and extract joy from every piece and place in Detroit's Midtown.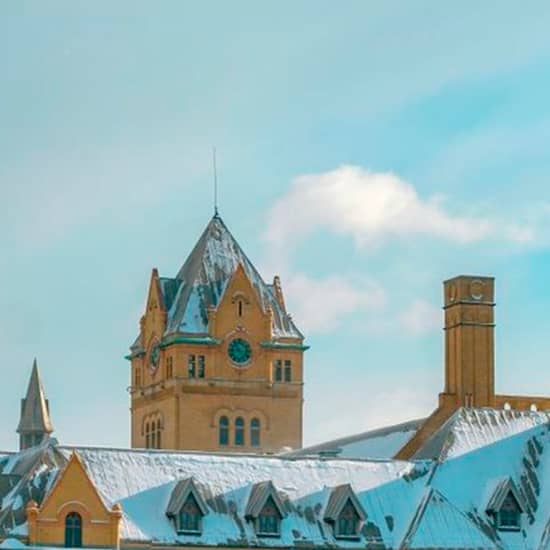 Detroit Scavenger Hunt: Midtown Groove Roadmap 
The hunt will begin at 5200 Woodward Ave, Detroit, Michigan, 48202, USA.
The Majestic Theatre
Detroit Public Library
The Cathedral Church of St. Paul
Museum of Contemporary Art
Detroit Institute of Arts
The hut will end at the starting point, which is 5200 Woodward Ave, Detroit. 
In addition to that, you will also get to explore the nook and corner of the town and its culture. Lace-up for the scavenger showdown right now! 
Additional Info to Keep In Mind
The hunt has accessibility for wheelchairs and strollers. Alongside, service animals are warmly welcomed for the hunt. Food, drinks, and transportation facilities from one attraction to another are strictly prohibited as this is a 2-hour strolling scavenger hunt.
On the other hand, the hunt offers digital photos of you along with your scavenger-hunting group (maximum of 10 per group) grooving through the midtown of Detroit. 
Tickets Booking
The hunt is app-led by the Let's Roam Scavenger Hunt mobile application, so reservations are not required.
All you have to do is just to visit Fever.com to grab your hunt right away! Ticket for one on the Detroit Scavenger Hunt costs $12.26.
In fact, the sales are final for the Detroit Scavenger Hunt and tickets can't be refunded or changed; so make sure you grab the tickets before they all sell out on Fever.
Key Takeaways About the Scavenger Hunt at Midtown Groove in Detroit
What: Detroit Scavenger Hunt: Midtown Groove.
When: On your said day, from Monday to Sunday.
Where: Emnbarks from 5200 Woodward Ave, 48202-4008, Detroit. 
Timings: It's a two-hour hunt, so be anytime between 7 am to 10 pm. 
Tickets: Visit Fever for an easy-peasy booking.