We may earn money or products from the companies mentioned in this post.
Trying to find the perfect swimming wear for women with everyone's favorite brand Nike? This article discusses how you can find the right swimwear for women. Let's start. 
The Icon range of Nike Swimwear for women was launched in April, which has already set the trend. This is the company's first sustainable swimsuit collection for women. The product line is created with recycled lining and jerseys and contains 85 percent or more sustainable materials and trimmings.
The Icon Collection reimagines Nike Swimwear for women's traditional design ethos through a young perspective, delivering a brand-new visual approach anchored in style and eco-consciousness.
It harnesses style as self-expression and draws inspiration from today's bravest athletes.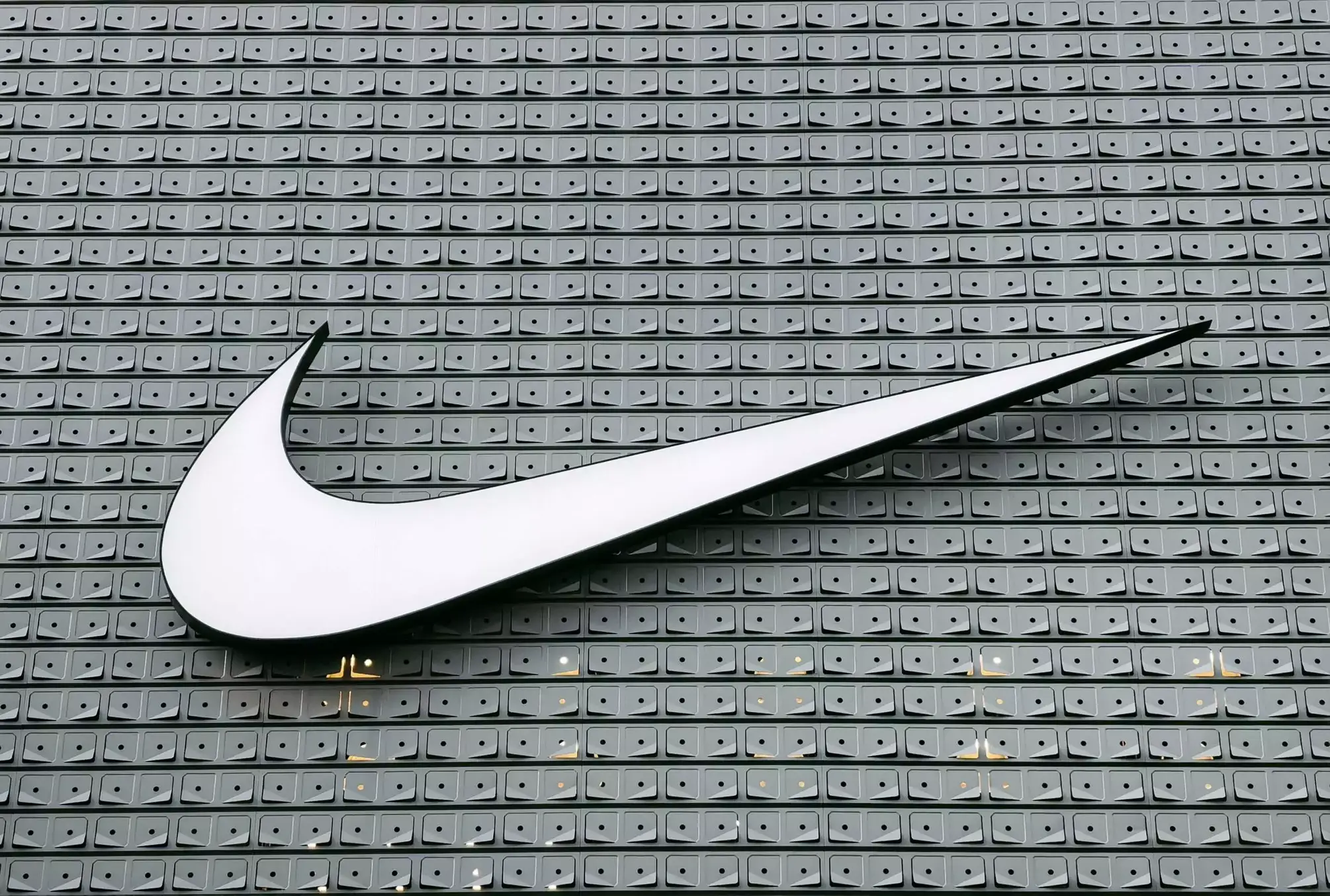 The Icon collection is being introduced with about 25 items and has been meant to give off streetwear vibes rather than beachwear, alluding to the line's flexibility and comfort.
Nike's emphasis on direct-to-consumer (DTC) sales has allowed the firm to survive COVID-19. Nike's swimsuit collection is no different. According to Nike, its swimsuit brand saw record sales during the epidemic and is on track to have its greatest year ever.
Truly outstanding styles from the modern women's swimwear line include a variety of one-piece swimsuits, plunge bikinis, square neck bikinis, midkine, two-piece swimsuits, one-piece swimsuits, tie dye, wide straps, and bikini swim tops with vivid pops of color, graphic logo patterns, for all body type and surprising streetwear-inspired elements that aim to suit and support the demands of everyday living.
Easy to Find Swimming Wear for Women Guide
1. Nike Victory Swimming Wear 
Nike introduced one of the latest trends of the most modest swimwear to increase swimming diversity. After the high of celebrating Alice Dearing as the UK's first Black athlete to swim at the Olympics, there was the ensuing outrage when a swim cap particularly made for Afro hair was prohibited from top competition.
Being one of the top brands, Nike's Victory suit, a revolutionary head-to-toe technology for smooth water flow, revolutionized modest swimwear last year. And it is making sure that it is access able to all.
1.1. The Victory 2.0 Collection Is All that You Need
This year, a range of full coverage, and different colors of performance swimwear meant to empower women in the water, has been released in various sizes, colors, and patterns. They claim that the goal is to instill a love of the water while also helping individuals who already like swimming.
As designers continued to learn from athletes from various groups, they noticed a glaring gap in water sports gear—especially a shortage of alternatives for female athletes who don't want to compromise between modesty and mobility with comfort and confidence.
Athletes said existing goods were inadequate in either coverage or practicality, leaving them feeling weighed down by baggy clothes, battling drag instead of aiming for personal bests, or wondering whether their hijabs and covers would stay in place.
The collection was inspired by athletes' emotional reactions to the Nike Pro Hijab and Nike designers' commitment to inventing athletes of various backgrounds, body shapes, talents, and goals.
The Nike Victory Swim Collection is made of warp-knit fabric, lightweight, breathable, and quick-drying. The UPF 40+ rating from head to toe provides extra benefits for athletes looking for sun protection.
The Nike Victory Full-Coverage Swimsuit and Nike Victory Swim Tunic Top include an integrated sports bra with perforated cups, which is fiercely on trend and perfect for a pool party.
Like the top, the flattering Nike Victory Swim Leggings offer a sleek yet modest design that allows for speed and agility while avoiding excessive cling. To the joy of every athlete who experienced Nike Victory Swim, the Swim Hijab includes an integrated mesh pocket that keeps hair in place when swimming.
1.2. This Nike Collection Contains:
Nike Victory Swimsuit Tunic Top
Nike Victory Straight-leg Swim Leggings
Nike Victory Slim-leg Swim Leggings
Nike Swim Hijab
Nike Victory Full-Coverage Swimsuit
2. Two-Piece & One-Piece Swimwear for Women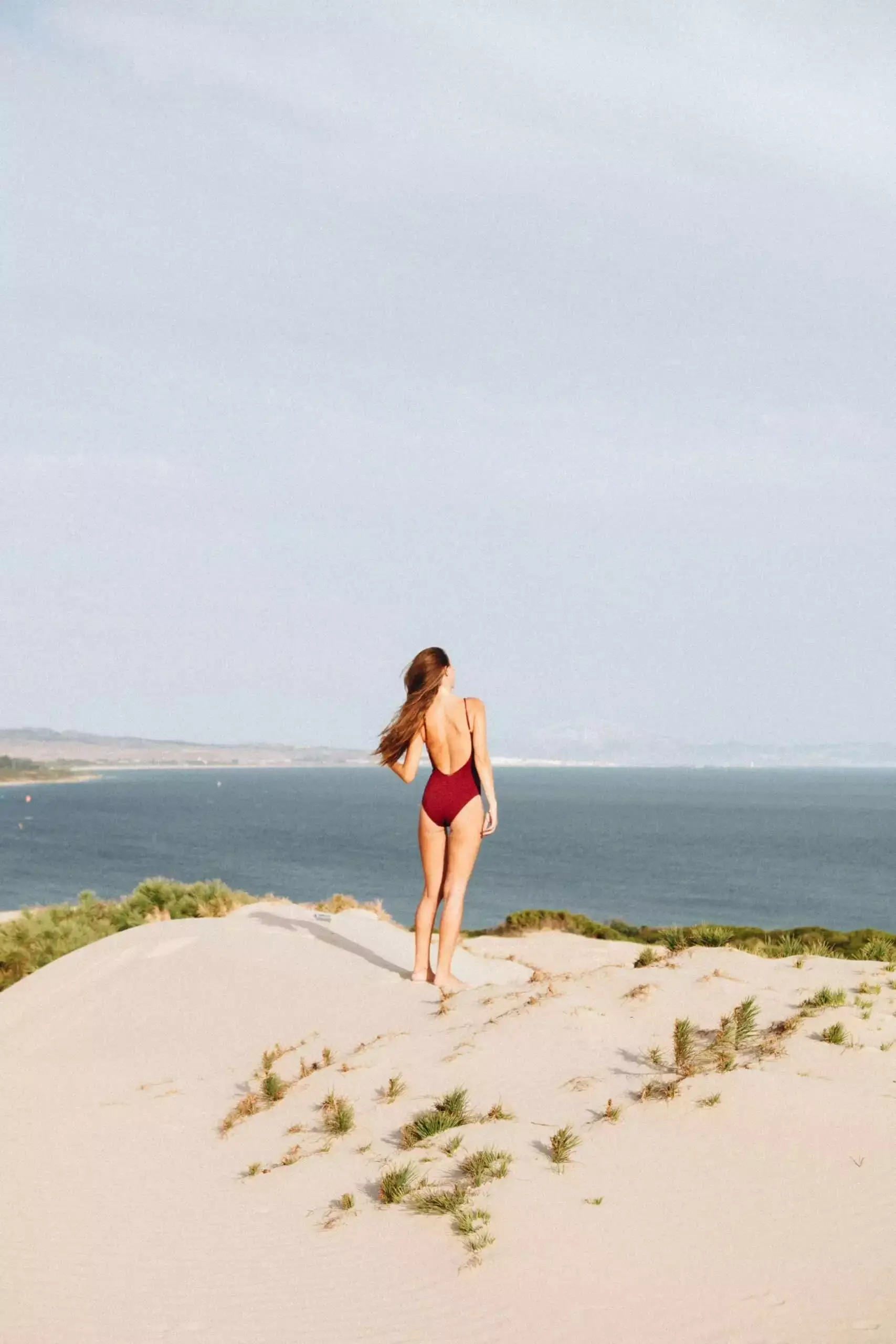 Nike Swimwear has built a reputation for itself in this category. Their one-piece swimsuit for ladies is very well-made and flexible. The Pixel Party Spider back One-Piece swimsuit is comfortable, simple, and stylish.
The spider back design and narrow straps keep you secure when cutting through the water.
It's completely lined and flat-seamed for optimum comfort, and it's crafted from top to bottom of Nike Swim's Hydrastrong fabric, which is breathable, dries quickly after swimming, and won't fade in chlorine or the sun.
2.1. V-Neck Tankini Top That Cinch Your Body Right
Their V-Neck Tankini top is simple yet stylish, with regular straps for support and comfort. It's fully lined and flat-seamed, and the design perfectly emphasizes the Hydrastrong fabric's many benefits.
It's designed with tight cup stabilizer pockets to eliminate unwanted distractions, and it even features detachable soft cups for more covering and comfort if needed.
2.2. Nike Swim's Camo T-Back Bikini Top and Bikini Bottom Swimsuit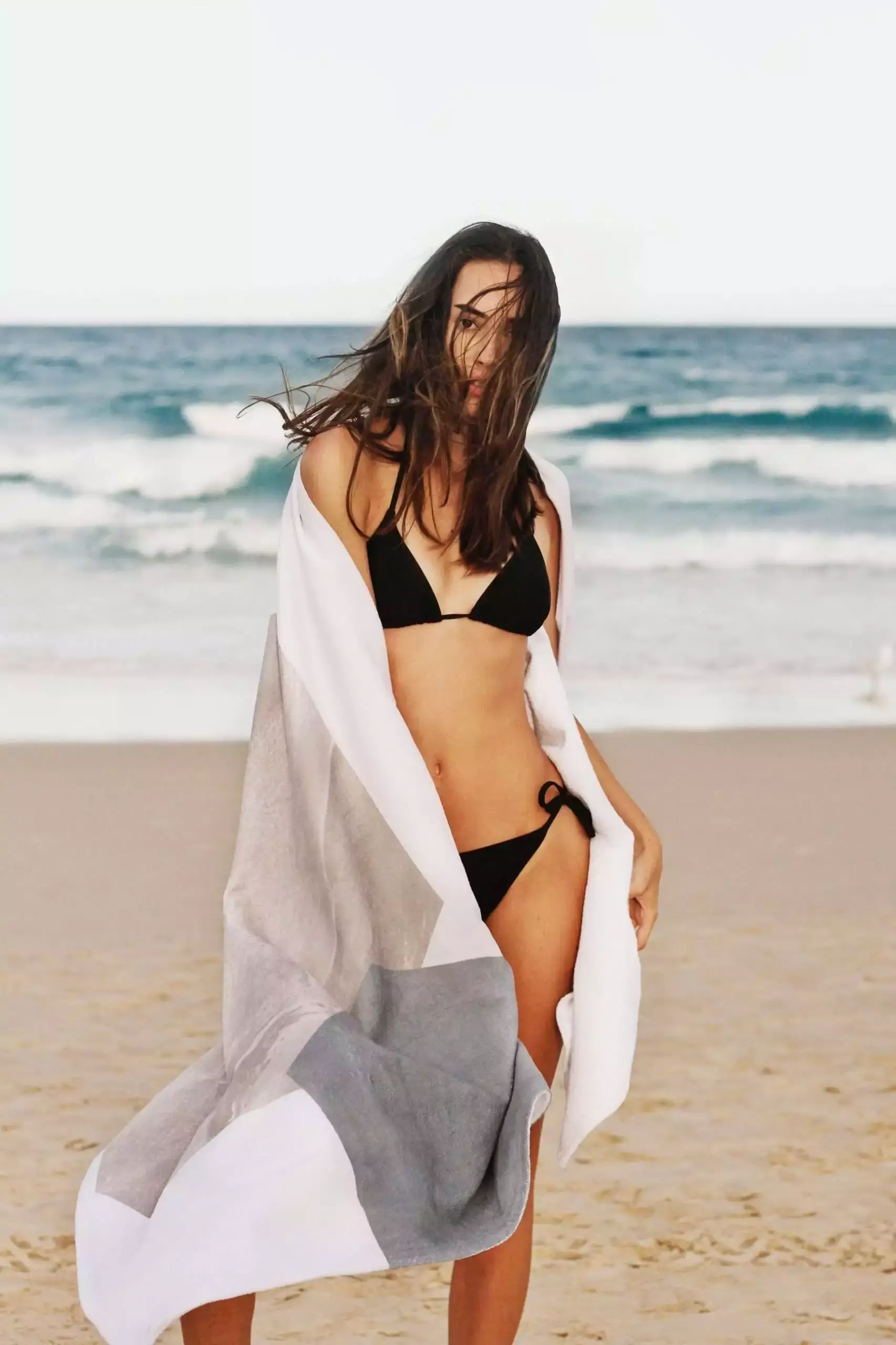 Nike Swim's Camo T-Back Bikini Tops, high-waisted swim bottoms, and Bikini Bottoms are ideal for individuals seeking a more basic beach style. Nike Swim's Camo T-Back Bikini Top is one of the best products featured by Nike.
They have a beautiful appearance, a wide range of motion, and all of Nike Swim's unique innovations, such as Hydrastrong. Patterns such as florals, prints, and stripes complete the collection.
3. Swimwear For Women Musts
Now that you know about Nike's swimsuits, let's check out things you should keep in mind while buying a swimsuit.
If possible, try on the bathing suits before purchasing them because they may appear/feel better on the rack than on your body type.

You want a snug bikini but not too tight because it will somewhat expand when wet due to getting soggy from the water.
3.1. Size Measurements (in inc.)
BUST:
Wrap the measuring tape over the largest area of your bust, keeping it horizontal.
WAIST:
Wrap the tape around the narrowest area of your natural waist, keeping it horizontal.
HIPS:
Wrap the tape over the widest area of your hips, keeping it horizontal.
4. Alternatives for Bikini/ Swimming Wear for Women?
4.1. Skinsuit That Hugs Your Body
The flattering SkinSuit is a skin-tight garment designed to be worn within the International Space Station. Over several years, it has been developed to give 'loading' in the head-to-foot direction, effectively duplicating the stress that gravity places on all of us on Earth but in weightlessness.
The SkinSuit's snug fit allows the simulated gravity-pull, known as +Gz, to gradually grow from the shoulders to the feet, simulating normal gravity as nearly as feasible.                                                                                                    
A swimskin is intended for warm-water events where wetsuits are not authorized owing to water temperature. Temperature cutoffs for wetsuits are generally in the mid-70s Fahrenheit (mid-20s Celsius), but they vary from race to race.                     
It is crucial to realize that a swimskin is a race-specific product that will not endure indefinitely. Swim in it three to four times in the weeks preceding a race (this will allow your skin to toughen up and prevent chafing on race day), then race in it.
However, it is not intended to be a regular training product.
4.2. Long-sleeve Swimsuit to Protect Your Skin
Long-sleeve bathing suit, favored by fashion designers and surfer girls alike, is perfect for women's swimsuits for extra coverage of your skin from the sun when sitting poolside or playing beach volleyball.
They may also be used as a rash guard or wetsuit for paddle boarding, surfing, and kayaking. Furthermore, because most have UPF integrated into the fabric, they filter UV radiation and provide an additional layer of protection from dangerous rays.
This long-sleeve spring suit is ideal for hiking or rafting since it provides more coverage for your upper body from the sun, while the swim shorts keep you cool as you sweat on the path or the river.
4.3. Korean Swimsuit
Although bikinis have grown more socially acceptable, they continue to offend traditional Korean society. Even on Korean television, men and women are typically shown in swimwear for women to wear, t-shirts, and "jorts."
It is usual to see a Korean enter the ocean wearing t-shirts or jeans. It's a difficult cultural contrast for Western eyes to accept, yet it doesn't dominate the scene.
4.4. Leggings
Swim leggings offer plenty of coverage during aquatic workouts and are intended to help you glide through the water like a pro. Most are also constructed of sun-protective fabric, so you won't be exposed to damaging rays when working out in the ocean, a lake, or an outdoor pool during summer.
Another important consideration in swim leggings is UPF protection, often known as Ultraviolet Protection Factor. This protects your skin from the sun's damaging UV rays, which is necessary when you're outside.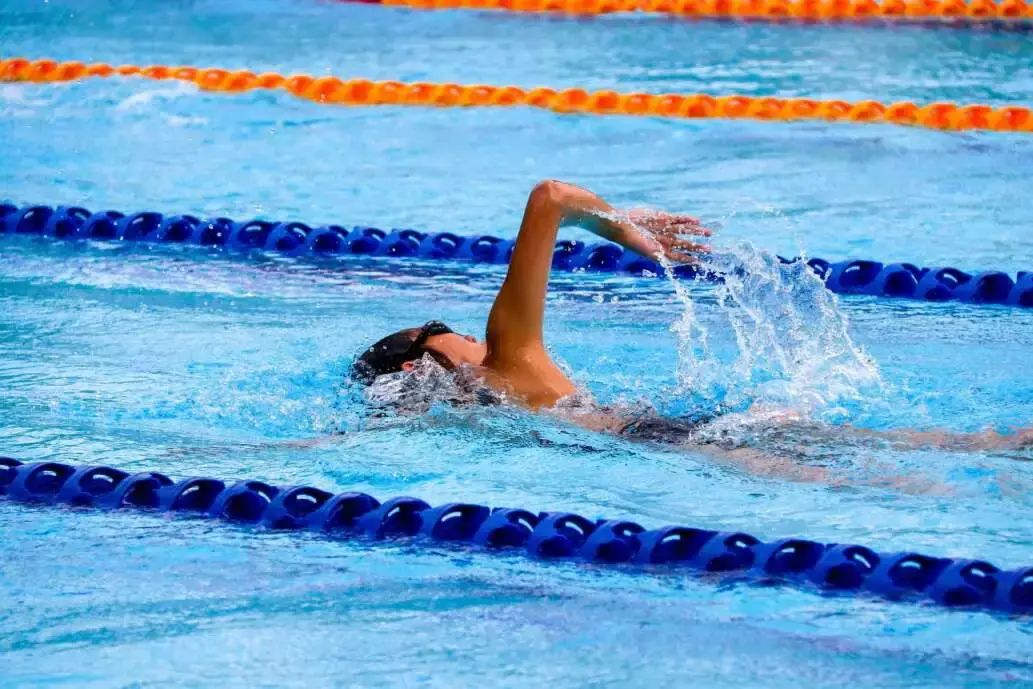 4.5. Cover-Ups
Aside from the basic swimwear for women or bikinis, cover-ups are designed for mystery in terms of appearance and comfort in terms of function. They are lightweight, flowing, and luxurious. They also shield you from the sun, which most of us overlook when relaxing by the lake, and there is no need to cover those tan lines.
Beach cover-ups are primarily bohemian-inspired, giving them a laidback and somewhat nomadic vibe, which we don't mind! Tassels, patterns, asymmetric hemlines, and semi-sheer materials are our favorites, and they should also be yours.
We all go to the beach and enjoy ourselves. We're all searching for an easy change from a regular swimsuit. An Olympic swimmer's priorities – and other preferences – will differ from yours.
However, there are certain universal needs for decent swimwear. Durability, water resistance, and a secure and comfortable fit are just as essential to Katie Ledecky and Team USA as to those who prefer a leisurely river.
Once you've figured that out, searching for the perfect swimsuit for your body type becomes much easier.
Closing Thoughts
Buying has never been easier for anyone. One must remember things like tummy control, chlorine resistant rate, how much swimsuit cover ups your skin and what it shows, and, more importantly, it gives you the hottest looks. Still, the above knowledge will help you find the most ideal.
With Nike, fashion can never go wrong. Whether it's tough training suits or relaxed beachwear, choosing the perfect swimwear doesn't have to be difficult or stressful. But Nike has covered you with their wide range of complete summer collections, including tankini tops, long torsos, thongs, one-piece swimsuits, and more, in many colors, prints, and colors.
Whether you are looking for classic swimsuit styles or looking to browse top style of floral design to show up your beauty, that you can carry at the beach, Nike Swim assortment assembled a line-up of swimsuits and shorts that stand up to wear and look fantastic, thanks to smart design and Hydrastrong fabric as its foundation.
All that remains is to choose the cut and style that feels best for you and your lifestyle. Where to find/ order Nike swimwear? Checkout – shop link – Nike swim
Let us know if this guide on swimming wear for women at Nike helps you find/ buy a perfect fit.
As an affilate-driven website, USA Tales earns from qualifying purchases.
Auto Amazon Links: No products found.
We may earn money or products from the companies mentioned in this post.
Verified Content by Experts
USA Tales has content written by niche experts, travelers, students, and those with real-life experience. Our content is also periodically reviewed by subject matter experts to ensure content accuracy and relevancy. Have a question? Email us at team@usatales.com
As an affilate-driven website, USA Tales earns from qualifying purchases.