If willfully walking into Satan's den sounds like a great option to you, then USA Tales got you with the list of best Haunted House NYC. Read on to explore more!
But before going to 7 Best Haunted Houses NYC, let's review some haunted house facts.
Many people believe in ghosts and paranormal experiences, even in this advanced era. Many polls and surveys have found that approximately 40 per cent of Americans believe in haunted houses and ghosts.
Haunted House NYC: 7 Best Options
Several people worldwide reckon supernatural elements in one form or another, whether the life after death or the eternal continuation of human energy.
Many of these believers swear to have personal experiences with ghosts, while others only are convinced by their religion or hope.
People love to visit haunted houses to experience haunted attractions, and if you are one of them, then dig in!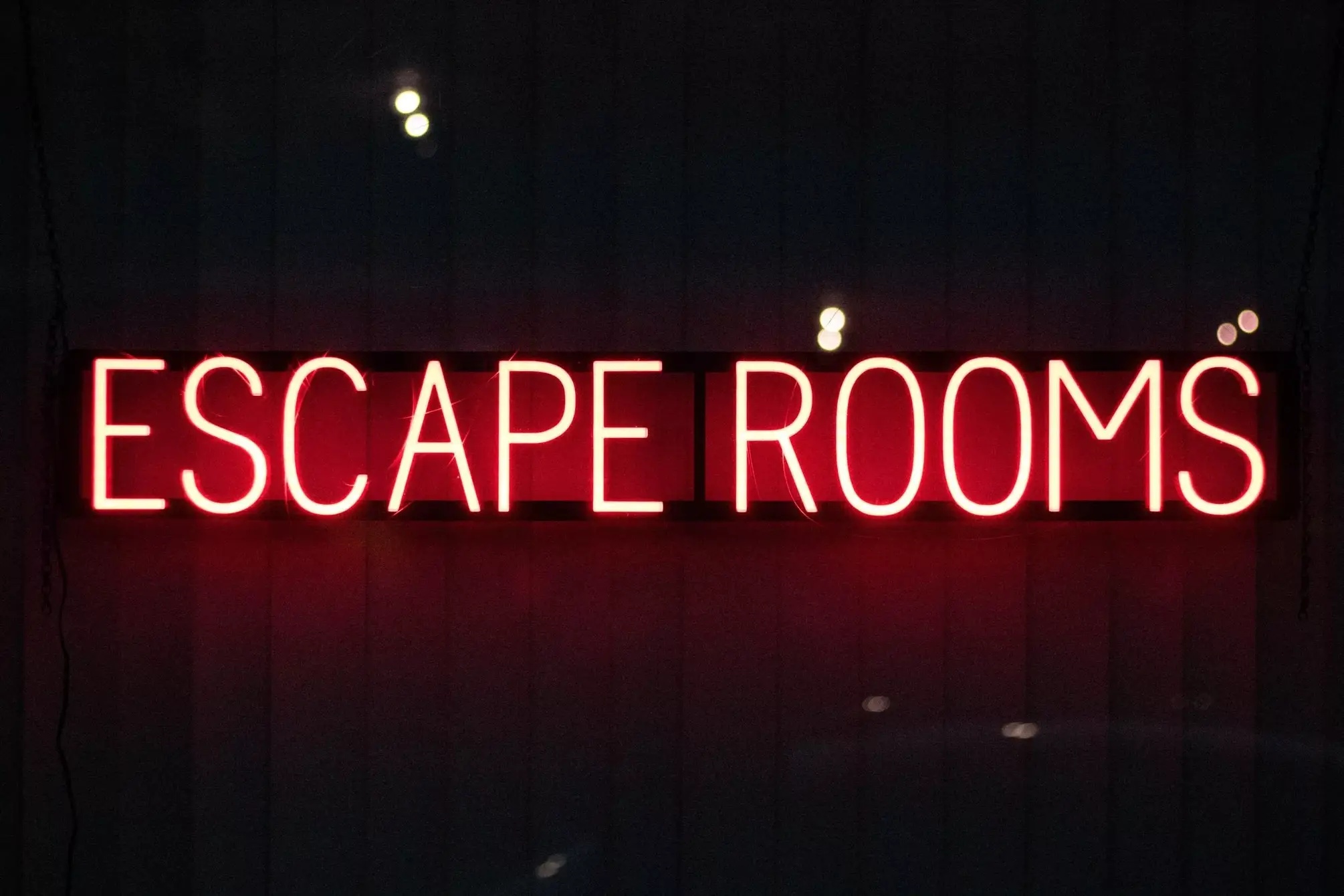 It would be best to visit NYC's spooky attractions to enjoy your fear as a diversion. You won't get disappointed in NYC's Haunted Houses.
Interested? Let's begin!
1. Headless Horseman
Address: Headless Horseman Hayrides & Haunted Houses, 778 Broadway, Route 9W, Ulster Park, NY 12487
Headless Horseman is one of the Ulster Park attractions which has received quite a few rewards and awards. Remember that you need a reservation in advance to enter there.
Attractions: Headless Horseman Haunted attraction in NYC is based on a theme that changes every Halloween season.
The main attractions are drive-thru, visual, walk-thru corn maze, and spooky attractions. It has Headless Horseman Escape Rooms for a real-life experience, which requires a separate ticket purchase.

Besides, it has two diners, two exclusive shops, and a doughnut bakery. They don't allow smoking in their areas, including the parking bay.
Headless Horseman Hayrides (haunted hayride) & Haunted Houses is an out-of-door entertainment held in pitch black.
You will experience audio & visual disruptions, low transparency, blinking lights, haze, wet conditions, run into lumpy walking surfaces in physically demanding conditions.
Headless Horseman does not recommend for children under the age of 15. There is no entry for children below eight years, and an adult must accompany children below the age of 15 at all times.
2. Bane Haunted House
Address:  Bane Haunted House, In Hell's Kitchen, 618 W 46th St, NY
Contact: 212-707-8530
Bane Haunted House NYC is one of the most terrifying haunted houses in NYC, it is a 40000 square feet haunted house.
It features wide varieties that can speed up your adrenal hormones – claustrophobic, separation anxiety, clowns, fears, separation anxiety, and more.
Escape rooms and virtual reality escape rooms are their other attractions.
This Haunted House NYC doesn't use animatronics to chill up the spines of its visitors. Instead, they have hundreds of live actors to terrify the visitors. Also, their live actors are allowed to touch the patrons.
Cameras, mobile phones, or other recording utensils are not allowed here. You cannot wear footwear, casts, or carry bags during your journey to the attractions.
They propose timed ticketing, however, group tickets are unavailable at the door, you should purchase them online. 
It proffers free entry to military persons and $3.00 off on Thursday nights for college students.
They like to frisk with your faint heart, namely separation anxiety, fear of tricky surroundings, fear of the shade, etc. They will ask you to separate at once in your journey.
They recommend only 12 and over olds. And on Sundays, they have Happily Haunted for families and kids.
3. Blood Manor: Best Haunted House NYC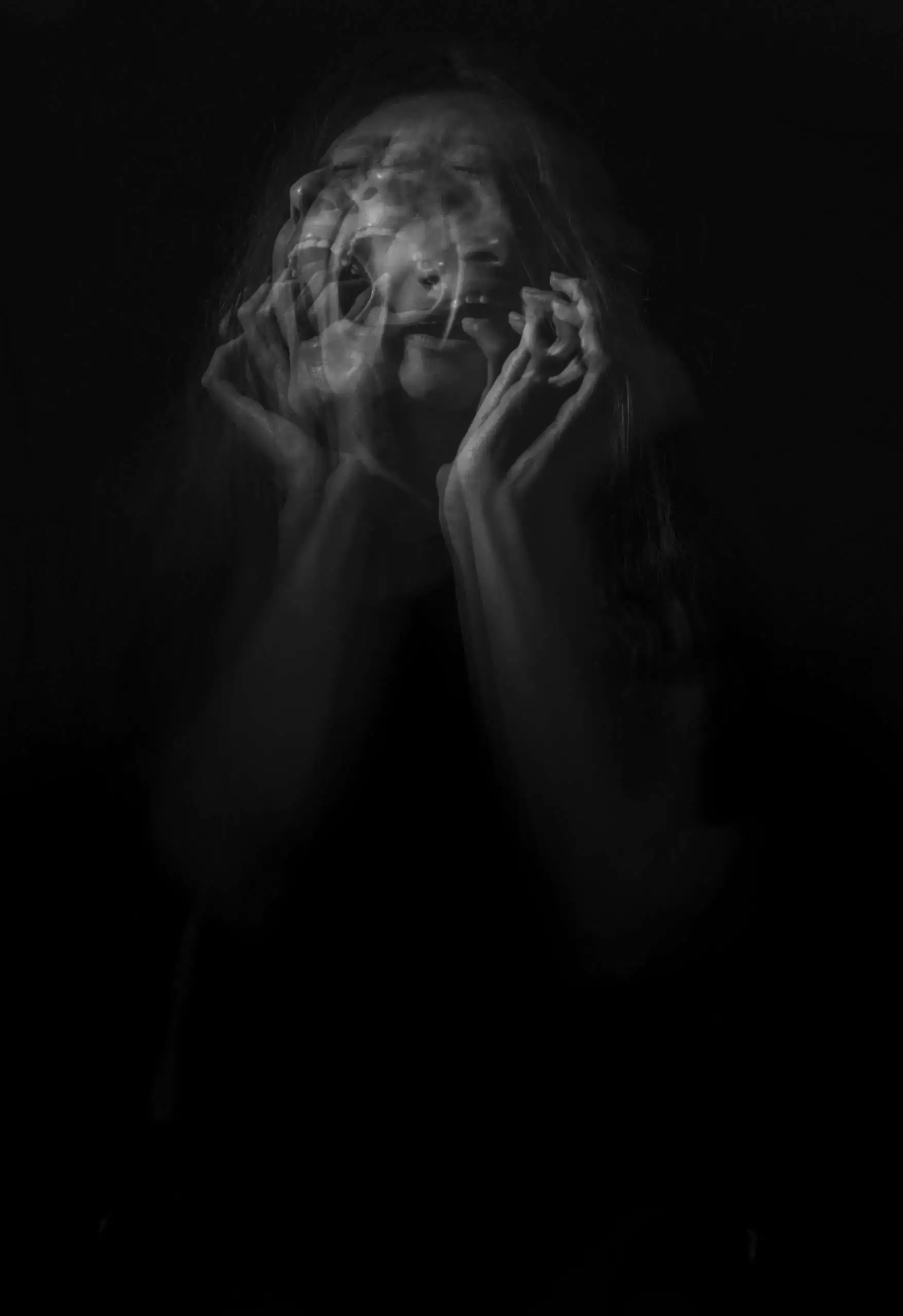 Address:  350 Broadway, Newyork, NY 10013
Phone: 212-290-2825
Blood Manor NYC is a 10,000 square feet haunted house. It has themed hallways, rooms, and entangled cloisters, raising one's fears of claustrophobic separation anxiety.
Blood Manor Haunted House NYC is sketched to be the most severe, blood-curdling, and shriek-persuading haunted house experience in the New York Tri-Sate zone.
Attractions:- Lights out Night, the Crypt, Thunderdome, the Wake, Mayhem, Maggot Invasion, Hannibal's Hell, and Killer Clown Room.
4. BrainXcape Escape Room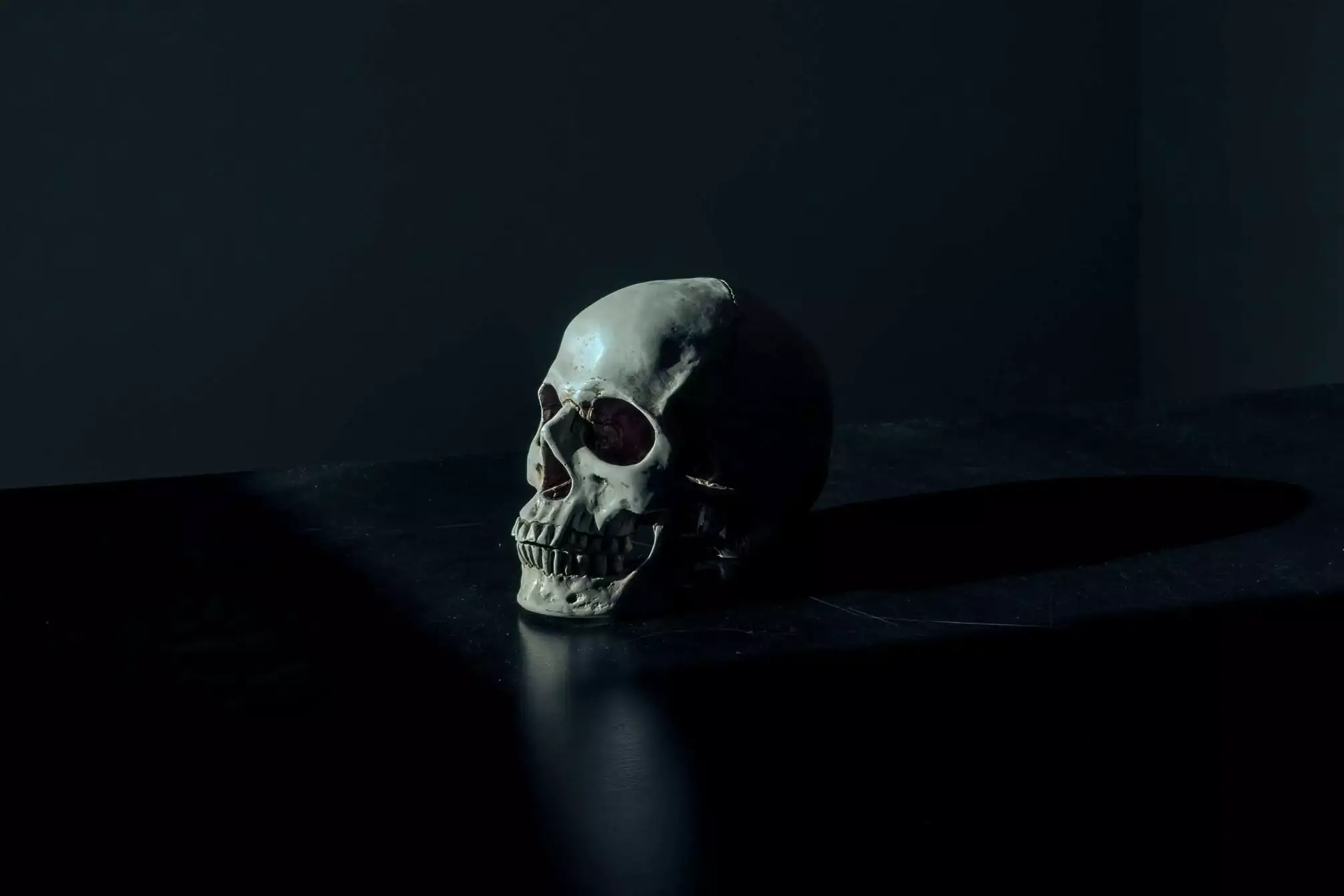 Address:  160 Broadway, 3rd floor, New York, NY 10038, United States
Brainscape is a haunted hotel with many real-life escape rooms, it is appraised as one of the best escape room play in NYC.
In this haunted place, you will be locked in a sequence of rooms, and only one hour is there to escape from the rooms. You must solve the puzzle and uncover the clues to escape from the place.
Great sets and mystery-making sounds make your experience more spine-chilling. Also, they don't recommend being below 12 years old.
Attractions:- The Haunted Hotel, Rikers 932, a 1-hour play for 2 to 10 players, and some of Gold, a 45-minute play for 2 to 5 players.
5. a Haunting in Hollis
Address: 21117 Hollis Avenue,  NY 11429
Contact; (609) 434-2868
A Haunting in Hollis boasts an actual in-home walkthrough and two huge exteriors 8ft tall, pitch-black mazes.
The Glow Room, Killers, Zombies, and Dead Ends are the scary attractions of this Haunted House NYC. A Haunting in Hollis allows family-friendly Halloweens for a family fun day. 
Hayrides, Pumpkin picking from the patch, pumpkin carving, face painting, ponies, bouncy houses, stilt walkers, and other live entertainment are there for your family festival day. 
This Haunted House NYC is a perfect scary outing area for everyone in the family. 
6. 12 Gay Street
Gay Street, one of New York's most gorgeous streets, is only around the corner from the busy Sixth Avenue, and the charming brick townhouse at number 12 is no different.
During Prohibition, the structure housed a speakeasy known as The Pirate's Den.
The corrupt (though enormously popular) Mayor Jimmy Walker bought the structure to use as a residence for his lover, Ziegfeld girl Betty Compton.
As if that wasn't spooky enough, the home was eventually purchased by Frank Paris, the man behind the infamous hell-puppet Howdy Doody.
Neighbours claim that ghostly flappers and the Gay S reet Phantom—a stylish gentleman in a cloak and top hat—still prowl the neighbourhood late at night.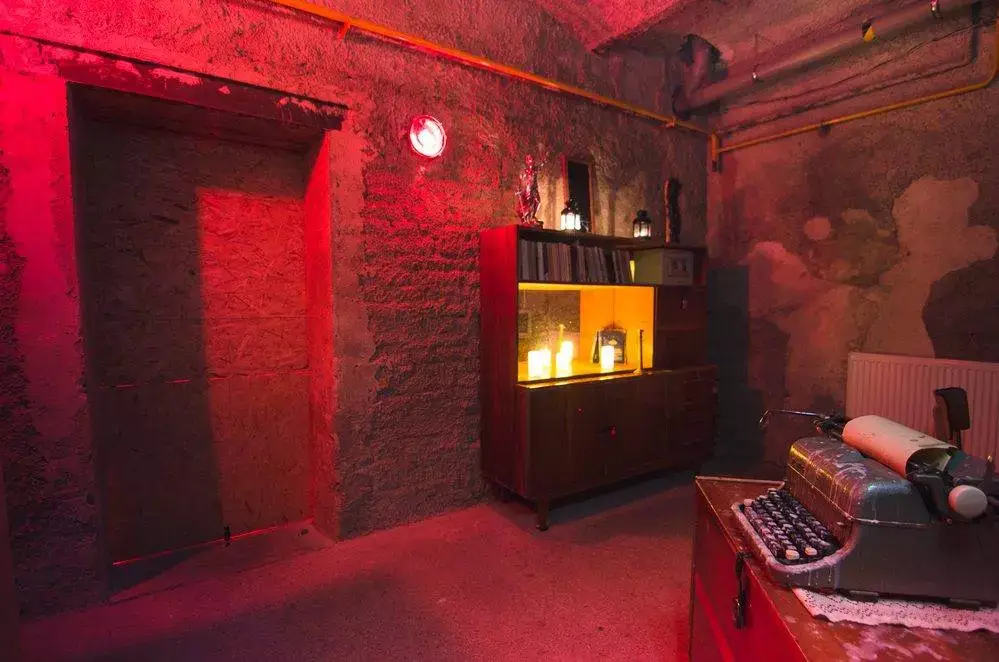 7. The Lefferts-Laidlaw House
A Greek Revival house built in 1840 in Wallabout, a short distance from the Brooklyn Navy Yard, could conceal a dark secret.
Edward F. Smith, a local, claimed to have heard a knock at his door one December evening in 1878, but no one was there when he went to respond.
The phantom attacker harassed Smith until he phoned the police. Naturally, the banging continued, and the windows and back doors were severely shaken and beaten.
After the New York Times covered the episodes, 136 Clinton Avenue became a popular location for interested ghost seekers and spiritualists, who staged séances on the sidewalk.
To know about Haunted Hotels in San Antonio, click here.
Closing Thoughts
Visit the eerie sights in NYC if you want to use your dread as a diversion, the haunted houses in New York City won't let you down.
Whether you are looking for a theme of nightmare gothic, dark harvest corn maze, spooky season, or other haunted nightmare escape rooms these immersive escape rooms are some of the favourite haunted houses all over the big apple.
Haunted hayrides, graveyards, live actors, and claustrophobic separation anxiety clowns are a few examples of haunted attractions.
Have fun!
Suggested reads
Best Pumpkin Patches in Indiana
Verified Content by Experts
USA Tales has content written by niche experts, travelers, students, and those with real-life experience. Our content is also periodically reviewed by subject matter experts to ensure content accuracy and relevancy. Have a question? Email us at team@usatales.com