Seeking a unique activity to partake in and have THE time of your lifetime? Whether it is a solo trip, a family trip, or a trip with friends, kayaking is something you will undoubtedly enjoy.
Kayaking in Arkansas is the perfect adventure sport for all the adventure-loving souls present over here.
You can spot many tourists for this water sports kayaking in Arkansas in the spring every year.
It is always suggested to travel responsibly even when you explore and do some adventurous sports. Always try to protect wildlife while exploring new places in any area.
The trip for kayaking in Arkansas is always a combination of wildlife experiencing and viewing and kayaking in Arkansas's wild and calm waters.
Top 6 Incredible Facts about Kayaking in Arkansas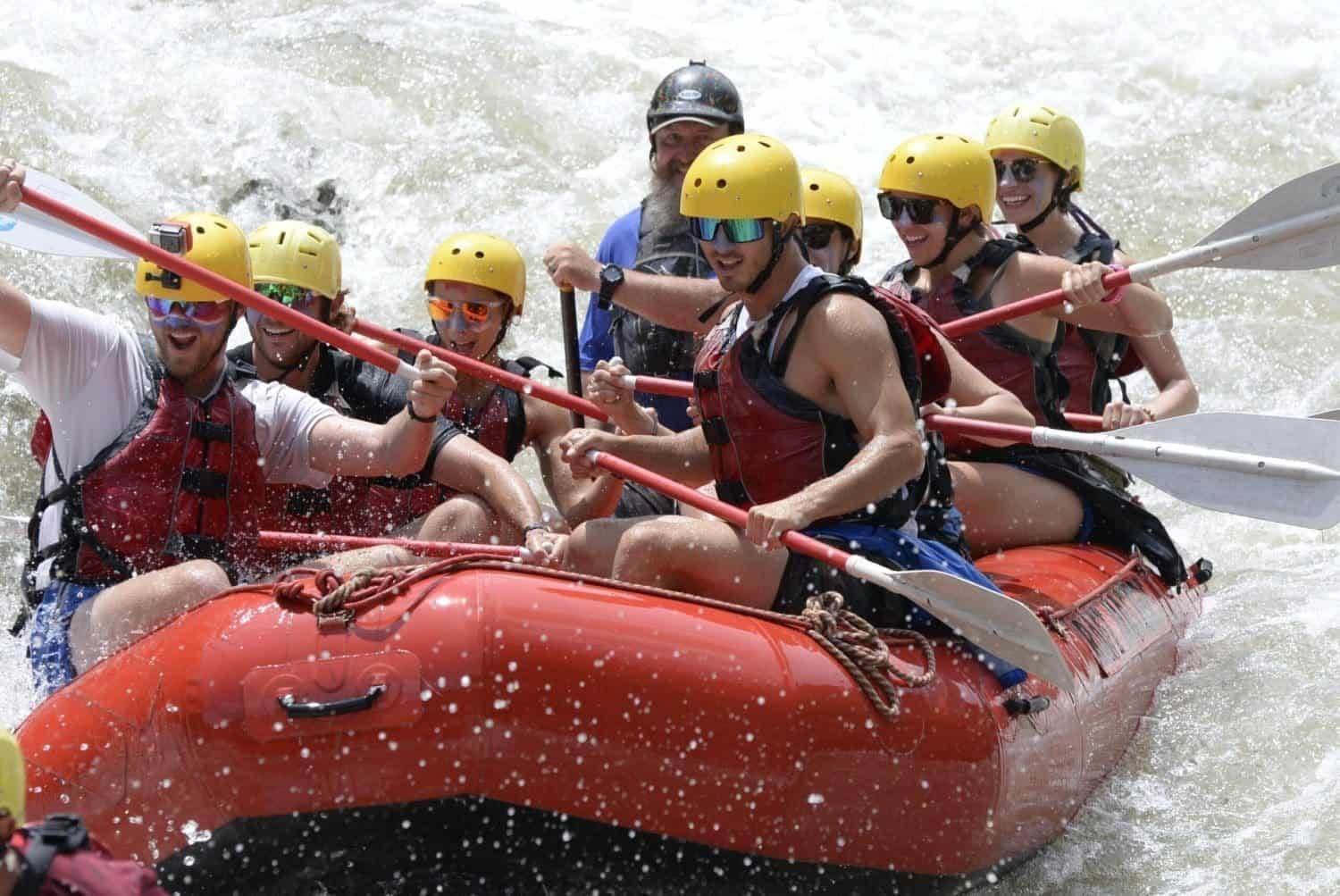 1. Why Is Arkansas Famous?
Arkansas is mainly known for water sports because it has many streams over there. It is known for its outdoor living and water sports.
In Arkansas, there is also a wide variety of flora and fauna to witness.
The scenic beauty in Arkansas is breathtaking, and you can witness the scenic beauty of Arkansas while kayaking in Arkansas.
2. What Is Kayaking in Arkansas?
While kayaking, the kayak used is a double-bladed paddle which the paddler uses, and the size of the kayak is smaller as compared to that of a canoe.
In Arkansas, there are more than 9,700 miles of rivers and streams. Hence, it is an extensive area to go out for any water sport.
Arkansas is mainly famous for its whitewater rivers and streams.
3. Best Time for Going Kayaking in Arkansas
Spring is said to be the best time for going kayaking in Arkansas as there are many wild places to witness in Arkansas where you can spot the natural beauty.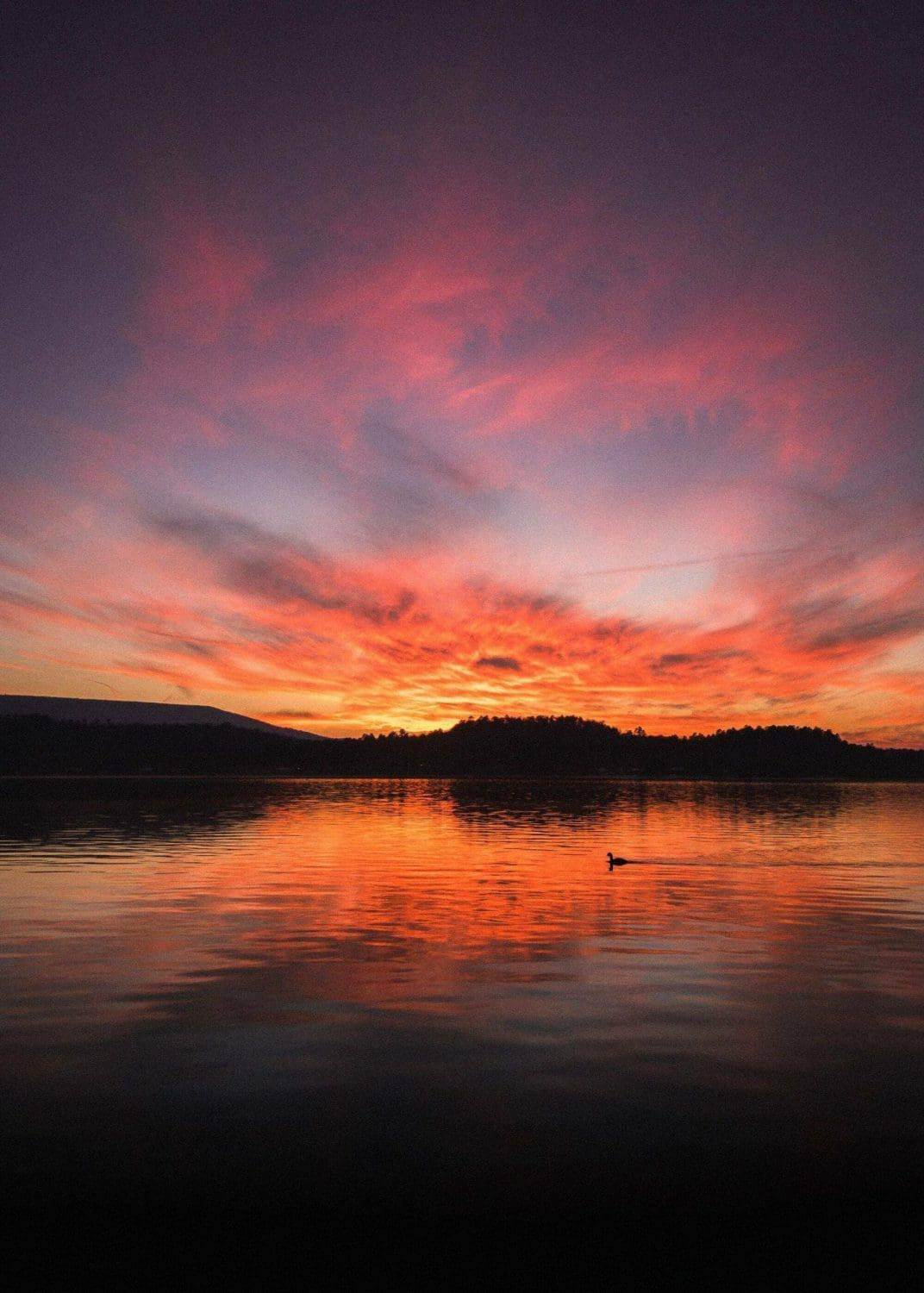 You can experience turquoise blue waters, which are crystal clear water, and you can even get to see the white water river and go kayaking in those.
4. Places to Go for Kayaking in Arkansas
4.1. Mulberry River
Mulberry River is 62 miles long, and the most traveled and preferred area is just a distance of 45 miles from this river.
It has crystal clear water, and the rapids seen here are suitable for beginners and experts in kayaking. The best time to go kayaking in Mulberry River is from mid-October to mid-June.
4.2. Buffalo National River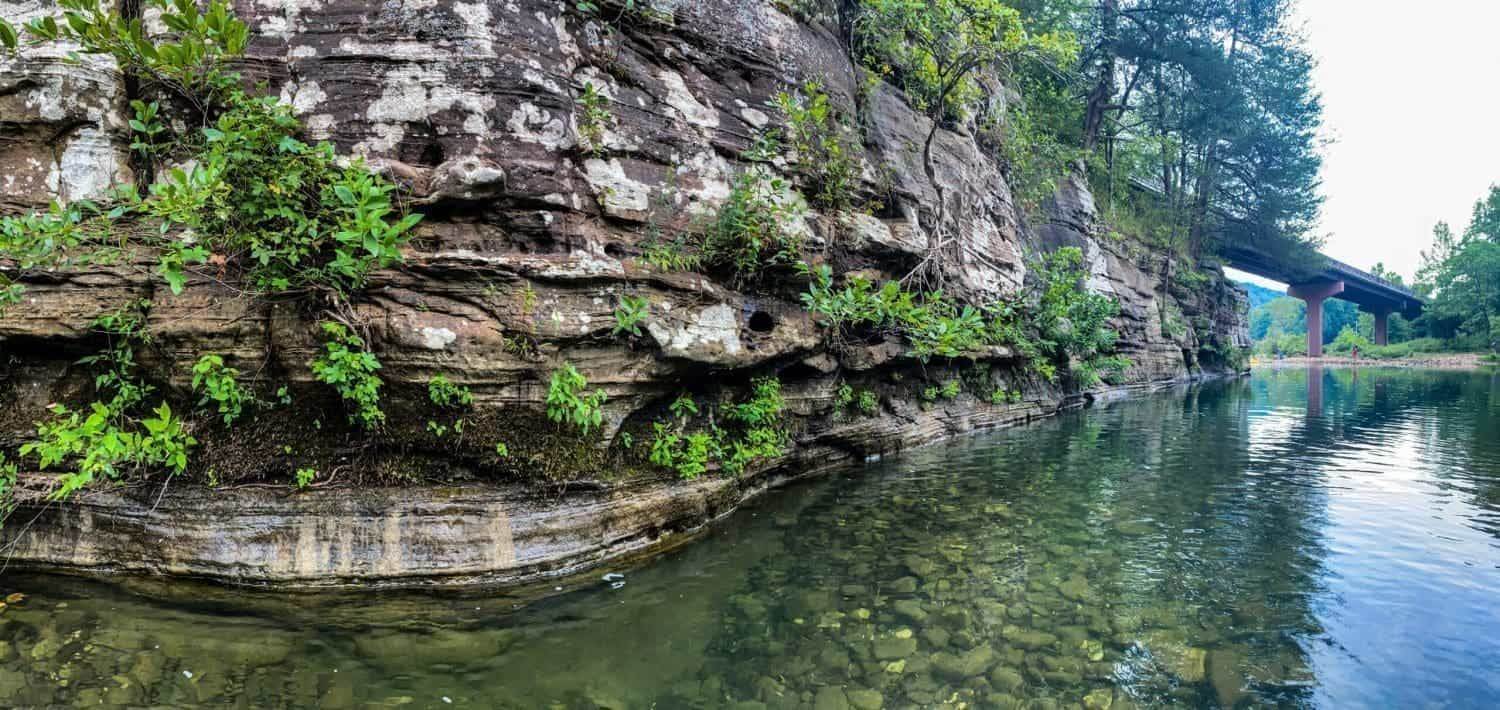 Buffalo National River is the first national river in the country and is 150 miles long; it originates from the Boston Mountains.
The river is mainly known for its white waters and is perfect for people who know a bit about kayaking.
4.3. The Spring River
The Spring River is around 57 miles long and joins the Black River later when it crosses Arkansas.
It's the best place for beginners in kayaking. Also, people can go kayaking here at all times of the year.
4.4. Cossatot River
Cossatot River is not for beginners; it is for the people who are already in the practice of kayaking.
After a certain distance in the river, it is only for experts as the rapids in its waters are high. It is also known as the most difficult whitewater stream in Arkansas.
4.5. Cadron Creek
The waters of Cadron Creek are very calm.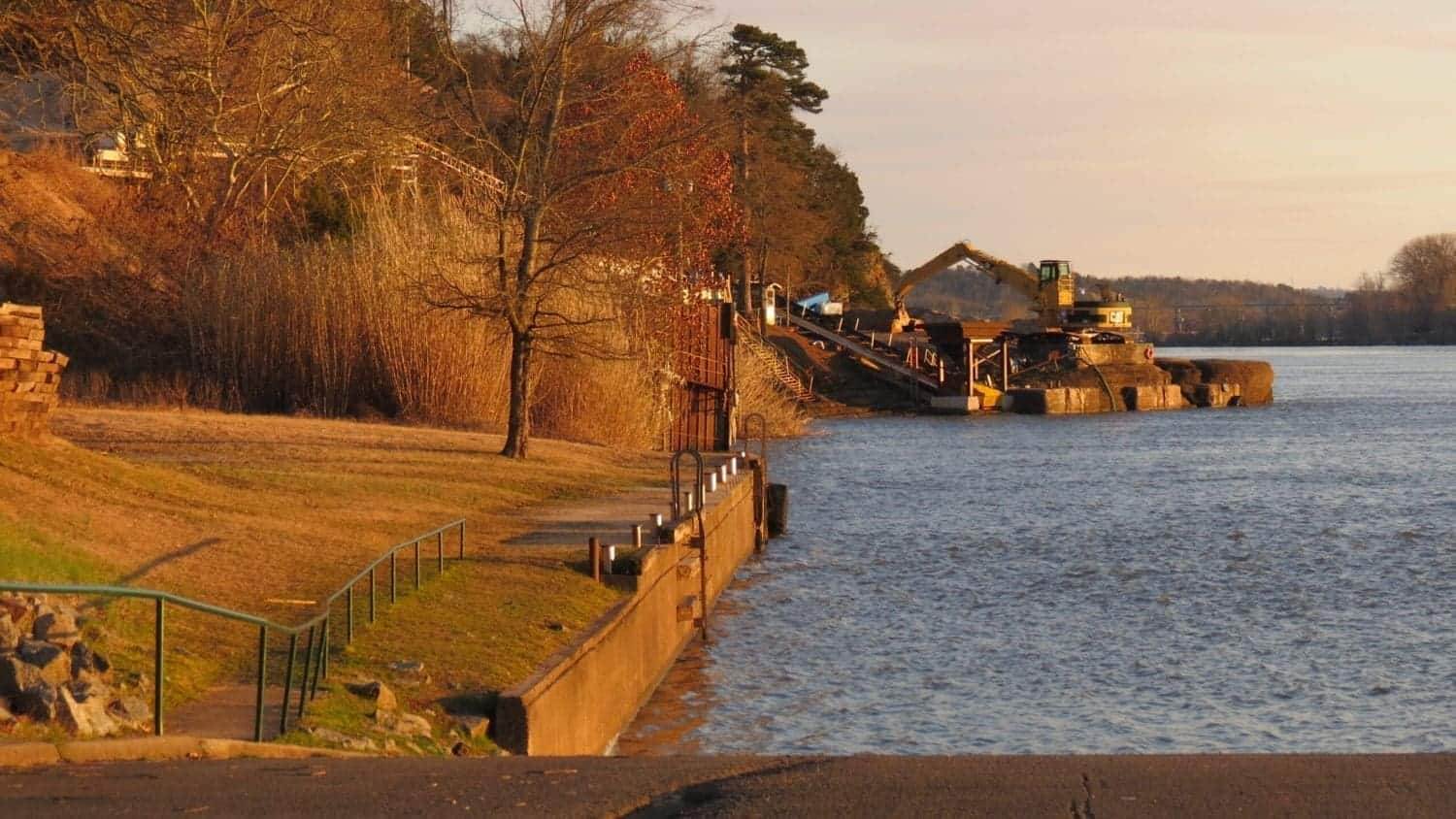 It is 38.5 miles long and is safe for beginners initially, but later, you need some experience in kayaking to cross it safely.
The scenic beauty of the place is mind-blowing, and you can spot wooded banks, caves, and pinnacles on its shoreline.
4.6. Illinois Bayou
Illinois Bayou is an 18-mile stream in Arkansas, which is safe for beginners, too, as the waters of this stream are very calm.
The scenic beauty around this river is also beautiful; it is covered with dense forest all around.
4.7. Kings River
Kings River is 90 miles long stream in Arkansas. After Arkansas, it merges into Table Rock Lake.
The stream has different stretches of different levels in it, which go through clear waters and tree line banks, which look very beautiful.
4.8. Big Piney Creek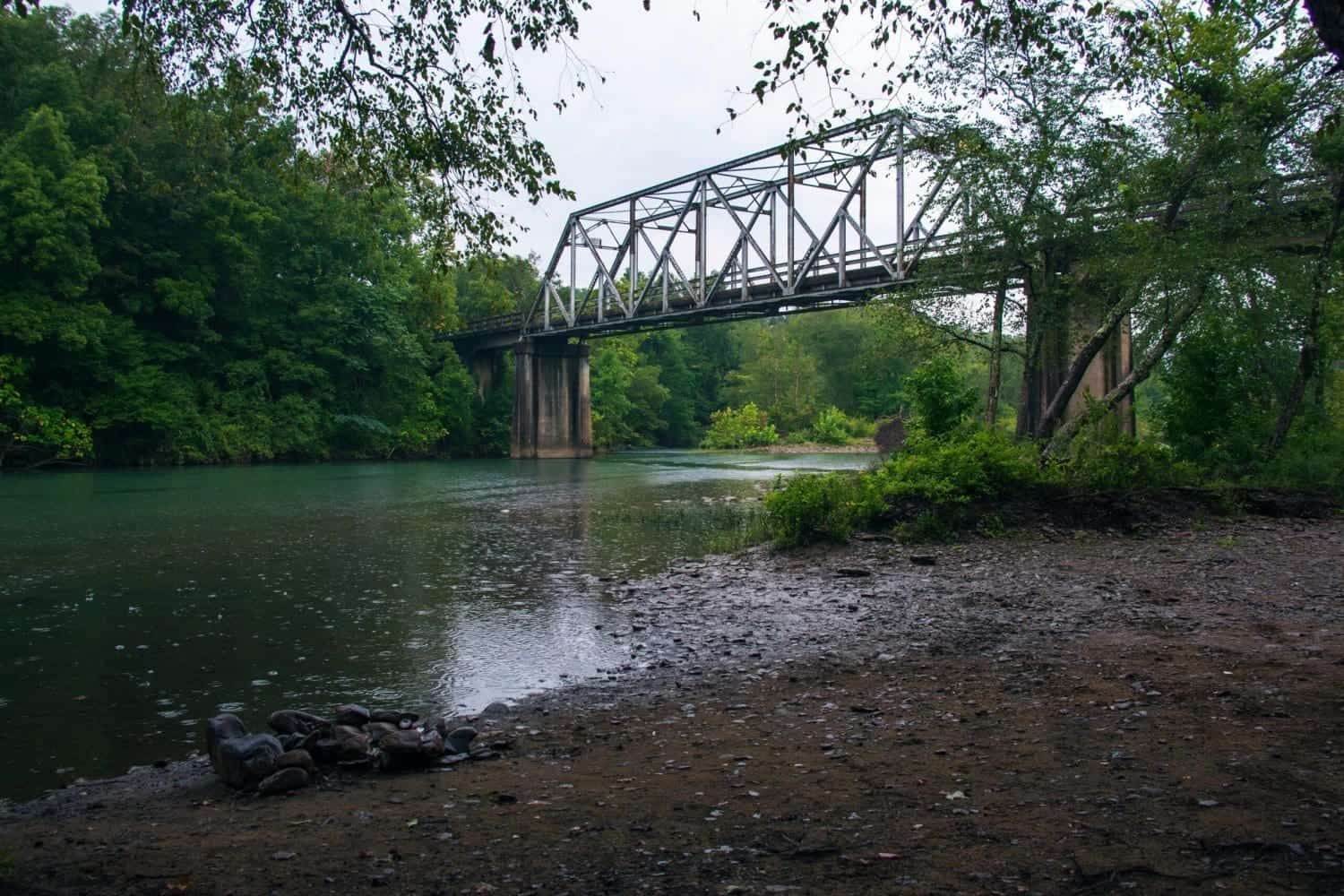 The waters of Big Piney Creek are emerald in color, and this makes this place very beautiful.
The stream is 67 miles long, and the river banks are covered with pine trees and hardwood trees. The stream has different levels for kayakers, from easy to difficult.
4.9. Boen Gulf Creek
Boen Gulf Creek is not at all for beginners in kayaking as the water flow is very rough in the stream, and the rapids are very high for beginners in the river.
It is basically for kayakers of level 5. If you go kayaking over here in Boen Gulf Creek, you can even witness the 25-foot-high waterfall.
4.10. Beech Creek
Beech Creek is for expert kayakers as there are many hazards in the water of Beech Creek, like rough rapids, undercuts, and strainers.
5. Some Other Places for Kayaking in Arkansas

Mississippi River
Beaver Lake
Table Rock Lake
Little Missouri River
Ouachita River
White River
Spring River
6. Types of Trips Available for Kayaking in Arkansas
Buffalo River Day Trips are available.
Multi-day trips are also available.
Closing Thoughts
So here you are, ready with all the information that is needed for going kayaking in Arkansas.
Now that you are all set with the list of places to be visited over there while you are traveling to Arkansas, you should plan to go kayaking soon. While kayaking, you can even enjoy the scenic beauty of the place and find calm in the chaos.
Have fun kayaking!