From enjoying the refreshing zing of the iced tea to mastering the irresistible richness of the Thai Panang Curry; join the Better Than Take-Out: Thai Panang Curry culinary class on 19th December 2023 from 6:00 pm to 8.00 pm at Quigley Fine Wines, San Diego. 
About the Thai Panang Curry Cooking Class
The Better Than Take-Out: Thai Panang Curry cooking class is a great start for those who want to savor the real essence of Thailand in San Deigo. In this flavourful hands-on class, you will get a golden opportunity to devour and learn how to make authentic Panang Curry.
Panang curry is not just a meal, but a sensory masterpiece, a fusion of aromatic spices and creamy indulgences that captures the heart of Southeast Asian culinary artistry.
Along with the professional chef, you will be exploring the secrets behind crafting this Thai culinary gem; which has a creamy embrace of coconuts, ginger, spices, and tomato-based sauce with tender pieces of chicken. Isn't it mouth-watering already? 
Following the chopping, slicing, simmering, seasoning, and plating, your instructor will later direct you to Thai cucumber salad, an appetizer garnished with chopped peanuts and cilantro.
Once you are done with your masterpieces, you can finally have your exotic Thai dishes with your new foodie classmates.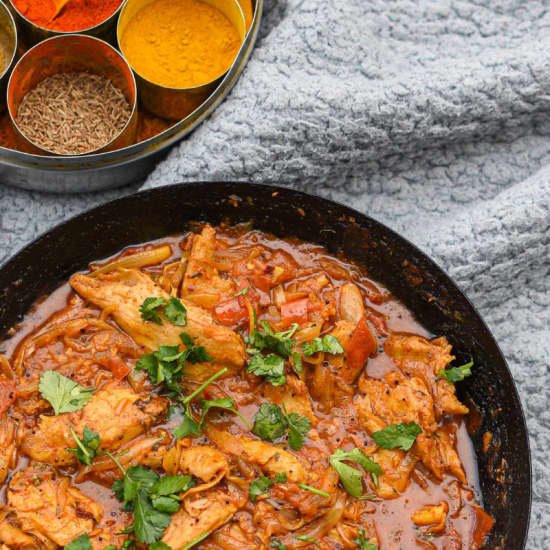 Additional Info
No level of expertise is required to take part in the Better Than Take-Out: Thai Panang Curry cooking workshop and the event will be under the care of expert chefs.
You must be over 21 years old to enroll in this Thai delights workshop; just grab your tickets on Fever, bring your ID proof, and meet and eat with your fellow foodies at Quigley Fine Wine, San Diego.
No need to bring any other stuff as fresh ingredients and other types of equipment will be provided in the class itself. Drinks can be purchased at the entrance of the venue. 
Tickets
To join the Thai Panang Curry chef's class, you are supposed to book the tickets for two, as the event accepts either a minimum of two or more. If you are planning on coming with a group, then ensure you make the reservation under one name.
It is a sizzling experience that promises to take your taste buds to the vibrant streets of Thailand, while you are sitting in San Deigo and this event will tantalize your senses and leave you with the skills to recreate Thai magic in your kitchen.
Now's the time! Secure your spot in the kitchen as the tickets are selling like hotcakes. Visit the Fever website to book your tickets right away, where a single ticket is priced at $69.00.
Details to be Remembered About San Diego's Thai Panang Curry Cooking Class
What: Better Than Take-Out: Thai Panang Curry Culinary Workshop.
When: 19th November 2023 / Choose the date from the ticket selector.
Where: Quigley Fine Wines, located at San Diego's 1551 Fourth Ave, CA.
Timing: 6:00 pm to 8:00 pm.
Tickets: Secure your seats for the workshop on Fever.