If you live in America or intend to visit, you'll want to see the casinos. Many gambling options exist in America, whether on reservations or in major cities like Las Vegas. Those who have visited Las Vegas can undoubtedly be amazed by the city's massive casinos and resorts. However, the United States (and the world's) largest casino is not located on the Las Vegas strip, and it's over a thousand miles distant. Nevada is home to the top ten largest casino in America.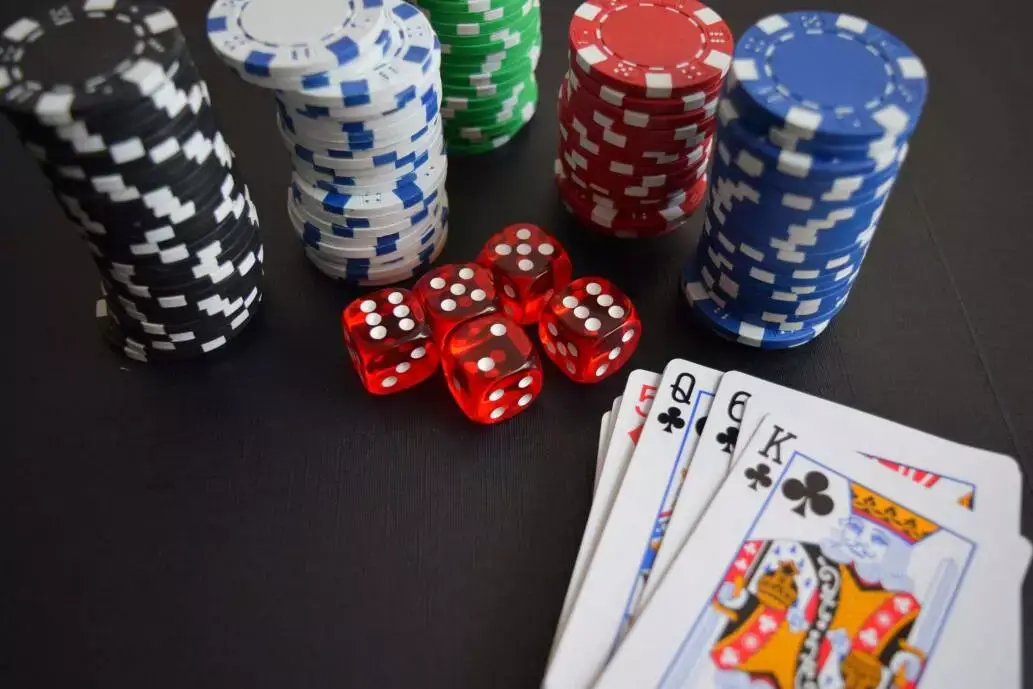 So, which is the largest casino in America? Which ones should you go to, and which ones should you make a point of seeing on your next trip to play?
"Casinos are always packed with people who want to have the chance to win big. There are two ways to play casino games, one is to gamble, and the other is to play for fun. Poker, craps, and roulette are just some of the casino's available games,"
Largest Casino in America
This article will cover a list of the top 16 largest casinos in America; they are: –
1. Win Star World Casino & Resort in Thackerville, Oklahoma
WinStar is the largest casino in America and, in fact, the biggest casino in the world. This casino is an unrivaled gaming space and a luxurious resort. WinStar world casino is an American tribal casino and resort located in Thackerville, Oklahoma City, and it covers about 600,000 square feet of gaming space. It opened in 2003 and has since set the record for being the world's largest casino.
WinStar is almost twice the size of the MGM Grand; WinStar is rightfully at the forefront of the largest casinos in the world.
WinStar World Casino and Resort gaming space is home to over 8,000 casino games and wild inferno slot machines. It also has over 100 table games, over 55 dedicated tables for poker games, 800 capacity bingo halls, and a non-smoking poker room.
The four gaming plazas, which are themed to match the atmospheres of New York, Paris, Beijing, and Rio de Janeiro, are a popular feature of the casino. A resort with approximately 1400 rooms and two 18-hole resorts, the WinStar Golf Academy, Cabanas, Shopping, nightclub, sports lounge, pool bar, spa, and a 3500-seater Global Event Center that showcases international shows are among the other attractions.
2. Mohegan Sun in Uncasville, Connecticut
The Mohegan Sun is one of the world's biggest casinos and the second-largest casino in America. The Mohegan Sun, managed by the Mohegan tribe and was established in 1996, houses two of the country's largest casinos under one roof. This casino is located in Uncasville, Conn, covering over 366,000 square feet.
The Mohegan Sun, also known as the 'Casino of the Earth' and the 'Casino of the Sky,' offers a genuine gambling experience with the best service.
The Mohegan sun is the home of two professional sports teams, Connecticut Sun of the WNBA and New England Black Wolves of the National Lacrosse League. This casino also features over 6,500 slot machines, 370 table games, 45 restaurants, bars, and lounges, plus a 130,000 square-foot shopping center inside this casino.
'The Sun,' as it is affectionately known, features a helipad that provides helicopter transportation to and from Manhattan. The Sun's ambiance, enormous casinos, and gaming space make it the largest casino in the world.
3. Foxwoods Resort Casino in Ledyard, Connecticut
Foxwoods Resort opened in 1992 and is owned and operated by the Mashantucket Tribal Nation. It is located in Mashantucket, Connecticut, and within this massive resort, there are six different casinos.
The largest casino in North America is Foxwoods Resort Casino and the third-biggest casino in the world, with a large landmass and massive gaming and non-gaming facilities. This Native American casino, located 140 miles northeast of New York City, has an enormous indoor space of 9 million square feet, with 344,000 square feet dedicated to gambling.
Foxwoods is the world's largest casino resort, with over 80 luxury boutiques. At Foxwoods Resort Casino, over 4,500 slot machines and 260 table games are available, and you can also try your luck at games such as Bingo, Keno, Slots, Poker, and more! There's also a shopping mall with some high-end boutiques. A spa, golf, and activities like bowling and zip-lining are also available.
One of Foxwoods' most notable features is its 114-table poker room, its third-largest casino poker room. The largest casino resort (bigger than WinStar's) and the fourth-largest outside of Las Vegas are Foxwoods Resort; its 2,266 hotel rooms rank fourth in the USA, after only Disney's Pop Century Resort, Opryland, and Harrah's Atlantic City.
In conclusion, if you're planning a trip to the United States, the Foxwoods Resort Casino is a must-visit! Foxwoods is famed for its nightlife and entertainment, so you'll love going there.
4. Thunder Valley Casino Resort in Lincoln, California
Thunder Valley Casino Resort was established in 2003 to replicate the ambiance of a Las Vegas casino. It is located in Lincoln, California, and has a gaming area of approximately 250,000 square feet of gaming space with 42 acres of parking! It is the 4th largest casino in America in terms of gaming space. Thunder Valley is also the most prominent Indian casino owned by the Auburn Indian Community.
Thunder valley casino resort has 3,500 games or slot machines and 125 table games. Common to the U.S.'s biggest casinos, it has Whitney Oaks Golf Club, an 18-hole golf course used yearly occasions and tournaments. For its guests and gamers, it was refurbished and enlarged in 2010 with a luxury hotel and spa.
However, we believe you'll have plenty to do in Thunder Valley. You may play bingo, high-limit gaming, and more at Thunder Valley. VIP services are also provided, including concierge services and special attention from casino hosts.
When you're not gaming, unwind with a massage, a facial, or a complete two-hour retreat at the resort's spa and fitness center. Thunder Valley is a terrific weekend trip because of its affordable hotel prices, or you may schedule your next corporate meeting here to impress your clients.
5. Seminole Hard Rock Hotel & Casino in Tampa, Florida
The Seminole Hard Rock Hotel & Casino is Florida's biggest casino and the fifth largest in America. It's in Tampa, Florida. The Seminole is named after the Seminole Tribe of Florida and is owned and operated by them.
It covers about 245,000 square feet, including 5,000 slot machines, 179 table games, and 46 poker gaming tables. Seminole is, without a doubt, the largest casino in America.
Music is the central subject of The Seminole Hard Rock Hotel & Casino, which opened in 2004, and is a theme at the Hard Rock. You'll be steeped in music culture as you walk into the site, with guitar-shaped structures and music-themed guest rooms. Music videos, including an astonishing waterfall, are constantly exhibited on the screens, while lyrics are plastered on the walls.
This casino caters to big players with a 13,000 square foot gaming area dedicated to $1,000 per pull slot machine. In Seminole casinos, smoking is permitted, and there is a 26,000 square foot smoke-free area with tables and high-limit slot machines.
6. San Manuel Indian Bingo and Casino in Highland, California
San Manuel Indian Bingo and Casino isn't like the other casinos on our list of the largest casino in America. It was built in 1986 and is located in Highland, California. It is the 6th largest casino in America, with 222,000 square feet. San Manuel is also the country's second-largest Indian-owned casino.
More than 4900 casino games or slot machines and more than 100 table games. San Manuel is appropriately recognized as one of the world's largest casinos.
San Manuel Indian Bingo and Casino has the world's largest selection of slot machines, and its casinos include nearly 600 different slot machines. It has a Lotus 8 Palace with Asian-themed table games and slots, including baccarat and Pai Gow.
San Manuel Casino does not feature a resort or hotel, unlike the other prominent casinos in its league. But don't worry. There are a variety of inexpensive chain hotels in the area, ranging from Days Inns to more luxury hotels.
7. Riverwind Casino in Norman, Oklahoma
If you're planning a trip to the U.S., don't forget to visit the Riverwind Casino. Riverwind Casino is the seventh-largest casino in America, located in Norman, Oklahoma. It was constructed in 2006 and is currently owned and operated by the Chickasaw Nation of Oklahoma.
The prominent University of Oklahoma was only five miles distant from this casino. Riverwind has 2,700 slot machines and 30 table games, including favorites like Three Card Poker, Baccarat, Card-Based Roulette, Mississippi Stud, and 17 poker tables. It covers 219,000 square feet of gaming space.
Riverwind Casino is one of the world's largest casinos, thanks to its enormous gaming space and excellent service. Unlike the larger casinos, Riverwind only has 100 rooms for guests to stay in. It does, however, have a sizable off-track betting operation that is easily accessible and open five days a week.
8. Choctaw Casino Resort in Durant, Oklahoma
The Choctaw Casino Resort is ranked as the world's eighth-biggest casino. It is the largest casino in America, with around 218,000 square feet of gaming space. The Choctaw Casino, which opened in 2006, features 4,300 gaming/slot machines.
The exact number of table games is unknown, although traditional games such as poker, off-track betting, craps, roulette, baccarat, and blackjack are all available. Free Bet Blackjack is a popular game among visitors to this USA casino, so give it a try.
Durant, Oklahoma, is home to this casino and resort complex. A world-class movie theatre and a lively 20-lane bowling alley are additional attractions. Choctaw Casino also has a separate 26-table poker room that hosts the yearly World Poker Tour.
Choctaw Casino and resort attract over 300,000 visitors each year, with over 70% coming from Texas because it is only a 90-minute drive away. Choctaw is generally acknowledged as one of the largest casinos in the Texas-Oklahoma region.
9. MGM Grand, Las Vegas, Nevada, USA (170,000 square feet)
If you're considering a trip to America's casinos, MGM Grand Hotel & Casino is the largest casino in America and is well-known. The Grand Casino, located on the Strip, possesses one of the city's most significant gaming floors at 171,500 square feet, built in 1993.
There are 150 gaming tables and 2,500 slot machines, a non-smoking poker area, plenty of convention and exposition space, and high-roller private lounges. You'll find a secret sanctuary nestled within the clouds at Skylofts, a luxury hotel at the top of this.
There are 6,852 rooms available to register. Guests may enjoy a bath that fizzes with tiny champagne-like massage bubbles, T.V.s in the mirrors, VIP villas, 15 restaurants, two theatres, an arena, a pool complex, a spa, a nightclub, and 25 luxury retail shops!
MGM Grand Hotel & Casino is home to some of the biggest names in music, comedy, magic, and other forms of entertainment.
10. Encore Boston Harbor, Everett, Massachusetts
Encore Boston Harbor (formerly Wynn Everett and Wynn Boston Harbor) opened in 2019. With over 210,000 square feet of casino floor space, it is one of its largest casinos. Two stories make up the Encore, and the main level has a 40-foot ceiling with glass chandeliers that rise forty feet into the air. Table games and high-limit rooms are available on the second level.
The Wynn Resorts property includes a five-star hotel with over 600 rooms, 2700 slot machines, 185 table games, and 74 poker tables. Wynn Rewards members can stay at the hotel and resort for discounted rates and expect the best deals, but everyone will appreciate the five-star accommodation.
The 33-acre property is full of art, including a $20 million statue of Popeye the Sailor and 13 restaurants, and a row of luxury retail shops. Encore Boston Harbor Resort has it all, from soothing spa services to nail-biting blackjack games.
11. Soaring Eagle Casino & Resort, Mt. Pleasant, Michigan
Soaring Eagle Casino & Resort opened in 1998 and presently has over 210.000 square feet of gaming space. Although it is not the largest casino in America, it is among the top ten. There are 4400 slot machines and 70 gaming tables, and famous casino games like roulette, blackjack, three card poker, craps, and Let It Ride Poker. Keno, bingo games, and a poker room are available 24 hours a day, seven days a week.
The Soaring Eagle Casino & Resort had an approximately $27 million renovation in 2018, including a new sports bar and nightclub and noneew high-limit and VIP gambling rooms. The Saginaw Chippewa Tribal Nation, which runs the casino, has also opted to incorporate regular live events. Every day, there will be live entertainment.
The resort boasts an outdoor theatre that accommodates more than 11,000 people and converted its previous bingo hall into a concert space.
Those who do not wish to pay for a resort hotel can remain for $20 per night at the R.V. park.
12. Caesars Palace, Paradise, Nevada, Las Vegas
Caesars Palace is one of Las Vegas's most recognizable and well-known hotels and casinos, debuting over five decades ago. Its lavish rooms and 166,000 square feet of casino floor space have defined excess on The Strip, making it easily accessible whether in its beautifully furnished rooms and suites or elsewhere.
The vast spa has Roman baths, and magnificent mosaics and ancient architecture surround the pools. Its structures and interiors are designed in the manner of Ancient Rome, which other Vegas venues have imitated since its beginning.
It features elegant guestrooms, a long list of exciting restaurants and cafes, the 50,000-square-foot Qua Baths & Spa, and the famed Forum Shops with its specialized shops, all located in the middle of The Strip.
Caesars palace is undoubtedly the place to try your luck, with action-packed poker games, gaming tables, and a reputation for having more million-dollar slots jackpots.
13. Tulalip Resort Casino, Tulalip, Washington
Tulalip Casino and Resort is the most expensive and largest casino in America. You'll spend a few thousand bucks on your hotel room, and then you'll be able to budget for the casino floor. This will not be an inexpensive trip, regardless of how you look. Make a holiday out of your trip to Tulalip.
But don't worry, Tulalip gambling is well worth the trip. You'll enjoy all games like Blackjack, Poker, casino gambling, and Roulette. Random contests such as Cash Blast and Free Buffet incentives are also popular among visitors to this USA casino.
Take a day to explore Washington's scenery while you're in Tulalip.
You'll be right on the Shore, which means you'll have easy access to fishing, fantastic seafood, shopping, and other activities. Alternatively, take a day trip to Seattle (less than an hour away) and immerse yourself in the city's renowned arts scene.
14. Wynn Las Vegas, Las Vegas
Wynn Las Vegas is a famous casino location on The Strip and a top hotel in Las Vegas. The Wynn's casino, which cost $2.7 billion to build in 2005, was the costliest hotel casino.
The Wynn resort casino spans 217 acres. It includes a 111,000-square-foot casino floor space, approximately 75,000 square feet of retail space, a unique onsite 18-hole championship golf course, state-of-the-art leisure amenities, and more.
Wynn and Encore Resort are both magnificent options for Vegas accommodation and gaming, with cascading waterfalls, exotic flowers, indoor greenhouse gardens, and incredible views of downtown Vegas from the rooms and suites.
Wynn's casino galleries are bright and cheerful, with high ceilings filled with skylights and gaming options. These include a sportsbook, bingo hall, poolside slots, other games, two massive table games and slots floors, and a table poker room for tournaments and cash games.
15. Borgata Hotel Casino & Spa, Atlantic City, New Jersey
The Borgata Casino, Hotel & Spa is the most lavish and is the largest casino in America. The accommodation is reasonably priced so that you can stay for a few nights without debt.
Outside of Las Vegas, Atlantic City is the most well-known city in the United States for gambling. However, the Borgata Casino and Hotel in Atlantic City's pride and one of the country's largest gaming establishments. And the gambling is unmatched — resort patrons adore the high-stakes tournaments held in conjunction with the World Poker Tour.
It has recently worked to regulate sports betting, possibly opening the way for a nationwide sports betting movement. It appeals to casual and high roller players, with over 3,000 slot machines.
There are five indoor and outdoor pools, a two-story spa, and plenty of shopping to keep you occupied when you're not gaming.
16. Seminole Hard Rock Hotel and Casino in Hollywood, Florida
Seminole Hard Rock Hotel & Casino Hollywood is another largest casino in America, with 120,000 square feet of conference space for associations, huge corporate groups, and social events.
The Seminole Tribe of Florida owns the casino. It wants to open a $1.5 billion expansion in October 2019, including a 36-story "guitar hotel," which it claims is a world first.
The luxurious and classy setting, which includes vaulted ceilings, chandeliered ballrooms, and marbled atriums, is suitable for business and social events. The versatile conference space can accommodate groups of up to 5,000 people and smaller, more intimate meetings of up to 15 individuals, and everything in between.
It has 1,271 elegant guest rooms and suites, 20 different restaurants and lounges, including Hard Rock Café Hollywood and Council Oak Steak & Seafood Restaurant, pools and a lagoon, a world-class spa, and 15,000 square feet of gaming space!
It's all about winning big in these vast casinos. Every year, tens of thousands of players win hundreds of billions of dollars, and the industry makes more than $40 billion. The internet is used to its full potential by modern casinos. We now have online casinos, responsive, accessible, and simple to explore. 
Although the majority of these casinos accept dollars, the most incredible online casinos are those that accept Bitcoin. These online casinos make it simple to play and win with Bitcoins and other cryptocurrencies.
These casinos are not to be missed if you live in the United States or are planning a trip there.
Hopefully, you've gained a better understanding of which is the largest casino in America? So, get together with your friends or family and tour the country's top casinos or choose your favorite and spend the weekend there. Enjoy your time off!
So that's all we need to keep you up to date. Please leave a comment below if you have any queries concerning this topic.
If you liked this article, here is something more.
Suggested reading:
Best Asian Restaurants in NYC.
Verified Content by Experts
USA Tales has content written by niche experts, travelers, students, and those with real-life experience. Our content is also periodically reviewed by subject matter experts to ensure content accuracy and relevancy. Have a question? Email us at team@usatales.com