Located in Oklahoma, United States, Wichita is known for its prairies and mountains. Wichita mountain camping is the correct answer for all nature and adventure enthusiasts.
Mountains have a mysterious charm that is timeless and profound. Wichita mountains camping, Wichita mountains wildlife refuge, the ancient granite mountains, wildlife conservation, wildlife service, and other attractions beckon travelers and tourists to visit this beautiful place located in Southwestern Oklahoma. A trip to Oklahoma is incomplete without a visit to the Wichita mountains. 
Camping in the Wichita Mountains offers a one-of-a-kind background of breathtaking mountains and greenery. This area has a tonne to offer hikers and photographers alike. Elk, deer, prairie dogs, Texas longhorn cattle, and buffalo are just a few of the spectacular animals that call this region of the country home. Mount Scott's summit offers breathtaking views of the surrounding vegetation, lakes, and grazing buffalo. There are many fantastic places to stay if you'll be camping with the family or venturing out into the bush alone.
Wichita Mountains a Place of Interest for Nature Lovers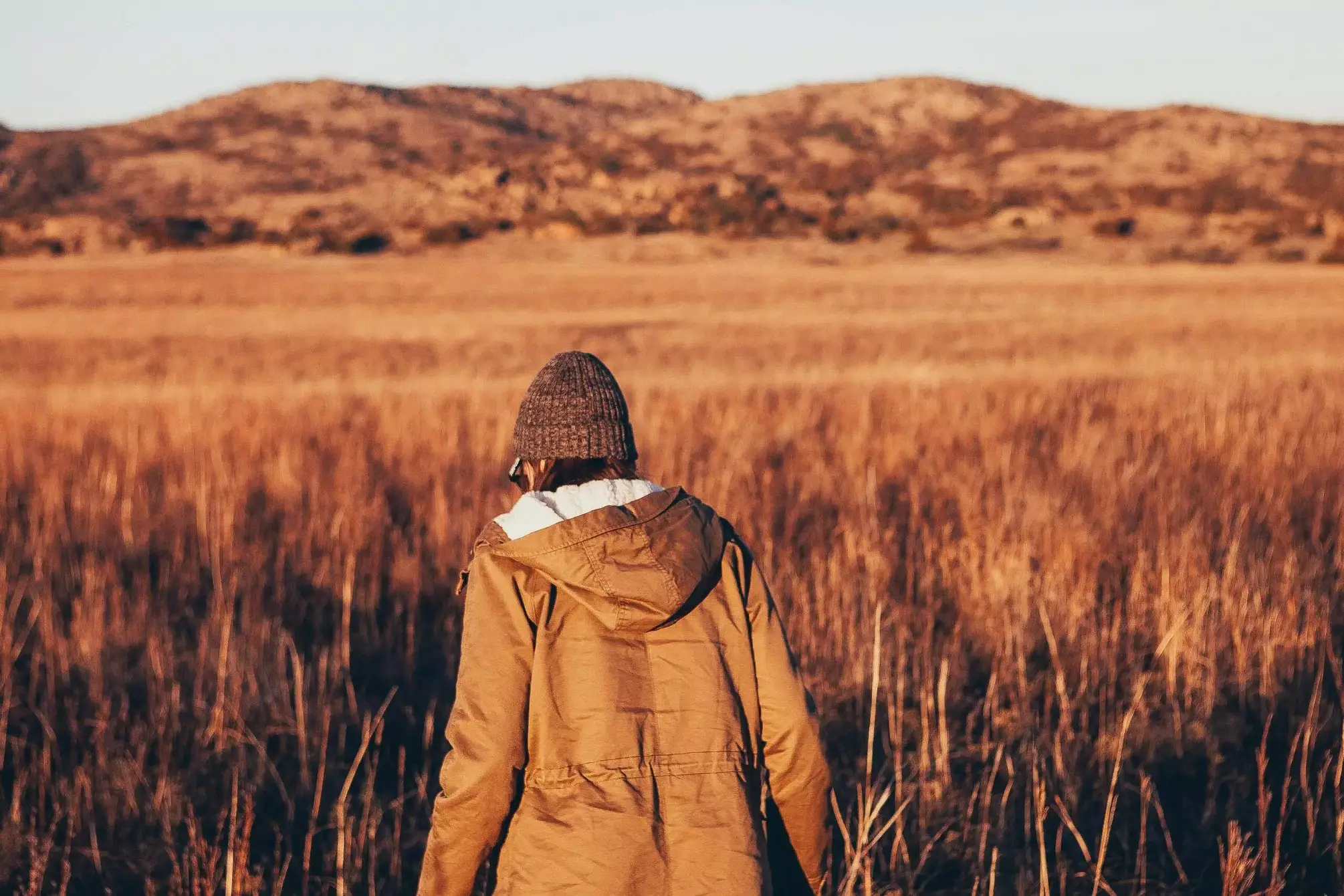 Traveling to the Wichita mountains is not only to experience the scenic splendor; it is known for its camping, trekking, hiking, photography, wildlife photography, and wildlife. The terrain is challenging, making it more exciting for those who love outdoor activities, excitement, and adventure.
I am not sure how many people know Oklahoma has such fascinating mountains waiting to be discovered by travelers and tourists. This is a place for people who like a good combination of thrills and sightseeing while planning their travel itineraries.
Spending some time in the Wichita mountains camping is also an excellent way to experience the raw splendor of nature. The mountains, the greenery during spring, the opaque water bodies, and the wildlife make this mountain region the perfect place to take a weekend break or even a more extended vacation.
1. How To Get to Wichita Mountains?
Wichita mountains are easily accessible, and there are six mountains there that can be visited. The route to the top of the mountains is breathtaking, and you can stop to take pictures. It is a three-hour drive from Dallas and a one-and-half-hour drive from Oklahoma. The other modes of transport work well when accessing this place.
Both domestic and international travelers can reach it because of the excellent flights and flight connections which makes visiting Wichita comfortable and convenient for people from all parts of the globe.
Be it the Medicine Park, Mountain Scott, Holy City, Ancient Granite Mountains, Elk Mountain, Prairie Dog Town, Doris Campground, Wichita Mountains Wildlife Refuge, Mount Scott, the Sill Area, and Environmental Education Center; there is a lot to explore here. If you live in and around Oklahoma, this place is a good escape. As Thomas Gray put it, 'far, far away from the madding crowd' is what Wichita mountains camping does to the people visiting there.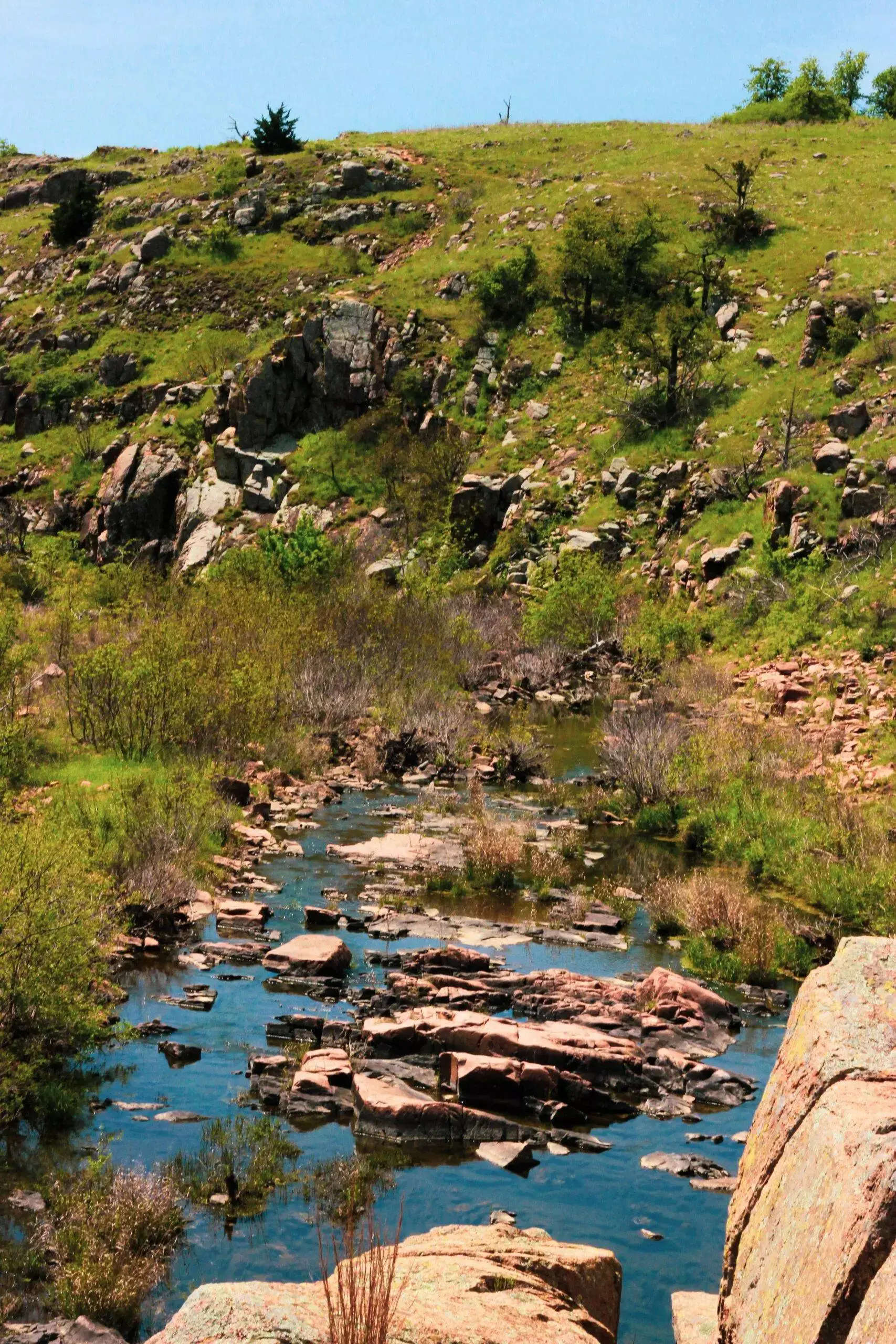 The place is slowly becoming a sought-after destination for visitors looking for a break. A weekend off from the hectic city life to this place is a good idea if you want to soak in nature's abundance and charm, quietness, and solitude.
Let us look at some exhilarating and adventurous activities that can be included in your travel schedule if you are in Oklahoma and planning to visit Southwest Oklahoma. We can begin with Wichita Mountains Wildlife Refuge, an incredible weekend getaway place. The lakes, wildlife, red granite mountains, the sill area, and the carpet of wildflowers are breathtaking and will leave you in awe.
2. Wichita Mountains Wildlife Refuge
The wildlife refuge is always open to the public, but if you want to drown in the beautiful landscape, colors of the flowers, mixed-grass prairie, and chirping of the birds, the spring season and summer seasons would be the perfect time to plan your trip. The Wichita mountains loom large as you enter the place and Wichita mountains camping is quite a popular outdoor activity here.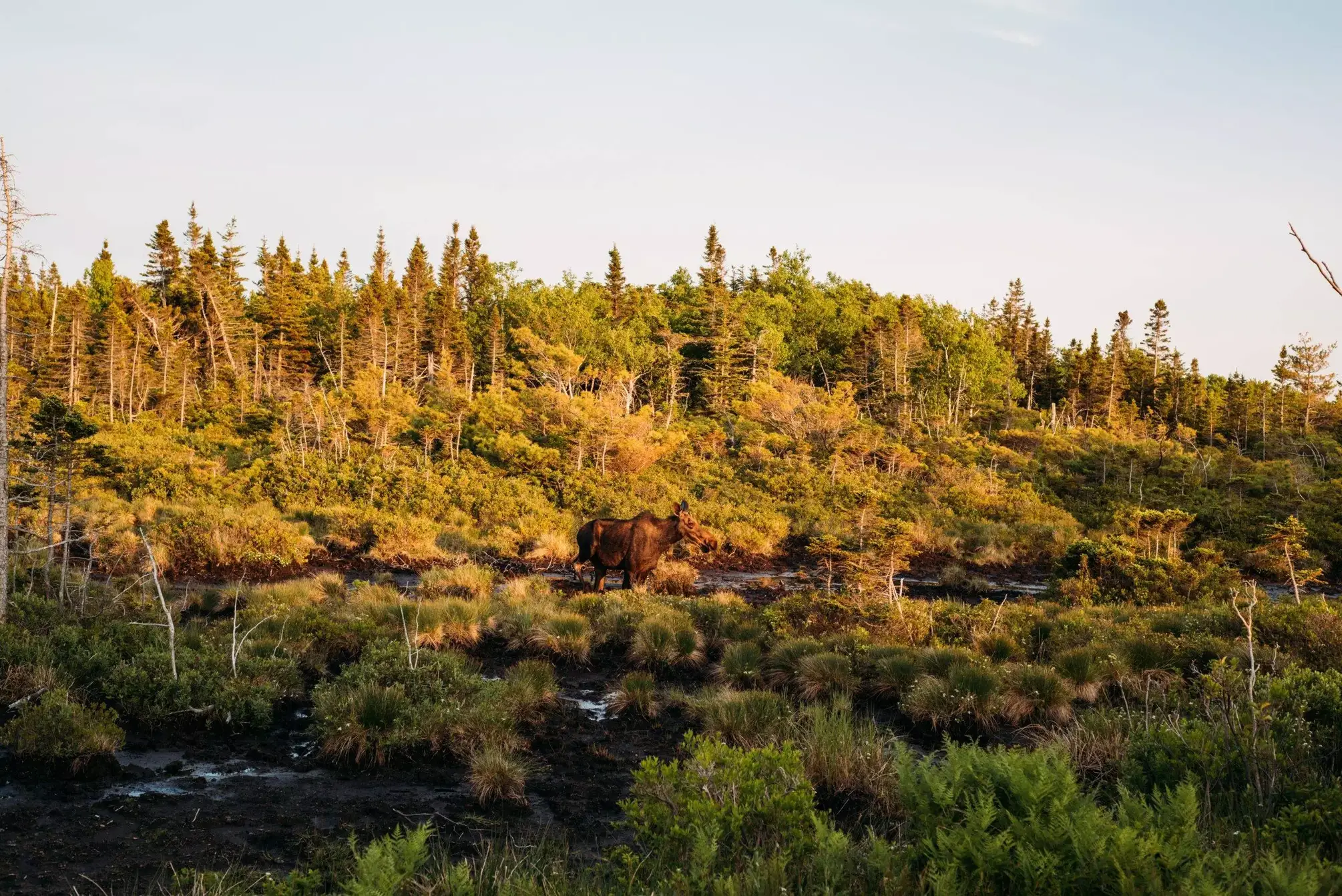 Campers and hikers will enjoy visiting these Wichita mountain camping grounds. The area offers quality opportunities for American people, travelers, and tourists from all over. The campsites here give different options to the campers; they can either spend a couple of days and indulge in a lot of outdoor activities or start their camping late afternoon till the next day.
What is commendable when you visit here is the wildlife service that makes Wichita mountains camping a memorable experience. The US fish and wildlife service that manages this lasting refuge is helpful to all those who enjoy fishing and want to enhance fish-related knowledge.
3. Wichita Mountains Camping
Doris Campground is one of the most popular sites in Wichita mountains camping, and it boasts 47 tent sites, 20 walk-in sites, and 23 RV sites with electric hookups. It is next to Quanah Parker Lake, and they have the facility of single-unit camping and other options. The sites in this campground are well-maintained, and they give you reasonable access to the trails, wildlife, and nature.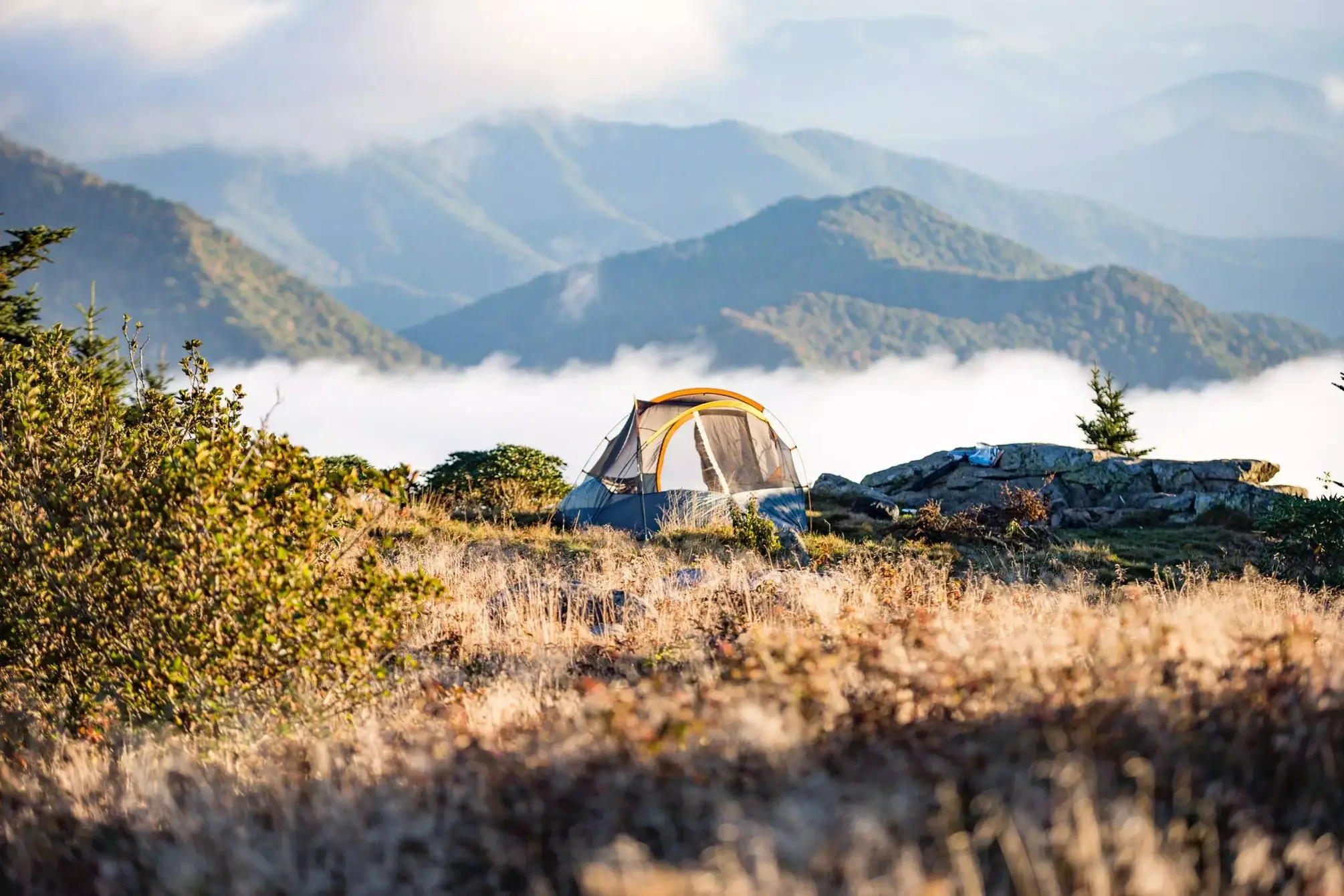 The units here are well equipped, and they all come with fire rings, grills, and picnic tables. Every unit has a fire ring, a picnic table, and a grated grill to give adventurers the continuing benefit of a spectacular adventure amid the trails, fishing, birdwatching, and roaming herds.
Those who want to experience the rawness of staying in the wilderness have semi-primitive tents that come without electricity. Being near Quanah parker lake, a hike to the Quanah parker dam is necessary. 
7  Camping Spots in Wichita Mountains 
Who does not love to leave everything behind for a while and go for an outing? Camp Doris is one of the longest-running campsites in the Wichita Mountains and is available all year. This campsite is perfect for you if you are someone who has very little tolerance for missing comfort and excesses. A shop, ADA access, cabins, tents, power, and phone service are just a few of the wonderful features of this contemporary campground.
It is suitable for tourists of all types and ages. All sorts of tourists may stay at Camp Doris because of the conveniences and camping possibilities. Every campground has a table, a fire ring, and a cooking grill. However, at peak hours, it might become crowded. We will read more about it later.
Lake Lawtonka East Campground
It is a great way to distract yourself for a bit and divert your mind from all types of stress. Indulging yourself in fun activities is one to do it. The Lake Lawtonka East Campground is the perfect location for those willing to participate in water adventure. The lake has a coastline that is connected to several streams that originate in the Wichita Mountains. Swimming, various boating activities, and water sports are all safe here. An attractive spot to explore nearby is Medicine Park.
The campground is appropriate for casual campers since it includes hot showers, water, and electrical hookups.
It's the perfect location for a fantastic weekend.
The Great Plains is another well-maintained campsite staffed by courteous and helpful employees that offers camping in the Wichita Mountains that is suitable for families. It is the perfect place to take your RV because it has sewage and electricity hookups. This place stays you connected to nature and also provides home-like comfort. All the essentials are properly taken care of so that you don't have a second to worry about.
You may explore the harder terrain through rock climbing and hiking paths with different degrees of difficulty.
Medicine Creek RV Military – Fort Sill
Medicine Creek is not really your typical camping spot in the Wichita Mountains. Despite being a military post, guests from outside the military can stay here with a pass. The campsites are well-known for providing all required facilities while remaining peaceful.
The region is teeming with animals. You may come across some elk, bison, longhorns, or deer on a quick stroll around the area.
The Wichita Mountains' Robinson's Landing is a secret haven for campers. This campground has power, a bathroom with a dump, hot water, and a shop, despite being off the usual path.
It's well situated for calm water exploration because it's directly adjacent to the lake. Because of how peaceful the lake is most of the time, renting a kayak is highly recommended.
Lake Elmer Thomas Recreation Area
The Lake Elmer Thomas location includes all the conveniences you may need. The neighborhood park offers free entry and offers opportunities for archery, walking, riding, golfing, and water sports. The area is surrounded by 6 playgrounds close by, making this region ideal for families with small children.
Due to the variety of lodging alternatives and picturesque surroundings, it is also a well-liked location for weddings.
The lake is easily accessible from Collier Landing, which is open all year. You can simply decide on a Friday night and launch your boat the next rafting or fishing. Despite being basic, the campground includes a few essential amenities, such as a charcoal barbecue and electrical access.
This tranquil spot in the Wichita Mountains has plenty of sitting and picnic tables. A break with friends would be perfect there.
4. Activities To Do at the Wichita Mountains Campground
The freshwater lakes, bird watching, blackjack oaks, fishing, hiking opportunities, rock climbing, campsite, and wildlife like bison that is seen roaming freely give quality opportunities to people to pursue their adventure and outdoor interests. Camping at the Wichita mountains camping site is the best way to experience how it is to live in tandem with nature and wildlife.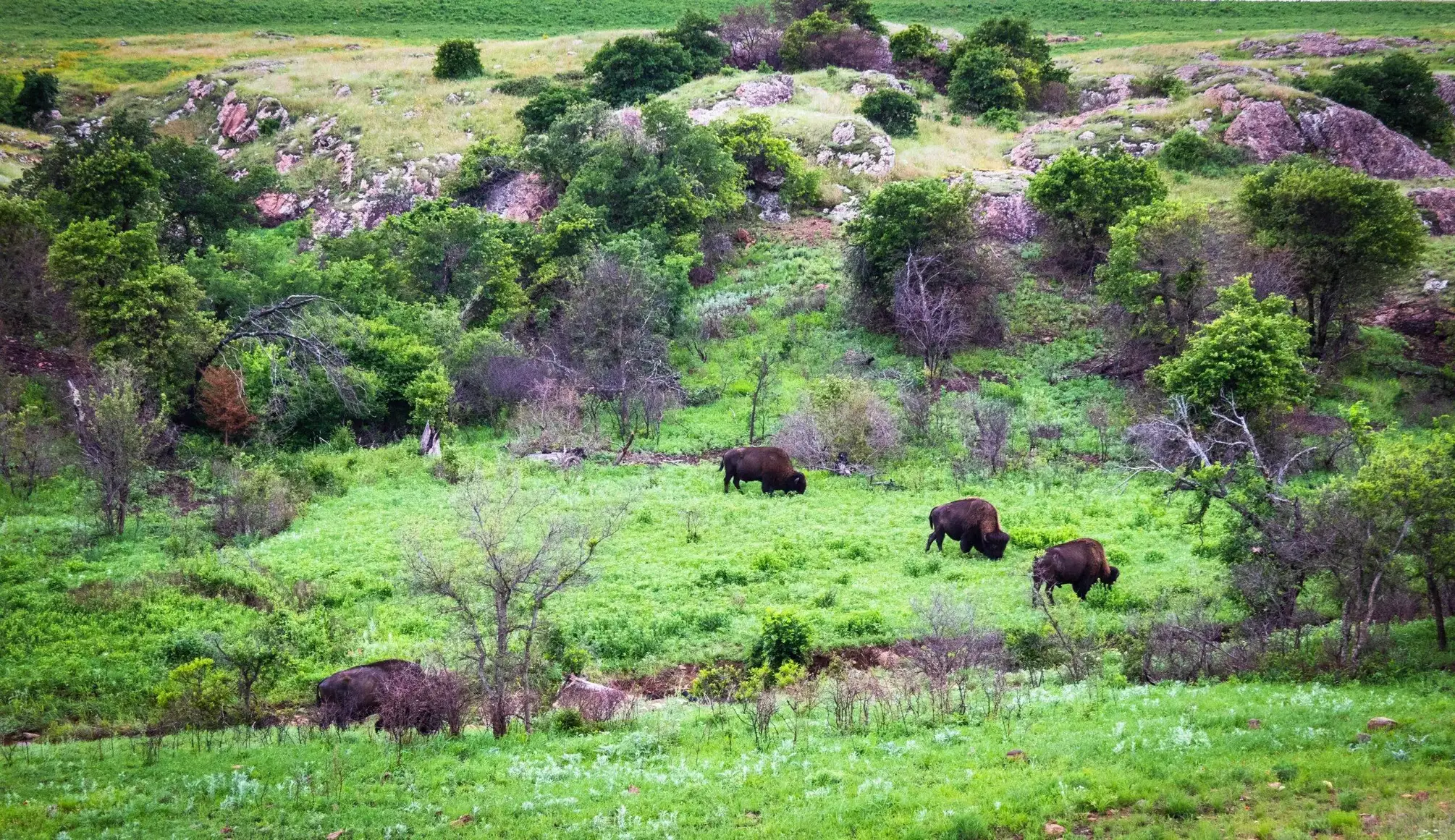 4.1. The Doris Campground
This place makes all your dreams manifest in adventure activities while you stay there. Quanah parker lake adds to the picturesqueness of the place, and Parker Lake is the perfect place to indulge in activities like kayaking, canoeing, fishing, and boating. The sunrises and sunsets at this lake are exquisite. They will make you marvel at nature's beautiful gifts to humanity.
Camping is made pleasant because of all the facilities available at the campground. The mixed-grass prairie land, wildlife-dependent recreation, freshwater lakes, wild turkeys roaming freely, bird watching, and associated activities can always be enjoyed as the camping sites are open year-round. The Doris campground is clean and well maintained, and it has the best access to the site and the park.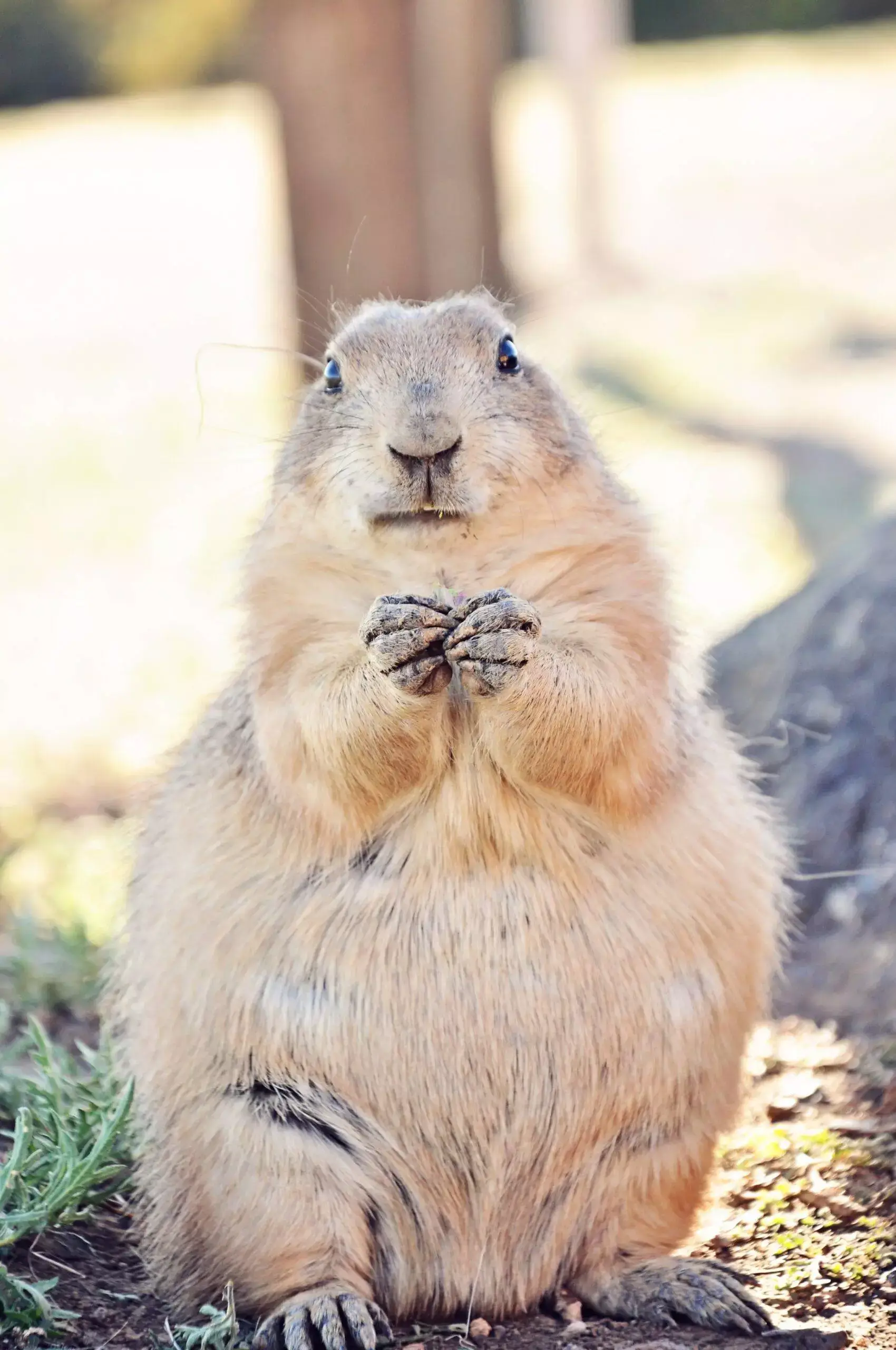 The open spaces, stillness, and silence of the surroundings and the national wildlife refuge make this place in Southwest Oklahoma a haven for American people and other travelers. It offers quality opportunities and a lasting refuge to all those who share a symbiotic relationship with nature.
Wichita mountain camping is the best way to enjoy nature as there are a lot of trees and the area also has a lot of deer, bison, wild turkeys, etc. You might come across it around the site.
4.2. How to Rent an RV at the Wichita Mountains Camping Site?
At the outset, decide what you are looking for when you embark on this camping trip. There are different RVs available; choose the one that suits your budget and your requirements. Check the campsite availability first and then finalize your trip, whether you want to travel alone or with a group.
You might want to book an RV with a kitchenette and a bathroom to make your stay comfortable. The Internet option is available for those who want to stay connected with the rest of the world. You can use the rented RV to see the other attractions in the vicinity. There is a gift shop, and other amenities are also available. There is also a dump station, flush toilets, and a parking lot in these sites that make your stay comfortable.
The camping, the dump station, and the wildlife-dependent recreation at the Doris campground make Wichita mountains camping an experience to remember and share with friends and family. Check out the parking lot rates if you intend to stay there longer.
4.3. Wildlife Refuge and Visitor Center 
The Wichita mountains loom large, and you will marvel at the roaming herds at the Wichita mountains wildlife refuge. The free-roaming American bison, longhorn cattle, bison, deer, elk, wild turkeys, Texas longhorn cattle, Prairie dogs, rocky mountain elk, and other habitats can be seen here as a treat to wildlife lovers and wildlife photography enthusiasts. They take you into the lap of nature and its beauty, letting you take refuge in the campground and the available facilities.
The Visitor Center staff at the Wichita mountains wildlife refuge are helpful. They will guide you if you have any queries regarding the campsites, habitats, national wildlife refuge, freshwater lakes, Wichita mountains camping programs, and the park.
4.4. Trails at the Wichita Mountains Wildlife Refuge
Apart from the camping facilities at the Doris campground, there are trails where the natural beauty of these mountains is palpable to the visitors. The Elk Mountain trail is quite popular and is open to the public. It gives good views of the mountains and the surrounding areas which belong to the wildlife refuge.
There are more trails in the area. These trails are the best for all those who enjoy hiking, and they take you to another hiking dimension. Have fun finding your way using maps and enjoying the beautiful scenery. The Rocky Mountains, the lakes, and the stretches of open areas make this site worth visiting.
Other than the Elk Mountain trail, some popular ones are Narrows Trail, Bison Trail, Little Baldy Trail, and others. These are located in the Wichita mountains wildlife refuge and are managed by the US Fish and Wildlife Service. Enjoy the trails, climbing the rocks, and the boulders at the refuge. Get to see the different types of terrain as you take the trail.
4.4.1. Things To Do at the Wichita Mountains Wildlife Refuge and Wichita Mountains Camping
Activities galore can be done while visiting these mountains in the refuge, and you can decide on them depending on your likes and interests. The Doris campground is a playground for wild animals like bison, deer, elk, rocky mountain elk, and prairie dogs, and this attracts a lot of wildlife enthusiasts to camp at the Doris campground.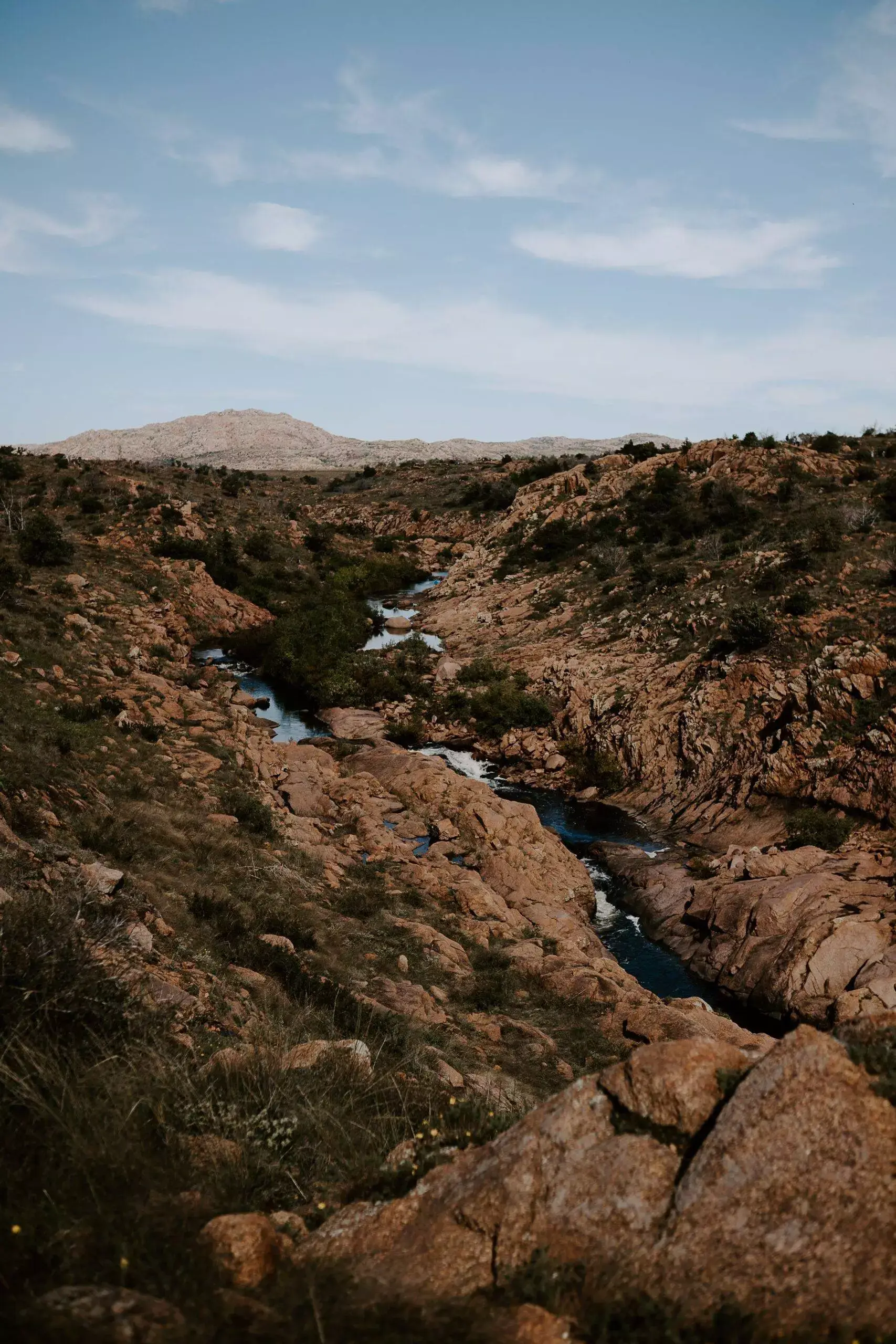 An overnight stay at the campground is enough to make you experience the park, the refuge, and the site adjoining it. The refuge has biking, fishing, and boating apart from all the other activities available at the campsite. Wichita mountain camping is the best way to experience all this.
5. Medicine Park
This place is a must-see if you plan overnight camping at the Doris campground. It is a resort town that is quaintly attractive. Steeped in history, Medicine Park is a visual delight to travelers because of the round red rocks found all over the place.
Though once the town, walk along the cobbled streets and immerse yourself in the vibes of the streets and the people. There is Bath Lake which attracts visitors. You can swim, fish, boat, or bask in the beauty of its surroundings while visiting the lake.
6. Holy City of the Wichitas 
This place is a replica of Jerusalem and will take you back to the Biblical days of ancient Jerusalem. The ruins are old, and a hike here is quite interesting, especially for those who like history.
The place takes visitors back in time to Israel during the Biblical era, and there are some interesting buildings to see inside this city. 
7. Is Camping in These Mountains Affordable?
There are different types of camping facilities available, and the cost depends on the type of RV you choose, the number of days you decide to stay, and the activities you choose to do.
The Visitor Center at the mountains can be reached between 9 AM and 5 PM, and you will be able to get information on various types of camping facilities available at these sites. The availability of the tents at the campsite is based on a first-come-first-served basis. It would help if you kept that in mind while going there.
In The End
If you live in the United States and are looking for a weekend getaway or a mountain getaway, this place is the perfect spot. It has everything an outdoor enthusiast would like to do and get an adrenaline rush.
There is a lot to experience here, even if you are visiting just for the day. Trek, hike, boat, fish, climb and do everything you want to do while staying at the campsite. Create memories by capturing the untouched beauty of these mountains.
If you liked this article, here is something more.
Suggested reading:
How Far is Alaska from Russia.
Edited by Steffy Michael|1/10/22
Verified Content by Experts
USA Tales has content written by niche experts, travelers, students, and those with real-life experience. Our content is also periodically reviewed by subject matter experts to ensure content accuracy and relevancy. Have a question? Email us at team@usatales.com