Exploring a museum is always a wonderful experience because each one has its personality, story, style, beauty, and, of course, substance. The themes of museums and their collections vary considerably from city to city and might include everything from firefighter's museums to fine art museums to sports museums. 
The city of Austin is known for its broad and eclectic culture, which it has been preserving since the past. The museums in Austin, Tx, have a plethora of diversity ranging from European paintings, exhibition space, art galleries to even some great places and interesting activities for kids.
If you're having trouble deciding, check out the 10 Best museums in Austin you may not want to miss.
1. The Blanton Museum of Art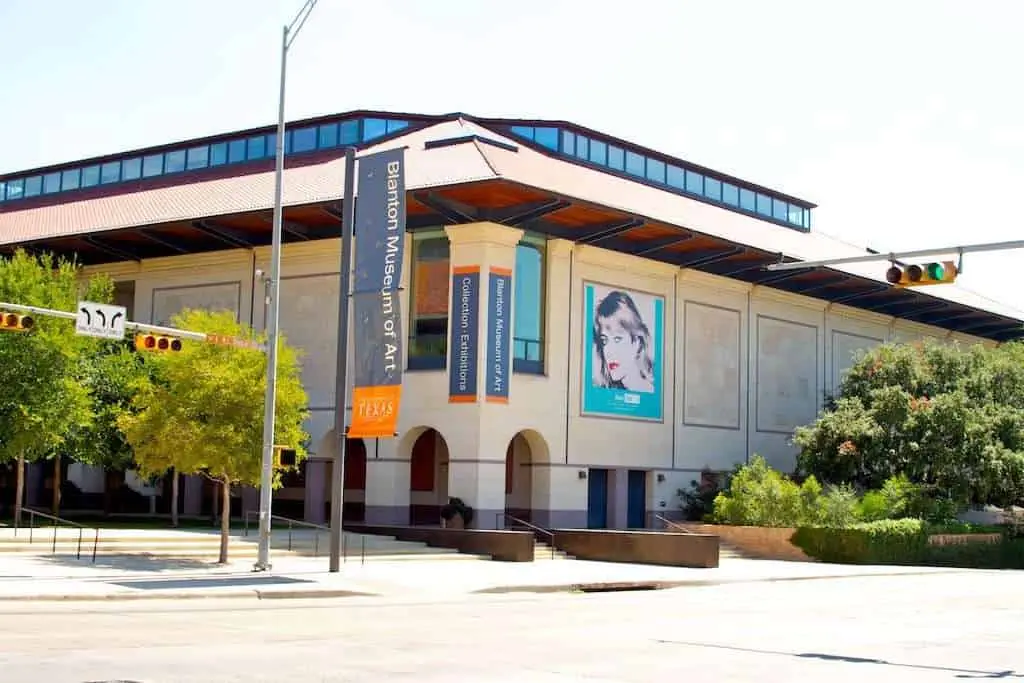 Location: It is an Art Gallery on the University of Texas campus, Austin
Time to visit:  
10:00 AM-5.00 PM (wed-sat)
1.00 PM-5.00 PM (Sunday)
Closed on Monday and Tuesday
Ticket: The ticket rate starts from $5 onward. However, Thursdays are free.
About:
The Blanton Museum is a two-story structure and one of the country's major university art museums. It has a one-of-a-kind collection of around 18,000 antiquities and other modern artworks, making it one of the largest in Central Texas. American, Latin American art, European art, and prints and drawings form the heart of the collection, which is complemented by new purchases of contemporary works.
The first floor of the Blanton museum of art holds some of the finest contemporary art decors and even holds a painting of the George Bush second.
2. LBJ Presidential Library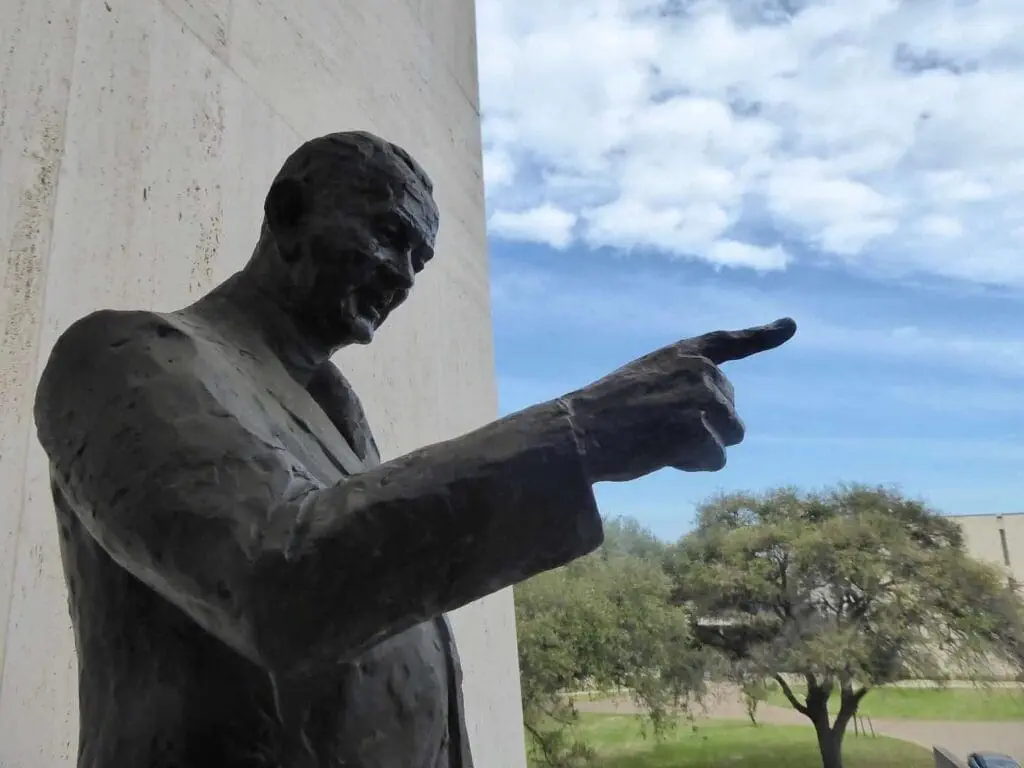 Location: LBJ is a Library and Museum located in the University of Texas, Austin
Time to explore:  Opens daily from 9.00 AM TO 5.00 PM
No visitor is admitted after 4.00 PM. The museum is closed on Christmas Day, New Year's Day, and Thanksgiving.
Ticket price: General price of the ticket is $13. However, several concessions are available. All tickets are available at half price on Tuesdays.
About:
This institution, situated in a ten-story travertine-clad building, is a virtual treasure mine of papers, photographs, and artifacts from the inspired life of the frequently colorful and much-loved former president. A facsimile of LBJ's Oval Office, as well as gifts of the state received by him, displays from his youth, and a memorial to Mrs. Johnson's humanitarian and environmental work, were amongst the exhibits.
3. Harry Ransom Humanities Research Center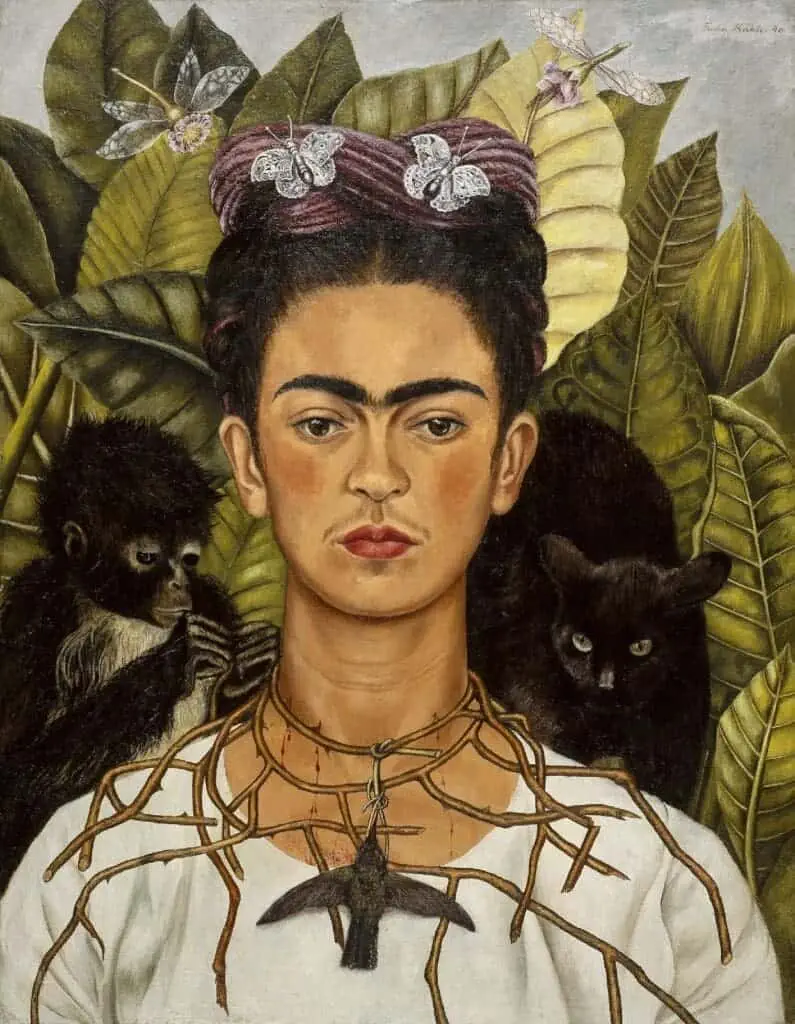 Location:  Harry Ransom Center is an archive, library, and gallery located at the University of Texas, Austin.
Time to visit: 
For exhibitions: Tuesday–Friday 10 AM–5 PM
Saturday–Sunday Noon–5pm
Closed Mondays
 For Reading and Viewing Room at Harry Ransom center
Monday–Friday 10 AM–4 PM
Closed Saturdays and Sundays
Ticket price: Admission is free
About:
The Mari and James A. Michener Collection of 20th Century Art are housed at this intriguing facility, which has an extraordinary collection of modern American paintings. It also has a Gutenberg Bible, a great photographic library (containing the first image ever taken), and reproduction of Erle Stanley Gardner's study, where he penned "Perry Mason."
4. Umlauf Sculpture Garden & Museum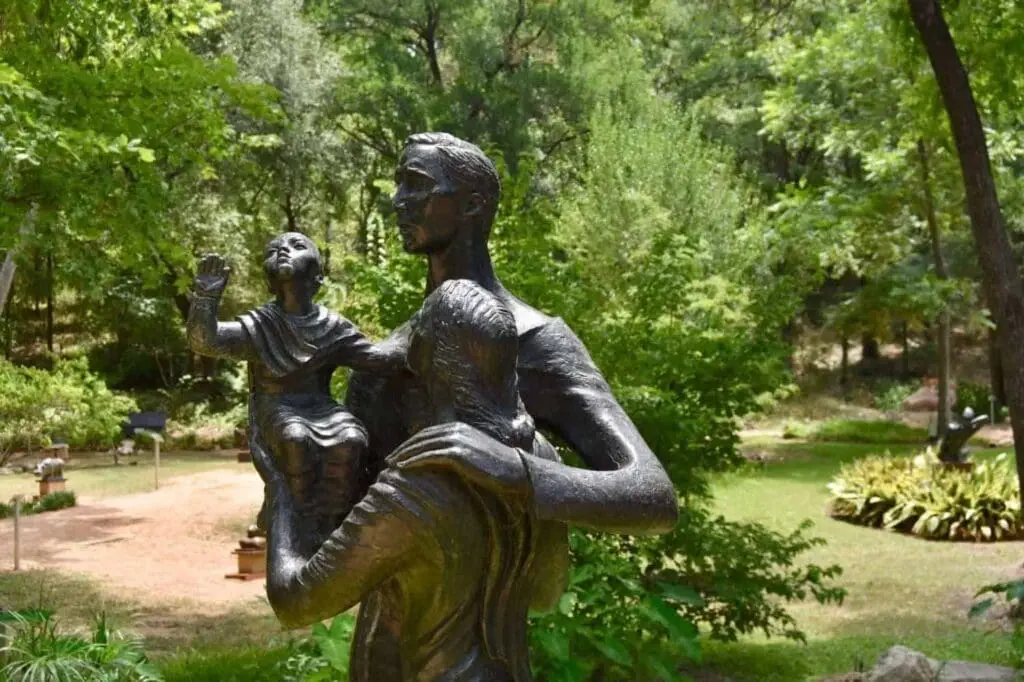 Location: Umlauf is a museum and outdoor sculpture garden located in Barton Springs District, South Austin.
Time to visit:  Tuesday – Friday: 10 AM-4 PM
Saturday & Sunday: 11 AM-4 PM
Mondays are closed
Ticket: Ticket price starts from $1 onwards.
About:
The complex's outside garden has 62 bronze and cast-stone sculptures by sculptor Charles Umlauf. During his career, the sculptor also worked in wood, marble, and terra cotta, and his subjects were dedicated to mythology, animals, religion, the human form, and household ensembles. More than 200 other items are housed at the building, which opened in 1991. The indoor hall features 4-5 rotating exhibits a year.
5. Mexic-Arte Museum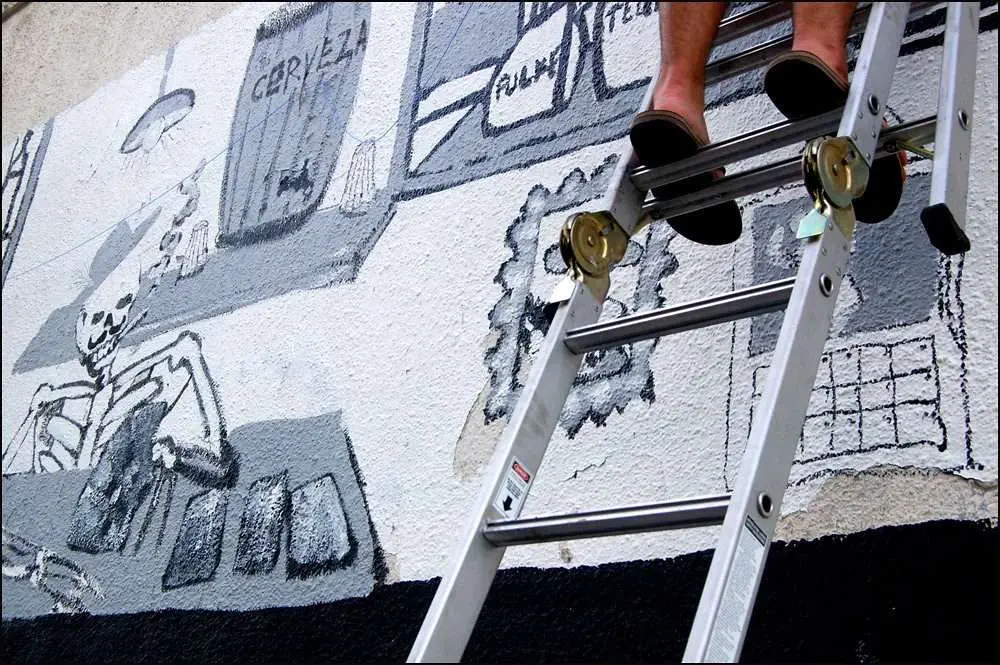 Location: Mexic Arte museum is a fine arts museum in downtown Austin's Congress Ave area.
Time to see: 
Monday-Thursday:10 AM to 6 PM
Friday-Saturday: 10 AM to 5 PM
Sunday: 12 PM to 5 PM
Ticket: Ticket price starts from 1$ onwards.
About:
This downtown museum has become a significant component of the neighborhood, offering a variety of art and cultural activities and major exhibitions featuring the work of Latino and Mexican artists. Traveling exhibits and in-house curated shows are displayed in the museum's main gallery. In contrast, the rear gallery includes works by local artists and some emerging artists who have never been presented in Austin before.
A celebration of El Dia de Los Muertos and a show of textile works from Oaxaca were among the past exhibitions.
6. Bullock Texas State History Museum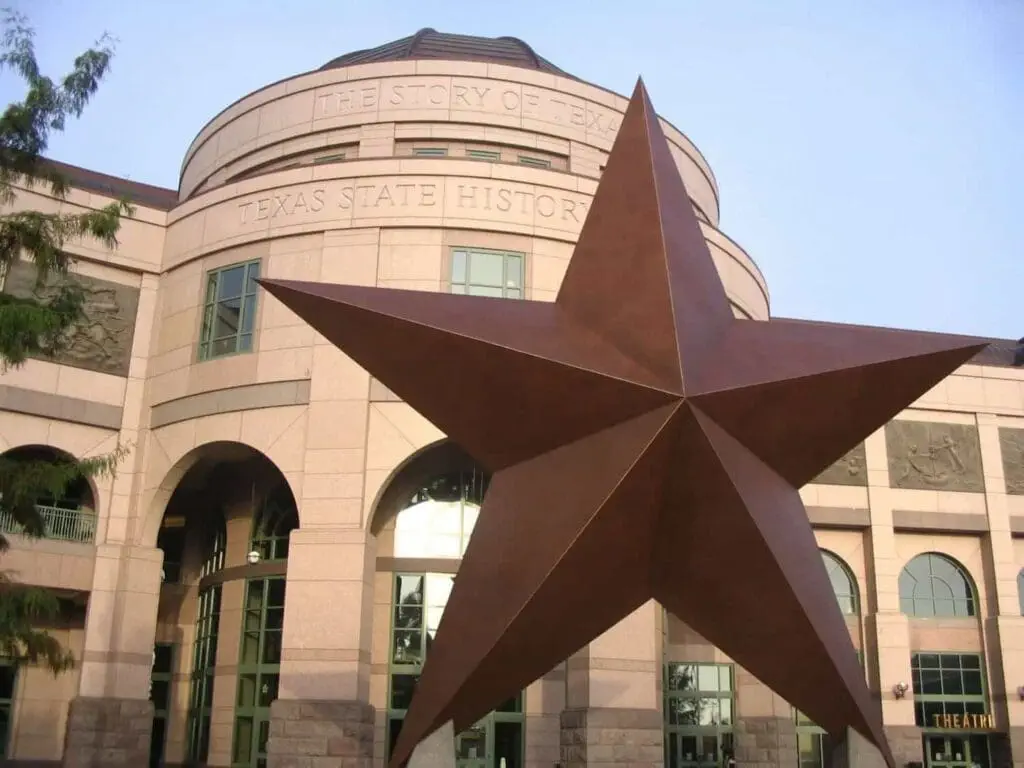 Location: It is a museum, cinemas, Venues, and event spaces in Downtown Austin, Texas.
Time to visit:  
Wednesday-Sunday: 10 AM to 5 PM
Ticket: The ticket price for the museum starts from 9$ onwards, and for the IMAX theater, it starts from 7$ onward.
About:
Approximately 9 million visitors have had a fascinating and instructive encounter at the Bullock Texas State History Museum, which has presented the narrative of Texas. Hundreds of artifacts, documentaries, and community activities are available to help visitors learn more about Texas' intriguing past.
Over 700 distinct items are on display across three floors. On the first level, the "Becoming Texas" exhibition delves into Texas history. The second level explores Texas' history through the Civil War, Reconstruction, and the Great Depression. Finally, the third level depicts Texas's rise to national prominence in the twentieth century.
7. Thinkery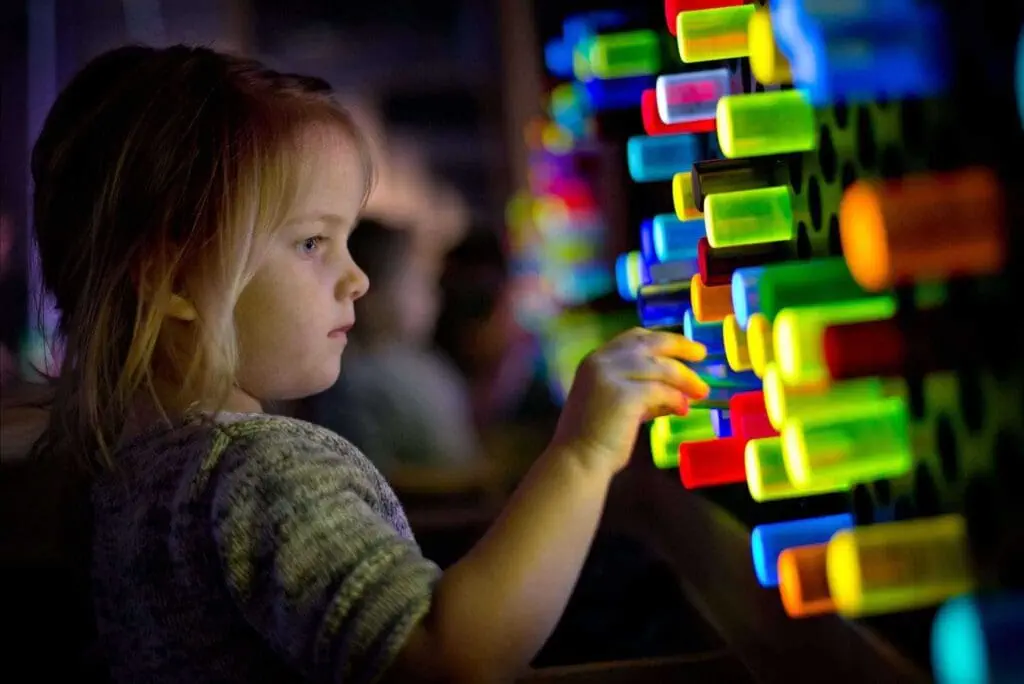 Location: Thinkery is a children's museum and kids activities area in Austin, Texas.
Time to visit:  Open daily, but visiting hours vary from time to time.
Ticket price: Admission is $14 per person, and children 23 months and under are free.
About:
Thinkery is a place where Austin's kids and their families may engage in inquiry-based, hands-on learning via play.
The Austin Children's Museum would expand and evolve into Thinkery over the following three decades, based profoundly on its dedication to supporting a flourishing Austin community. Thinkery now provides 40,000 square feet of indoor and outdoor activities for children and families to learn through play.
8. Austin Museum of Contemporary art at Laguna Gloria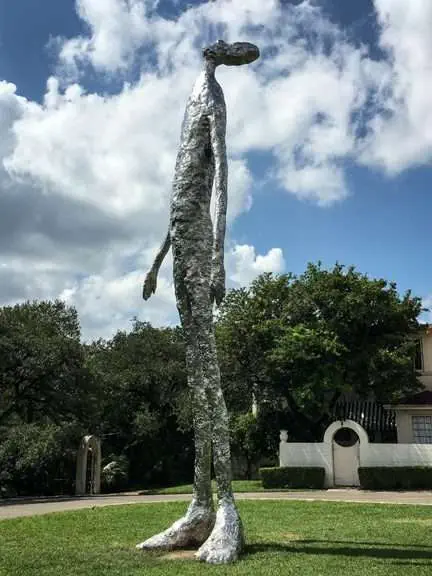 Location: Laguna Gloria was the original home of the Austin Museum of Art situated in North Austin on the eastern shores of Lake Austin. But today, it functions as a museum, botanical garden, and art class in Austin, Tx. 
Time to stop by Wednesday- 9 AM to 3 PM
Thursday- 9 AM to 9 PM
Friday-Sunday: 9 AM to 3 PM
Ticket: The ticket price for adults is $10, and for seniors and students, it is $5.However, Thursday is free.
About:
This branch of AMOA, housed in a Mediterranean-style villa built in 1916 and surrounded by lush gardens, features art by various 20th-century artists from Austin and around the world. Works by Robert Rauschenberg, Chuck Close, and Ed Ruscha are among the permanent collections.
The presence of modernism in Texas art (traditionally a stronghold of realism), Dr. Seuss' painting, and photographs of Annie Leibovitz's have all been included in past exhibitions. The other part of the museum -Jones Center, is located in the city.
9. Museum of the Weird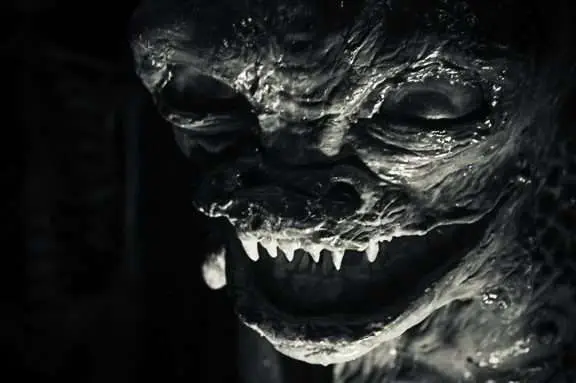 Location: It was the Austin Museum of Art's original home in Downtown Austin, TX.
Time to visit: Opens daily from 10:00 AM – 7:00 PM
Ticket: The ticket price may cost you around 12$/person.
About: 
The museum of the weird, as its name indicates, offers a lot of strange exhibits, but in a pleasant manner. It was simple to get parking because it was on East 6th St.
Their exhibition includes anything from skulls to mummies to two-headed chickens, and they only allow 30-45 minutes for the complete trip.
This museum is indeed strange, and it lives true to its moniker. It's a jumble of weird artifacts, wax figures, and miscellaneous souvenirs (e.g., shrunken heads, bigfoot foot castings). The displays are spread across three stories in an ancient brownstone building on 6th St. Although admission is not cheap, it is important to support local artists and keep Austin unique.
10. Neill Cochran House Museum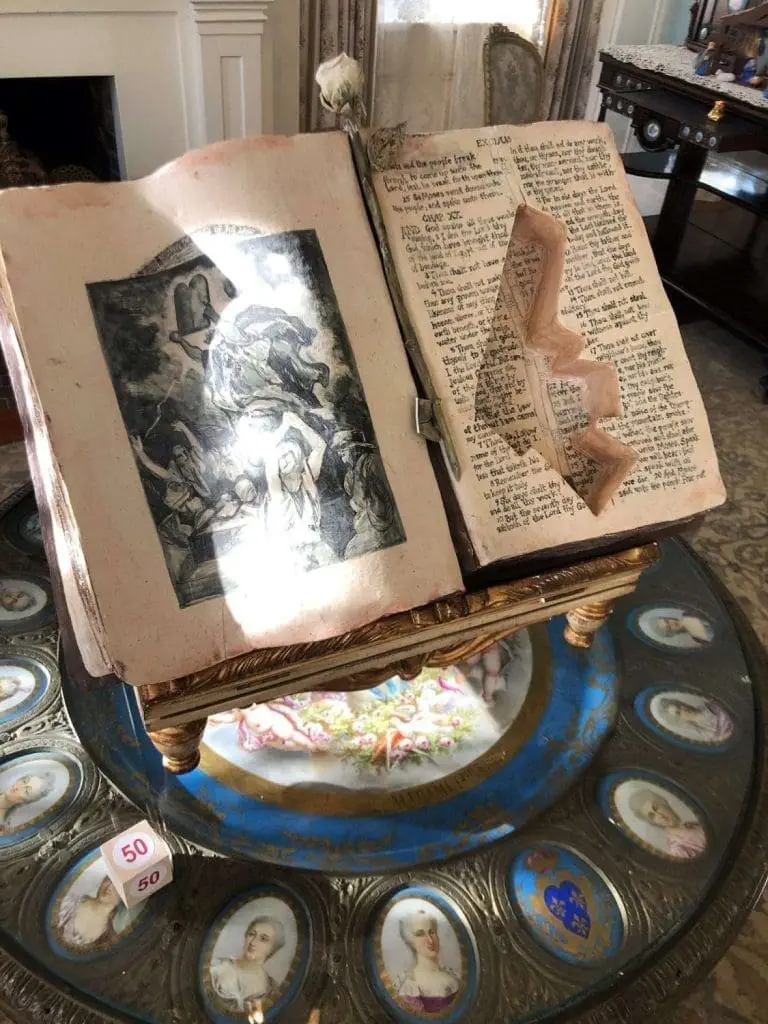 Location: It is a museum in the West Campus, Austin Tx
Time to go:  Monday-Tuesday is closed
Wednesday to Sunday-11:00 AM – 4:00 PM
Ticket: Self-guided tour may cost between 0$-8$.
About:
The Neill-Cochran House Museum is a short walk from the UT-Austin campus in the middle of Austin, Texas. We look after one of Austin's oldest homes (1856), including the city's sole remaining slave quarters. Through historically furnished spaces and multiple rotating art and history exhibitions, they convey the location of Austin and Texas and their history from the city's founding in 1839 until 1930.
Know more about:5 Must-See Landmarks in Philadelphia
Parting words
Lastly, we would like to say that the museums and galleries in Austin, Tx, are operated differently from the world. Especially, the time, the ticket price and the things on view constantly change according to the footfall of visitors and the changing trends of the city. So, before you plan to stop by any best museums in Austin, make sure to check and even double-check the details very minutely, and never forget to carry your ID card along with you.