Halloween is not complete without pumpkins, and the northwest hides the best Pumpkin Patches in Indiana under its wing.
Best Pumpkin Patches in Indiana
The great importance of pumpkins during the festivals is the reason why the pumpkin festival plays a significant role during Halloween.
So here we are, reviewing different places in Indiana to find the Best Pumpkin Patches in Indiana for you.
After this article, you won't need to search pumpkin patch near me. Here, you will get to know about the best pumpkin patches in Indiana.
Top Pumpkin Patches List:
1. Merrie Acres, Pumpkin Patches in Indiana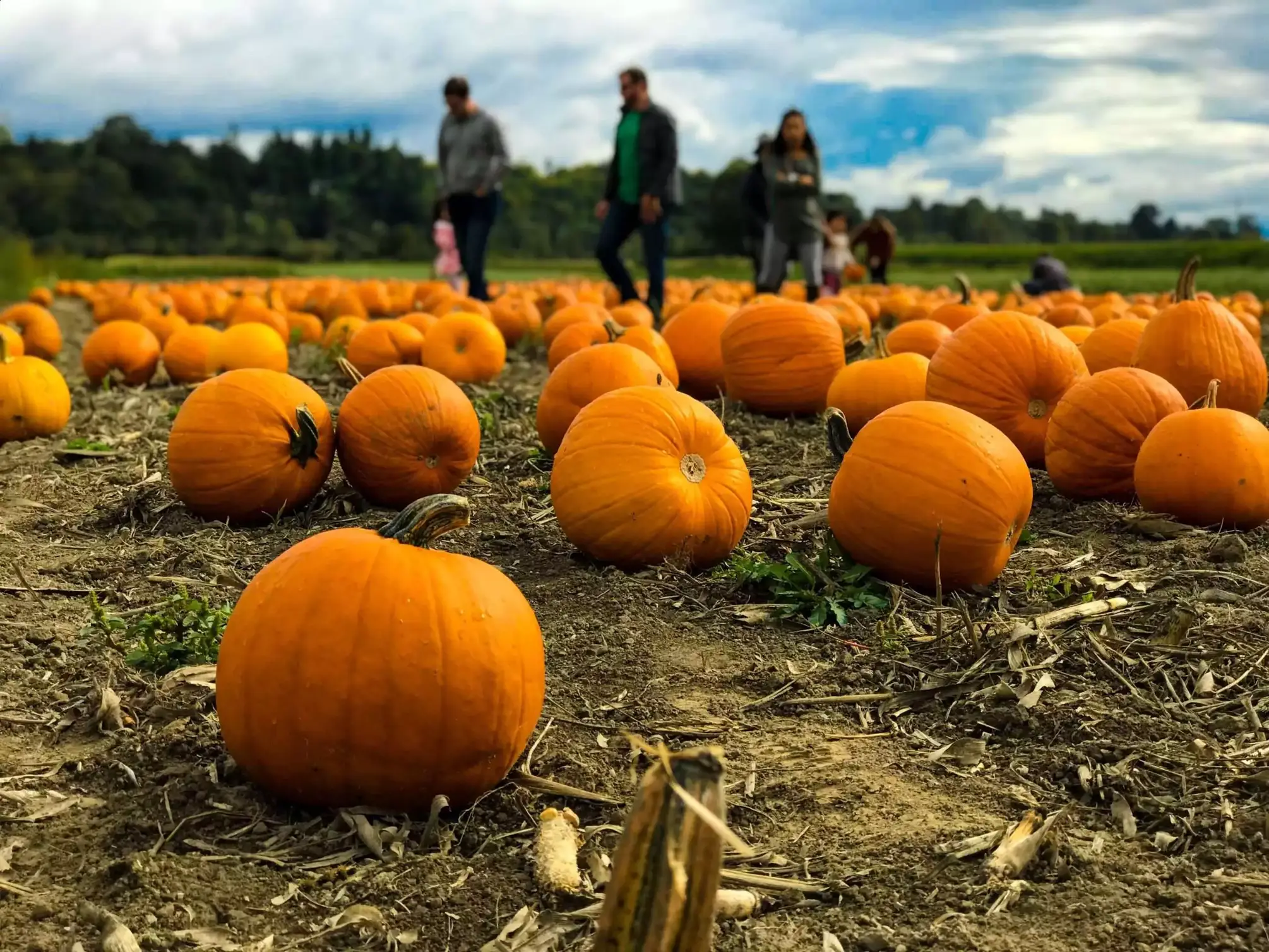 The fall festival is best relished in one of the well-known Pumpkin Patches in Indiana, Merrie Acres.
It is a great pumpkin patch, driving through the vast pumpkin patch field on a tractor-pulled hayride is a golden opportunity to grab the perfect Jack O Lantern for fall decor.
If your busy schedule makes you want to skip the long hayride, then drop by to stack up the right pumpkins in your car for Halloween from the farm stand or the shop.
Exciting activities and attractions: Betsy's Cow train, Hayrides, Porkies Pig Races, Haunted Train rides, Kiddie Corn Maze, Straw-Hay Bale Maze, Fortune Finger Maze, Joe's Wild Slides, Straw Towers, Kiddy Land, Corn Box, Checkers, and Laser Tag.
Best time to visit: 1st October to 30th October
Timings: Friday – 1 pm to 6 pm, Saturday – 10 am to 6 pm, Sunday – 12 pm to 6 pm
Directions: 2900 S US 35, La Porte, Indiana 46350
2. Scheeringa Farms Pumpkin Patches in Indiana
Halloween Festival is best enjoyed at Scheeringa farm with spooky vibes that crowd the farm in Autumn.
This northwestern Pumpkin patch in Indiana lights up the house's porches, yards, and kitchen tables with excellent fall decorations; mums, pumpkins, corn stalks, gourds, and straw bales.
The delicious apple cider and the apple cider donuts please the taste buds, also, the Scheeringa Farm blooms in Spring with hanging baskets and vegetable plants.
Activities: Covered Hayrides zigzagging the pumpkin patch, Petting Zoo for kids with free animal feed, Pumpkin Express Train, Corn Maze, Witches' Kettle Corn Bin, and Bouncy Pumpkin House.
Best time to visit: October – Monday to Saturday – 8 am to 6 pm   Hayrides – Friday 3:30 pm to 5:30 pm & Saturday 11 am to 5 pm
Directions: 9436 Cline Ave, Highland, Indiana 46322
3. Kregel's Pumpkin Patches in Indiana
Kregel's Pumpkin Patch, Crown Point, Indiana, a delightful pumpkin patch, offers hayrides pulled by tractors, which depart at the interval of 15 minutes every weekend and run through the vast orange-green field of pumpkins and gourds, allowing selecting one of your choices.
A ride up to the hilltop will take you down the Pumpkin Peak Slide along with the petting zoo, a chance to meet the farm animals.
If you are going through a lazy day, drop by the Farm Market to select your pick's pumpkins.
A perfect picnic ground and a Farm Market serve fresh apple cider donuts and kettle corn to munch on. It also stores pure honey extracted from hives, hand-painted pumpkins, straw bales, mums, gourds, and corn stalks, available for sale.
Barnyard Activities: Unlimited pumpkin patch hayrides, petting zoo, pumpkin peak slide, barrel train rides, pedal cars, corn maze, rat rollers, hand car railroad, and farm market. A Sling Shot challenge is a recent addition.
Farm Market is free to explore.
Admission fee: From Friday to Saturday for children – $10 & $8 for adults
Monday to Thursday – $8 for children and $6 for adults
Best time to visit: 1st October to 31st October
Timings: Monday to Saturday – 9 am to 6 pm, Sunday – 12 pm to 6 pm
Directions: 7705 W. 159th Avenue, Lowell, Indiana 46356
4. Elzinga Farm and Greenhouse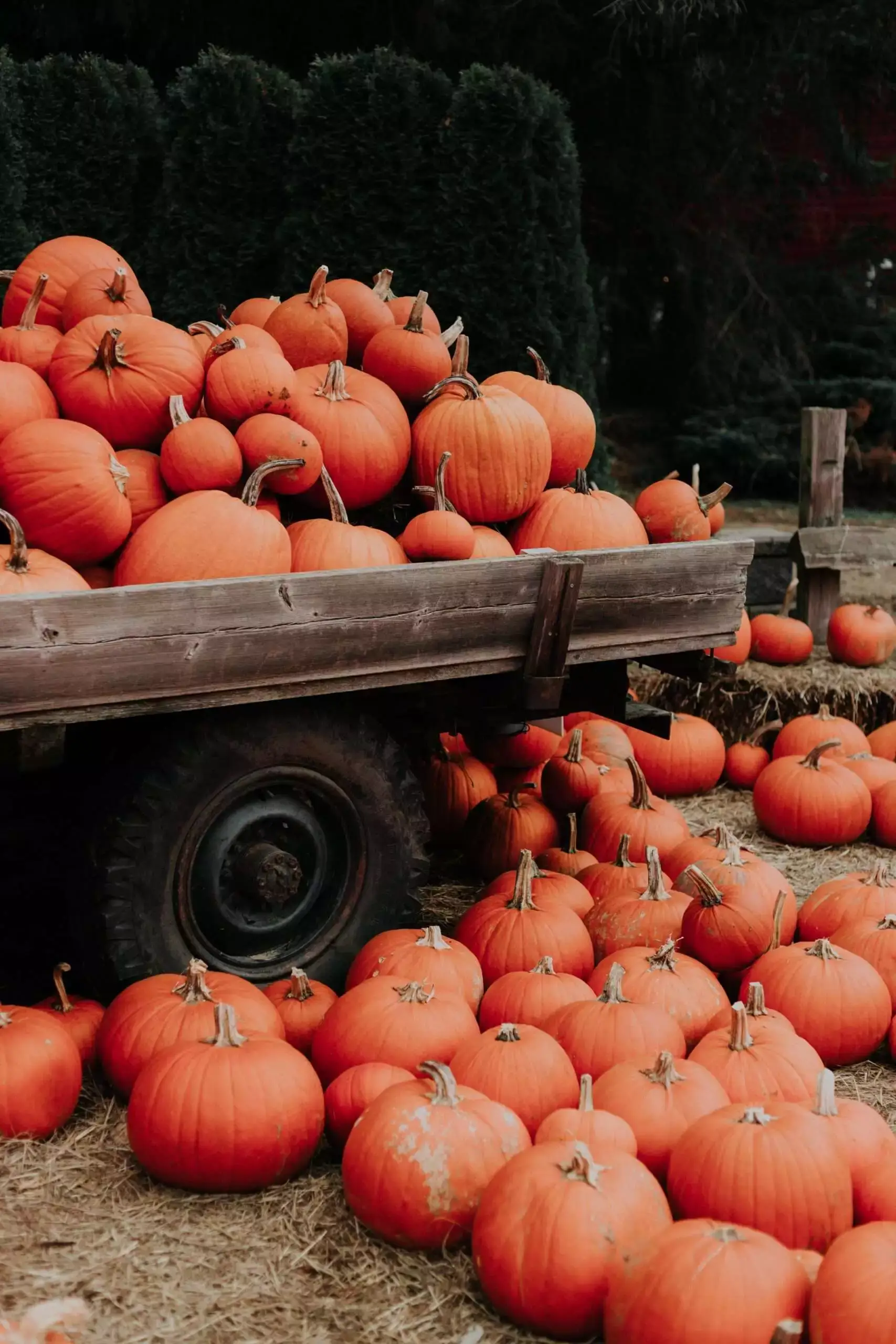 The great Pumpkin Patches in Indiana, the Elzinga Farm bristles with bright pumpkins, and various fall plants. This pumpkin patch blooms the Autumn Festival reuniting families and friends with exciting treats.
The fall season at Elzinga Farm is abundantly blessed with pumpkins, gourds, Indian corn, corn stalks, and mums. It's clustered with jam, local honey, jellies, and much more.
Different types and sizes of straw bales are also available here. A perfect home décor, pumpkins painted by local artisans are available to enhance your house's fall and Halloween beauty.
Fall Greenhouse Rental is decorated with tables and straw bales for fall and is accessible for private or special events on Saturdays.
From mid-April to July, the place blooms with assorted flowers making the Spring and summer more enlightening.
Activities: Pumpkin Painting area for all, Pumpkin Patch, Hayrides, 4.6 acres of Corn Maze to collect 8 puzzle pieces, Scary haunted house, Kid Zone; Mini straw maze, Large corn pit, Wiggly Bridge, and much more.
Best time to visit: Mid-April to Mid-July for Spring and Summer / Mid-September to October end for the Fall season
Directions: 1587 Joliet Street, Dyer, Indiana 46311
5. Harvest Tyme Farm Park
One of the best harvest-festival experienced by Northwest Indiana is the Harvest Tyme Pumpkin Patch.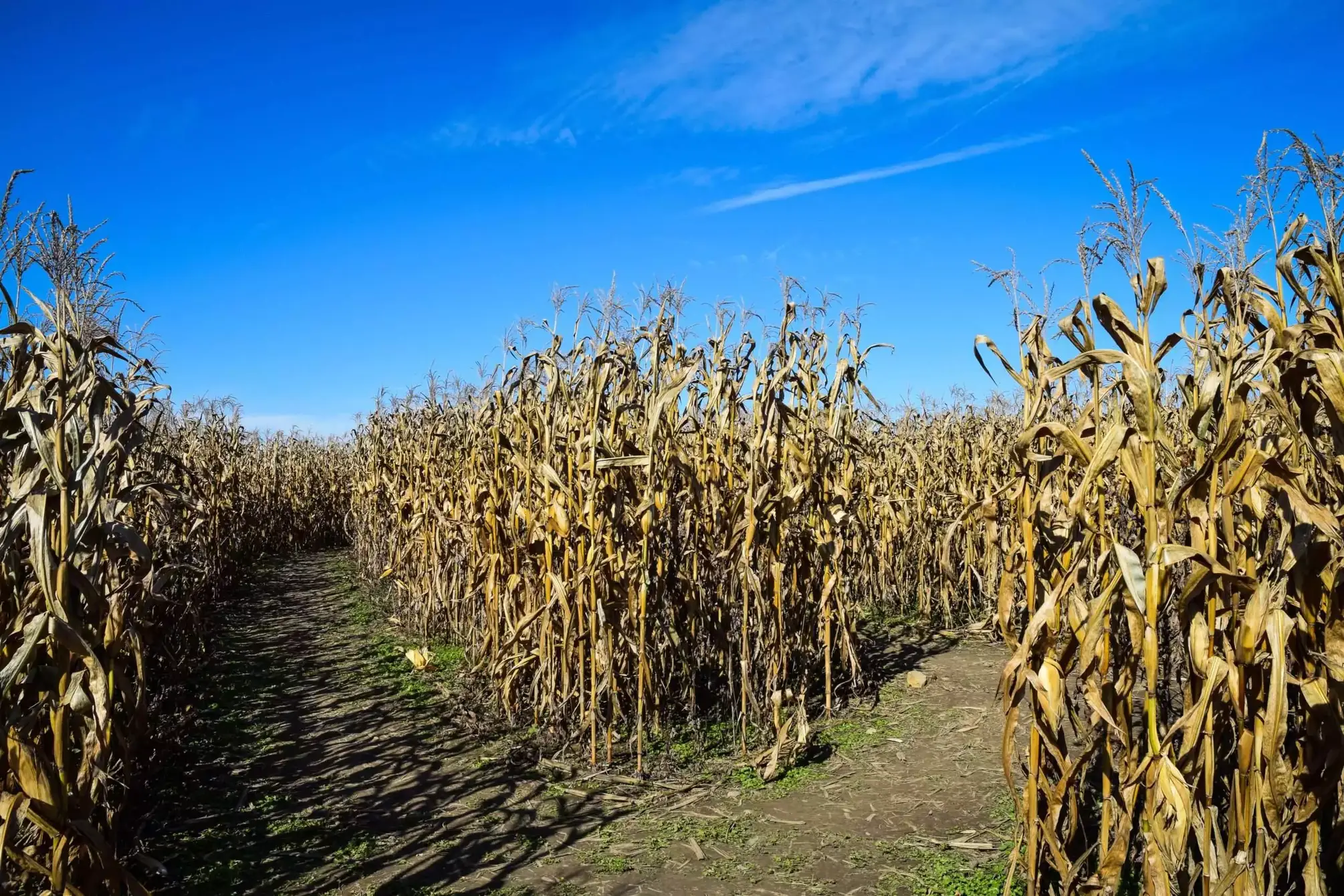 This Pumpkin Patches in Indiana illuminates the fall festivity with its great hayrides through pumpkin fields, U-pick pumpkins, petting zoo, and 4 acres of vast corn maze; the amusement rides brighten up the kid's day out.
This family-owned business is top listed in the Pumpkin patches in Indiana with its unique fall events, irrespective of age.
Amusement Rides: Get on the Harvest Tyme Express Train, Giant Swing, Rocking Chair, Rubber Duck Races, Banana Squadron Rides, Ring Toss, Fun Slides, Jumping Pillow, Lady Bug Ride, Carousel, Tilt-a-Whirl, Miner Mike Coaster.
Field trips can be organized through appointments only. Birthday Party packages and other special group events can be arranged with reservations.
Best time to visit: Mid-September to October end.
(Obligatory to follow the visit schedule put up every year)
Timings: Saturdays and Sundays only – 10 am to 6 pm
Directions: 17904 Grant Pl, Lowell Indiana 46356
6. Kents Cucurbits Pumpkin Patch
Aligned with bright orangish pre-picked pumpkin patches in Indiana, the Kents Cucurbits hold traditional Halloween sentiments for various families.
Families spend their time at Kents Cucurbits selecting pre-picked multiple-sized Jack O Lanterns and collecting all the unique decorative items for the Fall Festival, and this one is the adult pumpkin patch.
Mum's garden, straw bales, Indian corn, and corn stalks are also available.
Major Attractions:  Large Pre-Picked Pumpkins, Decorative Squash, 3 to 4 acres of Corn Maze, Apple Popcorn Festival, and Dried Hard- Shelled and Miniature Gourd's artisans.
Timings: Tuesday to Friday – 10 am to 6 pm, Saturday to Sunday – 9 am to 7 pm
Directions: 1595 E. State Road 18 Brookston, IN 47923
7. Hidden Creek Farm Park
Hidden Creek Farm Park, a small hometown full of various exciting activities, is one of the coziest Pumpkin Patches in Indiana to visit for the Halloween Festival.
Beautiful displays of pumpkins are available at a very reasonable price, and the local fresh raw honey worth $5 is indeed a good grab.
The Kiddie corn maze is a perfect place to set the kids free without worrying about getting lost.
This pumpkin patch is available for birthday parties and family reunions, where you can carve out the pumpkin without stressing about the mess.
Fun Activities: Special Hay Rides for children for an hour every Saturday and Sunday, Pre-Picked / U-Picked Pumpkins to collect from 2 acres pumpkin patch, Kids Night Time Glow Maze also known as "Kids Corn Maze," Evening reservation to carve out the pumpkins and light the pumpkins as the sun goes down and Firepits.
Timings: Thursday – Friday: 12 pm to 6 pm
Saturday – Sunday: 12 pm to 6 pm
Directions: 7215 W 87th Avenue, Crown Point, Indiana 46307, US
8. Stuckey Farm Orchard and Cider Mill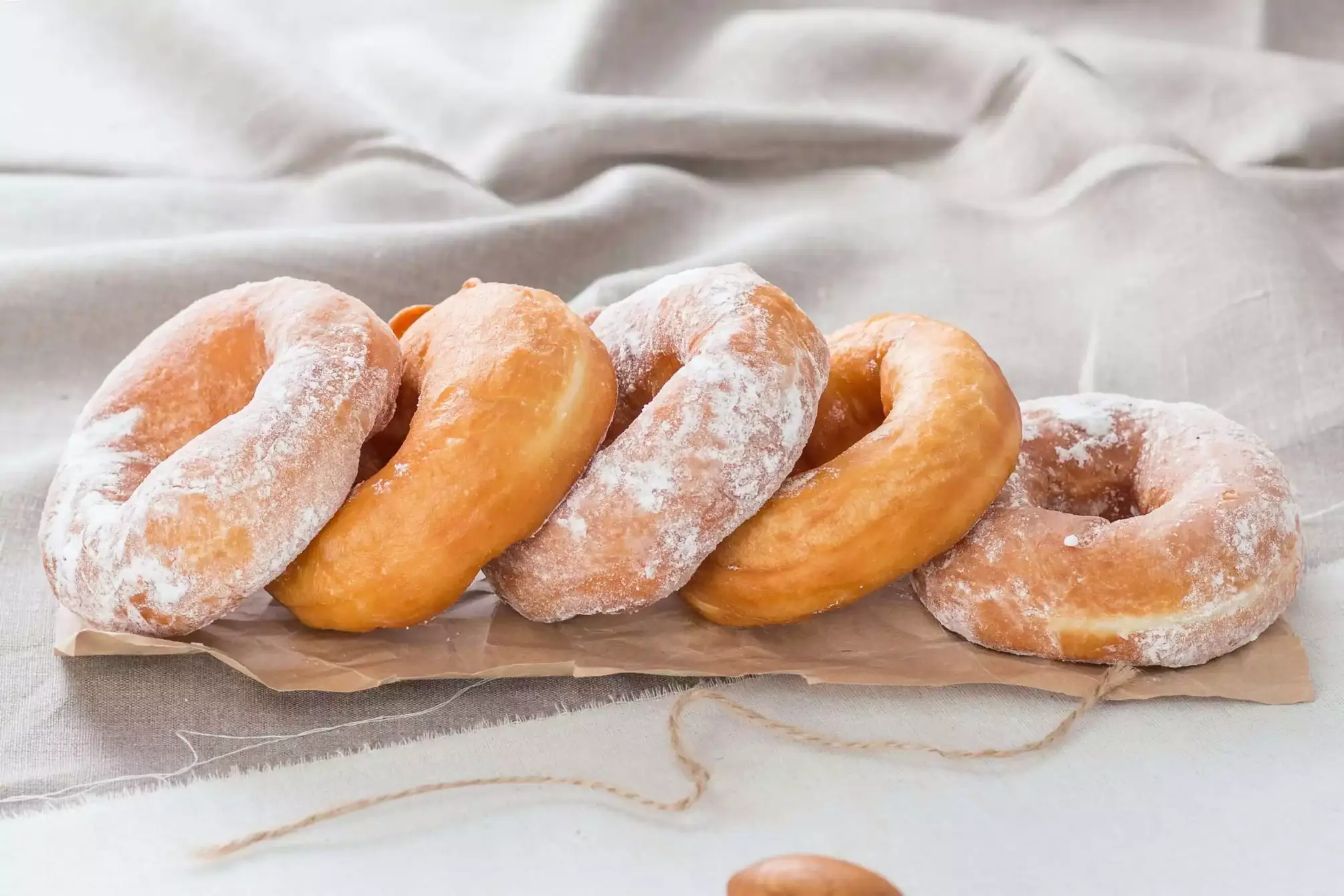 Stuckey Farm Orchard and Cider Mill receive the tag of Pumpkin Patches in Indiana during the Fall Festival.
All year round, Stuckey Farm gives authentic varieties of u-pick apples. It presses the best apple ciders, which can be seen on your ride through the orchards.
With the Fall season on the doorstep, the Country Market stores honey, jellies, gifts, pumpkin pies, and unforgettable apple cider and apple cider donuts.
Sunflower Festival is eye candy, and the vast sunflower fields bloom with the shining bright sun on the Stuckey Farm elegantly blooms the vast sunflower fields.
Festivals: Dollar Days, Apple Fest, Salute to Service Workers, Cider Fest, James Whitcomb Riley Weekend, Pumpkin Fest, and Let's Can Hunger.
Fun Activities: Corn Maze, Hayrides pulled by tractors, U- Pick Pumpkins and Apples, Face paintings, Pig Races, Barrel Train, Pedal Cars, and Tube Slide 25 foot tall.
Special School field trips can be easily organized here.
Best Time to Visit: July, September, and October
Directions: 19975 Hamilton Boone Rd, Sheridan, IN 46069, United States
9. Stanton Road U-Pick Pumpkin Patch
A spooky Halloween challenge is the best adventure at Stanton Road U-Pick Pumpkin Patches in Indiana's corn maze at night.
A trip to the corn maze allows picking up 4 pumpkins of 15 lbs. All the pumpkins are washed and dried at the pumpkin wash station, ready to display in the house on Halloween Day.
Hot coffee, apple cider, and popcorns add an authentic taste to a U-Picked Pumpkin day.
Fun Activities: Scavenger Hunt Corn Maze of 30 to 60 minutes is prized for kids, ages 3 to 11 its $3, and for ages 12 and above it's $4, free for those under age 2. Pedal Cars are infamous too.
Best time to visit: 1st September to 31st October
Timings: Monday to Friday – 8 am to 5 pm, Saturday and Sunday – 7 am to 6 pm
Directions: 26390 Station Road Walkerton, Indiana 46574, USA
10. Russell Farms Pumpkin Patch
Hunt through the biggest destination and barn for the best fall outings and unique pumpkins from the Russell Farms Pumpkin Patches in Indiana to brighten the fall season.
This Pumpkin Patches in Indiana is a simple yet relaxing, family-friendly patch filled with fascinating patches of attractions.
It's a perfect place with a breathtaking view to organize birthday parties, group parties, nighttime outings with bonfires, and school tours.
Do you have a sweet tooth for bakery items?
Russell farm serves delectable caramel apples, pumpkin desserts, warm apple cider and apple cider donuts, varied flavors of fudge, candy, hot chocolate, and much more.
Attractions and Fun Time: Hay wagon ride to Pumpkin Patch, 2 Corn Maze with Scavenger Hunt theme, 2 Country Stores with exciting fall decorations, Farm Exhibits, Petting Zoo, Snack Shack, and Bonfire.
Directions: 12290 E. 191st Street Noblesville, Indiana 46060
End Note
A trip to the diverse Pumpkin Patches in Indiana will brighten up your Fall Festival with the illuminating Jack-O-Lanterns, innovative Halloween décor, and exhilarating activities. Have fun discovering!
Also read about Best Amusement Parks in NC.
Verified Content by Experts
USA Tales has content written by niche experts, travelers, students, and those with real-life experience. Our content is also periodically reviewed by subject matter experts to ensure content accuracy and relevancy. Have a question? Email us at team@usatales.com