Famous drinks in Dominican Republic should be on your checklist if you ever travel there. If you think this tourist destination in West Indies offers only picture-perfect beaches, you are indeed wrong.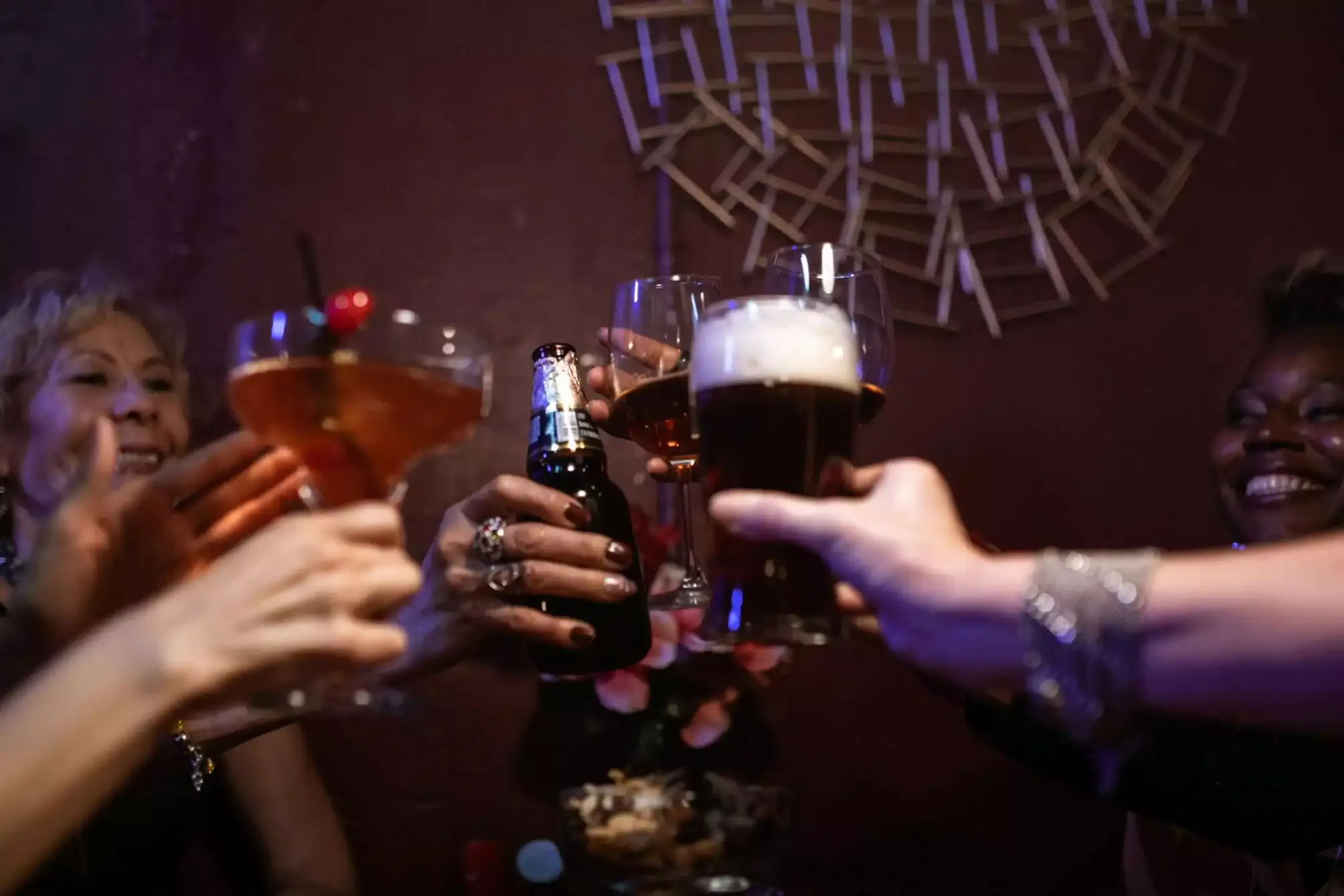 During your stay in this eye-pleasing destination, try a variety of famous drinks in the Dominican Republic. Picturesque beaches for your eyes and a refreshing drink for your taste buds (and your soul) sound like a match made in heaven.
To help you drink your heart out, we have compiled a list of famous drinks in Dominican Republic.
Where Can you Get Famous Drinks in Dominican Republic?
Punta Cana in the country offers lots of bars, nightclubs, and restaurants. Therefore, this town can give you alcoholic or non-alcoholic drinks of your choice.
Also, the capital of the country, Santo Domingo, possesses the best bars where you can have anything starting from a good beer to an intense and refreshing cocktail.
Famous Drinks in the Dominican Republic
Alcoholic drinks in the Dominican Republic never fall short of varieties. If you hate alcoholic drinks, relish non-alcoholic options during your stay there.
8 Non-alcoholic Drinks in Dominican Republic
This drink uses natural fruit juices. It is quite a kid-friendly drink. But, you can make an adult version of the drink by mixing white rum.
It is one of the famous drinks in Dominican Republic. It is widely available on the beach sides.
Dominican Republic coffee has been the cause of national pride. It is considered to be one of the best in the world. A warm cup of coffee makes a perfect match with amazing beach views in the Dominican Republic.
These can be found anywhere in the world. But, during your stay here, you need to try these non-alcoholic drinks.
The Dominican Republic is a heaven of fresh tropical fruits. The freshness of added fruits like mango, banana, or pineapple makes the milkshake wholesome yet tasty.
The Dominican Republic has a never-ending supply of fresh fruits. So, the options for drinks using different tropical fruits are endless.
It is quite easy to prepare. Also, it is a simple yet refreshing drink. This is made from tamarind pulp. You can add sugar for lowering the sour taste. For making a healthier version, you can replace sugar with natural sweeteners like honey.
This is one of the famous fruit-based drinks of the country. Morir Sonando contains orange juice, milk, crushed ice, and cane sugar.
The combination of orange juice and milk is delicious yet difficult to balance. Orange juice may curdle the milk. So, fruit juice is added separately- after the addition of milk and sugar.
Milk-based Dominican drinks
The name translates as "oat juice". It is prepared from oats soaked overnight. This oat-based drink contains milk, sugar, and spices.
Surprisingly, this drink contains no chocolate. This name translates to "peanut cocoa". The key ingredient is unsalted toasted peanuts.
Apart from peanuts, this popular hot drink is prepared with milk, cinnamon, cloves, ground nutmeg, and sugar.
Who thought you can have a delicious drink made of peanuts? The simplicity, wholesomeness, and innovation make it a perfect drink.
5 Alcoholic Drinks in the Dominican Republic
If you return from the Dominican Republic without having Dominican Rums, you may have wronged yourself. You can have your pick from the best rums in the country.
The name "Coco loco" means "crazy coconut". It is served in a coconut. Coco loco contains coconut milk and Guaro (sugarcane-based liquor). The combination of coconut milk and liquor makes up for a refreshing drink.
This is a pretty common cocktail across the globe. But, there's something magical about sipping Pina Colada in a Caribbean country.
This drink contains pineapple juice, coconut cream, rum, pineapple pieces, and crushed ice. But, there are variations in the recipe of Pina Colada.
Most recipes suggest the use of white rum, while the one on the food network suggests using both white and dark rum. This blogger recommends the use of famous local rum of the Dominican Republic- El Brugal. Some recipes mention coconut cream, while some opt for coconut milk.
People around the world have elected Beer as the "go-to drink". The Dominican Republic is no exception. Dominicans love their beers.
Presidente beer is one of the famous beers in the Dominican Republic. This gives a sufficiently bitter taste with balanced sweetness. There are other good beers available in the Dominican Republic.
Its red color will surely catch your attention if you are out partying in the Dominican Republic. Rum punch contains juices of fruits like orange, pineapple, or lime. Also, it contains rum and grenadine.
Most Famous Drink in Dominican Republic that you Should Try
Your list of famous drinks in Dominican Republic would be incomplete without adding Mamajuana to it. It is unique compared to other Dominican drinks.
Mamajuana belongs to the list of most preferred drinks of Dominicans. It is one of the famous drinks in Dominican Republic. Also, it is regarded as one of the main national drinks of the country.
This contains rum, red wine, and honey. During its preparation, the liquid solution is infused with herbs. The recipe for this drink has an interesting history that will either make you intrigued or gross out.
This drink deserves to be on the priority list of tourists visiting the Dominican Republic. You don't need to have it because of its popularity.
But, herbs used in making the drink provide health benefits. Dominicans believe drinking Mamajuana keeps them healthy and in good condition. Yes, the curative properties of the used herbs help in improving blood circulation.
Also, it helps to maintain a healthy kidney and liver. Despite being an alcoholic drink, it functions as beneficial as a medicinal tonic.
This Caribbean country will not disappoint you when it comes to drinks. These famous drinks in Dominican Republic will surely give you perfect company.
Suggested Read:
Best 6 Recipes For Sangria To Make Your Trip Memorable
Drinking Age In Puerto Rico And Other Things To Know Before Visit
Verified Content by Experts
USA Tales has content written by niche experts, travelers, students, and those with real-life experience. Our content is also periodically reviewed by subject matter experts to ensure content accuracy and relevancy. Have a question? Email us at team@usatales.com