Sacramento is one of those cities where it is easy for you to lose yourself. The capital of the U.S. state of California, Sacramento is vibrant with colors, markets, breweries, and food. There are some best restaurants in Sacramento you absolutely must dine in when you are in California.
Regarded as America's farm to fork capital, Sacramento is known for is its great food. We recommend below the top ten restaurants in Sacramento which makes you fall in love with American delish, over and over again. Be it a simple brunch with your date, or a congenial party with your folks, Sacramento has its kind of restaurant for all!
1. Sacramento Restaurants You Must Visit
1.1. The Waterboy
Located in Midtown Sacramento, The Waterboy is one of the best-reputed restaurants in Sacramento, proving itself to be one of the best restaurants in Sacramento since 1996. They feature a seasonal menu, inspired primarily by the wholesome cuisines of northern Italy and southern France.
In addition to that, they also offer a diverse wine list and a full bar featuring artisanal cocktails concoctions, and aperitifs. The restaurant staff are very friendly, the food is really tasty and they serve exquisite dishes in their offering of lunch and dinner.
The waterboy always has fresh eats for you made from local ingredients from local farm-fresh, seasonal and organic vegetables, and herbs. Don't forget to try its impeccably lip-smacking veal sweetbreads for which The Waterboy is known!
Address: St Sacramento, CA 95811
1.2. Masullo Pizza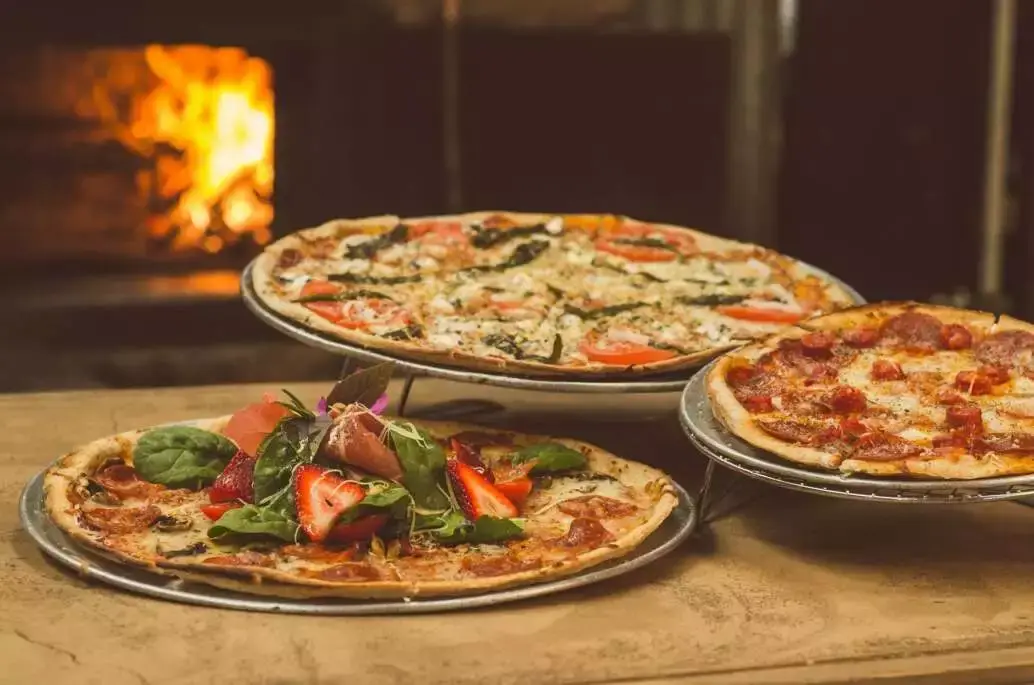 If you are looking for a delicious thin-crust pizza fresh out of the oven, Masullo Pizza over in Land Park might just be your favorite! Masullo serves up some incredible pizza fresh out of the oven which you will never want to miss, or stop after the first bite!
Try their Elisa pizza which is just mouth-watering and hits all the right seasonings! Also, be sure to check out their wine menu which often has a weekly discount! Masullo has also opened up their patio, in case you want outdoor seating. so now you can even dine in there. It also has curbside pickup facilities.
Address: 2711 Riverside Blvd, Sacramento, CA 95818
1.3. Binchoyaki
One of the best restaurants in Sacramento, Binchoyaki Izakaya dining is also one of the most well-known restaurants in Sacramento. It is a modern Japanese restaurant in America that makes Japanese food seem heavenly.
Binchoyaki's cuisine is based on a Japanese cooking style known as 'Sumiyaki' ('Sumi' means charcoal and Yaki means 'grill' in Japanese). It is famously known for its 'Yakitori' or grilled chicken ('tori' being the Japanese word for chicken).
Yakitori is grilled on white-hot Japanese charcoal and the flavor it imparts on the food is unbelievably delicious. Yakitori is something you have to experience for yourself.
Binchoyaki Izakaya dining is a place where you can be yourself at ease, it is neither too fancy nor too plain. Just perfect for enjoying some good food in your hopefully good life!
Address: 10th Street Sacramento CA 95818
1.4. Ink Eats And Drinks
If you are looking for some of the best brunches, lunch, dinner, or late-night comfort dishes, Ink Eats And Drinks in St Sacramento CA 95816 might be your favorite! The restaurant was inaugurated in 2003 and flooded in the fresh concepts of hipness and funk, something not yet quite popular in Sacramento.
It is famously known for its great food and drinks at great prices, humble service by the restaurant staff, and some of the most mouthwatering sliders in the whole of Sacramento! Its current food menu for brunch includes the famous 'Two Eggs Breakfast'- two perfectly cooked eggs with sausage, applewood smoked bacon, or chicken apple sausage, breakfast sliders, french toast, avocado toast, breakfast sandwiches, fried chicken among many others.
Its lunch and dinner menu includes Ink Chicken Salad, Prime Rib, Ink Mac & Cheese, and many more. Its service options include dine-in, a jaunty patio for additional dining, curbside pickup, or no-contact delivery. It's just the perfect restaurant for your lousy Friday night and one of the best restaurants in Sacramento.
Address: 2730 N St Sacramento, CA 95816
1.5. Hawks Public House
Hawks Public House, also in St Sacramento CA 95816, is undoubtedly one of the best restaurants in Sacramento. It is a gastropub restaurant and artisanal shop that serves amazing food in the whole Sacramento area. Grab your favorite fried chicken sandwich here!
It serves some of the best lunch, dinner, brunch, dessert, and drink options that make you want to gulp down almost the entire menu! Luch options include caesar salad, fried chicken sandwich with coleslaw and dill pickles, aioli, acme soft roll and housemade chips, spaghetti with wild mushrooms, rigatoni, prime rib roll, etc.
Dinner options include Public House Waygu Burger, oven-roasted Mary's Chicken, and the delicious grilled miso swordfish skewers. It has also some of the best dessert options with desserts made from coffee, tea, and ice cream.
Address: 1525 Alhambra Blvd, St Sacramento CA 95816
1.6. Texas Roadhouse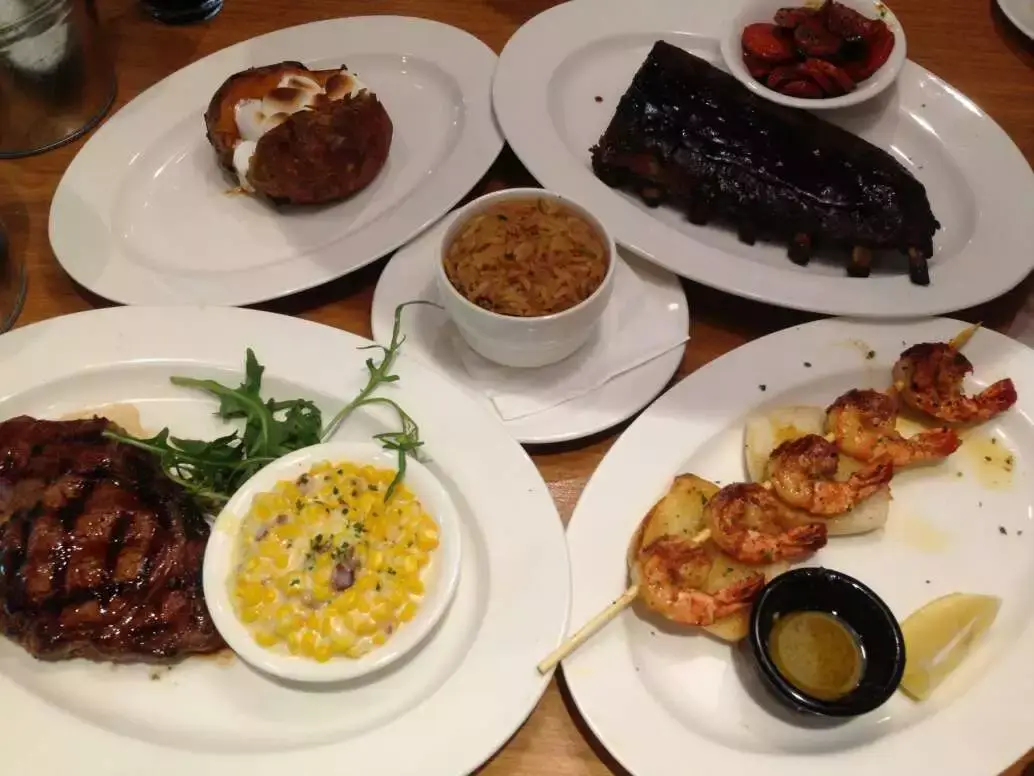 Situated in Elk Grove, a city in Sacramento County, Texas Roadhouse is a steakhouse (featuring great wine) serving American dishes with a Southwestern twist, within a Texas-like environment. It serves the best steaks and ribs to made-from-scratch sides & fresh-baked rolls. It is a restaurant you must visit whenever in Elk grove.
Address: 8094 Orchard Loop Ln, Elk Grove, CA 95624
1.7. Tower Cafe
One of the most popular restaurants in Sacramento, Tower Cafe serves the best custard french toast you'll ever try in your entire life. It is one of Sacramento's definitive dishes. It is an outlandish cafe situated next to the iconic Tower Theatre in Broadway that serves eclectic grub, from classic breakfast sandwiches to hearty Asian and Spanish cuisines.
It indeed is the best weekend brunch spot in Sacramento, as it has been voted as for several years in Sacramento history. Try their famous french toast soaked in custard or seasonal fruit french toast or the Santa Fe Blueberry cornmeal pancakes or brunch pizza.
They also serve some of the best egg delicacies in breakfast such as the Oaxacan eggs mole, Eggs Tower or Madame Cristo. Their burgers are heavenly and they use brioche buns. Gluten-free options are also available. Tower Cafe is a great place to dine in or for takeaway.
Address: 1518 Broadway, Sacramento, CA 95818
1.8. Sunflower Drive-In
Regarded as one of the best restaurants in Sacramento, Sunflower Drive-In restaurant is situated in Fair Oaks and is most famously known for its nutburger. The Nutburger is a texture-rich blend of sunflower seeds, cashews, walnuts, and almonds in a patty, bound with carrot and brown basmati rice. Yet it is not dry and mealy as it uses a concoction of herbs, fresh sprouts, and its decidedly classic tomato-lettuce-pickle trinity on a fresh wheat bun.
Address: 10344 Fair Oaks Blvd. Fair Oaks
2. Best Restaurants In Sacramento, CA 95814
The Sacramento restaurant scene is the most enriching in downtown Sacramento. It has some of the best restaurants in Sacramento that serve some of the best classic Sacramento cuisine, Sacramento staple, and have excellent dinner locales, great food with excellent service.
You absolutely should visit these restaurants in Sacramento the next time you are visiting Sacramento!
2.1. Yard House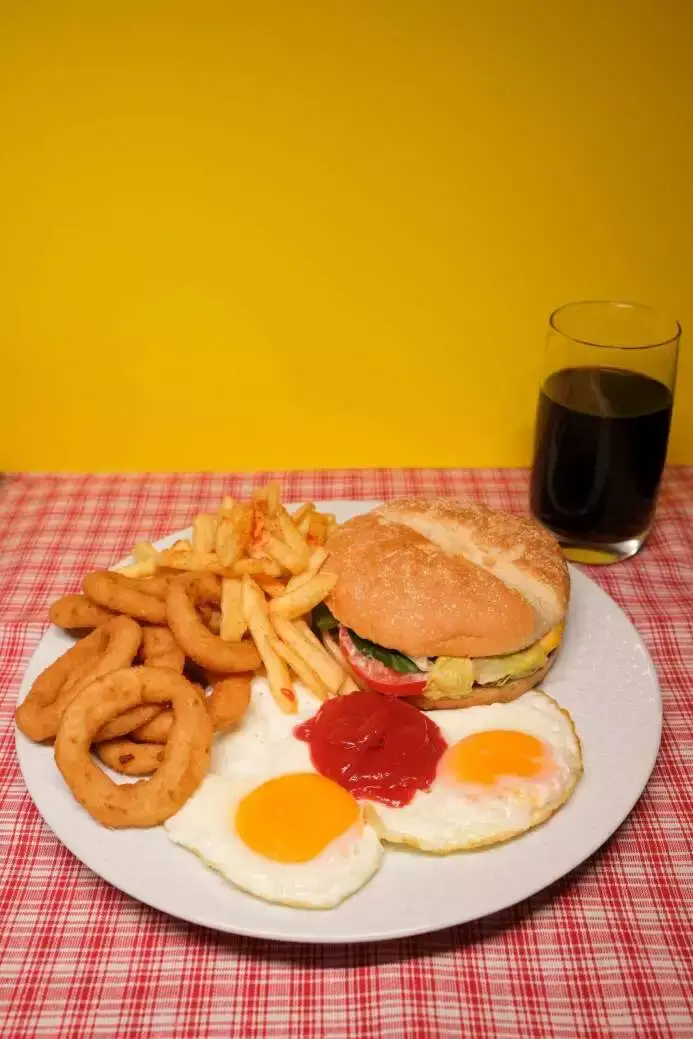 Are you looking to enjoy some relishing American cuisines in Sacramento? Well, look no more. Yard House in St Sacramento CA 95814 might be the perfect spot for you! It has over a hundred tasty dishes on its menu with some refreshing drinks, cocktails, and spirits.
Their very delicious food menu includes grilled burgers, street tacos, fresh spring rolls, seafood, green salads, steak, and many more to choose from. Drinks feature American craft and import beers, yummy cocktails, spirits, and wines.
Service options include takeout and curbside pickup and no contact delivery. Or better yet, dine in their super cozy dining room!
Address: 405 K St Sacramento, CA 95814
2.2. Sutter Street Steakhouse
A classy place in Folsom blvd Sacramento CA, Sutter Street Steakhouse is where the magic happens. It is brought to you by the creators of the multi-award-winning restaurant, Street Steakhouse (in Chico, CA). And now they bring Sutter Street Steakhouse to the Folsom Community.
Sutter Street in Folsom blvd Sacramento CA features U.S.D.A. Prime Cuts of Beef, Fresh Seafood, a full-service bar, and an extensive drinks list. Sutter Street Steakhouse takes pride in harmonizing personalized, comfortable service with the finest quality Sacramento staple and other deli meats. It is famously known for its New York steak which you must try whenever visiting Sacramento.
They are passionate about providing diners with exquisite cuisine matched with exceptional service. From the casual affair to the gourmet dining experience, hardworking individuals at Sutter Street are committed to presenting an evening/night you will not forget. Discover why Stutter Steak Steakhouse is on our list of best restaurants in Sacramento.
Address: Folsom Blvd. Sacramento CA (within the Folsom Electric Building)
2.3. Frank Fat's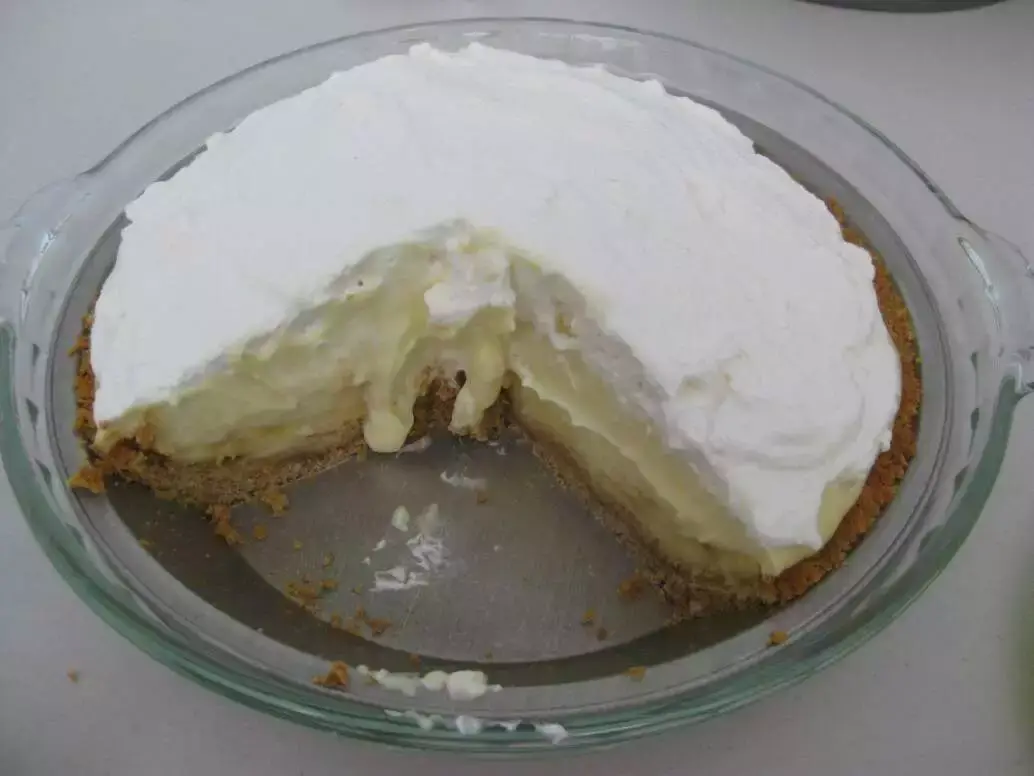 A classic Sacramento carvery, Frank Fat's in St Sacramento CA 95814, was established in 1939. It is well known through its tagline that says, "Before downtown was hip, it was fat." It is one of the best restaurants in Sacramento that serves Chinese and American cuisines. It is the oldest family-run restaurant in the Sacramento location (now run by the Fats.)
Frank Fat's celebrated its 80th anniversary in 2019 and is the oldest restaurant still operating in the Sacramento restaurant scene. It is best known for its traditional banana cream pie which is not only a treat to your mouth but also your soul. It prominently served chop suey, in its early years but the addition of American cuisines in its delicious food menu makes it even more appealable.
2.3.1. The Great Food At Frank Fat's
We can mention only some of the items from the menu. Feel free to discover for yourself! Frank Fat's serves several varieties of chow mein and Shahe Fen; New York strip steak has been on its menu since the early years. Honey walnut prawns is another among its long-standing dishes. Another popular dish for decades has been the crispy, golden-brown, juicy Peking duck.
Frank Fat's banana cream pie though not a Chinese dish, is a very popular item on the menu. Banana cream pie has been on the menu since the 1940s and Frank Fat's version is "arguably Sacramento's most famous dessert."
Service options include dine-in, takeaway, and no-contact delivery.
Address: 806 L St, Sacramento, CA 95814
2.4. Bangkok@12 Thai Restaurant
Bangkok@12 Thai Restaurant is one of the most likable restaurants in Sacramento with its relaxing space, pleasing decor, and authentic Thai food. It is one of those Sacramento restaurants which makes you feel closer to yourself, especially if you love Thai food!
Visit Bangkok@12 to try out their amazing Thai dumpling, fried shrimp, tom Kha soup, beef noodle soup, Boat Noodle Soup, varieties of salads, steamed rice cakes, tasty seafood, or Bangkok Specials. It also offers refreshing drinks to go with your food. Apart from such classic dishes, the restaurant is also known for its great service.
Address: 900 12th St, Sacramento, CA 95814
2.5. Il Fornaio Sacramento
One of the most renowned restaurants in Sacramento, Il Fornaio is the king of Italian cuisines. Gently cooked delicacies made from local ingredients make you want to go back for more, each time you leave, which again, you wouldn't want to, thanks to their super cozy dining room space.
It serves the best Italian dishes such as the calamaretti fritti, which is lightly flavored, deep-fried baby squid, served with spicy marinara sauce. Carpaccion, which is thinly sliced raw certified Piedmontese beef, shaved grana Padano, capers & wild arugula, drizzled with lemon-olive oil.
Don't forget to try their hearful Italian classic dishes and specialties such as the Salmone Alla Griglia, which is grilled norwegian salmon with lemon & extra-virgin olive oil; served with sautéed seasonal vegetables & roasted yukon gold potatoes. Petto Di Pollo Al Peperoncino is grilled free-range chicken breast marinated with herbs, trebbiano wine, dijon mustard & lemon, topped with spicy peperoncino sauce; served with sautéed seasonal vegetables & roasted yukon gold potatoes
Address: Wells Fargo Center, 400 Capitol Mall, St Sacramento, CA 95814
2.6. Brasserie du Monde
Since its opening in 2015 as Brasserie Capital, Brasseries du Monde has been consistent in its great service and amazing food and drinks served in a stylish yet cozy environment. In 2021, they expanded their primarily French cuisine to include continental food around the world, and thus their name too changed from Brasserie Capital to brasserie du Monde.
Visit Sacramento now and see for yourself why Brasserie du Monde be of the best restaurants in Sacramento!
Address: 1201 K St #100 St, Sacramento, CA 95814
2.7. Ella Dining Room And Bar
One of the chicest restaurants is found in Ella Dining Room And Bar. One of the oldest restaurants in Sacramento, Ella and Family has been committed to promoting local and sustainable growers, farmers, and ranchers, and to creating fresh, honest, and innovative dishes.
Their food features the highest quality seasonal and regionally sourced ingredients at Ella and its sister restaurants such as The Kitchen Restaurant, OBO' Italian Table & Bar, and Selland's Market Café.
It serves lunch, dinner, cocktails & wines, desserts, and something that's called the trendy "happy hour" which has great food at even greater prices. Lunch includes varieties of bread, rolls, seafood such as shrimps and oysters cooked in delicious sauces, salads, hamburgers, and many more.
Dinner options include a combination of intriguing appetizers, delectable entrees, and amazing sides to go with your main course. It also has private dining options. There are also several cocktail concoctions that must go with your food. It indeed is one of the restaurants in Sacramento.
Address: 131 K St, Sacramento, CA 95814
2.8. The Melting Pot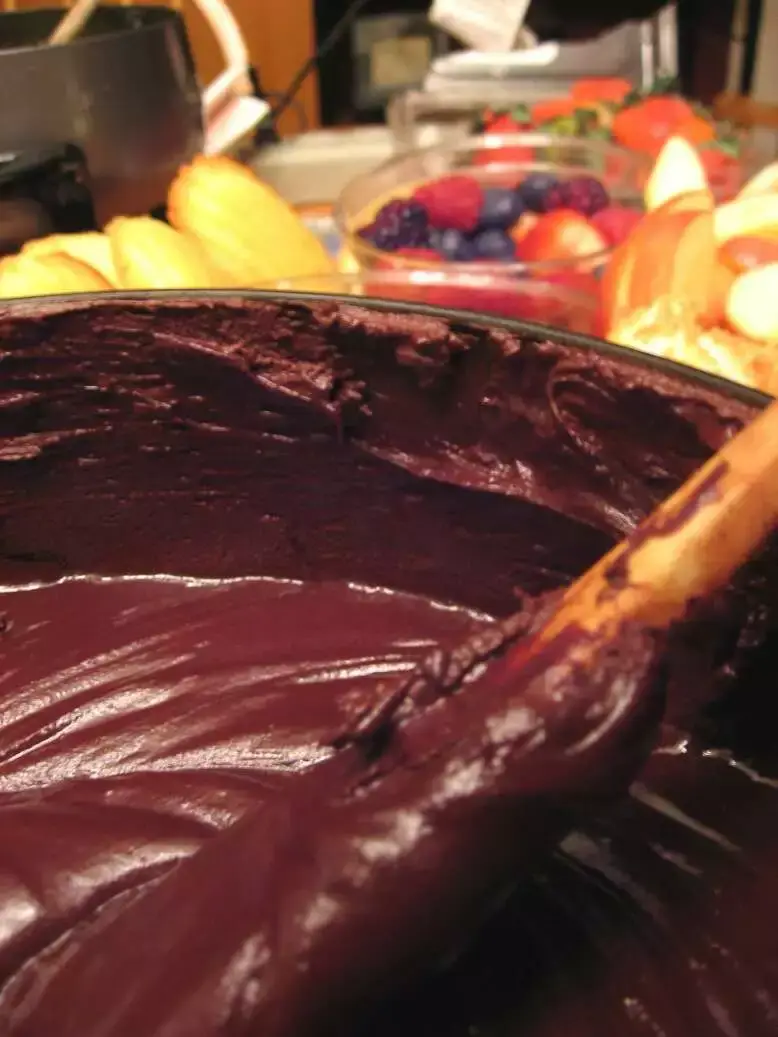 The Melting Pot offers a unique, interactive, and fun dining experience unlike any other restaurant in Sacramento. It is a fondue restaurant where people come together in a welcoming, leisurely environment that allows families to connect, communicate, and create memories, all over fondue.
The Melting Pot is located downtown, within walking distance of Music Circus, the Sacramento Convention Center, Memorial Auditorium, Sacramento Theater Company, IMAX Theater, and the Governor's Mansion. Diners can visit it from around the corner like from Roseville, Folsom, or Elk Grove or further away, as it also has extensive parking facilities.
If it's dinner or chocolate dessert after, a long, leisurely romantic night out, family fun or just an evening with friends, the Melting Pot makes it the Perfect Night Out.
It boasts of being the recipient of the BERC 2015 Sustainable Business of the Year award for energy conservation and the Sacramento Environmental Commission's 2015 award for sustainable and environmentally-friendly business practices.
Address: 814 15th St, Sacramento, CA 95814
3. Restaurants in Sacramento Midtown
Midtown Sacramento is known for its diverse restaurant scene: from trendy, classy dining to contemporary global cuisine to craft breweries and hip gay bars and nightclubs. It also has several independent galleries, stylistic boutiques, vintage shops, and music venues. It is one of the best places to celebrate your most special occasion in Sacramento.
3.1. Coriander
Coriander is one of the finest Vietnamese restaurants in Sacramento. It serves some of the classic central Vietnamese dishes such as banh mi, pho & meat, and tofu entrees. It is a fancy restaurant for you to dine in and also has outdoor dining facilities.
Its mouthwatering Vietnamese food is made from local ingredients and includes delicacies like Pho Beef, Tofu Noodle Soup, Beef noodle soup, Vietnamese Udon, and Com Suon Nuong. in desserts, you must try their Vietnamese Jackfruit or Avocado Smoothie and ice cream and pandan waffles and longan.
Address: 1899 Alhambra Blvd. Sacramento, CA 95816
3.2. Zócalo Restaurant Midtown
An elegant restaurant and bar, Zocalo Restaurant in Midtown Sacramento is a restaurant-cum-bar known for its modern Mexican dishes, classic margaritas & weekend brunch. Its vibrant local scene makes it stand out from all the restaurants in Sacramento.
Its service options include Dine-in, Curbside pickup, and no-contact delivery
Address: 1801 Capitol Ave, Sacramento, CA 95811
3.3. Iron Horse Tavern
Located near Southside Park in Sacramento, Iron Horse Tavern brings a spirit of revived urbane sophistication to the dull Sacramento midtown. It indeed is one of the best restaurants in Sacramento that serves good food and enhances your mood from the moment you enter.
3.3.1. Dining Room Of Iron Horse
Iron Horse has been built in a style that interweaves an industrial heritage with sleek international feel. It is crafted with vintage touches like the reclaimed wood and hexagonal tile constituting the floors in the dining room and bar, respectively.
The classy bar is made with black anodized steel facing and pounded copper top, with blown glass light fixtures and a model locomotive perched beneath the antique tin ceiling. Three booths, including one with a fireplace, line one side of the bar space. It also has a comfortable outdoor patio setting with a sleek bench and tables seating where guests dine and drink alfresco.
3.3.2. Amazing Food At Iron Tavern
Iron Tavern offers some of the best food in all Sacramento restaurants. it is best known for its varied salads such as the Ceaser salad, shrimp salad, luau shrimp salad, Santa Fe Chicken salad, etc. Apart from that, you get some tastiest selections of sandwiches, burgers, nuggets, nachos, tacos, and bread. Its fried chicken burger and corned beef sandwich are really good in all of the locality of Southside Park. It also has gluten-free options.
Address: 1800 15th Street, Suite B St, Sacramento, CA 95811
3.4. Selland's Market Cafe
Established in 2001, Selland's procures the finest ingredients available to make real, honest, homemade food using family recipes and the bounty of the region and the season. Much of their seasonal produce comes straight from the local Famers Markets. They are committed to using local, sustainable, and organic produce as hormone-free meats whenever possible, and do not compromise quality or taste!
They serve some of the most delicious a la carte entrees like the salmon fillet provencal and Teriyaki chicken thigh. To go with your food they have mashed potatoes, mac & cheese, French fries, etc. You should definitely try their wood-friend pizzas, burgers, and hot sandwiches.
They also serve scrumptious dairy-free baked goods, for which they are known. Selland's indeed is one of the best restaurants in Sacramento.
Address: 5340 H St, East Sacramento, CA 95819
Click here to read more with us.
Also check out, Best Asian Restaurants in NYC.
Why is New York Called the Big Apple?
Verified Content by Experts
USA Tales has content written by niche experts, travelers, students, and those with real-life experience. Our content is also periodically reviewed by subject matter experts to ensure content accuracy and relevancy. Have a question? Email us at team@usatales.com