It's been a solid 14 years since we were introduced to The Marvel Cinematic Universe, with one of our favorites, Iron Man, aka Tony Stark, aka Robert Downey Jr.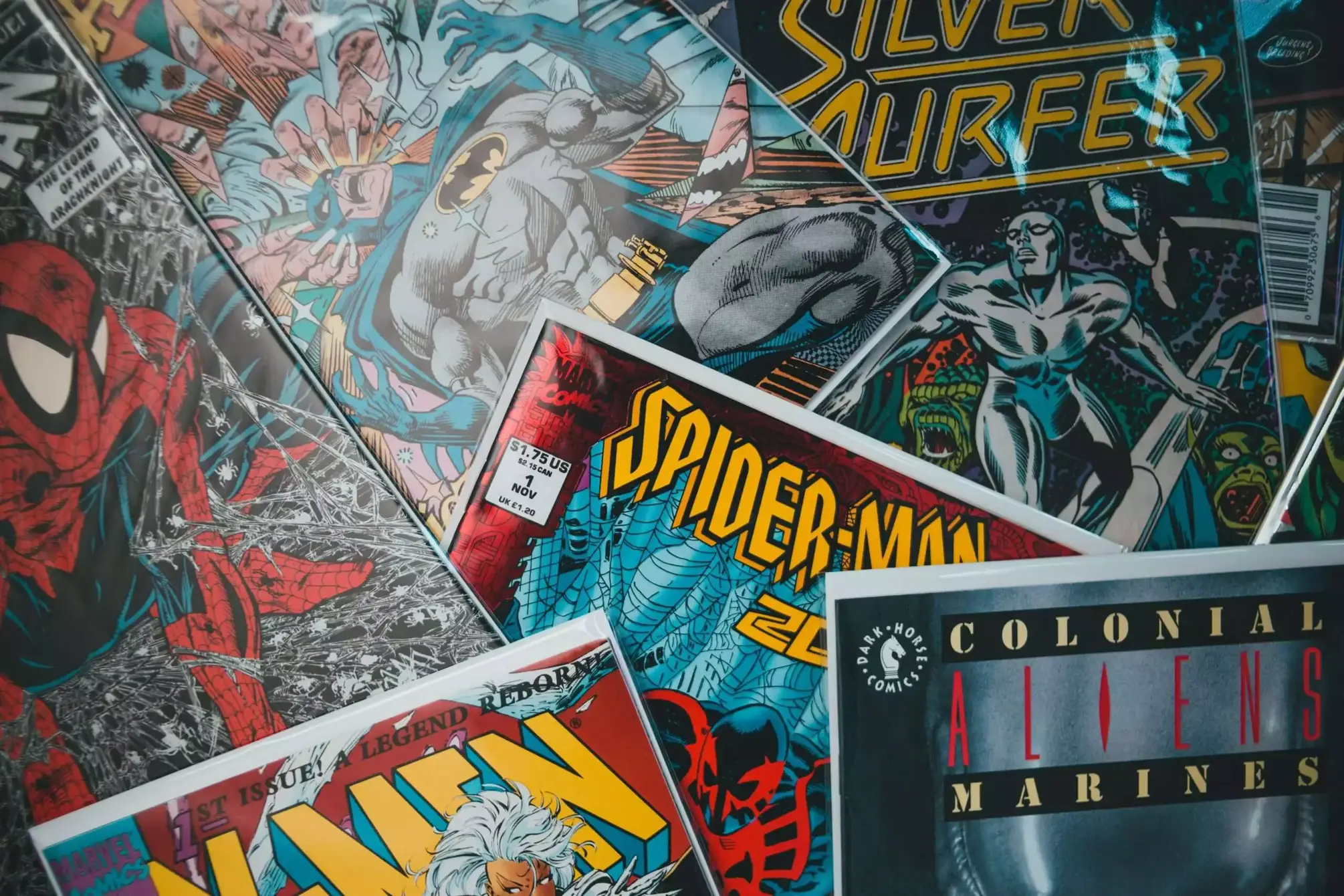 Adapted from Stan Lee's comics, MCU movies sure did something right to find a permanent spot on the hearts of comic book fans.
To date, 32 MCU Films and series have been released. This article will help all the newbie MCU fans to navigate into this universe because we are talking about all of the best marvel movies ranked.
From Worst to Finest: Best Marvel Movies Ranked by the Audience
32) Eternals (2021):
First, on the list of best Marvel movies ranked is Eternals. It was always going to be difficult to get the first Avengers-level Marvel movie in the fourth phase properly.
How would Marvel react after Endgame wrapped out phase three so nicely and defined the ensemble superhero genre so quickly? With a clumsy plot that supposedly introduced far too many new characters all at once.
31) What If…?: (2021)
Next on the list of best Marvel movies ranked, What if, in a thinly veiled attempt to bolster Disney+'s Marvel offering, the studio rushed a smart-sounding notion into production while using weak, near-parodic scripts?
What if voice actors – some reliving their roles, others mysteriously replaced – recorded their performances, and animators created uncanny 3-D renditions of characters we know and love? What If failed to create a mark on MCU fans and left us all with a bitter taste. Oh well.
30) The
Incredible Hulk

(2008)

The role of Edward Norton as the giant green guy, aka The Incredible Hulk, has been almost completely forgotten. When it was first released, it was panned with lines like "more like, the adequate hulk" (AO Scott in the New York Times), and it hasn't garnered a cult following since. Out of the best Marvel movies ranked, this movie stands too low.

The early CGI Hulk was supposed to undertake dramatic heavy lifting it couldn't quite handle, and Norton's performance as Banner was a tad unlikeable. What is the film's biggest sin? A Ruffalo-led picture, which would undoubtedly be a charming Black Widow-Hulk romcom, is keeping us from seeing it.
29)
Captain Marvel

(2019)

Next on the list of best Marvel movies ranked, with some perspective, we must admit that Brie Larson's first appearance in the Marvel Cinematic Universe was a flop. It will not be spared the ravages of time.

The plot was so complicated and dull that only a few people who had seen it could repeat it to you – something about shapeshifting aliens at war with one other? – and the principal heroine was so lifeless that not even Larson's ability could save her.
28) Thor: The
Dark World

(2013)

Thor has long been considered one of Marvel's most fantastic series in comic books. After all, the protagonist is a Norse deity who is virtually immortal and impregnable.

Director Alan Taylor and Marvel Studios embrace the extra-dimensional magnificence of it all in Thor: The Dark World. Thor, played by Chris Hemsworth, and Loki, played by Tom Hiddleston, make it easier to overlook the problems in this MCU film.
27)
Iron Man

2 (2010):

Next on the list of best Marvel movies ranked, Iron Man 2's loss of direction after a very good first film was a surprise, but in hindsight, it appears to have been too much, too soon for the franchise.

Stark's implausible "palladium poisoning" narrative was quite unwelcomed. The end result was a shambles that was exacerbated by comparisons to its far superior first Iron Man film.
26)
Doctor Strange

(2016):

Next on the list of best Marvel movies ranked, Doctor Strange is entertaining and entertaining—funny when it needs to be, serious when it needs to be, and brimming with a magical mystique that adds a disguised layer of complexity to the Marvel universe's inner workings.
25)
Black Widow

(2021):

Next on the list of best Marvel movies ranked, Black Widow is a strange film in many ways, serving as both a relic and a prologue, an epilogue that occurs before the story finishes and, with Florence Pugh's Yelena Belova, an introduction to another component of the post-Phase 4 MCU.

It's unclear that Scarlett Johansson as Black Widow was ever intended to be more than an epilogue to Endgame's epic finale. In other aspects, however, Black Widow is all too familiar, particularly in terms of its genre-specific flaws.
24)
Ant-Man

(2015):

Peyton Reed's Ant-Man offers a welcome break from the extinction-level threats and superhuman bombast of the two Marvel films that came before it. Instead, everything feels smaller and more human in a way that can only be described as power-set appropriate. 

Ant-Man is boosted by the charisma and affability of Paul Rudd, much like Guardians of the Galaxy is bolstered by Chris Pratt's charisma and affability. Phase Two of the Marvel Cinematic Universe closed on a tiny but very appropriate note with Ant-Man.
23) Avengers: Age Of Ultron (2015):
When the second Avengers film was released, it received a lot of positive press, but it also earned a lot of negative press, with many superhero genre fans claiming that, while it was unquestionably entertaining, it was a step back from Joss Whedon's record-breaking original.
Even if it can't quite match it and occasionally feels like a lead-up to the next Avengers film, there's plenty to love in this action-packed tale. However, it still remains to be a fan favorite of most people and has hence earned the 23rd spot on the best marvel movies ranked.
James Spader is fantastic as the godlike Ultron, a brilliantly arrogant, immature AI figure whose performance is overshadowed by plot rather than acting. However, we may remember Age of Ultron more for the storyline fallout it sparked in the MCU, as Tony Stark's guilt over creating Ultron is pivotal in propelling him into the fantastic Civil War.
In the aftermath of multiple other MCU films, its importance has grown as a result of what it has contributed to the creation of Tony Stark's position in The Civil War.
22)
Ant-Man

and the Wasp (2018):

After the events of Captain America: Civil War, Scott Lang (Paul Rudd) is still under house arrest but just days away from being released when he receives a message from Janet (Michelle Pfeiffer), the mother of Hope/Wasp (Evangeline Lilly) and the wife of Hank Pym (Michael Douglas), who has been trapped in the Quantum Realm for 30 years and needs Scott Lang to gather her family so they can save her.

The film's conclusion has the jazzy, silly rhythm that you would expect from a film like this and has hence earned the 22nd spot on the best marvel movies ranked.
21) The Falcon & The
Winter Soldier

(2021):

Next on the list of best Marvel movies ranked, we predicted that Marvel would have to put in a lot of effort to persuade us that second-stringers Bucky Barnes (Sebastian Stan) and Sam Wilson (Falcon) were ready to make the jump to the big leagues.

While Wilson's impostor syndrome at taking the mantle of Captain America provided some drama, the series was sloppy, uneven – no doubt due to its screenplay being hastily revised during the pandemic – and frequently just downright boring. Even Julia Louis-Dreyfus' late appearance couldn't save these lads.
20)
Iron Man

3 (2013):

Next on the list of best Marvel movies ranked, the quips aren't up to much in his iron man movie, and the ill-thought-out terrorism plot – Stark transforms into Jack Bauer when a series of bomb attacks orchestrated by villain Mandarin take place around the world – is extremely dull. Downey Jr. and director Shane Black clearly had a lot of fun making it, but the quips aren't up to much.
19) Thor (2011):
Thor is now a staple character in the Marvel Cinematic Universe, bridging the charisma gap between Tony Stark's tech billionaire glitz and Steve Rogers' serious righteousness.
That's well and dandy, but it wasn't always like this. The first Thor, like its lead, was gloomy and lumbering. What movie did get right – and very right – was Tom Hiddleston's Loki, who almost single-handedly saved it from obscurity in the midst of far better MCU efforts before and subsequently.
18)
Captain America

: The

Winter Soldier

(2014):

Next on the list of best Marvel movies ranked, this superhero movie is not only notable for introducing Sam with his origin story (Anthony Mackie, Falcon) to the Marvel Cinematic Universe but is one of the best marvel movies ranked.

Chris Evans' Steve Rogers battles Sebastian Stan's Winter Soldier, an old army comrade turned terrorist organization Hydra sleeper agent, alongside Scarlett Johansson's Natasha Romanov. The film pays homage to 1970s conspiracy thrillers while also attempting to make a statement about the monitoring state. 
17) Loki (2021):
Loki teams up with TVA agent Mobius (a dedicated Owen Wilson) to track down a parallel version of himself after an ungodly amount of exposition and fast-tracked character development in dimly lit rooms, and things start to get a little crazy. It's entertaining in spurts, but it never quite reaches the heights that its premise indicates.
16)
Captain America

: The

First Avenger

(2011):

Next on the list of best Marvel movies ranked, the first in its trilogy.

The character's mythos and the all-American values he represents are a little too sincere, and the character's nostalgia aspect doesn't completely convey. Despite being hampered, as a result, Captain America was a perfectly decent film.
15)
Spider-Man

: Far from Home (2019):

Next on the list of best Marvel movies ranked, they didn't even make an attempt to make the plot believable. Despite this, the adversary (amazing Jake Gyllenhaal as Mysterio) was able to track down Peter Parker!

The fact is, Tom Holland as Spider-Man is so lovable and approachable that they could have done anything and hooked us. Zendaya, JB Smoove, and some bizarre visual effects were enough to keep us engaged throughout. That's not to mention the cliffhanger.
14) Hawkeye (2021):
The chemistry between Jeremy Renner's Hawkeye and Hailee Steinfeld's Kate Bishop is terrific, and the action scenes include a large helping of fun. Is it possible to call it a Christmas series?
Oh, and Lucky? Give me that dog, please!
13)
Guardians of the Galaxy

Vol. 2 (2019):

It would never be as good as the first film since the element of surprise had been removed. Despite this, there's an odd, meaningless plot – Kurt Russell plays a planet? — who also happens to be Starlord's father? — doesn't take away from the entertaining elements of the previous picture.
12) Shang-Chi and The Legend Of The 10 Rings (2021):
Next on the list of best Marvel movies ranked, the blockbuster picture Shang-Chi and the Legend of the Ten Rings were exactly what 2021 needed and surely is one of the best marvel movies ranked.
It's a fantastic comic-book film, with Marvel wisely choosing a plot with excellent source material that's unlike anything we've seen before. Shang-Chi is a fantastic start for a hero who will undoubtedly return in the future.
11) WandaVision (2021):
Next on the list of best Marvel movies ranked, Wanda Maximoff had taken over a small town in New Jersey and turned it into a comfort TV-inspired fantasy land in which her love, Vision, was still alive.
As the story unfolded in the second half of the series, it became utterly captivating, thanks in large part to a menacing and comedic performance from Kathryn Hahn (Agatha Harkness) and the faint hint that the MCU's multiverse might be just around the corner.
10)
Captain America

:

Civil War

(2016)

One of the best of the Captain America Trilogy, A film that contains plenty of men shouting at each other in rooms, watch Captain America and Iron Man feuding over whether or not to nationalize the Avengers, as well as the introduction of Tom Holland's MCU Spidey.

For the first time, our superheroes face repercussions after accidentally destroying a huge portion of fictional Sokovia and killing innocent civilians in Lagos.
9)
Iron Man

(2008):

Next on the list of best Marvel movies ranked, in 2008, something about Iron Man was compelling, and Tony Stark's debut excursion grossed an easy £400 million-plus change, reaffirming Robert Downey Jr's standing as Hollywood's most charismatic man. Iron Man had wit in spades, spectacle, and it set the stage wonderfully for the rest of the series.
8)
Black Panther

(2018):

Black Panther, played by the late Chadwick Boseman, was terrific. One can easily say that it was one of the most entertaining films of 2018.

It's a world-building film that never drags on; Wakanda is brought to life so naturally, thanks to superb collaboration in front of and behind the camera. And, lest we forget, Michael B Jordan's Killmonger is the franchise's best villain to date and hence has earned the 8th spot in the best marvel movies ranked.
7)
Spider-Man

: Homecoming (2018):

Next on the list of best Marvel movies ranked, Spider-Man: Homecoming, the first Spider-man movie, struck the proper blend between high school genre beats and Spider-man's duty as New York City's defender thanks to director Jon Watts. As a result, Homecoming was astute, heartfelt when appropriate, and a thoroughly modern take on superhero films.
6) Avengers Assemble (2012):
After years of planning, origin films, and crossovers, Joss Whedon's Avengers Assemble was the moment the entire Marvel Cinematic Universe project came together – confirmation in celluloid form that what had only been envisaged on paper could, and would, work.
5) Avengers:
Infinity War

(2018):

Next on the list of best Marvel movies ranked, the decision to kill off half of the MCU heroes at the end of this avengers film, as useless as it was, was quite bold for such a large family film franchise. The interaction between the Guardians and Thor is hilarious, and the climactic battle is significantly superior to the one in Endgame.
4) Thor: Ragnarok (2017):
Next on the list of best Marvel movies ranked, this Thor film, Thor: Ragnarok is already in the top half of our list thanks to the Hulk reveal along with Chris Hemsworth reprising his role as Thor, but add in the rest of the film – from romping, acid-trip hilarity to a hearty dose of silky Jeff Goldblum – it's one of Marvel's greatest.
3)
Guardians Of The Galaxy

Vol.1 (2014):

It's the greatest of the bunch as a stand-alone film and is one of the best marvel movies ranked. The core cast – Chris Pratt's star-making performance, Bradley Cooper's talking raccoon, and Vin Diesel's talking tree – are as close to perfection as you'll find in a modern-day movie.

One of the finest movie soundtracks of the twenty-first century is Starlord's mixtape, which is jam-packed with disco bangers from the 1970s and 1980s.
2) Avengers: Endgame (2019):
Next on the list of best Marvel movies ranked, The Russo Brothers' three-hour, $356 million behemoths of a film managed to outperform expectations as one of the best marvel cinematic universe movies and are one of the best marvel movies ranked.
With Infinity War's terrible "snap" conclusion to contend with, Endgame navigated the minefield of movie time travel and credibly saved the previously doomed heroes, all without feeling like a cop-out. The goodbye to Robert Downey Jr. aka our Iron Man was too soon for us.
1)
Spider-man

: No Way Home (2021):

With Homecoming, we thought we'd seen the best of Tom Holland's Spider-Man, but Spider-Man: No Way Home has taken the character to new heights.

Undoubtedly, No Way Home is a hugely ambitious picture that resolves Peter Parker's levels of narrative strands spanning two decades of movie history, delivering something for everyone and surely is one of the best marvel movies ranked.

So, this was our list of best Marvel movies ranked by the audience. I hope you liked it. Do let us know in the comment section below.
Suggested Reads:
To read more articles like this, click here.
Verified Content by Experts
USA Tales has content written by niche experts, travelers, students, and those with real-life experience. Our content is also periodically reviewed by subject matter experts to ensure content accuracy and relevancy. Have a question? Email us at team@usatales.com