Who wouldn't like to sip and gaze out at the amazing landscapes of Missouri Wineries and vineyards? 
Missouri wineries and vineyards industry in the state was first established in the 1880s by German immigrants and nicknamed its grape-growing region the Missouri Rhineland, named after the famous German wine region.
7 Best Missouri Wineries and Vineyards
Missouri is a state of the U.S.A., located in its midwestern region. Popularly known as "Show Me State," Missouri was the 2nd largest wine producer in the U.S.A. before Prohibition ruined its well-established wine industry.
The revival of the Missouri wineries and vineyards industry started in 1965 by growing vineyards and wineries along the Missouri River, which is the most favourable climate for growing grapes.
Missouri wineries and vineyards industry have now 150 wineries concentrated along the 5 AVAs are also home to the 1st American Viticultural Area (AVA) – Augusta region (3.9 million acres), recognized in June 1980.
The other four AVAs are – Ozark Mountain AVA, Ozark Highlands AVA, Herman AVA and, Loess Hill District AVA.
Here are some of the famous Missouri wineries and vineyards:
1. Augusta Winery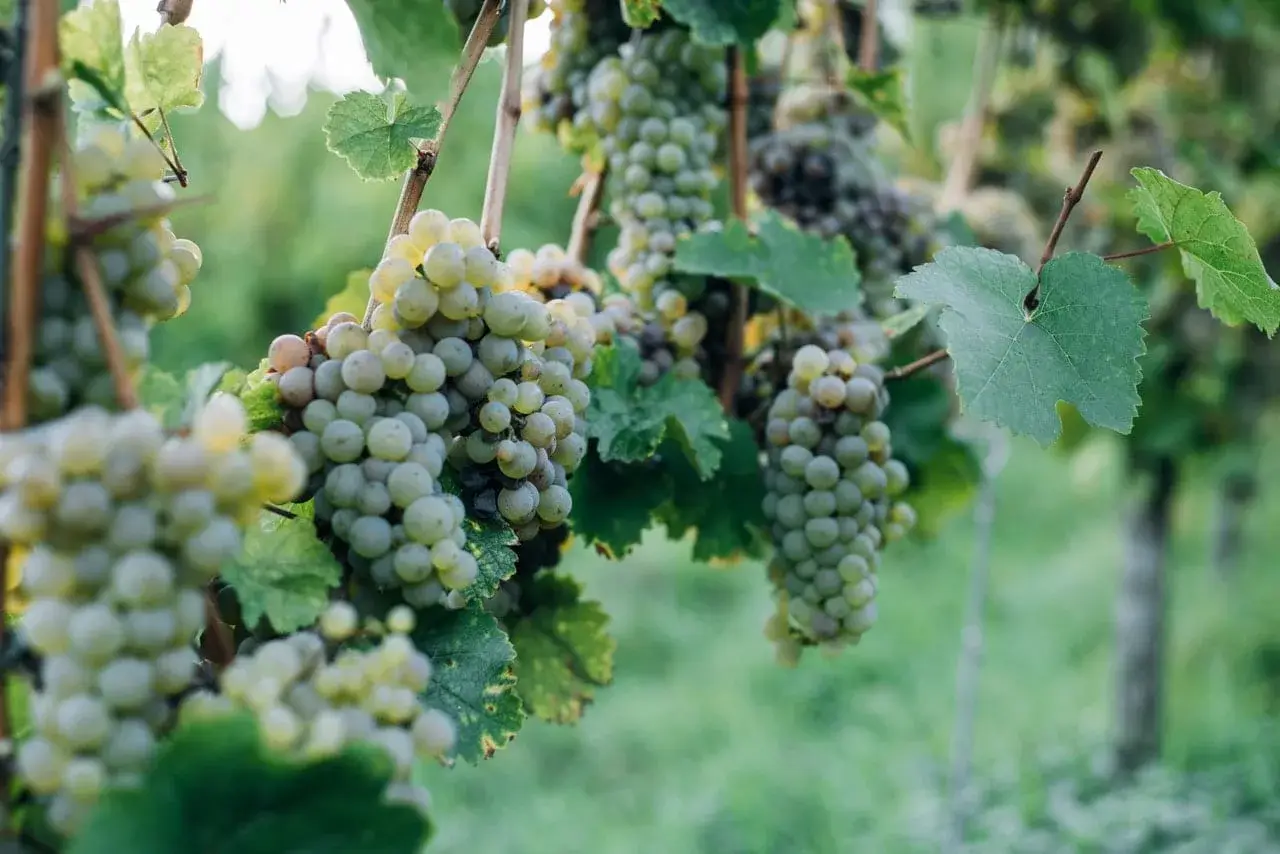 Located in the picturesque town of Augusta, Tony Kooyumjian founded the Augusta Winery in 1988.
This winery has won several gold and silver medals in international competitions such as Jefferson Cup Invitational, Pacific Rim, Missouri Wine Competition, etc.
The winery produces varieties of wines from dry to sweet and fruity, utilizing their grapes varietals such as American Heritage grape Norton, Vidal Blanc, Seyval Blanc, Vignoles, Chardonel and, Chambourcin.
Enjoy a glass or two from their bests – 2017 Chambourcin, Norton, Dry Muscat and, many more in their cozy tasting room or outdoor wine terrace or wine & beer garden deliciously paired with local produces.
2. Montelle Winery
Montelle Winery, founded by Clayton Byers in 1970 and later purchased by Tony Kooyumjian, co-owner of Augusta Winery in 1998, is located one and a half miles east of Augusta.
They are well known for their German-style white wines, delicious dessert wine, and their dry and semi-dry wines- Chambourcin, Norton, Chardonel, Dry Vignoles, Seyval Blanc, and La Roseé.
The winery is the winner of numerous gold, silver and, bronze awards such as the Missouri Wine Competition, Jefferson Cup Invitational, Mid-American Wine Competition, and more.
Enjoy the wine of your choice or savour their premium selection in the relaxed environment of their tasting room or the terrace seating area.
Their on-site Klondike Cafe offers delicious and different pizzas, wraps, sandwiches, soups, and more.
3. Mount Pleasant Estates
Mount Pleasant Estates is the oldest winery in the Augusta Appellation, established in 1859. They produce their award-winning wines from 9 grape varieties grown on 125 acres of hillsides.
Here are some of their Wine Spectator high-rated wines- Cabernet Sauvignon American NV, Vignoles Missouri 2009, Norton Missouri 2007 and, more.
Their premium and rich wines have won several World Wine Championships Awards and Midwest Wine Challenge Awards.
Savour a glass or two of their Cabernet Sauvignon Augusta, Merlot Augusta, Norton Augusta, or 2009 Vignoles Augusta at their 4,000 sq. foot relaxing tasting room and terrace, marvelling at the spectacular view of the Missouri River Valley. 
4. Noboleis Vineyards
Bob and Lou Ann Nolan own Noboleis Vineyards since March 2005 in Augusta. They produce 30 varieties of wines from four types of Missouri grapes – Traminette, Norton, Vignoles and, Chambourcin grown on 84 acres of land.
They won the prestigious Jefferson Cup in 2017 and have gotten several high ratings for their wines by Wine Spectator.
They offer wine for every palate, from their Dry White light-bodied Dry Traminette and Noboleis Blanc – floral, fruity with a sharp finish, to Dry Red – Norton and Chambourcin, to Sweet Port-Styled Red and Sweet, Dessert Wine.
Enjoy Wine flight and their award-winning wines on their hilltop pavilion while taking in panoramic vineyards and rolling hills sight with their cheezy housemade pizza or your picnic basket.
5. Stone Hill Winery
Established in 1847 and located in the heart of Missouri's Rhineland, Stone Hill Winery is the oldest, most awarded and, prestigious (more than 4,000 medals) winery amongst other Missouri wineries and vineyards.
Before Prohibition, they were America's 2nd largest winery, shipping more than 1 million gallons of wine worldwide.
But the Held family has worked relentlessly since 1965 to rebuild the winery legacy. Norton, a full-bodied red, is the flagship wine of Stone Hill Winery.
Well known for its several award-winning wines, such as the 2015 Cross J Norton, which melts in your mouth like Belgium Chocolate, was awarded a silver medal in the 2018 & 2019 Missouri Wine Competition.
Their Sweet White Wine, Moscato with juicy flavours of fresh ripe Valvin Muscat grapes, has won gold in the 2018 & 2019 Missouri Wine Competition and World Wine Championships.
Enjoy delicious wine of your choice in their historic tasting room or dine at their meticulously restored carriage house and horse barn, the Vintage restaurant – awarded best German restaurant in America.
6. St. James Winery
After the destruction of Prohibition in the early 1900s, the Hofherr family purchased James Winery in 1960 is internationally recognized and awarded for their rich & quality wine.
They are the largest and among the top five most awarded Missouri wineries and vineyards.
Some of the awards their delicious wine has won are Pacific Rim International Gold and Los Angeles International Competition Gold.
They also won a Platinum (94 pts) Critics Challenge International for Cynthiana- a full-bodied, fruity and complex, dry red wine. 
From dry to fruity, sparkling, sweet and, desert, they have wines for all palates. Choose any wine of your choice and enjoy them in their tasting room or beautifully sculpted garden.
7. Amigoni Urban Winery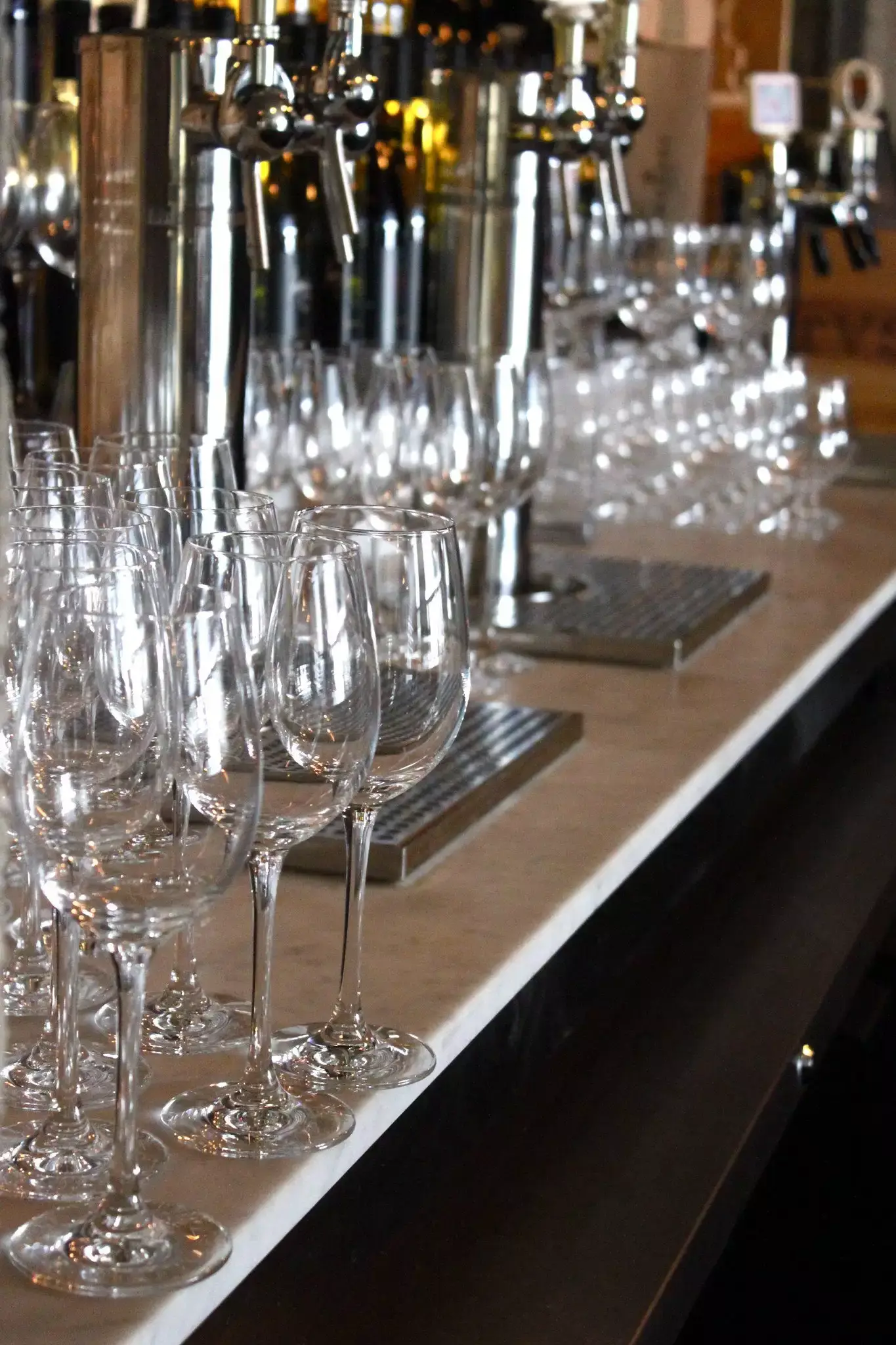 Established in 2006 by Michael Amigoni, Amigoni Urban Winery is near the Stockyards District of Kansan City's Daily Drover Telegram Building.
Specialized in the small but exceptional varieties of wine, they focus on traditional grapes varietals like Cabernet Sauvignon, Cabernet Franc, Viognier and, Chardonnay.
Their high-quality wine varieties include Merlot, Cabernet Sauvignon, Sauvignon Blanc, Mourvedre, Urban Cepages, and more.
Pick a glass or two of your taste and sip it in their beautiful tasting room, a mix of modern and vintage, or on their patio area while soaking in the warm glow of the sun.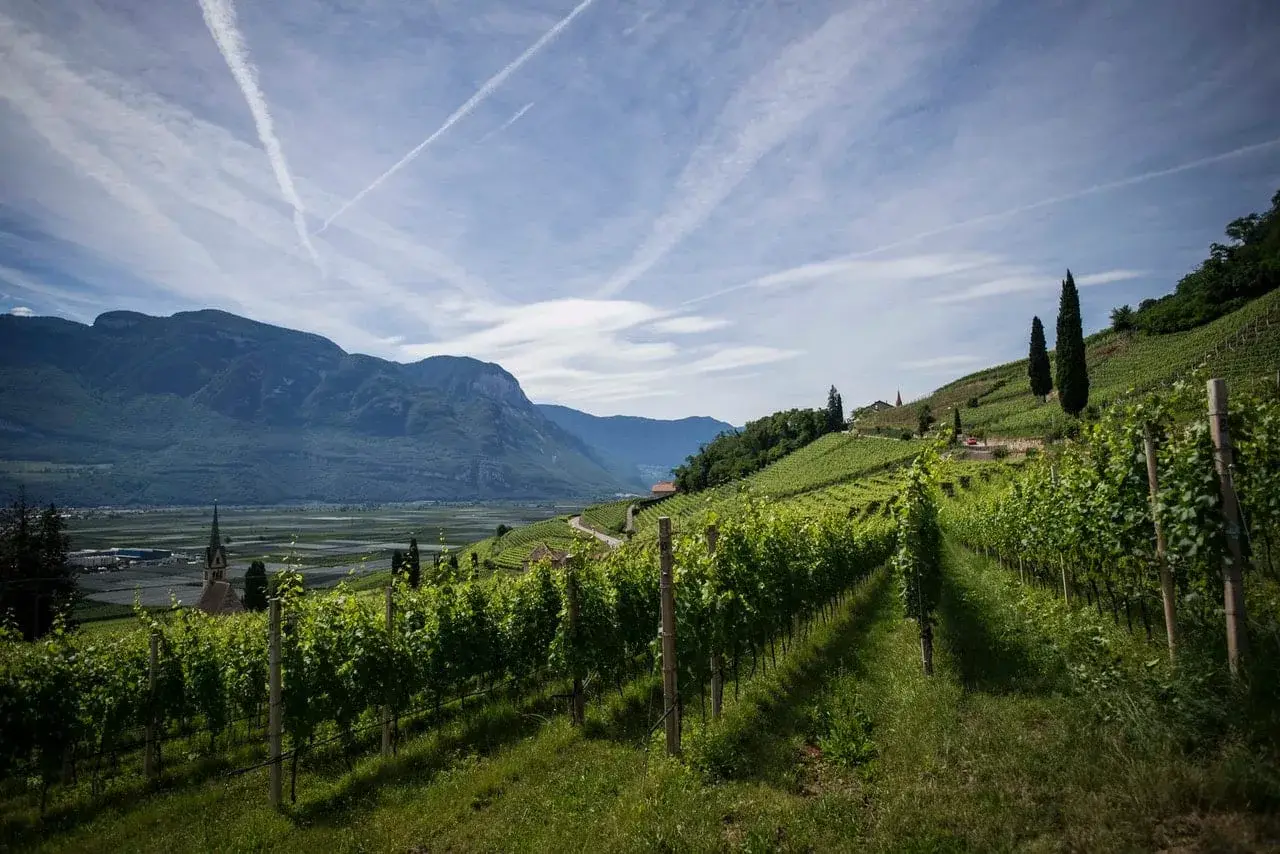 EndNote: Missouri Wineries and Vineyards
Missouri wineries and vineyards industry has come a long way after the Prohibition period and continues to thrive as some internationally recognized wineries.
Plan your next trip to this picturesque Missouris wineries region and be prepared for an unforgettable & delicious experience.
Also, explore the Best 12 National Parks in Missouri You Should Visit for an amazing experience.
Verified Content by Experts
USA Tales has content written by niche experts, travelers, students, and those with real-life experience. Our content is also periodically reviewed by subject matter experts to ensure content accuracy and relevancy. Have a question? Email us at team@usatales.com