No matter what the season, your age, or your skin type, applying the best face moisturizer daily is one of the most important keys to healthy, glowing skin.
Moisturizers are emulsions of oil and water and ingredients for nourishing, treating, and replenishing the skin's hydration while maintaining moisture in the skin and keeping dryness at bay.
The three basic steps of a good skincare routine: cleanse, tone, and moisturize. Often, if you are late for work or just plain lazy, you may skip a few of these steps. But moisturizing is the best way to show your skin some good care and keep it in top condition.
That's because it is a moisturizer's job to work as a protective skin barrier that can prevent dehydration, irritation, redness, and even hyperpigmentation, fine lines, and wrinkles—the more robust your moisturizer barrier, the better the skin's defense against damage.
For the best benefits, moisturize your clean face in the morning or evening as needed for your skin type. But which best face moisturizer works wonders for the skin on your face? Let's have a look at the best moisturizers for your face.
1. How to Choose the Best Face Moisturizer
Here are our best tips for finding the best face moisturizers among the 100 billion products available on the market. Sort through the masses to find the best face moisturizer with consideration of the following points:
Active ingredients: prioritize formulas with well-known hydrating ingredients and cleansing formulas.
Skin Type: everyone has different skin types, and it is a significant factor to consider while picking out the best face moisturizer for you.
Reviews: always check the reviews to verify the legitimacy of the products and if the other buyers are 'actually' obsessed with them.
Price: find the best face moisturizer for your skin that is also budget-friendly.
You may also seek out the best facial moisturizers with these critical ingredients for maximum efficiency of the formula to be used on multiple skin types:
Emollients: choose the most moisturizing and skin softening ingredients suitable for your skin. The hydrating components include plant oils, fatty acids, triglycerides, and squalane.
Humectants: these hydrating substances draw the moisture from the environment into the skin or from the deeper layers of the skin. Common examples of humectants include glycerin and hyaluronic acid.
Occlusive: it is an ingredient that helps form the skin's moisture barrier and prevent loss of moisture. These can be beeswax, shea butter, cocoa butter, petroleum, and silicones.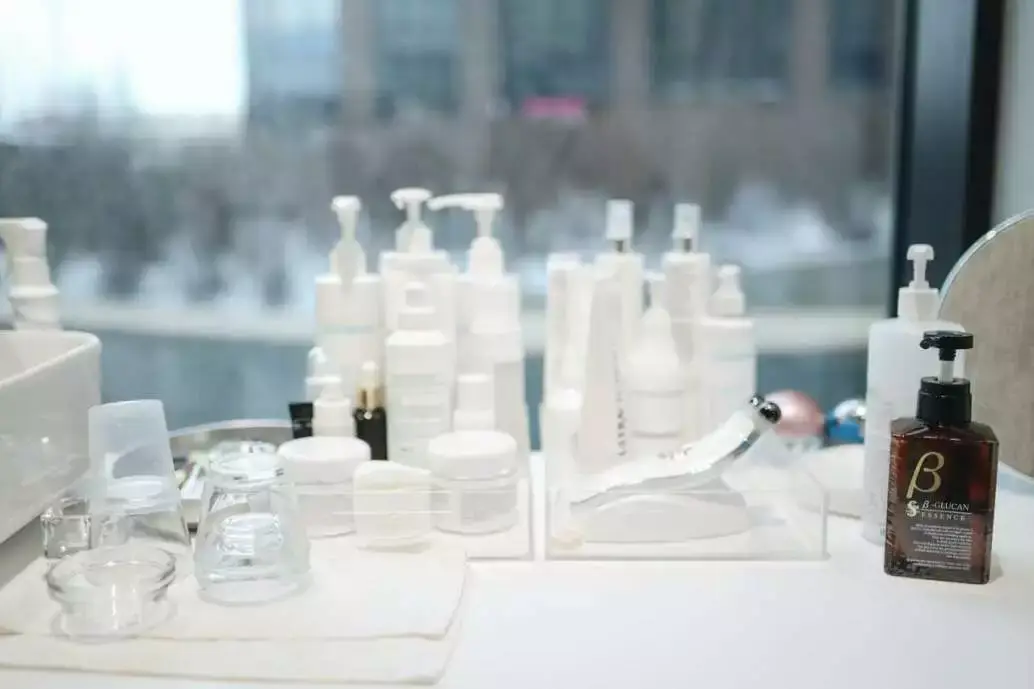 2. How to Test the Face Moisturizer?
It is crucial to test any skincare products before you jump into using them. Testing allows one to understand the efficacy of the product and if any ingredients in it that may irritate the skin.
To find out how to choose the best face moisturizer for your skin type and concerns, speak to a skincare expert. Read through several product reviews and research more about the brand. Check the authenticity of all the ingredients in the product to know that they work as they claim. You may also buy a smaller version of the product to test its efficacy.
Make sure to pay close attention to the ingredients and consistency of the moisturizer. It would help if you also kept in mind that everyone's skin is different, meaning the results may vary for each person. If you have sensitive skin, be sure to consult with a board-certified dermatologist before trying new products.
Read on to find the best face moisturizers for all skin types.
We've sifted through the unlimited number of face moisturizers in the marks and handpicked the best ones for each skin texture and type- dry, sensitive, acne-prone, oily, and mature.
3. Best Face Moisturizer for Dry Skin
3.1. CeraVe Daily Moisturizing Lotion
This cream garners raving reviews for being the face moisturizer for dry skin. It contains hydrating and nourishing ingredients like glycerine and hyaluronic acid, plus ceramides that lock in the moisture.
This gentle lotion treats drier skin gently by providing intense hydration with fast-absorbing action. This lightweight moisturizer is also known for not leaving a greasy residue. It is gentle on the skin, free of fragrance, mineral oil, non-comedogenic, and non-irritating formula. Well, the innumerable 5-ratings speak for its efficiency, and even the National Eczema Association approves it.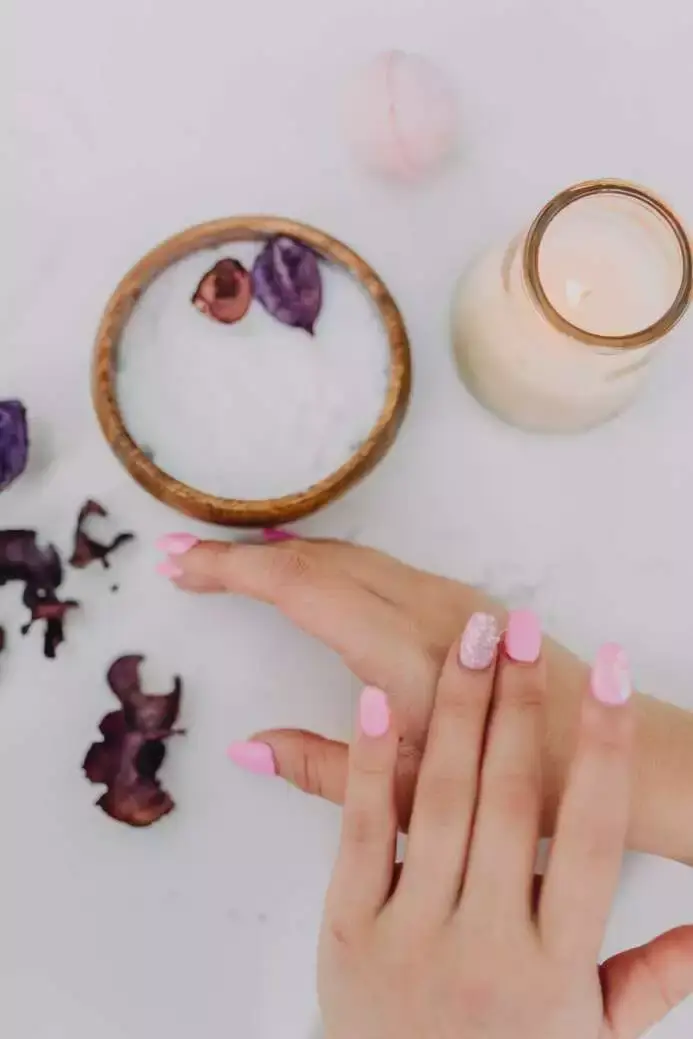 3.2. Neutrogena Hydro Boost Water Gel
This fast-absorbing and oil-free formula has attracted much attention for its super hydrating properties. It contains some of the favorite ingredients for dehydrated skin, including hyaluronic acid and glycerin, as wells as emollients like olive oil.
This lightweight gel is ideal for applying under makeup. It is non-comedogenic and alcohol-free so that you can say goodbye to clogged pores! A fair warning: this product includes synthetic fragrances, so it is not ideal for those with skin sensitivity.
3.3. Nivea Soft Moisturizing Cream
Adored by reviewers everywhere, this cream is going to leave you feeling baby soft. It is made of jojoba oil and glycerine. It also contains vitamin E, which is known for its cell-rejuvenating and antioxidant properties, which hydrates skin while repairing the skin.
It is one of the best hydrating moisturizers leaving your skin feeling soft and supple. Some are not obsessed with the scent.
4. Best Face Moisturizer for Oily Skin
4.1. Cetaphil Pro Oil Absorbing Face Moisturizer
Designed specifically for oily and acne-prone skin, it absorbs excess sebum and checks oil production with its Micropearl technology. It contains zinc gluconate, which helps treat acne, and Allantoin and Panthenol, which hydrates skin, fights irritation and helps heal wounds.
The best part is it serves broad-spectrum SPF 30 to protect skin from harmful sun rays. Plus, it is fragrance-free, paraben-free, oil-free, and won't clog pores. It also has the bonus of being hypoallergenic, suitable for sensitive skin.
4.2. The Body Shop Tea Tree Mattifying Lotion
This lightweight daily moisturizer is vegan-friendly and works wonders on blemish-prone skin. It finds a sweet spot between a dewy glow and shiny skin by absorbing excess oil and keeping skin feeling hydrated, mattified, and healthy.
The tea tree oil offers antimicrobial and anti-inflammatory properties, which help zap the zits. It's non-greasy, helps combat dryness, and gives a healthier-looking skin. The vitamin E in the formula also helps battle acne.
4.3. Clinique Dramatically Different Moisturizing Gel
This is one of the best gel moisturizers for oily skin in the market. It is the best match for oily and combination skin types and fits the bill with oiliness as its sole concern. Unlike other moisturizers, this formula is completely oil-free and leaves the skin hydrated.
A little goes a long way with this moisturizer and packs a powerhouse of ingredients to moisturize and strengthen the skin with hyaluronic acid and cucumber extract. It is the ultimate moisturizer to stay hydrated without bringing a breakout.
4.4. Dr. Jart + Ceramidin Cream
This thick cream is meant for normal, dry, and extra dry skin. It is best for seasonal roughness and irritation during winter. The 5-Cera Complex helps repair and strengthen the skin barrier.
Hyaluronic acid is the star ingredient to retain moisture and give you youthful-looking skin. If you are looking for a cream that heals and restores, this rich cream is the one to check out.
5. Best Face Moisturizer for Sensitive Skin
5.1. La Roche-Posay Toleriane Double Repair Face Moisturizer
This is a daily oil-free moisturizer that helps soothe and strengthen irritated skin. It restores healthy, balanced skin with probiotic thermal water and glycerine, while ceramides prevent moisture loss.
This lightweight formula contains niacinamide, vitamin B3 to soothe irritated skin and calm the redness. It is the best face moisturizer for sensitive skin formulated without parabens, fragrances, or dyes. It also provides moisture for up to 48 hours for you to enjoy calm and balanced skin.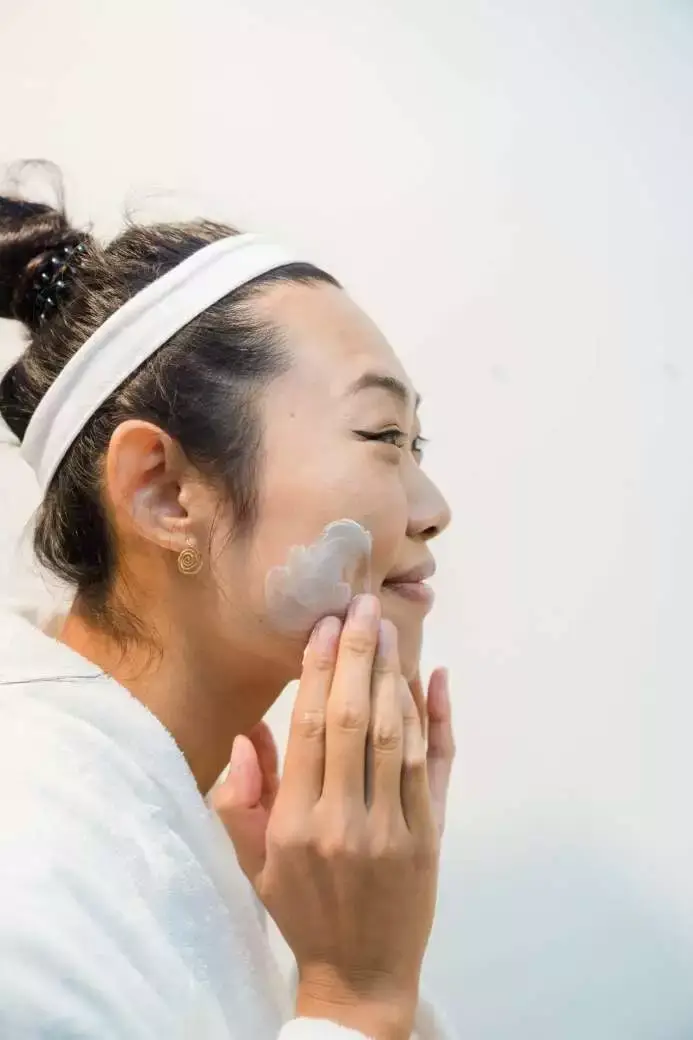 5.2. Vanicream Moisturizing Lotion
This moisturizing lotion is specially formulated for sensitive skin. It excludes ingredients like dyes, formaldehyde, lanolin, and it is free of any fragrance, parabens, and gluten.
This is the best face moisturizer for easily irritated skin and is also approved by the National Eczema Association. It is excellent for those prone to eczema, psoriasis, ichthyosis, and the intense itch in the winters.
It has a thinner consistency with hydrating components like white petroleum, making the skin non-greasy and soft. You may also slather it all over your body for the smoothness it offers.
5.3. Aveeno Ultra-Calming Daily Moisturizer
This daily moisturizer contains a natural ingredient called feverfew that reduces skin irritation and redness. Aveeno also contains skin-soothing panthenol and SPF15, which is a good start for protection from sun damage. But it would help if you still had an excellent broad-spectrum sunscreen with at least SPF 30.
An oil-free, hypoallergenic, and non-comedogenic formula is the best face moisturizer safe for daily use.
6. Best Face Moisturizer for Acne-Prone Skin
6.1. Hada Labo Skin Plumping Gel Cream
This Hada Labo moisturizer is a gel-cream hybrid that gives radiant skin with its incredibly light texture and deep hydration. It does not block pores and is fragrance-free.
It is the best face moisturizer for those seeing visible signs of damaged skin. It contains collagen, which also helps with treating fine lines and wrinkles. This gives plump skin and improves skin texture with intense hydration provided by hyaluronic acid.
A little goes a long way with this anti-aging staple. It keeps your skin bouncy and elastic while curing your fine line and wrinkles. It is also free of fragrance, mineral oil, dyes, and parabens.
6.2. Proactiv Green Tea Moisturizer
This is the best face moisturizer for acne-prone, combination skin. It is lightweight, oil-free, and is rich in mineral and botanical extracts, including the potent green tea and macadamia nut oil. This is a hydrating moisturizer containing hyaluronic acid to attract water to the skin and keep it hydrating the skin.
Proactiv's green tea moisturizer is designed to not only moisturize skin. It also soothes dry skin patches without clogging pores and gives an excellent glow to the skin. This face cream gently rejuvenates dull and tired-looking skin to provide you with a healthy glow and radiant skin.
6.3. Simple Kind to Skin Simple Protecting Light Moisturizer with Spf 15
Finding the best face moisturizer for oily skin vulnerable to clogged pores and breakouts may be challenging. But, this product is a dependable option with hydration and sun protection all in one product.
It heals and prevents dark spots without leaving any oil or residue. It is ideal for sensitive and acne-prone types of skin because it excludes any chemical dyes, common skin irritants, and artificial fragrances.
7. Best Face Moisturizer for Mature Skin
7.1. Peter Thomas Roth Water Drench Hyaluronic Acid Moisturizer
The hydrolyzed silk in this face moisturizer leaves the skin feeling ultra-smooth. The hyaluronic acid joins the forces to deliver deep hydration and reduce the appearance of fine lines and wrinkles.
The fluffy light formula concentrated with three molecular sizes of hyaluronic acid is a potent hydrator along with the Pentavitin, which keeps the hydration locked in, even after cleansing. This is the best face moisturizer for mature skin, which leaves your skin feeling soft and plump all day long.
7.2. Origins A Perfect World SPF 40 Age-Defense Oil-Free Moisturizer
This is the best face moisturizer that provides intense hydration and sun protection. In addition to this, it also contains antioxidant-rich white tea to further protect against the damaging effects of pollution, infrared rays, ozone, and other environmental aggressors.
Using this oil-free moisturizer creates a protective bubble, which helps delay the appearance of signs of aging. It also features squalene and cranberry for additional protection from environmental stressors. It keeps the skin youthfully vibrant.
7.3. Charlotte Tilbury Magic Cream
Skin glows and is prepared for flawless makeup with this anti-aging moisturizer enriched with hyaluronic acid to plump skin and diminish wrinkles. This works its magic to even out the skin tone and reduce redness. It is the best face moisturizer for mature skin.
Furthermore, the cream brightens and smooths the skin with vitamin C while restoring elasticity and radiance with vitamin E while hydrating with hyaluronic acid. As well as preventing fine lines and wrinkles, it also keeps skin firm.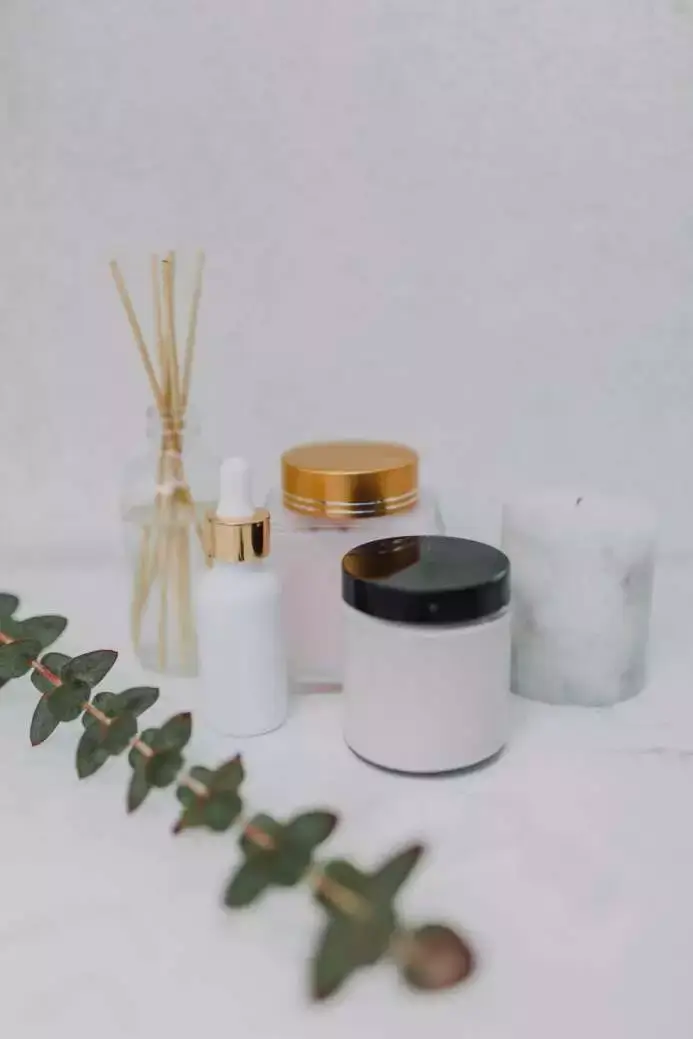 8. Choosing the Best Face Moisturizer for You
One size does not fit all when it comes to moisturizers, so you should look for one that treats your specific skin concerns. Fortunately, brands have developed formulas that address specific problems like flaking, excess oil, acne, or sensitivity.
8.1. Determine your Skin Type
You can determine what type of skin you have by examining your face when it's bare and free of products. The key indicators to look for to determine each skin type:
Dry skin types: the skin is flaking or peeling or feels tight when you smile.
Normal/combination skin types: there is a noticeable shine on the T-zone (nose and/or forehead).
Oily skin types: the cheeks, nose, and/or forehead have a shiny and greasy feel.
Sensitive skin types: the skin is visibly red and dry.
8.2. Looking For Other Ingredients?
According to your skin type, here are a few other all-star ingredients to look for in your skincare products. These are golden star ingredients you can include in any product of your skincare routine.
Salicylic Acid: This is a pore unclogger used in moisturizers, toners, and serums. It is recommended for acne-prone skin.
Niacinamide: It is one of the components of acne treatments and is excellent to clear up acne. But it may affect the absorption of vitamin C, so it is better to be used along with a night cream.
Retinol: the anti-aging jewel with the tendency to increase the photosensitivity of the skin. So, it is ideal to be used in the nighttime skincare routine.
8.3. Pay Attention to the Formula And Consistency
Use a thinner moisturizer that won't clog your pores for acne-prone and oily skin. So, opt for a non-comedogenic formula.
If you have sensitive and dry skin, look for a thicker cream formula that is hypoallergenic and fragrance-free.
Don't be fooled by the pretty packing when buying the product. Always read the ingredients and check if the formula is suitable for your skin. Some of the best moisturizers may come in bizarre packaging, so don't hesitate. If you think it will work best for your skin, get it.
9. How to Use Face Moisturizer?
Always use the moisturizer on a clean face. So, after cleansing or using a toner, the steps are: cleanse, tone, and moisturize.
Keep in mind to exfoliate occasionally to remove all that makeup and dead skin. This helps the moisturizer be absorbed more easily.
In A Nutshell
You may no longer be tempted to skip moisturizer now that you know how it keeps skin looking smooth and nourished while staving off wrinkles.
Invest a little more time in finding the best face moisturizer that's right for you, and you'll undoubtedly end up with the best skincare ally you could hope for.
Verified Content by Experts
USA Tales has content written by niche experts, travelers, students, and those with real-life experience. Our content is also periodically reviewed by subject matter experts to ensure content accuracy and relevancy. Have a question? Email us at team@usatales.com