Let the glow of a thousand candles guide you into an evening of soul-stirring occasion- Candlelight Sherman Oaks: A Tribute to Whitney Houston on 19th January 2024, at Skirball Cultural Centre, Los Angeles.
About Candlelight Sherman Oaks: A Tribute to Whitney Houston
Los Angeles, a city full of vibrant nightlife events, is once again bringing in another new candlelight concert; Candlelight Sherman Oaks: A Tribute to Whitney Houston.
Whitney Houston is synonymous with vocal virtuosity, timeless melodies, and an enduring legacy that echoes through the history of the musical industry.
From gospel roots to the pinnacle of pop, Houston's journey was a melodic odyssey that left an indelible mark, making her not just a singer but a driving force in the realm of music.
Candlelight Sherman Oaks: A Tribute to Whitney Houston is not just a concert, but a luminous celebration of Whitney Houston's enduring legacy.
The event is to be performed by String Quartlet- Orchard Quartlet, a premier string quartet based in Los Angeles.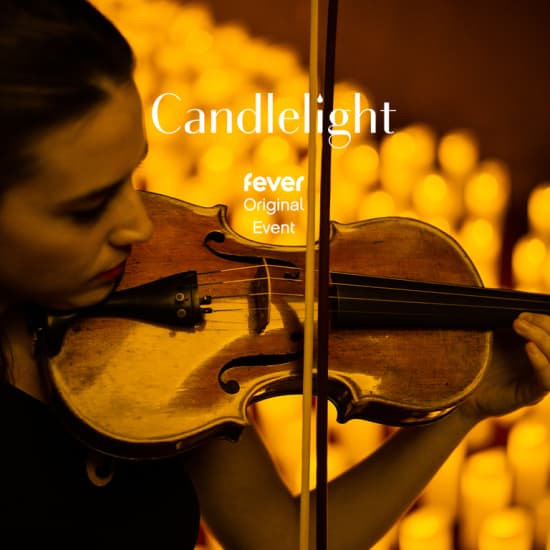 Tentative Program
The list of songs to be played at the Candlelight concert includes One Moment in Time, So Emotional, When You Believe (ft. Mariah Carey)" from The Prince of Egypt, It's Not Right but It's Okay, Where Do Broken Hearts Go, I Wanna Dance With Somebody, I Will Always Love You, Greatest Love of All, and many more.
Additional Info
Elevate your experience with Snapshot by Candlelight, an exclusive concert photo service by capturing the warmth of the melodies and the glow of shared moments.
To attend the concert, the attendee must be 8 or above 8 years old. Anyone above 16 years old, is requested to come with an adult. The venue is ADA-compliant, where every guest is welcomed warmly.
The candlelight concert will be on 19th January 2024 or any preferred date of yours. The concert span is 60 minutes and starts at 6:30 pm or 9:00 pm, so make sure you are prompt because the doors will be open only for 45 minutes before the start of the concert.
Also, latecomers are not encouraged! So just show up on time! 
Tickets Booking
Get this chance to delve yourself into the captivating tribute to Whitney Houston's unparalleled musical career, where each note echoed with the resonance of a star destined for excellence.
This is a great chance to witness the brilliance of a voice that has topped all generations. Grab your tickets on Fever now to celebrate Whitney Houston and the tickets are to be sold into four zones, namely, Zone A, Zone B, Zone C, and Zone D; with Zone A being the closest to the stage.
Zone A is the closest to the stage. Seats here are set at $68.00 per ticket.
Zone B is the second closet area to the stage and charges $52.00 per person.
Zone C charges $38.00 per ticket.
And lastly, Zone D is $32.00 worth per ticket.
Seats are to be assigned based on first come first serve. You can also book a private concert just for you and your close friends. So hurry for your tickets on Fever, the time is ticking! 
Are You All Set to Hit the Candlelight's Tribute to Whitney Houston in LA?
What: A Tribute to Whitney Houston: Candlelight Sherman Oaks.
Where: At the Skirball Cultural Center, settled at Los Angeles's 2701 N Sepulveda Blvd
When: 19th January 2024/Choose your date from the ticket selector. 
Timings: Either at 6:30 pm or 9:00 pm and will go on for 1 hour. 
Tickets: Do visit Fever to book your tickets. Hurry, the concert of a lifetime can't wait for anyone!