Winter in the white mountains is a backpackers' dream come true in New Hampshire, extending for 87 miles. From rugged mountain peaks to picturesque sceneries, you cannot get enough of this place.
White Mountains Winter
What is more exciting than the white mountains itself is the winter season there. The white mountains are a majestic place during winter and offer adventurous activities to do and satiate your fun spirit.
There are loads of attractions and things to do in the White Mountains Winter, why don't you visit and discover them all by yourself?
Here is the list of places and things you need to know before crashing into the white mountains.
1. Different Attractions of the White Mountains Winter
The attractions vary from strenuous hiking to picnic spots. Some of the most preferred places are listed below.
Although some places are prohibited during winter, here is the ultimate white mountains winter places and attractions list for you:
1.1 Mount Washington
One of the most beautiful mountains in New Hampshire, is the highest peak of the white mountains, Mount Washington.
It is a famous tourist attraction, having a peak of 6,288 feet. People wanting to go up to the mountains can choose from two options-
A. Mount Washington Auto Road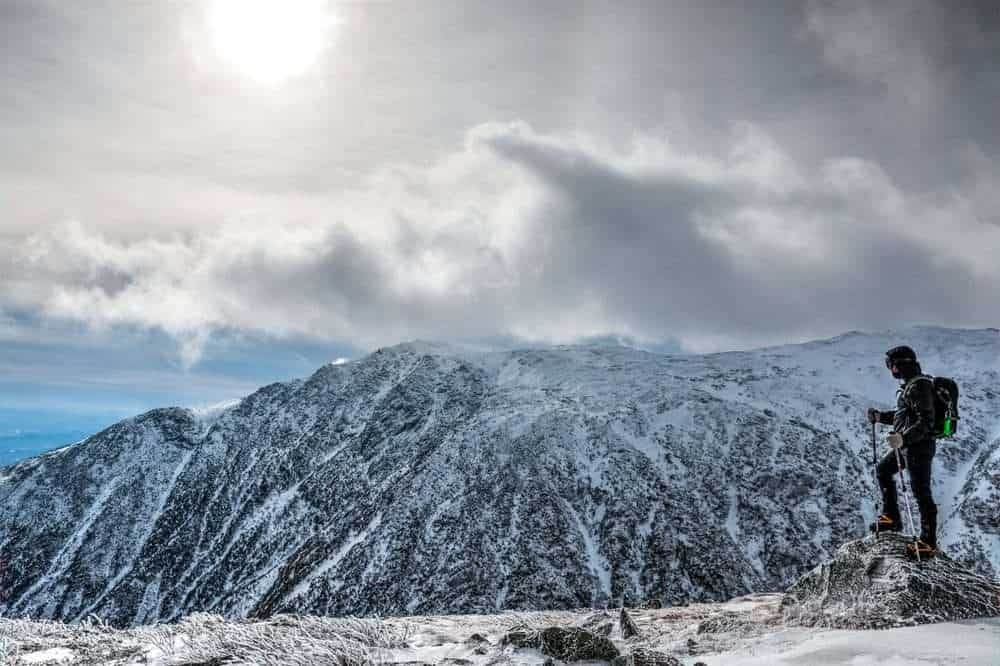 If you have a car, you can quickly drive this 8-mile road to Mount Washington's peak.
They also have an option for guided tours for people who do not have cars. The only problem is weather permitting, so don't forget to check the website before going there.
Mount Washington is also America's oldest human-made attraction, so try not to miss out on this place.
B. Mount Washington Cog Railway
Another great way to enjoy the scenic beauty of Mount Washington is the Mount Washington cog railway.
Built in1869, this is a major attraction for tourists in the white mountains winter, and the scenery while going up there is to die for. The best part about the trains is age-old steam-fired steam engines still operate them.
Don't forget to take beautiful Instagram-worthy pictures of the surroundings during your little rail trip.
1.2 Mountain Resorts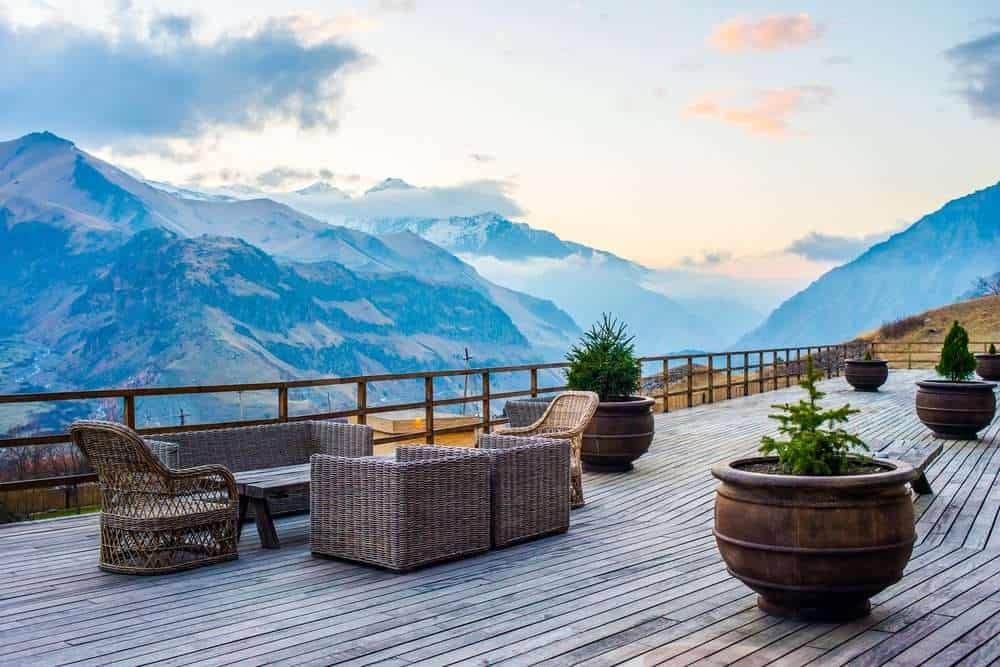 During your white mountains winter trip, never miss the opportunity to stay in mountain resorts.
Except for the scenic beauty, you can also experience many more activities while you stay. The White Mountains have many mountain resorts available for skiing, hiking, snowboarding, zip line, and snow tubing.
Some of the famous and best-known mountain resorts are-
A. Loon Mountain Resort
Loon Mountain Resort is best known for skiing; this resort offers 61 trails and 8 glade skiing areas to boarders and skiers.
This resort offers a range of activities for tourists, like the longest mesmerizing scenic Gondola Skyride. And when you reach the peak, the fresh air and breathtaking mountain views are indeed a wonder.
The resort's other activities consist of zipline across the Pemigewasset River for the adventurous spirit inside you.
This is also an excellent suggestion for family and friends to enjoy a happy and peaceful time in winter in the white mountains. Recently, they also had mountain downhill trails made to make the biking experience more fun.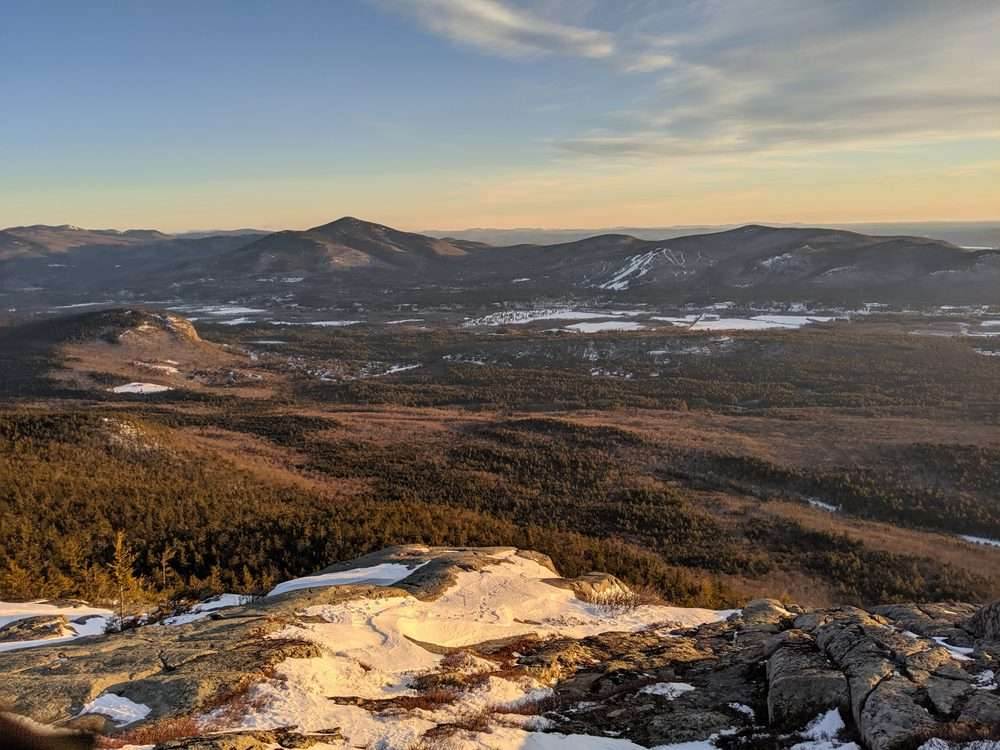 Surrounded by natural beauty, this is the ultimate place in the white mountains winter for families seeking their kids' pleasant times.
For over 77 years, they have served ample activities, from ten tubing lanes to the Soaring Eagle Zipline. Another exciting and famous ride is the mountain coaster, which the person riding it controls.
Cranmore has its own haunted house, the Ghoullog, consisting of scary dark rooms and unknown creepy places. A perfect place for someone who craves scary adventures, one can experience loads of things here.
C. Gunstock Mountain Resort
A four-season resort with a family-friendly aura, zip lovers enjoy 1.6 miles of zip lines, the longest in the USA.
For skiing and riding, you get 48 trails and 227 skiable acres. People who want to enjoy a delightful evening with their loved ones can opt for a moonlight zip tour.
After arriving at the base, enjoy a bonfire and hot chocolate and enjoy the beautiful scenery.
1.3 Sleigh Rides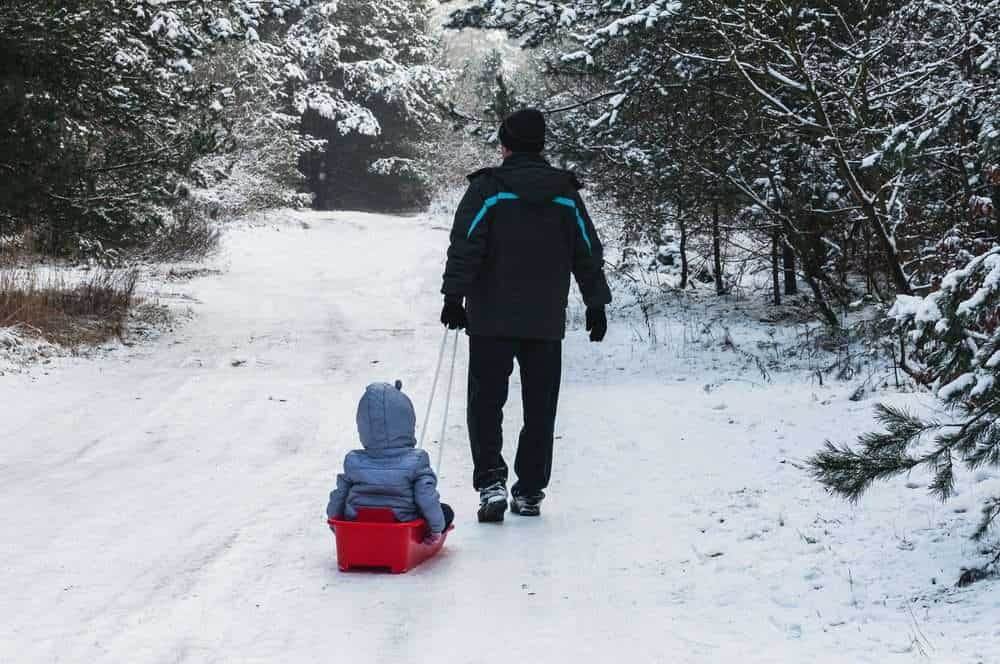 Sleigh rides are another interesting aesthetic attraction for people wanting to spend some quality family or romantic time. White Mountains winter offers few places for sleigh rides. they are-
A. Farm by the River
Situated in North Conway, this is the perfect getaway for carriage rides in summer and spring and winter sleigh rides.
They offer Victorian carriage rides and romantic sleigh rides for couples wanting to celebrate honeymoons and proposals. This is also an underrated place to have your dream wedding.
Farm by the River is also famous for its quaint natural cottages, often referred to as Farm by the River Bed and Breakfast.
The food and scenic tree lines are breathtaking. Also, an interesting fact is North Conway was voted as the best ski town in USA Today's 10 Best Reader's Choice awards.
B. Nestlenook Farm
Nestlenook farm is situated in the heart of the white mountains winter. They consist of not only sleigh rides but also ice-skating and snowshoeing. In the custom-made Austrian sleigh, they provide fur blankets and hot chocolate.
Nestlenook Farm has various rides for families, groups, and couples so that you can choose from different options.
They also have a regular bonfire and aesthetic lanterns lit by the trails or river Ellis. The evening scenic beauty of the farm is a sight for sore eyes.
C. Omni Mount Washington Resort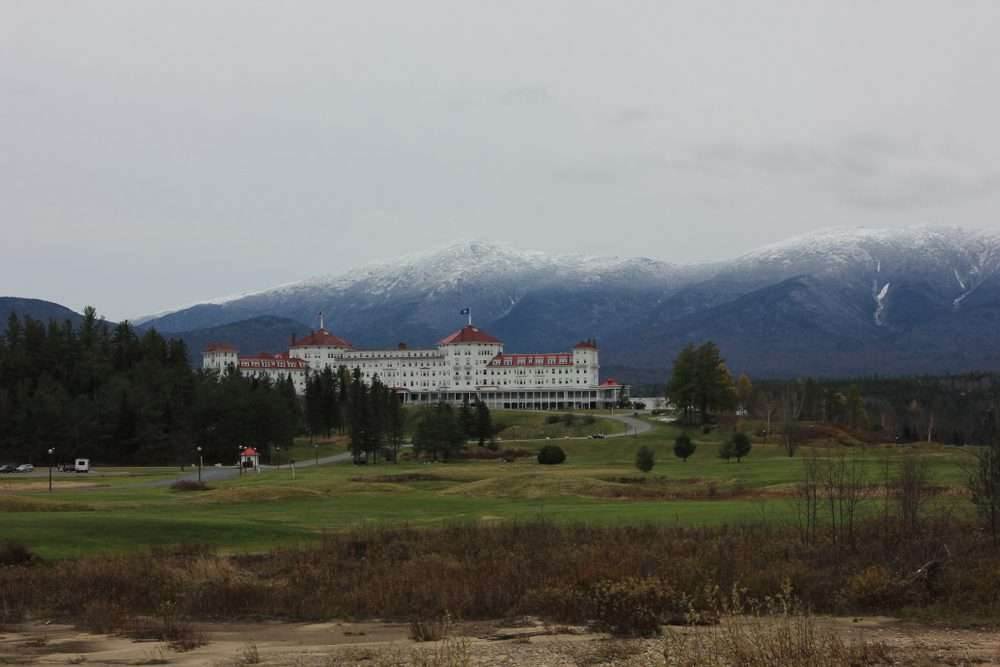 This is a resort in Bretton Woods that provides sleigh rides around the resort. They offer sleigh rides for resort guests and the public in the evening and morning.
Except for sleigh rides, tourists also enjoy carriage rides all around the year.
1.4 White Mountain National Forest
Another place for adventure enthusiasts is they have a whole package of things to do.
They provide activities for not only winter but all seasons, like camping, mountain biking, day hikes, and scenic drives, but always check the website to check availability.
This national forest allows skiing and snowboarding in winter. During the non-winter time, there are also Gondola rides, different festivals, concerts, and mountain biking.
Group camping and cabins are accessible to tourists for spending a whole day there.
1.5 Great Glen Trails Outdoor Center
Situated at the base of Mount Washington are Great Glen Trails. Here, tourists are offered everything from cross-country skiing to winter tours.
Their cross-country skiing is perfect for any skier, from beginners to experts. People who know very little about skiing or are new can hire instructors here for skiing.
Families with kids visiting this place get double enjoyment cause of the snow tubing lessons and skiing lessons. Not only this, but tourists also get the opportunity to fat biking.
Fat bikes are usually much softer and broader bikes than regular bikes. They make it easier to ride through the trails in the snow, too. Must try!
1.6 Waterville Valley
Waterville Valley is a ski resort and a part of the White Mountain National Forest.
The resort gives tourists 46 miles to explore the Nordic ski, ice skating arena, and skateboard park. Biking and water sports are also available to tourists during summer.
This resort is surrounded by 125 miles of trails, leaving no doubt why it is a paradise for hikers. The aesthetic views are just perfect for a walk through the woods. There are also pretty waterfalls situated in the heart of New Hampshire.
This resort in the white mountains winter also has different holiday deals and specials. So, enjoy the best vacation here while you stay in the white mountains in winter.
1.7 Alpine Adventures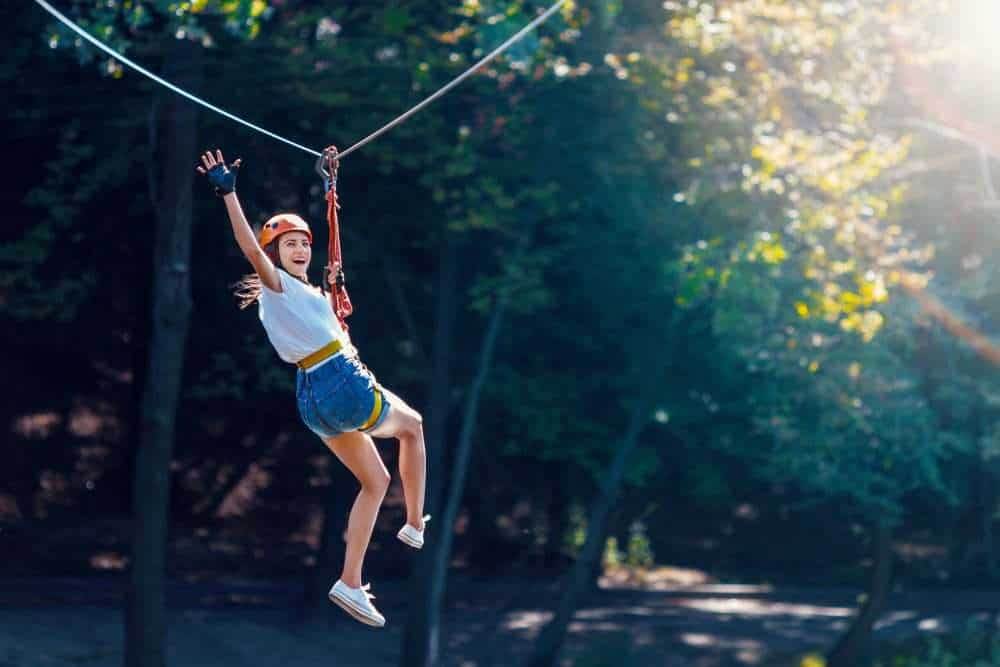 If you have no zipline experience or are a beginner, then this is just your place.
They provide different types of zip lines, just as the tourists prefer. Now they have an even better option of private adventure, which lets you enjoy the adventures with your squad and no strangers.
Kids will also love this place as they get to enjoy snowshoeing; they also have special twilight tours on Fridays and Saturdays where tourists enjoy snowshoeing during sunsets.
The views during the twilight tours are perfect for watching, but don't wear too warm clothes.
1.8 Cannon Mountain
Cannon Mountain is the peak of white mountains winter, consisting of 97 trails and 11 lifts to reach.
The Cannon Mountain Skiing Area is famous for skiing and ice climbing. Usually, Cannon Mountain is famous among expert skiers, but it also has some gentle slopes for families and beginners.
End Note
Altogether, the White Mountains Winter is the best place to have a snowy, peaceful vacation.
Everything is picture-perfect here, from the mouth-watering foods to the snowy mountains. This is just the dreamy place for your romantic gateway or some family time.
An important thing to remember is that some parts of the white mountains' winter are prohibited due to landslides or weather issues during winters. So, never forget to check the websites of all the places listed above before going there.
Happy Journey!