You take a big bite into your freshly-baked, flaky scone and chew slowly, indulging in its tenderness, but then, you realize that it's missing flavour and something just isn't right. So, you scour the internet to see what went wrong with your scone recipe and worry about your wasted efforts and batch of scones. But in fact, the error probably has nothing to do with your recipe at all – creamy clotted cream with a dash of strawberry jam is the simple fix for your batch of scones. Your scones have been saved! Keep reading to find out how to make clotted cream – a deliciously rich finishing touch for your savory dishes.
Clotted cream is a classic, staple English topping often seen at afternoon high teas which originated in England, majorly produced in Devon and Cornwall. Based on where clotted cream is made, it can be called Devonshire cream and Cornish cream respectively. However, Cornish cream and Devon cream may have slight differences in their tastes due to differences in the diet of the cows raised in each of the counties.
Fresh clotted cream has buttery richness and whipped cream fluffiness that comes to the rescue of several savory goodies like scones, ice cream, muffins, chocolate truffles, and the list could go on. The best part is that it is possible to make quality homemade clotted cream with some time and effort! Find 4 savory and convenient recipe variations on how to make clotted cream below.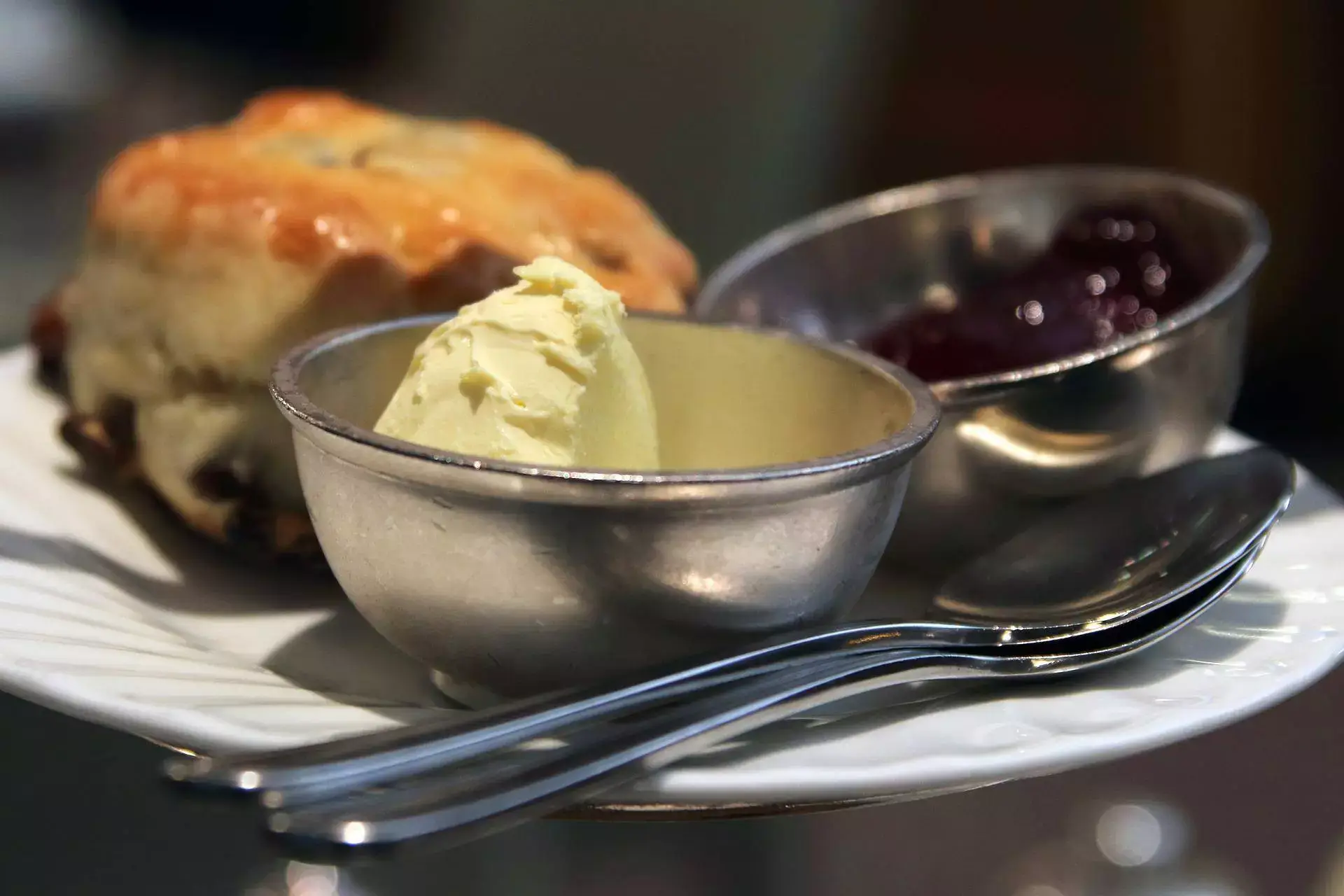 1. What Makes Clotted Cream Special?
Before we dive headfirst into exploring how to make clotted cream, some background information on this rich cream is necessary. What exactly makes clotted cream different from all the other types of creams?
Though nowadays the clotted cream recipe commonly uses heavy cream, the traditional recipe calls for full-fat unpasteurized cow milk. Authentic clotted cream has a high-fat content of 55% while whipped cream has only about 35%. Due to this factor, clotted cream has a thick consistency and creamy texture, but it is softer than butter as it has a lower fat percentage relative to butter.
But how else does clotted cream stand out? Clotted cream is made by heating the full-fat milk until it heats and separates. Gradually creamy clots rise to the surface. However, whipped cream is made by whipping up the mixture until it becomes light and airy peaks. Over whipping the whipped cream results in rich, whipped butter.
2. Health Benefits of Clotted Cream
An absolutely delicious addition to decadent dishes and it has health benefits?! Sounds like a dream come true.
2.1. Source of Vitamin A
Clotted cream is a wonderful source of Vitamin A in the form of retinol, which is actually a more bioavailable source of Vitamin A compared to that found in carrots. Vitamin A is widely known to improve vision and immunity.
2.2. High Dairy Fat Levels
Clotted cream is rich in dairy fat (it is traditionally made from full-fat unpasteurized milk after all). Dairy fat has been proven to reduce the possibility of high blood pressure and type 2 diabetes, which in turn causes a decline in the risk of heart problems.
You may find a detailed nutrition profile for store-bought clotted cream here.
3. Homemade Clotted Cream Recipe
Now that we have some background information, it's time to learn how to make clotted cream. Even better, making clotted cream is only one ingredient away.
Although it is a time taking process, once you learn and understand the steps of how to make clotted cream, it is fairly straightforward. There are a variety of clotted cream recipes, so you can choose which one works best for you based on personal preference. Nevertheless, they all result in the best cream.
3.1. How to make Clotted Cream With Farm Milk (Stovetop method)
i. Ingredients & other materials
unpasteurized full-fat milk from the farm (raw milk) – You may use as much milk as you like based on the amount of clotted cream you want to make.
a shallow, wider cooking pan – Using a shallow, wider cooking pan would allow you to obtain the most clotted cream from the amount of milk you use. One of the baking tips is to use a pan with a larger surface area since a larger area results in more clotted cream.
colander ladle – Use a colander ladle to separate the clotted cream from the liquid left in the pan once it has formed.
ii. Instructions
Though this stovetop method is direct, it does require patience.
Fill up the pan with the milk, leaving at least 1.5 inches of space at the top.
Place the pan on the stove and allow the milk to boil under low heat and rise to the edge. Ensure that you keep a constant eye on it so that it does not boil over. Do not stir the milk and allow the crusty layer to settle over the surface.
Turn off the heat and place a lid over the pan to allow the milk to cool to room temperature.
Move the pan into the refrigerator for further cooling and leave it there overnight.
The next morning you will find the clotted milk afloat as it is less dense than the milk. You can gently scoop off the top layer and gently scrape off the sides with a colander ladle and place it in a separate glass bowl for storage.
3.2. How to Make Clotted Cream With Heavy Cream in the Oven
i. Ingredients & other materials
a large, oven-safe, shallow dish – As mentioned before, a large surface area would leave you with more clotted cream.
heavy cream/whipping cream/double cream that is not ultra-pasteurized cream – The flavor varies based on the fat percentage in the type of cream you use. Double cream is found widely in the UK and has a higher fat percentage compared to the heavy cream found in local USA stores. If you're lucky, you may be able to get your hands on imported double cream which would cost more of course. Please make sure that you avoid using ultra-pasteurized cream. Pasteurized cream works just fine, but if you can manage to find unpasteurized cream that would be a better option.
cling wrap – You will need enough cling wrap to cover the surface of the dish.
a small spoon/colander ladle – Use a spoon to gather up the clotted cream from the surface of the dish. A colander ladle is preferable if you can find one shallow enough for the dish that you are using. The leftover liquid can be strained out more easily with a colander ladle.
ii. Instructions
Pour the heavy cream into the shallow dish, leaving at least a 3-4 inch gap from the top edge of the dish so that the clotted cream has enough space to form on the surface.
Preheat the oven to 175 degrees Fahrenheit or 80 degrees Celsius and cook the cream in the middle rack of your oven for 12 hours. Ensure that the oven stays on for the whole duration and that the oven temperature stays constant.
After 12 hours, carefully remove the dish from the oven using oven mitts and allow it to sit uncovered and cool down.
Once it has cooled down, cover it in cling wrap and leave it in the fridge overnight.
Carefully separate the clotted cream from the leftover layer of liquid cream using a spoon or colander ladle and place the delicious cream in a separate glass jar.
You can store this jar in your refrigerator for up to 5 days, but check that it is sealed tightly.
3.3. How To Make Clotted Cream Using the Slow Cooker Method
i. Ingredients & other materials
heavy cream/whipping cream/double cream – As explained earlier, double cream is the best option as it has a higher fat concentration but heavy cream also works.
a small spoon/colander ladle
slow cooker
a bowl
ii. Instructions
Pour the cream into a bowl and place the bowl into a slow cooker.
Set the slow cooker to medium/high temperature and let the cream cook for 12 hours.
Allow the cream to chill to room temperature before covering it with cling wrap.
Leave it in the fridge overnight.
Separate the thick layer on the surface from the leftover liquid cream and store the thick cream in a bowl.
3.4. How To Make Clotted Cream Replica (Faux Clotted Cream)
Replicate clotted cream using this shortcut method, but do note that it will not give the same results as authentic clotted cream.
i. Ingredients & other materials
electric mixer
medium-sized mixing bowl
1 cup heavy cream/whipping cream/double cream
1 tablespoon powdered sugar
4 oz. mascarpone cheese
vanilla extract or other flavourings (optional)
ii. Instructions
Add the cream into the mixing bowl and blend it using the electric mixer at high speed until it thickens.
Add the powdered sugar into the bowl.
Add the 4 ounces of mascarpone cheese in 3 parts while mixing.
You may add 2-3 drops of extracts of your choice for extra flavouring, but for a closer resemblance to thick clotted cream, this step should be skipped.
4. Store-bought Clotted Cream
You can find and buy clotted cream in stores near you. Popular brands sold in American grocery stores are Devon Luxury Clotted Cream and English Luxury Clotted Cream.
5. What is a Substitute for Clotted Cream?
In case you just can't manage to get your hands on clotted cream or you need an alternative with fewer calories, we have a great backup – creme fraiche. Creme fraiche is slightly tangier and sour compared to the buttery clotted cream but it still makes an excellent substitute.
6. How Do You Store Clotted Cream?
Clotted cream once made can be stored in an airtight container for up to about 4 days in the refrigerator. Clotted cream bought from the store if unopened, can last in the fridge for around 2 weeks. If it is opened then it will last around 4 days in the fridge.
7. How Can You Serve Clotted Cream?
There is a multitude of ways to serve the deliciously rich cream you have just made. On its own, clotted cream is not sweet and just adds a creaminess to the dish so it must be paired with a sweetening substance, like jam, to create a well-balanced dish.
7.1. A Perfect Finishing Touch For Your Afternoon Cream Tea
Cream Tea is a type of afternoon tea in which your typical cup of steaming tea is served with a side of flaky scones topped off with clotted cream and jam (strawberry jam is amazing for this combo!). Spread the jam on the scones and then pour cream over it, or you may do it the other way around based on your personal liking. Conveniently, you may use homemade jam and save some money on your perfect Cream Tea. Here's a great recipe for homemade jam: Strawberry Jam.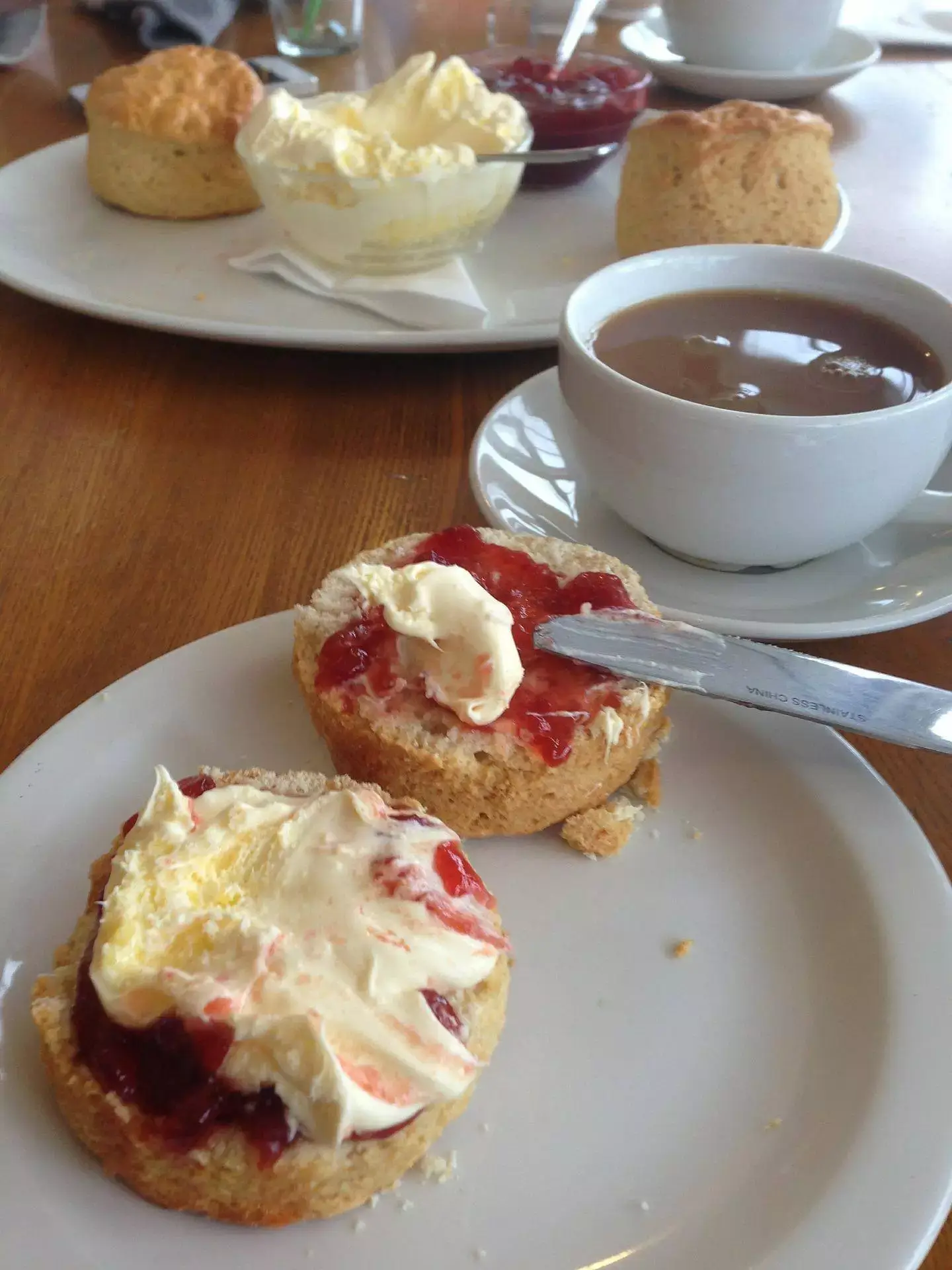 7.2. A Creamy Twist to Your Typical Bowl of Ice cream
Clotted cream is a great addition to ice cream for some extra creaminess to the dish. You may add a scoop of cream to the top of your ice cream or you can even make ice cream out of clotted cream. Here's a simple homemade clotted cream ice cream recipe: Easy Clotted Ice Cream Recipe.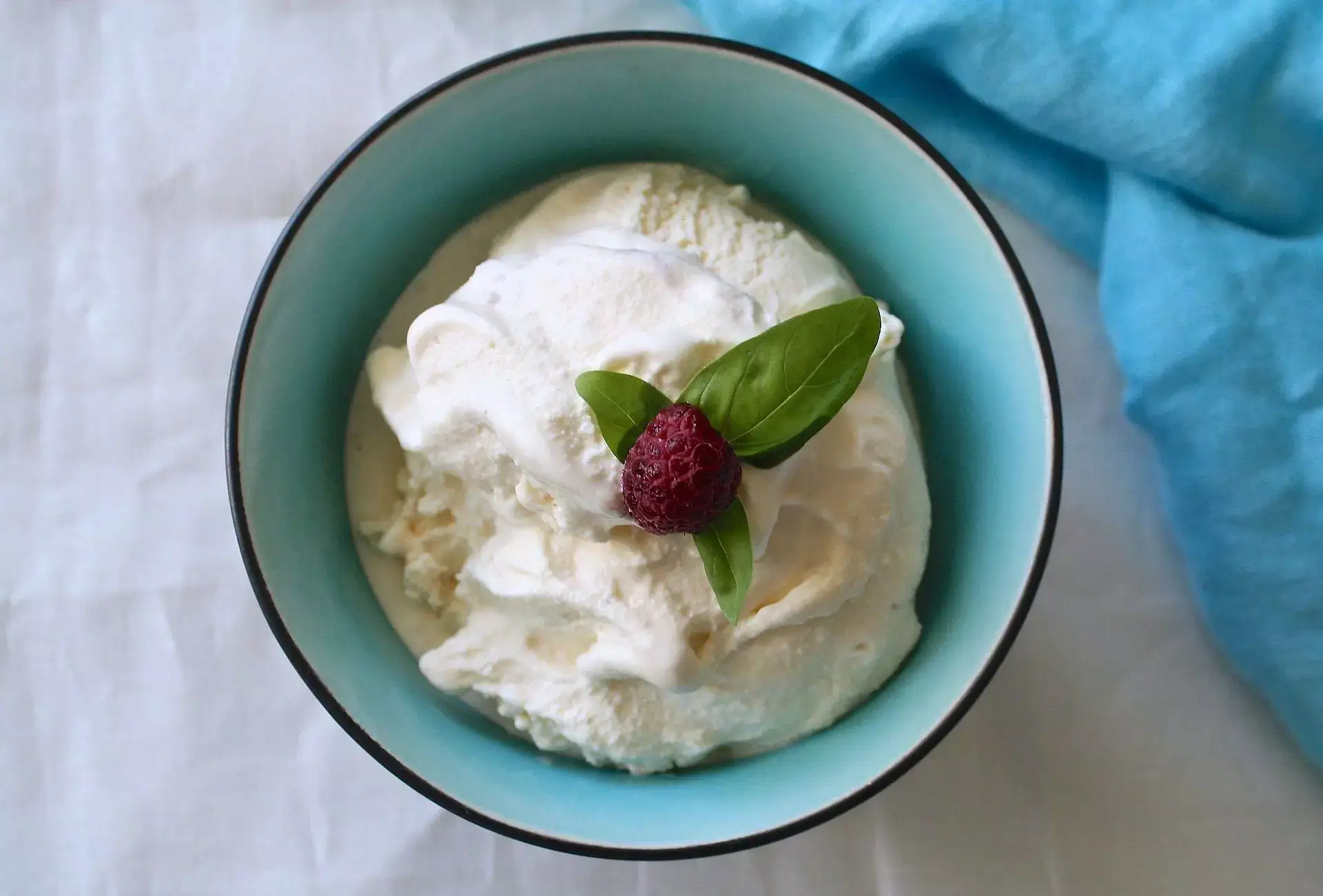 7.3. Top Off Your Sticky Toffee Pudding With Clotted Cream
Decadent toffee pudding is best served with a dollop of clotted cream. The clotted cream melting under the warm toffee sauce is just a splendid feast for the eyes and taste buds. Here's a scrumptious sticky toffee pudding recipe: Sticky Toffee Pudding.
7.4. Muffins With a Side of Clotted Cream
Serve warm, fluffy muffins with a side of a scoop of clotted cream for a creamy, buttery twist! Take a bite of the muffin and then swallow it down with a spoon of clotted cream for a cloud 9 experience. Or, you may pipe on the clotted cream as if it were icing for a decorative and tasty addition to your muffins. Here's the best collection of recipes for moist banana chocolate chip muffins: 6 Best Banana Chocolate Chip Muffins Recipes.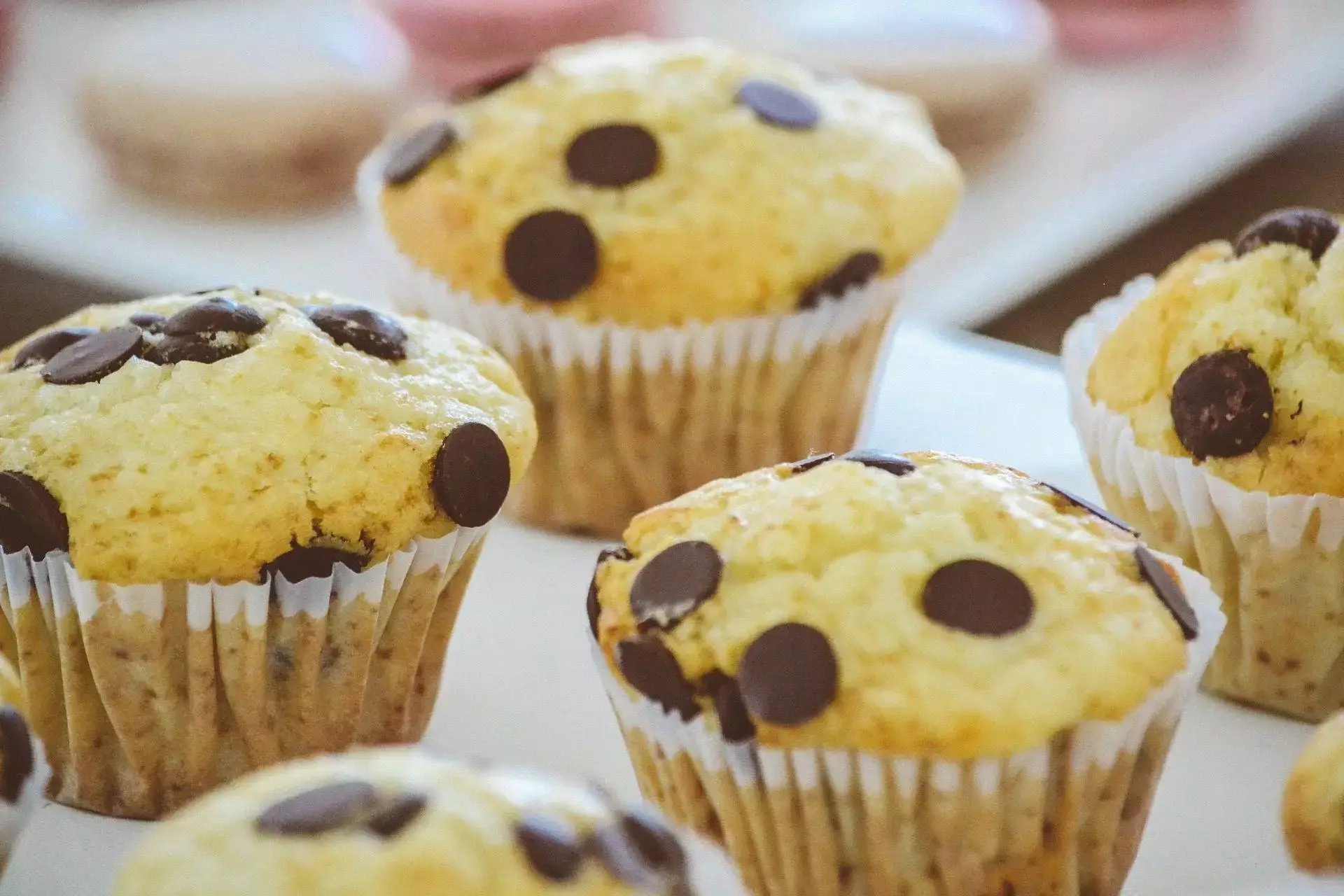 Clotted cream is the ultimate finishing touch for sweet and savoury dishes and there are endless ways to serve it. Once you learn how to make clotted cream, it'll be hard to stop yourself from making more! On the plus side, it also has some health benefits. Although it is not recommended to indulge in clotted cream daily, it can definitely be consumed as an occasional treat for yourself.
Next time you host a Cream Tea party, have a bowl of ice cream, make a batch of muffins, or warm toffee pudding try out one of these flexible homemade clotted cream recipes for a delightful ride to food heaven. Hopefully, this guide on how to make clotted cream has proved helpful and makes the perfect addition to your dishes!
Verified Content by Experts
USA Tales has content written by niche experts, travelers, students, and those with real-life experience. Our content is also periodically reviewed by subject matter experts to ensure content accuracy and relevancy. Have a question? Email us at team@usatales.com