We may earn money or products from the companies mentioned in this post.
Alaska is famous for numerous things, but the untamed beauty of national parks stands out the most.
This article is a quick guide to Alaska National Parks, and it will highlight some of the best things to do here.
The state of Alaska lies in the extreme northwest of the U.S., bordering the Canadian province. Alaska is the ultimate place encompassing raw wilderness and unmatched beauty.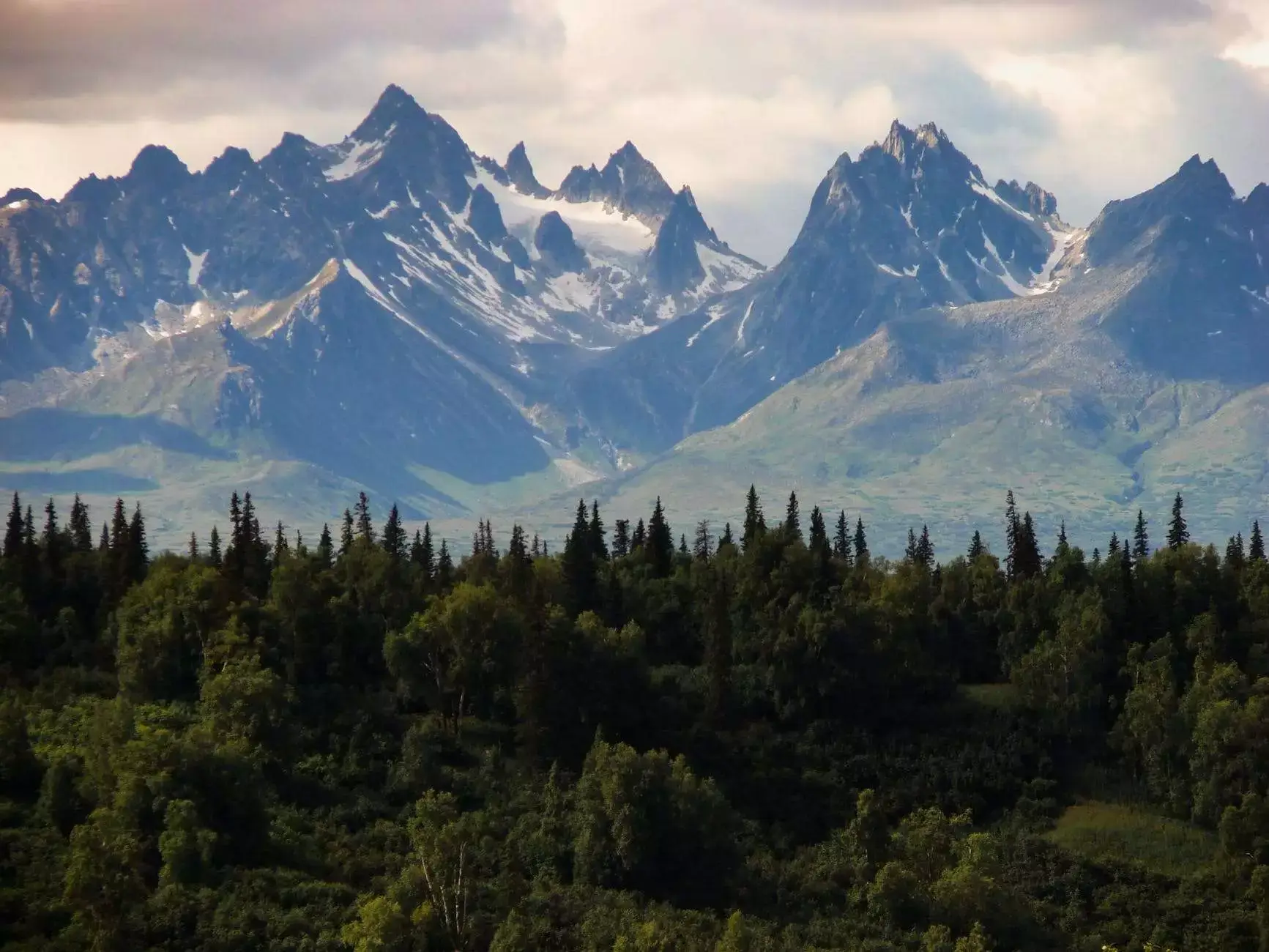 Snow-capped mountains, pristine lakes, glaciers, and untamed terrains make this place a paradise on earth. Alaska is also filled with a rich history of natives and indigenous people who reside in small communities.
Famous for wildlife, you can stumble upon wild animals in the snow. Adorable sea otters and magnificent whales can also be seen in Alaska.
A welcoming place for adventure and wilderness lovers, nothing can beat a trip to this state.
Alaska National Parks is one of the famous attractions offering a wide range of activities. You can take cruises to witness the magnificent rivers and even ride air taxis for an aerial view of the parks!
According to this study, these national parks welcome 2.78 million visitors from all over the world! With such a magnificent number, Alaska National Parks offer an incredible experience of nature at its best. Parks in Alaska are serene and offer a variety of activities to choose from.
Top 10 Alaska National Parks
1. Alaska National Parks: Denali National Park
Denali National Park and Preserve is located in interior Alaska and is home to the highest mountain in North America, Denali.
You can find a mix of the wilderness of snowy glaciers and deciduous forests in this national park and preserve. Covering over 6 million acres of land, Denali National Park is an exceptional experience for travelers.
What the park offers:
For hikers, Denali National Park offers Trail hiking and off-trail hiking. There are a few trail marks that determine where one can start hiking – trail hiking is also encouraged, although one must always ensure safety and talk to the park's rangers.
The park also allows the activity of camping. Several camping grounds are established for visitors to experience tranquillity and the national park's rugged beauty.
One can also hop on a cycle to view the park as it offers travelers the to bike 92 miles. There are various businesses renting bikes outside of the park, including e-bikes.
For a more luxurious experience, you can explore the whole of Denali National Park by opting for a flight tour. Many air taxis are available to take you on a sophisticated viewing of the park, where you spot the highest peaks.
You can come across wild animals like grizzly bears, caribous, and even wolves. The park has over 169 species of birds, including the rare bald eagles, making it the perfect place for bird watching.
2. Alaska National Parks: Kenai Fjords National Park
Kenai Fjords National Parks is famous for wildlife and icy glaciers. The Harding Icefield, located partially in the Kenai mountains, is a favorite spot for hikers.
This Alaska national park' is renowned for more than 40 glaciers, which flow down to meet the Pacific ocean. Exit glaciers can also be spotted in the Kenai Mountains.
What The Park Offers:
As the park is mostly surrounded by water, boat tours and cruises are available for visitors. They are an easy way to explore the park and observe the glaciers.
You can go kayaking in Kenai Fjords National park, adding to a thrilling trip experience. You can witness glaciers from up close while feeling the frigid waters numb your fingers. However, this activity is recommended to be conducted with guides, especially for amateur paddlers.
You can expect to be transported into the magical wilderness in Kenai Fjords National Park. Over 191 species of birds, as well as land animals, can be sighted. Also, Humpback Whales and Sea Lions reside in the icy blue waters.
3. Alaska National Parks: Wrangell – St. Elias National Park
Wrangell – St Elias National Park is America's largest national park, surrounding 13.2 million acres of land. Surrounded by high peaks and glaciers, this national park is one of Alaska's most incredible gardens.
Within its wilderness, the park encompasses volcanoes, best known for the Wrangell Volcanic field. Many active volcanoes, including the Wrangell volcano, can be found in the park.
What The Park Offers:
Several Visitor Centers can be found in the national park that prove to be helpful. At Copper Centre, you can browse through the bookstore and learn more about the natives of Alaska. You can also undertake a walk led by a ranger for an informative excursion.
You can hop on a 60-mile McCarthy road trip to witness the spectacular landscapes of Alaska's wilderness.
One-day trips are also available for hikers and backpackers, where you can also experience ice climbing.
4. Alaska National Parks:  Katmai National Park And Preserve
Due to its impressive volcanic history, Katmai National Park and Preserve is rich in diversity and wildlife. This park also protects brown bears and salmon, which are abundant.
What The Park Offers:
Take a trip to Brooks river, which is also a scenic waterfall. It is an important spot to view bears and fishes in this Alaska National Park.
Check out the Valley of Ten Thousand clouds of smoke filled with ash caused due to an eruption in 1912. Bus tours also allow you to view streams and forests along with the valley.
Best known for plentiful rivers and streams, the Katmai National Parks allow fishing. As many fish species reside in this park, fishing is allowed only in the designated areas. You can find fish like Sockeye Salmon, Rainbow trout, and Lake Trout in Katmai National Park.
Karma is located in the northern Alaska peninsula, so it is an ideal spot to bird watch in North America.
5. Alaska National Parks: Glacier Bay National Park and Preserve
Glacier Bay National Park and Preserve are located around Glacier Bay which was declared a UNESCO World Heritage Site.
Encompassing 3.3 million acres of land, various plant species, tidewater glaciers, and temperate rainforests make it one of Alaska's dynamic parks.
What The Park Offers:
The impressive tidewater glaciers are ideal for adventurers to go on a kayaking tour and spot various fish species. You can also take a 10-day sailing tour and coast through the blue waters.
The best way to witness the mountains of glaciers bay is to opt for an air taxi. They provide an aerial view of peaks and shorelines.
 The majority of birds and fishes can be found in the park. Smaller mammals like otters and porcupines also inhabit the Glacier Bay National Park and Preserves.
6. Alaska National Parks: Kobuk Valley National Park
A unique spot for wilderness, Kobuk Valley National Park is famous for millions of caribous who migrate to this valley. It is located 40 km north of the Arctic Circle in northwestern Alaska.
The park also protects several important features, including the Kobuk River. Perfectly sculpted dunes can be found in the park, now covered with luscious vegetation.
Animals like black bears, otters, red foxes, wolves, and many other mammals can be found in the park reserves.
What The Park Offers:
No developed activities are set for this national park, but people can still enjoy hiking, photography, wildlife viewing, and fishing.
You can enjoy the Aurora Borealis while camping in the Kobuk Valley National Park. It is known to be an excellent place for witnessing northern lights.
People specializing in Artic survival skills can perform activities such as skiing, snowboarding, and dog mushing.
7. Alaska National Parks:  Lake Clark National Park
Lake Clark National Park is home to rich wilderness covering stunning mountains, volcanoes, lakes, and rivers. The park reserves are also ancestral homelands of the Dena'ina people and their culture.
What The Park Offers:
You can have a spectacular view of brown bears living in the park.
Winter biking on frozen lakes and rivers is a great way to explore Lake Clark National Park. One can see the stunning snow-capped mountains standing tall in the distance while biking.
Lake Clark National Park and Preserves is a great spot for birdwatching; it encompasses more than 180 species of birds, including migratory ones. Animals like bears and Dall sheep can also be spotted.
8. Alaska National Parks: Gates Of The Artic
Gates Of The Arctic is one of the wildest preserves out of all the Alaska national parks present. This national park and preserve protect the brooks range situated in Northern Alaska.
The park is located entirely on the north of the Arctic Circle. But there are no trails or roads, only wilderness spreading far and wide.
What The Park Offers:
You can go rafting or kayaking in the wild yet scenic rivers of Gates of the Arctic. Travelers experience solitude and get to be part of the isolated wilderness.
This park is perfect to camp and witness the magnificent northern lights. Especially in the summer, lights fade quickly, giving way to Aroura Borealis.
Common animals like caribous and moose can be spotted here. The main highlight is the wide variety of fish swimming in the park's rivers.
9. Alaska National Parks: Bering Land Bridge National Preserve
One of the remotest parks in the United States, the national preserve is a reminder of the Pleistocene ice age.
Covering a healthy landscape, it is also home to indigenous people and their culture. The Bering Land Bridge connected prehistoric Asia and North America 13,000 years ago.
What The Park Offers:
Wild animals, birds, fishes, and marine animals can be spotted at this park and preserve.
Visitors can relax at Serpentine Hot Springs, offered by the park, after a long day of hiking.
Subsequently, you also enjoy berry picking, as 50 wild species can be found in the park.
10. Sitka National Historical Park
Known for tall spruce trees and Tlingit and Haida totem poles, the park is known for its scenic beauty and history.
Out of all the Alaska National Parks existing, Sitka National Historical Park is the smallest. Yet it remains memorable due to its colonial history in North America.
 What The Park Offers:
This park and preserves offer unique activities to learn about the Tlingit culture and its art.
You can walk down nature's path filled with rainforests, mammals, birds, and fishes. You can also learn about the history of the Sitka people.
The national park services have visitor centers that exhibit artifacts of indigenous people. You can also explore trails led by Rangers in the park.
Closing Thoughts
Alaska National Parks offers something for everyone visiting the state. No matter the season, one can enjoy various activities and learn about Alaska's nature.
Alaska National Parks will leave you mesmerized with raw beauty and will provide an adventure of a lifetime on your next trip. Have fun exploring!
Check out Best Hotels in Astoria, Oregon.
As an affilate-driven website, USA Tales earns from qualifying purchases.
Auto Amazon Links: No products found.
We may earn money or products from the companies mentioned in this post.
Verified Content by Experts
USA Tales has content written by niche experts, travelers, students, and those with real-life experience. Our content is also periodically reviewed by subject matter experts to ensure content accuracy and relevancy. Have a question? Email us at team@usatales.com
As an affilate-driven website, USA Tales earns from qualifying purchases.