A city enriched with history and culture, the city which played an essential role in the foundation of music, art, culture, and politics in America, Memphis in Tennessee, is famous for many reasons.
The city always grooves to the songs of Elvis Presley or the tunes coming from the musicians along Beale Street. Besides its musical nature, the city is also prominently known for its civil rights movement. The town saw Martin Luther King Jr. petition for the equal rights of Black sanitation workers in 1968.
Lorraine motel, where Luther King Jr was assassinated, is now the site of the National civil rights museum. You will be offered good tunes and music lessons if you visit Memphis attractions.
Besides, this city will also offer you finger-lickin' barbecue and buttery grits, which can make a day for any food enthusiast, so if you are planning to visit Memphis but are confused about how and where to start.
We got your back because we have compiled a guide on ten things to do in Memphis. So without any further delay, let's jump on the first attraction.
1. Spend Time in Downtown Memphis
History-wise, much of Downtown Memphis was known for its commerce activities. The place was used to store cotton and other goods shipped up and down the Mississippi River in the warehouses.
But that's not the case in today's scenario as it offers enough leisure activities for its visitors to spend quality time. Downtown Memphis is home to historical places like National Civil Rights Museum and Elvis Presley Sun studio.
The Mississippi river is also a delightful place to visit. You can opt for the Mud Island tour and go for a picnic in Tom Lee Park while mesmerized by the beautiful nature of the Mississippi River.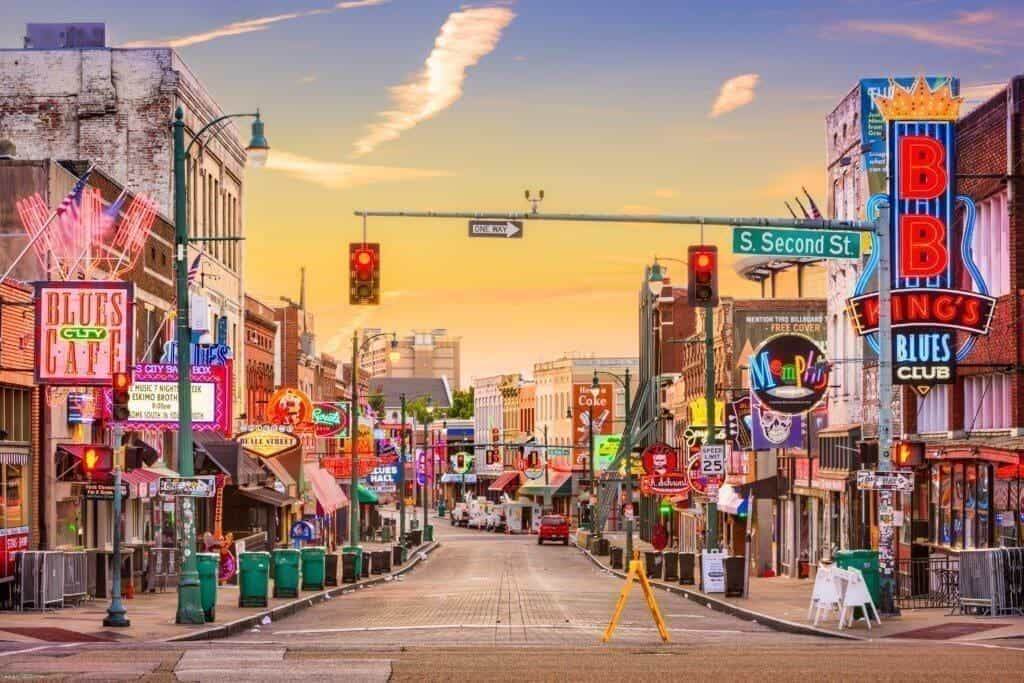 Besides these Downtown Memphis attractions, the place offers various food options and incredible restaurant experiences. If you want to hold some business meetings, The Little Tea Shop is a great place to start with. You can also visit Elvis Presley's favorite spot, Arcade, the city's oldest restaurant-offers diner-type fare.
Want to have a romantic dinner? Try visiting Chez Philippe in Peabody. You can also see these other Downtown Memphis restaurants like Charlie Vergos's Rendezvous for Ribs, Gus's for spicy fried chicken, and Cockatoos for a hearty, homemade breakfast.
The Party doesn't stop here, quite literally, because Downtown Memphis will treat you to memorable late-night party experiences. Visiting Beale Street is a no-brainer for the party atmosphere here. Since the street is closed to traffic in the evenings, you will see a mix of tourists, suburbanites, downtowners, and kids.
If you go all out at night outs and stay till the early morning, this is an excellent place to visit because most clubs and bars stay open until the wee hours, which around here is 5 a.m. Alfred's, BB. King's blues music Club, the Band Box and Rum Boogie for nightly live blues hall music, Club 152 for dancing, and Silky O'Sullivan's are famous clubs you can try.
The place also offers comfortable staying options when you visit the city. Regarding the luxurious options, you can stay at Peabody Hotel, Westin on Beale Street, the quiet luxury of the Inn at Hunt Phelan, or the sleek sophistication of the boutique Madison.
If you want to cut down, other options include Holiday Inn or the DoubleTree. The great thing is wherever you choose to stay, most of the Memphis attractions are within walking distance, as is the Main Street Trolley, which is a great way to get around downtown, so if this fancies your interest, try starting your trip by visiting downtown Memphis and add this to your list of things to do in Memphis.
2. Visit National Civil Rights Museum
Visiting Memphis, Tennessee, and discussing things to do in Memphis, National Civil Rights Museum should be an essential priority. The place is housed in the Lorraine Motel, where Martin Luther King Jr. was assassinated on April 4, 1968. To understand the civil rights movement, the museum contains multimedia presentations.
You will be guided through five centuries of history with the help of 260 artifacts, more than 40 films, oral histories, interactive media, and listening posts. You will see essential artifacts in the movement, such as a Greyhound bus ridden by Freedom Riders.
You will also see the room where Martin Luther King Jr spends his final hours. We advise you to spend at least two to three hours touring the facility.
Overall the whole museum experience will be surreal and moving and help you understand the civil rights movement much better.
The place is located south of downtown Memphis in the South Main District and is open every day except Tuesday and Wednesday from 9 a.m. to 5 p.m. The ticket price for the National Civil Rights Museum is $17 for adults, $15 for seniors and students, $14 for kids between the ages of 5 and 17, and free for children four and younger.
Entry is also free for active military members. You can also avail of the services of tour guides, which will cost $80 per 90 minutes with prior arrangements requested. Parking service is free of cost.
3. Check out Sun Studio
Our third addition to the list of fun things in Memphis is visiting Sun Studio. Sun studios are referred to as the birthplace of rock 'n' roll, and it is a must-see place for affectionate music.
This place helped launch many illustrious music careers, including Elvis, B.B. King, Roy Orbison, and Johnny Cash. In recent years, artists like Justin Townes Earle, Grace Potter , the Nocturnals, and The Walkmen have used the recording studio.
On your guided tour, you will hear about the stories of iconic musicians, listen to unreleased tracks, and see memorabilia from the studio's peak of perfection. The Sun Studio tour guides are knowledgeable and entertaining, making your experience very moving and memorable.
Since this place is among the famous tourist attractions in Memphis, Tennessee, we recommend you arrive as soon as the studio opens to avoid waiting for a tour spot.
The tickets are booked in person on the day of the tour or by purchasing a prepaid voucher online, which will be exchanged for a ticket upon arrival at the studio. Online prepaying will not guarantee a spot on a specific tour. Approx. Time of at least two weeks will be there to receive your voucher in the mail.
Sun Studio is open for its visitors from Sunday to Thursday from 10 a.m. to 5:15 p.m. and Friday and Saturday from 10 a.m. to 6:15 p.m., Located in Downtown Memphis.
Free shuttles will take you to and from Graceland and the Rock 'n' Soul Museum on Beale Street. Entry cost is $15 for adults and $10 for children ages 5 to 11. Children younger than 5 years old are not permitted on tour. Free parking is also available.
So if this interests you, make your necessary plans and add this to the list of things to do in Memphis.
4. Stax Museum of American Soul Music
Among other music museums in Memphis, Tennessee, the Stax Museum of American Soul Music is dedicated to the musicians who recorded in this space and other American soul legends. The museum collection consists of more than 2,000 artifacts, interactive exhibits, films, and galleries.
You will also see Isaac Hayes' custom Cadillac Eldorado, purchased as part of his renegotiated deal with Stax in 1972. The quality of the memorabilia will uplift your fascinating experience on display, and the introductory film will be screened at the beginning of the self-guided tour.
Located on the original site of the Stax Records in Downtown Memphis, the Stax Museum of American Soul Music is open from Tuesday to Sunday from 10 a.m. to 5 p.m.; the place is closed on Monday. Entry cost for the same is $13 for adults, $12 for seniors and students, and $10 for children ages 9 to 12.
Children who are 8 and younger get in for free. So you can take your children and spend some quality in this other music museum in Memphis, adding it to things to do in Memphis.
5. Visit the Graceland Mansion of Elvis Presley
Located on Elvis Presley Boulevard in Downtown Memphis, The Graceland Mansion was home to iconic singer Elvis Presley. It is one of the most-visited private homes in the entire country. It would be best to visit Graceland when planning a trip to Memphis.
The place is filled with memorabilia of the late singer as you will see King's famous jungle room, pink Cadillac, record collection, and even shoes and gifts sent to him from fans. Elvis Presley's grave is also here at Graceland. You need to get to the house early as this place is usually crowded, considering it to be a must-visit in Memphis.
After touring Graceland, you could consider visiting Elvis Presley's Memphis at Graceland, a 200,000-square-foot entertainment complex filled with restaurants, museum exhibits, gift shops, and more. The general entry costs $47 for anyone age 11 or older, $26 for kids between the ages of 5 and 10, and free for children younger than 4.
The parking here is not free as it will cost you $10. But if you consider opting for one of the VIP tours, expect to pay at least $116 per person. So if Graceland piques your interest, consider adding this place to your list of things to do in Memphis.
6. Visit the Memphis Zoo
Are you tired of museums and lavish nightlife? Don't worry. You can spend peace with your kid and family at Memphis Zoo. The zoo has many exhibits to offer its visitors, like bear and wolf enclosures in the Teton Trek, a nocturnal animal exhibit, a big cat area, and the Zambezi River Hippo Camp, among many other exhibits.
The zoo spans 70 acres and also designs an environment for animals that mimics their natural habitat. The fact that you can explore approximately 4,500 animals here shows the variety. To beat the summer heat, visiting the place in the mornings is recommended. This well-organized zoo also provides an on-site cafe and several food stands. After your outing, you can plan a picnic with your family nearby Overton Square.
Memphis Zoo is located in Overton Park in Midtown Memphis and is open daily. The entry cost is $21 for adults 12 and older, $20 for seniors, and $16 for children. The timing of the zoo is different in summer and winter. In summer, the place is open from 9 a.m. to 6 p.m., Whereas winter's timings are 9 a.m. to 5 p.m.
The parking facility will cost you an additional $5. So if you fancy seeing some furry animals or want to go somewhere with your young kids, Memphis Zoo should be on your list of fun things to do in Memphis. The zoo can also be reached via bus Nos. 50 and 53.
7. Memphis Botanic Garden
Another entry in our list of things to do in Memphis includes Memphis Botanic Garden. This beautiful place is located Located east of downtown. Having 30 specialty garden areas across 96 acres of land will provide a calming experience from daily stressful urban life.
You can explore the Asian garden, which consists of plants native to countries like China, Japan, and Taiwan, or enjoy the colorful Iris Garden and Daffodil Hill, which showcases up to 300,000 beautiful blooms.
Besides offering plants and flowers, the Memphis Botanic garden hosts concerts and events for adults and children. There are also dedicated picnic areas here if you fancy one.
Memphis Botanic Garden entry price costs $10 for adults, $8 for students and seniors, and $5 for children ages 2 to 12. Memphis Botanic Garden is open from 9 a.m. to 4:30 p.m. daily.
8. Memphis Rock 'n' Soul Museum
If you want to learn about soul music or rock 'n' roll and see what role Memphis played in these genres, Memphis Rock 'n' Soul Museum should be on your list of things to do in Memphis.
Memphis Rock 'n' Soul Museum will tell the story of musical pioneers in the city's history. This Memphis museum will help you explore Memphis's musical influence and give you a comprehensive Memphis music experience.
Here you can explore galleries featuring more than 30 instruments, 40 costumes, and 100 songs with the help of an audio-guided tour and an understanding of music history. Its central location on Beale Street, the most iconic street in Memphis, makes it feasible for you to explore other Memphis tourist attractions before/after touring this place.
Memphis Rock 'n' Soul Museum is open from Wednesday to Sunday from 10 a.m. to 5 p.m. Entry ticket costs $13 for adults and $10 for visitors ages 5 to 17. Kids who are 4 and younger will get free entry.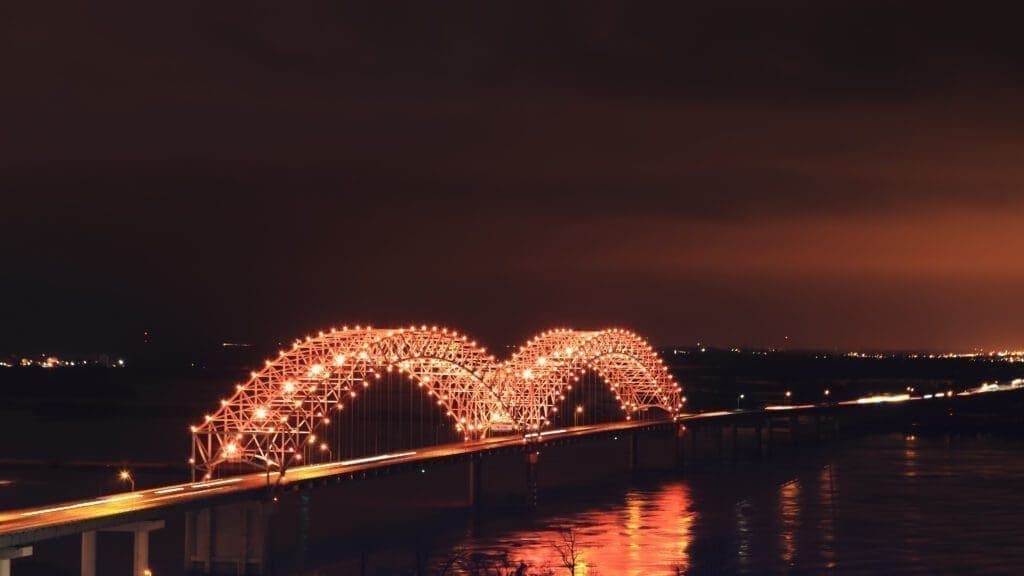 9. Walk Beale Street
Considered the heart and soul of Memphis culture. Many famous musicians started here, including B.B. King, Alberta Hunter, and Isaac Hayes. During the days, you can visit stores and restaurants and enjoy music memorabilia with barbeque, while at night, enjoy live music clubs open to music fans of all types.
Besides live music Beale Street also offers several famous attractions, such as Orpheum Theatre, the New Daisy Theatre, and the Handy House Museum. The buzzing atmosphere doesn't stop here because Beale Street also hosts various festivals. With such happenings and rowdy crowds, this place isn't recommended for those looking for a laid-back time. But it is a highly recommended place in things to do in Memphis.
10. Visit Victorian Village
In our last entry, things to do in Memphis include visiting Victorian villages. This place contains mansions, private residences, and other homes converted into small museums showcasing historical artifacts. Coming here will make you feel what it was like living in the 19th century.
The Woodruff-Fontaine House is a famous visit here that is rumoured to house the ghost of Mollie Fontaine. If you want to learn about this haunted history, you can visit Mollie Fontaine Lounge just across the street.
Mallory-Neely House, built-in 1852, is another popular stop here. The house shows its architectural details, including stained-glass windows and stencilled ceilings, which are well preserved. Besides this, you can also find six other historic houses in the district and a historic church.
You can visit Victorian Village at any time of day, but if you are planning to visit a house, you need to be aware of particular timings. The Woodruff-Fontaine House is open Wednesday to Sunday from 12 until 4 p.m., with guided tours on the hour. While The Mallory-Neely House is open from 10 a.m. to 4 p.m. every Friday and Saturday.
Entry fees for some houses are about $15 for adults, with discounts for children and seniors. So if you are interested in admiring these fantastic houses and mansions, feel free to add Victorian Village to your list of things to do in Memphis.
Closing Thoughts
So here is our complete guide on things to do in Memphis. From its tourist attractions to its season or what are the best food options Memphis has to offer, we covered it all. The magnitude of Memphis, Tennessee's varieties is incredible, making the place worthy of visiting. So if you're planning to come, don't forget to add these places to your tour.
1. The Best Food Restaurant In Memphis?
A lot of delicious food options can be found in memphis tn. The city is best known for its barbeque in these different types of cuisine. Central BBQ is one of the most popular sports in the town, with Corky's BBQ, Cozy Corner BBQ, and Interstate Barbecue highly recommended.
Also, if you are a barbeque affectionate, you would not want to miss the city's annual World Championship Barbecue Cooking Contest, which takes place every year in May.
2. Best Months To Visit Memphis?
April, May, October, and November are the best months to visit Memphis. Since it gets scorching in summer, this is a comfortable time to have a soothing experience. It is also the perfect time if you are planning to visit Memphis pyramid or Memphis music hall.