The variety of adventures in Costa Rica makes it a great place to visit. There are a plethora of things to do in Costa Rica. 
Located between the Caribbean Sea and the Pacific Ocean, Costa Rica has rugged rainforests and tropical coastlines. The Caribbean coast is known for its beaches, volcanoes, biodiversity, and cultural institutions, such as the Pre-Columbian Gold Museum in San Jose.
The protected jungle of Costa Rica covers about a quarter of its land area and is home to many wildlife species, such as spider monkeys and quetzals.
Top Attractions in Costa Rica
Despite its size, Costa Rica travel offers visitors various experiences in just a short period of time, such as active volcanoes, tropical rainforests, beautiful beaches, hiking through national parks and cloud forests, hot springs, and zip-lining.
A trip to Costa Rica means having variety. It is great, but it can also be hard to choose between them, especially when they're all worthwhile.
Costa Rica National Parks
Tourists may enjoy several thrilling activities in their visit to Costa Rica national parks, including white water rafting, canyoning, cave tubing, and zip-lining.
The national parks in Costa Rica are also great places for wildlife lovers to see macaws, sea turtles, and adorable sloths.
Manuel Antonio National Park
Located in a lush environment and surrounded by wildlife, you can go on hiking trails or relax at paradisiacal beaches in Manuel Antonio National Park.
A natural paradise is created when the beach and the forest meet in one place. As a Protected Wilderness Area, Manuel Antonio National Park receives considerable domestic and international tourism.
Besides beaches, the Park also offers you a humid tropical forest where endangered species live together, a mangrove swamp, marine environments, islands, and a 14-hectare lagoon.
You can drive through a primary forest in a short amount of time by using several trails. Moreover, you can appreciate a beautiful view of the sea and enjoy the wildlife that you can find at any time.
Arenal Volcano National Park
The Arenal Volcano is in the fertile northern lowlands of Costa Rica, and its presence cannot be avoided when traveling to this region.
There is no denying its height and imposing appearance. It's one of the most engaging stops to visit in Costa Rica.
With its perfect symmetry, views of the volcano, and abundance of outdoor activities, Arenal is a sightseer's dream and an essential stop on a "can't-miss-out-on" list of all things to do in Costa Rica.
Arenal Volcano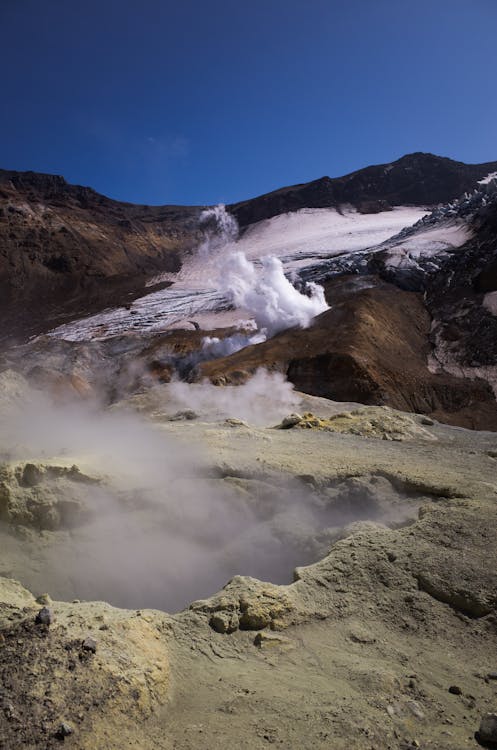 It was until 2010 the most active volcano in Costa Rica. Arenal emitted enormous amounts of lava, gas, and ash regularly, much to the delight of all who visited.
As you walk over the hanging bridges, your guide will share lots of interesting information about the Arenal Volcano and the rainforest creatures.
On the west side of the Arenal volcano, there is an active vent. La Fortuna lies within its eastern shadow, so if you want to see the lava, you'll have to head to the other side. Also, clouds may obscure the top of the mountain on certain days.
There are short trails in the national park that pass through secondary forests and lava fields from previous eruptions.
During the volcanic activity, the rangers keep an eye on the area, and if they feel that it might be unsafe, they will close trails and portions of the park.
Hiking in Arenal Volcano Costa Rica
Lake Arenal largely produces the country's electrical energy. Wind farms are found on the other side of the lake. The Arenal Volcano National Park is known for its wildlife.
What can you expect to encounter? Birds such as parrots, orioles, brown magpies, howler monkeys, white-faced monkeys, and snakes may also be seen.
There are several types of palms and bromeliads, bait, ceiba, cirri, laurel, and ferns in The Arenal Volcano National Park.
Many tours are available for visitors at this Caribbean coast National Park, whether you are short on time or want to cram as many activities into one day as possible.
Tortuguero National Park Costa Rica
Canals, rivers, beaches, and lagoons within the Tortuguero National Park, making it the most popular ecological destination in Costa Rica.
A boat or a small plane is necessary to reach the park and the small town of Tortuguero. People instantly think of Tortuguero when they think of the rainforest in this area.
If you are in Costa Rica, you must visit Tortuguero National Park. Located in dense tropical rainforest, the canal system traverses a jungle, lagoons, and dense tropical forest.
On a narrow headland between the lagoon and Caribbean coast, you can watch sea turtles lay their eggs with a local guide during sea turtle nesting season. In the area north of the village sits a collection of hotels and lodges.
There is no land between the canal and the Caribbean Coast in the east, and there are countless small ponds in the west.
La Vieja National Park
De La Vieja National park offers a wide range of unique experiences, such as the waterfall La Cangreja also known as the Blue Lagoon, and its breathtaking ocean views.
The two main attractions of Rincon de la Vieja are Las Pailas and Santa Maria, whose volcanic attractions stand out. Aside from Las Pailas, visitors can also explore La Cangreja Falls, the hidden waterfalls, the crater, and Cerro Von Seebach.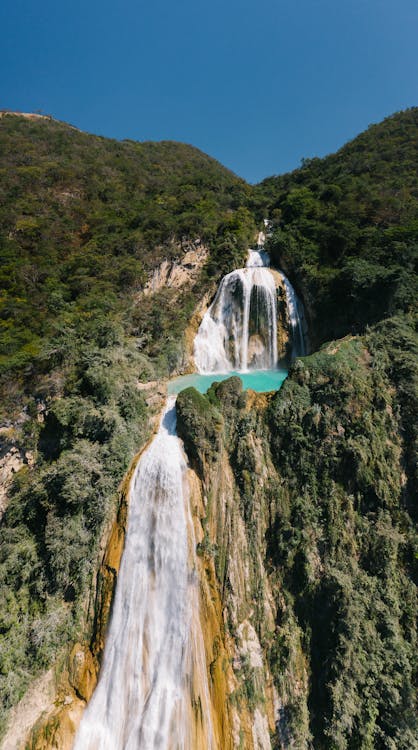 Hiking in La Vieja National Park
Within a short journey, you will pass through a dry forest and a cloudy one. The sounds of boiling water, boiling mud, and steam resonate through the air. You can witness all of this volcanism during two hours and visit a dry forest, wet forest, humid forest, and cloudy forest.
Hummingbird Trail, Pailas of Cold Water, Enchanted Forest Waterfalls, Hot Springs, and the sightseeing place can be found in Santa Maria.
Corcovado National Park
There is no region on earth of comparable size to the Osa Peninsula for diversity. A backpacking trip to Corcovado National Park is one you won't forget.
This region is home to the last old-growth wet forests in Central America and thirteen major biophysical zones, including lowland and highland rain forests, jolillo palm forests, mangrove swamps, and coastal marine environments.
Among the shyest and most endangered animals of Costa Rica are the Baird's Tapir, the Jaguar, the Scarlet Macaw, the Harpy Eagle, the Red-backed squirrel monkey, and the White-lipped Peccary.
Despite the wet, unpredictable weather, the trails are generally good, and the camping area near the ranger stations is grassy and well-drained.
San Jose – Costa Rica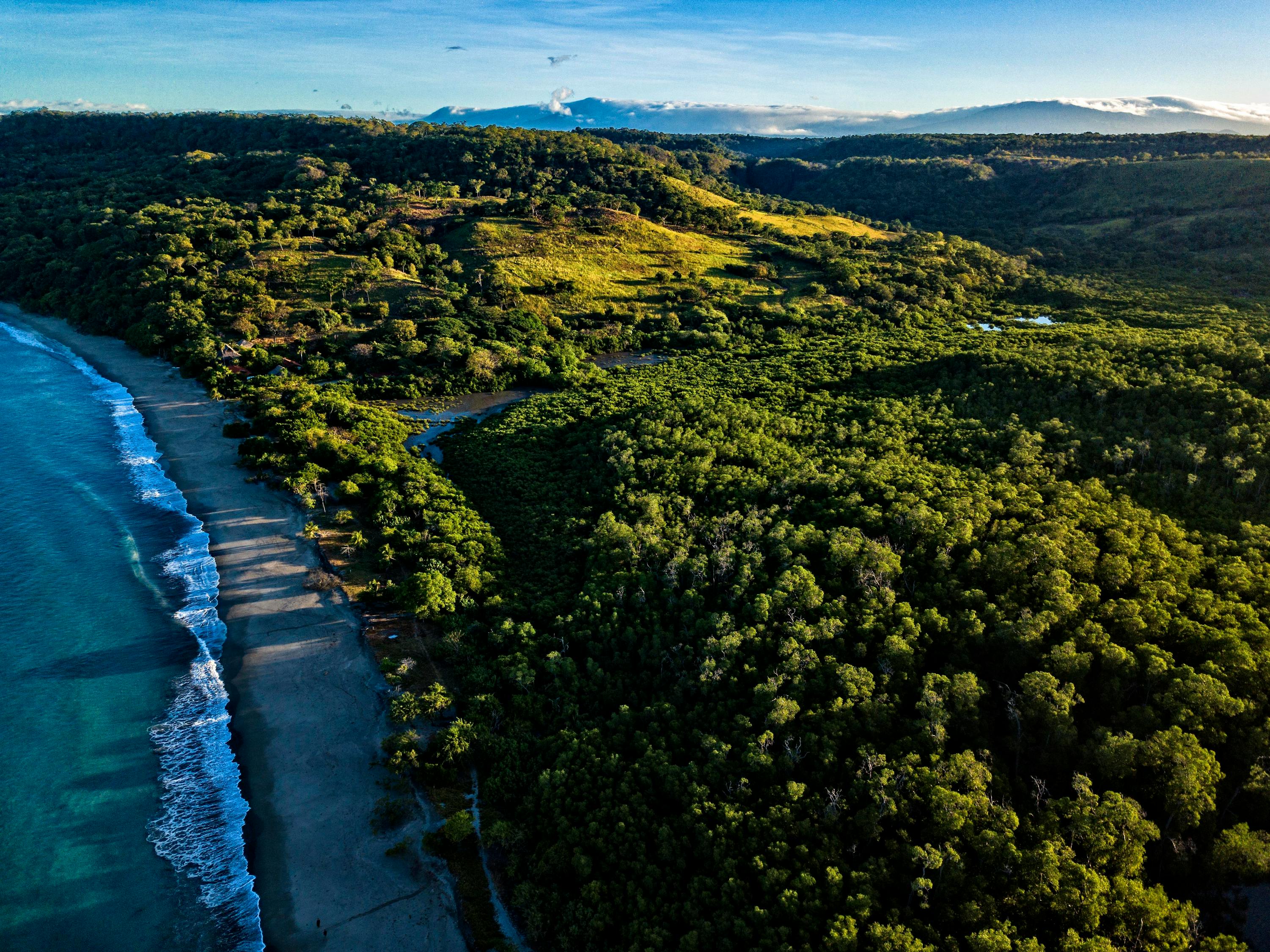 San Jose boasts a pleasant and mild climate that attracts many tourists to the area. It's one of the most attractive destinations to visit in Costa Rica.
San Jose is a vibrant city with a rich culture and history, exquisite architecture, vibrant nightlife, and friendly locals. San José offers various activities and attractions that make it a cosmopolitan urban center and a traditional Central American city.
There are many museums, art galleries, parks, and dining options in San Jose since it is the country's cultural center.
Even though most buildings in the city are less than 100 years old, the city still contains plenty of World War II-era buildings.
San Jose, the Capital City of Costa Rica
There are many things to do in Costa Rica San Jose, including Jade Museum, Central Park, Spanish Park, Democracy Plaza, and the Morazan Park.
The Jade Museum is one of the country's finest and includes one of the world's largest collections of American jade. Gold and stone objects, as well as ceramics, are displayed by cultural regions.
The gorgeous San Gerardo de Dota in San Jose boasts stunning views of rolling hills and the Cordillera de Talamanca in the background, making it one of the most beautiful places to go bird watching in the area.
Things to Do in Costa Rica, San Jose
This area is home to about 200 aviaries, and nature lovers should not miss it. There are still a few tourists visiting San Gerardo de Dota, so travelers may find a true gem here, one that is peaceful and truly unique.
In San Jose, La Sabana Park is located near the old airport.
Travelers to the capital should not miss San Jose La Sabana Park, a popular hangout for locals. The park is one of the nation's largest and most important urban green spaces, comparable to Central Park in New York.
A 40,000-seat stadium hosted international musical performances and sporting events is also located in this San Jose park. The stadium's architecture is a sight to behold, even if you are not attending an event there.
La Fortuna
You have plenty of things to do in Costa Rica. One of the top enchanting destinations in Costa Rica is La Fortuna or La Fortuna de San Carlos. With its colorful gardens and large church, the town is centered on a beautiful park.
Nearly every viewpoint in La Fortuna provides a view of Arenal Volcano, the main star of the scene. Restaurants, hotels, tour companies, and shops are found on the central park streets and lodges near the volcano and Lake Arenal.
There are many activities to choose from in La Fortuna, which accounts for its popularity. La Fortuna is the perfect place from which to enjoy virtually all Costa Rican adventure tours.
La Fortuna – Top Things to Do
A hanging bridge spans the rainforest canopy, a zip line that flies through the sky, a waterfall rappel, and a whitewater raft plunges churning water. There is so much to choose from that knowing where to begin can be difficult.
La Fortuna Waterfall, which can be done in an hour or two, is a must-see. There can be a lot of crowds during the high season of this popular attraction.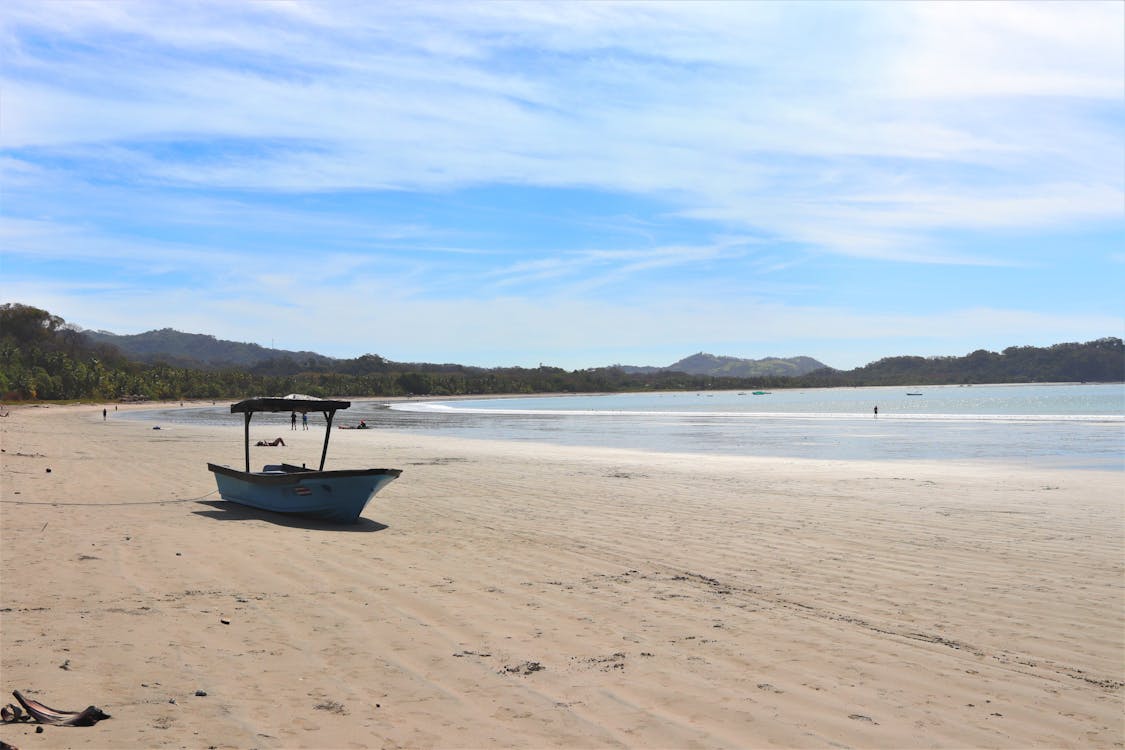 Puerto Viejo
Puerto Viejo de Talamanca sits alongside the Caribbean Sea in southeast Costa Rica and has a distinctive Caribbean feel.
You can visit Costa Rica to know more about Rica costa's wide-ranging cultural diversity. On the other hand, Puerto Viejo has people of Afro-Caribbean descent and people of indigenous origin.
Rice made from coconuts and Reggaeton beats fill the air here, and traditional houses are colorful and welcoming. Puerto Viejo has some of the largest and most beautiful beaches and jungles in the country and fabulous restaurants and nightlife.
Monteverde Cloud Forest
When you visit Costa Monteverde, you will be astonished by the beauty, bounty, and biodiversity of the Monteverde Cloud Forest Reserve.
The wind sculpts the slopes of elfin woodlands into rainforests filled with orchids, bromeliads, ferns, vines, mosses, and other vegetation.
Things to Do in Costa Rica – Stunning Waterfalls
A striking natural formation dotted throughout this visually astounding country, Costa Rica's waterfalls astonish experienced and novice travelers alike.
When rushed water envelops a pool below a cliff, it creates a sense of awe and wonder. A cool dip beneath these powerful forces of nature will refresh you after hiking through the rainforest in the tropical heat.
La Fortuna Waterfall
The La Fortuna Waterfall can be described as breathtaking. This waterfall is fed by the Tenorio River and is one of the Rica costa attractions of several different tours near the Arenal Volcano. The waterfall and surrounding hot springs attract visitors from around the world.
Rio Celeste Waterfall
Do you have any experience with water that is bluer than blue? There is a waterfall called Rio Celeste. Rio Celeste means light blue river. It is one of the unavoidable places to visit in Costa Rica.
The local legend states that after God had painted the sky, he washed his paintbrushes in the river to change the color into that brilliant blue that fascinates us today.
Your time in the forest will be much more enjoyable if you have a guide with you, and you won't get lost.
Things to Do in Costa Rica Rio Celeste.
With its 98-foot drop and lush tropical forest surrounding it, Rio Celest Waterfall plunges into a bright blue pool of water. Tenorio Volcano National Park has a hiking trail that takes you past many wonders on your way to Rio Celeste.
There's nothing like seeing waterfalls plunge into an incredibly clear blue pool below. You have to walk down steep stairs to get the best view of the waterfall. Several hiking trails can be found in Rio Celeste.
During your hike, you will cross two bridges, and after crossing the second bridge, you will reach a place called Tenideros.
Here, two rivers meet and form a fantastical color called Rio Celeste, which, when translated, is a river of light blue color.
Cloud Forest and La Paz Waterfall Gardens
This private ecological attraction in Costa Rica's Cloud Forest is the most visited eco-attraction outside San Jose. Over 100 species of animals can be seen at the rescued wildlife preserve, five waterfalls, and a nature walk.
Located in the Rio La Paz National Forest, one of the most beautiful waterfalls in Costa Rica is available all year round to the public. Visitors can explore the grounds at their leisure, tailoring their experience to their specific interests.
You can easily spend a full day touring La Paz Waterfall Gardens' gardens and waterfalls once you take in the wildlife and tropical sights of Costa Rica.
Nauyaca Waterfalls, South Pacific Coast
A beautiful waterfall called Nauyaca Waterfalls is located in Costa Ballena's South Pacific region, mere minutes away from Dominical.
Nauyaca boasts less impressive drop-offs than the towering La Fortuna or Bajos del Toro waterfalls. Still, its arrangement is unique — water pours over the cliffside before continuing over 140 feet before another 60-foot drop.
The location of this waterfall is one of its most amazing features. It might take some effort to get there, but the view is definitely worth it! Tucked back into the dense rainforest, the trip there isn't as easy as it looks.
Costa Rica Travel – Hot Springs
Costa Rica's natural hot springs are the perfect introduction to relaxing and reviving in this lush tropical paradise. Since over 200 years ago, mineral-rich waters have been used medicinally in Costa Rica to treat various body aches and pains.
A visit to these natural hot springs on the Caribbean coast is always fun, no matter if you're there for mystical healing or not!
The Formation of Hot Springs
An underground pool of rainwater forms hot springs. While rising through cracks in the earth's surface, magma heats the water in the form of hot springs.
Arenal Hot Springs
Visiting the Arenal Hot Springs is one of the best things to do in Costa Rica. Visitors wanting to soak in a natural hot spring on the Arenal Volcano are in for a treat!
The volcano is in resting phases still has magma that rises close enough to interact with groundwater, keeping natural thermal pools warm. There are several places to enjoy the heat around Arenal.
Things to Do in Costa Rica – White Sand Beaches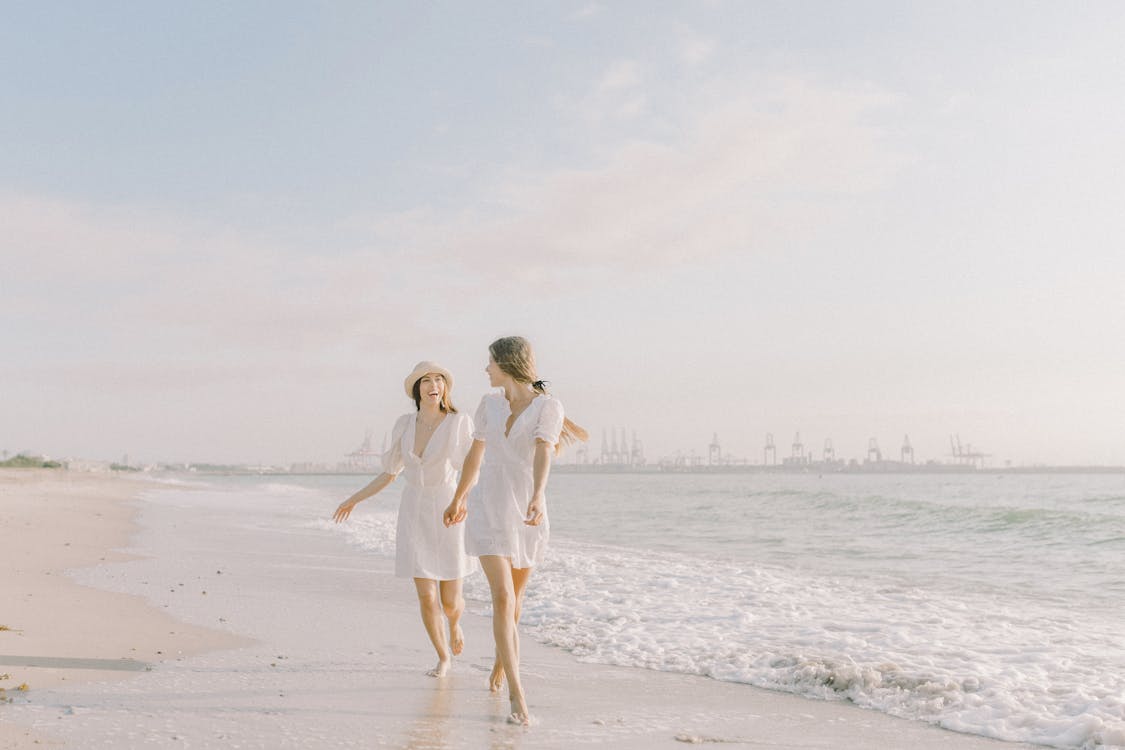 With an enviable location, Costa Rica straddles the Caribbean Sea and the Pacific Ocean. Costa Rica is one of the places which offers a diverse range of white sand beaches, all with unique characteristics.
The beachgoers of this island have access to everything they could desire, from a gorgeous white sand paradise, lined with palm trees to volcanic black sand and naturally rugged coves. Whether you're interested in pristine beaches or mega beach resorts, there is a perfect beach setting for everyone.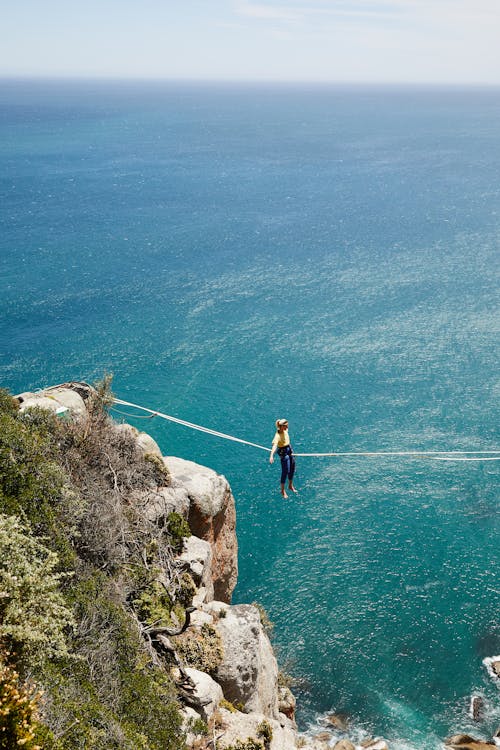 Santa Teresa Beach
A string of beaches surrounds Malpais and Santa Teresa, including Carmen Beach, Hermosa Beach, and Manzanillo Beach. Beaches like these are relatively unknown, although they stand out from the rest.
Those seeking a secluded beach escape and great surfing will enjoy the soft sand of Santa Teresa Beach.
Malpais Beach, a well-known surf spot that features white sand and rocky tide pools, is located on the southern tip of the Nicoya Peninsula, renders unforgettable beach activities in Costa Rica.
Activities in Costa Rica – Cloud Forests
Located in Costa Rica's Central Highlands, cloud forests provide sweeping views of coffee plantations and active volcanoes. This area is perhaps one of the most scenic attractions in Costa Rica.
Cloud forests are found in this area, high-altitude forests that appear to be surrounded by clouds. These cloud forests provide a cool retreat from the country's tropical zones and a habitat for a wide range of wildlife.
Zip Lining in Costa Rica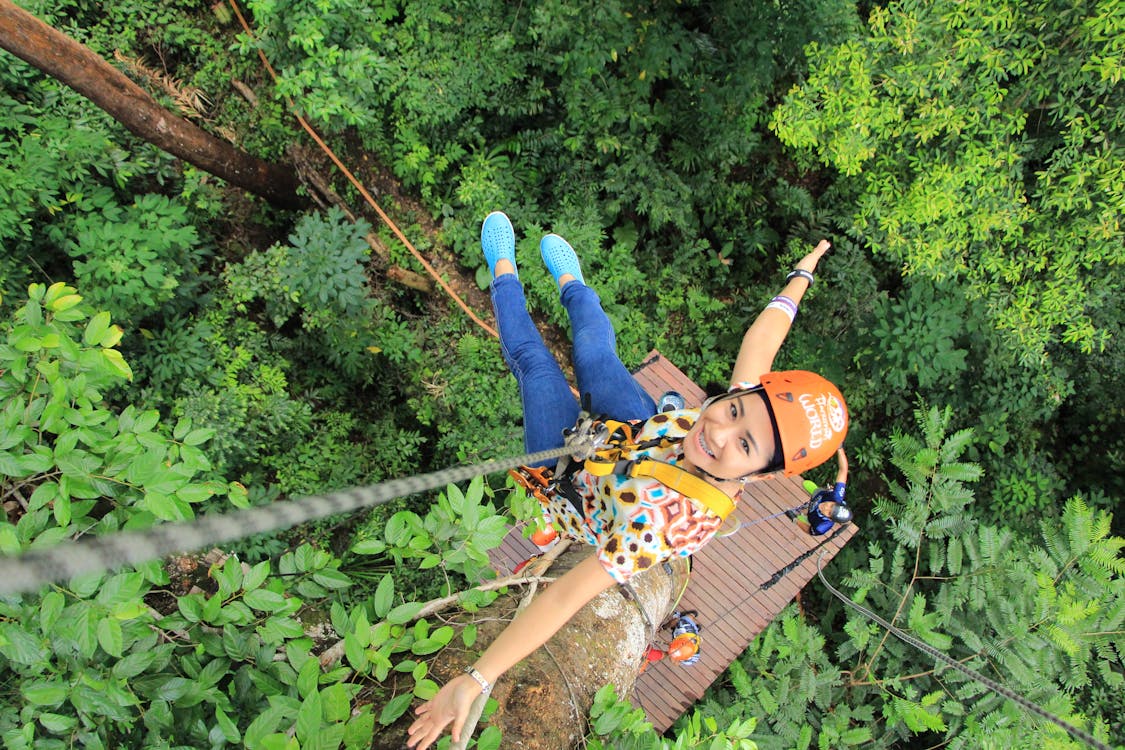 There are many ways to take advantage of Costa Rica's stunning forest canopy views, including zip-lining, hanging bridges, and aerial trams.
Costa Rica zip lining adventures are suitable for almost every age and physical condition since they are not strenuous. Using a harness and cable connection, you can fly through the rainforest canopy and observe the forest below from a bird's eye view.
Arenal Volcano is one of the most popular destinations to visit in Costa Rica. Ziplining or taking an aerial tram gives you a great view of the Arenal Volcano as well as bird watching.
A trip to Costa Rica Montervade makes you feel awe. An aerial tram or zipline tour in Monteverde is most popular because of the plant and animal life of the region and because of the opportunity to view them from above.
Cloud forests are exceptionally diverse biomes due to the climate, and this exotic cloud forest is home to more than 100 species of mammals, over 400 species of birds, and about 2500 species of plants. There are also more orchids in Monteverde than anywhere else in the world.
Top Things to Do in Costa Rica – Hanging Bridges in Costa Rica
You are close to the wilderness at the edge of hanging bridges, which are essentially impenetrable. Walking trails are the starting point to a whole lot of walking trails. But when you leave them behind, you reach another kind of natural kingdom, one that you are unlikely to find anywhere else.
There are often hanging bridges across deep valleys and gorges that require hours of hiking to reach, and even then, you might not be able to reach it.
The jungle is pushed to its utmost depths up in this startling remoteness, where monkeys swing and toucans rest, where sloths dwell, and where you get to feel its essence on a ten-fold scale.
In addition, here is where the views get truly breathtaking, with horizons that are not blocked by dense foliage. You won't be able to see many vistas like these without walking across a hanging bridge.
Moreover, modern-day hanging bridges in Costa Rica are among the safest, best, and most famous globally.
Scuba Diving – Stunning Things to Do in Costa Rica 
A country situated on an oceanic coast is appropriately named Costa Rica, meaning "Rich Coast.". Shark and manta ray encounters are available off the Pacific coast Islands with their underwater pinnacles.
Pelagic life can also be found along the Pacific coast. It offers divers one of the top levels the opportunity for scuba diving with humpback whales or manta rays. Biological reserves are protected in the southern region of the country.
Boulders and pinnacles dominate the underwater landscape. This region is great for beginners because of its protected reefs. You must visit this Pacific coast to appreciate this country's beauty fully.
Cocos Island is one of the top famous scuba diving destinations in Costa Rica.
Costa Rican Pura Vida
The Costa Rican term "Pura Vida" should be familiar to anyone who has visited the country or contemplating a trip there.
"Simple life" or "pure life" literally translates as "simple life" in Costa Rica. However, it goes beyond a simple saying: it is a way of life.
The Costa Rican phrase 'Pura Vida' is often used, but until you experience it for yourself, you cannot truly grasp what it means. The feeling of happiness is an emotion, an attitude, and a way of living. Once you've visited, you'll understand what costa Rican Pura Vida truly means.
Amazing Things to Do in Costa Rica
This Caribbean coast offers the best places to go for a perfect vacation. You can find anything everything on this Pacific coast.
Horseback riding, coffee plantation, zip-lining, cloud forests, Costa Rican beaches, white water rafting, scuba diving, hot springs, surf lessons, wildlife, marine life, you have plenty of things to do in Costa Rica.
Caribbean Islands offer breathtaking holiday options. Learn more from here. 
Also read about "Things to do in Nashville with Kids".
Verified Content by Experts
USA Tales has content written by niche experts, travelers, students, and those with real-life experience. Our content is also periodically reviewed by subject matter experts to ensure content accuracy and relevancy. Have a question? Email us at team@usatales.com