There are so many amazing Phoenix breweries to go to and refresh yourself after a long and tiring week.
Gone are the days when meetups with your friends were planned for a whole week so that everyone could make it on that date.
These days there are abrupt meetup plans, and what could be better than chilling in the finest brewery in your town?
After a tiring day at work, a cold-crafted beer helps to soothe your mind. And when it's Greater Phoenix, who wouldn't want to get their hands on some award-winning, nationally recognized craft beers?
Best Phoenix Breweries Guide for You!
So, here's a guide to help you choose one of the best Phoenix breweries for your perfect evening plans:
1) Huss Brewing Co. Taproom
It is fascinating that a couple with a passion for craft beers started a brewery in 2013, becoming one of the largest independent Phoenix breweries.
If you want to enjoy the authentic taste of Arizona Craft Beer, this phoenix brewery is the place! Get your hands on the Huss family of Beers by dropping by their communal taprooms in Tempe and Uptown Phoenix.
Give it a shot, and they'll never disappoint you.
2) Wren House Brewing Co.
Quality is what Wren House Brewing Co. is about. What's more interesting, they are trying different brewing techniques too.
Their taproom is a 1930s bungalow that was unoccupied for a couple of years and is now being used as this cozy place where people could connect.
Being one of the homeliest Phoenix breweries, the best part about this phoenix brewery is that it allows you to bring in food to enjoy with your favorite beer.
3) Arizona Wilderness Brewing Co.
Inspired by the diverse state of Arizona, their handcrafted beers are influenced by nature.
One of the most awarded phoenix breweries, they strive hard to conserve Arizona's natural resources, which is worth appreciating.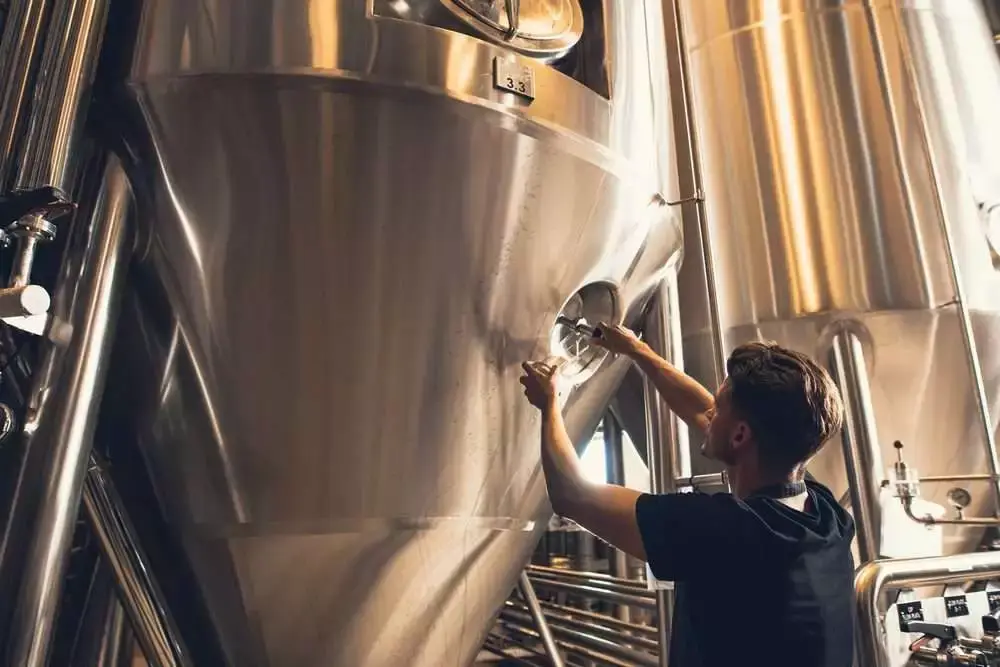 Also, the Arizona beef burger, along with this fine artisanal beer, is a perfect combination, they say.
4) Greenwood Brewing Co.
This woman-owned brewery has all relaxing vibes, a great location, a fine bunch of people, and exceptional handcrafted beer. People often talk about rosemary IPA- something you got to try out.
This is one of the local phoenix breweries on the cheaper side and has got excellent reviews.
5) Santan Brewing Co.
This brewery believes that Beer and Food can lead to conversations that can change the world.
A pleasant atmosphere with fantastic beer and food is what this phoenix brewery serves you. Also, their chicken fingers are something you would like to try.
Click here to read about Alaska breweries.
6) Four Peaks Brewing Co.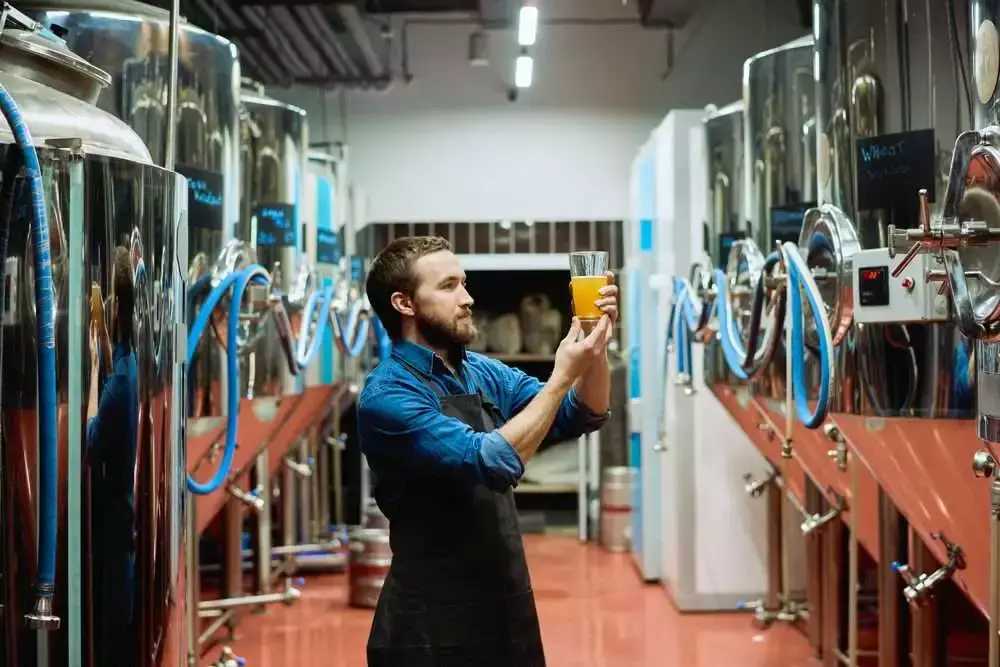 Want to try the No. 1 beer in Arizona? Then yes, Four Peaks Brewing Co. is where you get their classic Kilt Lifter Scottish Ale which is considered the best.
What's more, the Four Peaks Oktoberfest is one of the most significant events in Tempe. They are one of the Phoenix breweries serving quality beer since 1996, and these are available anywhere in the state and country.
7) Fate Brewing
Want to celebrate a special occasion? What could be better than a local brewpub?
Starting in 2012, Fate's brewing has come a long way. The ambiance of this phoenix brewery is excellent, and also, this place is dog-friendly.
Pair your drinks with some delicious pizza from their menu, and you won't regret it. Also, you can visit the place during happy hours and get some cheap deals.
8) The Perch Brewery
This rooftop phoenix brewery is a perfect place to relax: panoramic view, lush garden landscape, and bright-colored tropical rescue birds.
Craft beers and upscale craft food can make any day special, and this is one of the Phoenix breweries worth visiting.
Also, if beer is not your thing, they have some finely crafted cocktails.
9) 8-Bit Ale works
"It's Not Just a Beer, it's a Health Potion,"– they say, and this phoenix brewery has come up with a unique concept. One of the Phoenix breweries that combined craft beer with video games can bring gamers and non-gamers together.
They have arcade games and tabletop games, too- something that will help to get your mind off of your day-to-day lives, and there's no harm in being a kid at times.
Quite a fantastic place to make new friends and reconnect with old ones, we must say.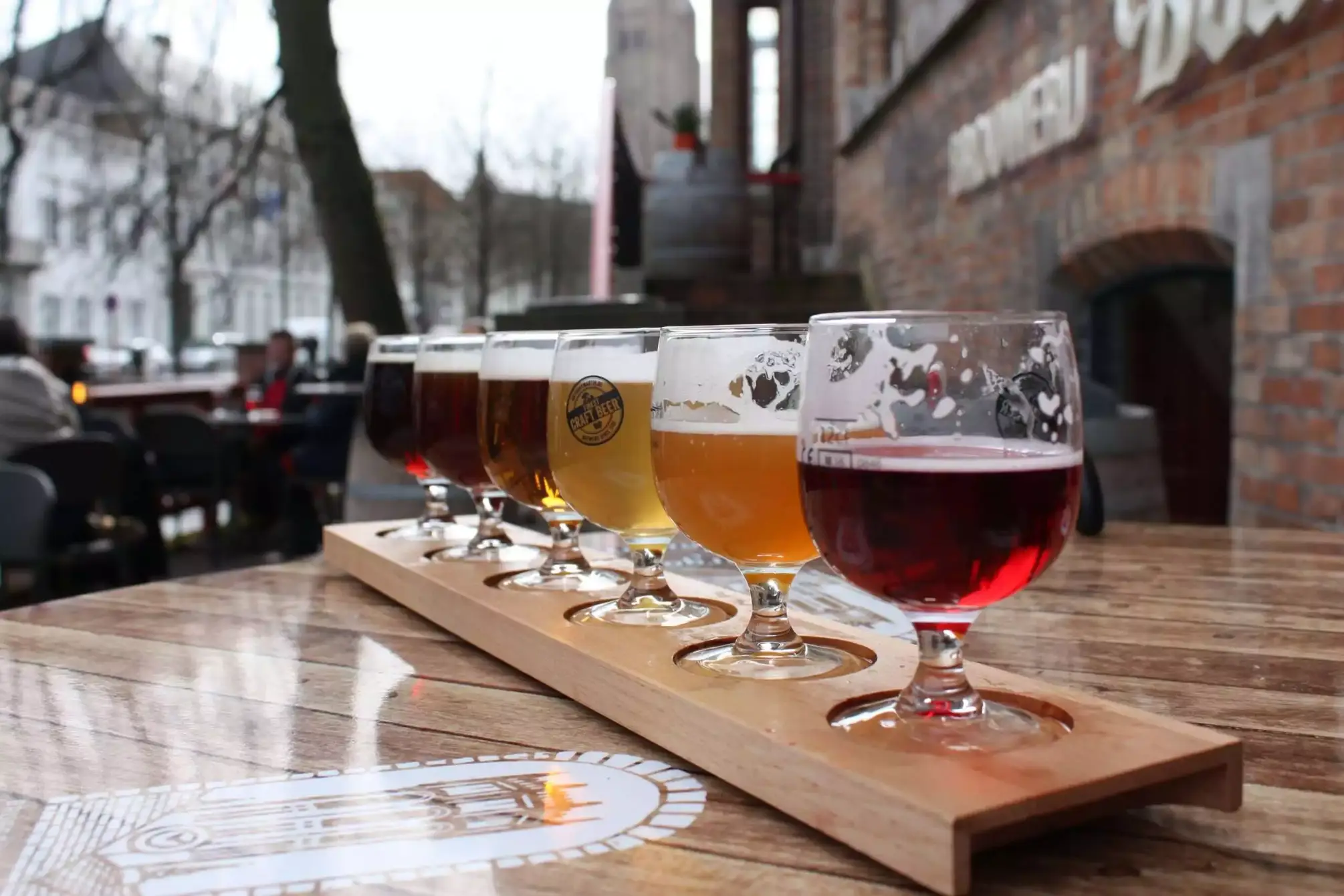 10) State 48 Brewery
A dog-friendly patio with games, seasonal and specialty beers, also some delicious food- what else do you want?
State 48 Brewery has expanded throughout the Valley, definitely for a good reason. All the locations have 10 barrels at a minimum to cater to all your beer cravings.
Combine it with their Neapolitan-style pizza, and you are all set for the evening.
11) Helton Brewing
Winning multiple World Beer Cup Awards and American Beer Festival Awards, Brian Helton took his brewery to a great height in the past 23 years.
Cozy atmosphere, fantastic music with fine beer, and delicious food, this phoenix brewery will give you very homey vibes, and you will love it.
Read more about breweries in Greensboro.
12) Walter Station Brewery
Great beer, fantastic pizza, and sandwiches- a perfect place to relax after a tiring Tuesday or chill with your friends. The calm firehouse atmosphere will help you in getting that soothing vibe.
Their Warrior IPA is something people talk about, and you should try it out. Also, their beers are cheap to get your hands on many.
13) Flying Basset Brewing
A relaxing place to kick back and mellow out, this phoenix brewery is hands down- fantastic. They have a fine set of crafted beers, and you should try Cream Ale, West Coast IPA, and Hazy IPA.
If you love basset hounds and craft beer, this place is definitely for you. Also, they serve great food, which gets you all covered in one place.
EndNote
So, these were the best Phoenix Breweries, and you should try all of them and decide on your favorite place.
Be it a romantic date, a family occasion, or meetups with your friends, all these breweries are the best ones you could enjoy.
After all, no one gets disappointed with some fine craft beer and delicious food!
Click here to read more articles like this.
Verified Content by Experts
USA Tales has content written by niche experts, travelers, students, and those with real-life experience. Our content is also periodically reviewed by subject matter experts to ensure content accuracy and relevancy. Have a question? Email us at team@usatales.com