Stir-frying is not just as simple as sautéing. Your hands are at work all the time – what with the tossing and turning, and some more tossing and turning, and stirring all the time. It would help if you were brisk and quick to master the art of stir-frying.
Beef stir fry is a wholesome, healthy food that makes a filling lunch or a delicious dinner. The beef stir fry recipes essentially have 3 components- the marinade, the sauce, and the key component – the stir fry.
Making small changes to these components, we can whip up a beef stir fry of different styles and flavors.
So today, let's learn how to do it, shall we?
Choosing the Meat:
For stir-frying, thin slices of tender meat is what works best. But it's better if you can get fresh meat. You can find pre-cut beef strips or beef-for-stir fry in packages.
Beef cuts like sirloin (bottom and side parts of the back), tri-tip, ribeye, top loin, tenderloin, Ranch Steak (boneless shoulder centre), Flat Iron (shoulder top blade), and petite shoulder tender are good choices for stir fry recipes.
Some less tender beef cuts like flank, top round, and round tip can also be used to stir fry if cut into thin strips.
Now that we know which meat to use let's look at a few fool-proof recipes for beef stir fry.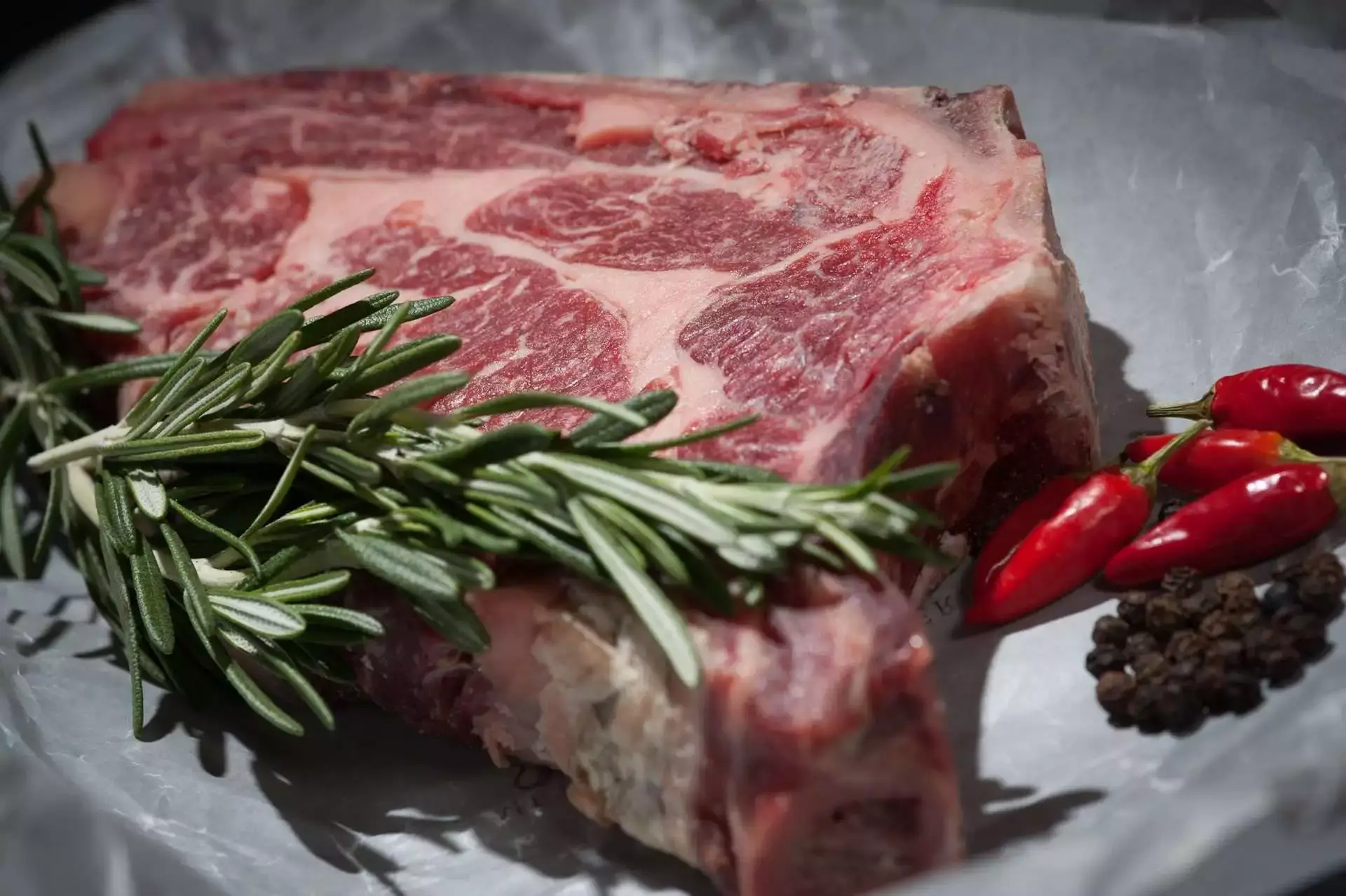 A] Teriyaki Beef Stir Fry Recipe
This is a healthy beef stir fry recipe where thin uniform pieces of sirloin steak are cooked in teriyaki sauce and some veggies. It is very simple and can be brought together in under 30 mins.
Prep time: 15 minutes Cooking time: 15 minutes Servings: 03
List of Ingredients:
To make beef stir fry:
1 pound sirloin steak (or flank steak or chuck steak)
1 tablespoon low-sodium soy sauce
½ teaspoon freshly ground black pepper
1 tablespoon extra-virgin olive oil
1 red bell pepper
3 cups chopped vegetables of your choice
1 8-ounce can sliced water chestnuts
3 medium-sized green onions finely chopped
1 tablespoon sesame seeds (optional)
To make Teriyaki sauce:
1/3 cup low-sodium soy sauce
1/4 cup water
3 tablespoons pure maple syrup
1 tablespoon rice vinegar
1 tablespoon minced garlic
1 tablespoon minced ginger
1/4 teaspoon red pepper flakes (you can add more as per your taste)
1 tablespoon cornstarch
To serve:
Brown rice, white rice, quinoa, noodles, cauliflower rice, or lettuce cups.
Procedure:
1) Marinating the meat:
Mix 1 tablespoon of soy sauce and ½ teaspoon freshly ground black pepper. Pour the mixture all over the beef and coat it thoroughly.
Let the meat marinate till you prepare the rest of the ingredients. This marinade does not just add flavour to the beef but makes it tender.
Thus, the longer the meat marinates, the more tender it becomes.
2) Prepare Teriyaki sauce:
Take a mixing bowl and add soy sauce (savoury), water, maple syrup (sweet), rice vinegar (acidic), garlic, ginger, red pepper flakes, and cornstarch, as per the measurements given above. Mix well and set aside.
3) Stir Fry:
Set a wok over medium-high heat, and add 1/2 tablespoon olive oil. Once the oil is heated up, add thin, bite-sized pieces of sirloin steak.
Let the steak brown on all sides and get thoroughly cooked, which would take around 4 minutes. Then, remove the beef and its juices and set them aside.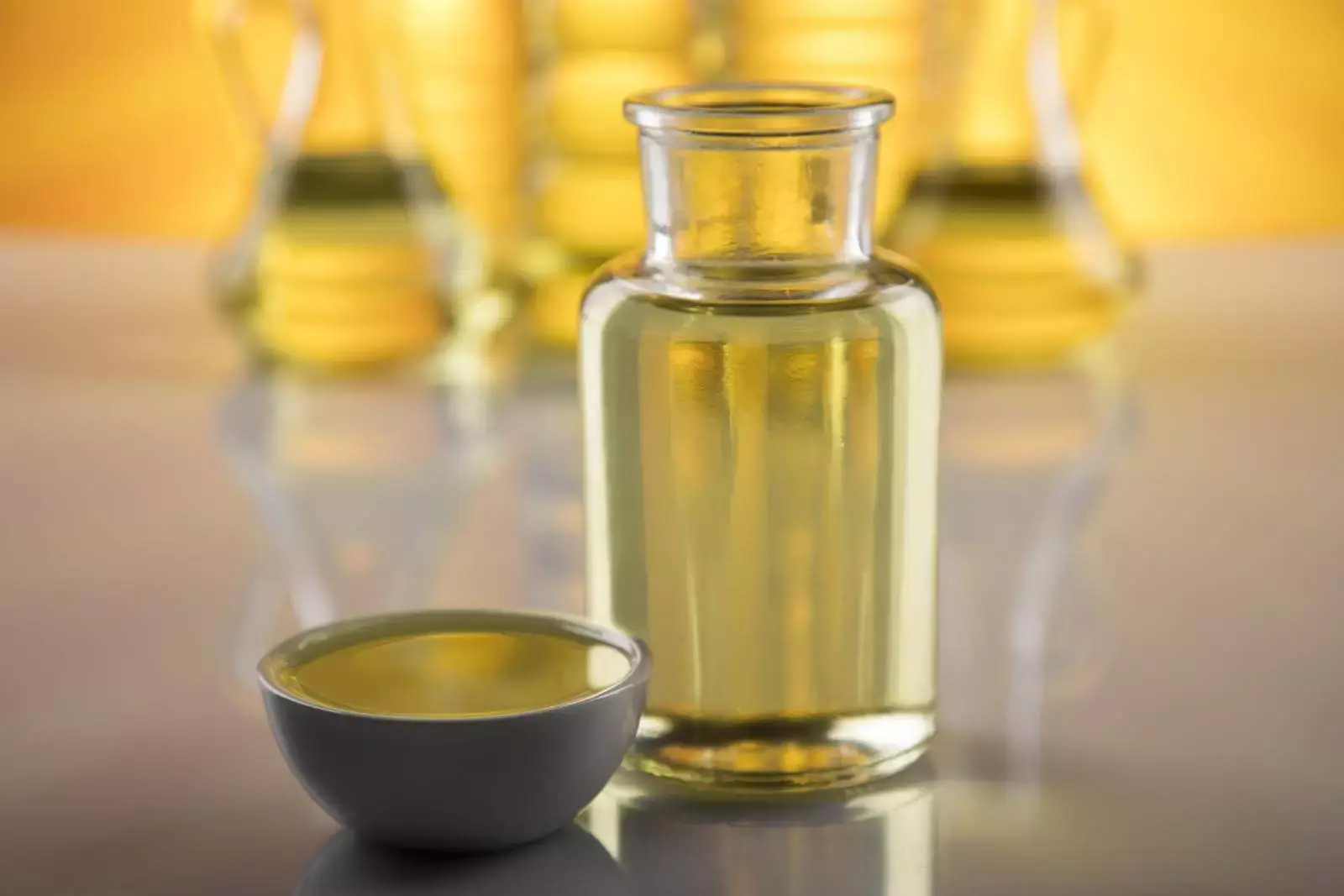 Add 1/2 tablespoon oil to stir fry the veggies. Starting with red bell pepper, you can add vegetables like broccoli, snap peas, carrots, or even the frozen veggies you have. Make sure you cut all the veggies in a way that they take roughly the same time to cook.
Cook the vegetables until they are softened or lightly browned, taking around 4 minutes. Once the vegetables are done, add water chestnuts. Water chestnuts give a nice crunch to the dish.
Then, please bring the beef and its juices back to the wok or pan. Add the prepard Teriyaki sauce and start tossing. Let simmer for 4 minutes, until the sauce thickens and beef is warmed up. Add half of the green onions.
Top the dish off with a generous sprinkle of sesame seeds and finely chopped green onion. You may also add more red pepper flakes or soy sauce if you'd like.
4) Plating:
You may serve the Teriyaki beef stir fry to the side of a bowl of steamed rice to make a nutritious meal. To reduce carb intake, you may wrap the stir fry in a lettuce cup. You may toss cooked noodles to the wok at the end and coat it with the sauce.
So, that's how you make flavorful Teriyaki beef stir fry.
B] Mongolian Beef Stir Fry Recipe
This delectable, Asian-inspired, 30-minute meal will quickly become your favourite meal that you'd stop ordering out!
Prep time: 15 minutes Cooking time: 15 minutes Servings: 04
List of Ingredients:
1 and 1/2 pounds flank steak
3 tablespoon cornstarch
3 tablespoon vegetable oil
3 cloves garlic (to be minced)
1/4 teaspoon freshly grated ginger
1/2 cup water
1/3 cup hoisin sauce
1/3 cup low-sodium soy sauce
2 tablespoon brown sugar
2 tablespoon rice wine vinegar
1/2 teaspoon chilli flakes or crushed chilli paste
1/2 cup water chestnuts
1 cup bell pepper
1 head broccoli
3 green onions
Procedure:
1) Meat Prep:
Cut the flank steak against the grain into 1/4 inch strips. This will break the muscle texture and loosen the meat, giving way to tender meat.
Toss the steak strips in cornstarch and rest them on the cutting board for at least 15 minutes. During this time, the meat gets to room temperature, and the cornstarch sticks to the steak well.
2) Mongolian Beef Stir Fry Sauce:
In a saucepan, add 1 tablespoon vegetable oil. Once the oil gets hot, add garlic and sauté for a few seconds.
Then add grated ginger or ginger paste and sauté for half a minute. Then, one by one, add water, hoisin sauce, soy sauce, brown sugar, rice wine vinegar, and chilli paste.
Let simmer for 5 minutes or until the sauce thickens and reduces. Make sure you keep the sauce warm till you use it later.
3) Stir Fry:
To a sauté pan, add 2 tablespoons of vegetable oil. The oil should be smoking hot (that is, if you sprinkle water, it will sizzle). Quickly stir, fry and sear the beef strips in batches. The meat need not be cooked through; it is enough to get crisped up outside.
If there is too much fat or oil in the skillet, remove and keep them aside. Leave 1 tablespoon of oil for stir-frying the vegetables.
Then stir fry vegetables, starting with chestnuts and bell peppers. Then add steamed broccoli florets and green onions cut into 1-inch long pieces.
You may add other vegetables like carrots, snow peas, or green beans, depending on what you like and what you have.
After sautéing the vegetables for 2-3 minutes, add the beef to the skillet. Pour the prepared sauce, and stir and cook everything together for 2 more minutes.
4) Plating:
Once you remove the skillet from heat, serve the beef stir fry immediately with the rice or noodles of your choice.
Enjoy the Mongolian beef stir fry!
C] Chinese Beef Stir Fry
This is an excellent recipe for weeknight dinners as it just takes a few minutes and a skillet to get everything done.
Prep time: 05 minutes Cooking time: 15 minutes Servings: 04
List of Ingredients:
1 and 1/2 pound flank steak (Skirt steak or flat iron steak can be used as a replacement)
1/2 cup soy sauce
1/4 cup cornstarch
2 tablespoons vegetable oil
2 teaspoons fresh ginger
3 teaspoons fresh garlic
1/3 cup beef broth
1/3 cup brown sugar
4 green onions
Procedure:
1) Marinating or velveting:
Cut your steak of choice into 2-inch long, and 1/4-inch thick strips. Ensure that you cut against the grains. To make this process easier and get thinner strips, you may freeze the steak for 30-45 minutes before you start cutting.
Mix soy sauce and cornstarch in a glass bowl and add the cut beef slices. Cover the bowl with plastic wrap and marinate for 30 minutes to 4 hours. If you choose to marinate for over an hour, it's better to refrigerate.
Marinating is key to getting the most tender meat. So, be sure to give your time for this process.
2) Stir Fry:
Set a wok on high heat, and add a tablespoon of vegetable oil. You may also use sesame seed oil if you like. To the hot oil, add minced garlic and ginger. Stir fry them until they become fragrant.
Next, add the marinated beef slices to the wok and stir fry beef. You can add the meat in batches to not crowd the pan. It is important to brown the beef properly, so do not stuff more at once. Stir fry for 2-3 minutes.
Add brown sugar and beef broth (if you don't have beef broth, you can use water instead). Finish off by adding chopped green onions and stir fry for 1 to 2 minutes.
You may also stir fry your favorite vegetables for a few minutes and add them to your cooked beef.
3) Plating:
You can enjoy this easy beef stir fry with rice, noodles, or broccoli. You can use the excess stir fry sauce to elevate the flavor of any dish. You may use Lo Mein noodles for a change.
4) Variations:
You get spicy beef stir fry if you add some chilli flakes to the recipe. And, if you use Teriyaki sauce instead of beef stir fry sauce, you can easily make Teriyaki beef stir fry. With sesame sauce, it becomes sesame beef stir fry. In place of beef stir fry, you can use ground beef.
Try out the different varieties of stir-fries and pick your choice of the best beef stir fry recipe. Happy cooking!
D] Beef Stir Fry with Hoisin Sauce
This easy beef stir fry recipe can be put together in less than half an hour.
Prep time: 10 minutes Cooking time: 15 minutes Servings: 02
List of Ingredients:
1/2 pound lean sirloin steak
1 tablespoon soy sauce
1 tablespoon dry sherry
2 teaspoon sesame oil
1 clove of garlic (crushed)
1 teaspoon finely chopped ginger
1 tablespoon sesame seeds
1 tablespoon sunflower oil
1 large carrot (juliennes)
100g snow peas (halved lengthways)
140g mushrooms (sliced)
3 tablespoon hoisin sauce
Procedure:
1) Marinating the meat:
Mix soy sauce, sherry, sesame oil, crushed garlic, and chopped ginger in a bowl and pour it over your steak. Let beef soak in the marinade for at least 20-30 minutes.
2) Roasting sesame seeds:
In a wok or sauté pan on high heat, toast sesame seeds. Stir it around for a few minutes until it turns golden. Remove and set aside.
3) Stir Fry:
To the same wok, add sunflower oil and wait till it gets hot. Add the marinated steak to the hot oil and stir fry for 3-4 minutes until the beef gets browned. Use a slotted spoon or chopsticks to remove the steak, leaving its juices in the wok or pan.
Now, cook and stir vegetables one by one. Add the carrot juliennes first. Stir fry for 2 minutes. Then add snow peas and repeat the same. You may also add other frozen vegetables you have in your refrigerator.
Finally, add the cooked beef and throw in the mushroom slices. Toss and cook everything together. In the end, add hoisin sauce and stir fry for one more minute. Top it off with a lavish sprinkle of the toasted sesame seeds.
4) Plating:
This juicy and tender beef goes well with Chinese noodles, rice, spinach and green bean salad.
How to Store Steak Stir Fry
You can store the leftover stir fry in an air-tight container in the refrigerator for up to 3-4 days. You can reheat it on the stove-top or in the microwave when needed. You have to reheat it till it gets fully warmed up.
If you want to freeze your leftovers, place the beef and the vegetables in a freezer-safe air-tight container. You can freeze them for around 3-4 months.
Bell peppers can become soggy on freezing so you can remove them beforehand. A day before you plan to use this again, let the stir fry thaw in the refrigerator.
Health Benefits of Beef:
Since beef is red meat it is high in protein. Therefore it helps improve muscle mass. This is further enhanced by creatine (350 mg of creatine / 100 g of beef) which is an energy source.
Steak is rich in myoglobin or heme-iron (a protein in red meat), which helps prevent iron-deficiency anaemia. Our body completely absorbs Heme-iron than non-heme iron (obtained from plant-based sources).
Beef is also rich in vitamins and minerals. Vitamins such as Vitamin B12, folate, Vitamin B3, and Vitamin B6 are found in reasonable amounts in beef. Selenium and zinc are the major minerals found in meat. Other micronutrients like phosphorus, iron, and copper are also small amounts.
It also contains carnosine, which is a biologically active transport protein. It has anti-glycosylation property (glycation is a process involved in ageing) and has mild anti-inflammatory properties.
Beef contains saturated fatty acids like stearic acid, oleic acid, and palmitic acid, as well as monounsaturated fatty acids or MUFA. The conjugated linoleic acid found in beef has a lot of nutritional value.
Nutritional Value:
Sirloin Steak (Source: USDA)
Quantity of meat: 100 grams.
Calories: 244
Protein: 27 g
Total fat: 14 g
Saturated fat: 6 g
Cholesterol: 92 mg
Potassium: 336 mg
Sodium: 56 mg
Nutritional Value of Flank Steak (Source: USDA)
Quantity of meat: 100 grams.
Calories: 192
Protein: 28 g
Total fat: 8 g
Saturated fat: 3.4 g
Cholesterol: 79 mg
Potassium: 339 mg
Sodium: 56 mg
Since beef is rich in protein, fat, and micronutrients, you need to include some carbs and fibre to make a well-proportioned meal.
Thus, a serving of beef stir fry with steamed rice or noodles in itself is a balanced meal. You can sneak in some frozen veggies to the recipe in a way that your picky kids won't even notice it.
Follow these quick and effortless recipes to make beef stir fry at home to meet your taste and nutritional requirements.
For vegans, check out tofu stir fry recipes here!

Verified Content by Experts
USA Tales has content written by niche experts, travelers, students, and those with real-life experience. Our content is also periodically reviewed by subject matter experts to ensure content accuracy and relevancy. Have a question? Email us at team@usatales.com