Toys play an essential role in a kid's life. Through them, they can learn many things. Playing with toys is a kind of engaging task that develops children's imagination and curiosity.
Many Educational Psychologists believe that children's sensorimotor skills develop at first. By keeping this idea in mind, Maria Montessori developed an approach to learning for children. That approach is responsible for using wood as a material of toys for children's learning activities.
Babies always have a great curiosity in their minds for toys.  They help babies to develop their senses. They are of different colors, textures, and come in all sorts of sizes and shapes.  They are given to babies so they must be safe and should evoke the correct response from them, which will once more help them to develop his senses.
In today's time, studies have taken over everything. In that case, the Montessori approach of wooden toys and playroom plays a significant role in continuing their learning.
Many parents use Montessori wooden toys for their kids, toddlers, or even for babies to involve them in learning activities and entertainment. Kids love to play with them and enjoy learning in this environment.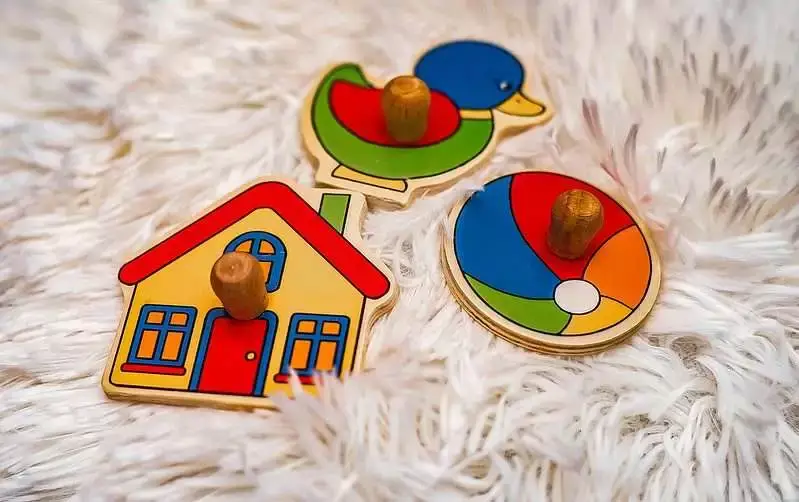 Who is Maria Montessori?
Maria Montessori was an Italian physician and educator who worked upon various education approaches. Her main focus was on children of age up to 6 years.
She believed that kids could learn only in a free environment by doing activities. The approach used by Montessori is learning with playing.
The Montessori method of education can best be defined as a child-centered approach. A supportive learning environment that stresses the all-round development of the child whether it is physical, cognitive social and emotional development.
These toys are valued for their purpose, simplicity and beauty and not for the sounds and the lights, or other whistles and bells.
How are Montessori wooden toys beneficial for kindergarten children?
The Montessori approach mainly revolves around the idea of learning by doing. The main aim of this approach is to engage kids in various playing activities with beautiful wooden toys.
Children get a free and positive environment in which they can learn independently. This approach is helpful for the development of senses, curiosity, gross motor skills, and imagination.
Kids love to hear toys that make a great sound and are called rattles. Toys that have contrasting colors are also a great favorite with kids as it helps develop their sense of vision. Toys help kids to understand cause and effect relationship better.
In this approach, Montessori emphasized the use of wooden toys only. She thought that toys were the best way of engaging kids in learning activities. These days many kindergartens use this approach for the development of sensorimotor skills.
It is observed that kids learn faster with the Montessori learning approach. They even know the profound exploration ability through Montessori toys.
How are Montessori wooden toys different from other toys?
Every parent wants to develop curiosity and creativity among their children. Toys are the best thing for parents to engage their toddlers in some playing activities.
According to Educational psychologists, wooden toys are good for kids. They develop curiosity and creativeness and improve the concentration levels of a child. They are safe and natural.
Plastic toys are made up of various harmful materials that can cause health issues to children. Sometimes they have sharp edges which can hurt a kid. Due to this, Montessori gave importance to wooden toys instead of plastic or other material-based toys.
Plastic toys only increase plastic waste considering the fallouts of consuming plastic. Wooden toys on the other hand are more durable.
Here are some advantages of using wooden toys instead of plastic toys.
1. Wooden toys are environment friendly
Wooden toys are good for the environment and suitable for a child's health. They are far better than any plastic toy. Despite this, they are suitable for children to understand the things of the world.
Plastic toys contain non-biodegradable toxin materials. Ultimately, they harm the environment and cause harmful impacts on child's health as well. On the other hand, wood comes in the category of natural materials, and it does not cause any harm to the environment.
Wooden toys can be purchased second-hand and can be sanitized, they can also be recycled as they are naturally made. They are sustainably sourced and contain certified wood.
2. Wooden toys are attractive and colorful
Montessori toys are made up of wood, and different types of paint are also used to give them attractive colors. It is a psychological fact that colorful things are more eye-catching and attractive. Painted toys are more appealing to children.
Delay in development can occur if you use flashy plastic toys which run the risk of overstimulating kids.
They love holding the toy with their own hands and want to keep fumbling it. Plastic toys can even cause injury.
3. Wooden toys give a bit of real-world experience
These wooden toys are designed in the form of real objects so that a child gets to know about real-world objects. They are made of wooden blocks and last longer.
Everybody at some point in time must have played with wooden toys and they are pretty simple. They help to develop your vital skills.
Kids first get in touch with toys before touching the real objects. That's why wooden toys are better for them. Through these toys, a child becomes more aware of the outer world.
4. Wooden toys have amazing durability
Children cannot get naughtier as they throw toys from high-chair and push-chair, from cots and from sofas, so at times it is best to buy a toy that can withstand a bit of wear and tear.
Wood is an excellent material for making toys. Every kid loves playing with toys and wants to keep that toy for a long time.
A box full of toys is that everyone loves. But what if your toys are not that durable? In that case, you don't be able to keep them for long. To avoid such a situation, wood is good material.
Plastic toys also suffer from mechanical malfunction to replacement of some part. Wooden toys are made from stronger elements and they can withstand children's energetic handling, as they are made from stronger elements.
The primary approach of Montessori learning is learning by experience in repetition. That only happens when the learning material is non-breakable and durable.
5. Wooden toys are far better than plastic toys in the way of learning
It is important to note that Montessori toys require much attention. Proper attention and concentration will lead to promoting children learning. They are designed so that they help to explore the natural world and the reality of the world.
Plastic toys display flashing lights and sound effects, whereas wooden toys can enhance a child's literary, numerical and spatial elements and problem-solving abilities.
Wooden toys come in the form of building blocks and puzzles, where toddlers practice building patterns and are encouraged to create things that are new.
A baby or toddler learns hand-eye coordination when they play with these toys. And they also get an opportunity to explore and search for things with curiosity. This results in memory building.
6. Wooden toys are safe for toddlers
The great thing about these toys is that no electronic toys are available in wood material. These toys made up of wood for a toddler are good to play with and learn. Wood is a natural material; hence is safer.
What kind of Montessori toys are available for babies, toddlers, or older kids?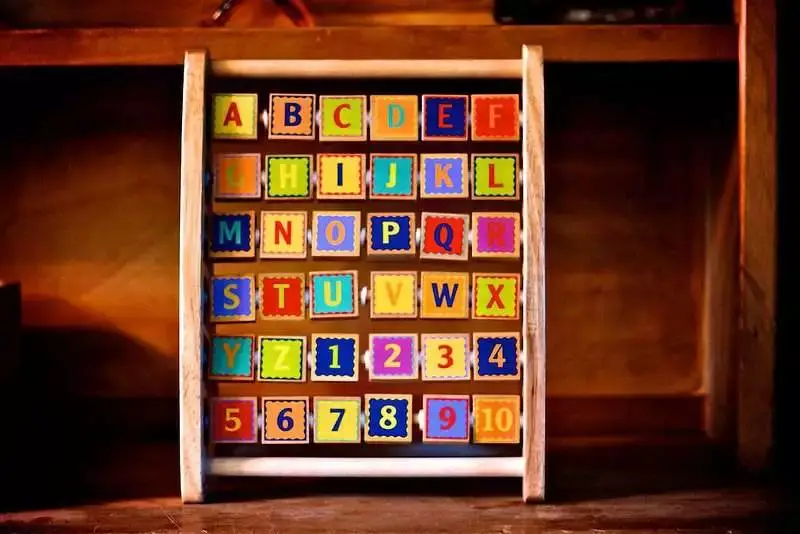 According to child psychologists, the age of 2 to 6 years is the early childhood stage in which growth and development occur. Hence, it is important to provide good quality toys and play stuff to the kids.
BPC a hormone disruptor and PVC which contain carcinogen are present in plastic toys. You should be careful while purchasing them from the market. Children have a natural tendency to put toys in their mouths.
The same goes for cheap wooden toys which are made of plywood and may contain chemicals. The paint used might not be safe so it is important to check the toys before you buy them.
If you are a parent who wants to buy some toys for your toddler or even a teacher looking for a good wooden toy, see the below list. The below-given types of Montessori toys for babies or toddlers are incredibly amazing.
Montessori Wooden Toys for Babies (6 to 12 months old)
These toys are good for babies because they are designed according to the requirements of babies.
After six months of birth, a baby can start crawling, grabbing small things, and putting everything in the mouth. They don't have an awareness of what they clutch or eat. Hence, parents have to select toys accordingly. In such a case, Montessori toys are best.
These Montessori toys are good and non-toxic, so there is no problem if they take it in their mouth. And the most important thing is that these toys are beautiful.
Bell rattle
It is a small and musical toy designed especially for babies. It is hung to a baby's crib. Soft music will produce when a child grips this tiny bell rattle and shakes a bit. This results in learning of cause and effect by your baby.
Blue rattle comes in attractive colors and the rattling beats also visually stimulate the babies. This toy is colored with natural dyes and it is a traditional Slackware toy.
The toys are designed to meet International Toy Safety Standards by artisans down south India. They are made to meet the highest quality standards.
Baby teether ball
Babies have a habit of putting everything in their mouths. Therefore a baby teether ball is good for your babies. Don't worry. They are made up of toxic-free materials, and some scents are added to these soft and squeezy balls.
The teether ball has attractive design and has many colors, and the baby will get hours of play with sound and touch. This in a way will distract them as babies grow new teeth such as back molars during this stage. They can bite, chew and gnaw in safety for hours.
Montessori Wooden Toys for Toddlers (1 – 3 Years old)
If you have a naughty toddler at home, look out for this section for toddlers' toys. At this stage, the motor skills are started to develop.
With their open-ended design wooden toys are just more simpler. So, select such toys that help develop fine motor skills.
Rainbow stacking toy
Rainbow stacker are straightforward but more colorful toys that are good for kids' imagination. The vibrant colors attract children to this toy.
They are considered the best quality wooden toys and are real Montessori classic. Babies develop color differentiation ability as well as sorting skill.
Montessori wooden building blocks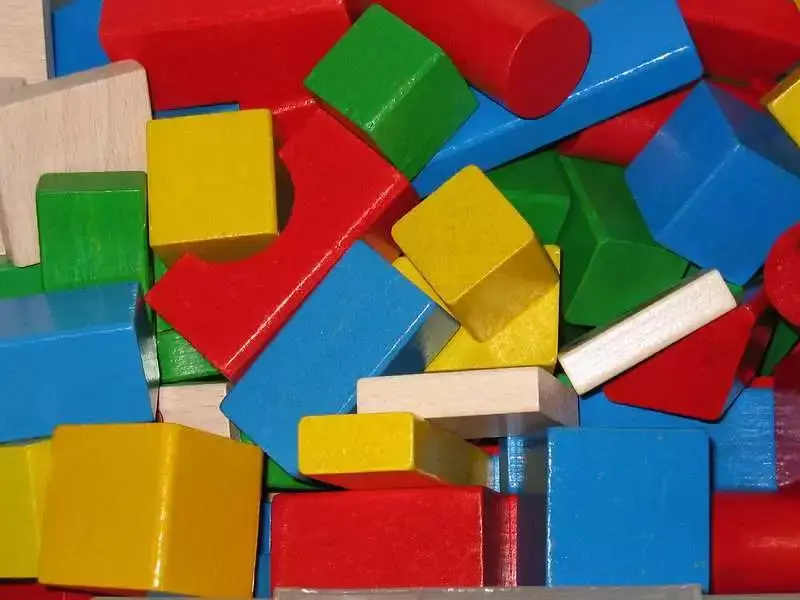 Building blocks or any puzzle game is best for a child's brain and motor skill development. Different shapes of blocks are available at reasonable prices for toddlers.
These games need attention and creativity. Hence, it improves your toddlers' creativity, imagination, and spatial skill development.
Wooden Marble Run
Kids love this toy called Marble Run.  Toddlers understand the cause-effect relationship and that too in a very playful way.
Many stores in India custom-make this toy and they come in unique shapes available at the selected stores.
Montessori Wooden Toys for Kids (4 – 7 Years old)
Kids of age around 4 to 7 are at the crucial age of developing motor and sensory skills development.
Wooden block game
This game develops children's brains in all aspects. Teachers use wooden blocks to teach concepts of various topics. It is observed that these games are beneficial for concept development in kids.
Science kits or Modeling kits
A science kit or modeling kit is also good for concept teaching purposes. Through these kinds of toys, a child gets involved and tries to complete them.
Here a child learns to proceed or make progress in a step-by-step manner. It will develop experimenting skills in children.
Most Popular Montessori Toys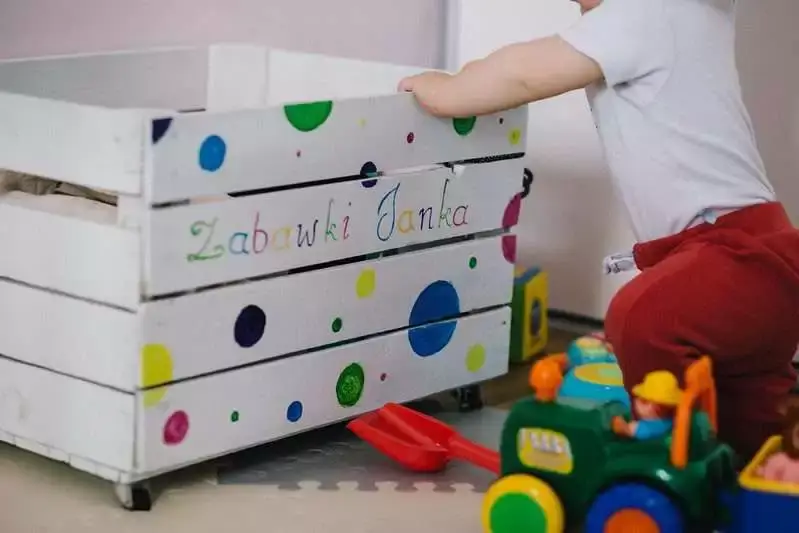 Here are some most common and widely used Montessori toys for kids that help develop and grow. These are the best way for learning by doing for kids independently at their own pace.
Montessori Number Cards
The number card is available in different sets. Separate number cards are made of separate quantities. They can be used to find out whether the child has mastered number sequence or not.
The child learns about odd and even numbers and also about the separate units that form different numbers.
Melissa & Doug Solid-Wood Building Blocks
Wooden blocks come in different colors and shapes. Children will delight in stacking, building, and knocking down countless color combinations.
The child thus develops motor skills and dexterity, color and shape recognition and pre- math skill.
The kids spent hours constructing towers, dollhouses and castles. These wooden blocks are also durable and offer years of creative fun.
Montessori Mobile can be hung at the right height and angle so that as the baby develops eyesight it can help him in visual tracking. The mobiles are lightweight and they easily move as the air blows inside the room.
These mobiles are made by keeping in mind the logic of Maria Montessori who held the belief that babies learn things even before they start moving. Babies pick up things from their surrounding environment much before they learn to speak.
These toys are visually attractive and they also stimulate the baby. With their help, a baby can track moving objects and it is introduced to make the baby alert and active.
Cube too Play Set
A cross circular early learning resource, learners develop communication, coding skill, creativity through play and adventure.
Cube too is powered by tangible programming language and it is fun because it is super intuitive. It is a superb combination of the Montessori learning method along with computer programming.
Apart from these the object permanence box deserves special mention as a milestone in the developmental process.
All the mentioned Montessori play kits are good for learning and playing. So, buy any of them for your toddler or kid to play and build the foundation of basic learning concepts.
Bring these toys home and uncover your child's creativity and imagination skills. In the comment section, let us know about your kids' or toddlers' experience with Montessori toys.
The Montessori method uses natural materials that are safe as well as enjoyable. They give children the endless opportunity to experiment and explore.
Children have a tactile feeling as they roll their fingers over the wooden surface of these toys. Those that are made from wood also connect children to the natural world.
Each Montessori toy is made with a purpose, so whatever toy you decide to bring for your child, it will only benefit them and nothing else.
Learning should always be fun, and Montessori toys are the right way to do it. This is no secret that a simple, wooden toy can at times capture a child's interest and trigger their imagination.
Click here to read more with us.
Verified Content by Experts
USA Tales has content written by niche experts, travelers, students, and those with real-life experience. Our content is also periodically reviewed by subject matter experts to ensure content accuracy and relevancy. Have a question? Email us at team@usatales.com