The Antonios deer park is an Italian restaurant that aims to satisfy your appetite for Italian cuisine and fresh seafood. The fun and satisfaction come from everything are prepared fresh in the kitchen. Have a glass of the finest wine, explore the delicious cuisine, and treat yourself.
They have catered to hungry customers in Deer Park, TX, with handmade Italian cuisine and plenty of fresh seafood. Get a taste of the legendary Chicken Alfredo, Ribeye or Salmon Primavera, and Grilled Chicken Tuscany at Antonio's. The pizza is also hard to resist, with dough prepared fresh every day and 100 percent mozzarella cheese!
It is a BYOB establishment and gladly accommodates drinks with buckets of ice and wine openers upon request. It is a perfect spot for a family gathering, a wedding, or graduation. Regardless of the size of your company, they provide full-service catering with all of your favourite delicacies! At Antonio's Italian Grill & Seafood, savor exquisite family-style Italian cuisine served in generous servings.
More about Antonios Deer Park
Location: 1105 Center St, Deer Park, TX 77536
Cuisine: Italian
Special diets: Vegetarian Friendly, Vegan Options
It opens every day except Sunday
Popular dish: Antonio Trio, Chicken Alfredo, create your own pasta dish
Curbside pickup service: available
Other activities at Antonios deer park
Catering & Private Events
With Antonio's catering, you can make your next party, meeting, or special occasion great, or you may organize a banquet with them.
Wine Pairing
For you to experience authentic Italian sensations, the Antonios family has gently combined dishes with excellent wines. Make sure to contact Baytown or Deer Park locations to make a reservation beforehand, as available space is very limited.
Food Menu at Antonios
In this section, we have a special lineup of the dishes available at Antonios, along with the ingredients served and the price range. This restaurant offers a range of mouthwatering dishes which are hard to resist. So without wasting a single minute, let us see what they have in store for the foodie around.
They have a lot of options to fulfill your appetite. Some of the most loved and often ordered are listed below:
The appetizer includes Fried Cheese, Fried Calamari, Stuffed Portabella Mushrooms, and Fried Combo-A sampling of our fried cheese, ravioli, zucchini, and jalapenos.
Insalata includes Grilled Tuna Steak Salad, Grilled Chicken Salad, Healthy Special Salad-Fresh salad topped with grilled chicken and shrimp.
Party Trays include Large trays that can feed up to 16 people; medium trays can feed up to 8 people, and all trays include a garden salad and garlic bread.
Most loved by kids are- Spaghetti Meatballs or Meat Sauce and Chicken Alfredo
Chef's Lite Specialities include Healthy Mahi Mahi, a Grilled filet topped with sautéed shrimp, broccoli, carrots, and spinach in lite garlic olive oil sauce tossed with low carb pasta.
They also serve 16″ Pizza and 12″ Pizza with 100% Real Mozzarella Cheese and some Fresh Gourmet 16″ Pizza.
Another specialty is Pollo which includes Grilled Chicken Fiorentina-Served with bowtie pasta in an alfredo sauce, grilled chicken breast topped with sauteed bell peppers, mushrooms, plum sauce, and mozzarella cheese.
Special Del Mar includes-
Stuffed Tilapia Primavera-8 oz. Tilapia packed with crab meat, spinach, tomato, and artichoke, served with rigatoni pasta and one jumbo stuffed and one jumbo coconut breaded shrimp in a light alfredo sauce.
Spaghetti Dimare-Fresh shrimp, fresh calamari, clams, and fresh mussels (in shell) sautéed in a lite tomato sauce tossed with spaghetti
The dishes under the Carne section in the menu presents some of the following-
Chargrilled Ribeye Tuscany-10 oz. Ribeye steak sautéed with veggies and shrimp topped in a lite olive oil pesto sauce tossed with angel hair pasta
Chargrilled Ribeye Pomodora-10 oz. Angel hair pasta mixed with chargrilled ribeye steak, sautéed shrimp, fresh cherry tomatoes, mushrooms, and capers
Chargrilled Ribeye Royal-10 oz. chargrilled ribeye steak mixed with fettuccini in a lite lemon cream sauce tossed with sautéed shrimp, lobster flesh, clams, portabella mushrooms, tomatoes, and green peppers
Chargrilled Ribeye Portabella-10 oz.Ribeye steak with broccoli, carrots, and portabella mushroom and two jumbo shrimp sautéed with rigatoni pasta in a lite alfredo sauce
Veal Rossini-In a light cream sauce with ziti pasta, lightly breaded veal cutlet topped with sautéed fresh shrimp, olive oil, garlic, basil, mushrooms, onion, and tomato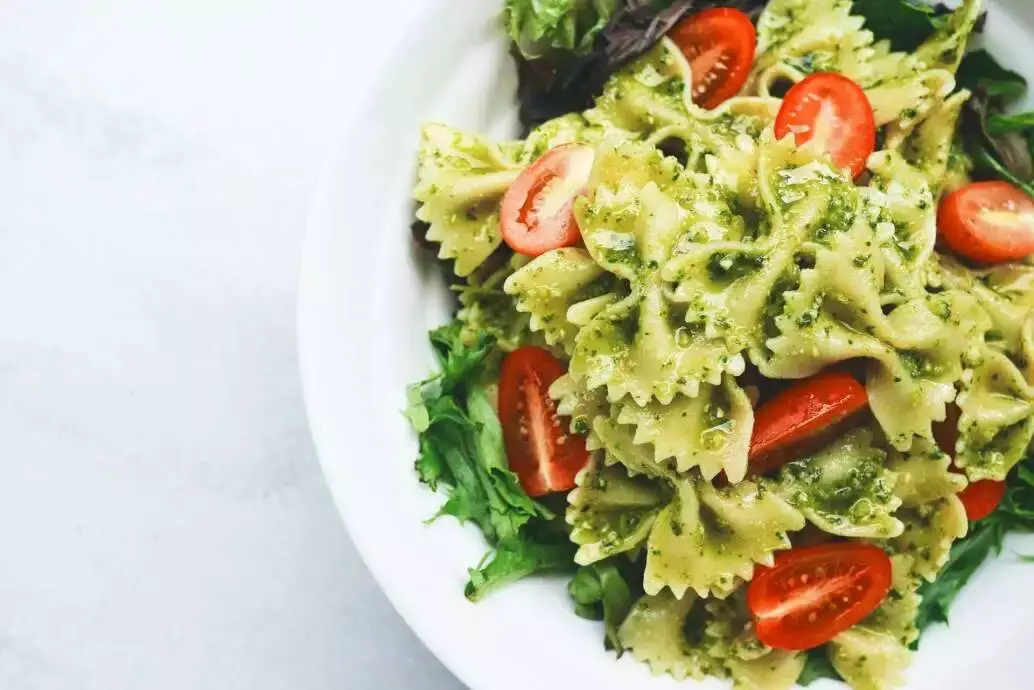 However, the highlight of the menu is the "Create your own pasta dish," which lets you choose your pasta and sauce options according to your taste bud.
Location: 2727 Baker Road, Baytown, TX 77521
Cuisine: Italian
Special diets: Vegetarian Friendly, Vegan Options
Opens every day except Monday
Curbside pickup service: available
Places to visit near Antonios
Springs of Life Church
Location: 1111 Center St, Deer Park, TX 77536, United States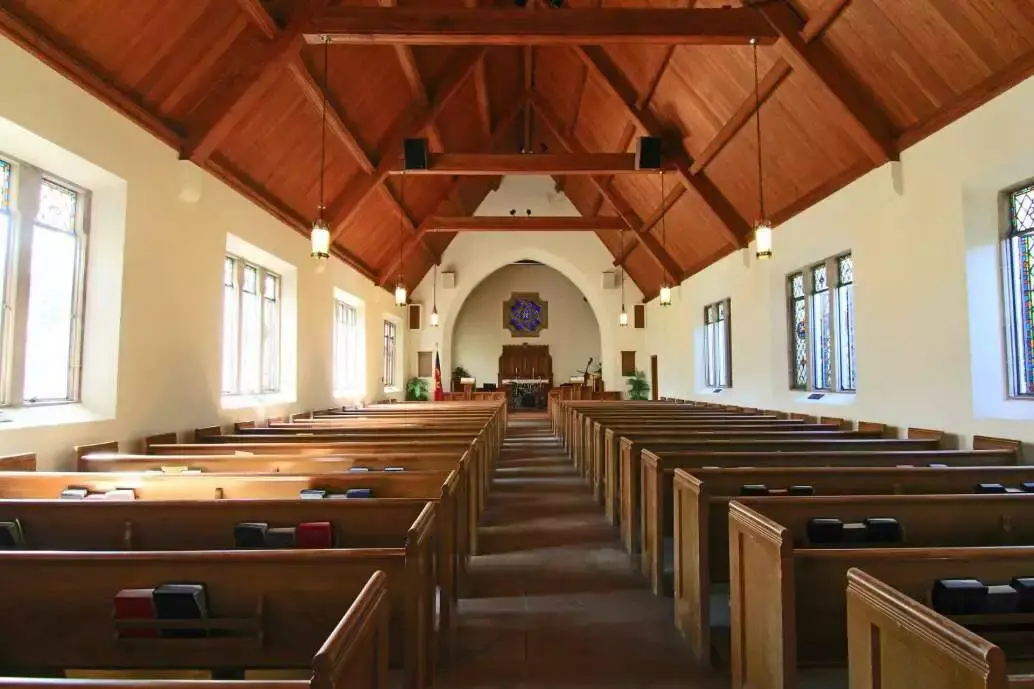 Springs of Life Church, a developing multicultural church in Deer Park, TX, is a place where you may encounter God's presence and find faith, hope, and true love. We are an intergenerational congregation with a welcoming atmosphere for families. We have worship opportunities for people of all ages. We are attempting to adapt the Bible's eternal teachings to our current culture and society. We believe in a live faith in which God's presence is expected.
Arrival time: Our two Sunday worship services start at 10 a.m. and 6 p.m., but come a few minutes early to meet some of our members and grab a seat!
Parking: Our small parking lot is reserved for families with small children, elder members, and first-time guests. There are parking spots across the street at the Maxwell Community Center and some along 12th St. by the side of the fellowship hall.
Location: 1 Monument Cir La Porte, TX 77571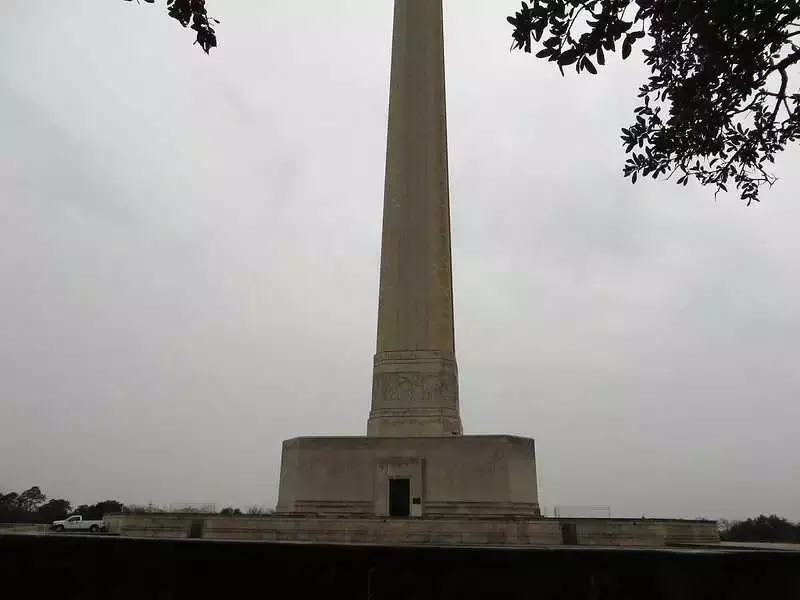 It's a lovely historical relic to see! The Battle of San Jacinto, which took place in 1836 and resulted in Texas independence, was fought here.
There is a museum and a gift store on the first floor, both of which are open to the public. The documentary, the observation deck, and the unique display are all optional. You can get a great perspective of the park and all the enterprises that have sprung up around it.
A pleasant park surrounds the obelisk, and it was a delight to wander across it on a fresh and chilly autumn day. During the war, granite stones indicate the positions of military formations and their encampments. There are multiple burials at the site, including Lorenzo de Zavala, the Lone Star Republic's first Vice President.
Baytown Nature Center
Location: 6213 Bayway Dr Baytown, TX 77520
Baytown nature center is home to various birds and has several nature trails. Even if you don't want to do anything in particular, the very large park offers lots of intriguing things to stop by and observe. Neither pets (save guide dogs) nor alcohol is permitted inside the park.
Fun things to do near Deer Park
Urban Air Adventure Park-Pasadena
Location: 3838 Fairway Plaza Dr. Pasadena, TX 77505
About: In Pasadena, Texas, it is a children's amusement park. It has a big indoor trampoline center that offers open jump, health courses, dodgeball, and parties.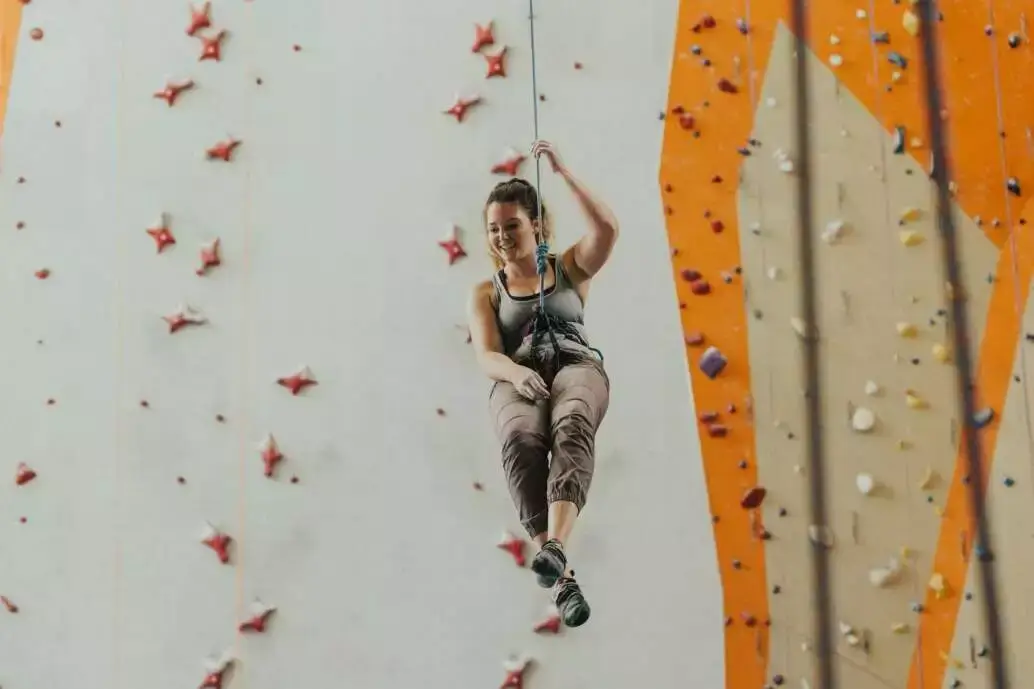 Urban Air is the ultimate indoor adventure park and a great place for the whole family to have a good time. Our parks provide attractions for people of all ages, making them the ideal location for memorable children's birthday parties, thrilling special events, and family enjoyment.
At Urban Air, there's always something going on. Attractions differ in every park, and there may be restrictions depending on the adventurer's height. Keep in touch with the Urban Air community by participating in our weekly activities! We've planned a few regular activities to bring everyone together and make your experience at Urban Air even more unique.
At Urban Air, there's always something going on. We've planned a few regular activities to bring everyone together and make your experience at Urban Air even more unique. Some fun attractions include Leap of Faith, Laser Fury, climbing Hill, Indoor Skydiving, and many more. Keep in touch with the Urban Air community by participating in our weekly activities!
This attraction may appear a little insane, and we agree – Crazy Fun! While you're spinning in and flipping, keep in mind that you might be stuck, so keep an eye out and dodge other automobiles if you don't want to get hit.
Speedsportz Racing Park
Location: 23050 Speed St New Caney, TX 77357
For years, Speedsportz Racing Park has been the best place to go-karting in Houston. They offer kart racing fun for all ages and abilities, from casual Friday night racing to professional racing leagues! The site can also accommodate business meetings and social events, ensuring that your visit to the kart racing complex is complete.
Painting with a Twist
Location: 4912 Fairmont Pkwy Pasadena, TX 77505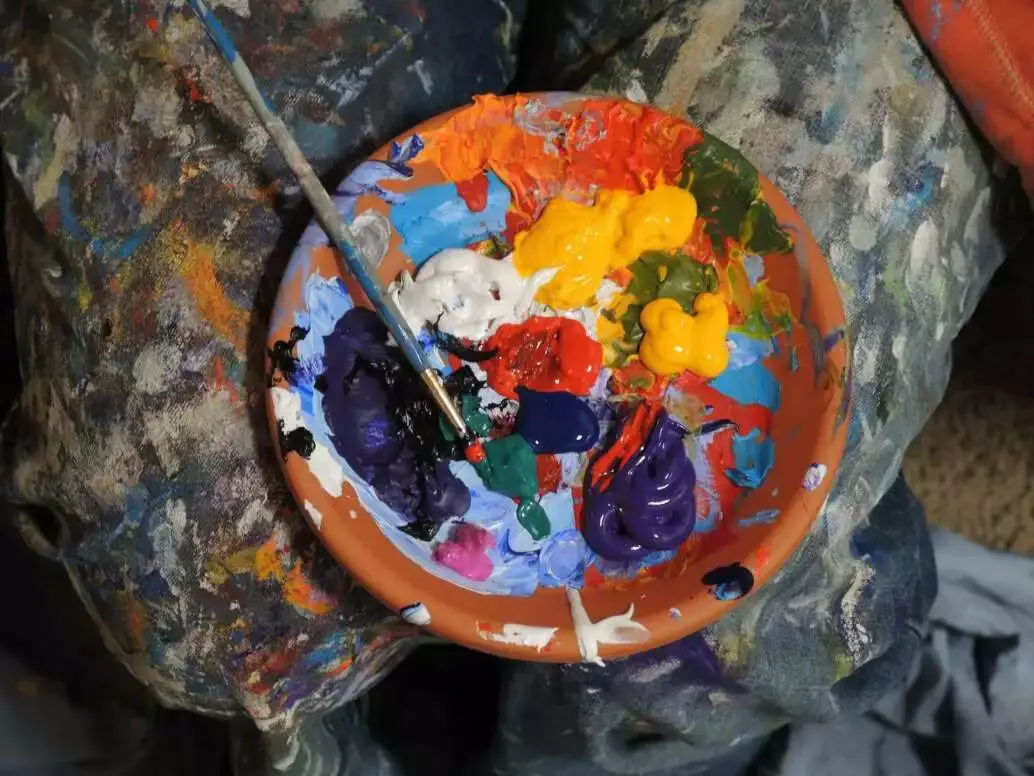 About: It is a Texas-based painting studio. It consists of a series of art studios that provide simple-to-follow painting workshops for both groups and individuals.
This is a terrific spot to have a good time with your friends or make new ones; relax or just be yourself, or just explore your inner artist. Bring your favorite bottle of wine or beverage and join our artist in creating your work of art, which you will take home at the end of the evening. They supply all painting materials as well as artist instructions.
Pasadena Strawberry Festival
Location:  7603 Red Bluff Rd, Pasadena, TX 77507, United States
About: It is a fairground situated in Pasadena Convention Center and Municipal Fairgrounds, Pasadena, Texas
With a weekend of family fun, the Strawberry Capital of the South invites you to celebrate the delightful little fruit that placed Pasadena on the map: the strawberry. The Pasadena Strawberry Festival has attracted hundreds of thousands of tourists to the Pasadena Convention Center and Municipal Fairgrounds for carnival games and rides, contests, live music, the world's largest strawberry shortcake, and much more since 1974.
The live entertainment is one of the finest reasons to attend this Houston-area event. Country music icons play their chart-topping smash songs on the festival's two stages, while jam bands and specialty performers from Pasadena and the Greater Houston region participate. There's even a music competition, with nine different categories to choose from, including Battle of the Bands, Drum-Off, Singing Competition, and Guitar Speed for contestants in the 17-and-under and 18-and-up age groups.
Cinemark Hollywood Movies 20
Location: 2101 TX-8 Beltway, Pasadena, TX 77503, United States
About: It is a movie theater. It is a chain of movie theaters, some with multiple screens, stadium seats & self-service ticketing kiosks.
D' Daiquiris (Daiquirislut)
Location: 4815 Fairmont Pkwy Ste 130 Pasadena, TX 77505
Service options: Dine-in only
About: Daiquirislut is a Bar that provides original flavors like white Russian, strawberry, hurricane, hypnotic, long island ice tea, mango, liquid marijuana, margarita, mystery flavor, and pina colada.
Bayou City Adventures
Location: 1520 Silver St, Houston, TX 77007, United States
About: It is a Tour agency in Houston, Texas
Bayou City Adventures is your one-stop shop for everything outdoor in Houston and the surrounding areas. Visit our website for information on all available activities. This location is our main warehouse. We are not always at the warehouse as we are at the different venues providing fun.
Skateworld Deer Park
Location: 410 W Pasadena Blvd, Deer Park, TX 77536, United States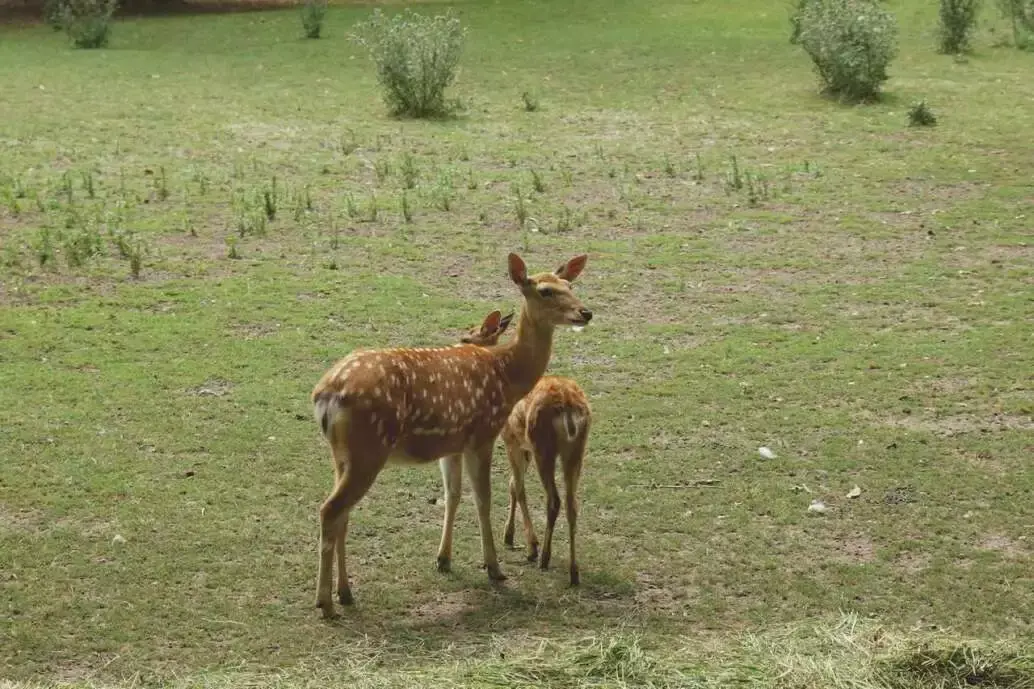 About: It is a Roller skating rink in Deer Park, Texas
In Deer Park, Texas, Skateworld is the place to go for family entertainment and enjoyment. They offer the space you need for any event, whether it's a birthday party or a good old-fashioned fundraiser! You may just show up and skate or attend one of our special skate evenings.
More eatery near Antonios to try
Tony's Fish Galley
About: Mexican Seafood restaurant
Location: 909 Center St, Deer Park, TX 77536, United States
Service options: Dine-in · Takeaway · Delivery
Popular Items:3 Piece Fish and 6 Pieces Shrimps
Platter with two pieces of catfish, one piece of oyster, and three pieces of shrimp
Noodle Master
About: Famous for Chinese, noodles, and Asian Fusion
Location: 6823 Spencer Hwy Pasadena, TX 77505
Service: delivery and takeout
The noodles are what set  Noodle Master apart from other Chinese eateries.There is a window to the kitchen, where you can see predominantly Asian people cooking the dishes, and one man in particular rolling, kneading, and cutting the dough into noodles. The noodles are cooked in-house and have a slick, chewy, different texture. They're delicious noodles.
Also see: A guide to RH restaurant Dallas and 12 other RH restaurants
Let's sum up
Apart from serving delicious food on your plate, Antonios has more to offer. Whether you're throwing a cocktail party, a birthday party, a casual summer barbecue, or any other type of event, Antonios has you covered. Moreover, there are many fun things to do in and around Deer Park to make your day a lot more happening. Please remember that the operating hours and the menu prices are subject to change. So, before you go, make sure to check back regularly. 
Suggested reading:
Verified Content by Experts
USA Tales has content written by niche experts, travelers, students, and those with real-life experience. Our content is also periodically reviewed by subject matter experts to ensure content accuracy and relevancy. Have a question? Email us at team@usatales.com