If you are from New Jersey, you would have thought about apple picking. Apple picking NJ is not any fancy version of farm life. The joy of picking fresh farm fruits will never match the mundane routine of buying fruits and vegetables from supermarkets.
This gives you exposure to nature and makes you an expert in picking fresh fruits. Yet, to pick your own apples, you need a guide. So here we are to inform you about important tidbits for kick-starting your apple picking NJ journey.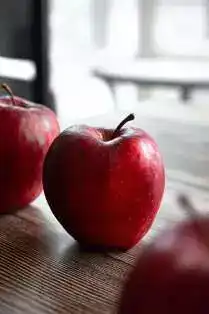 Do you need any prior reservations for apple picking in NJ?
To pick your own apples, you need to make reservations. Getting your admission tickets is the only way to enter Alstede Farms. Moreover, entry into Melick's town farm needs reservations.
But, not all orchards need reservations. If you hate reservation rules, you can go for apple picking at Wightman farms in Morristown. However, you need entry tickets.
How far do you need to travel to pick your own apples?
For apple picking, NJ offers innumerable farms and orchards. The distance from New Jersey apple orchards to New York City ranges from 40 minutes to approximately 1 hour. So, if you are traveling from NYC by car, the distance and fuel prices will not be nerve-wracking.
Varieties of apples in New Jersey
New Jersey gifts more than 30 varieties for apple picking. You will get limited varieties at supermarkets. In orchards, you will get golden delicious, red delicious, Granny Smith, Ginger Gold, and Liberty, to name a few.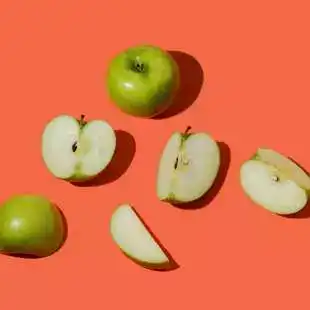 But, you can feel overwhelmed with infinite varieties of apples. To know the uses, taste, and varieties, you can thoroughly read before apple picking.
Apple picking farms/orchards in NJ.
To pick your own apples, you will get enough choices. You have apple farms suitable for family fun. These offer hayrides and visit the pumpkin patch and corn maze. If you are traveling with kids, these are worthy of your time.
Like Mackey's Orchard at Belvidere has a playground and offers hayrides. Sun High Orchards and Johnson's corner farm offer the joy of visiting farm animals. Moreover, VonThun Farms has dwarf apple trees that make apple picking easier for kids.
If your address is Hoboken, there are some amazing farms for apple and pumpkin picking nearby. There are amazing apple picking sites in Colts neck, including Eastmont Orchards.
If you are a wine enthusiast or apple cider lover, Melick's town farm near Basking ridge will never disappoint you. Delicious Orchards in Colts neck provides money-worthy services.
Moreover, these have revamped their picking guidelines for apples during Covid-19. Thus, you can indulge in the joy of apple picking without worrying about your health safety.
Best places for apple picking NJ
Demarest Farms
To pick your own apples and pumpkins, you can visit Demarest Farms. You can buy its tickets from the nearest farm market.
Giamarese farm
Giamarese farm allows the picking of fresh produce from May to December. This family-owned farm located in East Brunswick also engages communities in charitable activities.
You may want to visit Giamarese farm for apples, but do check out their farm market for some greenhouse tomatoes and jersey-grown blueberries.
Alstede Farms
Alstede Farms is a family-owned and operated farm that offers apple picking and tons of fun activities, including hayrides and pony rides. You can gobble up some homemade ice cream and apple cider donuts from their farm store. This also has a loyalty program.
Battleview Orchards
A family-operated and owned farm, Battleview Orchards at 91 Wemrock Road is the "oldest" in New Jersey, which provides picking of fresh produce. It also functions as a bakery. Apart from fruit picking, you will be ecstatic to know Battleview Orchards arranges Easter Egg Hunt.
Terhune Orchards
Terhune Orchards provides from known varieties like Golden Delicious, Granny Smith, Pink Lady, and Red Delicious to cross varieties like Honeycrisp. If you are in the mood for apple cider, apple cider donuts, and varieties of apples, Terhune Orchards will not disappoint you.
Johnson's Corner Farm
Located in South Jersey, Johnson's Corner Farm supplies varieties of fruits, including apples. This farm arranges trips during spring, summer, and fall. Evident from Yelp reviews, this does an amazing job in satisfying customers.
Which apple farms should you visit for extra attractions?
You will get apple ciders almost at every place. But corn mazes may not be available everywhere. You can get a corn maze at Melick's town farm and Johnson's Corner Farm.
For some extra fun besides apple picking, Alstede farms can be your go-to destination. You can enjoy the fun and family activities there on any day of the week.
However, certain farms go beyond hayrides, pumpkin patches, corn mazes, and apple cider. Like Johnson's corner farm offers food tent and moon bounce during fall festivals weekends. VonThun Farms offers face painting and a pumpkin blaster. Wightman farms provide weekend activities like pumpkin slingshots.
It's satisfying and convenient to get most facilities under the same roof. People tend to prefer farms that have apple picking activities along with other attractions like hayrides, pony rides, corn maze, ice cream, and farm animals.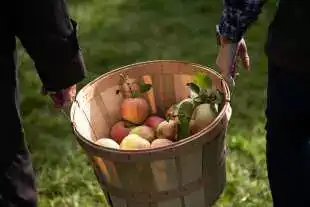 However, while doing so, they may miss out on the best qualities and varieties of apples available in farms lacking the extra attractions. For example, Riamede farm supplies more than 30 apple varieties.
But, it lacks castle tours or farm animals for interaction with kids. The least it can offer is weekend hayrides. However, it is heaven for apple lovers to fetch different apple varieties.
The picking season for apples in NJ
Not all apple varieties grow in the same season. If you are picky, check the picking month of your preferred varieties before visiting orchards. Apple picking orchards allow apple picking from August to October. However, apple picking gains momentum during September and October.
Tips for picking your own apples in New Jersey
·        You need to check whether your favorite orchard needs reservation.
·        If you are crammed up with office work, check farms accessible on Saturdays and Sundays. You will find apple picking NJ services accessible daily, including Saturdays and Sundays. Thus, you will not get stuck using your "busy life" as an excuse.
·        Apple and pumpkin picking farms offer fun activities, family activities, delicious baked goods, wine, vegetables, pumpkin patches, corn mazes, and educational tours. The farm market can make you feel overwhelmed, even if they are not as big as the ones in San Diego. Thus, before visiting, you need to plan how your day will look like at the farm.
·        Farm store charges you for carrying bags and tote bags. If you don't want to lose pennies over bags, you need to carry some. However, carrying own bags for picking apples may not be permissible everywhere.
·        Some farms like Terhune Orchards provide live music. If you want to hear live music, check their availability before visiting.
·        All the family fun activities and apple picking may not be available simultaneously. You should not expect all your preferred services to be accessible at the same time.
For Apple picking NJ offers a lot of choices. These will never run out of varieties, whether it comes to apples, baked goods, or services. You need strategic planning for getting ready for apple picking. You can expect more than apple picking at New Jersey farms.
Read more with us, click here.
Also check out Pumpkin Patches in Indiana.

Verified Content by Experts
USA Tales has content written by niche experts, travelers, students, and those with real-life experience. Our content is also periodically reviewed by subject matter experts to ensure content accuracy and relevancy. Have a question? Email us at team@usatales.com