Yellowstone is one of the most visited and first national parks in the United States. Yellowstone National Park attracts around 2 million visitors each year. From late April through mid-September is the best time to visit Yellowstone. Why is this the case? The main reason for this is that there is less traffic at certain times, resulting in shorter lines at major attractions.
The various biomes and geothermal features of Yellowstone are well-known. Witness the South Central Rockies forests eco-region with subalpine woods and amazing fauna at Yellowstone National Park.
Yellowstone: World's First National Park
Yellowstone National Park, the world's first national park, is located primarily in Wyoming's northwest corner. Yellowstone National Park was established by the United States Congress in 1872 to protect the Yellowstone caldera. Yellowstone minerals were formed by a volcanic outburst many years ago. Yellowstone is rich in quartz and potassium feldspar, having formed from the condensation of lava converted into igneous rocks. The ancient volcanism of the Snake River plain is linked to the volcanism here.
The park is home to the world's tallest active geyser, the Steamboat Geyser, which is located in the Norris Geyser Basin. There are at least 10,000 thermal features in this area, including hot springs, mud pots, fumaroles, and geysers.
Here are some of the most famous geysers of Yellowstone National Park:
Castle Geyser
Lion Geyser
Beehive Geyser
Grand Geyser
Giant Geyser
Riverside Geyser
Steamboat Geyser
Yellowstone National Park is impossible to visit in a single day. To escape the irritating summer crowds, you must properly organise your trip. If you're planning a trip to Yellowstone for the first time, keep in mind that not all lodges are open until the end of May.
Yellowstone closes completely from the beginning to the middle of March so that employees may begin ploughing the roads and preparing the national park for tourism. About 200 miles of the main road, as well as another hundred miles of subsidiary roads and over a hundred parking lots, are ploughed by the workers.
Peak Season For Visiting Yellowstone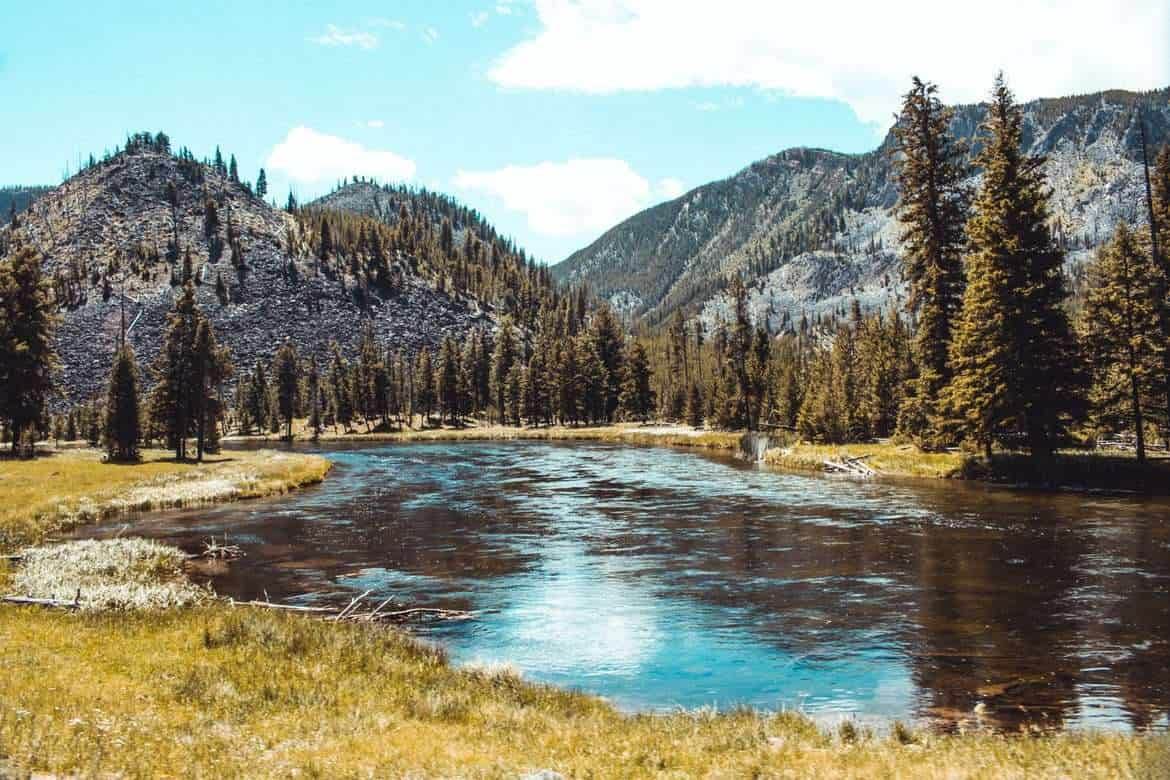 Late April, September, and October are the best months to explore Yellowstone National Park. Why is this the case? Because wolves and bears emerge from hibernation in late April, visiting Yellowstone National Park at that time will boost your chances of seeing them. During the off-season, there are more opportunities to see local wildlife and there are fewer people.
Yellowstone's peak season begins at the end of April and lasts until mid-September. Hundreds of thousands of tourists flock to the park throughout the months of May, June, July, and August, resulting in increased traffic and longer lines at the park's major attractions. Although the height is minimal, those who come from lower altitudes and have mild breathing problems may find things to be different here at higher elevations.
Why Should You Visit In April?
Nothing beats witnessing Yellowstone's natural scenery come to life in the spring. Local wildlife is also fairly active during this season, and it's a terrific time to see bears, wolves, elk, moose, and other species coming from their winter dens.
Why Should You Visit In September?
September retains some of the milder temps of peak season while attracting less visitors! The majority of the park's roads are still open, and visitors can still see the local fauna.
Why Should You Visit In October?
Yellowstone's natural scenery transforms as the warmer temperatures fall, providing a unique opportunity to explore the park as winter approaches. Visitors can also enjoy the park's geysers, hot springs, and natural vents without having to fight their way through the crowds in October.
Activities To Enjoy in Yellowstone
If you're searching for a fast list of family-friendly activities in Yellowstone, we've got you covered. At any of Yellowstone's sites, you can make memories that will last a lifetime.
Here are the top fun activities to do in Yellowstone National Park:
Hike the boardwalks and take in the sights of the geysers.
Take a stroll along the Mammoth Hot Springs boardwalks.
View the explosion of Old Faithful Geyser.
Photo opportunities abound at the Grand Prismatic Spring.
Hike to the Yellowstone River's Upper Falls.
Take a deep breath and gaze into the Morning Glory Pool.
Take a trip across Yellowstone's Lake on a boat.
Take a rafting trip down the Yellowstone River.
The Potts Hot Spring Basin is visible from the road.
View the Dunraven Pass wildflower bloom.
Drive up the Grand Canyon of Yellowstone.
Get a glimpse of the Upper Geyser Basin's colours.
At the Mud Volcano location, take in the frothy mess.
The Black Sand Basin is a short walk away.
Take a look at the Sapphire Pool.
Take in the scenery along the Snake River.
Spend the day soaking in the hot springs of the Boiling River.
How To Avoid Crowd in Yellowstone?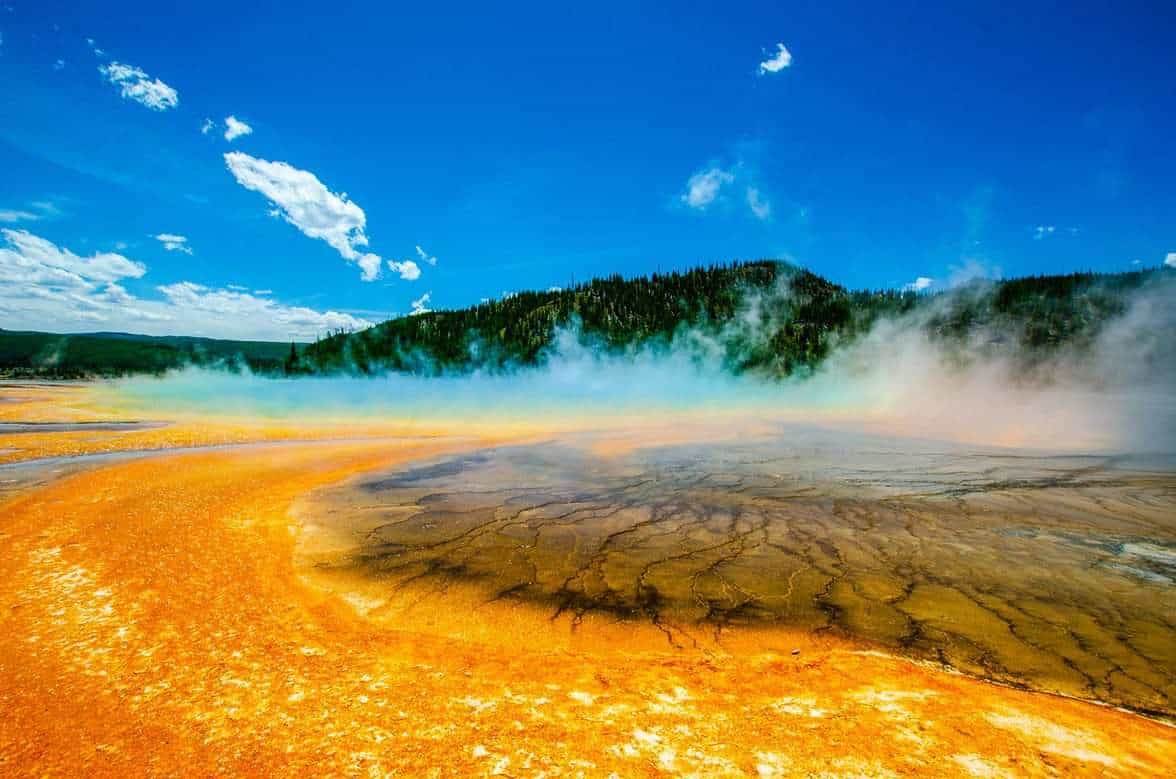 Aside from visiting during the off-season, there are a few simple things you can do to avoid the crowds and have a better view of the park. It only takes a little forethought.
To avoid disappointment, arrive early. The busiest periods to visit Yellowstone are early morning and late afternoon, so getting there as soon as possible will provide you easy access to the things you want to see.
Early morning and late afternoon are the busiest times to visit Yellowstone, so getting there as soon as possible will provide you with easy access to the sights you want to see.
Choose from a variety of hidden, secret, and lesser-known attractions. Hundreds of thousands of geysers, hydrothermal features, and natural landmarks can be found in Yellowstone. Choose a couple of lesser-known attractions and you'll have easy access to some of the park's more unusual elements.
Hike to a higher vantage point. While most of Yellowstone's features may be seen up close and personal, a handful can be seen from a higher vantage point. Hiking the Fairy Falls track, for example, will bring you right up to the Grand Prismatic Spring.
Hiking In Yellowstone National Park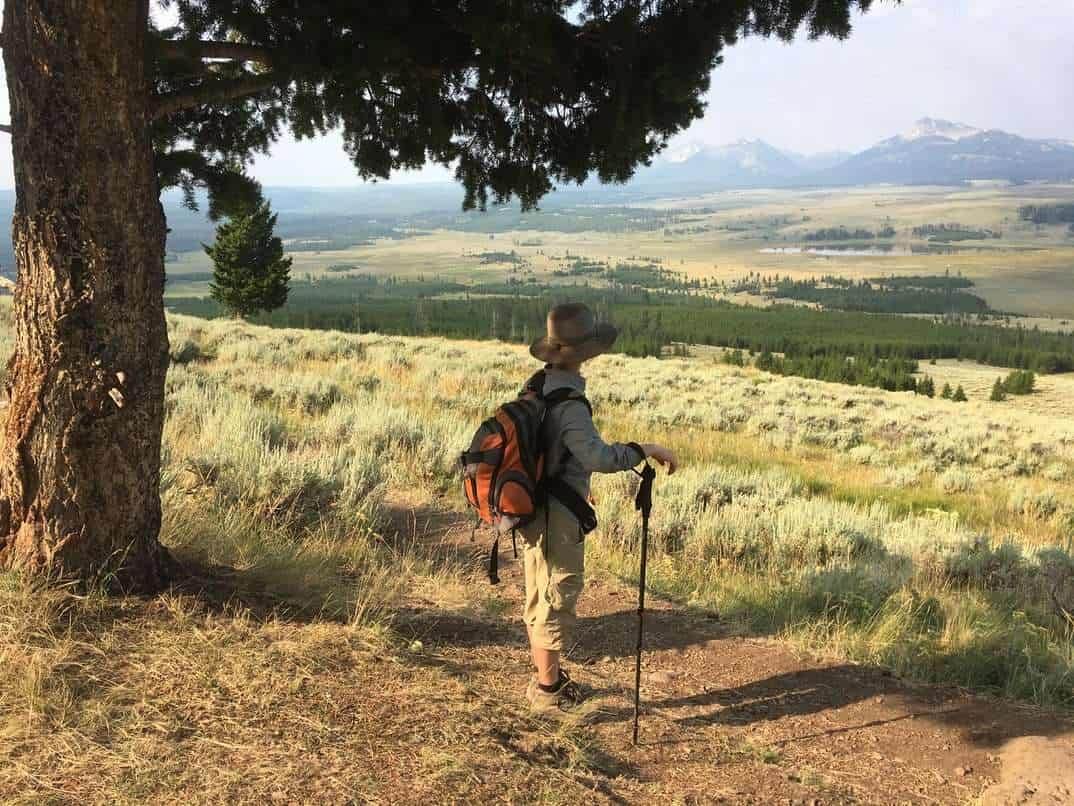 Yellowstone National Park is one of the most beautiful wilderness places in the United States. The park is mostly administered as wilderness and spans more than 2.2 million acres with more than 900 km of hiking paths. A permit is not required for day hiking.
Remember that many of Yellowstone's routes are over 7,000 feet above sea level when planning a hike. The majority of places have snow until late May or early June, with some locations remaining snow-covered until late July. Many routes also include crossing rivers that can be 25 feet wide, 3 to 6 feet deep, extremely cold, and quickly flowing during our late spring runoff. It's difficult to discern if a stream will be a raging torrent or just a swollen brook from a map.
Hayden Valley In Central Yellowstone
The Mud Volcano thermal area is the bison centre, and this large valley is slightly north of the Lake area. Herds of them can often be seen grazing and relaxing along the Yellowstone River, which passes through the park. Coyotes, ducks, grizzly bears, and wolves can all be found there.
Stop at one of the park's many pullouts and overlooks to look for wildlife, or hike the Mary Mountain Trail for a chance to see wildlife in the wild.
Camping In Yellowstone National Park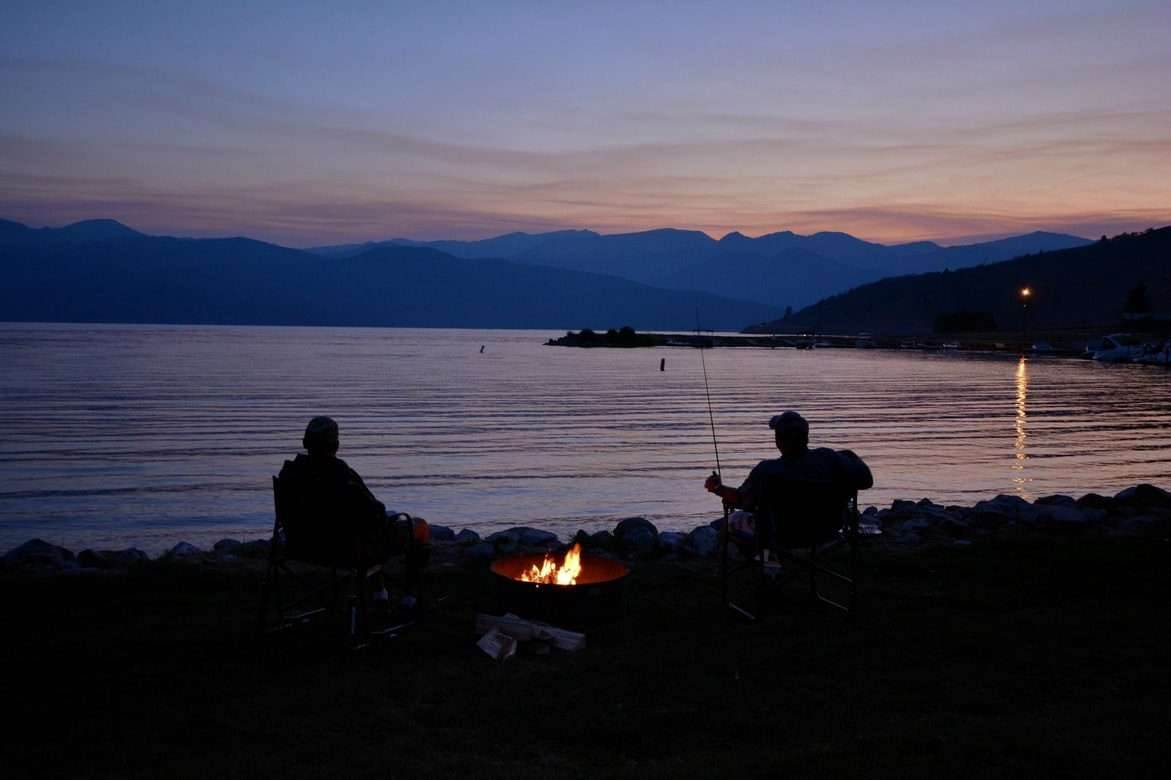 The National Park Service is in charge of nine tourist centres and museums, as well as historical structures and many of the other 2,000 structures. National Historic Landmarks such as the Old Faithful Inn, erected between 1903 and 1904, and the entire Fort Yellowstone, i.e. the Mammoth Hot Springs Historic District, are among these structures.
Fort Yellowstone offers a historical and educational tour that covers the history of the National Park Service as well as the park's creation. During the summer, there are several campfire events, guided walks, and other interpretive presentations offered, as well as on a limited basis during other seasons.
A dozen campgrounds with about 2,000 campsites are available for camping. Camping is also possible in the nearby National Forests and in Grand Teton National Park, which is located to the south. Backcountry campsites require a permit and are only accessible by foot or horseback. There are over 1,100 miles of hiking trails to choose from.
Because of the instability of the volcanic rock that dominates the park, it is not recommended for mountaineering. Pet owners must keep their animals on a leash at all times and are restricted to places near roadways and front country zones, such as drive-in campgrounds. To guarantee visitor safety, wooden and paved trails have been built around thermal features, with the majority of these locations being wheelchair accessible. At Mammoth Hot Springs, the National Park Service runs a year-round clinic and provides emergency services all year.
Hunting In Yellowstone National Park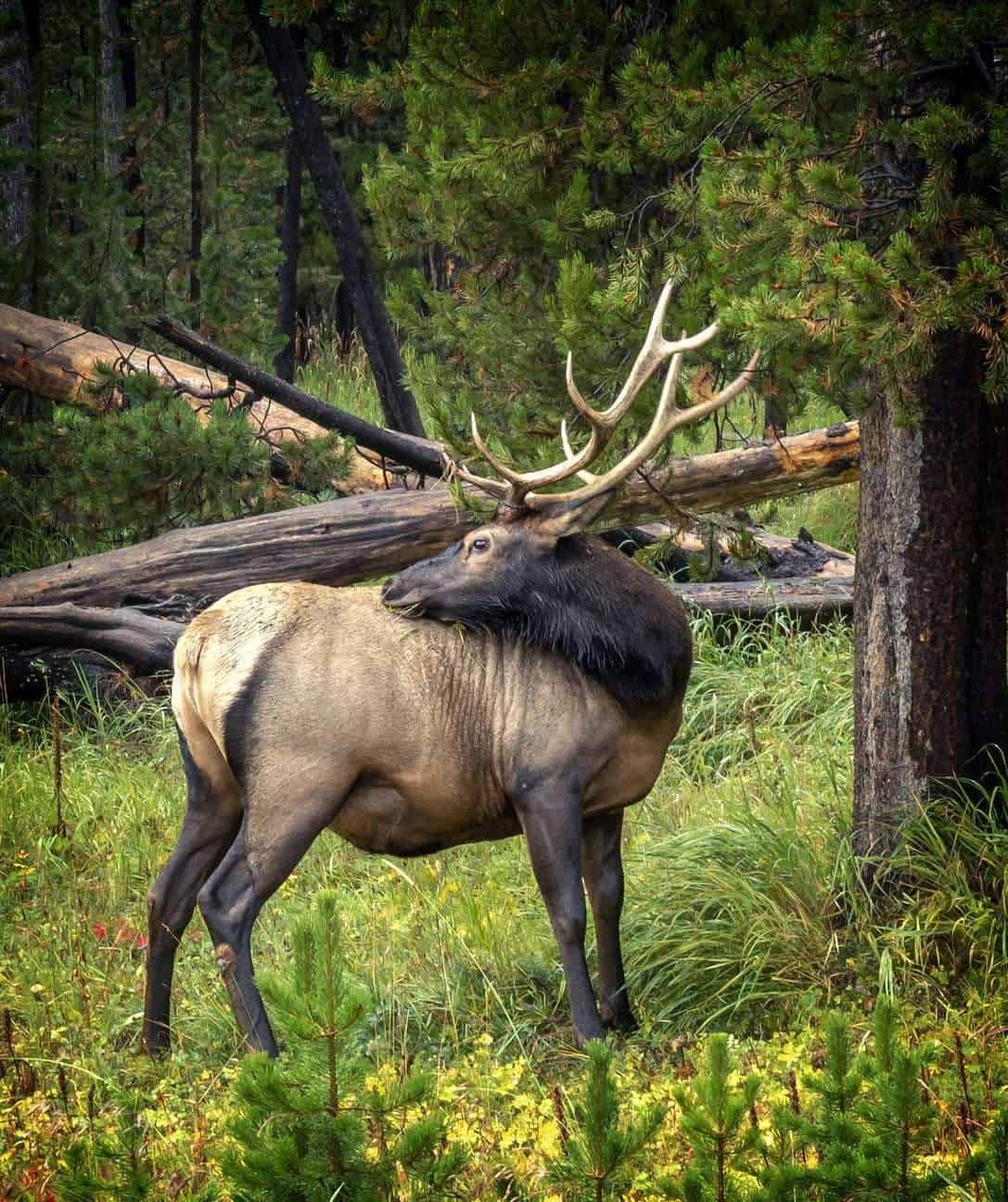 Hunting is not allowed in the park, however, it is authorised in the nearby national forests during open season. Fishing is a popular pastime, and to fish in park waterways, you'll need a Yellowstone Park fishing licence. Except for a 5-mile stretch of the Lewis River between Lewis and Shoshone Lake, which is allowed for non-motorized usage exclusively, boating is restricted on rivers and creeks. The marina on Yellowstone Lake is the most popular boating attraction in the area.
Feeding Bears In Yellowstone
Visitors were allowed, and often even urged, to feed the bears in the park's early years. Visitors flocked to the opportunity to snap photos with the bears, who had trained to beg for food. Each year, this resulted in several human injuries.
In 1970, park officials modified their stance and began a robust drive to educate the public about the dangers of close contact with bears, as well as to try to minimise bear food sources in campgrounds and trash collecting locations. Despite the fact that seeing bears has become more difficult in recent years, the frequency of human injuries and deaths has decreased significantly, and visitors are in less risk. In August of 2015, the park's eighth recorded bear-related death occurred.
The Caribou Targhee, Gallatin, Custer, Shoshone, and Bridger Teton National Forests are among the region's other protected lands. To the south, the John D. Rockefeller, Jr. Memorial Parkway of the National Park Service leads to Grand Teton National Park. The legendary Beartooth Highway, which runs through stunning high-altitude landscapes and gives access from the northeast, is a must-see.
West Yellowstone, Montana; Cody, Wyoming; Red Lodge, Montana; Ashton, Idaho; and Gardiner, Montana are all close by. Bozeman, Montana; Billings, Montana; Jackson, Wyoming; Cody, Wyoming; or Idaho Falls, Idaho are the closest airports. The closest significant urban region is Salt Lake City, which is 320 miles to the south.
Guided Trips VS Private Trips
Guided Trips
Yellowstone enables tours to be guided by private, licenced outfitters who have been granted permission to operate in the park. Day trips are available from some outfitters, and guided overnight backcountry expeditions are available from others. At Tower Roosevelt and Canyon, Yellowstone National Park Lodges also provides one- to two-hour horseback rides.
Private Trips
People are allowed to bring their own livestock into the park. The keys to a successful trip are planning and preparation. You must follow all stock packing laws, which include carrying documentation of a negative Coggins Test for each of your animals, whether you are going for a day ride or camping overnight.
Stock chosen for a Yellowstone trip should be well-trained, compatible with one another, and familiar with the restraining measures you intend to employ. When approaching other trail users, exercise caution. Prepare for issues and keep your animals under control. If the backpackers appear unclear about what to do, politely offer instructions to ensure their safety. Prepare for severe weather, biting insects, and emergencies on any ride by bringing the right gear.
Lamar Valley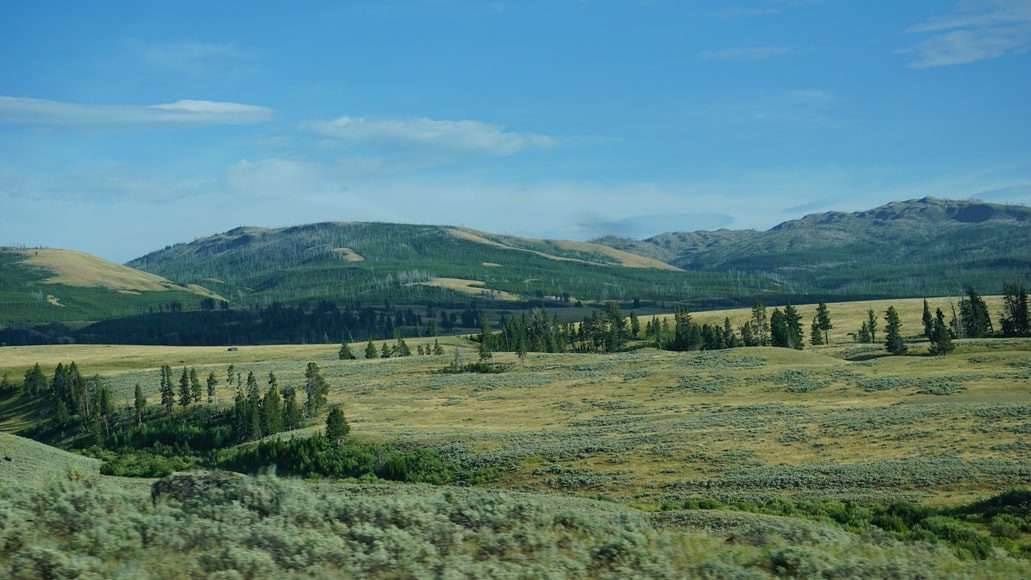 The Lamar Valley, located in the park's northeastern portion along the Lamar River, is known as America's Serengeti because of its enormous and easy-to-see concentrations of large animals.
The Junction Butte and Lamar Canyon wolf packs are among its most famous residents; wolf fans congregate with spotting scopes most days in the hopes of seeing these majestic canines in action. Large herds of bison, pronghorn, badgers, grizzly bears, bald eagles, osprey, deer, and coyotes are among the creatures that wander the Lamar. If you notice any active wildlife, keep your eyes out for pullouts along the road and park in the closest one.
The Lamar Valley has various places of interest if you can pull your gaze away from the fauna. Slough Creek and Pebble Creek, two small, primitive campgrounds, are nearby and make excellent launching points for early morning animal watchers. The Lamar Buffalo Ranch at Yellowstone Forever is home to students participating in the organization's many field programs. Soda Butte is the only remnant of a hot spring cone that once stood right off the valley's east side road. Trout Lake is a nice spot to stretch your legs, and it's only a short stroll off the road.
How To Get There?
Take the Grand Loop Route east past Tower Roosevelt to reach the Lamar Valley from Mammoth Hot Springs, then continue on the Northeast Entrance road. Enter the park through the Northeast Entrance and drive west from Cooke City and Silver Gate.
Learn about the number of national parks in the US, 63 sensational beauties to travel here
Old Faithful: Cone Geyser
In Yellowstone National Park in Wyoming, the United States, Old Faithful is a cone geyser. It was the first geyser in the park to be named, and it was named during the Washburn, Langford, and Doane Expedition in 1870. Since 2000, it has erupted every 44 minutes to two hours, making it a fairly predictable geothermal phenomenon. The Old Faithful Historic District includes the geyser and the surrounding Old Faithful Inn.
Yellowstone's Upper Geyser Basin contains the park's highest concentration of hydrothermal phenomena and has long been a popular destination for park visitors. The historic Old Faithful Inn, along with Old Faithful Lodge and other antique structures, is one of the country's major national park lodges.
The Old Faithful Visitor Education Center was opened in 2010 by Yellowstone Park officials. The building allows park visitors to learn more about Old Faithful's geology, hydrothermal qualities, and scientific investigation, as well as other hydrothermal sites in the park.
The Old Faithful geyser at Yellowstone National Park is located near the head of the Upper Geyser Basin in northwestern Wyoming, United States. Old Faithful is the most well-known of all North American geysers, albeit it is not the highest. The Washburn, Langford, and Doane Expedition named it for the fact that it seemed to spew every 63 to 70 minutes. However, continuous observation indicated that the eruptions were erratic, with intervals ranging from 33 to 120 minutes.
Following the 1983 Borah Peak earthquake, such intervals were less predictable, while comprehensive measurements taken since 2000 found that most eruptions occurred every 60 to 110 minutes on average, with the average being around 90 minutes.
Naturalists at Yellowstone National Park have discovered, however, that the geyser's eruption can only be forecast properly from one event to the next. The duration of the previous eruption determines when the next eruption will occur: the longer the previous eruption, the greater the interval between eruptions.
More About Yellowstone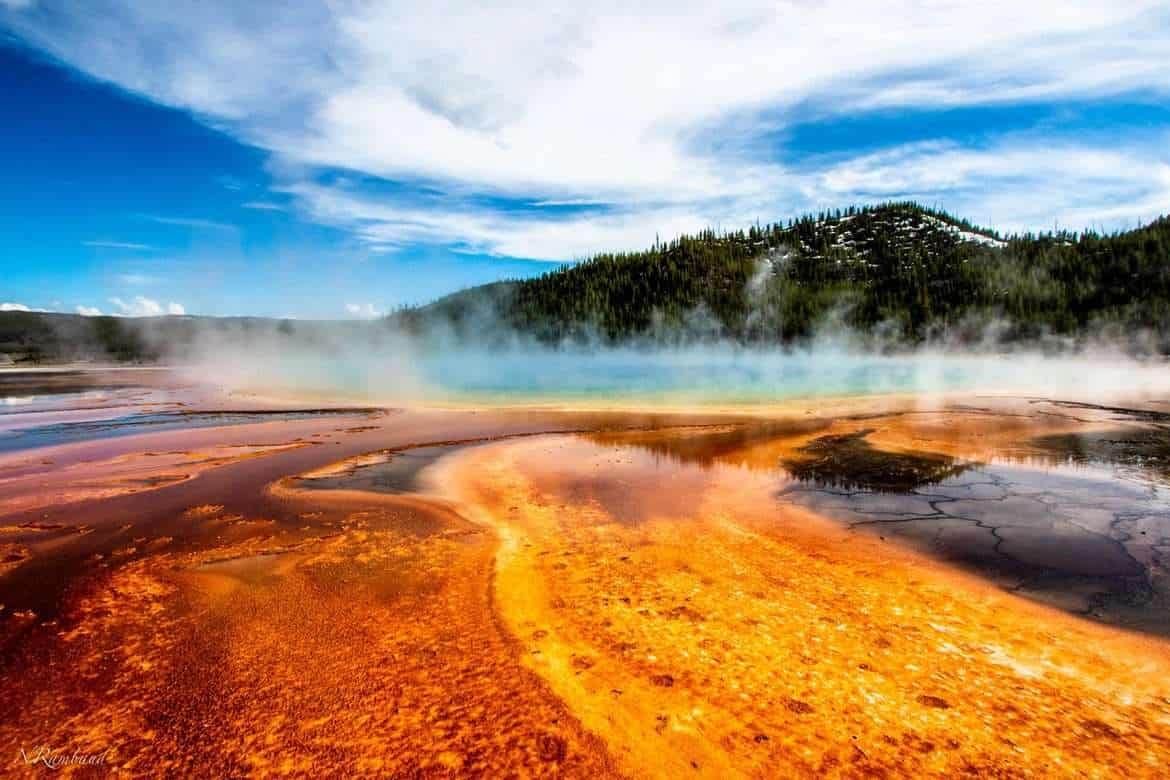 Yellowstone is one of the most visited national parks in the country. Almost every year since the mid-1960s, at least 2 million tourists have visited the park. Between 2007 and 2016, the average annual visitation climbed to 3.5 million, reaching a high of 4,257,177 recreational visits in 2016. Yellowstone National Park's busiest month is July. Yellowstone National Park concessionaires employ 3,700 people throughout the summer season.
9 hotels and lodges are managed by concessionaires, with a total of 2,238 hotel rooms and cabins available. They are also in charge of gas stations, stores, and the majority of campgrounds. The National Park Service employs another 800 people on a permanent or seasonal basis.
Road Construction Creating A Traffic Jam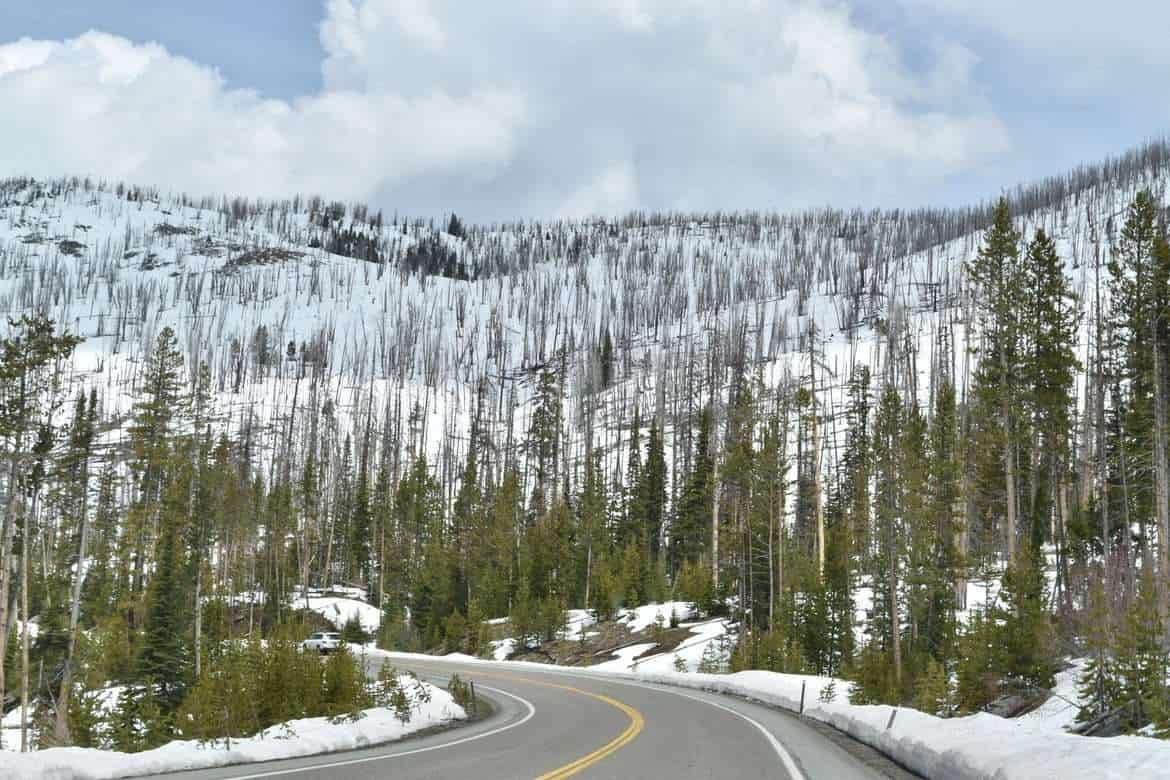 Road reconstruction has resulted in temporary road restrictions on park service routes that feed to main features. Yellowstone is undergoing a long-term road reconstruction project that is being impeded by a limited repair season. All roads are blocked to wheeled vehicles in the winter, with the exception of one that runs from Gardiner, Montana, to Cooke City, Montana. From early November to mid-April, park roads are closed to wheeled vehicles, while certain park roads remain closed until mid-May.
There are 310 miles of asphalt roads throughout the park, which may be reached via five separate entrances. Although there is no public transit within the park, various tour firms can provide guided motorised transportation. Concessionaires run guided snowmobile and snow coach tours in the winter, although their numbers and access are limited by National Park Service limits. During the summer, the Old Faithful, Canyon, and Mammoth Hot Springs portions of the park are extremely busy. Long delays can be caused by traffic congestion caused by road construction or by people watching wildlife.
Final Note
Yellowstone National Park is the ideal location for a wild family vacation! The park, which covers 3,400 square miles (96 percent of which is in Wyoming), is ideal for families who want to go exploring. Make sure you're dressed warmly and prepared for the weather. During this period, the weather and temperatures in Yellowstone can change dramatically.