The best time to visit Puerto Rico is entirely dependent on your preferences and the types of experiences you want to have.
When you visit Puerto Rico in the first few weeks of the year, you'll be able to participate in fantastic holiday activities like the San Sebastián Street Festival in Old San Juan, which takes place during the third week of January.
If you're a surfer, the finest months for waves are usually December and January. Summer temperatures are slightly higher, but not by much. It rains more from May through October than it does in the winter.
Regardless of the time of year you choose for your trip, you should know some crucial things to make your journey safe and memorable. Here are the most prominent ones.
1. Minimum Legal Drinking Age
Puerto Rico is a North American territory known for its travel and laid-back drinking culture. You might be shocked to learn that the legal drinking age in Puerto Rico is only 18 years old rather than 21.
Nonetheless, 18-year-olds are regarded as adults. Although certain clubs do not allow people under the age of 21 to enter, you can legally drink alcohol in this country if you are 18 years old.
Many individuals believe that because the legal drinking and the US Virgin Islands is only 18, the area is unsafe for tourism.
Although your anxiety is well-founded and quite sensible, Puerto Rico has created an enjoyable and safe tourism destination. Of course, you'll need to exercise caution and refrain from consuming all alcoholic beverages in one sitting.
Read the following facts to find all your answers.
1.1 What is the National Drink in Puerto Rico?
The national drink of Puerto Rico is one of the most fascinating facts about the island. People who believe that nothing could surprise them other than the drinking age of 18 are mistaken. This is why.
Puerto Rico's national drink is rum. This Caribbean island is a major producer of rum in the United States. This Caribbean island produces about 70% of the rum consumed in the United States, making it the world's biggest rum producer.
1.2 is Pina Colada Puerto Rico Creation?
San Juan, Puerto Rico, gave birth to the world-famous pina colada. Although it is unclear whether the pina colada originated in the Caribe Hilton or at the Barrachina restaurant, it is evident that it was born in the heart of Puerto Rico, namely San Juan.
1.3 What is Pitorro?
You may have heard a lot about Pitorro, a well-known rum. Pirro, an uncured rum made in Puerto Rico, is known as their version of Moonshine. Fruits have been infusing the drink for months. Tourists flock to it in droves, especially around the holidays.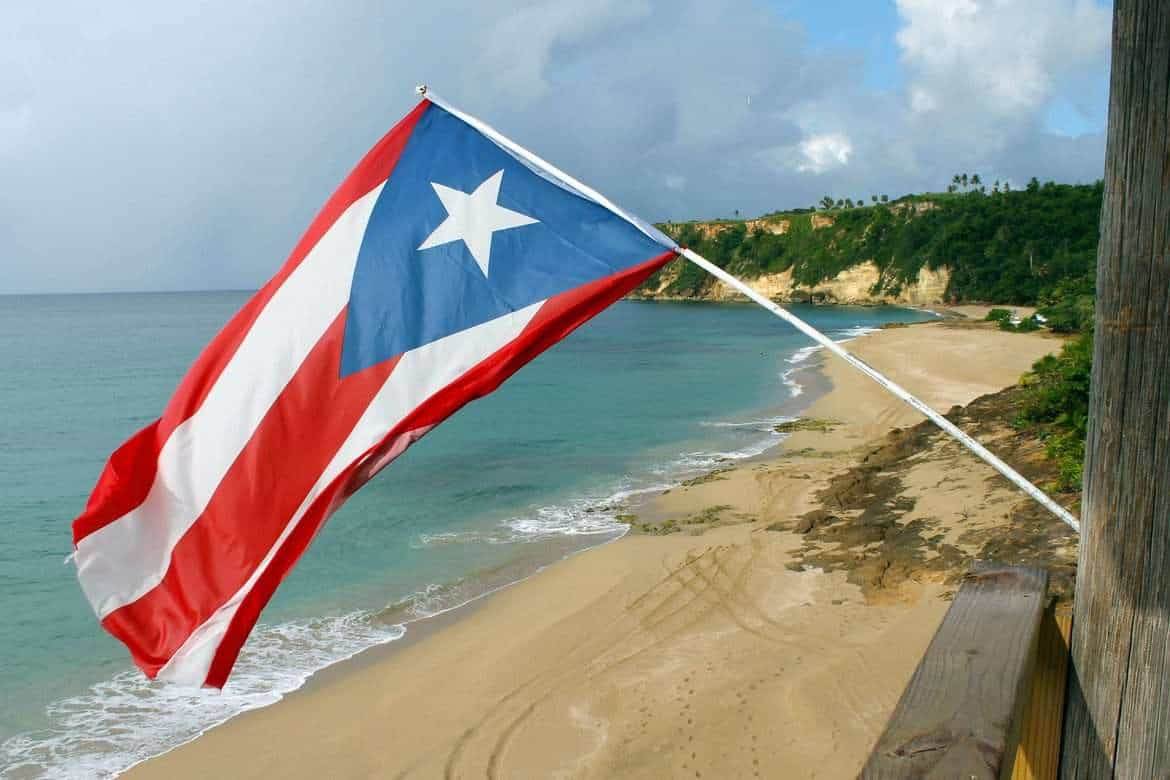 Photo by Ana Toledo from Unsplash
2. Things To Know About Puerto Rico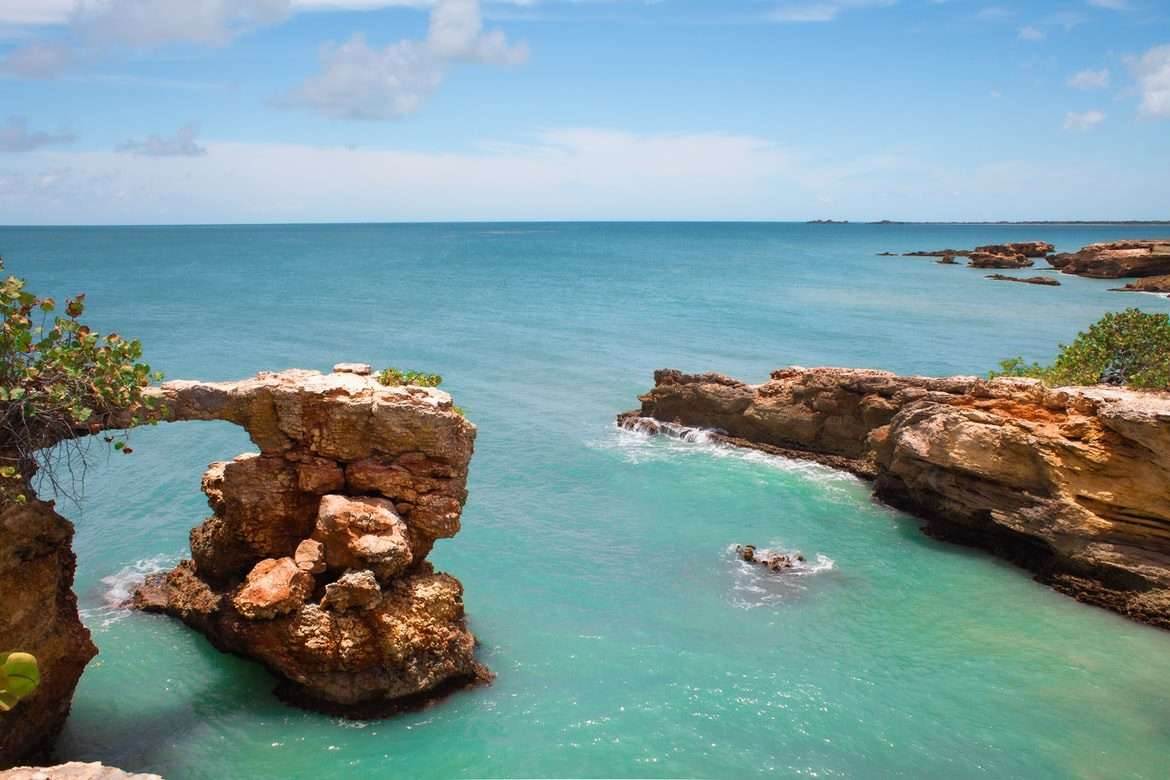 Natural resources abound in this liquor-producing country. Puerto Ricans buy booze, wine, and beer with ease and enjoy their vacation weekends. Although there is always a risk of binge drinking and alcoholism, few people seem to be concerned.
The official languages spoken here are English and Spanish. Puerto Rico's food and beverage requirements are comparable to those of the mainland United States. Since it is filtered and treated at the source, tap water is safe to drink.
2.1 Business Hours in Puerto Rico
From Monday to Friday, offices in Puerto Rico typically open at 9 am and close at 5 pm. Most institutions are open for at least a half-day on Saturday.
The shops are usually open from 9 am to 6 pm or from 1 pm to 7 pm Monday through Saturday, 11 am to 6 pm, and Sunday from 11 am to 6 pm. Most malls and big-box stores are open Monday through Saturday from 9 am to 9 pm and Sundays from 11 am to 7 pm.
Monday through Friday, 8 am to 4 pm or 9 am to 5 pm, and Saturday, 8:30 am to noon. Most banks have some branches open late on Saturdays and Sundays from 11 am to 4 pm and evening hours until 6 pm.
2.2 Do I need a passport to visit Puerto Rico?
Citizens and permanent residents of the United States do not require a passport to visit Puerto Rico or the US Virgin Islands. However, the Real ID Act will take effect in May 2023, so check to see if your state complies since if it isn't, you'll need a passport to travel.
Travelers from foreign nations who visit Puerto Rico must meet the same visa and passport requirements as those who visit the United States mainland.
2.3 What language is spoken in Puerto Rico?
Puerto Rico's official languages are Spanish and English. Only around 20% of Puerto Ricans are fluent in English, even though many persons working in the service and tourism industries, notably in San Juan, are bilingual.
2.4 What time zone is Puerto Rico in?
Puerto Rico is one hour ahead of Eastern Standard Time in the Atlantic Standard Time Zone. Since Puerto Rico does not observe Daylight Savings Time, the time on the island is the same as Eastern Standard Time from March through September.
2.5 What is the capital of Puerto Rico?
While Isla Verde is close to San Juan, it is part of Carolina. San Juan, the island's capital, is located on the island's northeastern coast. San Juan has a population of 2,443,000 people as of 2022. Old San Juan, Puerta de Tierra, Condado, Ocean Park, Punta Las Maras, Miramar, Santurce, Hato Rey, and Ro Piedras are the main neighborhoods in San Juan.
2.6 Is Puerto Rico safe?
Puerto Rico is a relatively safe tourist destination. Use common sense: lock your rental car, leave valuables in the hotel safe, avoid isolated streets or walking alone at night, and be aware of your surroundings.
2.7 How to Stay Connected in Puerto Rico?
Individuals using 4G LTE networks, particularly in the United States, do not have to be concerned about networks. Most mainland service providers in Puerto Rico offer 4G LTE networks so that you won't need an international or special phone. Wi-Fi is also readily available at most hotels on the Caribbean island.
3. Things to Do in Puerto Rico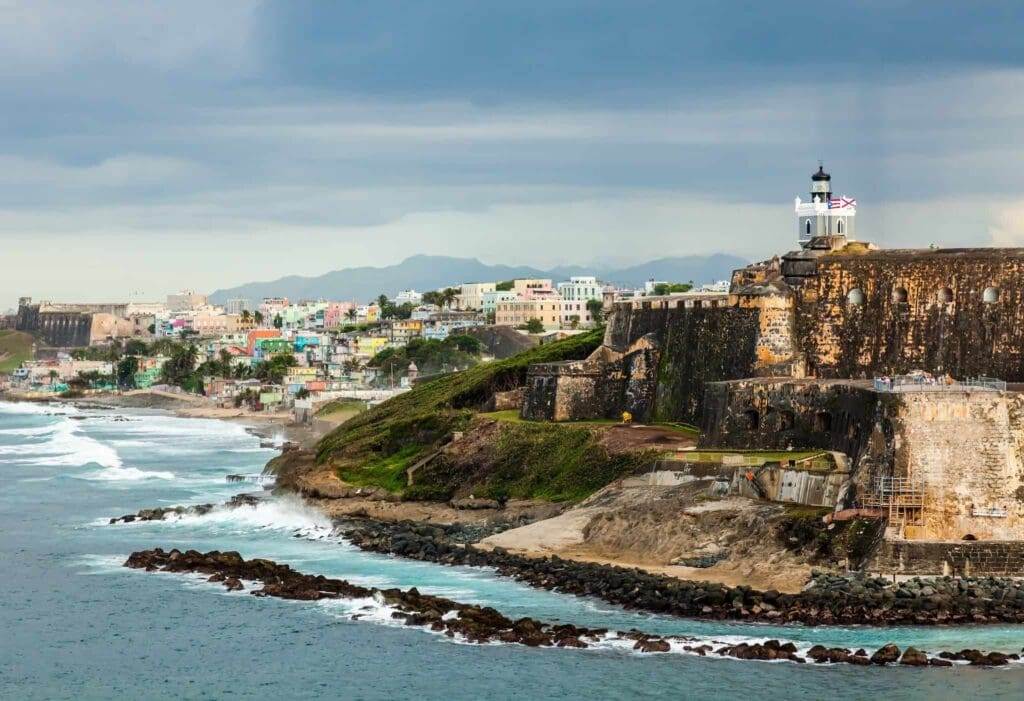 Planning a Caribbean vacation? Here are the topmost fun places to visit in Puerto Rico
3.1 El Yunque National Forest
El Yunque is the United States' sole tropical rainforest, and its name is a reference to Yuke, which the original Taino people defined as "white fields." If you wish to be immersed in nature, this natural treasure is a great place to visit.
You can go for a trek on one of the many trails, take a dip in one of the natural pools beneath waterfalls, or simply relax and take in the landscape.
3.2 Castillo San Felipe Del Morro in Old San Juan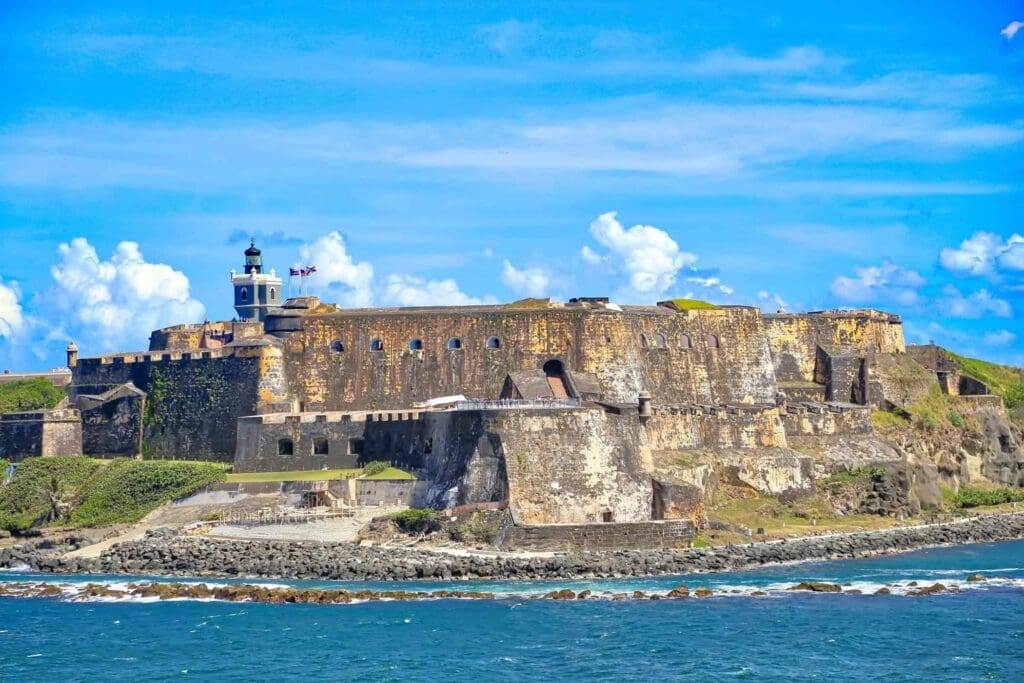 Castillo San Felipe del Morro is one of the few landmarks that represent Puerto Rico's past throughout the Caribbean and the Americas.
It was a key military stronghold for Spain and later the United States throughout its roughly 500-year history. As cruise ships slowly glide in and out of the harbor, this stronghold on the corner of the islet of Old San Juan now greets them.
3.3 Toro Verde Nature Adventure Park
An eco-adventure park featuring unforgettably thrilling zip-lining adventures. The Monster, a modern marvel of adrenaline-pumping adventure located in the mountains at the island's center, is an adrenaline-pumping adventure.
It's a 2.5-kilometre zip line that's one of the world's longest.
3.4 Beaches in Puerto Rico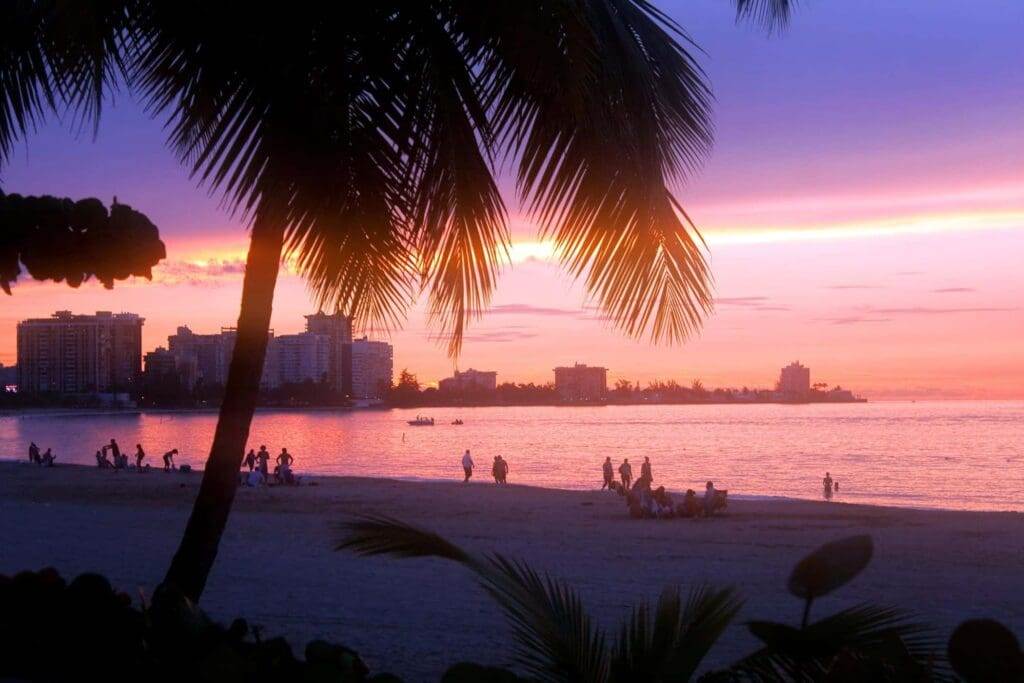 Puerto Rico has a coastline of over 270 miles. There are over 300 beaches to select from in all. Regardless of what you do during your visit, sandy walkways lead to breathtaking natural pools of crystalline waters that will leave you speechless.
3.5 San Juan Guided Snorkel Tour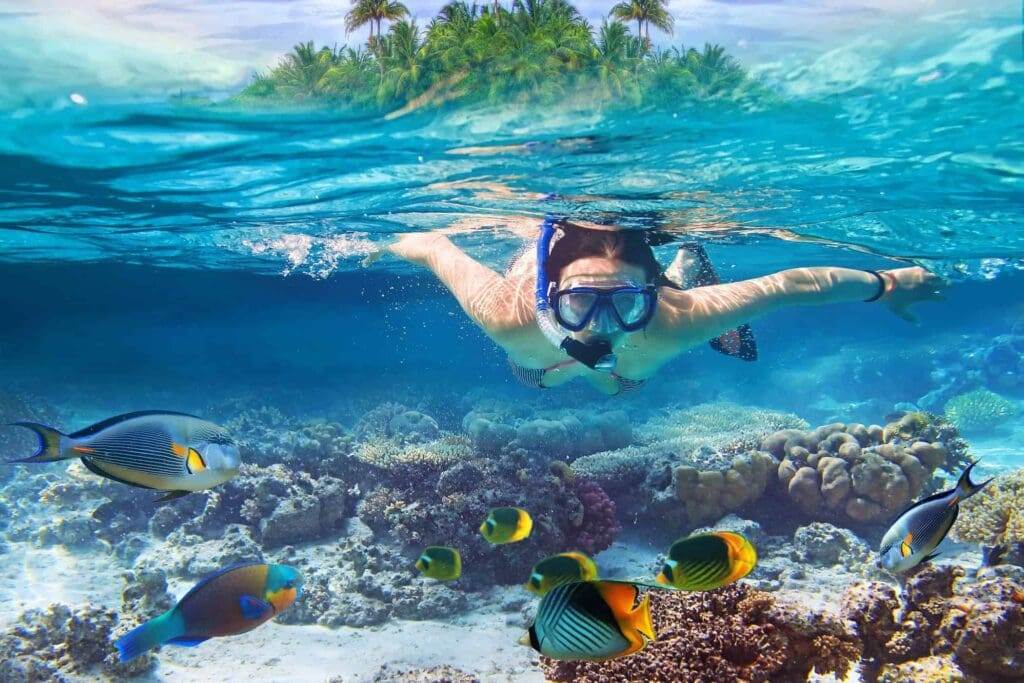 On a guided snorkeling tour, discover Puerto Rico's underwater wonderland. Then go swimming in the tropical waters near Guaynabo, where you'll encounter brightly colored tropical fish, sea turtles, and other marine life.
Enjoy a hassle-free expedition with all the necessary equipment after receiving a lesson from an experienced diver. Go snorkeling in Puerto Rico's lovely Guaynabo. Explore with a professional diver and take a GoPro video of your adventure home with you. Keep an eye out for marine turtles, tropical fish, and other amazing aquatic life.
After that, watch a GoPro film of your snorkeling expedition, which is included in the tour ticket. All required equipment is provided, as well as teaching.
3.6 ATV Single Adventure Hacienda Campo Rico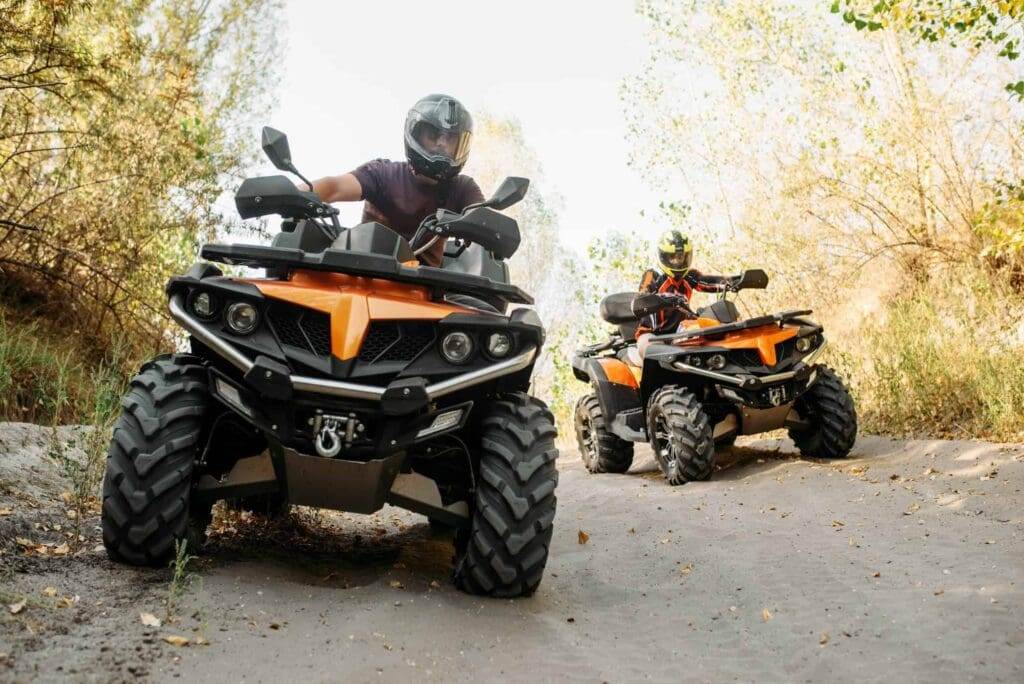 A thrilling ATV tour west of San Juan allows you to navigate rough terrain while taking in the scenery of Puerto Rico.
To begin your experience, go to the Hacienda Campo Rico in Carolina and rent a single-rider ATV. Join a small group and walk along rocky paths with your guide, taking in views of mountains, mangroves, lagoons, and more.
While riding, take in the local fauna and flowers. All necessary safety gear and instructions are given. With a small group, your guide can devote more time to you. Choose from a variety of tour times to suit your needs.
Their award-winning LED Night Kayak adventure is unlike anything else you've ever experienced. Arrive, put on your glow paint, and take some awesome shots. Paddle around the lagoon, taking in both the LED glow of your kayak and the city lights that encircle the Condado Lagoon.
This is a fantastic opportunity to observe the city from a fresh perspective while also having a great time. Like a glass-bottom boat, their kayaks feature clear bottoms. When visiting San Juan, this guided Urban Adventure is a must-do.
Arrive 30 to 45 minutes before the scheduled departure time. There are free storage lockers available. Damaged, lost, or stolen items are not their responsibility.
5 pm tour (Glow unavailable)
6 pm tour (Glow unavailable)
7 pm tour (Glow available)
3.8 Jet Ski Tour from Isla Verde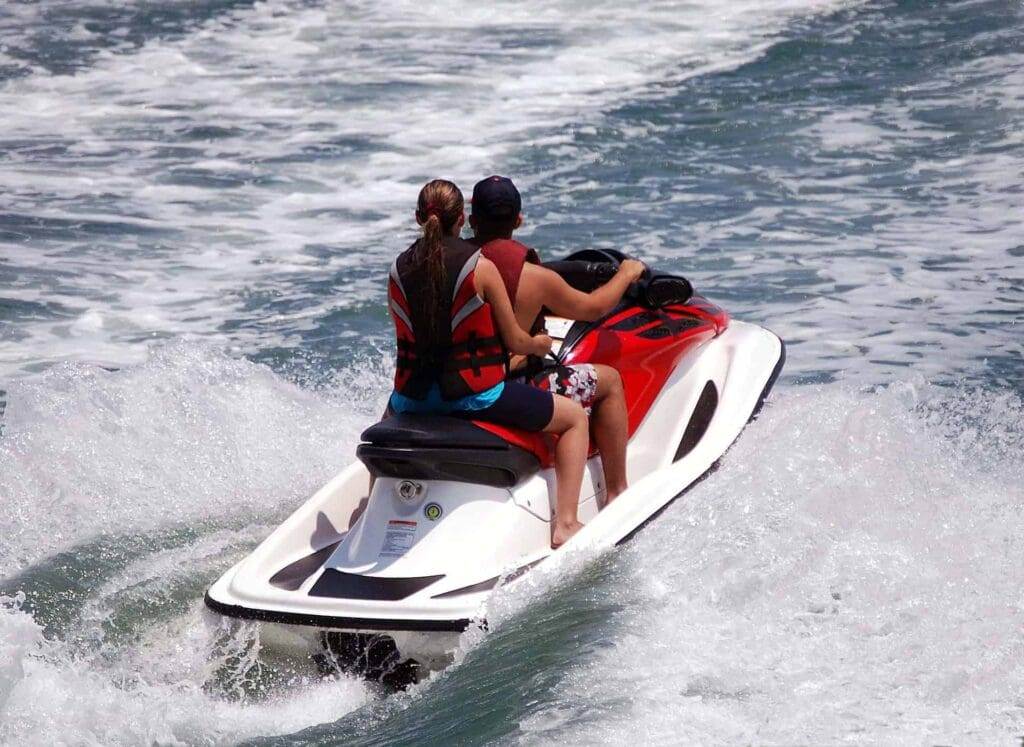 Jump in the sea to rest briefly on Piones' crystal-clean beach during your 90-minute Jet Ski ride. They are the only Jet Ski tour on the Isla Verde shore and the mangrove canals of the San Jose Lagoon area.
For first-time tourists, a stress-free package is excellent. The cost is $195.12 per jet ski. Each jet ski may carry up to two people, subject to a 350lb weight limit per jet ski. No prior jet ski experience is required.
4. Laws In Puerto Rico
In Puerto Rico, the legal drinking age is 18. However, you must remember to bring your ID documents with you at pubs, nightclubs, and restaurants.
Carry no open containers of alcohol in your automobile or in any public place where alcohol is not permitted.
Puerto Rico takes drunk driving as seriously as most other states in the United States. Do not even consider driving while inebriated or without a valid driver's license. The cops will apprehend you on the spot.
Convictions for marijuana possession can result in harsh punishments, ranging from two to ten years in prison for a first conviction. Hard drug possession, such as cocaine or heroin, can result in a sentence of 15 years or more in jail. In Puerto Rico, where illegal drugs and narcotics are an issue, a Federal Narcotics Strike Force branch is permanently stationed.
Closing Thoughts
The United States asks for a legal drinking age of 21 because if they don't, they won't get federal transportation funding. This is not a problem in Puerto Rico.
By now, you must've come across everything you wanted to know about Puerto Rico. Stay safe, Stay healthy.