Who says you need to roughen up to enjoy the great outdoors by living in bare minimum camping tents?
Colorado, a western U.S. state, offers perfect glamping sites that are hard to beat.
Glamping Colorado offers you a wide variety of unique accommodations, such as safari-style tents, Yurts, airstreams, treehouses, and royal gorge cabins.
That's where the Ongoing trend of Glamping comes to your rescue. This glamorous camping can rival any 5-star hotel accommodations.
From comfy beds to a kitchenette and hot shower, air conditioning to properly heated space, a deck area to special community gatherings, and much more, all surrounded by nature's beauty which only Colorado Glamping spots can offer you.
Colorado is well known for its diverse geography, which comprises canyons, dunes, rivers, forests, and alpine mountains, which provide the perfect backdrop for glamping campsites.
USA Tales will introduce you to 15 such luxurious but rustic glamping in Colorado accommodations, which you can choose from browsing platforms such as Airbnb and VRBO.
Best Glamping Colorado Locations
1. Treehouse of Rocky Mountain National Park, Carbondale
This world-famous treehouse sits on 2 acres of land and rests 25 feet off the ground on a strong foundation of four 100-foot-high spruce trees with a tranquil creek running underneath it.
You will get to witness the most picturesque views right outside your window. 
With winding stone staircase leading straight to the front door contains two balconies that provide you with a sweeping panoramic view of Colorado's impressive landscape. 
This glamping in Colorado treehouse accommodates a sleeping loft with four beds, a bathroom with a rock shower, a full-size camp kitchen, a wood-burning stove, and a campfire area.
It is a perfect home away from your real home. You can visit this property on weekends with your friends and family. 
It's just a few minutes from the main county road, so while you are secluded enough to forget about the hustle & bustle of town, you can still venture into town for a dine-out or quick run for any supplies.
Check the Airbnb listing for detailed info: www.airbnb.co.in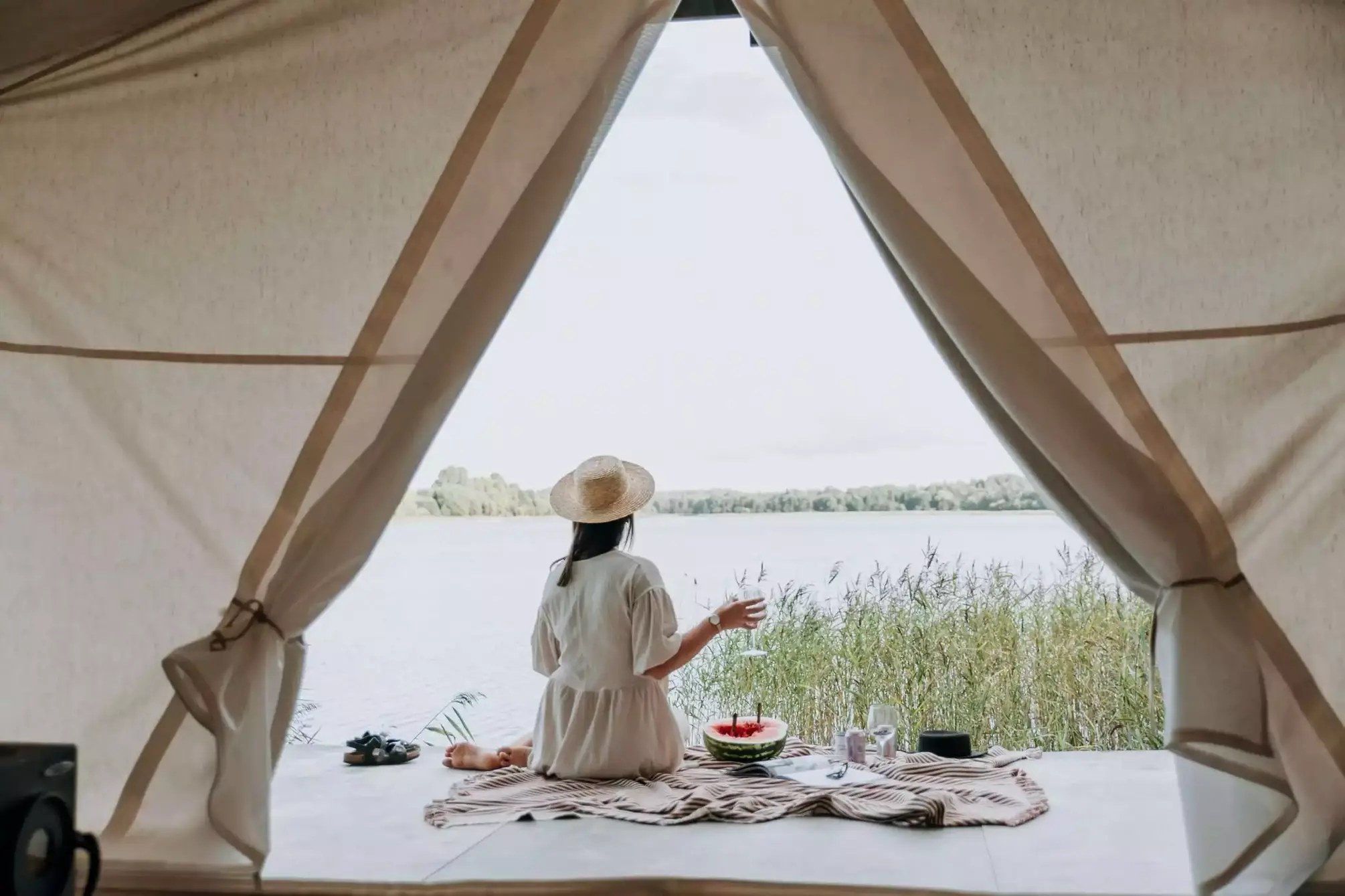 2. Vintage Airstream, Moffat
If Airstream is your glamping style, then you will love this quirky trailer glamping Colorado accommodation located at 8,100 feet on the 40 acres of Red Cloud Ranch, with a front porch providing a spectacular view of the entire Sangre de Cristo mountain range.
Choose one of their heated, fully equipped yurts for a little extra comfort. Several different bed arrangements may accommodate up to four people.
For guests sleeping in yurts, independent bathhouses are available, and they sit close to the pools.
This glamping Colorado vintage Airstream features comfortable bedding, a full kitchen, a hot shower, air conditioning, wi-fi, and an outdoor fire pit.
After a day-long hike or wildlife watching, you can sit back around the fire pit with a glass of wine and relax.
Check the Airbnb listing for detailed info: www.airbnb.co.in
3. Canyon Hideout Bungalow, Cortez
This 1958 retro-themed Airstream trailer sits on an 80-acres of land surrounded by Colorado's stunning Red Rocks.
This glamping in Colorado trailer includes comfortable bedding, a private backyard with a hammock, a gas BBQ, a full kitchen, wi-fi, a tv and DVD player, and an outside heater for outside alfresco dining on the patio with a gorgeous view.
Spend your day hiking trails or discover the jaw-dropping Canyon of the Ancient and incredible landscape.
Check the Airbnb listing for detailed info: www.airbnb.co.in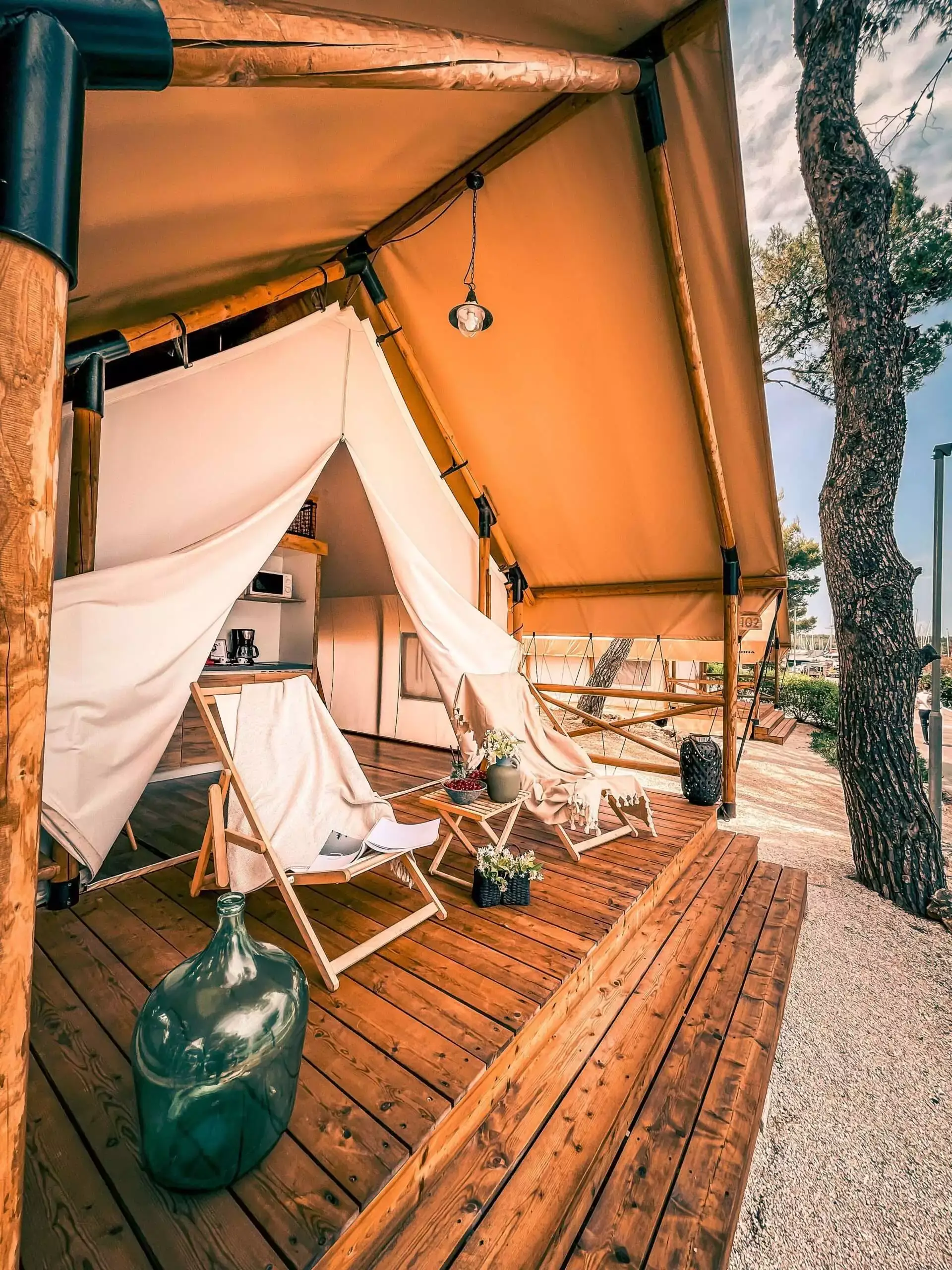 4. Farm Stay with Mount Sopris View, Carbondale
This glamping Colorado safari-style tent accommodation sits on 100 acres of a horse ranch.
It includes a comfortable sleeping arrangement, a hot shower and flushing toilet, a personal dressing area, a BBQ grill, and a large communal fire pit for the after-dinner get-together.
Besides winding wood trails, this farm stay offers various activities, such as a farm tour where you can pet farm animals like chickens, pigs, horses, cows, alpacas, and an alpaca picnic.
Check the Airbnb listing for detailed info: www.airbnb.co.in
5. Collective Vail of Collective Retreats, Wolcott
Collective Retreats are known for providing a luxurious glamping experience of a lifetime that rivals any 5-star hotel. These luxurious safari-style glamping tents sit across the 1000-acres property.
Modern decor and a king-sized bed fitted with 1500 thread-count linens as a centrepiece.
This glamping Colorado retreat also has an en-suite bathroom with a rain-style shower, full flush toilet, Frette robes, and plush Turkish towels, a fully furnished sitting area, an outdoor deck, private outside space and a campfire spot.
You can enjoy the activities such as hiking, rafting, fly fishing, and horseback riding, an invitation to the night campfire, and a complimentary wine tasting at Vail Winery.
Enjoy the best cuisine at the on-site restaurants, and you can also request private gourmet farm-to-table style dining. Venture out anytime to enjoy this phenomenal ski resort town.
Check out their official website for detailed info: www.collectiveretreats.com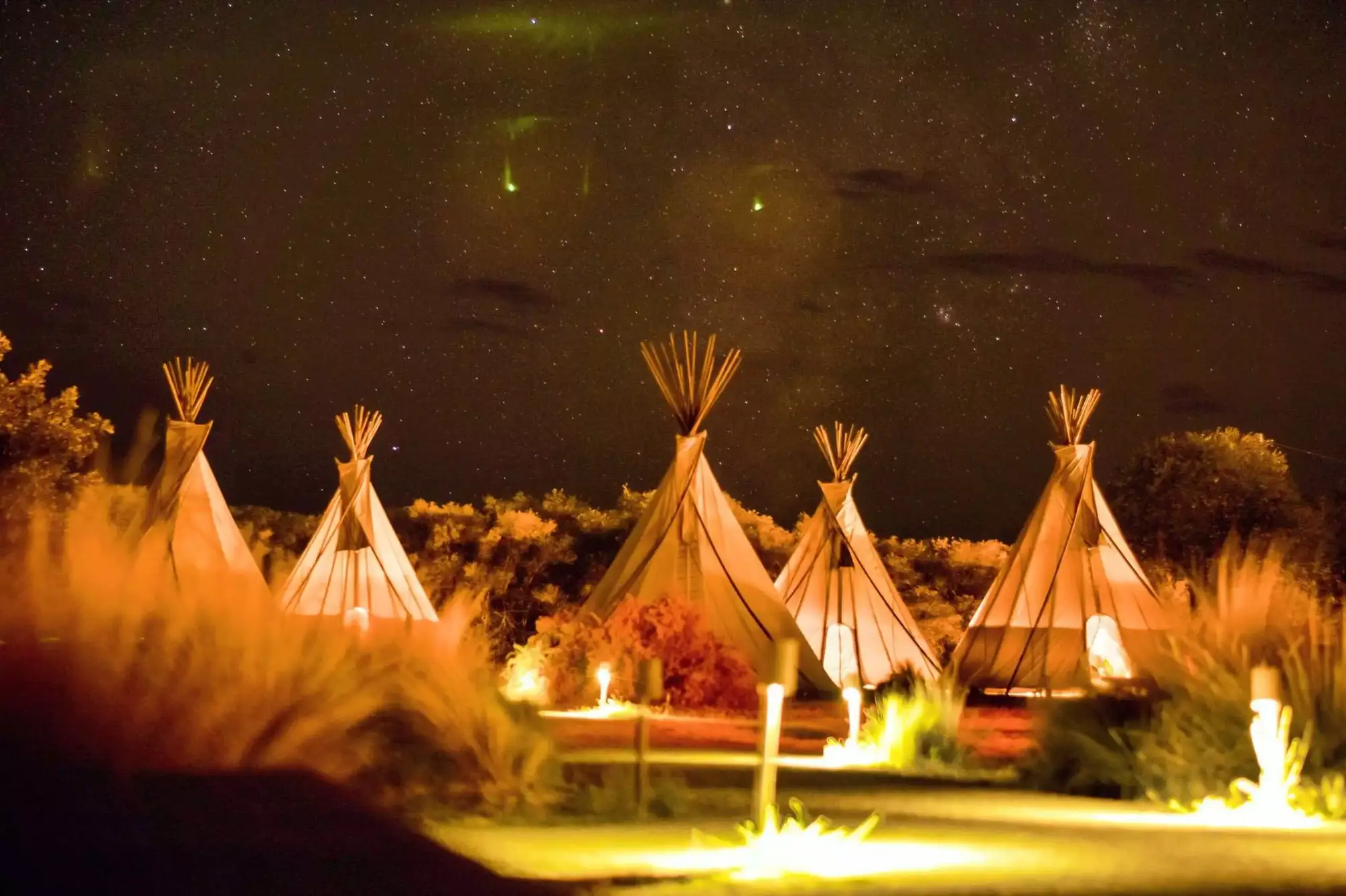 6. Dunton River Camp, Dolores
Settle on the 500 acres of property of a former cattle ranch dating back to the 1800s.
It comprises 8 safari-style glamping tents, each sitting on a 640-square-foot wooden platform that offers breathtaking views of the Dolores River and mountains.
With amenities similar to a luxury hotel, this spacious glamping Colorado accommodations include an en-suite bathroom fitted with a 6-foot soaker tub and shower, double vanities, and of course, a comfortable bed.
Enjoy a gourmet meal prepared with organic produce grown on the farm and unwind in the sauna, immerse yourself in therapeutic trout fishing, or relax with a nice cocktail by the fire pit.
Each tent has power and Wi-Fi, making it ideal for anybody who wants to work on the go. Furthermore, two mountain bikes are given in every tent, so make use of them to explore the site.
After 4 o'clock, relax in the main lodge's happy hour. A local menu and foraged foods are used for dinner, which is served inside and outside the lodge.
Check out their official website for detailed info on Dunton river camp: www.duntondestinations.com
7. Tennesse Pass Sleep Yurts, Leadville
These off-the-grid Sleep Yurts at Tennesse Pass overlook the Swatch Mountains a well-known destination for outdoor adventure activities such as cross-country skiing, hiking, biking, and snowshoeing.
The Nordic Center, which is nearby Leadville, provides luxurious overnight yurt lodging as well as enough space for cross-country skiing.
It also features exquisite mountain food, while enjoying your never summer Nordic yurts.
This solar panel-powered cozy Sleep Yurt comes furnished with elegantly handcrafted log beds, comfy linens, and down comforters.
Well equipped with a kitchenette, a sink, a dining table with six sittings, a single propane stove, light cooking, proper cookware, and dishware.
The yurts provide all the equipment you'll need for basic cooking if you decide to try some cooking for yourselves. 
Stocked with complimentary coffee, hot chocolate, and cider, these off-the-grid Yurts are the perfect place to get away from all gazets and completely unwind.
If you prefer not to prepare meals, make a reservation at the hotel's cookhouse.
Check out their official website for detailed info: www.tennesseepass.com
8. Echo Canyon Campground, Canon City
If you're a thrill-seeker and love water sports, then the Echo Canyon Colorado glamping campground is just for you!
Just an hour from Canon City and Colorado Springs, this place offers glamping tents in two sizes – single and double queen tents.
Each tent comes equipped with electricity, wi-fi, cooling, and a heating system with round-the-clock access to an on-site bathroom and shower.
After spending your day doing outside excursions of your choice, sit back with some good wine and beer on the patio and get mesmerized by the starlit sky.
Check out their official website for detailed info: www.echocanyoncampground.com
9. San Juan Mountain, Pagosa Spring
San Juan Mountain is perfect for group outings (up to 20 people), this rustic but modern glamping tent which can house up to 6 people/tent, is the ideal spot to unwind, recharge and have lots of fun.
Choose your pick from a hoard of activities such as yard games, archery, roping, horseback riding, hiking, and elk hunting, and have fun with your friends.
These safari-style tents come furnished with comfortable beds and comfy linens with access to a separate barn that contains a full kitchen, baths, satellite TV, and a music room.
Check out the VRBO listing for more info: www.vrbo.com
10. Rural Western Slope of Paonia
This 700-square-foot spacious and comfortable Yurt is in southwest Colorado, 2 miles south of Paonia.
A wrap-around redwood deck, 14 ft high skylight, eight windows, and two French doors make you feel like you are outside even though you are inside.
This thoughtfully furnished four-person Yurt includes a fireplace in the middle, a full ADA kitchen, a full ADA bathroom, a queen-size bed, a sitting area, and an outdoor dining table.
After day-long excursions, relax on a deck area built just above the water or pamper yourself in the hot tub.
Check out the VRBO listing for more info: www.vrbo.com
11. Red Rocks Glamping in Morrison
With Red Rocks Amphitheater's breathtaking view, this glamping tent campsite is just a few minutes away from the Mountain Town of Morrison.
This glamping Colorado accommodation includes bedding of your choice (2 twin beds, one queen-size bed, or four cots), furniture, a hot shower, and battery-operated tent lighting.
You have plenty to choose from hiking Mt. Falcon for day activities, exploring Red Rocks Amphitheater, and much more.
Check out their official website for more info: www.redrocksglamping.com
12. Rocky Mountain Glamping, Red Feather Lakes
This glamping tent for only adults sits on a decked wood platform providing picture-perfect landscapes of nature and plentiful wildlife like deer and moose.
Full-fill your excursion appetite by hiking to a private mountain lake at an elevation of 8,300 feet.
You can access miles and miles of scenic trails, kayaking and, fishing, then come back and relax in the quiet comfort of your tent, which includes a queen-size bed, a hot outdoor shower and, an outhouse.
Check out the VRBO listing for more info: www.vrbo.com
13. Black Tree Resort, Lake George
This luxurious resort offers a seamless glamping Colorado experience with combinations of modern comforts and the tranquillity of the natural wilderness.
These fully furnished tents come with two queen-sized beds with luxurious bedding, solar power lighting, a wood-burning stove, and a private bathroom.
To move around, you have access to a golf court. This resort takes care of the comfort of its visitors, and everything is serviced to you just how you would want.
Your dinner will be in the making for you as you settle into your tent and relax with a glass of wine on the veranda.
All of the meals while your stay has been taken care of that, including breakfast, lunch, supper, and non-alcoholic beverages. The Black Tree crew will set up the food intention at your preferred dinner delivery hour.
Have fun fishing in the south Platte River and Mile Reservoir, hiking, rock climbing, horseback riding, and much more.
Check out their official website for more info: www.blacktreeresort.com
14. Mount Elbert Lodge Cabins, Twin Lake
This homely and spacious glamping Colorado cabins come with one to four bedrooms, fully equipped with a kitchenette, a fridge, an oven, a bathroom, a charcoal BBQ, and a hot tub.
Go for elk hunting or hike the trails of Mount Elbert or go snowshoeing during the wintertime and end your day with the view of the mighty Mount Elbert from your front porch.
15. Cliff House near Mesa Verde, Cortez
This unique rental near Mesa Verde National Park is built right into a red rock cliff wall, with a breathtaking view of majestic canyons.
This charming rental is thoughtfully furnished with a plush double bed, and a sofa bed for extra guests, and well equipped with an oven, a microwave, a fridge, a stove, necessary utensils, heating, air conditioning, and a full bath.
After a full day of having fun, relax on the patio facing the majestic Canyons when the gorgeous sunset turns the surroundings into a brilliant orange hue!
Check out the Glamping hub listing for more info: www.glampinghub.com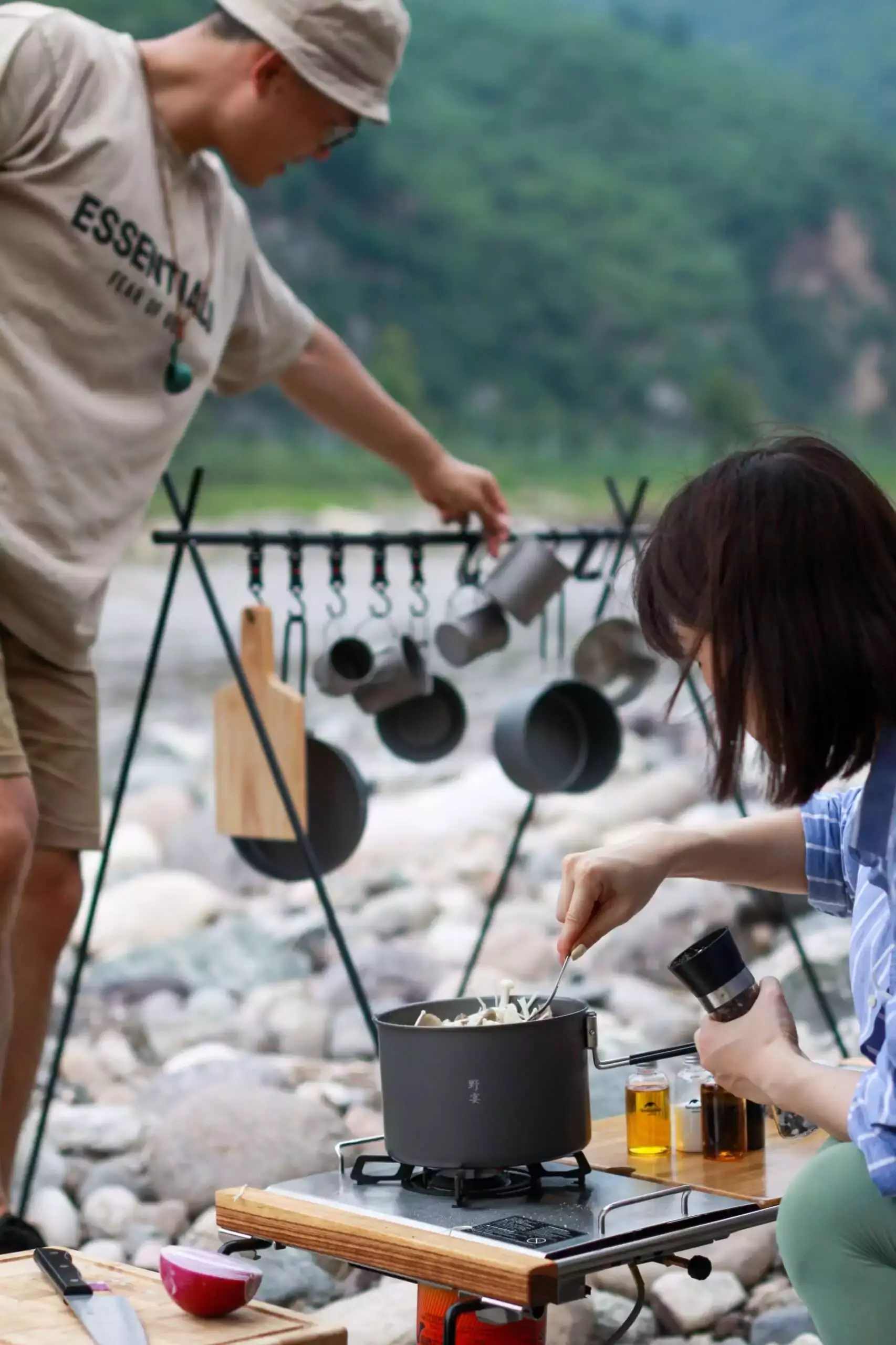 EndNote: Glamping Colorado
If you plan to go glamping in Colorado or are searching for locations where you can be one with nature in the truest form without roughening it up, choose any of the destinations mentioned above.
You won't be disappointed, have fun!
Be sure to check more articles like this. 
Also, check out Stunning New Orleans Beaches for an amazing experience.
Verified Content by Experts
USA Tales has content written by niche experts, travelers, students, and those with real-life experience. Our content is also periodically reviewed by subject matter experts to ensure content accuracy and relevancy. Have a question? Email us at team@usatales.com