How to make tartar sauce? Confused? Here's an easy 10-minute recipe for you.
We all want to pair our snacks with sauces that make them a hundred times tastier, add that zing we desperately want and make our food so much more tempting. And tomato ketchup or yellow mustard is something that we have been using for ages. It does tend to get a little boring.
So, if you want to add a little life and zing that I mentioned with your dinner tonight then tartar sauce is it. Be it fish and chips, fried fish or roasted veggies, tartar sauce is always at the rescue.
With its refreshingly cool and tasty flavor, one can never go wrong with a tartar sauce on the side. What's more amazing is that it is so easy to make that instead of buying the same old tartar sauce, you can make a homemade version of it with so many great recipes available for the same. Even people who consider themselves bad cooks can make homemade tartar sauce and it will still taste great.
But before we dive into the tartar sauce recipe, here's an explanation about what tartar sauce is and what it tastes like for those who might be a little puzzled.
1. Tartar Sauce – Sound Familiar? Or Better, Taste Familiar?
The creamy condiment made of mayonnaise with a hint of lime juice in it, which you may have tasted with fish sticks or fried fish is called tartar sauce (also called sauce tartare in French and tartare sauce in the UK, Australia, Ireland, etc.). The term "tartre," which means "gravel" or "stone" in French, is where this sauce gets its name from.
It is challenging to trace the origins of tartar sauce. Because France was the country that first created mayonnaise, a key component of tartar sauce, it is thought that tartar sauce initially appeared in France after the 18th century.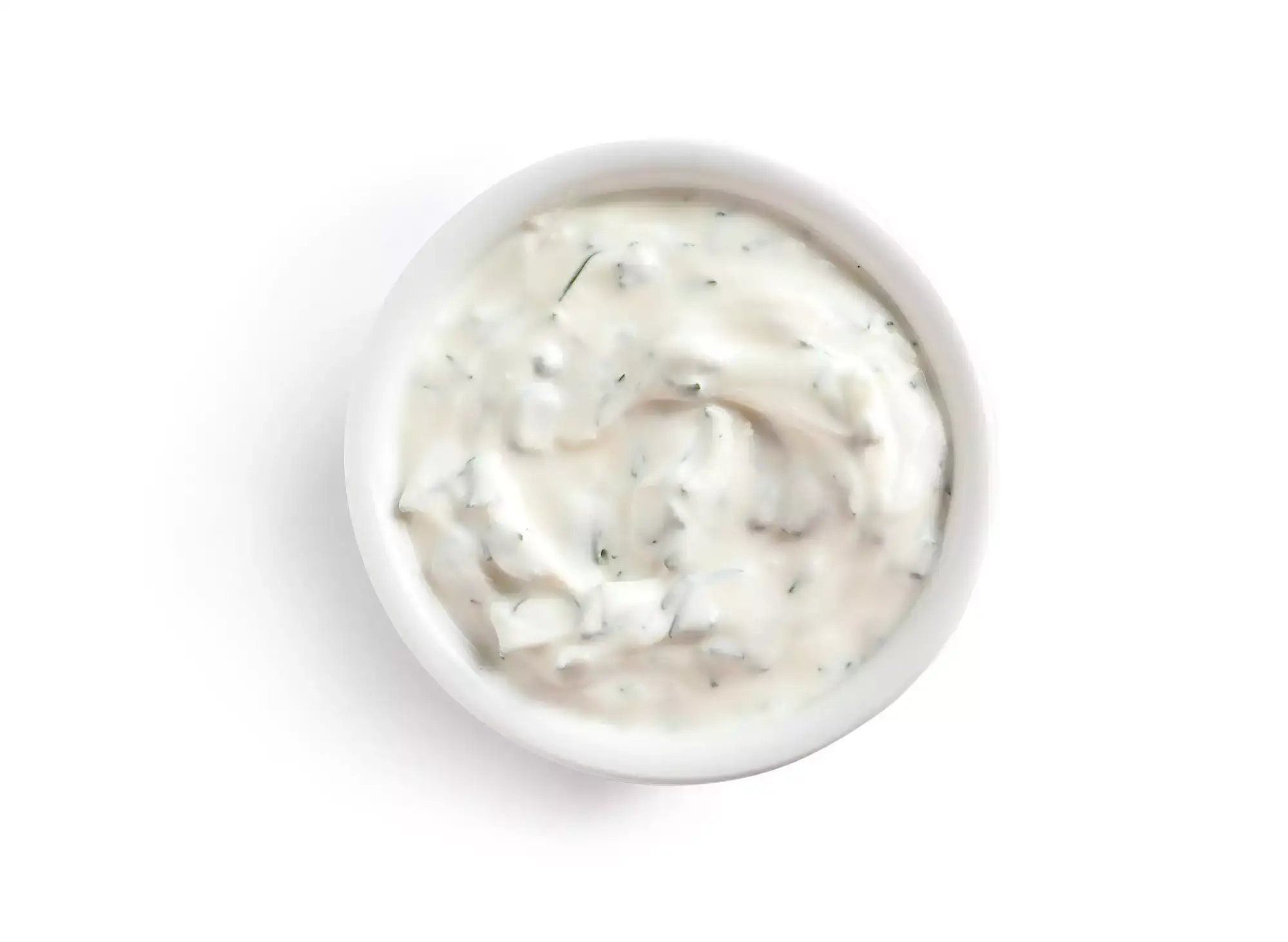 Another interesting theory is that tarter sauce was developed by fishermen who used it as a condiment to cover up the flavor of fish that had been frozen. The name itself may be much more mysterious. Many people believe that tartar sauce was named after the Tatars, who may also have given steak tartare its name.
Although the recipe for homemade tartar sauce is many, all have a few key ingredients – lime juice, chopped pickles, mayonnaise and capers and herbs such as dill pickles and tarragon. Apart from this, you can add your own twist to the recipe by adding ingredients that bring fireworks to your tastebuds.
And that is exactly why nothing can beat the supremacy of tartar sauce – because of the millions of ways to make it, with each recipe having its own charm. For instance, if you have a sweet tooth, you can add sweet relish or dill relish. And if you like an aromatic and bright flavor then dried dill is it for you.
So depending on the tartar sauce ingredients used, the flavor and texture tend to vary but no matter which corner of the world you may be in, the rich, creamy and tangy flavor will stay the same.
2. Is Tartar Sauce Easy to Make?
If you are a foodie and have tasted the many store-bought tartar sauce, chances are you may not have approved of its taste. There are several things that taste better when bought from a store but once you have the taste of an authentic tartar sauce, chances are that this sauce may not be one of them.
Homemade tartar sauce is way better than store-bought in so many ways – for one thing, you only need a minimum of 4 ingredients to make the best tartar sauce at home. On the other hand, if you look at the ingredients behind the bottle of a store-bought tartar sauce, there will be so many ingredients that you won't even recognize! So even when it comes to which is a healthier option, homemade tartar sauce is obviously better than store-bought ones.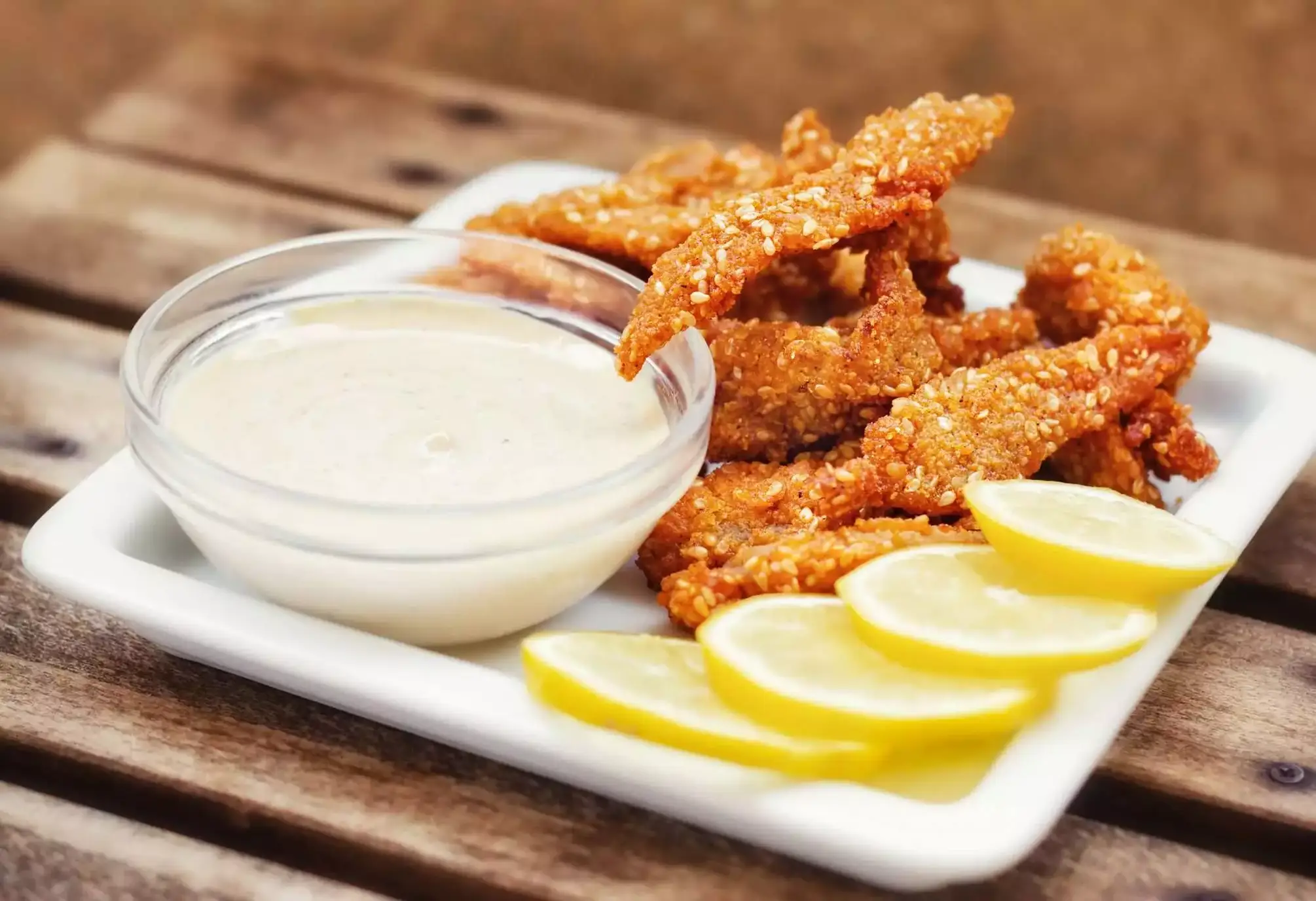 What's more, is that you can even customize the ingredients to your liking and do not need to follow a particular recipe strictly. Like your sauce tangier? Add lemon juice. A fan of pickles? Add pickle relish or dill pickle. There's no stopping you.
Not only this, the prep time and total time for any tartar sauce recipe is never more than 10 minutes, making it a much more convenient option as compared to other dips such as salsa dip. This is because all you have to do is combine a bunch of ingredients – no complex steps, nowhere for you to go wrong with any tartar sauce recipe. So, if it's healthy, easy and fresh when made at home, does it not make it the best tartar sauce ever?
3. What Does Tartar Sauce Taste Like?
Tartar sauce is a savory, tangy, slightly briny condiment. It has a creamy texture from the mayonnaise and a mild crunch from the finely chopped pickles. The flavors are fresh citrus, bright lemony tanginess from the lemon juice, salty brininess from the capers, more salty briny, the dilly flavor from the pickle, and a somewhat grassy undertone from the dill.
4. How to Use Tartar Sauce
As you may have already guessed, tartar sauce provides the best flavor when eaten with your favorite seafood dishes – especially if they're fried and crispy. The seafood dishes that it is most commonly served with include salmon cakes, fish and chips, crab cakes, fish sticks, fried fish, popcorn shrimp and many more.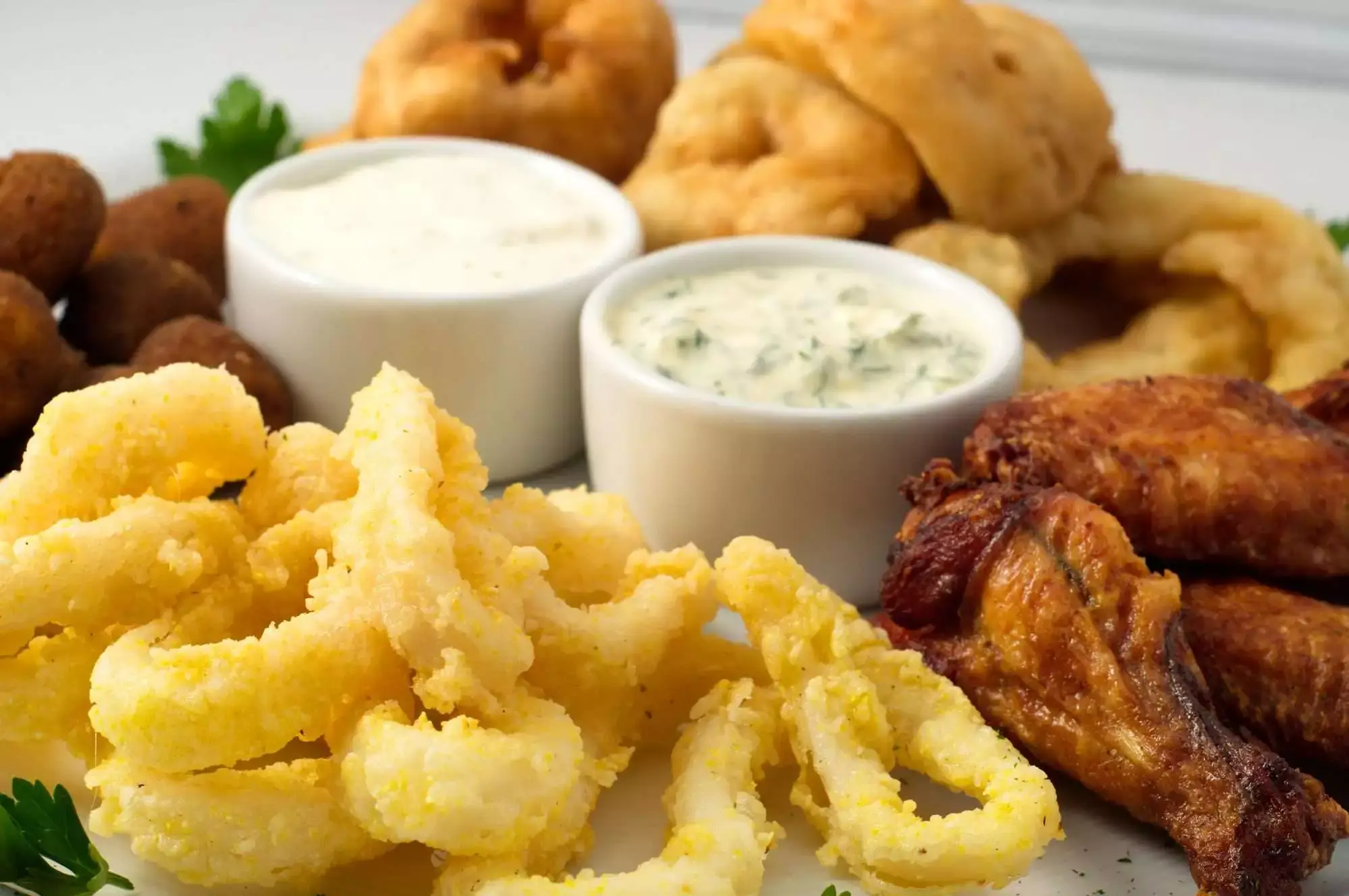 This does not, however, go to say that the dip discriminates against vegetarians. This sauce can be used equally well with roasted vegetables and French fries or as a salad dressing because of its rich and bright flavor and it will without a doubt, enliven your dish up.
5. How Long Does Homemade Tartar Sauce Last?
The best part about this easy tartar sauce is that it can last for about two weeks when stored in the refrigerator in an airtight container and it still tastes as fresh as the day it was made!
6. Nutrition Facts
Although tartar sauce has few calories, it has a number of minerals, such as sodium and vitamin K.
Two tablespoons (30 grams) provide approximately:
Calories: 63
Protein: 0.3 grams
Fat: 5 grams
Carbs: 4 grams
Sodium: 9% of the daily value (DV)
Vitamin E: 3% of the DV
Vitamin K: 13% of the DV
Manganese: 1% of the DV
A crucial element involved in blood coagulation and bone health is vitamin K. However, these nutrition facts and the number of calories in a serving may differ if your tartar sauce is store bought, depending on the ingredients used. Additionally, it could include extra food additives such as high fructose corn syrup.
A single serving of tartar sauce has 9% of the daily value (DV) for salt. Consuming excessive sodium may raise blood pressure and increase the risk of stomach cancer. So one needs to be mindful of the sodium content in any tartar sauce recipe.
Ps: The nutrition facts would tend to vary depending on the recipe used to make tartar sauce. This is just an overview and cannot be generalized to all recipes. For a sauce with lighter calories, you can swap the mayonnaise for plain mayo or Greek yogurt which is high in protein, potassium and calcium.
7. Ingredients for Easy Homemade Tartar Sauce
Mayonnaise – It will create the base in which we will mix all of our other tartar sauce ingredients. You can use store bought mayo or even create your own using Greek yogurt.
Fresh lemon juice – It is one of the important ingredients for tartar sauce as it thins out the sauce, and provides a consistent balance to the texture of mayonnaise. Use fresh lemon juice instead of relish lemon juice as it adds that brightness and flavor to the sauce that a store bought lemon juice cannot.

By: Valentyn_Volkov/Depositphotos
To obtain the most juice, roll it on the counter briefly before cutting it in half and pressing the cut side up to keep seeds out of the sauce. Alternatively, you may microwave your lemon for 10 seconds or so, which truly releases its tart juices.
Fresh dill or dried dill – It gives an aromatic flavor to the sauce. If not available, parsley is also a good alternative.
Salt and pepper – To enhance and balance out the flavors of the sauce
Dill pickles – It adds a little crunchiness to the tartar sauce. For a sweeter flavor, you can use sweet pickles or sweet pickle relish as well.
Dijon mustard or yellow mustard – It adds extra tang and a peppery bite
Worcestershire sauce – For an umami, sweet and tangy blast
7.1. Optional Ingredients for Homemade Tartar Sauce
Dried minced onion
Olives
Capers
Garlic powder – For sharp, savory depth of flavor
8. Tips for Success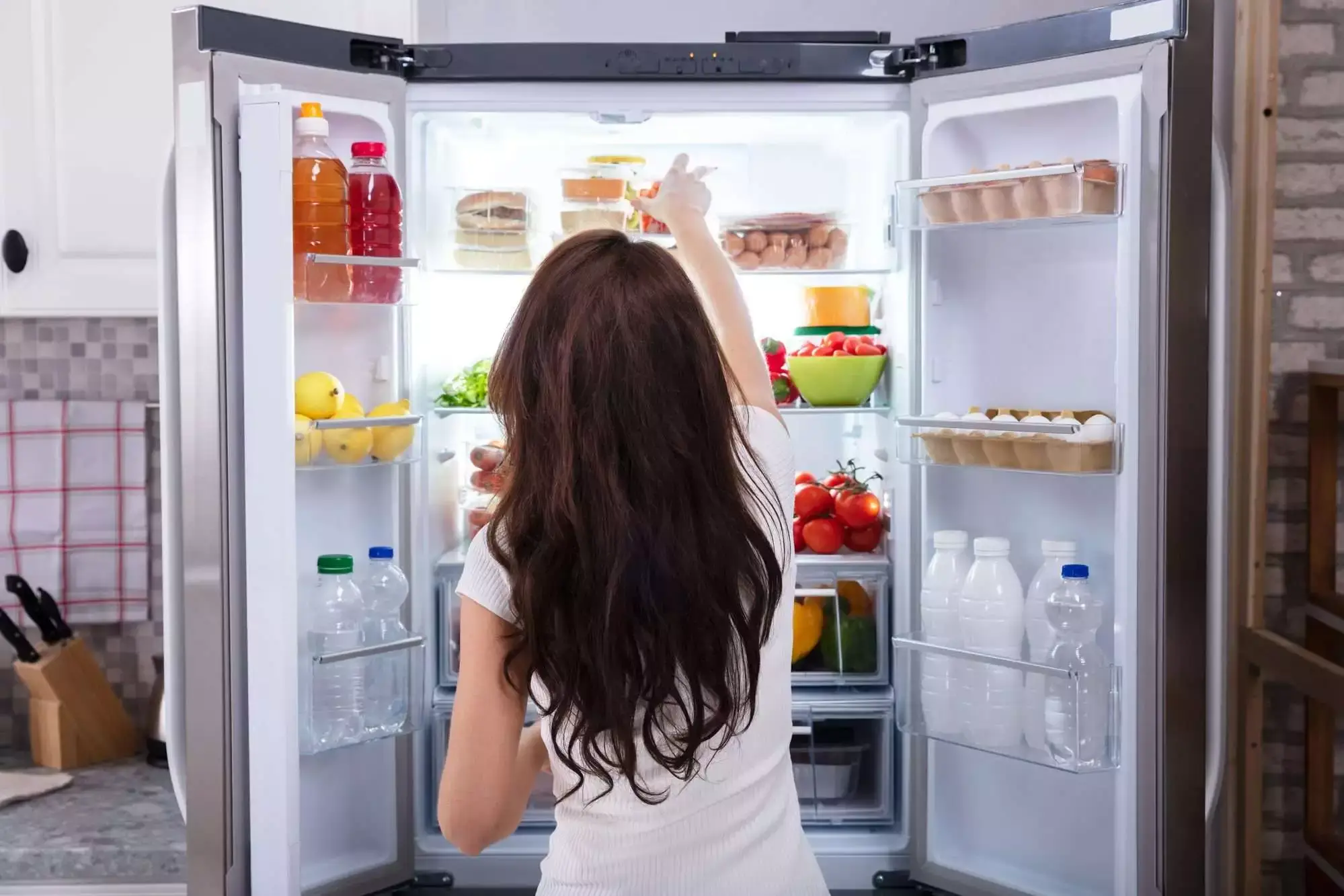 Although this creamy condiment may be prepared quickly, the flavors really come together when the dish is allowed to sit for a while. Place the tartar sauce in the refrigerator for about 30 minutes before using it, in an airtight container. A full 24 hours in advance is preferable if you have the time.
Remove the feathery fern-like leaves and stems from the thick core stem before slicing fresh dill leaves. After discarding the stem, cut the leaves to the appropriate consistency using a sharp knife.
9. Easy Homemade Tartar Sauce Recipe Card
Prep time – 10 minutes
Total time – 10 minutes
Servings – 12 servings
Yield – 1 cup
9.1. Ingredients
1 cup mayonnaise or plain greek yogurt
1 tsp lemon juice, plus more to taste
Finely chopped dill pickles, 3 tbsp
1 tbsp chopped fresh dill or 1 tsp dried dill
1.5 to 1 tsp Worcestershire sauce
1.5 tsp dijon mustard (optional)
1/4 tsp black pepper
1.5 tsp salt
9.2. How to Make Tartar Sauce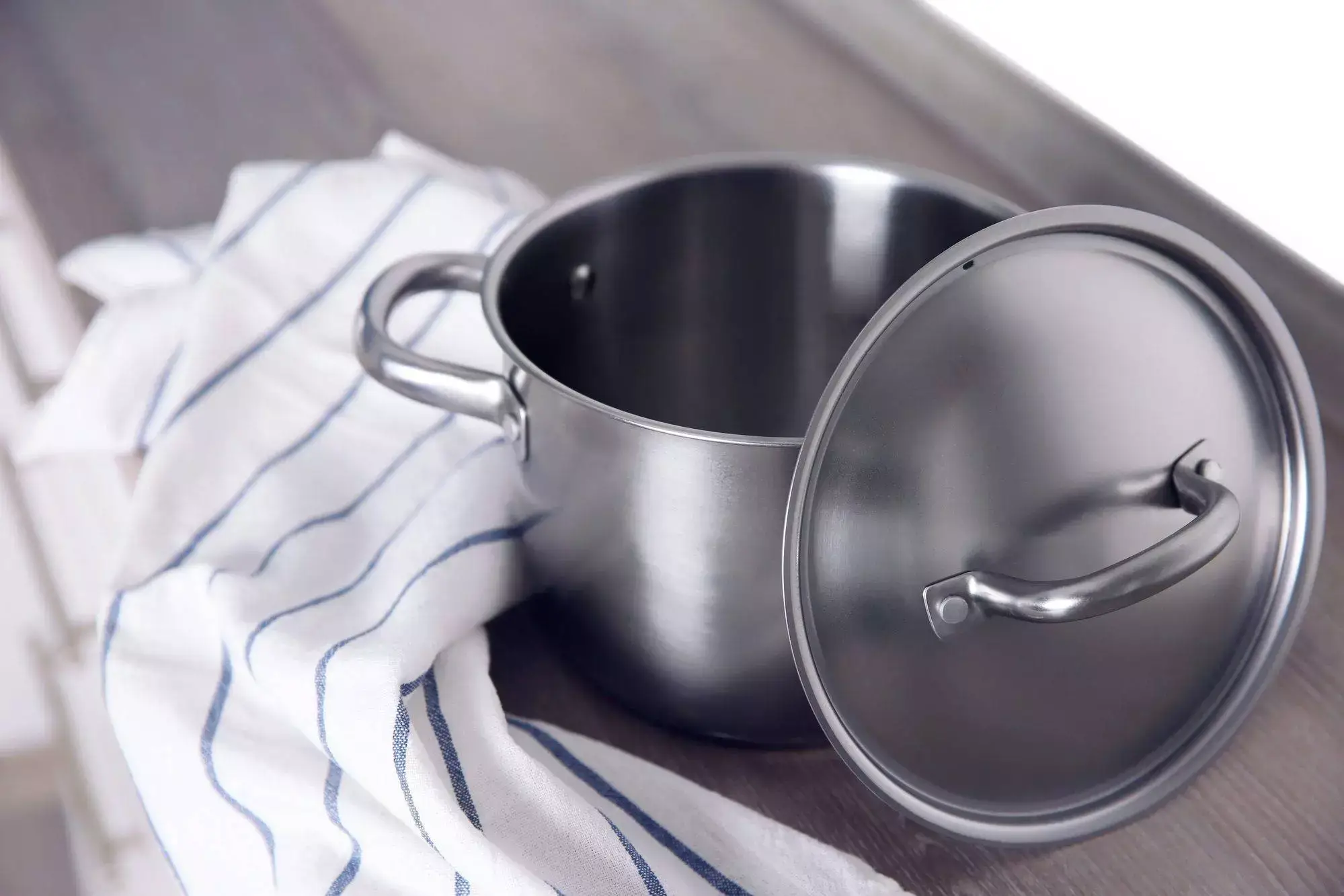 In a small bowl combine mayonnaise along with all the other ingredients mentioned above and mix well for making tartar sauce.
Add lemon juice, chopped dill pickles or Worcestershire sauce as required to balance out the flavor.
For the taste to fully develop and enhance, many usually recommend freezing the tartar sauce covered in the refrigerator for about 30 minutes.
And lo and behold! Your homemade tartar sauce is ready! Enjoy this tasty sauce with fish sticks (my personal favorite) or anything else you may have made and store it in an airtight container for later use!
10. Tartar Sauce Frequently Asked Questions
10.1. Why Is Tartar Sauce Mostly Used with Fish?
Because it cuts through the richness of the fried seafood while complementing the natural fish flavor, tartar sauce is a favored condiment for fish such as fried fish or fish and chips. The creamy smoothness of it goes well with the crispy, crunchy texture of the fish.
10.2. Is Tartar Sauce Gluten-Free?
The ingredients for the tartar sauce are mayonnaise, diced pickles, capers, lemon juice, and dill which are usually gluten-free. However, people who follow a gluten-free diet should always read the ingredient labels twice to be sure the items are gluten-free by definition.
10.3. What Is a Good Substitute for Tartar Sauce?
Use a garlicky aioli instead of tartar sauce, with or without some dill pickle or diced pickles. A cocktail sauce with a tomato basis is another tasty choice of dip that goes well with seafood. Additionally, hummus, which is slightly acidic due to the addition of lime juice, can be used as a seafood dip.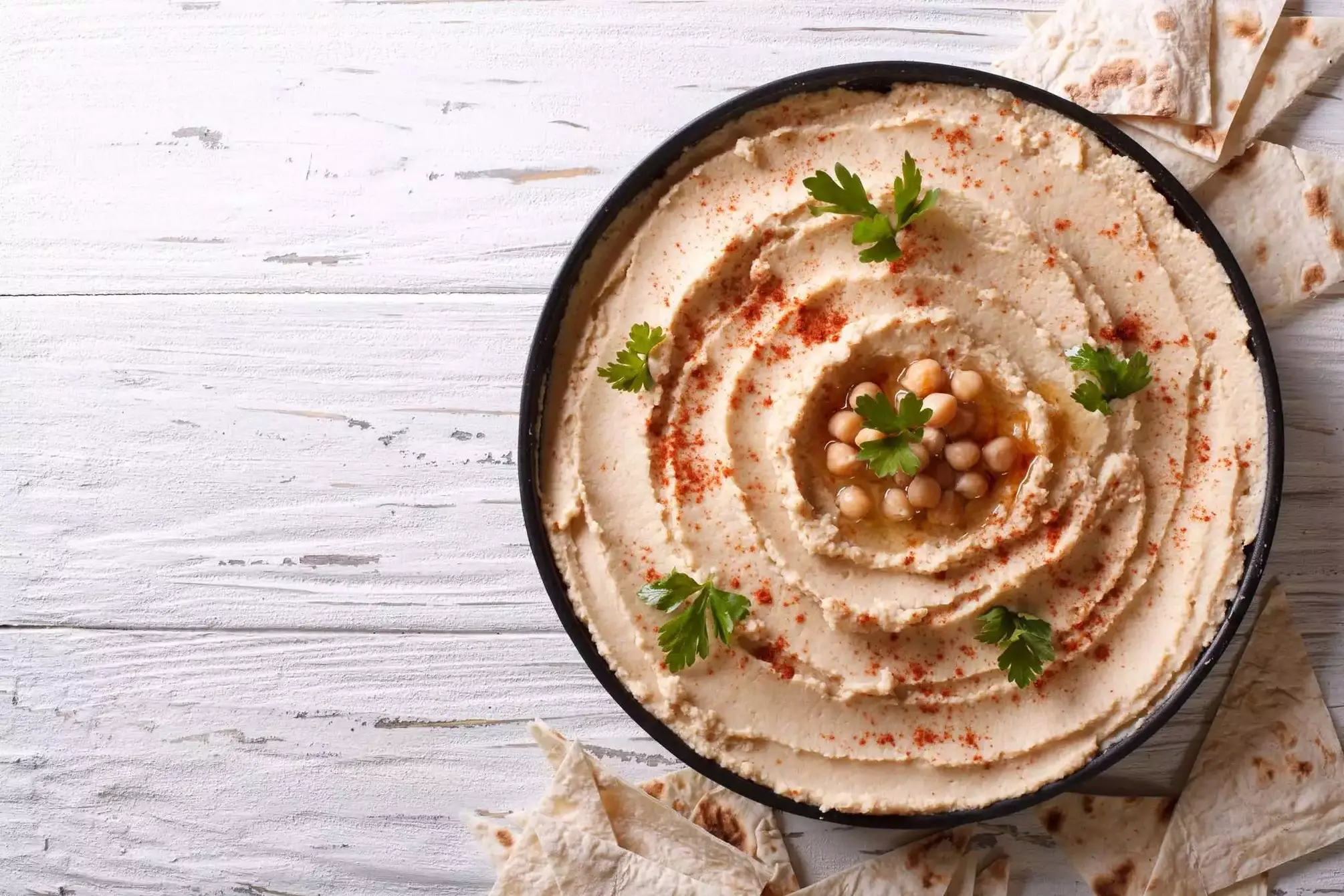 11. Tartar Sauce Recipe Substitutions and Variations
Dill Pickle Substitute

Instead of the finely chopped pickles, you can use dill pickle relish

Mayonnaise Substitute

To make the recipe lighter or less in calories, as mentioned before, you can swap mayonnaise for sour cream or Greek yogurt. The latter will also give a boost of protein.

Lemon Juice Substitute

If you do not have lemon juice, you can use apple cider vinegar, a combination of lemon juice and apple cider vinegar or even pickle juice to add that extra kick and tanginess.

Extra Seasonings

You can spice up the sauce using Cajun seasonings, Old Bay seasonings, Italian seasonings, etc., depending on what it would be served with.

For Spicy Flavor

Add a pinch of cayenne or a few drops of tobacco sauce. You can even use Sriracha or fold in 1 or 2 teaspoons of minced pickled or fresh jalapeño pepper for a bit of heat.

Dill Pickle Relish Substitute

This dish is made incredibly simple by the dill pickle relish, but if you don't want to use it, you may finely mince the pickles in a food processor.

Also read: 101 Guide to Cappadocia Hot Air Balloon
Verified Content by Experts
USA Tales has content written by niche experts, travelers, students, and those with real-life experience. Our content is also periodically reviewed by subject matter experts to ensure content accuracy and relevancy. Have a question? Email us at team@usatales.com