This year marks the first anniversary of the Nashville TN explosion, and all you need to know about the bombing, its aftermath, the perpetrator, and more can be read here.
One-Year/First Anniversary
A year ago, Nashville, Tennessee, United States, was shaken by the downtown Christmas Day bombing. Jackie Perkins and others who work on Second Avenue were often reminded of the destruction on December 25, 2020.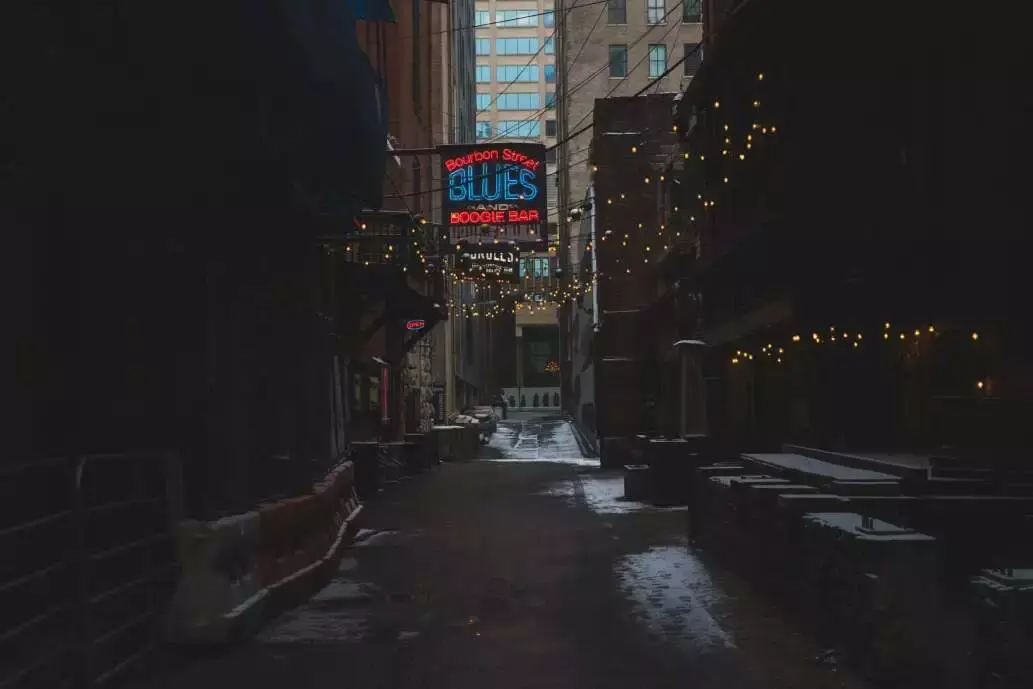 Early morning of Christmas 2020, Anthony Warner drove a Recreational vehicle down Second Avenue. He warned people to evacuate through an intercom system, and a short time later, the bomb exploded, killing him.
Nonetheless, things could have turned out differently had it not been for the brave men and women, which are currently known as the "Nashville 6." Instead of running away, these people ran into the horror of the terror caused by the explosion.
Throughout the whole ordeal, staying calm was crucial and not an easy task. The officer at the scene wore a body camera, but it was still too much for her to watch. Whenever she watched it, it took her back in time when the lives of her fellow officers were all she could think of.
The "Nashville 6" saved numerous lives when evacuated Second Avenue during the Nashville TN explosion. Everyone who lived in the city at that time is counting their blessing on this first anniversary of the bombing. They are getting together to share their memories and experience of what happened that day.
Tennessee Voice for Victims, a nonprofit based in Nashville, hosted a Ceremony of Reflection, an opportunity for employees, business owners, residents, and first responders to come together and reflect on the impact of the bombing. On that day, Nashville received wounds that were deeper than crumbled buildings.
The ceremony took place at 6 pm at the Bridge Building. However, it was initially held at the John Seigenthaler Pedestrian Bridge. Later, it was moved indoors due to the threat of weather changes.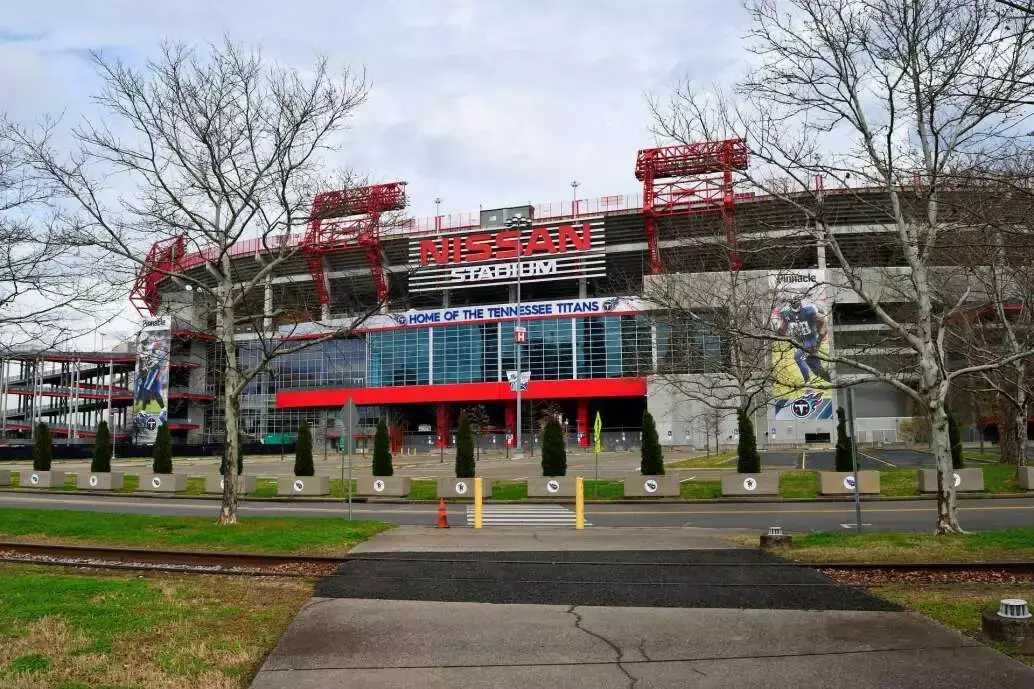 News channels did special reports on the recovery of Nashville's 2nd Avenue Historic Downtown area all day on Thursday. During the Nashville TN, explosion, both the historic Rhea building and Nissan stadium received damage and other facilities in the area.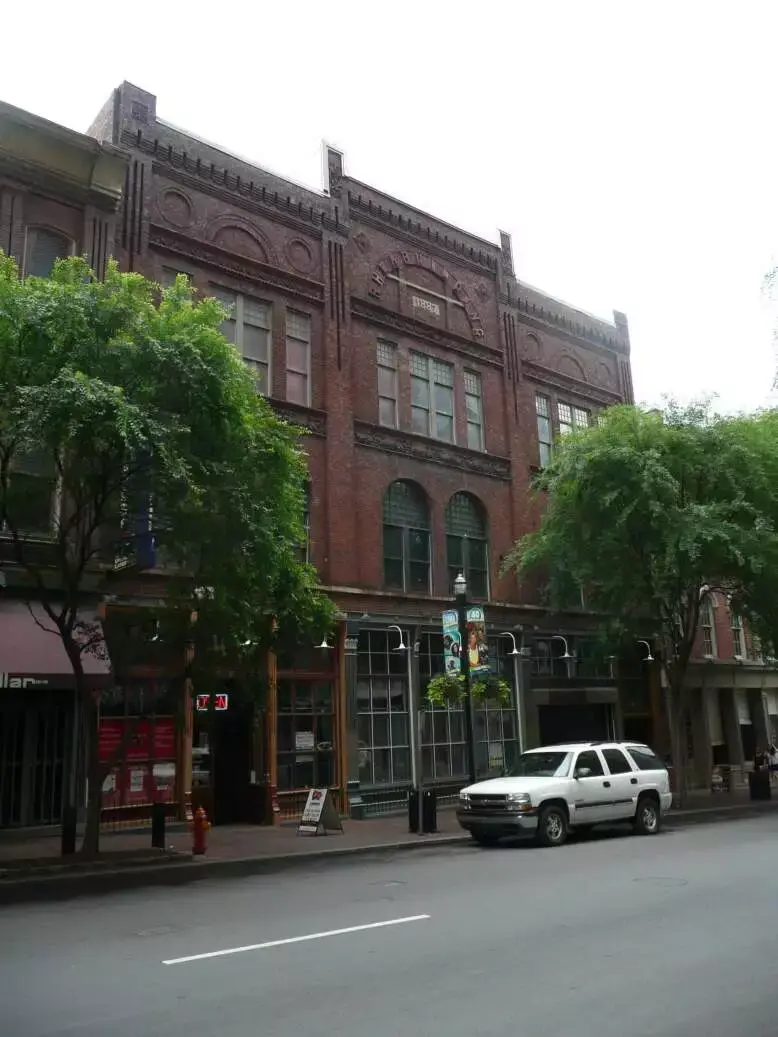 Nashville TN Explosion
In downtown Nashville, Tennessee, United States, Anthony Quinn Warner, the suicide bomber, detonated an RV bomb on December 25, 2020. Also, he injured eight people and damaged dozens of buildings in the area. This Nashville, TN explosion happened at 6:30 in the morning at 166 Second Avenue North between Church Street and Commerce Street adjacent to an AT&T network facility.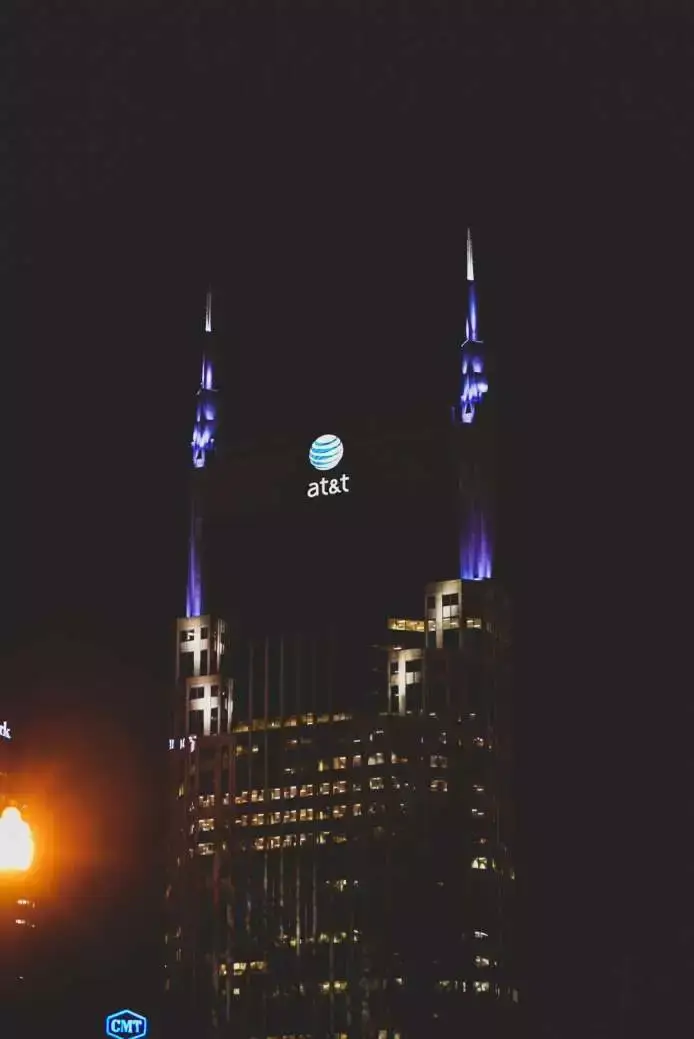 Before the explosion, people near the RV heard gunshots and loudspeakers, alerting them to evacuate before the bombing. As a result, there were days-long communication service outages. The Nashville TN explosion was felt miles away, too. After the investigation, the Federal Bureau of Investigation (FBI) concluded that Warner was a Nashville resident and bomber and acted alone.
The car bomb was in a Thor Motor Coach Chateau RV, parked outside an AT&T network facility at 1:22 am. On that Christmas morning, i.e., four to five hours after the vehicle arrived, sounds of rapid gunfire in at least three bursts woke the nearby people.
Immediately after that, a computerized female voice was broadcasted over a public address system. It stated all buildings in this area and people who can hear the message must evacuate now. Also, it announced to stay clear of the vehicle, do not approach the car, and your primary objective is to evacuate these buildings now.
Two police officers from the Metro Nashville Police Department responded to the reports of shots being fired around 5:30 am. The broadcast warned everyone pre-explosion that there was a bomb in the car with a fifteen minutes countdown. Later, the speakers swapped to snippets from the 1964 song Downtown by Petula Clark.
Although they did not hear any shots, they discovered the parked vehicle and listened to the warning. Those two officers and three others responding officers evacuated homes in the area. Subsequently, they called in reinforcements along with the hazardous devices unit while a sixth officer redirected pedestrians on the street.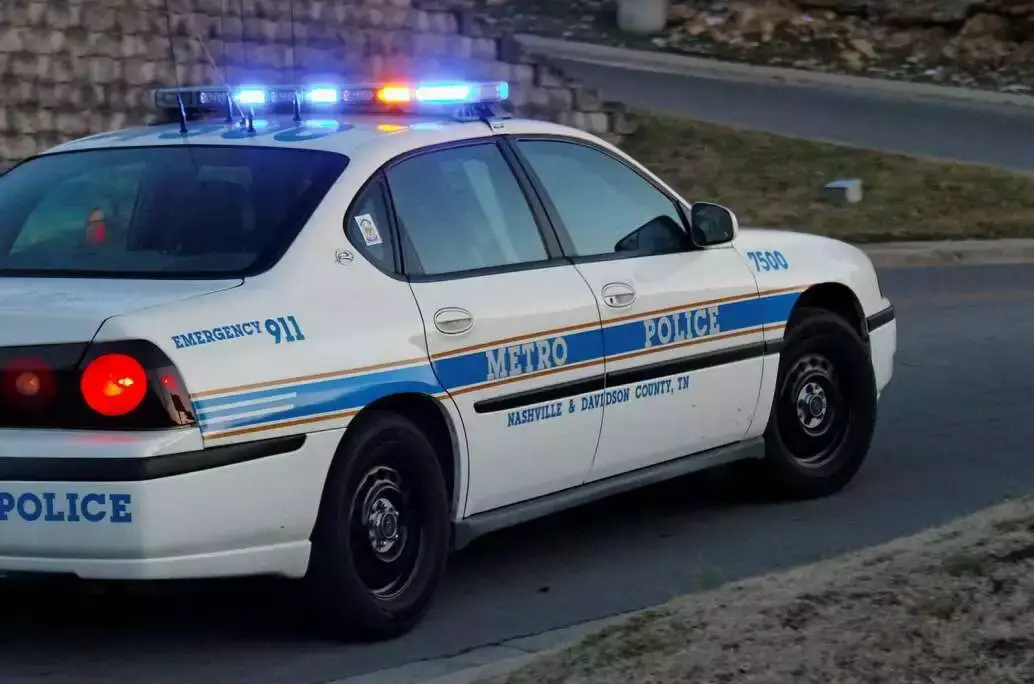 Two of the Metro Nashville Police Department officers investigated the RV and observed a camera positioned above its rearview mirror. Furthermore, the RV exploded almost an hour later while the bomb technicians were on the way after the shots were fired.
Eight people were injured, treated at hospitals, and later discharged. Three of those eight people sustained non-critical injuries, including two of the evacuating residents' officers. No other fatalities except the bomber who died at the scene were reported after the Nashville bombing.
Concurrently, one video was published on social media that showed rubble landing on a building about two blocks away from the initial location of the Nashville TN, explosion. After the Christmas day bombing, at least three vehicles burned with more than forty businesses damaged, and one building located across the street collapsed.
Mainly, this intentional act of the Nashville TN explosion caused structural and infrastructure damage to a nearby AT&T service facility. It contained a telephone exchange with network equipment resulting in AT&T service outages across the United States, but mainly in Middle Tennessee. By December 29, 2020, structural engineers deemed some of the nearby buildings safe.
The immediate aftermath included rendering the facility's backup generators nonfunctional because of fire and water damage. But, communication services initially remained functional while the facility could run on battery power.
However, outages with significant service disruptions were still reported hours after downtown Nashville TN, an explosion in the area around noon. Internet, wireless telephones, cellular, U-verse television service, and multiple local 911 and non-emergency phone networks in the region were affected. Even Nashville's COVID-19 community hotline and a few hospital systems were affected during these outages.
The Memphis Air Route Traffic Control Center and T-Mobile also reported interruptions to their services. The Memphis control center has communication problems leading the Federal Aviation Administration (FAA) to ground flights from Nashville International Airport for about an hour.
Moreover, these outages continued to affect the communication services for days even after the Christmas day bombing. Furthermore, some stores had to switch to a cash-only policy because credit card systems crashed and there were issues with ATMs. After that fateful Christmas morning, AT&T deployed two mobile cell sites downtown, with additional ones deployed throughout Nashville, TN, by evening.
Nonetheless, it gave a specific timetable regarding a complete restoration of all services. It added that to the fire that reignited during the night, which led to an evacuation of the building. Officials announced later that a full-service restoration could take days.
Federal authorities with a bomb squad and police arrived at the site after the bombing to gather evidence and determine the specifics of the explosive device used in the blast. Additionally, federal authorities swept the area and did not find more explosives. Later, investigators found shell casings from the gun in the area. But, it was believed that they were remains of unfired ammunition destroyed in the Nashville TN explosion.
No evidence was found confirming shots fired in the area despite the initial 911 calls. But, the human remains found on site matched the DNA found on items in a car owned by Anthony Quinn Warner. Another evidence linking to Warner was a 17-digit VIN reconstructed from the remains of the RV.
Individuals from multiple headquarters and field offices were deployed with specialized evidence collection and communications equipment.
Overall, almost three hundred Analysts, Task Force Officers, Special Agents, and Professional Staff responded. This comprised of specialty units such as the
Bomb Technicians
Evidence Response Team
SWAT
Behavioral Analysis Unit
Crisis Negotiation
Victim Assistance
In the end, investigators concluded that this was an act of suicide bombing, whereas Mayor John Cooper called it an attack on infrastructure. People who knew Warner, such as friends and family, cooperated with the investigation. No other person was involved with Warner in the hours of surveillance camera footage.
Perpetrator's Profile – Anthony Quinn Warner
Born on January 17, 1957, in Antioch, Tennessee, US
Died on December 25, 2020 (aged 63) in Nashville, Tennessee, US
Cause of death – Suicide bombing
Nationality – American
Occupation – Burglar alarm company owner & Independent computer technician
Anthony Warner was raised in the Antioch neighborhood in Nashville and graduated from the local High School in the 1970s. His late father used to be a BellSouth employee in Nashville, which was merged with AT&T in 2006. Warner had worked in many IT jobs, including an autonomous computer technician contracted with a real estate firm.
Warner had also owned a company that produced burglar alarms from 1993-1998. Later, he served two years on probation for felony regarding his marijuana possession in 1978. But, he has no other arrests or criminal records, and late in his life, he was involved in a family dispute that went to court. In this case, he had transferred ownership of a family home to himself instantly before his brother's death in 2018. The following year, this case about homeownership was dismissed.
Until the bombing, Warner quit his job, gave his car away, and executed a quitclaim deed. In this deed, he transferred his Nashville duplex home to a LA woman for $0. Furthermore, he moved his interest in the home to the same woman. Also, in 2019, he has previously executed a quitclaim deed for a different house in Nashville.
Warner told others that the woman he gave his car to had cancer even though he did not know if she had cancer or not. Just before Christmas, a neighbor stated, Warner, said that Nashville and the world would never forget him, indicating he had some plan. Moreover, the investigators examined credit card and receipt records, which showed purchases of components that could be used to make bombs.
Authorities also said that the perpetrator was not initially planning to attract the attention of police before the Nashville TN, explosion. However, later it was revealed that the bomber's girlfriend and her attorney, who used to work for the perpetrator, did in fact meet the police on August 21, 2019.
The girlfriend said that the perpetrator had been making bombs in his vehicle and her attorney indicated that he believed her. However, the police were unable to make contact with Warner and did not search his home, yard, or RV. Eventually, they closed the case as unfounded after an officer observed his house for a few days with nothing to report or any evidence of bomb-making.
After the visit, the police forwarded an incident report to the FBI and requested a database check from them. But, the FBI nor the DoD found anything suspicious regarding Warner.
As this year started, the victims of the Christmas bombing 2020 spent their weekends gathering whatever they could from their damaged homes. These days were named the Nashville Strong Moving Days during which people were devasted looking at their wrecked historic downtown community.
Conclusion
Overall, there were no casualties in the Nashville TN explosion except the suicide bomber himself. Furthermore, there were eight injured who were treated and sent back to their homes in perfect health. The bombing damaged parts of Second Avenue and buildings like Nissan Stadium, the historic Rhea building, and the AT&T building.
For photos of the Nashville TN explosion aftermath, check out News Channel 5 Nashville.
Verified Content by Experts
USA Tales has content written by niche experts, travelers, students, and those with real-life experience. Our content is also periodically reviewed by subject matter experts to ensure content accuracy and relevancy. Have a question? Email us at team@usatales.com