Today, one of the fastest-growing cities in the United States is Phoenix. Several casinos may be found in the Greater Phoenix region, each offering a wide range of games. These casinos in Phoenix provide more than just gambling; they also host live performances by prominent musicians, exquisite food, and luxurious accommodations.
All of these casinos provide an enormous assortment of slot machines, as well as roulette, blackjack, poker, and other table games.
Few things to remember before visiting phoenix casinos:
All phoenix casinos need a minimum age of 21 to wager.
Except for Christmas and Easter, all Greater Phoenix casinos are open 24 hours a day, seven days a week.
The majority of casinos provide a whole brunch and fine dining and casual dining alternatives.
Several casinos allow smoking indoors due to the Smoke-Free Arizona Act.
Once you are in Phoenix, AZ, either for a stay in a hotel or work or appetizers at food courts, do try your luck in any of these ten casinos in Phoenix, it surely will not disappoint you.
1. Desert Diamond Casino West Valley
Location: 9431 W Northern Ave, Glendale, AZ 85305, United States
Desert Diamond Casino West Valley is where you'll find the most incredible casino gaming experience in Arizona, with over 75,000 square feet of pure excitement in the heart of Glendale's West-gate Entertainment District.
With over 1,400 slot machines, electronic and live table games to select from, Desert Diamond features all the newest, sexiest games. The addition of casino classics such as blackjack, roulette, as well as a newly established Bingo Hall, has undoubtedly boosted the onsite pleasure.
Live poker room: Opens daily from 10 am to 4 am. The Valley's newest poker room offers all the excitement you can handle, with 27 tables seating up to 8 hands each.
Area of attraction: Desert Diamond Casino West Valley is located in the heart of the activity, with plenty of great shopping, eating, and entertainment options close by. Westgate Entertainment District, State Farm Stadium, and Tanger Outlets are three of the most popular tourist destinations in the area.
Dining options: With three fantastic restaurants, a Food Court, and two pubs serving artisan beers and drinks, you'll be spoilt for choices.
2. Wild Horse Pass-Gila River Hotels & Casinos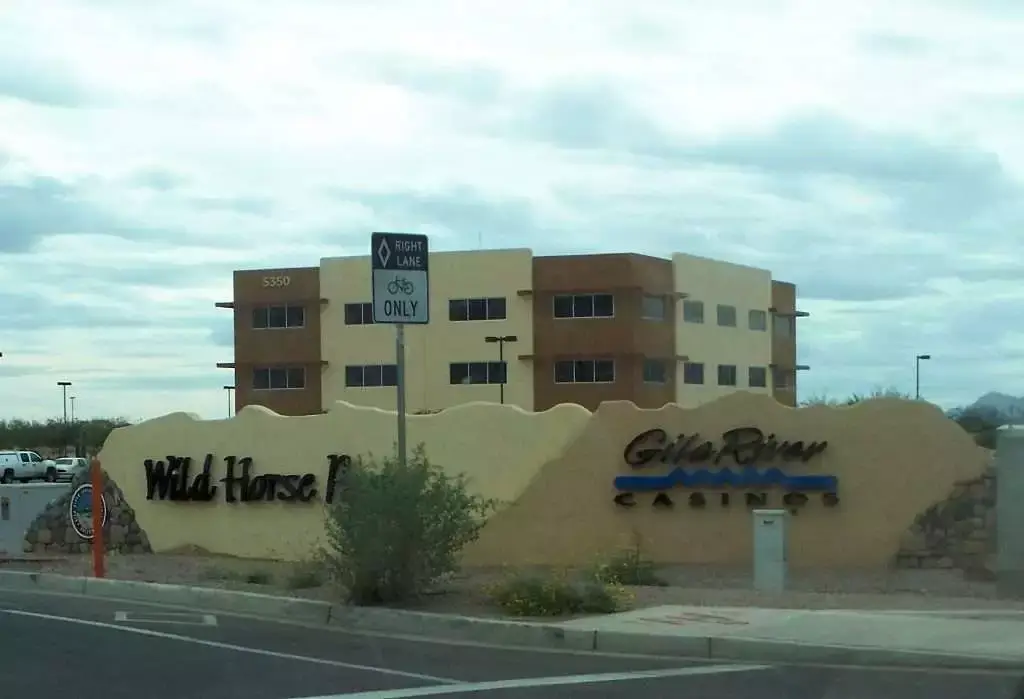 Location: 5040 Wild Horse Pass Boulevard, Chandler, AZ 85226, United States
Wild Horse Pass near Chandler, Arkansas, is one of the best Indian casinos in the Grand Canyon State, with an area of 80,000 square feet. Wild Horse Pass Casino offers a variety of gaming choices. Those who prefer a bet will have plenty of options with hundreds of slot machines and all of the typical casino favorites, including blackjack, roulette, and poker, including pai gow poker.
There is also a restaurant with live concerts, a hotel, and seasonal incentives for people searching for anything more than gaming.
To play an authentic Las Vegas casino-type slot machine at the Wild Horse Pass Hotel, you'd have to travel four hours around Pendleton. Over 1,200 original Las Vegas casino slot machines, 14 table games, live Keno, bingo, and poker are available.
Dining options: At Wild Horse Pass Casino, there are various eating options. Several places to select from, ranging from the casual Fullhouse Café to the exclusive Lone Butte Bar & Grill.
 3.Gila River Hotels & Casinos – Vee Quiva hotel
Location: 15091 South Komatke Ln, Laveen Village, AZ 85339, United States
The Gila River Casino Vee Quiva near Laveen Village, Arkansas, was the Gila River Indian Community's first casino opened in 1997. The Vee Quiva hotel sets the bar for the rest of the Gila River empire's casinos established by allowing guests to wager on slot machines and conventional casino table games.
Gila River Casino Vee Quiva provides the most excellent gaming experience in Laveen Village, with an expanded gambling offering that surpasses other top casinos in Arizona. This casino offers 950 slot machines, an onsite bingo hall, and various top casino table games, including blackjack and poker.
Fine dining options: There are numerous onsite pubs and restaurants and a rotating schedule of live entertainment for visitors seeking a meal and some entertainment during their stay.
4. Gila River Hotels & Casinos – Lone Butte
Location: 1077 S Kyrene Rd, Chandler, AZ 85226, United States
The Lone Butte Casino is a casino in Chandler, Arizona, owned by the same tribe that manages the Gila River hotels and casinos.
With slot machines, bingo, poker, blackjack tables, and Keno, Lone Butte Casino is a hot spot for casino entertainment. Lone Butte is a well-rounded casino for individuals looking to participate in the excitement. The casino has a bingo hall of 750 seat capacity and 24 table games, and 800 slot machines.
Despite the lack of a hotel, Lone Butte has four lounges. The Big City Sports Lounge, a full-service sports bar with a fantastic game view, is open daily.
5. Casino Arizona
Location: 524 N 92nd St, Scottsdale AZ 85256, United States
Casino Arizona is an Indian casino managed by the Salt River Pima-Maricopa Indian Community in Scottsdale, Arizona. The Salt River Pima-Maricopa Indian Community's only casino in the Grand Canyon State. With over 100,000 square feet of gaming space, there is plenty of room for the thousands of slot machines and table games on offer.
Casino Arizona is the place to go in Phoenix and Scottsdale, Arizona, for the most exciting gaming activity. It has over 900 slot machines with live blackjack, pai gow poker, other table games, and live fast-action Keno.
Food availability: The onsite dining options, which comprise multiple restaurants, buffets, cafes, and bars, are the most popular of these additional amenities. The Cholla Prime Steakhouse and Lounge offers a more traditional sit-down eating experience, while the Eagles Buffet or the Salt River Café provides a more informal dining experience.
The casino also provides live music and entertainment throughout the week for anyone looking to spice up their vacation in Phoenix, AZ.
6. Talking Stick Resort
 Location: 9800 Talking Stick Way, Scottsdale, AZ 85256, United States
The Talking Stick Casino in Scottsdale, Arkansas, is a terrific place to visit if you want to experience casino gaming while seeing the vibrant city of Scottsdale. With some of the most popular casino games such as slot machines, blackjack, roulette, and poker, to mention a few, there is plenty to keep people who enjoy gambling entertained.
There's something for all wagering pals to enjoy with over 800 slot machines, including all the current fan favorites like Colossal Wizards, Spartacus Gladiator of Rome, and Forbidden Dragons well as 50 table games and the most poker tables in Arizona.
Apart from the vast gambling options, Talking Stick Casino also has several other locations and services for individuals who want to do anything other than gamble while they're there. The Talking Stick Resort, which provides a variety of suites and state-of-the-art hotel rooms, is the most popular option.
The Talking Stick Resort is a premier destination in Scottsdale, Arizona, with cutting-edge facilities and engaging entertainment opportunities. At Talking Stick Resort, you can enjoy the finest that Arizona casinos have to offer.
The annual Arizona State Poker Championship and Arizona State Ladies Poker Championship are hosted at the Arena Poker Room.
There are many onsite restaurants and bars for tourists to enjoy because of the casino's size and adjacent venues.
7. Fort McDowell Casino
Location: 10438 N Fort McDowell Rd, Fountain Hills, Scottsdale, AZ 85264, United States
On Route 67 (Beeline Highway) near Scottsdale, just east of Fountain Hills, Fort McDowell is a must-see site for people who may find themselves in the region. It is one of the significant casinos operating in the southwest of the Grand Canyon state. There is something for everyone, from the most seasoned gambler to a casino newcomer, with some of the most popular casino games on offer. 
Fort McDowell has established itself as the destination in the southwest for people seeking an 'unrivaled gaming experience,' with over 900 gaming machines and 23 table games. There is something for everyone with casino classics like blackjack, roulette, poker, and newer, more high-tech electronic gambling.
Three top resort-style special event facilities are available at Fort McDowell Adventures for spectacular business parties, exuberant family reunions, and stylish country weddings. It also acts as a focal point for a variety of outdoor activities.
A horseback trail ride through the historic scenery and over the Verde River provides 360-degree views of the stunning surroundings, while a desert Segway tour through the cactus offers a one-of-a-kind experience.
Food availability: Fort McDowell Casino is known for its excellent cuisine and service, and it offers a wide variety of dining and drinking alternatives. There's something for everyone at Silver Platter, from casual burgers and shakes to Japanese specialties at Noodles Sushiya and casual dining at Cafe 87.
8. Harrah's Ak-Chin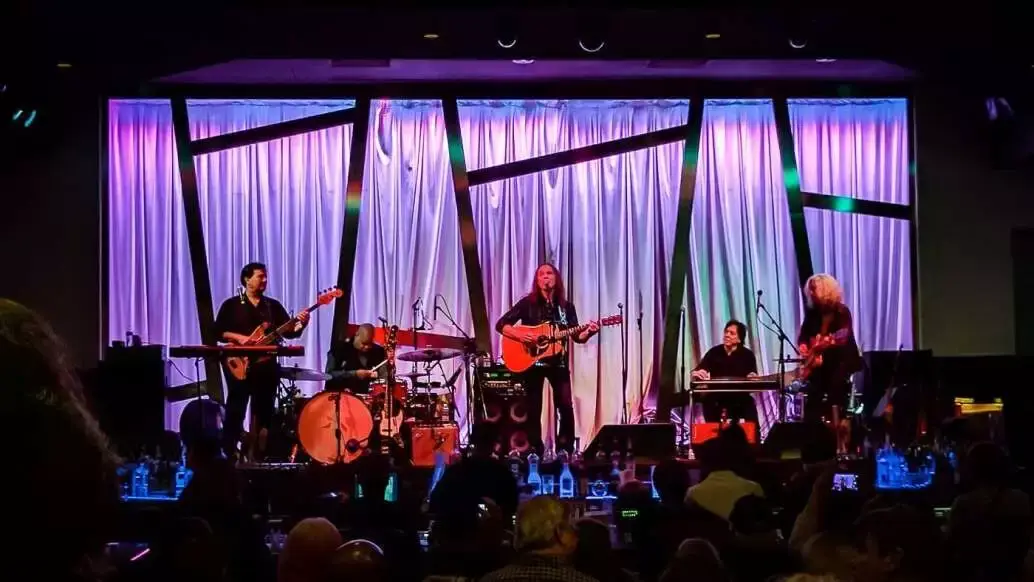 Location: 15406 N Maricopa Rd, Maricopa, AZ 85139, United States
While Harrah's Ak-Chin Casino in Maricopa, Arkansas, is not the state's largest casino, it does have a lot of gaming to offer. There are over 1000 slot machines and 23 table games to select from at Harrah's Ak-Chin.
The 12-story Harrah's Ak-Chin Hotel & Casino is located less than 40 miles from downtown Phoenix and features a verdant pool area, swim-up bar, and an entertainment center with a theatre, bowling alley, and eating options. It's also home to Arizona's sole World Series of Poker room.
Harrah's Ak-Chin Casino has hundreds of games for tourists to play. There are all of the main slot machine games to pick from for those who enjoy a spin, and for those who prefer a more conventional gamble, all of the casino staples, such as blackjack, roulette, and poker, are there and accounted for.
Bingo players can expect to find their favorite seat in the spacious and award-winning 1200+ seat bingo hall, featuring the Valleys best daily promotions, highest payouts.
One can experience some of the most unique, breathtaking scenery in Phoenix, AZ. Now the fifth-largest city in the country, Phoenix, AZ attractions include amusement parks, professional sporting events, golf, and live entertainment options. It also offers a lot to see and do outside its majestic mountains and panoramic desert.
9. Cliff Castle Casino Hotel
Location: 555 Middle Verde Road, Camp Verde, AZ 86322
Cliff Castle Casino Hotel is located in Camp Verde, Arizona, about 50 minutes from Flagstaff and 25 minutes from Sedona. It has won the title of Favorite Arizona Casino for the past 15 years. Slot machines, blackjack, and live poker are just a few games available. A supervised child care facility, multiple restaurants, a 20-lane bowling center, a broad range of slots, table games, a blackjack, and a live-action poker room are all available.
10. Tuscon and Southern Arizona Casinos
Casino del Sol Resort
Location: 5655 West Valencia Rd, Tucson, Az 85757
It is the top destination in Southern Arizona for gambling and entertainment. This casino in the Phoenix area has approximately 1,000 slot machines, live blackjack, poker, and bingo. Live entertainment is available Thursday through Saturday nights at six restaurants and three pubs. At AVA Amphitheater, you may enjoy world-class performances. There are 215 rooms and suites in the hotel. It's one of the few resorts in Tucson to get both a Forbes Four-Star and a AAA Four Star Diamond Award.
Casino of The Sun
Location: 7406 South Camino De Oeste, Tucson, AZ
The Casino of the Sun, the Pascua Yaqui Tribe's original pride, has over 300 slot machines and two dining options.
Desert Diamond Casino
Location: 7350 South Nogales Highway, Tucson, Arizona 85756
This casino has over 1,000 slots, along with a poker room that features live blackjack, high-stakes bingo, and Keno to select from. Play non-smoking slots and poker rooms in the comfort of your own home. And stay in style at the hotel and convention center there. Monsoon Nightclub, Tucson's hottest nightclub, is the place to be. And savor the delicacies of The Steak House, which has been designated one of Tucson's greatest steakhouses.
Know more about:5 Benefits of Online Betting
Ultimately, it can be said that all the phoenix casinos in Arizona offer a variety of gambling options along with other games. Casinos in Phoenix are always glimmering in lights, crowds, live concerts, and many food courts. The only thing not offered by every casino in Phoenix is sports betting, so if you are especially out there for sports betting, you should make the necessary inquiry beforehand. 
Verified Content by Experts
USA Tales has content written by niche experts, travelers, students, and those with real-life experience. Our content is also periodically reviewed by subject matter experts to ensure content accuracy and relevancy. Have a question? Email us at team@usatales.com