We may earn money or products from the companies mentioned in this post.
What's the first thing that comes to your mind upon hearing the word 'summer?' It can be ice cream, dunes, watermelon, fireflies, the movie 500 days of summer or, of course… a beach!
And what is a better beach destination than the beautiful coastal Alabama beaches? Especially Orange Beach Alabama. Read about all the fun things to do in Orange Beach Alabama, and gulf shores.
Imagine yourself chilling on your beach chair amongst the sounds of turquoise waters splashing against the shore. You can hear the squawk of seagulls mixed with the laughter of children building sandcastles. However, despite all the noises and sounds, you can still feel the quiet and calm vibes of the beach.
Feels relatively peaceful.
So, if you plan to spend your summer amongst beautiful beaches, enjoying fun activities and natural beauty, away from hustling & bustling city streets and want to know about the exciting things to do in Orange Beach Alabama – we've got you covered!
1. Orange Beach Alabama
Orange Beach is a picturesque Gulf of Mexico beach destination in southern Alabama. This family beach getaway is located on Alabama's Gulf Coast, bordered to the east by Florida's Perdido Key. To the west is the city of Gulf Shores.
Thousands of tourists visit the orange beach because of its stunning wide, white sand beach, warm waves, nature trails and numerous water and land activities. Others are enchanted by the rich history of the small towns and gulf shores.
So, let's start by learning about the history of orange beach before reading about the things to do in orange beach, Alabama.
2. History of Orange Beach Alabama
The settlements of Orange Beach and Gulf Shores were both established as fishing villages in the mid-1800s. The western half of the town was named Orange Beach, the central portion Caswell, and the eastern end was Bear Point.
Early industry included turpentine and naval supply production and a shingle mill due to the town's closeness to extensive forestlands. As forestlands were reduced in the late 1800s, orange groves were planted in their place, giving the city its current name.
Lemuel Walker Sr., whose property was where the first post office opened in 1901, planted the first groves.
2.1. Native History of Orange Beach Alabama
The Creek Indians had lived in the area long before Europeans arrived. The Orange Beach, Indian and Sea Museum displays local antiques and memorabilia that emphasize the area's Native American history and the economic and cultural impact of the sea.
The Coastal Arts Center contains art galleries with over 150 artists on display and public art lessons. Orange Beach, Alabama, is filled with much more interesting facts and history.
3. Exciting Facts About Orange Beach Alabama
In March, Orange Beach hosts an annual art festival featuring visual artists, authors, musicians, and performers. The "Arts Alley" interactive area where kids can make their artwork is also part of the two-day festival.
A tennis center, an aquatics center, a recreation center, a sports complex, and a waterfront park are all located in Orange Beach.
Since 2005, the Southeastern Conference Women's Soccer Championship has been held at the sports complex.
The town also owns Robinson Island and Bird Island Park, a wildlife sanctuary it purchased in 2003.
4. How to Reach the Gulf Shores and Orange Beach Alabama
You can visit the orange beaches through different modes of transportation, depending upon the distance.
4.1. Roadways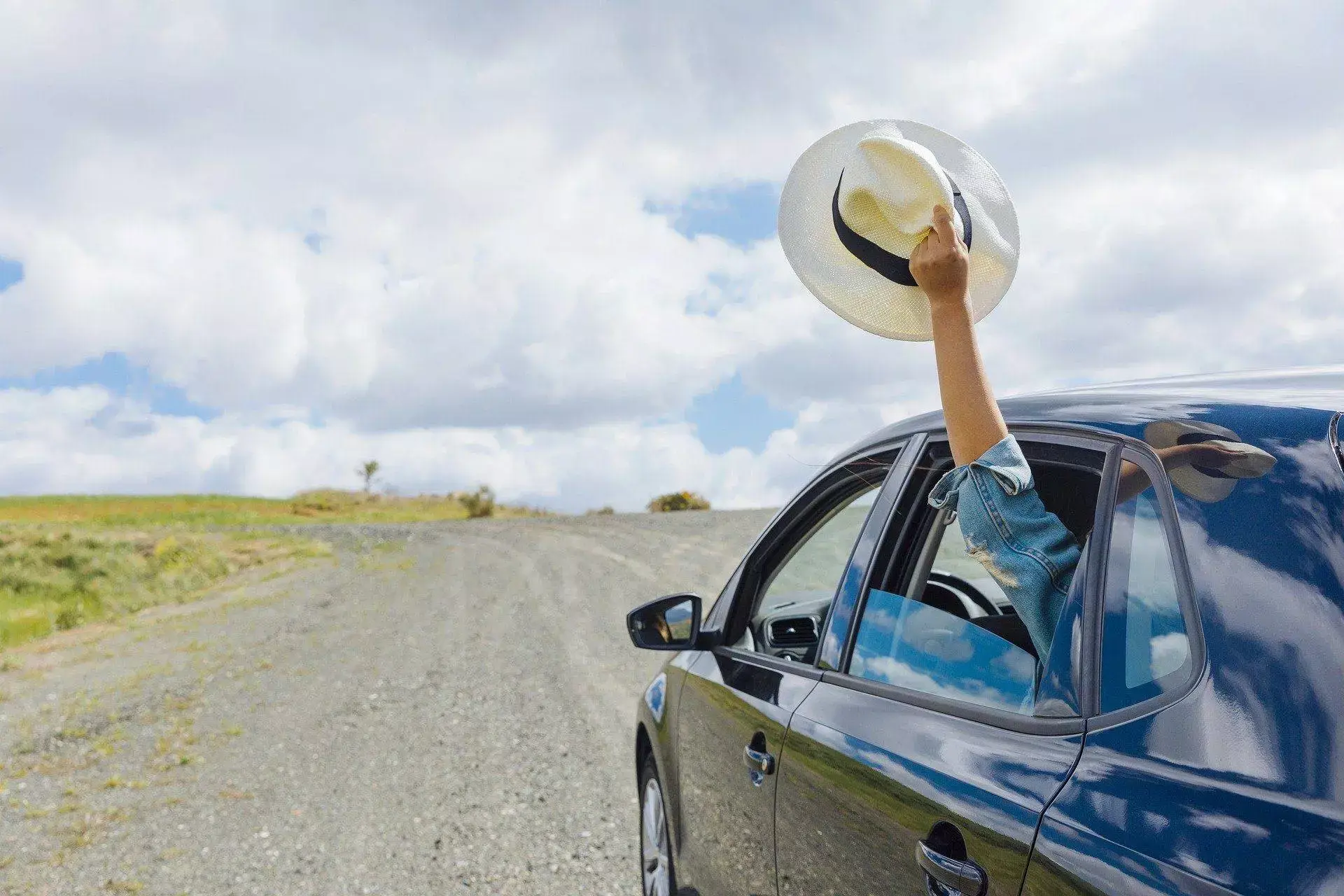 I-10, the southern terminal of Interstate 65, connects Orange Beach to the rest of the country. Thus, you can take the airport if you are travelling by your vehicle.
Mobile, Alabama, is the closest bus terminal to Orange Beach. Greyhound provides daily bus service to and from Mobile, including holidays. However, you might need to organize transportation from the station to your final destination.
Tip –
It is advisable to call the respective authorities to double-check the operating hours before making the travel arrangements as these are subject to change.
4.2. Airways
The Mobile Regional Airport (MOB) is the most convenient way to get to Orange Beach. MOB is a public-military airport with 50 daily flights to and from Houston, Fort Worth/Dallas, Charlotte, and Atlanta served by four airlines.
5. Places to Stay in Gulf Shores and Orange Beach Alabama
Before diving deep into the fun things to do in Orange Beach Alabama, let's first know about the route, nearby hotels and resorts for your gulf shores vacation.
It's always a good idea to rent a place nearby gulf shores or near the beach on a beautiful beach vacation. The whole family can enjoy the gentle evening breeze and delightful sunset. You can even go on a dolphin cruise to witness dolphins, fish, and birds playing and dancing alongside the paddle boats as you explore the sea and gulf shores and other fun things to do in orange beach, Alabama.
From beach houses to condos, everything is available at Orange Beach Al. Here is a list of some of the orange beach hotels which can be considered.
5.1. The Lodge at Gulf State Park
Address – 21196 E. Beach Blvd. Gulf Shores, AL 36542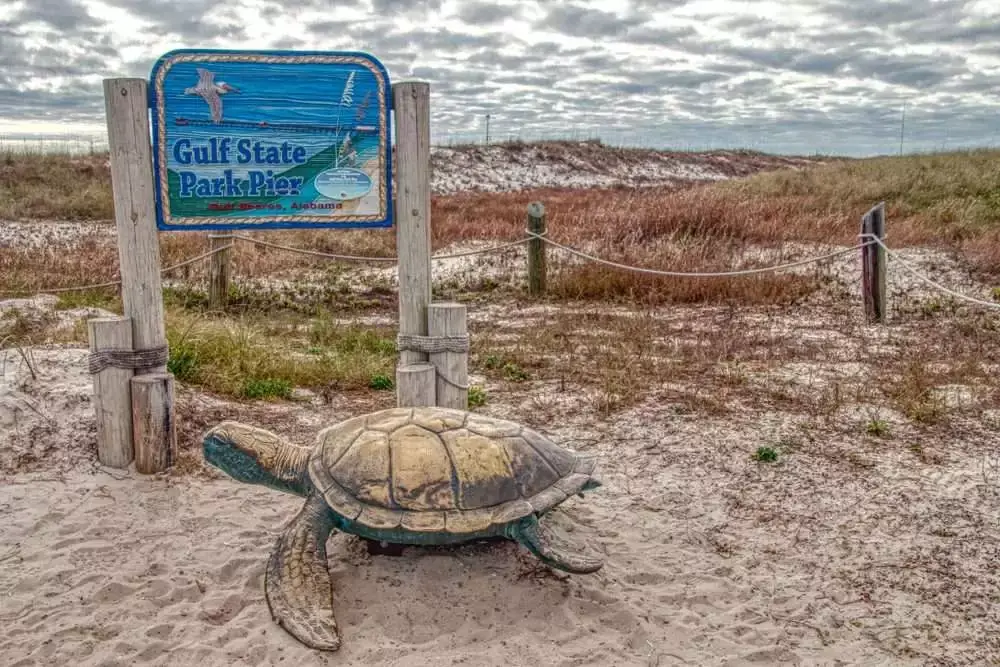 Located within the beautiful Gulf State Park, the Lodge at Gulf State Park, A Hilton Hotel sets aside white sand beaches and turquoise waters of the Gulf of Mexico. The outdoor terraces offer areas to rest, relax, and watch the sunrise or sunset over the fire pit.
Here in Gulf State Park, enjoy a day of sunbathing, a morning walk, or an evening stroll, several boardwalks allow direct access to the beach. Because of the vastness of Gulf State Park, the diversity of its preserved habitats, and commitment to sustainability, this one-of-a-kind location stands out among Gulf Coast destinations.
5.2. Perdido Beach Resort
Address – 27200 Perdido Beach Blvd. Orange Beach, AL 36561
Private balconies with excellent beach views are available in the spacious guest rooms and suites of Perdido Beach Resort. In addition, the hotels offer indoor and outdoor pools and a jacuzzi or an in-room garden tub.
While eating breakfast on the seaside, you can bask in the beauty of the gulf and beach and plan your itinerary or all the exciting things to do in orange beach Alabama.
5.3. Hotel Indigo, Orange Beach, Gulf Shores
Address – 22843 Perdido Beach Blvd, Orange Beach, AL 36561
This luxurious Hotel Indigo overlooking the Gulf of Mexico is located across the street from the beach and is 8 miles from the Wharf shopping district. Free Wi-Fi and free parking are included in the upscale, individually styled rooms, exiting a contemporary ambiance.
A trendy bar is located in a bright, open restaurant with nautical decor. A 24-hour gym, an indoor pool, and a business center are also available.
5.4. Holiday Inn Express Orange Beach
Address – 24700 Perdido Beach Blvd, Orange Beach, AL 36561
The Adventure Island amusement park is a 6-minute walk from this modern Orange Beach hotel, while Gulf State Park is a 5-minute drive. Private balconies, flat-screen TVs, and complimentary Wi-Fi are included in the contemporary rooms, including coffeemakers, microwaves, and minifridges.
A 24-hour fitness center, an outdoor pool, a poolside bar, and a hot tub are among the amenities. Parking and breakfast are both provided for free in the Holiday Inn Express.
6. Interesting Things To Do in Orange Beach Alabama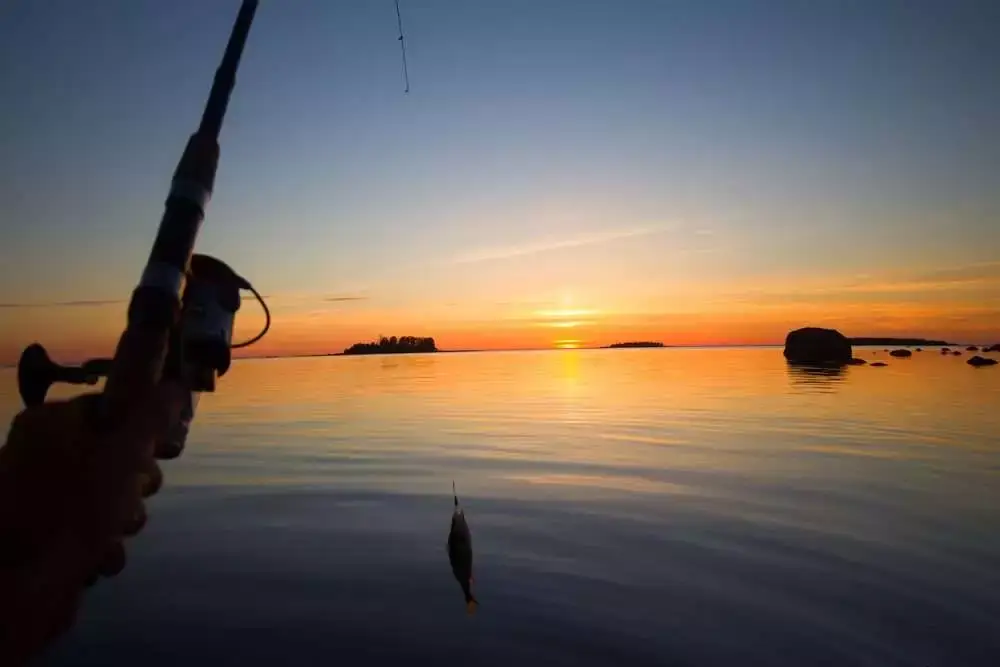 Among all the amusing things to do in orange beach Alabama, you can enjoy various outdoor activities like deep-sea fishing, eco-tours, bike ride, sunset cruises and touring national parks and state parks while visiting orange beach.
Gulf Shores and Orange Beach, Alabama is rich with beautiful tourist attractions like Fort Morgan, coastal hardwood swamps, waterfront park, scenic wolf bay, adventure island and various sunset cruises. Continue reading to learn about some of these exciting and fun things to do in orange beach Alabama.
6.1. Visit the Fort Morgan
Address – 51 Hwy 180 West, Gulf Shores, Alabama 36542
Fort Morgan has held guard over Mobile Bay since 1834. The military facility is 22 miles west of Gulf Shores and is a National Historic Landmark. Fort Morgan, located at the end of the scenic Fort Morgan Peninsula, offers the unforgettable experience of a boat launch, a picnic spot, and beaches to its tourists.
History of Fort Morgan
Fort Morgan is a Third System masonry fort erected between 1819 and 1833. It was preceded by another fort, Fort Bowyer, during the War of 1812. The defense, which stood guard where the bay meets the Gulf of Mexico, was a crucial player in the Battle of Mobile Bay in August 1864.
The site, which was used intermittently during the Spanish-American War, World War I, and World War II, shows the development of seacoast fortifications and modifications made by the United States Army for the country's defense. The site was given to the state of Alabama as a historic site in 1946.
6.2. Walk at the Branyon Backcountry Trail, Orange Beach
Address – 24037 Perdido Beach Blvd, Orange Beach, AL 36561
Hugh S. Branyon, the director of Gulf State Park, was honored with a trail named after him in celebration of his initiative to promote public access to the vast array of nature.
The Branyon Backcountry Trail runs alongside freshwater lakes and streams less than a mile north of the Gulf of Mexico. The trail is ideal for walking, bird watching, running, biking, rollerblading and nature treks.
You might see white-tailed deer, bobcat, wild boar, coyote, otter, alligator, and a hundred kinds of birds while walking through the trail. Interpretive signs along the paths help visitors identify plants and creatures. This is among the most exciting things to do in Orange Beach Alabama.
Address – 20499 Oak Rd E, Gulf Shores, AL 36542
A zoo is one of the few sites that can keep the whole family entertained. The Alabama Gulf Coast Zoo is located in the town of Gulf Shores. Therefore, it is just minutes away from all the Orange beach rentals and Gulf Shore condos.
The Alabama Gulf Coast Zoo has 500 exotic species in a relatively modern facility, including lions, wolves, tigers, and more than 50 primates. Under the new animal encounter experience, tiger cubs, infant lemurs, and other animals can be interacted with up closely by adults.
Zoo Camp
A five-day summer program, Zoo Camp is organized for children aged 5 to 11, where they may participate in zoo activities, meet zookeepers and zoo residents, and learn about what it takes to maintain a zoo. Your child will love this camp the most amongst all the things to do in Orange Beach Alabama.
Aside from these unique activities, the zoo's unique setting and experienced and courteous staff make this a more customized and enjoyable experience.
6.4. Picnic at Orange Beach Waterfront Park, Orange Beach
Address – 26425 Canal Rd, Orange Beach, AL 36561
On the magnificent Wolf Bay lies the Orange Beach Waterfront Park, a shaded, peaceful family park. The 400-foot-long fishing pier is the most prominent feature.
A variety of lovely, outdoor covered pavilions with benches and tables along with picnic shelters make for good family garden party spots. It's also a great spot to catch a glimpse of the sunset across the bay.
A children's playground with slides, swings and a jungle gym is located within the vast park. A trail winds its way through this beautifully landscaped sanctuary, passing by lush flora, tall trees, freshwater marshes and a lazy river. Weddings, numerous parties, festivals, and public events are all held at the park.
6.5. Drop By the Adventure Island, Orange Beach
Address – 24559 Perdido Beach Blvd, Orange Beach, AL 36561
A visit to Adventure Island when the sugar-white sand of the public beaches feels wet in the afternoon can be an exciting experience. Located directly across the street from the Gulf of Mexico, it is a renowned amusement park on Orange Beach.
Adventure golf, mini golf, arcade games, and paddleboats are all available, in addition to fun activities like ride go-karts, bumper boats, and laser tag. There are various rides intended exclusively for children.
The eruption of the massive five-story volcano, shooting fire into the sky, is a sight to behold. On Adventure Island's hidden lagoon lake, a quiet, soothing boat ride can be enjoyed by the whole family.
6.6. Shop At the Wharf, Orange Beach
Address – 23101 Canal Rd, Orange Beach, AL 36561
The Wharf in Gulf Shores and Orange Beach might quickly become your favourite dining and shopping destination. This magnificent outdoor entertainment complex makes up a few dozen locally owned boutiques, specialty stores, gift shops, coffee shops, and restaurants with delicious food.
There are a variety of restaurants and cafes to select from, best known for the local seafood platters and the tranquilly of the seaside setting. Boat bars, Daiquiri bars, live music, happy hour keep the party going late into the night.
The Southern Grind Coffee House
The Southern Grind Coffee House is an essential part of any description of the Wharf. It's famous for its homemade gelato and pastries produced from family recipes. The breakfast menu also includes bagels, fresh fruit and biscuits.
The Southern Grind Coffee House has a peaceful seaside environment that instils calmness, despite being a unique location full of fascinating details and furnished with art and antiques.
6.7. Trying Recreational & Adventurous Sports at Gulf Shores and Orange Beach
From relaxing on the orange beach and trying mini golf to going on dolphin cruises, diving and biking, the gulf shores orange beach offer everything to impress the tourists. Here is the list of adventurous sports and things to do in orange beach Alabama.
Dolphin Cruises
The Fun Boat Dolphin Cruises take place in the bays of Orange Beach and Alabama Gulf Shores for two hours. Crew members on these dolphin cruises are trained to answer your inquiries and orate stories about the local marine wildlife.
One interesting fact about dolphins is that they are friendly creatures and travel in groups with their family.
Snorkelling
If you enjoy swimming or snorkelling, the Gulf shores offer some excellent opportunities to see marine wildlife. If you prefer snorkelling, you can join a boat trip and witness various fish species, octopi, stingrays, crabs and turtles in close up!
Sunset Cruise
The Orange Beach Sailing Charters provides a pleasant cruise on their magnificent yacht. You can book a private sunset cruise for a romantic evening to enjoy the natural beauty of the gulf shores with your loved one.
Glass Blowing
The Hot Shop of Orange Beach's Coastal Arts Center is one of the creative attractions. In this modern and exciting store, local glass artisans demonstrate their abilities by creating beautiful hot glass pieces. Even you can construct your glass sculptures in a beginner-level lesson.
Diving
The water along Orange Beach is excellent for a scuba dive during the spring, summer, and fall months, hovering in the low to high 80s. You won't have any trouble leaping into the ocean with those warm temperatures. You may dive from the beach or a boat to explore the tropical paradise below, including shipwrecks and an artificial reef.
Last Words
You can experience the natural beauty of the intact maritime forests, gulf shores and orange beach Alabama in its full glory in the months between June and August. So, the next time you visit the Gulf Shores and Orange Beach, don't forget to try out the exciting activities mentioned above.
You can comment on all the different things to do in Orange Beach Alabama, or any exciting anecdote from your trip to Orange Beach. Moreover, feel free to share any hidden gem you discovered while travelling the orange coast.
Click here to read more with us.
Check out more articles:
Suggested Reads:
 10 Best Fall Festivals In Alabama
"Stunning New Orleans Beaches"
"Best Spanish Restaurants in NYC"

As an affilate-driven website, USA Tales earns from qualifying purchases.
Auto Amazon Links: No products found.
We may earn money or products from the companies mentioned in this post.
Verified Content by Experts
USA Tales has content written by niche experts, travelers, students, and those with real-life experience. Our content is also periodically reviewed by subject matter experts to ensure content accuracy and relevancy. Have a question? Email us at team@usatales.com
As an affilate-driven website, USA Tales earns from qualifying purchases.