"Jazz capital of the world" and "Center of Jazz world" are some of the many nicknames NYC has thanks to the very popular and alive Jazz culture in the city. If you are looking to spend a night or an evening in a club surrounded by jazz music, it can be difficult to choose a place in a city such as big as New York, so to save your night, here are the top 14 Jazz clubs in NYC.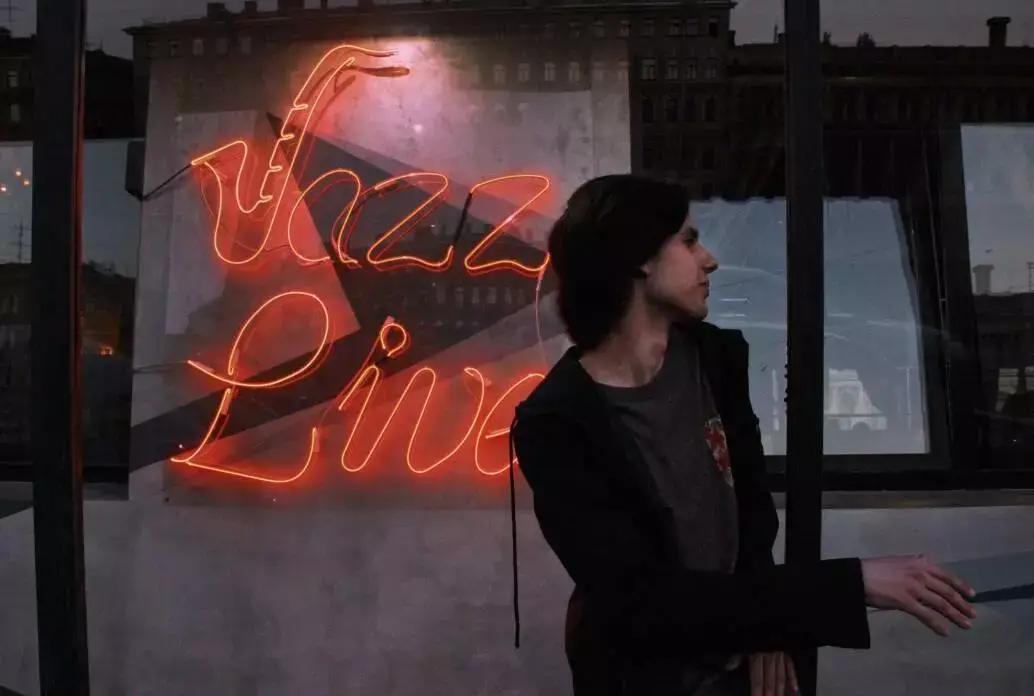 1. Best Jazz Clubs in New York City
There are numerous clubs on almost every corner of the city and even though there are so many, each club has a unique quality making it stand out and according to your mood and comfort, you can choose accordingly. Hopefully, the list helps you to find the one club best for you.
1.1. Dizzy's Club
One of the top jazz clubs is on the 5th floor of Columbus Center's Time Warner Center, Dizzy is located near the famous Lincoln Center and was founded by the well-known composer, educator and Grammy winner trumpeter, Wynton Marsalis, Dizzy's Club is considered the best Jazz Club in NYC and confirmed by jazz icon Tony Bennett who called Dizzy as "the best jazz room in the city."
The club has two performance venues that are- 'the Apple Room' and the 'Rose Theater' and the club gives you an elevated view of Central Park an exceptional view rather since there aren't many Jazz clubs near the area and also has a good sound system.
It has a southern system of farm-to-table food and the restaurant has, as called, the 'soul food' menu with collard greens and popular 'fried chicken.' Given the popularity and the atmosphere, the place is expected to be pricey and rightfully so but the cover charge and drinks price aren't as high as other famous jazz clubs in the city.
The variety extends in the sphere of music as well. World-class musicians play here at night from 7:30 to 9:30. The Rising Stars are featured during the Late Night Sessions at 11:15 on Tuesday to Saturday every week which gives variety for people to entertain themselves.
Booking tables in advance is highly recommended. Find more details about the Coca-Cola club through their website here.
1.2. Birdland Jazz Club
Another iconic venue in the top 14 jazz clubs in New York City includes this place. The original version of this Birdland opened in 1949 at 1678 Broadway, but due to increasing rents in those times, it was closed and reopened in the 1970s-80s in the Upper-west area and then shortly again shifted mid-town.
Throughout the 70 years of its existence, Birdland experienced night shows with Jazz legends like Pat Metheny, Diana Krall, Oscar Peterson, Chico O'Farrill, Regina Carter, Dave Holland, Toshiko Akiyoshi and Maria Schneider. Birdland Jazz Club is also the inspiration behind the 'Lullaby of Birdland' by Geroge Shearing and 'live at Birdland by John Coltrane.
Charlie Parker who was also nicknamed 'Bird' hence the name of the club, called the place "the Jazz Corner of the World."
It is a theatre district club. The menu is Cajun-inspired at Birdland. The place has a cool vibe and decor, and many popular events are held at Birdland, like the Django Reinhart NY Festival and the Umbria Jazz Festival.
Find about events at the Birdland Jazz Club through their calendar here.
1.3. Blue Note Jazz Club
Another famous New York jazz club, Blue Note opened in 1981 in Greenwich Village by Danny Bensusan. It is a live music place and features Jazz musicians of wide genres and you can expect any legend walking down for a performance any day.
It hosts a platform for new voices in the Jazz world on Fridays and Saturdays during its series of Late Night Groove. Due to its huge popularity, it is also in different countries such as Japan, China and Brazil. The NYC club is so big for live jazz that it also has concerts at lower prices.
The place has had icons of Jazz music like Dizzy Gillespie, Oscar Peterson and Sarah Vaughan who played here even after their retirement. Main acts in today's time at the Blue Note include Christian McBride, Joshua Redman, Robert Glasper, Chris Botti and more upcoming or new faces from different music worlds such as R&B, hip-hop and obviously Jazz.
The food at Blue Note jazz club is considered first class and in every list of cultural experiences and the ambience is comfortable and intimate. Do make a reservation beforehand through their website here.
1.4. Smalls Jazz Club
A popular place to spend a night in a club for jazz artists and fans is the Small's Jazz Club, which was opened in 1993 by founder Mitchell Borden, a Navy submariner, philosopher, nurse, and violinist.
In Greenwich Village, it was located in the basement with no liquor license, but people came there only for the music and the cool vibes which shows its legacy of Jazz fans.
It has been a place where legends of the 90s have performed, like Peter Bernstein, Jason Lindner, Avishai Cohen, Omer Avital and Ari Hoenig and it continues to be of great importance to the emerging artists of this generation who might be unknown but are talented leading to a mix of bebop and modern hard bop.
It was closed in 2003 but reopened shortly in 2004. Famous for the live shows, Smalls also had an archive of 16000 gigs recorded which means that online, you can watch some legendary shows.
The cover charge is $20 from Sunday to Thursday and in case you didn't make it to the place, you can watch live streams which are free of cost.
Smalls is different from other places as it gives a spot for authentic performers. Before visiting the place, make sure to check their calendar since the place is always booked and the prices depend accordingly. Find more about the club through their website here.
1.5. Village Vanguard
Located in the basement, Village Vanguard founder Max Gordon opened this incredible live jazz place in 1935. It is the oldest Jazz club in the city and gives an old intimate ambience in the triangle-shaped place.
Unknown to many, the place, till 1957 used to host folk music and beat poetry and later a hub for Jazz enthusiasts. Also called a 'music mecca' by some, many famous and upcoming Jazz artists often visit the place.
The place has been visited by some of the most popular faces of the music world or rather Jazz world like Ben Webster, Lester Young, Bill Evans, Miles Davis, Gerry Mulligan, John Coltrane and Lonious Monk. Even John Coltrane recorded his 1961 album at this same place.
The place does not serve dinner and musicians can play here from Tuesday to Sunday. On Monday evenings, Vanguard Jazz Orchestra performs and has been there since 1966. To know more about the place, visit their website here.
1.6. The 55 Bar
More than a decade old, this prohibition-era dive bar is also underground in Greenwich village. It describes itself as a place for live Jazz, funk and blues nightly.
55 bar is not the conventional retro jazz but in recent times, it has hosted some nights with icons such as Wayne Krantz, Sweet Georgia Brown and Mike Stern and is known for modern jazz. But even after such a good name, the charges here are modest.
The 55 bar has concerts every night and it is a small space with a cozy ambience so make sure to arrive early to have a seat. To see an artist perform, you can visit on weekends and check their website before visiting here.
1.7. Bill's Place
This place is run by Bill Saxton, the world-class saxophonist, since 2006 and the Harlem All-Stars. It is located in Harlem and is known for a long time as an authentic speakeasy in place since the Prohibition era.  It was known as illegal 'bathtub gin' but now has grown to be one of the oldest and best Jazz clubs in NYC.
Being one of the oldest and most great jazz clubs it has a vintage aura. With a vibe of an intimate jazz club, people also call the place heavenly or Harlem Renaissance. The walls of the place also have historical displays adding century-old vibes to the place.
In the old days, Billie Holiday, Fats Waller and Will 'the lion' Smith were common faces here. If you want to see live sets, you can visit the place between 8-10 pm and visit their website here for more information and reservation since the place is small with first-cum, first-served rule.
1.8. The Iridium
This place has been running for more than 20 years and is related to the legend of the electric guitar, LesPaul. It's an intimate place to experience performance that is guitar-driven and virtuosic.
A Hell's Kitchen Landmark also has a delicious menu with appetizers and an acoustic design. The place is cheap considered to other places in the city.
Iridium also has the best sound system to give you an audiophile experience of rock, jazz and blues.
Due to its location on Broadway, at the center of Times Square, every month at least it hosts a legendary jazz night with some of the best artists and is frequent for emerging ones. To find more, check their website here.
1.9. Jazz Standard
Located in the basement of Blue Smoke restaurant, Jazz Standard has set the standard for the Jazz clubs in the city by also serving barbeque from Danny Meyer- a known face in the restaurant scene.
The place holds Jazz concerts as the name tells, and it also has good sound quality making it more enjoyable. Its location is an old perfume factory known as the Rosenblum Perfume Factory, which improves the environment of the place as there are some pipes of the factory kept for decor purposes.
Jazz Standard was opened in 1990 by a retired Jazz drum player- James Polsky. Due to this, there is also a reference for the club in the city. If you want to experience the standard of this club, visit any weekday, although Mondays are always reserved for Mingus Big Band which you should definitely try.
Check their website here to know more.
1.10. Mezzrow Jazz Club
The place is always known for its name and it was named after a jazz clarinetist, Milton 'Mezz' Mezzrow and is run by people who also run the club, Smalls, mentioned above. Opened in the era of 1920s, Mezzrow is located in Greenwich Village.
Steinway Piano Company also gifted the place with a huge piano located in the club which means Jazz playing on piano is always an event you should not miss.
Visitors consider this place intimate and best for piano trios apart from regular Jazz groups.  It has a lounge and listening room setting it apart from other Jazz clubs in the city where people struggle in the crowd to find a place to sit.
The place is also said as 'bare-bones' as it gives you a live Jazz experience. It also has a snack menu and of course a bar. But given the amenities, you can assume it to be expensive but given is fairly moderate so go ahead and give it a try.
Find more about the Mezzrow Jazz Club from the website of Smalls here and make reservations ahead of your visit.
1.11. Fat Cat
The place changed the name of the place to 'Cellar Dog' in July 2021 but due to the huge brand it had made for itself, people still refer to it as Fat Cat only.
This club is unique and different from so many places as it has a ping pong table, shuffle, board games and pool to keep you occupied whilst spectacular Jazz music in the background. The place also has art exhibits giving the place an old-fashioned vibe where you can play and listen to great music.
The place has two sets performed by two bands, usually from 6-7 pm to 9 pm. The city-based Jazz artists have what people call a marathon session of playing Jazz music.
The place has regular visits usually by students coming from the Juilliard School allowing visitors to listen to modern Jazz with new talents.
Located in the west village, Fat Cat never has to worry about the crowd since it always has visitors eager to have the relaxing night that it offers. Make sure to check their website here before visiting the Fat Cat.
1.12. Showman's Jazz Club
Located in Harlem, Showman's Jazz Club has been in business for the last 74 years making it one of the oldest Jazz clubs in the area.
From 1942 only, Showman's Jazz Club was a home for people like Sarah Vaughan, Duke Ellington, Pearl Bailey and Lionel Hampton. Earlier it was located on the 125th Street strip and then shifted to its current location in 1998.
Recent faces in the club include Nathan Lucas, Preacher Robins, Danny Mixon and many other jazz artists whom you might have not known or are unpopular but won't regret listening to them. The club has two drink minimum rule so make sure to visit the place when you are ready to get wasted.
1.13. Smoke Jazz and Supper Club
This upper east side club has been in business since 1999. Located near Columbia University, Smoke Jazz and Supper Club was founded by Franck Christopher and Paul Stache.
The place is called by customers an enlarged living room. That is because it has large couches with curtains giving a relaxing and cozy vibe.  The place has tables which are candlelit, velvet banquettes and chandeliers which give a completely different vibe from the city lights and noises.
Known all over for its acoustics, Smoke Jazz is also famous for some big established faces being regular visitors like Wynton Marsalis, the trumpet player and Bill Charlap, the pianist. Apart from these jazz icons, there are many local musicians present here as well.
The place also serves great food which is bistro type by the renowned chef that is Patricia Williams. There is also the offer of a weekend jazz brunch, adding to the uniqueness of the place.
Make sure to have a reservation beforehand as you might have to struggle with finding a table, specially on a weekend given the popularity of the place. Know more about Smoke Jazz and supper club through their website here.
1.14. The Jazz Gallery
As old as 1955, the Jazz Gallery was founded by Dale Fitzgerald and Roy Hargrove and is one of the most famous Jazz clubs in New York City. The uniqueness of this jazz venue is that it is a non-profit.
As an audience, you can listen to any artist or a newbie Jazz artist taking risks with music here unlike in other clubs, so you can see creativity being vulnerable and enjoy the authentic jazz experience.
The customers here attract people from all over like locals, tourists and artists. One category that might surprise you is seeing children here. That is because this club does not serve alcohol so it is comfortable for children to enjoy live Jazz as well, something that you will definitely find difficult to see in New York City jazz clubs.
Apart from children, the club is also popular for students from the NYC university, but in general, there is no age limit so irrespective of your age you can join the crowd for a lively night.
The costs depend on events so if you are visiting the place for the first time, it is recommended to have a reservation ahead of your visit. Know more through the website of Jazz Gallery here.
Verified Content by Experts
USA Tales has content written by niche experts, travelers, students, and those with real-life experience. Our content is also periodically reviewed by subject matter experts to ensure content accuracy and relevancy. Have a question? Email us at team@usatales.com