We may earn money or products from the companies mentioned in this post.
New York is known for its amazing and trendy restaurants and other places. However, it may get overwhelming to decide the best option for you out of so many choices.
In recent years, Spanish cuisine has become incredibly popular all over the world. Particularly in the United States, their amazing cuisine infused with a variety of spices has become very popular.
So, here we help you with a few of some must-try Spanish restaurants to please your taste buds if you like Spanish cuisine and are looking for some great Spanish Restaurants in NYC.
Best Spanish Restaurants In NYC
A Spanish cuisine is always a terrific option, whether you want to enjoy a delicious piece of paella or share a lunch of tapas. Thanks to their original Iberian Peninsula cuisine, some of the best Spanish restaurants outside of Europe may be found in NYC.
These scrumptious Spanish restaurants will satisfy your cravings whether you're looking for a place for the next family supper or even a date night! Here is a list of some best Spanish restaurants in NYC that serve delicious Spanish food to help you out! Through this list, you will get to know about the best Spanish food nearby in NYC. All the dishes are worth the cost.
These ten Spanish restaurants in New York City have been reviewed positively by their customers. These restaurants also serve great beverages and have a relaxed atmosphere and friendly staff. You will feel great after having a meal from any of these restaurants in NYC and feel like you are in Spain.
1. Casa Mono
Address:  52 Irving Place, New York City, NY 10003
Contact: 212 253 2773
This Spanish restaurant, near Gramercy Park, is known for its deep wine list. Casa Mono offers dine-in, pickup as well as delivery services.
Casa Mono is a tapas bar-restaurant that was awarded three stars from The New York Times in 2015 and a Michelin Star in 2009 (and every year thereafter). Its cuisine is influenced by the cuisine of Spain's Costa Brava.
With only 13 tables and 15 seats at the bar, the quaint restaurant has a stunning mosaic tile floor and floor-to-ceiling windows that look out into Irving Plaza.
The menu at Casa Mono, overseen by head chef Andy Nusser, draws inspiration from his upbringing in Cadaques, a fishing community on Spain's Costa Brava.
One can spot this restaurant just east of New York Union Square. Even though the food of this Spanish restaurant is expensive, the presentation is just unique and amazing.
1.1 Food To Order
The menu features everything from creamy eggs with a sea urchin to pork belly with chimichurri peas. The restaurant offers traditional Spanish fare like a pan with tomate, croquetas de jamón, and patatas bravas, but it also explores less common dishes from outside Iberia.
But, If you get confused after visiting this place about what to order, here are some recommendations. Pan Con Tomate is one of the dishes off the menu that should be tried. They also use authentic Spanish cheeses. Try Bone marrow with trout roe here or order Charcuterie plates. They also use romesco sauce in their recipes
2. La Nacional
Address: 239 West 14th Street, New York, NY 10011
Contact: (917) 388-2888
This place is a must-visit if you want to try traditional Spanish food and wine. La Nacional's menu will make your mouth water if you like seafood. You can also order cured meats and wine from this place that have been selected exclusively by the chefs.
This non-profit has partnered with some of Spain's greatest culinary schools, financing the visas of the nation's top chefs so they can run and create in their kitchens. They incorporate their own modern style and skills into their meals while drawing influence from La Nacional's past, making La Nacional Restaurant the gastronomic center of Spanish cuisine.
They also serve Iberian ham and la plancha. This place offers dine-in, takeaway, and delivery options. One of the unique features of this place is that it has plenty of options for vegetarians.
2.1 Their story
The oldest Spanish cultural organization in the country was established in 1868 and is called La Nacional – Spanish Benevolent Society. The Society has assisted thousands of Spanish-speaking immigrants in finding a second home. It continues to be dedicated to promoting, encouraging, and disseminating the spirit of fraternity and solidarity among Spanish- and Hispanic-American citizens of this nation.
La Nacional Restaurant, once the cantina of the Spanish Benevolent Society, was established alongside the society with the goal of being inclusive and appealing to the diverse population that makes La Nacional their second home.
From a historic brownstone in the center of what was once Spanish Town, this well-known hangout has been feeding Spaniards and Latin Americans in New York since the 19th century.
3. La Churreria
Address: 284 Mulberry St. New York, NY 10012
Contact: (212) 219-0400
La Churreria, a classic street stand with a takeout window and cafe-style seating that is tucked away in Nolita, nonetheless embodies the spirit of a genuine Spanish chur0reria and cuisine. This closest Spanish restaurant serves paella, tapas, and wines.
This place is closed on Mondays. It is one of the best tapas spots in NYC. Patatas bravas is another famous dish of this place. They also serve empanadas, and you will feel like you are in Spain while having food from here.
Manso imported every piece of equipment from his native Spain to ensure that his churros are genuine.
One can also have fantastic coffee from this place. One can access their official website or follow them on social media for more details- www.lachurrerianyc.com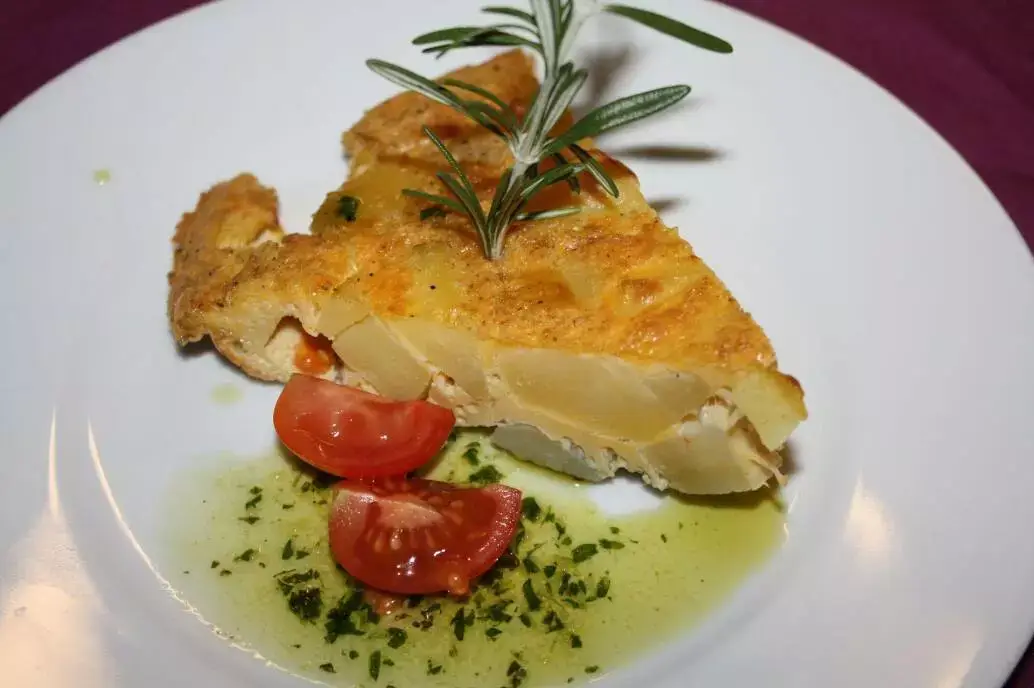 4. Mercado Little Spain
Address:  10 Hudson Yards New York, NY 10001
Contact: 646-495-1242
A true love letter to Spain from Chef José Andrés and his team, Mercado Little Spain is the culmination of a lifetime's worth of passion, culinary prowess, and storytelling commitment.
José has developed a brand-new, unheard-of setting for gathering with loved ones, having business lunches with associates, or grabbing a fast bite on the go, inspired by the traditional Mercados of his native country.
Food aficionados can find all-day dining at Mercado Little Spain, an area filled with delicious food. Mercado Little Spain has a sprawling menu and has a dish for everyone.
It has a chain of restaurants and a tapas spot too. You can have a wonderful, fancy dinner at this place. They also have a great bar with an exclusive collection of wine. You can pair your food with rioja wine.
5. La Vara
Address: 268 Clinton Street, Brooklyn, NY
Contact: (718) 422-0065
This popular Brooklyn restaurant is run by the husband and wife duo of chefs Alex Raij and Eder Montero. With flavors of saffron, cumin, and orange blossom, the regional Spanish cuisine in La Vara honors the contributions of the Jewish and Moorish peoples.
The menu is audacious and improvised, showcasing food and wine that is at once modern, unique, and genuine. It also has one of the best tapas bars in Brooklyn city near Cobble Hill.
This Spanish diner uses authentic olive oil to prepare all dishes. They also serve delicious paella. One can make reservations and also get a booking at La Vara for catering events. The menu of La Vara is very fancy.
La Vara also uses white asparagus in its recipes. Because of its vibe, it is one of the best Spanish restaurants in NYC.
6. Nai
Address: 84 2nd Avenue, New York,
Contact:

212-677-1030
Nai, which means Mother in Gallego, offers a distinctive perspective on Spanish food and invites visitors to explore the creative tapas menu created by Chef Ruben Rodriguez.
Galician by birth, Chef Rodriguez learned the robust flavors of Nai from his mother, Ana Maria Gonzalez Arias.
In 2010, chef Ruben Rodriguez created Nai New York as a living tribute to his mother Ana Maria Gonzalez Arias, to whom he gives credit for his unwavering culinary abilities and the traditional Galician dishes that can be found on his menus.
This Spanish restaurant is located in East Village, New York City. Nai has developed into a vibrant platform where its food and culture serve as the foundation for its restaurants and goods that are available to the world. The reviews by customers have helped this place get more attraction.
It has a no-frills tapas bar and is one of the best spots for tapas in the city. The food of this diner is amazing and has got great audience insights.
One negative aspect of this place is that it does not offer delivery services. However, If you have a sweet tooth, you can also order delicious desserts. One can book reservations to dine at this place as it is mostly crowded.
7. Lamano West Village
Address: 39 Christopher St, New York, NY 10014
Contact:

212-243-3200
Lamano West Village is one of the best Spanish restaurants in NYC. The renowned Kulto restaurant in Madrid's Lamano uses Jose Fuentes as a consultant to create exquisite menus that feature traditional fare from all of Spain's regions in addition to enticing contemporary fare.
One can try paella from this place. Their selection of wine is praiseworthy. A variety of artisanal drinks and craft beers, as well as Spanish and Latin wines—many of them organic and biodynamic—complement the meal in a seductive atmosphere.
You can enjoy the essence of Spain in this restaurant. They offer dine-in, takeaway, and delivery services. They also have a  happy hour menu too. It is also a great tapas spot.
8. Boqueria Soho
Address: 171 Spring Street, NYC 10012
Contact: 212 343 4255
This restaurant in NYC serves small plates like croquetas and paella. Located on the upper east side, Boqueria Spanish Tapas bar and restaurant are very famous among the people of New York City.
The lively, spirited ambiance of tapas bars in the Barcelona tradition is brought to the streets of Manhattan's thriving SOHO by Boqueria Spanish Tapas Bar and Restaurant.
It is a great spot for tapas. The happy hour on weekdays starts at 2:30 in the afternoon and lasts till 5:30 in the evening. Patatas bravas from the menu is a must-try from this diner.
It serves more than 20 types of tapas. They also have a separate dessert and happy hour menu. The atmosphere and vibe of this place are also vibrant. This restaurant chain also conducts cooking classes and teaches people ways to cook and prepare authentic Spanish food. The hours of this place are from twelve in the afternoon to ten at night.
8.1 Food to order
Boqueria Soho also serves dishes made of a quail egg. Bacon-wrapped dates stuffed with almonds and blue cheese is also a great dish. You can also try Carne A La Plancha.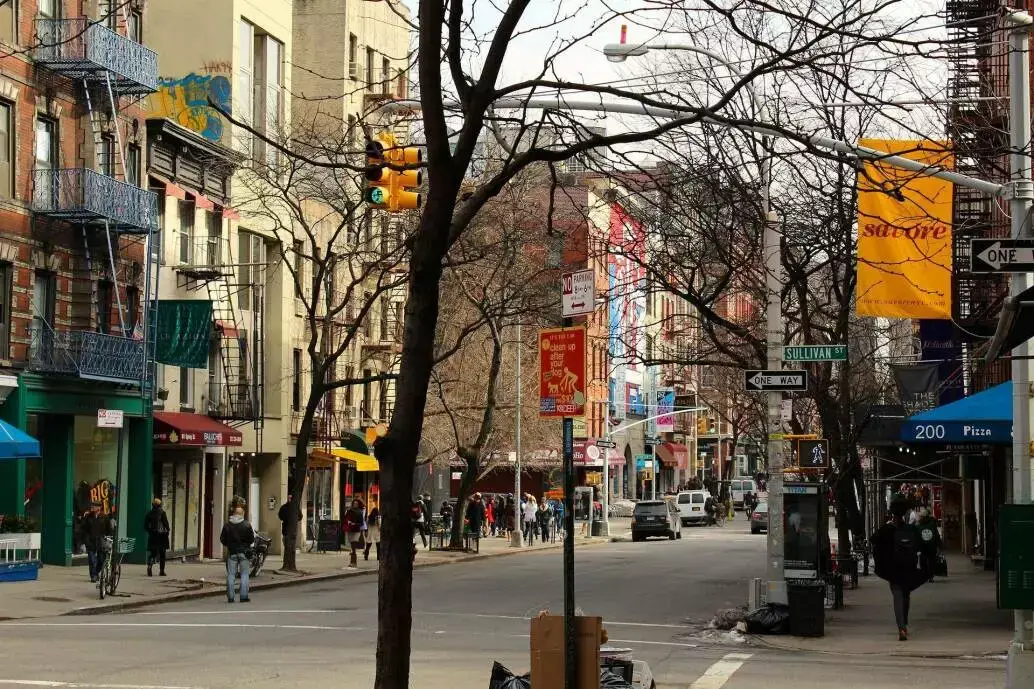 9. Casa Dani
Located in Little Italy, New York, this Spanish place is one of the best Spanish restaurants in NYC. Their menu features recipes that are the traditions of Spain.
The name Casa Dani, which means "Dani's House," comes from the practice in southern Spain of referring to small family restaurants as the chef's home. Chef Dani Garcia intends to do just that by inviting people into his home with his avant-garde cuisine and a menu that includes dishes from Spain's Mediterranean south.
Garcia, one of Spain's most well-known chefs abroad, combines unexpected flavors, textures, and even temperatures without straying too far from his culinary background. In 2015, he earned three Michelin stars and the Bib Gourmand.
This diner also has a great bar with exclusive wine and beer collection. It also serves cheese croquettes and patatas bravas. It offers dine-in, takeaway, as well as delivery services. Apart from serving Spanish cuisine and dishes, it also serves Mediterranean cuisine. Casa Dani is closed on Sunday and Monday.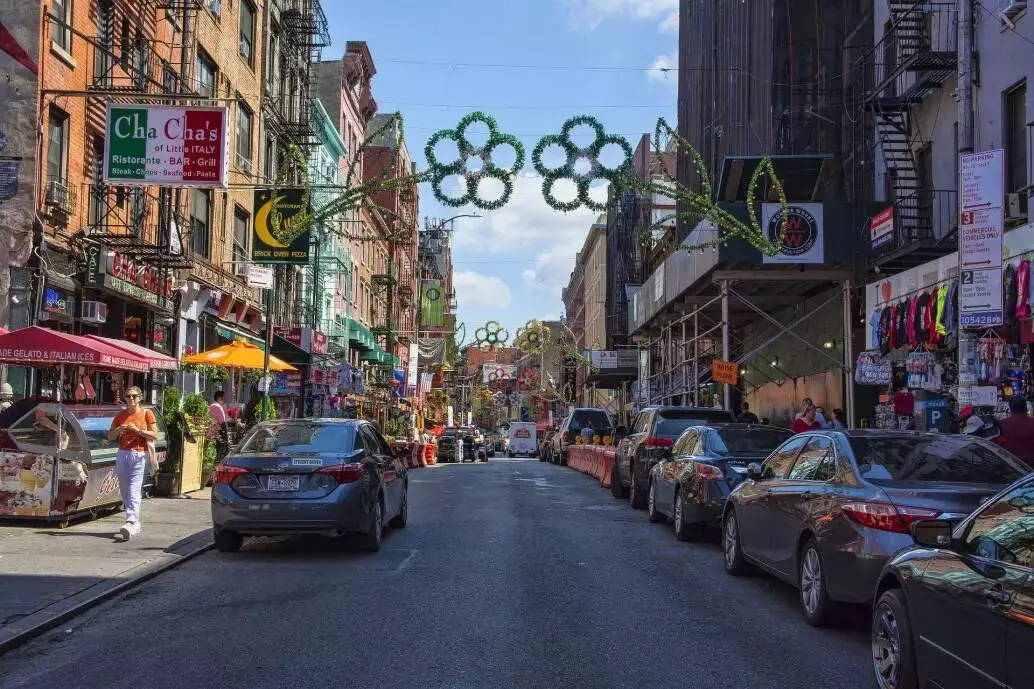 10. Salinas Restaurant
Address: 136 9th Ave, New York, NY 10011
Contact: (212) 776-1990
This Spanish diner has a retractable roof and small plates. This is located in the heart of Chelsea, New York, and is one of the standout Spanish restaurants. It also has a great bar with an exclusive collection of wines.
In the center of West Chelsea, Salinas is a distinctive, energetic restaurant presenting Spanish cuisine in its entirety. Salinas, a restaurant that first opened its doors on June 8th, 2010, focuses on both traditional and creative tapas as well as regional main courses. Numerous honors have been bestowed upon Salinas, including a 2-star rating from the New York Times.
All the dishes are prepared using authentic ingredients. They use fried goat cheese in tapas. One can also get to experience the taste of piquillo peppers here. Salinas is closed on Mondays.
Other Spanish Diner In New York
If you are still searching for fancy Hispanic restaurants near me in NYC or a restaurant where you can enjoy traditional Spanish dishes and wine or beer, then here are some more restaurants in New York that serve authentic Spanish cuisine.
Some of these are Michelin star places. These places have a great vibe and atmosphere, and the staff of these places is also very good. The chefs have been trained for a long time. These restaurants are a must-visit if you like tapas and empanadas with a glass of great wine.
1. Socarrat Paella Bar
Address: 953 Second Avenue, New York, NY 10022
This restaurant has three locations in New York. One is in Chelsea, one is in Nolita, and the third is in Midtown east. One of the unique features of this place is that they use a great paella pan to prepare the dishes.
The exquisite, sensual crust that develops on the bottom of the paella pan after the liquid is drained and the rice reaches its peak of succulence is the essence of the ideal paella and is what gave the restaurant its name.
The menu is a genuine selection of delectable meals from different regions of Spain, with a focus on paella and fideuá (fried noodles are used in place of rice), and it can be described as a true exploration of the palate.
One of the most ordered dishes is suckling pig. You can also book the place to organize events such as weddings or business meetings. They also have different offers on different occasions. One can order four tapas for a very low price from here. The happy hour's timings are from four to six in the evening.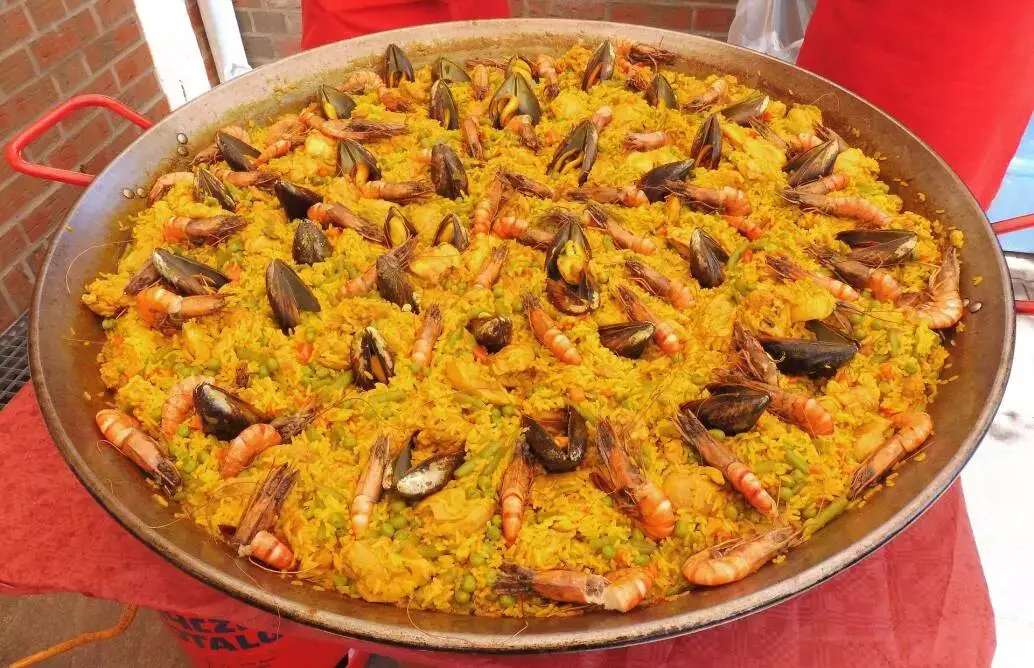 2. El Quijote
Address:  226 West 23rd St, New York 10011
Contact:

212-518-1843
There used to be hundreds of Spanish eateries around Chelsea and the Village, and while there was room for debate about which served the best paella, there was no real discussion of which was the grandest. El Quijote was playing at the Hotel Chelsea.
The Depression had just started when El Quijote opened its doors in 1930, but the nightclub age was still going strong. Felt hats and fur coats were shielded from the weather by an awning that extended from the curb on West 23rd Street to the red neon sign over the door.
Inside, runners wore black vests over white shirts, while captains wore scarlet blazers. Murals and framed artwork depicting bullfights, Don Quixote, or other images of old Spain looked down on everyone.
It only offers dining services and no takeaway or delivery options. It serves traditional Spanish dishes. They marinate wild mushrooms and serve them with piquillo peppers which make a great combination.
3. Huertas
Address:  107 first avenue, New York 10003
Contact:

212-228-4490
The ambiance of this place is a wood-clad narrow space room. This place is known for serving delicious pork shoulder and tapas. One also has the option to order small plates and shared plates here.
Spanish cuisine is served at Huertas, which combines the inventiveness of NYC's dining scene with the vibrant eating and drinking culture of Spain.
In addition to traditional Spanish drinks like Refrescos (wine or beer coolers), house-made vermouth, and a vast variety of Spanish wine, sherry, and cider, they serve a rotating selection of Pintxos (small snacks) and larger, seasonally-changing Raciones. With a few New York City-inspired modifications here and there, they want to celebrate and commemorate the more traditional Spanish foods and drinks.
Huertas offers about 80 seats total, both inside and outside, and features a lively, welcoming bar area and a back dining room that also serves as a private dining area. In addition to bringing life to the room, their open kitchen lets visitors see the theatre that is located there.
The cuisine of Northern Spain inspires this diner. They also have a separate happy hour menu. It has got amazing reviews from its customers. They also serve large plates. One of the most ordered is saffron fried rice with meat.
4. Ernesto's
Address:  259 East Broadway, New York, 10002
Contact:

646-692-8300
If you always crave something different every day, this is your place. One of the distinguishing features of Ernesto's is its dynamic menu. They change it daily. The restaurant is closed on Sundays, but the cafe remains open daily. To make a reservation, the contact details can be accessed from the official website of this place.
5. Haizea
Address: 42 Sullivan St, New York 10012
Contact:

646-476-2261
This place prepares all its food with seasonal and fresh ingredients. One of the best things about this place is its terrace seating. The decor of the place is really cute, and they make sure that the detailing on every dish they serve is amazing. The chefs of this place are passionate about food and prepare all orders with utmost dedication.
In the End
These best Spanish restaurants in NYC also serve authentic Spanish cuisine and have a great ambiance. You will feel like you are in Spain while eating in these restaurants. The staff of these places is also amicable. You can go to these restaurants for lunch or dinner with your family or friends.
You can also click great photos in these diners as they have amazing furniture. The dishes are also served in a very fancy manner. So, if you are a food blogger, you can also get photos of the food!
Suggested Reads

As an affilate-driven website, USA Tales earns from qualifying purchases.
We may earn money or products from the companies mentioned in this post.
Verified Content by Experts
USA Tales has content written by niche experts, travelers, students, and those with real-life experience. Our content is also periodically reviewed by subject matter experts to ensure content accuracy and relevancy. Have a question? Email us at team@usatales.com
As an affilate-driven website, USA Tales earns from qualifying purchases.