Welcome to America's finest city – San Diego county of southern California. Harboring infinite stretches of immaculate shorelines and platters of scrumptious and authentic Mexican delicacies, San Diego promises the finest experiences to all. It is, in fact, the second largest city in California and the eighth largest city in the country.
From the finest, thrilling amusement parks of the nation to the extravagant nightlife that evades the streets of downtown San Diego once the sun nestles into the horizon, there are a ton of fun things to do in San Diego. The city has its own website which provides further details on planning the stay, ample information on hotels and other accommodations, as well as guidance on all the fun things to do in San Diego.
Here's a list of some handpicked, fun things to do in San Diego that will assist you in creating a flawless itinerary while you're visiting San Diego. You can also enjoy free family nights in San Diego.
1. Balboa Park
Balboa Park is a utopia of entertainment just a walk away from downtown San Diego with the perfect blend of science, heritage, art, and beauty-blessed nature. This is one of the main fun things to do in San Diego and will take up at least one day. You can also explore hotels near balboa park.
1.1. Stroll Through the Gardens
Reconnect with nature by relishing in the tranquil gardens of the park. The twisting pathways snake through the aesthetic scenery, which is quite apt for a relaxing stroll. Palm Canyon is a popular walking trail leading to a secluded tropical palm tree paradise, giving jungle-adventure feels to those venturing through these palm thickets.
1.2. Admire the Architecture and Learn Something New
Revel in the baroque Spanish Colonial architecture of Balboa Park that oozes historical tales, creating a learning opportunity for curious minds. This particular architectural style is an ode to the Spanish Empire that established missions throughout the California coast, including the San Diego region, and the Spanish culture deeply rooted in this area's lands. Balboa Park played an important role in several historical events too. The significant Panama-California Exposition was held on the park's ground.
1.3. Visit the Attractions and Museums
The fun doesn't end there! Balboa park is also home to several world-famous attractions, such as the San Diego Zoo, which provides shelter to various exotic creatures, and museums that unravel mysteries of history and science and showcase cultural artworks.
The Fleet Science Center is a favored attraction amongst children for its numerous interactive exhibits. San Diego Air & Space Museum and San Diego Museum of Art are well-reputed, must-visit museums. You may also take a tour of the California Tower, a San Diego landmark that overlooks the town and is inspired by Spanish culture.
1.4. Treat Yourself to Some Refreshments
Are you exhausted from all the exploring? There are still too many pending fun things to do in San Diego. No worries! Refreshments are available within the area at the many cafes, pubs, and restaurants scattered throughout Balboa Park, where you can take a break and recharge.
1.5. Check Out the Cultural Events
There are also various festivals and other cultural events scheduled year-round at Balboa Park, so stay tuned to their page to avoid missing out!
2. La Jolla
Motel 6 La Jolla San Diego (translates to 'The Jewel') is a small, friendly neighborhood located along the San Diego coastline, which is well known for its beaches.
2.1. Tour La Jolla Cove and La Jolla Shores
La Jolla Cove of La Jolla is just a place for aquatic adventures and majestic views. It is the most popular one on San Diego beaches. Spot sea lions and seals basking under the warm rays of sunlight close up at the sea caves along the La Jolla Shores (this is also a great opportunity for pictures!).
Several tour companies in the San Diego area offer kayak tours of the Seven Caves of La Jolla. While snorkeling on the beach, you may also discover and swim with sea turtles, seals, and sea lions. For visitors La Jolla cave kayak tours are amazing tourist attractions. Scuba diving in the La Jolla kelp forests is another fun activity available here. Snorkeling and scuba diving may be one of the most adventurous and fun things to do in San Diego.
2.2. Enjoy the Views from Ellen Browning Scripps Park
The Ellen Browning Scripps Park is one of the most loved parks of La Jolla, which is a short stroll away from La Jolla Cove. Wide open green fields offer breathtaking scenic views of a fraction of the California coast and scattered sea lions along the La Jolla shores. The setting is just perfect for a pleasant afternoon picnic and a few Insta-worthy photos.
2.3. Visit San Diego's Landmark – Mount Soledad
Like the Ellen Browning Scripps Park, Mount Soledad of La Jolla also provides mesmerizing panoramic views and is another San Diego landmark. While you're here, take a moment to stop by and read the stories engraved into the Mount Soledad National Veterans Memorial, a tribute to the country's fallen soldiers. The La Jolla Natural Park is also located on Mount Soledad and makes a great hiking destination with several clear views of La Jolla Cove and La Jolla Shores.
2.4. Admire Natural Rock Formations at Mushroom Beach
La Jolla is also home to Mushroom Beach, for the mushroom-shaped rock formations strewn across the shoreline. This area's sea life and tide pools make it a must-visit in San Diego.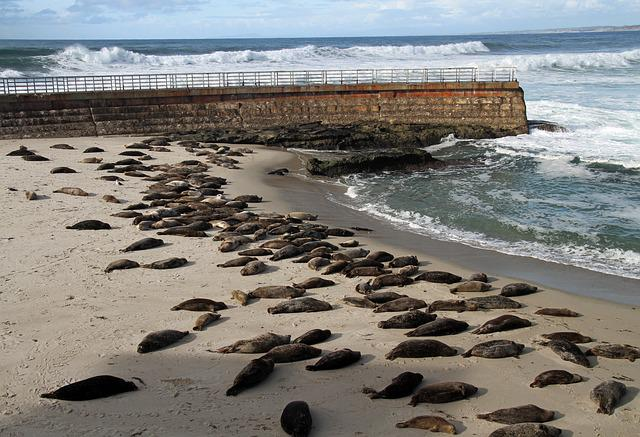 3. Torrey Pines State Beach
The Torrey Pines state beach, located north of La Jolla, is an attractive stretch of the California coast and its skyscraping cliffs are the finishing touch to this jaw-dropping beach of the San Diego region.
3.1. Play in the Waters of Torrey Pines State Beach
The tides of the beach are ideal for surfing and swimming, with safe areas for kids to play. It's also a great place to sit back and watch the sunset.
3.2. Hike in the Torrey Pines State Natural Reserve Park
The Torrey Pines State Natural Reserve Park is right by the beach, providing several interconnected trails through the pine trees forest overlooking the Pacific Ocean. Popular trails include the Guy Fleming Trail, which has two scenic viewpoints of the Pacific Ocean, and the Razor Point Trail.
3.3. Play Golf at Torrey Pines State Golf Course
Golfers can enjoy the scenic Torrey Pines Golf Course on the peaks looming over the Pacific Ocean.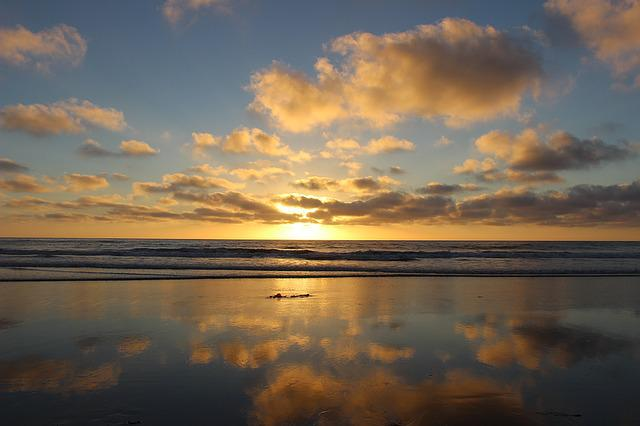 4. San Diego Bay
Visiting San Diego Bay unlocks the opportunity for endless adventure. There's something to keep you busy all day long, and it is loaded with fun things to do in San Diego.
4.1. Sail the Waters on San Diego Harbor Cruise
The San Diego Harbor Cruise gives passengers a smooth tour of the whole margin of San Diego Bay. You may catch sight of popular attractions like Seaport Village and Coronado Island while aboard.
4.2. Tour the USS Midway Museum
Calling all aircraft enthusiasts! Head to San Diego Bay to get a glimpse of the Cold War. The USS Midway museum is a tribute to the USS Midway, a veteran aircraft carrier of the 20th century.
Explore the interactive exhibits of the USS Midway Museum and enjoy a unique onboard tour of the Midway's island and other private control rooms led by an expert guide.
4.3. Become Enlightened at the Maritime Museum of San Diego Bay
The Maritime Museum of San Diego Bay possesses a collection of various marine vessels, like ships and submarines, which are open to the public for exploring. Some prominent marine vessels featured at the museum are the Star of India and HMS Surprise.
4.4. Explore the Old Point Loma Lighthouse
Climb into the Old Point Loma Lighthouse and explore the different rooms. There is also a visitor center not too far from Old Point Loma Lighthouse, which unveils the history of the Point Loma area for those interested.
4.5. Discover Spectacular Views at Embarcadero
Embarcadero is a busy dock for cruise ships and provides clear views of downtown San Diego and the iconic San Diego Coronado Bridge. While visiting San Diego, you may stay at one of the seven opulent hotels on Embarcadero.
4.6. Shop and Eat at the Seaport Village
Seaport Village is about a 30-minute drive from Old Point Loma Lighthouse and is a haven for shopping, food, and entertainment. Listen to live music while taking a bite into a scrumptious taco at the famous Crack Tacos restaurant or shop at the plenty of souvenir stores scattered through Seaport Village.
4.7. Take a Small Trip to Coronado Island
Coronado Island is accessible by the San Diego Coronado Bridge. Once you arrive here, you have many activities to choose from, making it one of the fun things to do in San Diego. With the help of the Coronado shores building map, you can easily explore this place. Paddleboard in the Pacific waters while marveling at the view of San Diego Bay, and stop by the Coronado Museum of History and Art to dive into the culture and explore the history of Coronado Island. Coronado Beach is accessible from the island and is loved by all for its immense shoreline.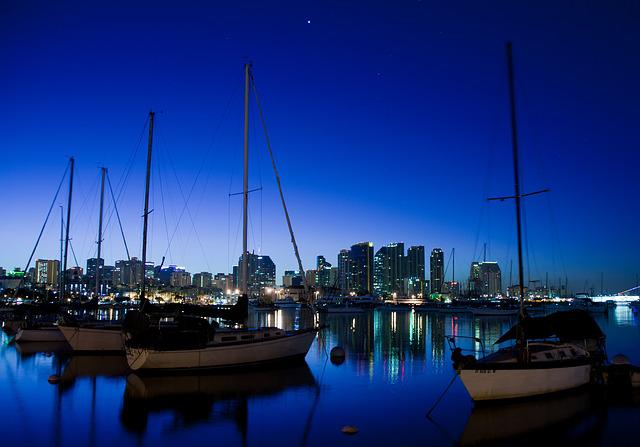 5. Belmont Park
Your visit is incomplete without experiencing one of the most fun things to do in San Diego. The beachfront amusement park of Belmont Park is located by the bustling Mission Beach. It is home to the historical, wooden Giant Dipper Roller Coaster and other thrilling amusement rides, as well as the Escapology escape room, a challenge for detective minds. You may also enjoy a swim at Plunge, San Diego, one of the largest, luxurious indoor swimming pools, or play some beach volleyball on the sandy shoreline of Mission Beach.
6. Gaslamp Quarter
It's time to party at the party center of downtown San Diego! Gaslamp District is known for its party scene and Victorian-style buildings. Several nightclubs (with the best DJs), restaurants, bars, art galleries, and shops line the blocks of Gaslamp. Head to downtown once the sun goes down to experience the infamous nightlife of San Diego. Also, don't miss out on Taco Tuesdays and Thirsty Thursdays for great deals on tasty tacos and delectable drinks. Cramming your stomach with authentic Mexican tacos is probably one of the most fun things to do in San Diego. And don't forget to access free parking at Gaslamp San Diego facilities.
7. Little Italy
Not too far off from the bumbling party corner of downtown San Diego get a taste of Italian culture in San Diego's own Little Italy neighborhood. This heart of San Diego Italian culture provides world-class Italian cuisine served in restaurants owned by reputed chefs, entertaining festivals, and a zestful Farmer's market on Saturday mornings.
8. Petco Park
One of the fun things to do in San Diego for baseball fans is to visit Petco Park, the home baseball park of the San Diego Padres. Petco Park's phenomenal views of the San Diego skyline and San Diego Bay. Guided tours of the ballpark are available here. Apart from baseball games, the stadium has been used for several other sports and concert events.
9. Old Town San Diego
Old Town San Diego is one of the most visited attractions of San Diego and is often referred to as the "birthplace" of California. It is a busy shopping and Mexican food hub with plenty of hotels to make your stay delightful. There are many historical sites and museums to explore within the area, like the Whaley House Museum and the Mormon Battalion site. You may find a map of this vast area and a list of current happenings at their official site.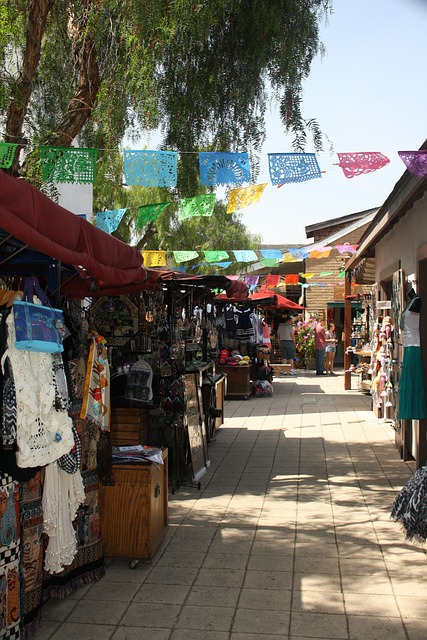 10. Chicano Park
Chicano Park is dedicated to the Chicano community and is located beneath the San Diego-Coronado Bridge. The area is adorned with several visually-pleasing Chicano murals which depict their stories in art form. During daylight, the vibrant colors of the murals make the stories come to life. For more information on upcoming events, Chicano Park's history, and a detailed map of all the murals, visit their website.
So, what are you waiting for? Hop on a plane, bus, car, or train and visit San Diego, California, to complete all the fun things to do in San Diego featured in this personalized bucket list for a memorable vacation. Enjoy everything, including the theme parks of this vast country. You can also do free registration for hotels near downtown San Diego. So, just plan to visit it.
Suggested Read:
Top 10 Astonishing Farmers Market San Diego to Visit
Wonderful and Exotic Places in California
Verified Content by Experts
USA Tales has content written by niche experts, travelers, students, and those with real-life experience. Our content is also periodically reviewed by subject matter experts to ensure content accuracy and relevancy. Have a question? Email us at team@usatales.com