As the saying goes, hike more, worry less!
Haven't you tried Oahu hikes yet? Then go ahead for experiencing stars dancing around you and explore the peace within.
You will not feel disappointed after a long day of hiking when you get to the top of Mountain View.
Most Beautiful Oahu Hikes
Who wouldn't love getting away from the constant car honks and ever-increasing pollution from the cities? So, grab your hiking gear now and get ready to explore the Most Beautiful Oahu Hikes!
Oahu hikes can be great for people that are intending to hike a lot of places simultaneously. This article may help you get a brief idea about some of the best Oahu hikes.
1. Haiku Stairs
One of the centers of attraction on Oahu Island, Haiku stairs are also called stairways to heaven.
This place is great to provide you with a scenic view after the hardest climb. You may also take the privilege of stairs to explore haiku stairs while indulging in Oahu hikes.
But note that these stairs can be a little dangerous due to a lack of repair in some cases, so you may try giving one of the most exciting Oahu hikes a try at your own risk.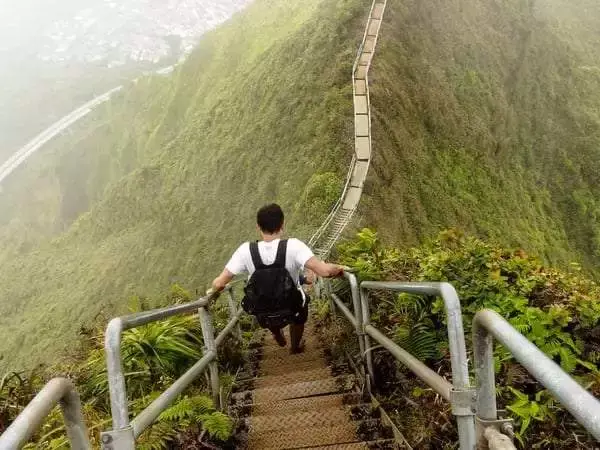 2. Ka'au Crater Hike
One of the most engrossing Oahu hikes, Ka'au crater is known for riveting waterfalls, volcano cater, rope climbing, and of course, complete bliss.
This hike can be amazing for people that love challenges, just pave your way to the highest peak following the wilderness.
You will feel all the emotions together starting to form jungles to wild animals. And after this, the panoramic view of the waterfall will catch your attention.
3. Pali Notches
Walking through a threatening narrow mountain range would be engrossing for hikers. And remember, Pali notches are tagged as one of the most life-threatening Oahu hikes.
If you wish to get a perfect view of the sunset, you may try this closest hike to Honolulu. Visit this place for an adventurous yet dangerous hike option followed by Hau trees and pali highway.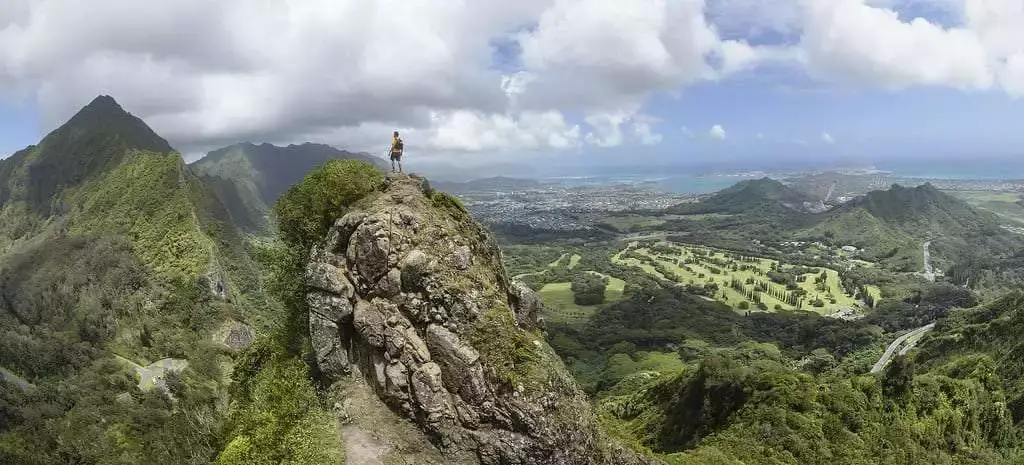 4. Olomana Trail
One of the best trails hosting various hikers, this place can show you the real terror by throwing various obstacles like rocks and dirt on you while you are hiking.
5. Seven Falls
A great place to hike, Seven falls will not disappoint the spirit of hikers.
Just pave the way toward this popular hiking to explore a little view of the Pacific Ocean, the views would be enthralling and bring joy to the hard work of hiking.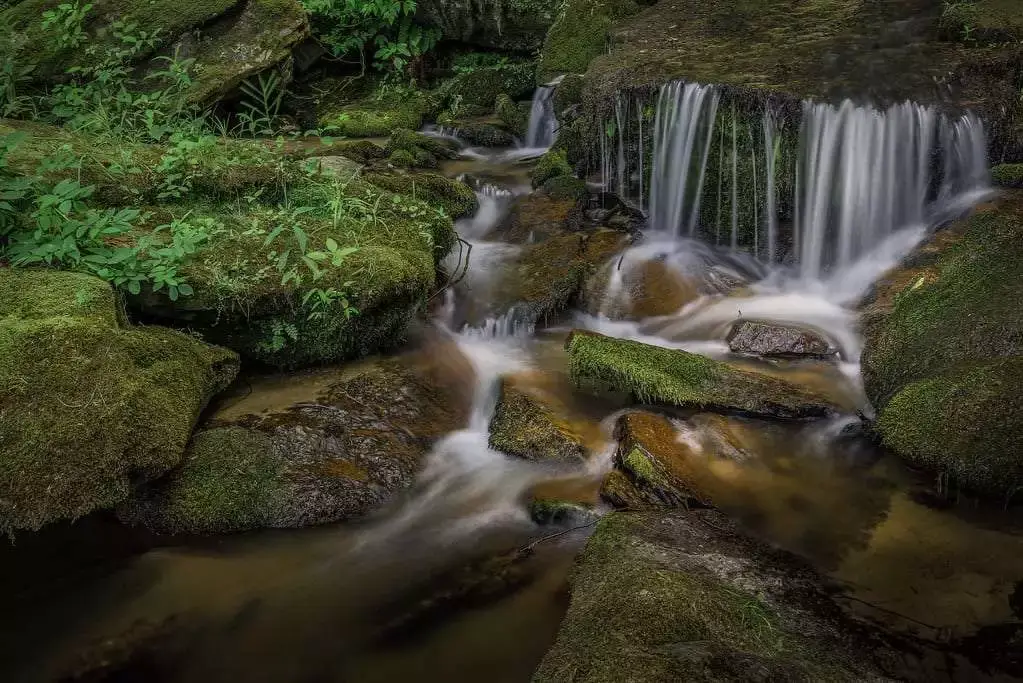 6. TomTom Trail
The most comfortable hike in Oahu, Tomtom trails will bless your eyes with some amazing views of Oahu.
Half an hour's walk will lead you to your destination, and at the top, you may get a beautiful sunrise view.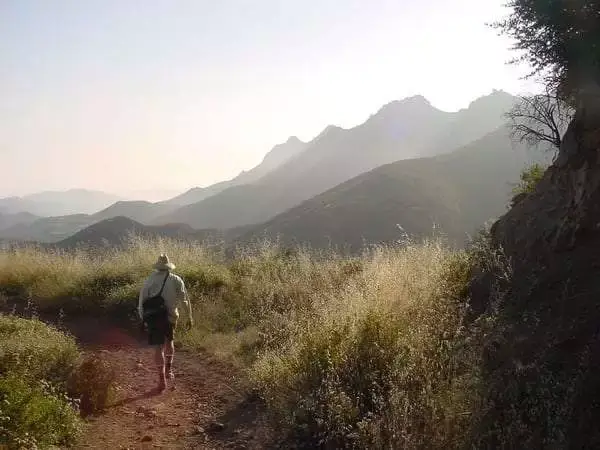 Read more about bbq in Huntsville, al.
7. Wiliwilinui Ridge Trail
Waikiki is known for its white buildings and also for this beautiful hiking spot, make it to the Waikiki to explore the Wiliwilinui ridge hike trail.
Get yourself an amazing view of tortoise hue water, you may also see the stunning view of the trail by standing at the CenterPoint of Oahu.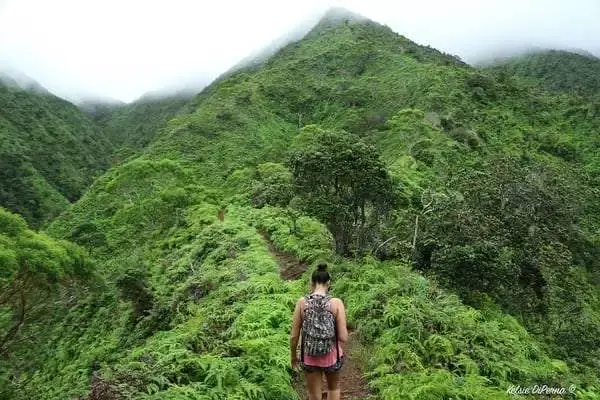 8. Koko Head Stairs
Try hiking Koko head stairs with 1084 uneven stairs and odd railroads towards the top.
You have to do a little hard work to get a view of Hanauma Bay with a glimpse of a diamond head. But it is never late for an exciting volcano hike, so just pack your bags and go exploring Koko.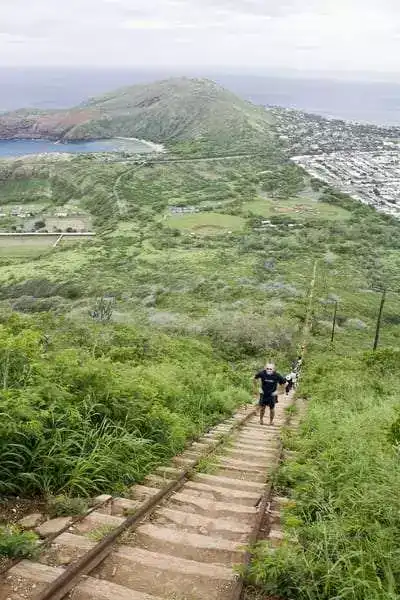 9. Maili Pillbox Hike
Maili pillbox is located on the west side of Oahu, this place can be favorable for people that want to explore hiking along with the sight of beaches.
You may start hiking from Kaukama road with some kid-friendly route options.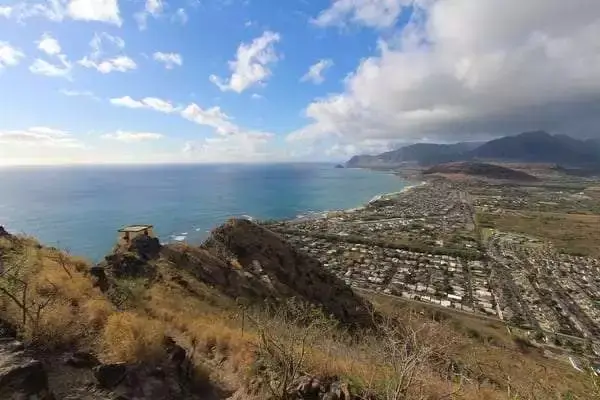 10. Crouching Lion Hike
By trying this one of the steep incline hikes with a short path, add extra happiness to your hiking trip by the view of Kahana Bay.
Along with the beauty of the quaint town of Kaaawa and the tint of Pu'u mana-mana, this place can boost your confidence. So give this gorgeous hike a try without any second thoughts.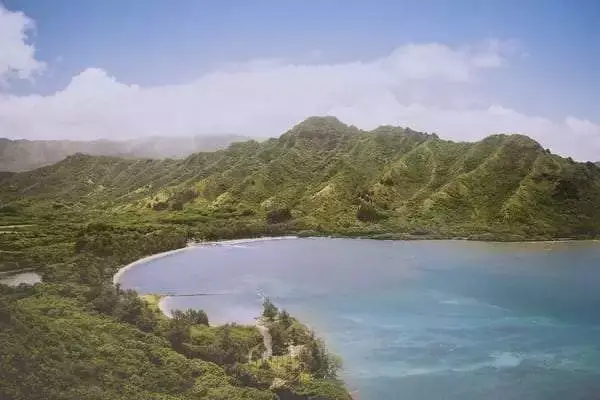 Read more about waterfall hikes.
11. Manoa Falls
Set out towards the Manoa valley near Waikiki, it is a great hike option for a breathtaking waterfall view. You can also enjoy the greenery accompanying you throughout your hiking journey.
This hike is quite simple and short, you need to indulge for only 30 minutes on this hike. It is a pretty good hike option for family trips.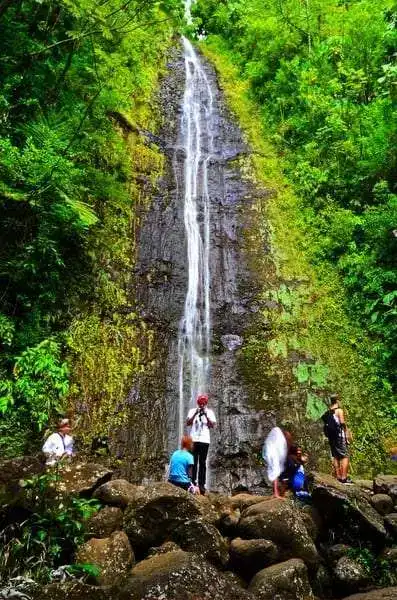 12. Laie Falls
Laie falls can be a great hike for hardcore adventurers, as the route is quite long and will take up to 4.5 hours according to your speed.
But Laie falls can make your hiking journey easier due to the accessible food trucks and several facilities it provides.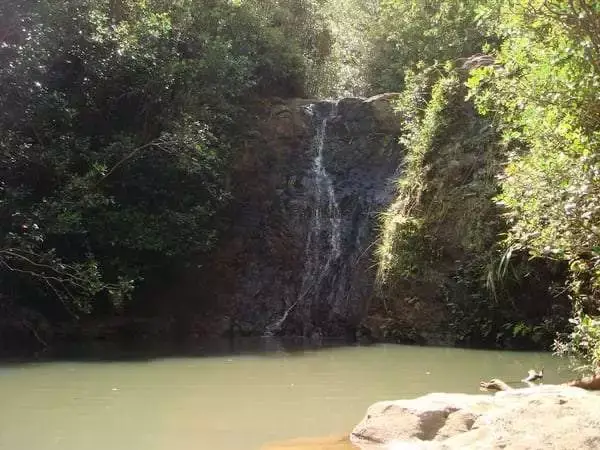 Closing Thoughts
Are you wanting to escape from your fast-paced life? Then an escape to Oahu will bring back your lost enthusiasm.
Along with hiking, you may do various other activities to do, a trip to Oahu hikes will be great to explore islands, beaches, water activities, whale watching, and so many more.
Try this treasure of Oahu for relaxation and peace. So, just book your tickets and get ready to explore the best hikes!
Click here to check out more articles like this.
Verified Content by Experts
USA Tales has content written by niche experts, travelers, students, and those with real-life experience. Our content is also periodically reviewed by subject matter experts to ensure content accuracy and relevancy. Have a question? Email us at team@usatales.com