Vermont is a picture-perfect postcard state of the United State that is filled with scenic beauties. There're unlimited things to do in Vermont which are full of fun and adventurous. Do you love colorful and vibrant fall foliage, winter sports, and maple syrup ice cream? Then you need to visit Vermont!
You will find some of the prettiest towns in the U.S.A here. Whether it's colorful fall foliage of the autumn or snow-covered landscape beauties in winter, Vermont never ceases to amaze you. Known as 'Green Mountain State', Vermont is famous for its Maple Syrup and of course Ben & Jerry's Ice Cream!
The lack of billboards and skyscrapers has played a key role in maintaining the earthy beauty of this beautiful state. The tallest structure you will find in this state is the Bennington's Battel Monument which is 306ft tall.
The scenic country roads of Vermont help you slow down and make you appreciate the life you got and some more.
Vermont's simpler and slower pace of life is exactly what you need to decompress & recharge after your hectic and stressful everyday life. So here are some famous Vermont attractions and 20 must things to do in Vermont whichever time you choose to visit.
20 Fun Things to Do in Vermont
1. Ben & Jerry's Ice Cream factory in Waterbury-Stowe, Vermont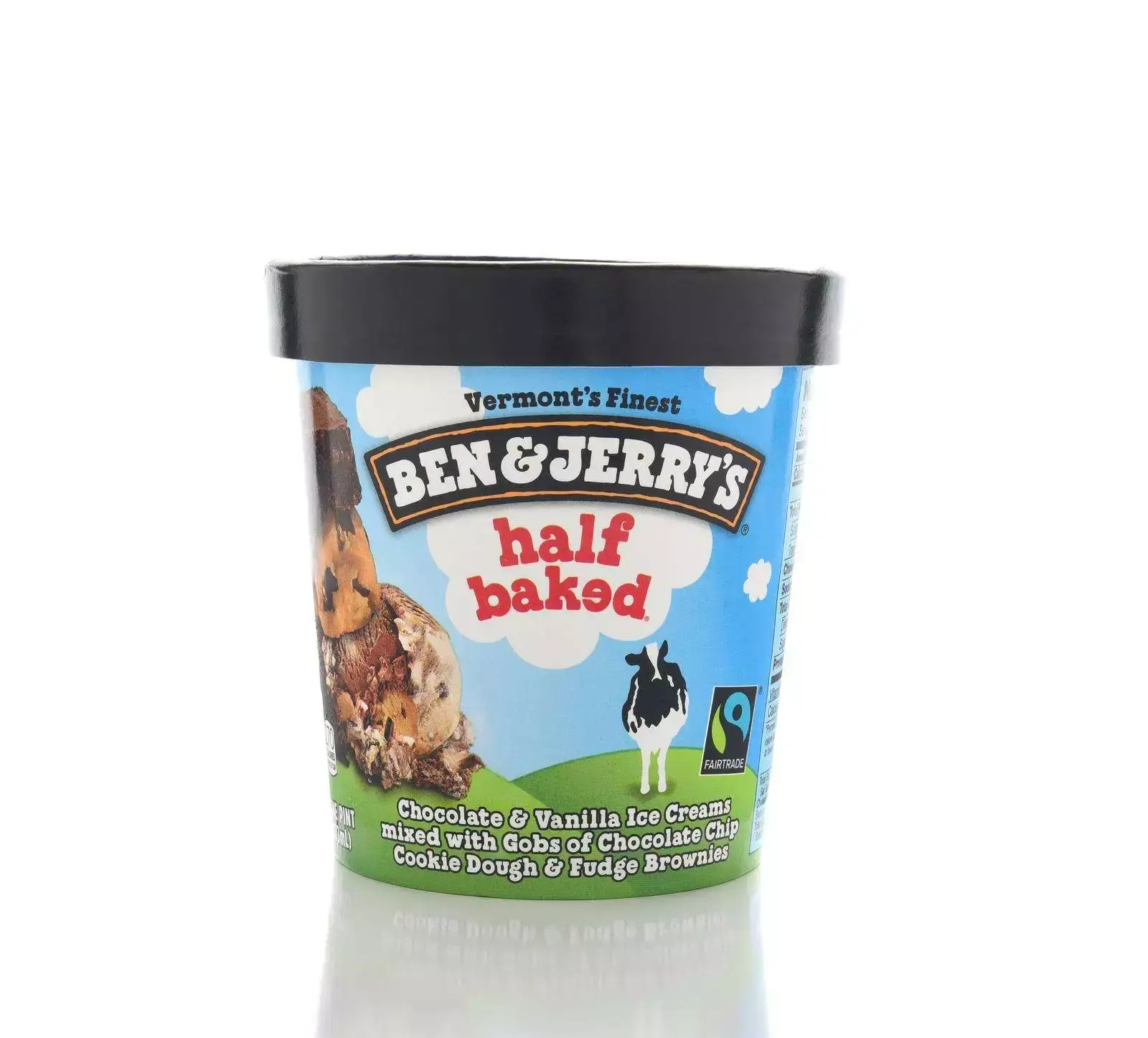 Who doesn't like ice cream, but one from Ben & Jerry's, hell yeah!
Visiting Ben & Jerry's always top the list of fun things to do in Vermont while tourists are here. Ben & Jerry's was founded in Vermont and its original factory is still in Waterbury where approx 350,000 pints are produced every single day. You can enjoy the factory tour which lasts 30 minutes and finish with the last stop in the scoop shop where you can sample any flavor of your choice.
But your factory tour doesn't end there. Don't forget to visit the flavor graveyard, where you will find the graves to commemorate all the ice cream flavors which are no longer in production.
2. Lincoln House in Hildene, Manchester, VT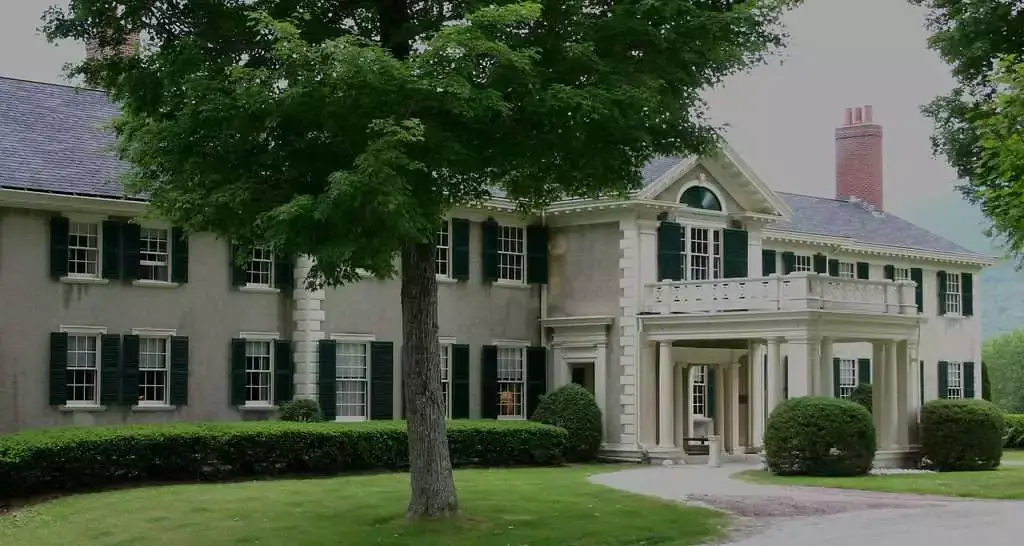 Have a great peek in history by visiting the Lincoln family home owned by Robert Todd Lincoln. Robert Todd was the only child of Abraham Lincoln to live through maturity in Hilden, Manchester.
Lincoln's descendants lived in this property till 1975. The property sits on 412 acres of land and was built in 1908.
By spending $23, you can get the whole tour of the house and its manicured garden which looks spectacular during the summer season. Also, you get to see the Stovepipe Hat of Abraham Lincoln and the bronze casting of former President Lincoln's hand in the small exhibit. The Lincoln family home is open year-round for tourists.
It is not just one of the fun things to do in Vermont but works for educational purposes too. 
3. Quechee Gorge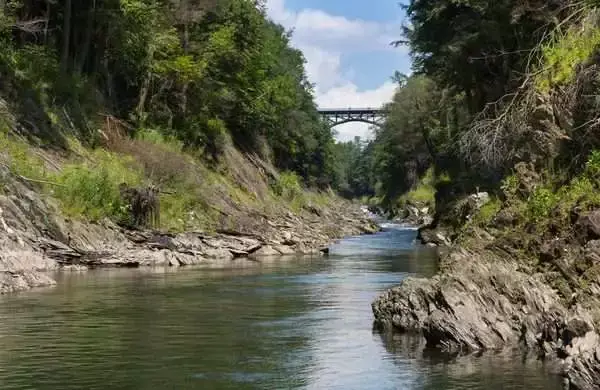 Also known as "Vermont's Little Grant Canyon", Quechee Gorge is located in Quechee village of Windsor County. One of the famous tourist destinations, this Gorge in the state is 165ft deep, formed roughly 13,000 years ago by glacial movement.
There are several viewing points along route 4 offering picturesque views of the Ottauquechee River flowing through the Gorge.
Gorge provides the perfect spot for adventurous things to do in Vermont for people who like hiking, camping, or who simply want to enjoy a picnic while taking in the awe-inspiring beauty of Quechee Gorge.
4. Teddy Bear Company in Shelburne, Burlington, VT
It all started with Teddy Bear Company founder John Sortino selling handcrafted teddy bears in Burlington's Church Street marketplace in 1981. Since then company's production has escalated up to 500,000 teddy bears per year.
Company headquarter & factory in Shelburne is the main attraction for kids. Made up of soft but durable materials, these cuties last in the family for generations. Take a guided tour of the factory and browse the store for your favorite cuddly. Kids or adults, everyone enjoys their visit here. 
It is surely one of the things to do in Vermont for your future trip. 
5. Burlington, VT
Burlington is a very fun & energetic city on the shore of Lake Champlain. In downtown Burlington, visitors can see the Green Mountains on one side and the stunning Lake Champlain on the other.
Burlington's famous Church Street Marketplace is where all actions take place. From cafes for breakfast or lunch, pubs for live music & nightlife, boutiques for shopping, to famous chocolatiers for chocolate lovers, Church Street Marketplace provides all kinds of tourist attractions.
Amongst things to do in Vermont, visitors here can enjoy biking along the miles of trails of the greenway, a forested corridor that runs the entire length of the city. There're Several diverse parks, sandy beaches, and the Lake Champlain marinas which provide visitors an abundance of fun outdoor activities to enjoy.
There is also Echo Lake Aquarium and Science Center at the shore of Lake Champlain featuring the natural history of the area as well as the historical heritage of the Lake Champlain area. From species of the world's most poisonous frogs to the endangered species of Lake Champlain, visitors get to experience and learn a lot.
Chocolate alert for all chocolate lovers! Don't forget to end or finish (let's face it, chocolate is for any time!) your Burlington tour without visiting Lake Champlain Chocolate Factory & Store. Take a tour of the chocolate factory and have your fill of handcrafted mouthwatering chocolates in every imaginable variety!
6. Activities on Lake Champlain, Vermont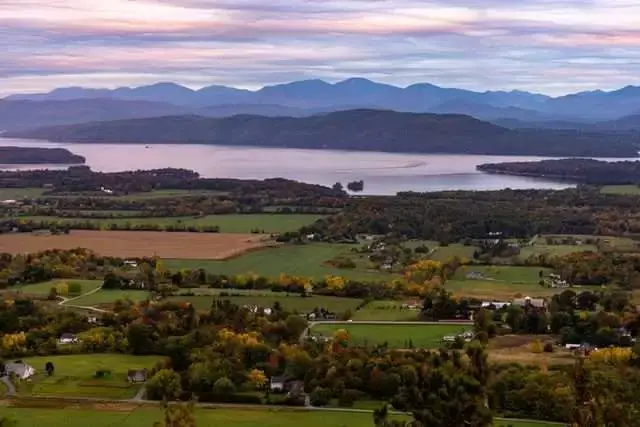 Lake Champlain is a significant part of Vermont covering its northwestern border. It is home to over 80 species of fish and over 300 different types of birds.
For people who love bird-watching, 318 species of them live on or near Lake Champlain. Drivers, bikers can take the scenic route of Route 2 to Alburgh connecting via a scenic drawbridge. Tourists can also take ferry rides and admire the vast expanse of Lake Champlain with Adirondacks mountain in the background.
There are also three ferries from Burlington, Charlotte, and Grand Isle, Vermont to Essex, Port Kent, and Plattsburgh, New York. Ferries also take visitors to Lake Champlain Islands, among South Hero is the largest one which also has one of the oldest Vineyard, Snow Farm Vineyard & Winery.
Lake Champlain Valley is the most populated part of Vermont which hosts live music concerts, has various pubs, and hubs other exciting things to do in Vermont. For visitors who loves water excursion, there are activities like canoeing, tubing, boating, fishing, kayaking, and more.
During the winter season when Lake Champlain froze over, tourists can ice-skate, ice-fish, or play ice-hockey over it. All these sporty things to do in Vermont will feed the adventure side of you. 
7. Woodstock, VT
This quaint little town of New England has been recognized as the "prettiest town of the U.S.A". Its tranquil surroundings, covered bridges, breathtaking mountain view are more than enough to prove it.
Streets here are lined with perfectly preserved historical buildings, exquisite country inns, cafes, boutiques, bookstores, art galleries, and other various unique shops, perfect for eating out, shopping, or taking an evening stroll.
Woodstock's Gillingham's General Store, a legendary historic general store that has been here since 1886 is perfect for visitors to purchase one-of-a-kind souvenirs and other local crafts. Marsh-Billings-Rockefeller National Historical Park is also not far from the main street.
Between strolling along the quaint street, shopping, dining, and hiking among the mountain, visitors get plenty of things to do in Vermont to occupy themselves in Woodstock.
8. Marsh-Billings-Rockefeller National Park, Woodstock, VT
Marsh Billings Rockefeller National Park is a national historical park located just northwest of the Woodstock Village. It is the only park scientifically conservated in the USA. This land conservation stewardship is the result of the hard work of three generations of George Perkins Marsh, Frederick Billings, and Mary F. Rockefeller.
Visitors here can take a hiking tour of the managed forest and learn about forest conservation & stewardship. Tour of well preserved Mansion of the Marsh-Billings-Rockefeller is also available. There is also an exhibition center at the Carriage Barn visitor center.
In today's industrialist world, knowledge of nature conservation is much more essential and Marsh-Billings-Rockefeller National Park is doing a marvelous job to spread this knowledge among the new generations.
9. Smugglers Notch, Lamoille County, Vermont
Smugglers Notch is a mountain pass famous amongst the locals and was awarded the Best of the East Award by Ski Magazine of Vermont in the last couple of years for its best ski trails. Smugglers Notch got its name as, during the war of 1812, smugglers used to smuggle goods and alcohol via this route.
Smugglers Notch separates Mount Mansfield from Sterling Range and Spruce Peak with most of its part situated in the Mount Mansfield State Forest area. During winter, this route got blocked but it's perfect for hiking and skiing, or during the summertime, its scenic route is perfect for rides or hiking.
Smugglers Notch doesn't just come under the fun things to in Vermont but is also interesting because of its back story. 
10. Killington Peaks & Resort, Vermont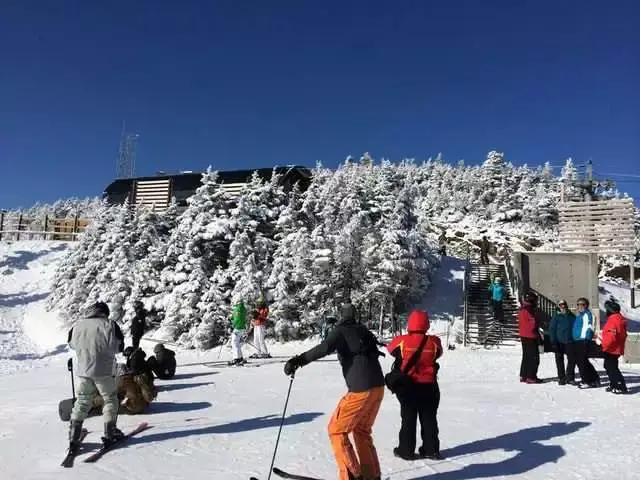 Known as "Beast of the East" because of the highest vertical drop in New England, Killington's Peak is the 2nd largest summit of Vermont. If you're into skiing, snowboarding, you must hit the slopes of Killington peak as it has the largest ski area in the eastern United States.
The mountain resort also offers visitors skiing across 6 mountains. 155 trails accommodate skiers of all levels. As for living or dining accommodation, the Killington mountain resort lodge provides the perfect option.
11. Visit The Vermont Country Store in Weston
Opened in 1946 and been in the family since then, this authentic general store has always been an integral part of Vermont and today people from all across the world come here to see it.
Along with modern-day products, you will find products from bygone eras which you won't find anywhere else such as famous Tangee Lipsticks, Penny candies, 30 degree below socks, and other antique goodies.
Along with the best quality merchandise of all kinds made locally and from across the world, you will also get the feeling of nostalgia under this quaint little country store which is well preserved for generations. Even in today's modern world, the value this store carries is old-fashioned not overshadowed by the glitz of the modern world.
12. Shelburne Museum, Shelburne VT
Shelburne Museum is an open concept museum of Vermont and is not confined between the four walls but scattered along the 45 acres of land near Lake Champlain. There are 39 exhibit buildings, 25 of which are well-preserved 18th & 19th-century buildings that are relocated from New York & New England to preserve memories of the bygone times. Among those relocated structures visitors will find houses, a lighthouse, barns, a railroad depot, a school building, a covered bridge, and a 220ft steamboat Ticonderoga.
There's over 150,000 work for visitors to explore. Open to the public year-round, it will take almost half of your day to explore the museum ground properly. So plan to properly enjoy a peek in history.
13. Shelburne Farms, Shelburne, VT
Shelburne Farm is 14,00 acres working farm and a non-profit educational organization spread across the shores of Lake Champlain. Visitors get a tour of its well-restored 19th-century structure which include residence and barns, it gives a glimpse of American history back in the 1960s or '70s.
Also, there is an annual cheese festival for cheese lovers which Shelburne Farms host in August month. If you're planning your trip to Vermont around that time, don't forget to attend this special event.
There are also miles of trails for trekking and farm store for stocking up maple syrups, cheese, or other farm products.
14. Cold Hollow Cider Mill, Waterbury, Vermont
This famous and historic cider mill has been producing apple cider since 1974. Visitors from around the world come here for their world-famous Cider Donuts and watch the cider made the old-fashioned way using the cloth and rack method.
Visitors have more than 60 varieties of hard cider to choose from which are available in cans & growlers. Have delicious lunch of cold sandwiches, wraps, grilled paninis at the mill's Luncheonette with hard cider or local beer available there of your choice.
15. The Montshire Museum of Science, Montshire Rd, Norwich, Vermont
Spread across 100-acres of ground, the Montshire Museum of Science is known for using a hands-on approach. Other than the main building, the ground contains 3-acres of Science Park & nature trails. Museum's over 150 exhibits are related to ecology, technology, and natural & physical science.
The main attractions of the Montshire Museum of Science are live animal exhibit which includes honeybee hives, leafcutter ants colonies, and an aquarium. For technology lovers, there is a scale model of the solar system, an interactive display of light, water, sound, and motion, and a music fence.
Montshire Museum of Science also organizes activities for preschoolers & families, so there is something for everyone to enjoy while learning.
16. Vermont Institute of Natural Science, Quechee, Vermont
Vermont Institute of Natural Science is a non-profit organization whose mission is to create awareness amongst people to keep the environment healthy through education & research, care for wildlife through their avian wildlife rehabilitation program.
Visitors here get to learn how to rehabilitate or take care of wildlife. Institute also exhibits 12 raptors that house eagles, owls, hawks, ravens, vultures, and falcons. Through the Institute's flight simulator, visitors get to experience how birds feel while flying.
At the end of the tour, visitors can buy souvenirs like soft toys of birds, bird-shaped jewelry & mask, or other items from the Institue nature shop.
17. Billings Farm and Museum, Woodstock, Vermont
It's joked around that Vermont has more cows than people, 1 cow for every 3.8 people! Here at Billings farm, visitors get to see the dairy farm of the finest Jersey Cow and its working.
Established in 1871, Billings Farm & Museum is celebrating its 150th year this year and it has an important place in the history of Vermont. Both farm and museum are only a short stroll from the Woodstock village.
At the museum ground, visitors get to see artifacts in the well-preserved barn structures from the 19th century along with the 1890's farm manager house. This Vermont farm has 200 acres of cropland where sustainable farming is in practice.
Here at the Billings Farm & Museum visitors get to take a peek at the farming history of Vermont.
18. Covered Bridges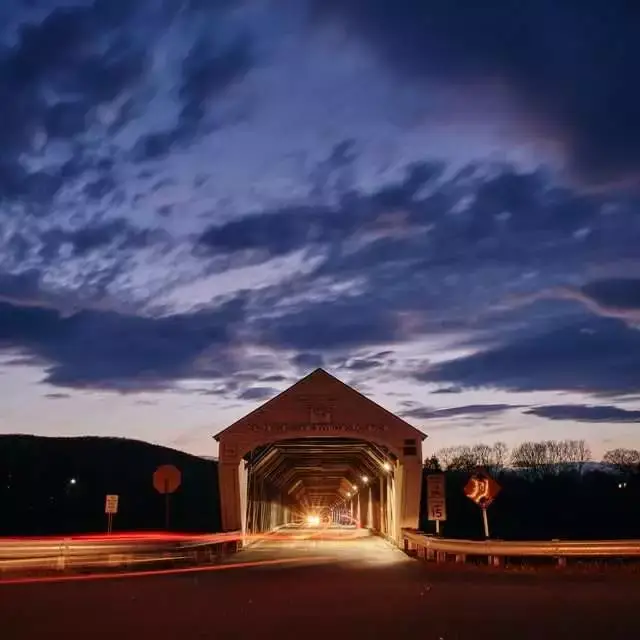 There're other things to do in Vermont than skiing, biking, or tasting maple syrup. Famous because of its countryside, Vermont has over 100 covered bridges that represent the accomplishments of the bygone era. Vermont has more covered bridges per sq. mile than any other state which are very well maintained. Some of these bridges go back to the 1800s.
During the fall season, vibrant colored trees enveloping these covered bridges are a sight to behold. While in the winter season they look like scenes from the enchanted forest!
At 465ft long, the Windsor Cornish Covered Bridge is the longest two-span-covered bridge in the world and the longest wooden bridge in the United State. Other well-known bridges are the Silk Road covered bridge & the North Feild Fall covered bridge. 
Exploring the covered bridges definitely makes its place in the fun things to do in Vermont. Don't miss out on discovering all the beautiful sights and mesmerizing views. 
19. Popular Spot to Try Purest Maple Syrup Straight from the Farm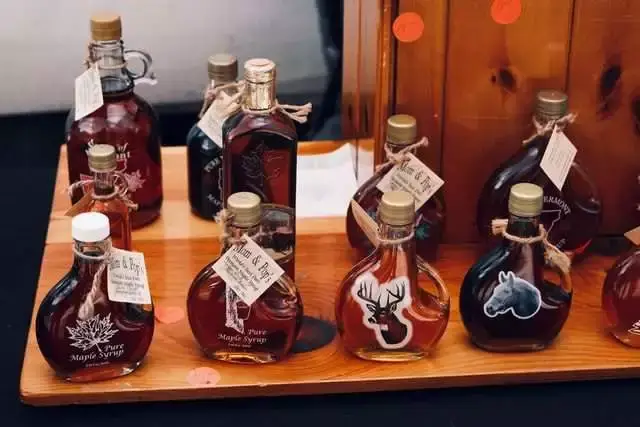 Maple syrup is everyone's favorite, especially with scrumptious pancakes! Vermont is the leading producer of maple syrup. With nearly 2 million gallons/year, Vermont produces half of the United State's maple syrup. All this comes from more than 1,500 sugarhouses spread across the state.
Trying out different kinds of maple syrup surely comes under fun things to do in Vermont. Some of the popular spots where you can taste the authentic maple syrup straight from the farm are:
In the family for eight generations, this farm produces maple syrups by using the traditional method. The method comprises using buckets to tap saps and boiling sap with the wood-fired evaporator which helps to maintain the original taste of the syrup.
This Vermont Maple farm has won the "Best maple syrup award" at the Vermont Maple Festival. During maple season (March-April), visitors can watch how sap is tapped and syrups are being made.
The farm also offers free tours and maple syrup tastings every day. Also, don't forget to enjoy their world's best maple creemees, sundaes, and shakes.
Morse Farm Maple Sugarworks is 200yr old and has been in the Morse family for 8 generations. Other than the sugaring in the spring season, Morse farm produces maple candies, maple creme, maple butter, and kettle corn.
Apart from sampling the farm's delicious maple syrups, visitors can take a tour of the farm museum, learn about the history of maple syrup making in the woodshed theatre, watch the canning of maple trees, and purchase the souvenirs from the farm's gift shop.
Morse Farm Maple Sugarworks is open for visitors year-round.
Sweet history of Maple Grove Farm of St. Johnsbury started in 1915 by Helen Gray & Ethel McLaren with preparing maple confections and of course, pure maple syrups. Today, Maple Grove is the largest producer of pure maple syrup in the USA. It is also among the largest manufacturers of maple candies and a national producer of gourmet salad dressings.
Take a self-guided tour of Sugar House Museum and quaint gift shop. Visitors can sample various grades of pure maple syrups & candies or purchase their original & delicious pancake mixes, salad dressings, and maple syrups for friends or family or yourself.
Another multi-generational maple syrup farm of Vermont, been in the family since 1907 is yet one more delicious addition to Vermont's maple syrup history. Robb Family Farm has almost 8,500 taps and produces maple-coated nuts, maple ice cream, and maple candy other than quality grade maple syrup.
With their repeat customers hailing from all over Europe, Japan, and another 43 states, Evans Maple Farm has every right to be proud of the premium quality of their Maple Syrup. Focused solely on only maple syrup production, you need to visit this sugarhouse to taste and stock up their delicious offering.
20. Coolidge State Park, Plymouth, Vermont
Coolidge State Park, famous among lean-to campers is a central part of Calvin Coolidge State Forest. State park provides a panoramic view of the Green Mountains & Black River valley.
Its administration provides basic amenities and logs picnic shelters for campers. Park has miles of hiking trails, fishing holes, and abundant wildlife to keep them entertained.
Things to do in Vermont- Conclusion
You won't find McDonald's in Vermont but there isn't any lack of mouthwatering local pizza shops. Vermont doesn't have impressive skyscrapers but there are colorful scenic beauties all around to admire.
There're lots of fun outdoor activities to occupy visitors and endless things to do in Vermont during your stay. For a perfect detoxication from everyday life, this Green Mountain state is a perfect choice for your first or next holiday destination.
So plan your holiday trip to this New England state, Vermont without any hesitation, and have the fun of your life! Follow this list of things to do in Vermont and get a complete experience of exploring the city!
Also check out 15 Fun Things to do in NJ.
Verified Content by Experts
USA Tales has content written by niche experts, travelers, students, and those with real-life experience. Our content is also periodically reviewed by subject matter experts to ensure content accuracy and relevancy. Have a question? Email us at team@usatales.com