You can go to an island in the Caribbean to escape the fast, hectic pace of life when you need a break from it all. Among the world's top tourist attractions, it is prestigious.
The unique cultures of sovereign states and territories provide visitors with a variety of benefits. Where would be the best place to visit? What would be possible if you narrowed things down? Knowing the most popular destinations is a great first step. You can create a Caribbean travel itinerary once you have found one suitable for you.
The British Virgin Islands
A collection of 60 unspoiled islands, the British Virgin Islands offer a convenient way to experience the best Caribbean has to offer.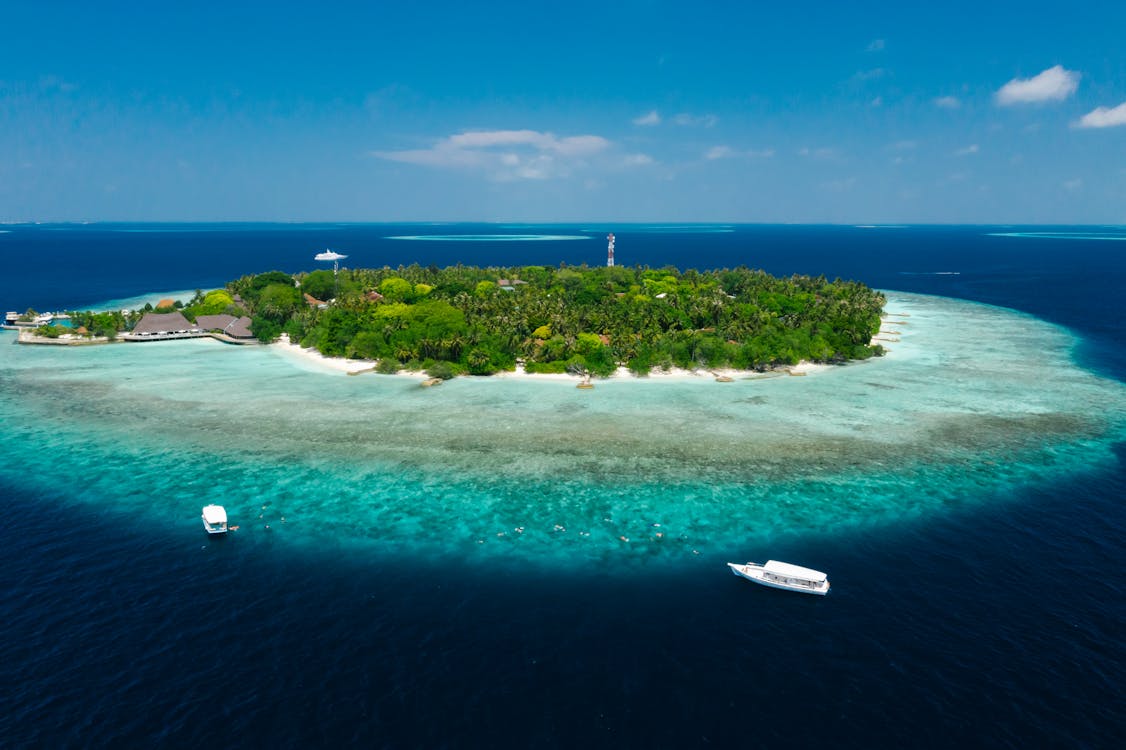 The beauty of the British Virgin Islands lies in its unspoiled volcanic archipelago, where each island has its own unique character. Whether it's a culture and history lesson on the four largest British Virgin Islands or a breathtaking look at the pristine natural splendor on one of more than 60 smaller islands, every place you land has its own special charm.
Virgin Gorda's granite columns will draw you in. Tortola is the perfect place to play and adventure. Jost Van Dyke will move you with its island spirit. Anegada is an island of perfect harmony. Whatever part of the country you land in, you'll find a warm welcome, incredible beaches, and activities to satisfy every need.
Nature lovers and boaters seeking more secluded experiences are attracted to Virgin Gorda and Jost Van Dyke. The British Virgin Islands numerous out islands are ideal for diving, snorkeling, and sunbathing. Other popular activities include deep-sea fishing, bonefishing, and reef fishing.
A well-known landmark and busy anchorage in the British Virgin Islands, Virgin Gorda Baths is one of the island's most popular anchorages. The large granite boulders surrounding this bay create grottoes and sea pools, making it a great place to snorkel and explore.
Virgin Gorda
As Christopher Columbus discovered the British Virgin Islands, this best Caribbean island reminded him of a reclining woman, or "Fat Virgin," for which it was named. Luxury resorts, yacht clubs, secluded coves, and safe anchorages draw visitors to Virgin Gorda.
The island's high point, Gorda Peak, offers a stunning view of the surrounding islands. A best Caribbean island vacation doesn't get any more authentic than a stroll along the perfect beaches of Savannah Bay, Pond Bay, Devil's Bay, Mahoe Bay, or Spring Bay.
At the southwestern tip of the island lies the Cornish Copper Mines, whose ruins surround a turquoise sea and remind visitors of the rich history of African, Indian, and Spanish cultures. A large part of Virgin Gorda's cuisine, fashion, art, and gifts are influenced by this eclectic style.
Best Caribbean Islands
A Little Bit Geography
The Caribbean Sea contains an archipelago of islands. A few Caribbean subregions make up the best islands: the Lucayan Archipelago, the Greater Antilles, the Lesser Antilles, and the ABC Islands.
The Caribbean and thirteen other sovereign states speak English, Spanish, French, Dutch, and Antillean Creole as their main languages. There are more than a million islands in the Caribbean, situated between North America and South America.
Cayman Islands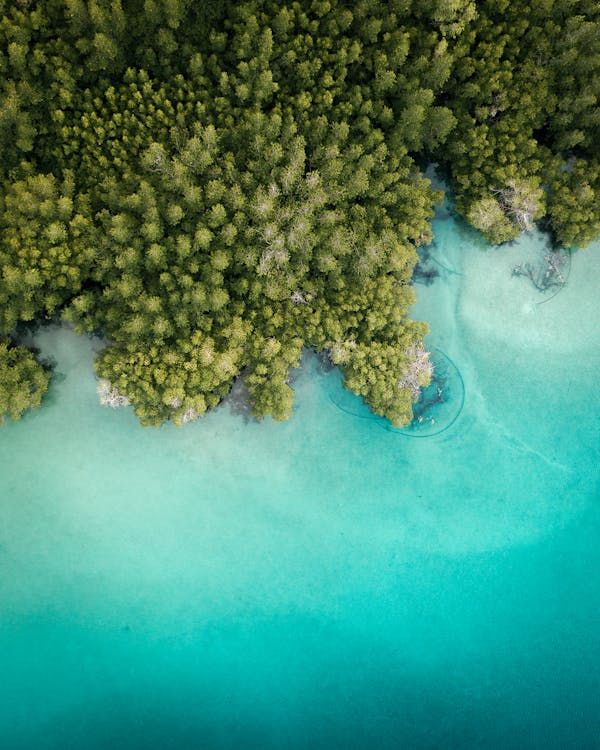 Beautiful coral reefs surround the Cayman Islands, while its clear waters, shimmering in turquoise color, have made it a popular destination for travelers. Scuba diving and snorkeling sites abound on the islands, making them popular with divers. Grand Cayman, Jamaica's largest island, is home to the capital George Town.
The Cayman Islands have two additional islands, Little Cayman and Cayman Brac, to find The Bluff. This is the highest point on the Cayman Islands.
There are many popular spots, including Seven Mile Beach and Queen Elizabeth II Botanic Park. Boatswain's Beach, which boasts an incredible turtle farm, is a must-see if you're visiting the area.
Conch, fish, and turtles dominate the cuisine of the Cayman Islands. Between December and May is generally the best time to visit because of the hurricane season, which runs from June to November. It's easy to travel to other attractions on the islands from Grand Cayman, as most hotels are located there.
Cuba
The largest Caribbean island is Cuba. It is located between the Caribbean Sea and the North Atlantic Ocean.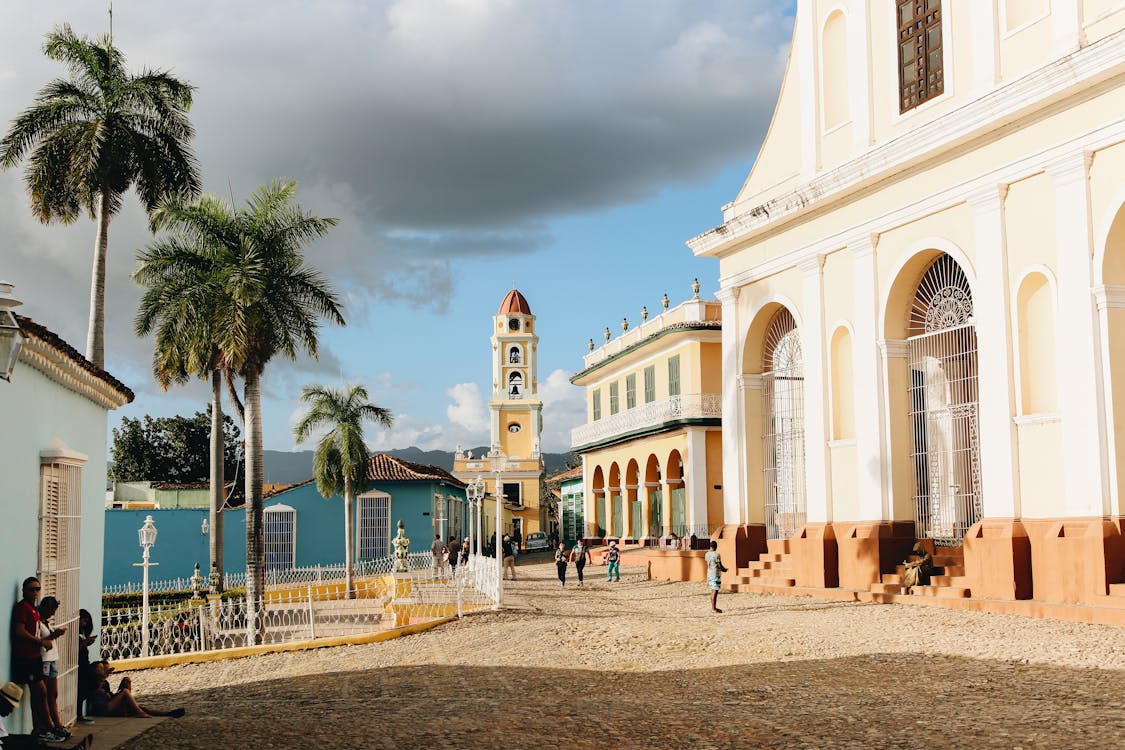 Apart from Havana, major cities in Cuba include Baracoa, which is popular for its amazing beaches; Trinidad with its colonial architecture; Varadero with its famous beaches; Pinar del Rio, which provides Cuba's most distinguished cigar manufacturing facilities; and Santiago de Cuba.
You should plan a trip here between December and April if you hope to see it at its best. Major storms and hurricanes also tend to hit during the summer, making it oppressively hot and humid.
When visiting this best Caribbean island, make sure you see some of the most popular attractions. There is nothing more mesmerizing than strolling along Havana Malecon, or boardwalk, taking in the sights and people watching. Cuba's Havana Viejo offers a glimpse of what Cuba was like decades ago. With its stunning beaches, there is no shortage of outdoor activities in the country.
The Dominican Republic
Located on Hispaniola, the Dominican Republic spans two-thirds of the island. A third of the island belongs to Haiti. From North America, the Dominican Republic is convenient because it lies south of the Caribbean Sea and north of the Atlantic Ocean. There are plenty of things to do and attractions in Santo Domingo, the capital.
As a torrid rainforest, mangrove swamp, arid desert, and alpine range country, Dominica boast a vast diversity of landscapes. If you travel to different parts of the country, you're likely to see colonial architecture, sugar plantations, and even mountain retreats. Additionally, the north and east coasts have many luxury resorts.
It is best to visit the Dominican Republic between November and May, as storms and hurricanes are more common between June and October. Santo Domingo, Punta Cana, and Higuey are popular destinations. You're sure to eat like a king during your stay since the cuisine and drinks are based mainly on Caribbean flavors, including beans, rice, seafood, and tropical fruit.
Haiti
Located in the Greater Antilles of the Caribbean Sea, Haiti is a country of the Caribbean, a sovereign state situated on the island of Hispaniola. Located in the central Pacific, the country boasts an amazing tropical climate and semi-arid landscape. Haiti's capital city is Port au Prince.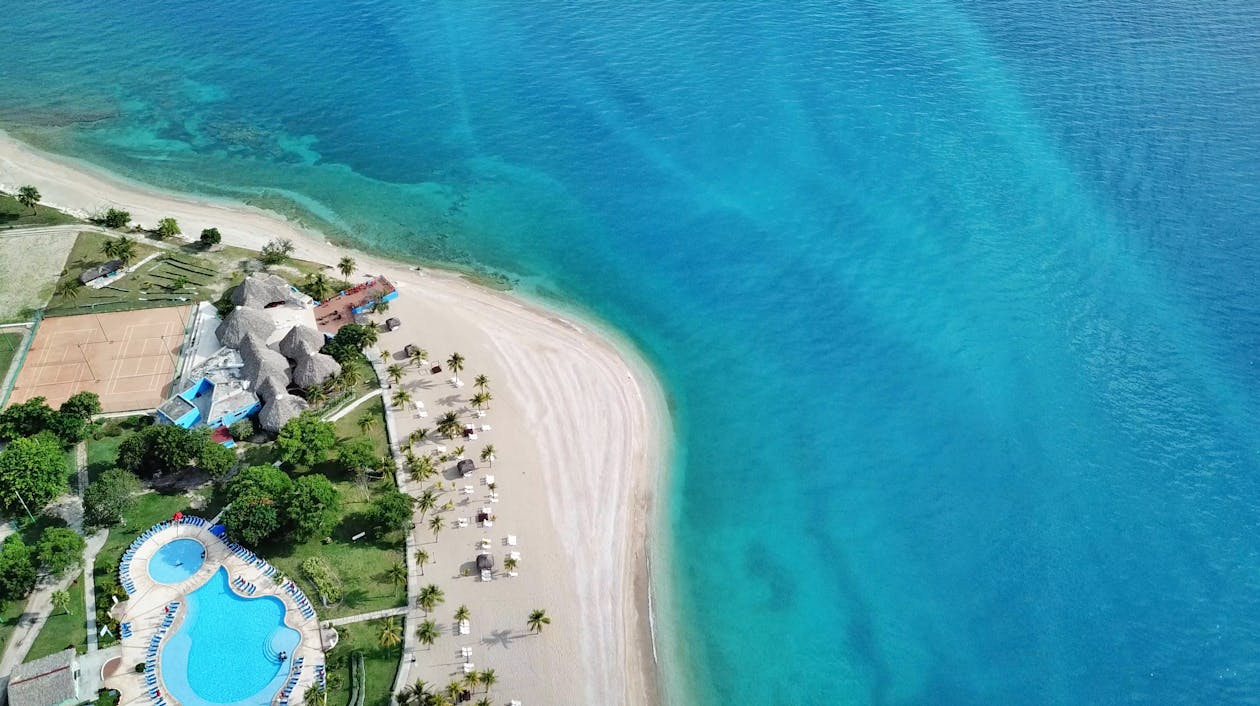 Hurricane season runs from June through November. French and African flavors dominate Haiti's cuisine. Labadee is a resort area that attracts tourists that are enclosed and fenced-in.
Jamaica
In Jamaica, you'll find all the best Caribbean features. Located west of Hispaniola and south of Cuba, this magical island is a place of great natural beauty. Besides its historical site, cultural attractions, and nightlife, Kingston offers various attractions for visitors to explore.
The birthplace and gravesite of Bob Marley are a must-see for reggae fans. There is nothing like a view of Dunn's River Falls, which soars 600 feet down. A wide variety of activities are available in Jamaica, including sunbathing, golfing, angling, hiking, scuba diving, snorkeling, horseback riding, and camping.
As part of the cuisine, ackee and saltfish are very popular. It is a must to eat jerk chicken in Jamaica when you are there. The hurricane season runs from about June to December, so it is best to travel to the Greater Antilles early in the year.
There are many fascinating sights in Jamaica, including the Devon House. The home of one of the nation's richest native sons, George Stiebel, has been beautifully restored and is now a museum honoring his life and work.
One of Jamaica's most notable museums is The National Gallery of Jamaica. In addition to showcasing the country's art heritage, the collection also pays tribute to contemporary artists.
People associate Bob Marley with Jamaica. The former Bob Marley house and studio now serve as the museum dedicated to the musician in a creaky wooden house.
Puerto Rico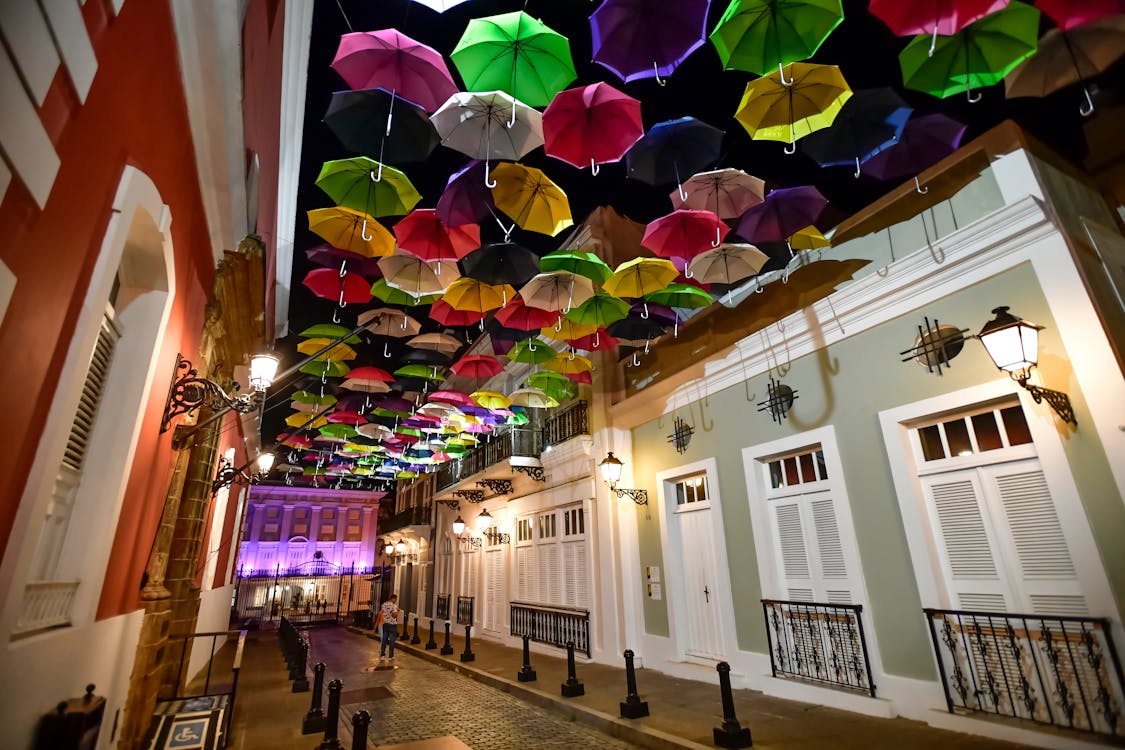 There is a pleasant hot marine climate in Puerto Rico throughout the year, so the weather is generally mild and pleasant. Hurricane season, which here occurs between June and November, is the only exception.
Beautiful natural scenery surrounds Puerto Rico, from bioluminescent bays to white-sand beaches. You can keep busy with fun activities like golfing, snorkeling, scuba diving, and gambling. There is a strong emphasis on plantains and pork in the cuisine here, and rum is the preferred alcoholic beverage. If you're lucky enough to visit, be sure to take a tour of a rum distillery while you're on this bay beach.
San Juan
San Juan is a sizzling hot spot. There is pulsating energy in Puerto Rico, the oldest city under United States jurisdiction, with exotic sights and surreal sounds resounding throughout the city.
In the streets, salsa rhythms echoed along with the roar of the Atlantic and the beauty of colonial artifacts. Cuba's capital city boasts several distinct neighborhoods, such as Condado, a gambling paradise, Ocean Park, gritty but gallery-filled Santurce, fashionable Isla Verde, and pastiche-colored Old City.
The charm of Puerto Rico is undeniable: remarkable architecture, unforgettable views, historic sites, plazas perfect for people-watching, impressive museums, excellent restaurants, and bars and nightclubs where you can dance the night away to salsa.
There are seven square blocks of streets to explore on foot, but free trolleys serve the most popular sites.
There is nothing more impressive than El Morro, a six-level fort protruding over the Atlantic. Founded in 1539, it is the oldest Spanish fort in the New World. The walls are 15 feet thick.
Bautista Cathedral can be reached by foot from El Morro. Originally built of wood in the 1520s, it was destroyed by a hurricane in 1540 and rebuilt a few years later. Many improvements were made during the rebuilding, including dramatic Gothic vaulted ceilings and a graceful circular staircase.
A marine adventure off the Puerto Rico coast lets you dive, snorkel, swim, and scuba with some of the world's most fascinating marine life, including butterflyfish, turtles, starfish, puffers, angelfish, and more.
Enjoy your remaining time in San Juan hanging out with locals at the Plaza San Jose, exploring the Casa Blanca Museum, shopping for designer clothing, flying a kite in the sea breeze, feeding birds at Pigeon Park, and sampling rum.
Island in the Caribbean
The Bahamas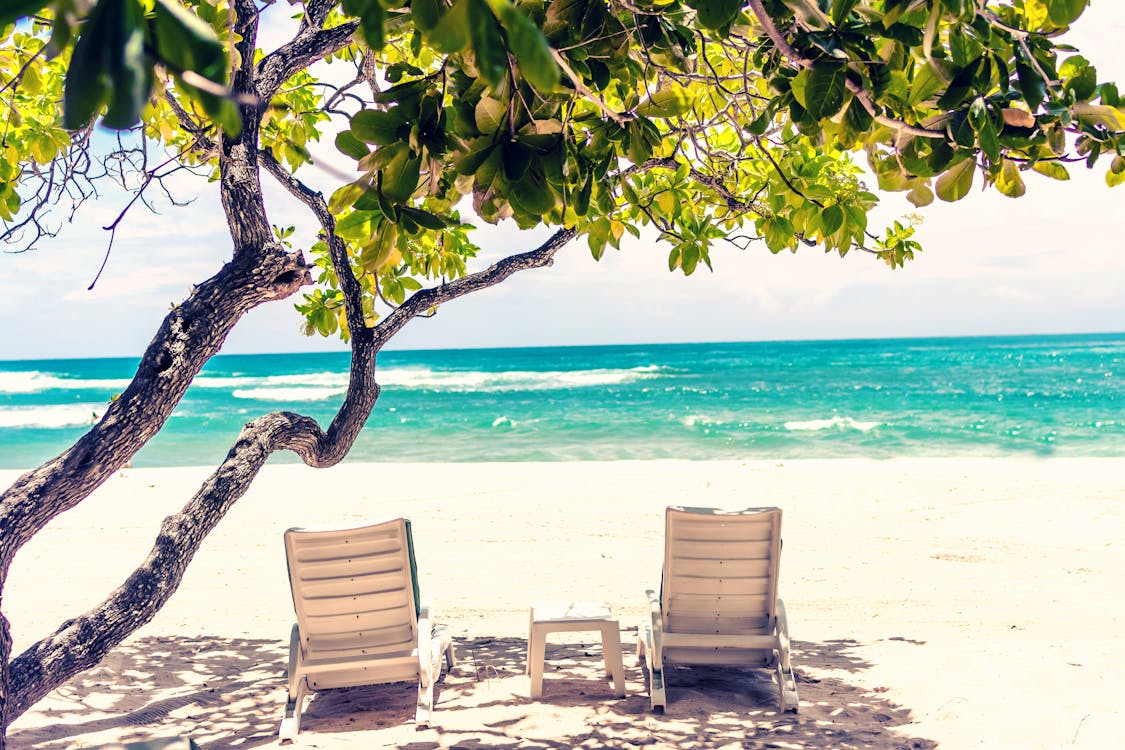 One of the biggest and best-kept secrets of The Bahamas is its sheer size and diversity. Featuring 16 major islands, The Bahamas is a unique destination, surrounded by millions of square miles of the clearest water in the world.
Mount Alvernia, also known as Como Hill, is the highest point in The Bahamas.
Bahamas Transport
Several major islands have jitneys as a public transportation option, including Nassau/Paradise Island and Freeport/Grand Bahama Island. Cars, scooters, and bikes can be rented on most islands. There is a high demand for golf carts on smaller islands.
Hurricane season lasts from June to November, but visitors should not cancel their plans since storm predictions can be misguided. If you must cancel because of a hurricane, many Bahamas resorts offer full refunds for hurricane cancellations.
Bahamas Experiences
There's no better way to explore The Bahamas than with your own plane. From 16 major cities to countless coast islands, you can easily jump between them. It doesn't take longer than 20 minutes to get fuel with almost always perfect conditions.
When you're here, you won't want to miss your experience on Pig Beach. Big Major Cay is uninhabited, but it is unknown if pigs are native to this Caribbean island. A group of sailors left them behind, intending to cook them when they returned. Perhaps they came from a nearby shipwreck.
Despite their origins, there are now 20 pigs and piglets living on the Caribbean island.
The Caribbean island Abacos has many privileges. Some of the world's best fishing occurs in these waters, which lie along major migration routes.
Turks and Caicos
Turks and Caicos Island Fish Fry
Locals and visitors enjoy a fun evening of family-friendly entertainment hosted by the Turks and Caicos Tourist Board every week. In the evening, Junkanoo (a traditional procession of masqueraders in costume dancing to the rhythms of drums, cowbells, and other native instruments) concludes the party.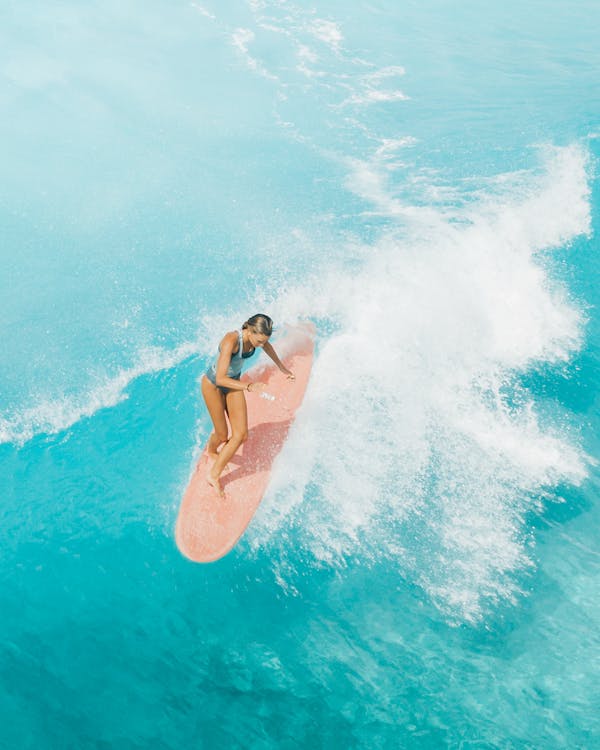 Whale Watching in Turks and Caicos
Each winter, a stunning show is put on by nature in the waters off the Turks and Caicos Islands. This is the humpbacks' annual migration along their route to the Dominican Republic during their winter breeding season. Whale watching tours are available in Grand Turk and Salt Cay.
Turks and Caicos Tours and Excursions
Residents and migrants alike benefit from the salt ponds and marshes around the area. Scuba diving is the main attraction in Caicos.
Caicos Cruisin offers half-day or full-day island excursions and fishing trips, island tours, and personalized trips.
Jet Ski Adventures in Caicos enables you to explore the smaller secluded cays and stunning beaches that are not accessible by conventional charters. You can zip around the famous Ghost Freighter.
Compared to other Caribbean island groups, the Turks and Caicos offer a more authentic desert island feel.
Beach lovers flock to the island chain due to its amazing, largely pristine beaches. There are plenty of private beaches in Puerto Rico, so even its most crowded beaches are too big and wide to be crowded. There are several world-class resorts in Turks and Caicos, like any Caribbean island.
Trinidad and Tobago
In addition to being the home of the steelpan, limbo, and various music styles such as calypso, soca, rapso, and parang, Trinidad and Tobago is widely recognized for its African and Indian cultures.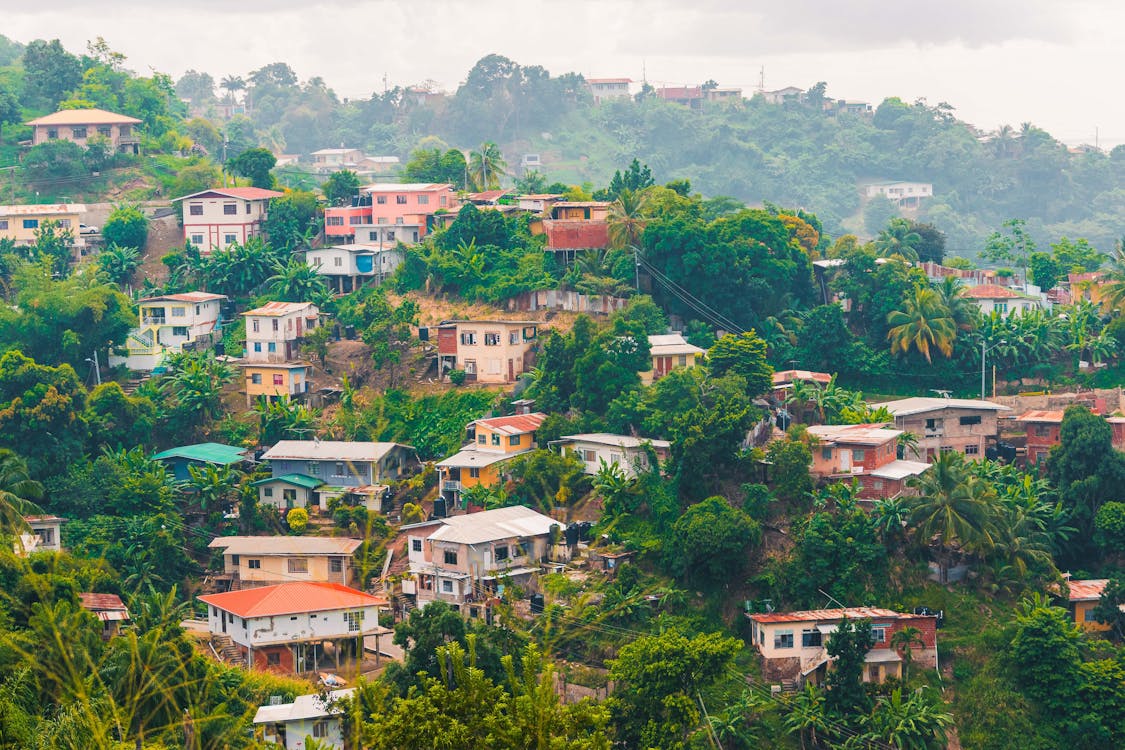 Trinidad and Tobago are two Caribbean islands south of Venezuela characterized by distinct Creole customs and culinary traditions.
The Asa Wright Nature Centre in this Caribbean island is home to a variety of bird species. Several hummingbirds live in the forest reserve of Tobago Main Ridge, which is located on the smaller island of Tobago.
St Kitts and Nevis
Experience Kittitian life through walking among centuries of British history, a nature hike through tropical rainforest, or a day spent in the sun at a beach. Take a scenic railway tour of St. Kitts and Nevis to experience the beauty of the islands.
The old sugar train has been transformed into a charming tour. Through this vacation, you will experience the mesmerizing beauty of St. Kitts and Nevis, the rich culture, and the warmth of the locals who wave warmly as you pass through the villages. You can take advantage of unlimited drinks and sample local sugar cakes while listening to traditional songs.
A catamaran will take you across the Caribbean ocean on a beautiful day. The clear turquoise waters teem with marine life, and coral reefs are perfect for fishing and snorkeling. During your trip to St. Kitts and Nevis, you'll be able to enjoy unlimited drinks, sultry music, lunch at Pinney's Beach, as well as a Killer Bee cocktail from Sunshine's Bar.
St Lucia
With its sun-tanned beaches, lush landscapes, and twin Pitons, Saint Lucia is one of the best Caribbean islands that appeals to travelers of all ages. A stunning natural wonder of the West Indies, the Pitons are the twin volcanic cones rising steeply from the Caribbean Sea.
Apart from the beautiful Pitons, the only drive-in volcano in St Lucia is located in the town of Soufriere. The geothermal zone at Sulphur Springs can be visited by getting close to bubbling mud pools and belch steam vents.
A tour guide in St Lucia will explain how volcanic activity formed the Caribbean basin as a whole. If you want to ease your muscles after the crater tour, you can take a dip in pools fed by warm, mineral-rich springs.
St Lucia has been cultivating cocoa since the 17th century. It is possible to visit chocolate-making plantations today, learn how to make it, try it out yourself, and then try it paired with wine.
Due to its mountainous terrain and thick rainforest, flying over St. Lucia is the only way to see its full beauty. The north and south of the country can be explored in helicopter flights over short distances, or the two can be combined in longer flights.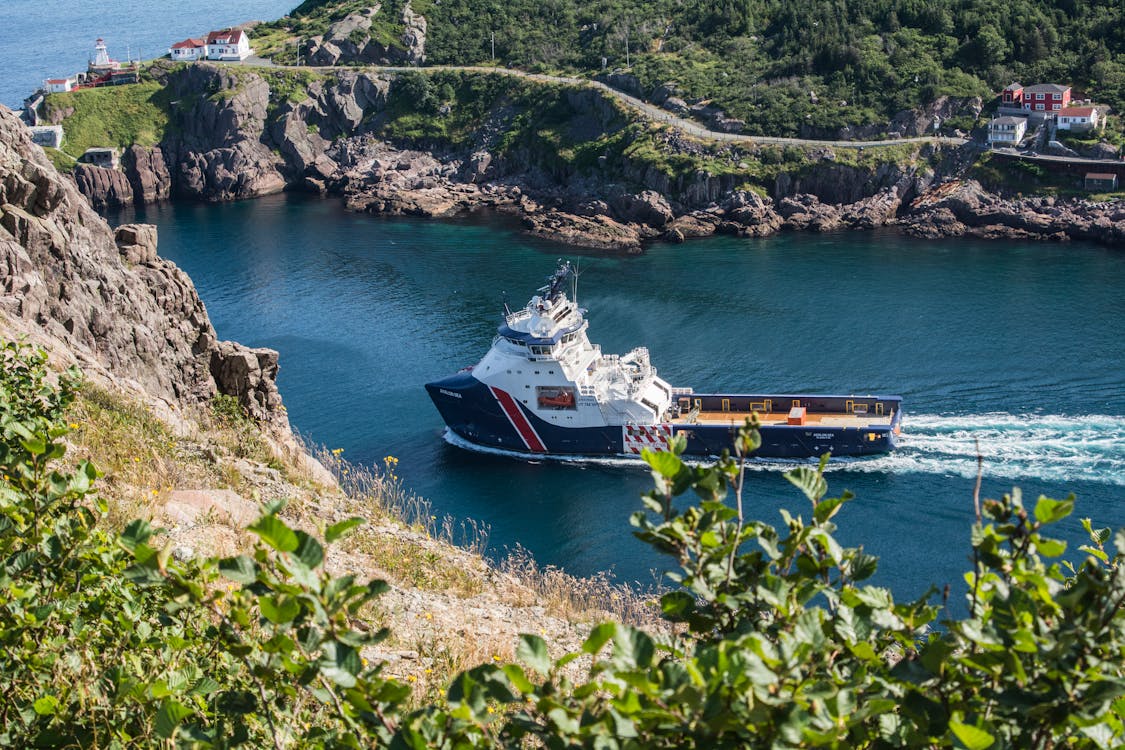 St Martin
The island of St Martin is one of the Leeward Islands. Two separate countries make up the island, the French-occupied place known as St-Martin, and the Dutch-inhabited south called St Maarten.
Beach resorts and secluded coves dot the island. Besides fusion cuisine and vibrant nightlife, it's also a popular place to shop for jewelry and liquor at duty-free shops.
An exciting activity on the island is getting off the island, surrounded by the best Caribbean water. Almost any watersport is easily schedulable, including sailing, kayaking, windsurfing, snorkeling, diving, and more. Many companies are ready to arrange your excursion.
St Vincent and The Grenadines
There are two main islands, St Vincent and the Grenadines, and a group of 32 smaller islands and cays to the south. The eastern Caribbean Sea is home to St. Vincent and The Grenadines. Grenada includes the southern Grenadines. This Caribbean island is volcanic, with an active volcano and mountains. Forest covers most of the islands.
The main island is a great place to go exploring. There you'll find Kingstown's lively market and the centuries-old Botanic Gardens with lush foliage.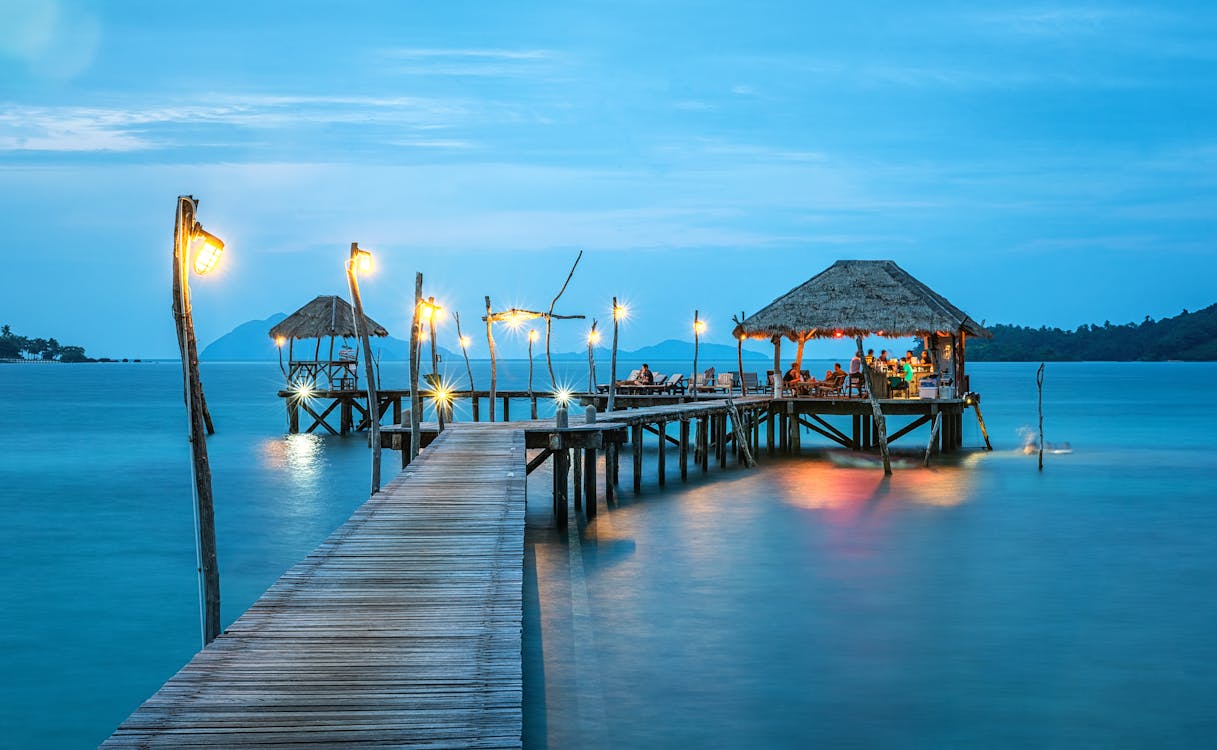 St Barts
On St. Barts, there are 14 beaches, and you are likely to see at least one vacationer at any given time. The best Caribbean beaches here are Anse des Flamands, Baie de St-Jean, and Anse de Grand Cul de Sac.
As soon as you finish pruning, dry off, and walk around Gustavia's capital city. The island nightlife is laid-back, so stay around until the evening.
It's hard to be mistaken for being on the French Riviera when basking in the Bay of St. Jean, with its blue water and cosmopolitan sunbathers.
You'll find some nice boutiques and bistros nearby so you can take a break from the water. The reef-protected waters on St. Barts are generally calm here, which makes windsurfing or snorkeling great fun.
Antigua and Barbuda
Antigua is almost entirely bordered by the Caribbean Sea and is surrounded by 95 miles of spectacular coastline. In addition to the lagoon and Frigate Bird sanctuary, Barbuda is surrounded by reefs. There is something special about the islands, including their friendly and welcoming people, their pink and white sandy beaches, and the most enjoyable weather on earth.
Adventure-seekers have a wide range of options on land and in the water. The island of Antigua has a variety of activities that include zip-lining through the rainforest, diving with stingrays, kite surfing, skiing, biking, and more.
Explore the less developed sister island of Antigua, Barbuda, known for its pristine 17-mile stretch of pink sand beach, home to many rare birds and wildlife. Located 15 minutes away by plane or two hours by ferry, it offers an ideal Robinson Crusoe-style escape. The western hemisphere's largest colony of frigate birds nests on the island.
There are 365 beaches on Antigua, and you can find water-based activities for everyone, whether you're looking for stingray swimming for the adventurous, a romantic sunset catamaran, a jet-ski ride, or a day exploring Barbuda or an offshore island.
Landlubbers will like historical walking tours through St. John's City and English Harbour, as well as off-road island safaris. There are also other ways to discover the destination, such as riding a horse or zipping through the rainforest.
Cooking classes and rum tours provide food and drink enthusiasts with an overview of Antigua and Barbuda cuisine. Your adventure will be amazing no matter what you do.
Conclusion
There are several names for this world region: the Islands of the Caribbean, Caribbean Islands, and West Indies.
The most commonly spoken languages include English, Spanish, French, Dutch, and Antillean creole. Located between North America and South America, the Caribbean stretches across more than 1.06 million square miles.
Located in the Caribbean Sea, the Caribbean Islands comprises major groups: the Greater Antilles, the Lesser Antilles, and the ABC Islands. Caribbean states and territories include 13 sovereign states and 17 dependent territories.
Visitors will be welcomed in the Caribbean islands due to the people's relaxed attitude, culture, acceptance, and friendliness. Tourists regularly visit just a few Caribbean islands out of the many islands in the region.