Breakfast is the most important meal of the day! Miami is filled with an abundance of restaurants such as diners, bakeries, brunch restaurants, bars, cafes, etc. Miami offers many different types of cuisines from all around the world, such as Cuban, Mexican, French, Caribbean, Peruvian cuisines, etc. this makes it tough to decide which Miami restaurant is best to have a meal at!
Thus I have put together this article to explain the 10 best breakfast restaurants to start your day at in Miami fl. These restaurants are unique in their way. Let's dive into the best breakfast restaurants in Miami fl, that provides amazing breakfast dishes along with refreshing smoothies, juices, and coffees. Breakfast in Miami
10 Best Restaurants To have Breakfast In Miami
1. B Bistro+ Bakery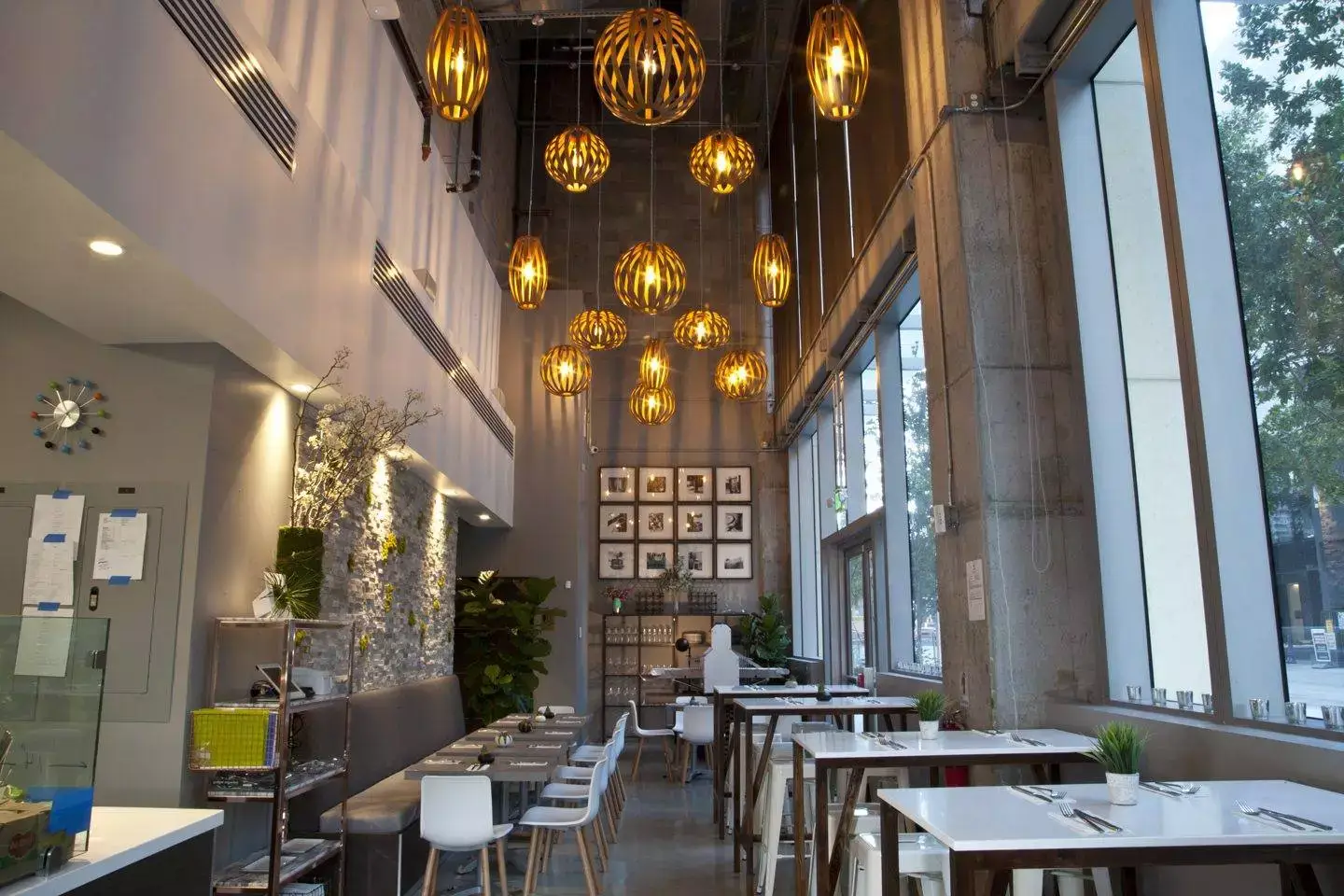 B Bistro+Bakery is one of the best restaurants to have breakfast in Miami. This restaurant has a very pleasant environment despite being located on a busy road. This restaurant also has outdoor seating options. Even though this restaurant is almost always busy, the staff will ensure to accommodate you in their restaurant.
This restaurant has a great rotating breakfast menu which offers many breakfast dishes and great lunch dishes. They have various food options such as salads, breakfast sandwiches, soups, and main course dishes. This restaurant also has various dessert options such as macaroons, cheesecakes, croissants, tarts, and brioche french toast. This restaurant also serves delicious coffee along with its delicious breakfast dishes.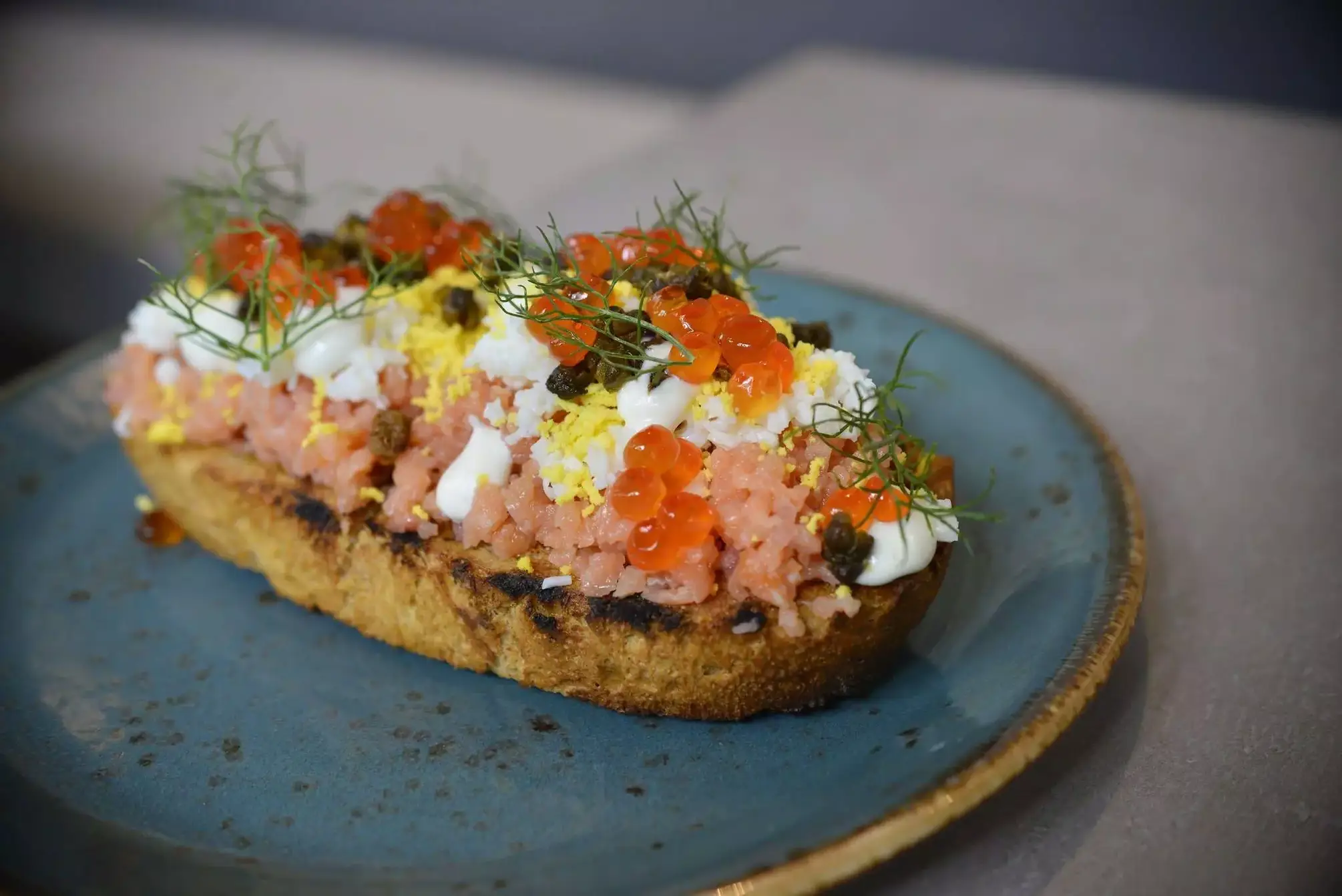 Their food is extremely fresh and organic. You must definitely try their truffle bun, Mexican Avocado toast, and Reina Pepiada. All of their dishes are quite filling and extremely flavourful. Their Reina Pepiada is completely out of the world. Their spicy tuna toast is also a must-try at this restaurant.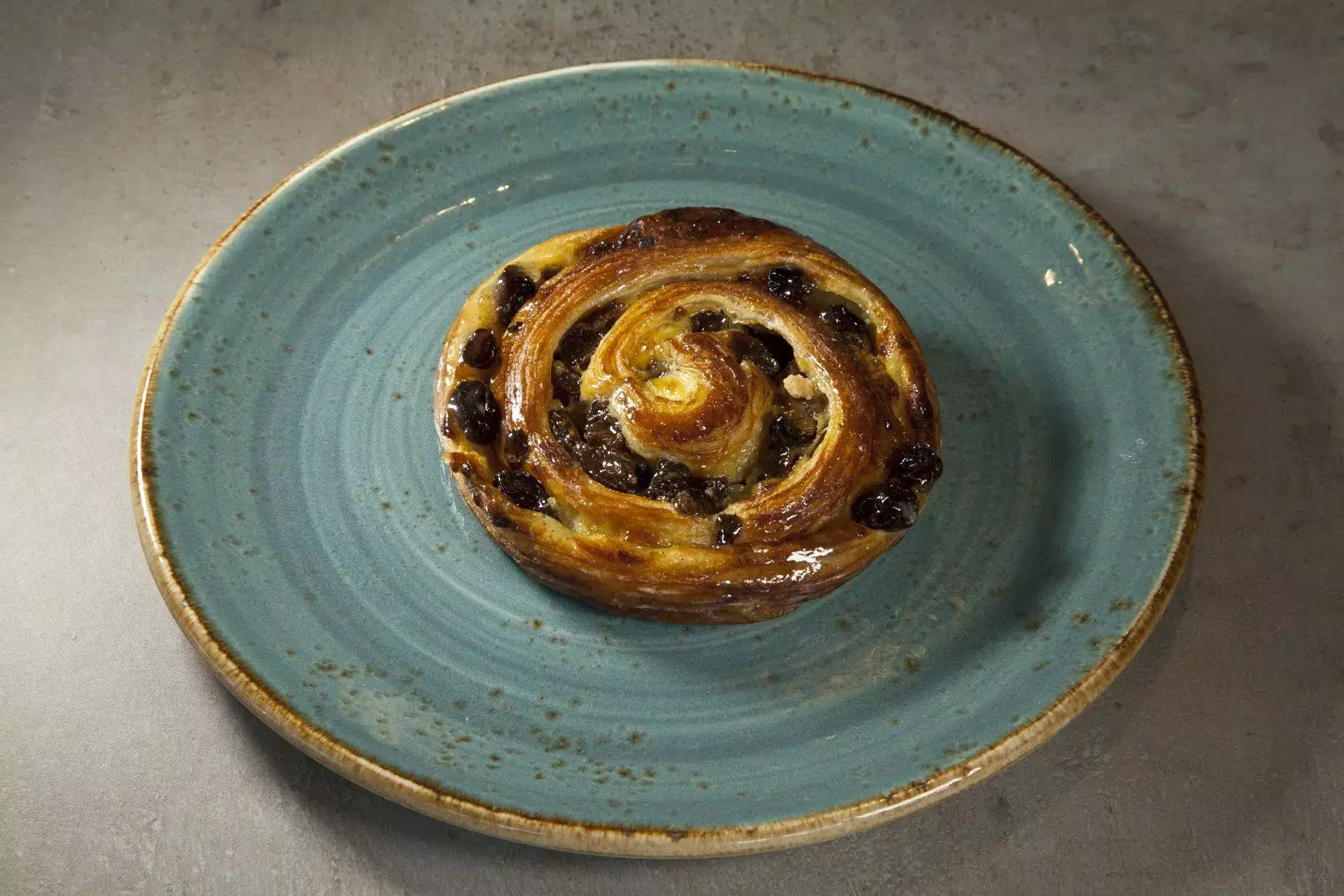 This restaurant is known for its desserts and pastries. Their seasonal cruffin with chocolate pearls is completely extraordinary. Their pastelito pancakes are scrumptious, and their syrup and toppings are out of this world. Their portions are HUGE!
The entire staff is very attentive and kind. You never have to ask for anything at this restaurant as their staff are always around and ensure their customers have everything they need! Do not miss out on this breakfast restaurant in Miami fl.
2. Enriqueta's Sandwich Shop
If you want an AUTHENTIC traditional Cuban breakfast, you must definitely visit Enriqueta's sandwich shop. This restaurant is one of the best breakfast spots in Miami, fl. They provide great quality food, and their portions are very quite generous. So make sure to bring someone to share the dishes with.
This restaurant has a huge breakfast menu and an extensive menu just for coffee. This restaurant is known for its coffee. Make sure to taste their coffee, as it never disappoints.
Do not forget to try their Cuban Sandwich. It is large with a stunning blend of ham, cheese, grilled onions, and pork on tasteful Cuban bread. Every element of this sandwich is cooked to perfection. Their double Cuban is one of the best sandwiches you could ever have! It is packed with meat, and the sandwich is juicy and made with high-quality ingredients. Also, try out their Pan Con Bistec, Steak Sandwich, and Chicken Soup.
They also offer a "special breakfast" on their menu. This special breakfast is reasonably priced for generous portions.
The service is always very fast, and the staffs are quite engaging, elevating the entire restaurant experience.
3. Chug's Diner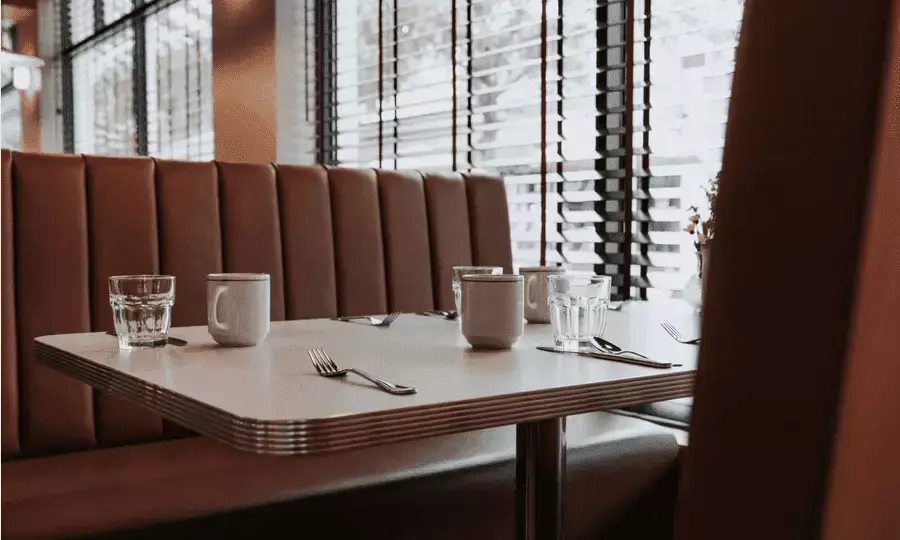 If you want the best breakfast in Miami beach, fl, you must definitely check out Chugs Diner. This restaurant is located in downtown Coconut Grove. This restaurant serves a combination of Cuban and old-school diner food.
This Miami-style restaurant has a very cozy atmosphere. They have both indoor and outdoor seats for dining. The outdoor seating gives a tropical vibe, while the indoor seats give a cozy diner vibe.
Chugs has brilliant brunch choices. Their breakfast sandwich is to die for! It is so PERFECT! It is perfectly balanced with a gooey sunny-side-up egg, American cheese, Taylor ham, dukes mayo, and yuca papitas on Cuban bread.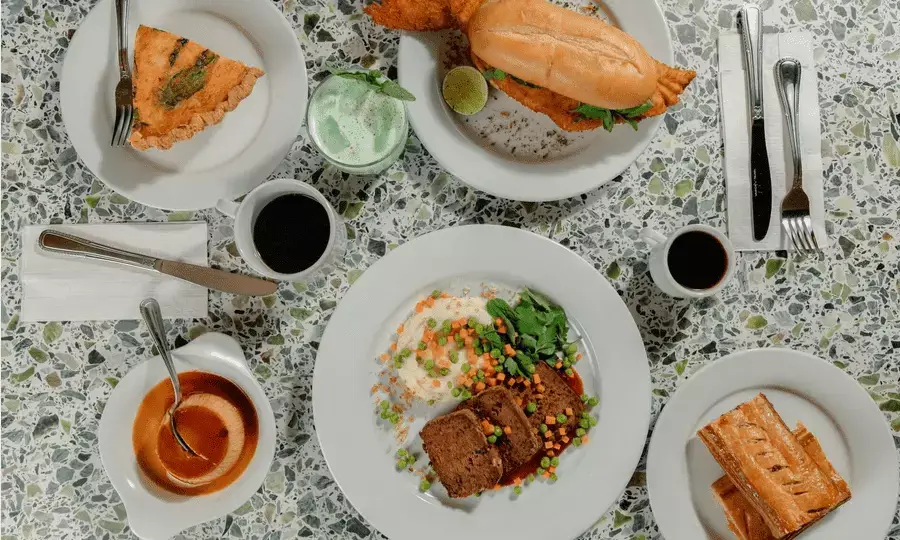 The signature dish is the Cast Iron Pancake! It is a tall pancake served with the best maple syrup in the world! The pancake is humongous and perfect for splitting between multiple people.
Also try out their Frita Pastelito, Pan con bistec, La Completa, freita and cold brew lattes. This restaurant has an all-day breakfast menu, so you can visit this restaurant any time of the day to taste its delicious dishes.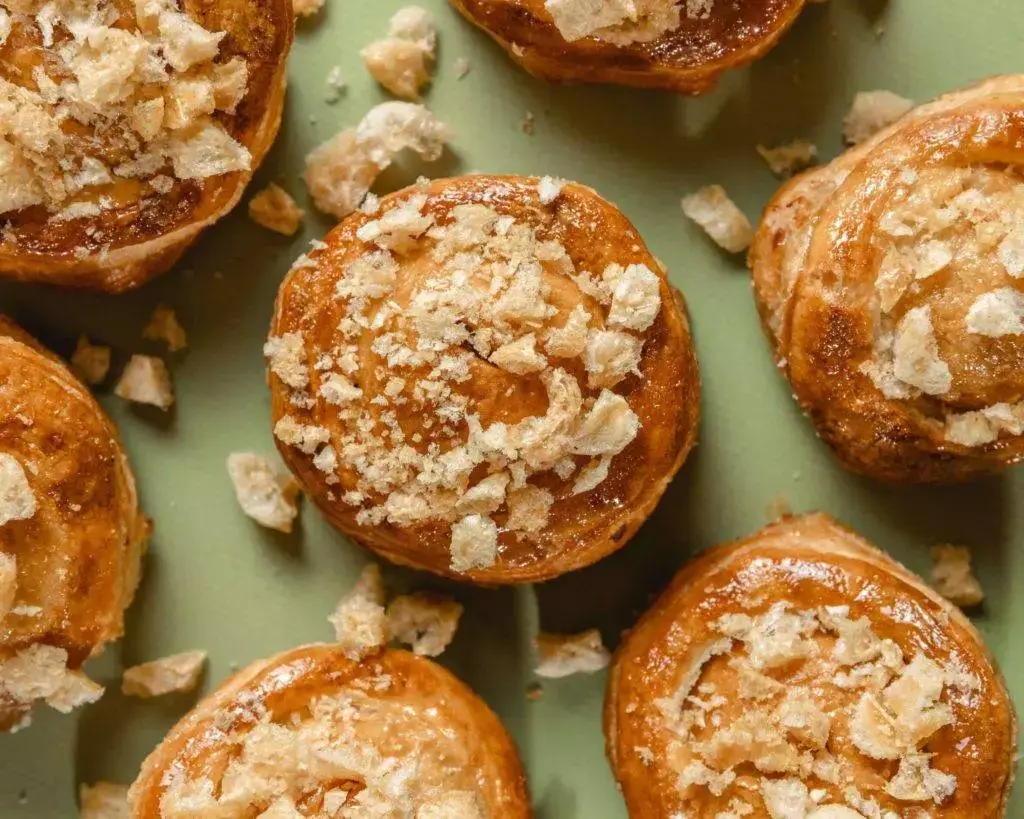 The servers take good care of the customers, and the staff makes sure to make the customers feel at home. If you ever visit the Coconut Grove area, you must definitely visit Chug's Diner.
4. The Salty Donut
If you are craving a good gourmet donut in Miami, fl, you must definitely visit the salty donut! This restaurant has a donut for every mood. This is one of those restaurants where you will be happy with anything you order from their menu.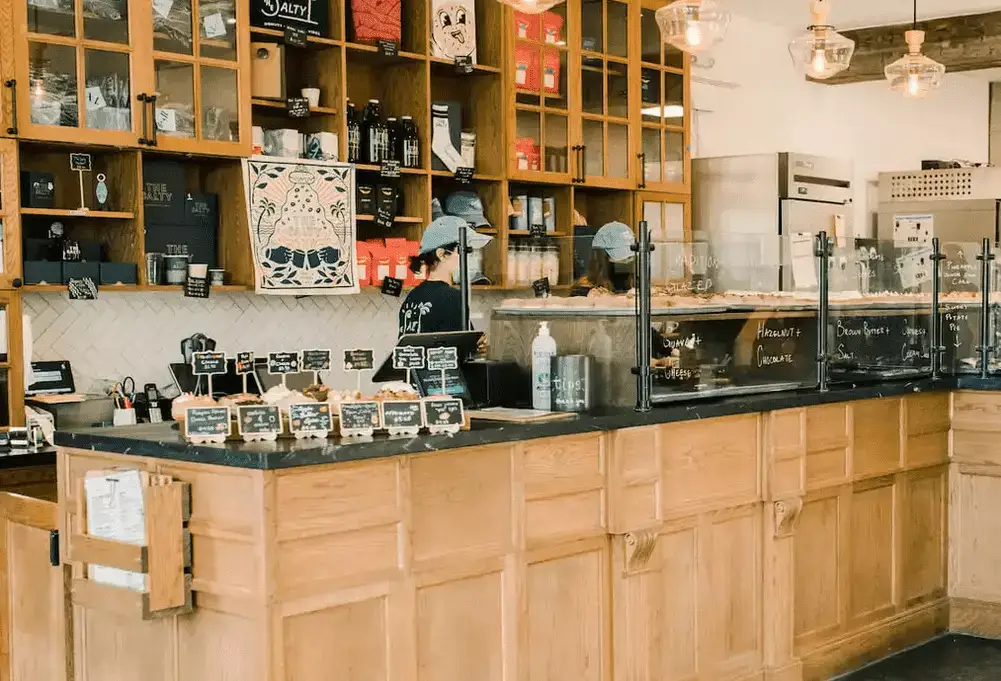 All of their donuts are extremely fresh, and they elevate a normal donut to a unique one with their creative flavor combinations. This restaurant has a perfect and fun menu all year round with its seasonal ingredients. Their flavors are so rich, and they make so much effort in crafting each flavor to perfection!
The flavor and presentation are completely extraordinary. The best part about this restaurant is that it has vegan and gluten-free options. One of their best donuts is their Maple and Bacon donut. It is an amazing combination of sweet and salty. All the flavors in this donut complement each other perfectly.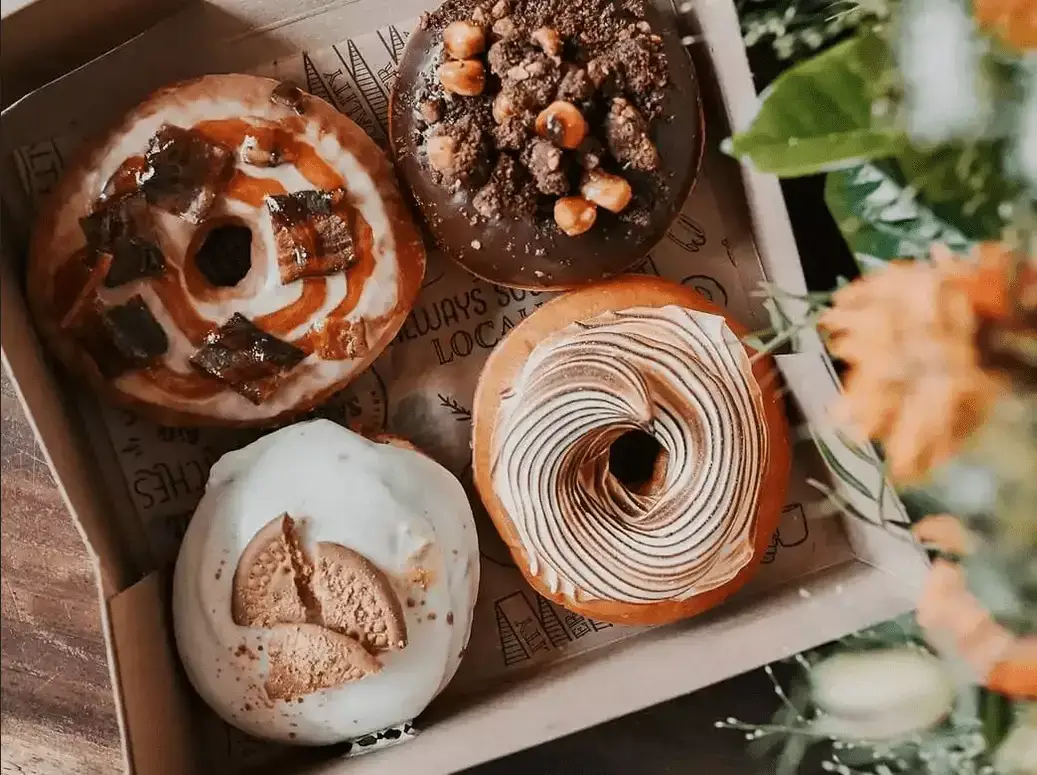 Their guava and cheese donut is out of the world. This donut could easily be the best donut you would have ever tasted. Some of their best flavors are the chocolate chip and sea salt donut, White chocolate tres leches, Old Fashioned Glazed, Blueberry Coffee Crumble, carrot cake donut, and strawberry shortcake.
The texture of a donut is as soft as a cake! This restaurant is not only known for its donuts but also its coffee. If you love craft coffee, this place is just for you! Their cold brewed coffee is surprisingly amazing at this restaurant. This restaurant also offers the most beautifully brewed tea, which is flavourful and delicious.
The staff is extremely friendly and would happily explain the flavors of the dishes.
5. Greenstreet Cafe
If you want a nice relaxing place to have Sunday brunch, you must definitely check out Greenstreet cafe. This restaurant has a very unique bookstore vibe. The decor and ambiance are very welcoming and friendly! This restaurant is located in the heart of the Coconut Grove area.
This cafe is one of the must-see destinations in Miami as this restaurant is extremely cozy and comfortable while being trendy. The atmosphere in this restaurant is excellent, both inside and out. Eating outside is recommended so you can have a nice view of the street and the place's vibe while enjoying the dishes.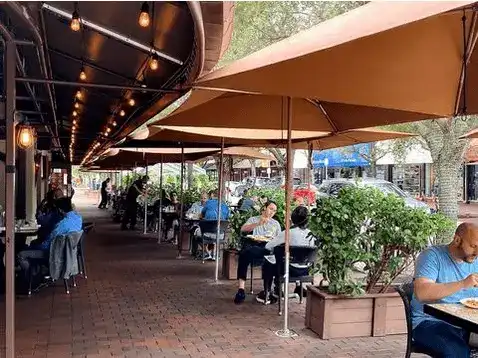 This restaurant is quite popular for its weekend brunch options, which makes it quite busy. Thus make sure to make a reservation before visiting this restaurant. This restaurant's menu is very diverse, and it features many options for innovative food and drinks. The dishes are very exquisite and reasonably priced.
The food arrives quite fast. They have breakfast, lunch, and dinner menus. Their menu includes fresh salads, pasta, sandwiches, wraps, and delicious entrees. Their salmon salad is particularly good as it is always grilled to perfection.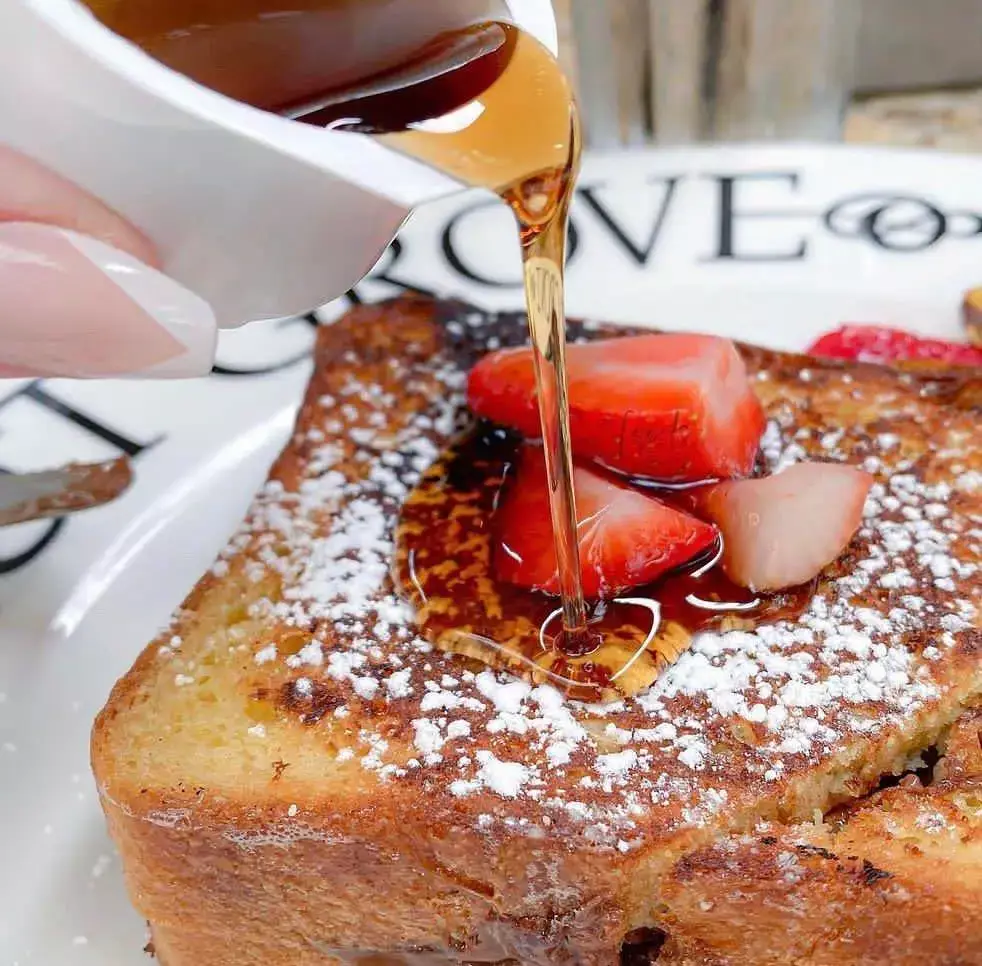 The signature dish of this restaurant is their Nutella French toast. Their Nutella french toast is sinfully delicious! Their cinnamon roll pancakes are completely out of this world. These pancakes are light and fluffy with a rich cinnamon flavor.
Also, check out their Coconut crusted french toast, eggs benedict, Lobster ravioli, and burgers. This restaurant also has very rich coffee. The employees are super nice and attentive. Despite being busy, the service will always be great! This restaurant is very accommodating, and the staff makes sure to give a detailed explanation of the dishes by highlighting their flavors!
6. Sagrado Cafe
Sagrado cafe is one of the places which offer the best breakfast in Miami fl. This restaurant offers authentic Brazilian brunch. This restaurant is located across the street from the Frost Museum of Science, making it a perfect brunch location.
The atmosphere of Sagrado Cafe is very beautiful and cozy! The cafe has an all-day breakfast menu with many options of açai bowls, customized omelets, unique sándwiches, pancakes, and tapioca crepes. This restaurant also has gluten-free alternatives. This restaurant is truly a hidden gem in Miami, fl.
The food is quite generous and of high quality. The presentation of the dishes is also phenomenal! Their traditional Brazilian entrees are extremely delicious. Their açai bowl would be the best you could have ever had!
Their omelet is very huge, and their pão de queijo is very flavourful. Their cheese bread panini is very crispy and flavourful. Do not forget to try out their avocado toast, french toast, and waffles.
Their juices are very fresh and delicious. Super Greens Juice and Passion Fruit Juice are the must-try juices at this restaurant.
The best part about this restaurant is its coffee. They also have a lot of fun coffee as well as dessert options to choose from. They have a lot of innovative coffee options. Their Brigaccino is out of the world.
The staff is well educated and well prepared to give a detailed explanation about the unfamiliar flavors! The restaurant staff are some of the friendliest people you could ever encounter in Miami, fl.
Highly recommend this place!
7. Crema Gourmet Espresso Bar
The Crema Gourmet Espresso Bar is known for its all-day breakfast in Miami. This restaurant has a very cute and relaxing atmosphere. This restaurant is a gem located behind the Miami beach fl.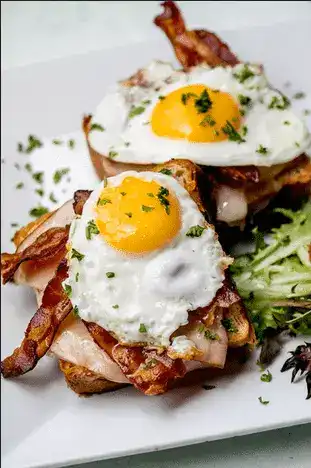 This restaurant's menu has various dishes, such as deliciously crafted smoothies, coffee sandwiches, and more. This restaurant has plenty of gourmet-style dishes made with fresh and organic ingredients. The portions served in this restaurant are HUGE!
Make sure to try to out their avocado toast. It is a delicious breakfast served with an egg, making the entire dish out of the world. This restaurant is known for its Breakfast sandwich. The breakfast sandwich is served on a baguette with cheddar cheese, bacon, lettuce, scrambled eggs, and tomatoes. The simple dish tastes extraordinary at this restaurant.
Their open-face breakfast sandwich is very flavourful, and the croissant breakfast sandwich is also splendid. The restaurant also serves great Greek scrambled eggs, acai bowl, Greek yogurt with fruits, fresh croissants, and breakfast sandwiches.
This restaurant does a great job of elevating a simple dish like oatmeal with fruit into a delicacy. This dish is very flavorful as they serve a huge portion of oatmeal along with slices of banana and strawberry glazed in honey and cinnamon.
Their lavender latte is a must-try at this restaurant. Their coffee is great too. The flavors of their coffee are very rich and flavorful.
8. Cafe Bastille
If you are looking for fresh breakfast to eat in Miami beach fl, you must visit the cafe Bastille. This cafe makes you feel like having breakfast in Paris instead of in Miami. This restaurant is undoubtedly one of the hidden gems in Miami beach, fl.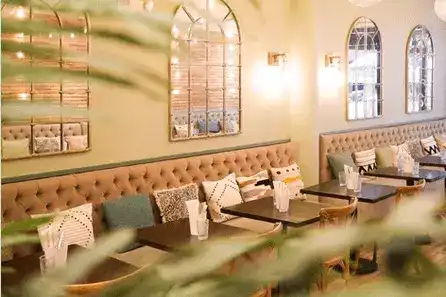 This restaurant is such a chic place. It is very beautiful and comfortable. They have an incredible breakfast menu. The portions are large, and the flavors of the dishes are rich.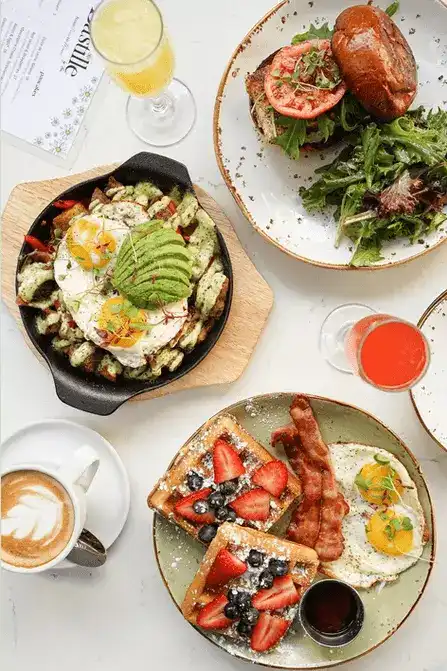 Their chicken sandwich is extraordinary; their dulce de lèche pancakes are also stunning. The crepe served at this restaurant is absolutely out of this world. This restaurant elevates a simple dish like an egg to a flavorful fancy meal. The side of scrambled cheese eggs and delectable crispy bacon is beyond perfection.
Their salmon burger is always cooked to perfection. Do not forget to try out their waffles and eggs. It is a perfect combination of sweet and savory combo flavors. Their fries are crunchy and flavorful.
Their croissant sandwich is humongous and so filling. The croissant sandwich is served with eggs which are of perfect texture. Their Cuban Eggs benedict would be the best breakfast you could ever have!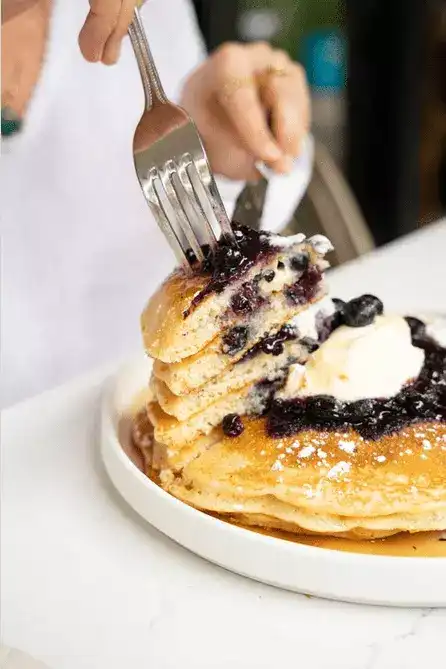 Their pancakes are always fluffy. Their Grande Bouffe crepe is extraordinary. It is filled with grilled chicken, spinach, mushrooms, and Swiss cheese. Do not forget to try their French Toast, Smoked Salmon Benedict, and French Onion Soup.
One of the most ordered dishes at this restaurant is their Cajun Shrimp Benedict. It is served on an open-faced croissant along with tomato and avocado. The croissant is always fluffy, and the shrimp is well seasoned.
The service at this restaurant is also top-notch. The staff is friendly and attentive. The servers make sure to check on their customers despite being very busy. The employees at this restaurant are very polite and courteous.
9. El Bagel
El Bagel is hands down the best bagel spot in Miami. It is located on Biscayne Avenue. It is more of a grab n' go kind of spot. They also have a small outdoor dining option.
El Bagel offers specially hand-rolled bagels free of any fillers or wheat massagers, which makes the bagels' quality exceed our expectations. It is recommended to order both bagels and sandwiches here. The dishes are freshly prepared and packed very quickly.
The menu is filled with many options made with amazing flavor combinations. They have various options, from traditional smoke salmon to more interesting combos. They also have an option of vegan-friendly bagels. All their bagels are toasted and warmed to a perfect temperature, making the bagel not chewy and hard.
They also use fresh ingredients and creamy and delicious homemade cream cheese spreads in their dishes. Their bagel sandwiches are also phenomenally made with unique ingredients like guava marmalade, whitefish salad, and roasted jalapeños.
Their King Guava is an amazing combination of flavors made with guava marmalade, cream cheese, fried egg, and papitas. The fried egg and salty papitas perfectly balance the sweetness of the guava marmalade. Also, ask to add more bacon to this dish because it elevates the entire taste of this dish.
This restaurant is known for its signature dish, EB Original. The Eb Original consists of thick bacon, roasted jalapenos, and scallion cream cheese. The entire dish is delicious as it combines cream cheese, bacon, and jalapeno perfectly. The entire dish is roasted to perfection and it is quite filling.
Their whitefish grill salad is also incredible. It consists of whitefish, cucumber, dill, and red onion. It is very rich in flavor! Their Avo Spesh is a bomb. It has a unique combination of avocado and radish on a bagel. Their poppy seed bagel with scallion cream cheese is beyond perfection.
The most ordered dish at this restaurant is their BEC. It is made with thick bacon, a perfectly runny egg, cream cheese, and tomato jam. This could easily be the best bagel you could have ever eaten in your life. The dish is extremely cheesy and full of flavor. The bacon is perfectly cooked, and the entire dish can be very filling.
Their Lox Supreme is also quite famous. They serve a generous portion of this dish. It consists of smoked salmon, cucumber, tomato, cream cheese, capers, dill, and pickled red onions. It has a great texture, flavor, and composition. The veggies in his dish taste extremely refreshing, and it goes well with the salty lox.
Their sea salt bagel is also extraordinary. This restaurant also sells Bagel Drip Coffee roasted by Great Circle. It is extremely delicious and quite addictive!
The employees in this restaurant are very friendly and receptive to all the customer's requests regarding their bagel preparation and alterations orders.
El Bagel undoubtedly sells the best bagel in Miami for sure. It is highly recommended to visit this spot for the best bagels in Miami fl.
10. Pura Vida
If you are craving a healthy and delicious breakfast in the comfort of your home, you must check out the Pura Vida on south beach. Pura Vida is an excellent place for breakfast and lunch in South beach, Miami, fl. This restaurant is a sidewalk cafe with a very cute interior and decor.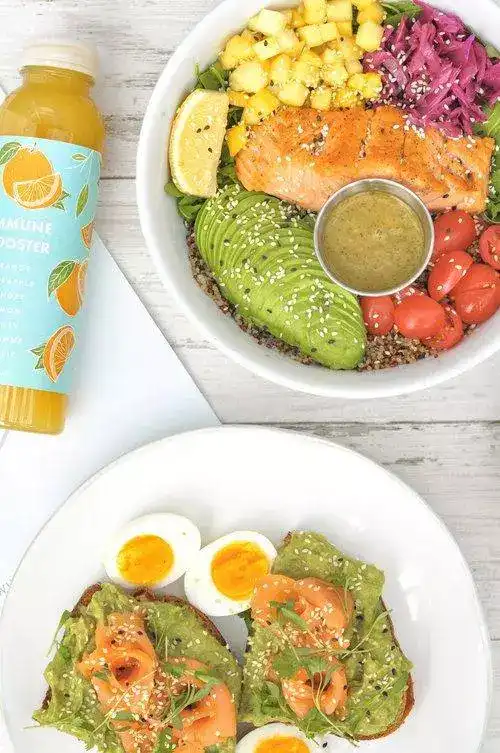 This restaurant serves an all-day breakfast menu consisting of healthy salads, wraps, acai bowls, smoothies, bowls, juices, coffee, and more. Their menu can be eaten during any part of the day. The dishes served at this restaurant are very healthy as it is made with organic and fresh ingredients. They serve quite filling portions for a reasonable price. They also have vegan options in this restaurant.
Their Spicy Tuna Bowl is a wonderful blend of flavors. You must definitely try their volcano wrap, chicken wrap, and chicken and beef empanadas. Their egg sandwich is also perfect, and their guacamole and adasha lentils are out of this world.
Their garden greens salad is humongous and very flavorful. Their avocado toast and avocado egg wrap are phenomenal! Their pesto chicken sandwich is flavorful as the chicken is perfectly cooked.
Do not forget to try their coconut guava cookie, which is beyond delicious. Their acai bowl and dragon fruit bowl are the most loved dishes in this breakfast spot. Their dragon fruit bowl is extremely delicious as it is not too sweet, and the granola is crunchy! Also, try out their vegan banana bread when you visit this restaurant!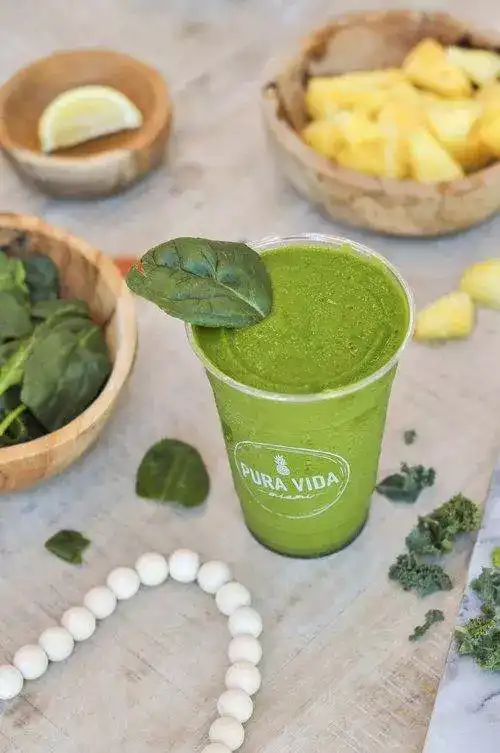 This restaurant also has a variety of delicious smoothies and fresh juices. Their green juices are the best juice in the entire south of Miami. Their orange juice is highly recommended. Their coffee is also extremely fresh and well made. The service is also quick and great.
If you want a pleasant morning in south Miami, you must visit this restaurant. This restaurant has a very healthy vibe and is Eco-friendly. So check out this restaurant when you visit south beach.
Suggested Reads:
10 Amazing Things to Do in Key Biscayne Beach
The Best Free Things to do in Miami in 2022!
10 Best Restaurants for Breakfast in Palm Springs
Verified Content by Experts
USA Tales has content written by niche experts, travelers, students, and those with real-life experience. Our content is also periodically reviewed by subject matter experts to ensure content accuracy and relevancy. Have a question? Email us at team@usatales.com