All about the camping sites in New Mexico
Feeling bored being a couch potato? Want some adventure in life? What about Camping in New Mexico? Yes, you heard that right. New Mexico is known as the "Land of Enchantment" as it has a huge range of camping opportunities starting from primitive tents to free remote camping and much more.
New Mexico is a perfect blend of beauty and elegance. Below in this article, you will get to know different camping sites in New Mexico, which will have examples of the following index tent camping, RV camping, free camping.
You will also get the answers to all your Questions regarding camping in New Mexico.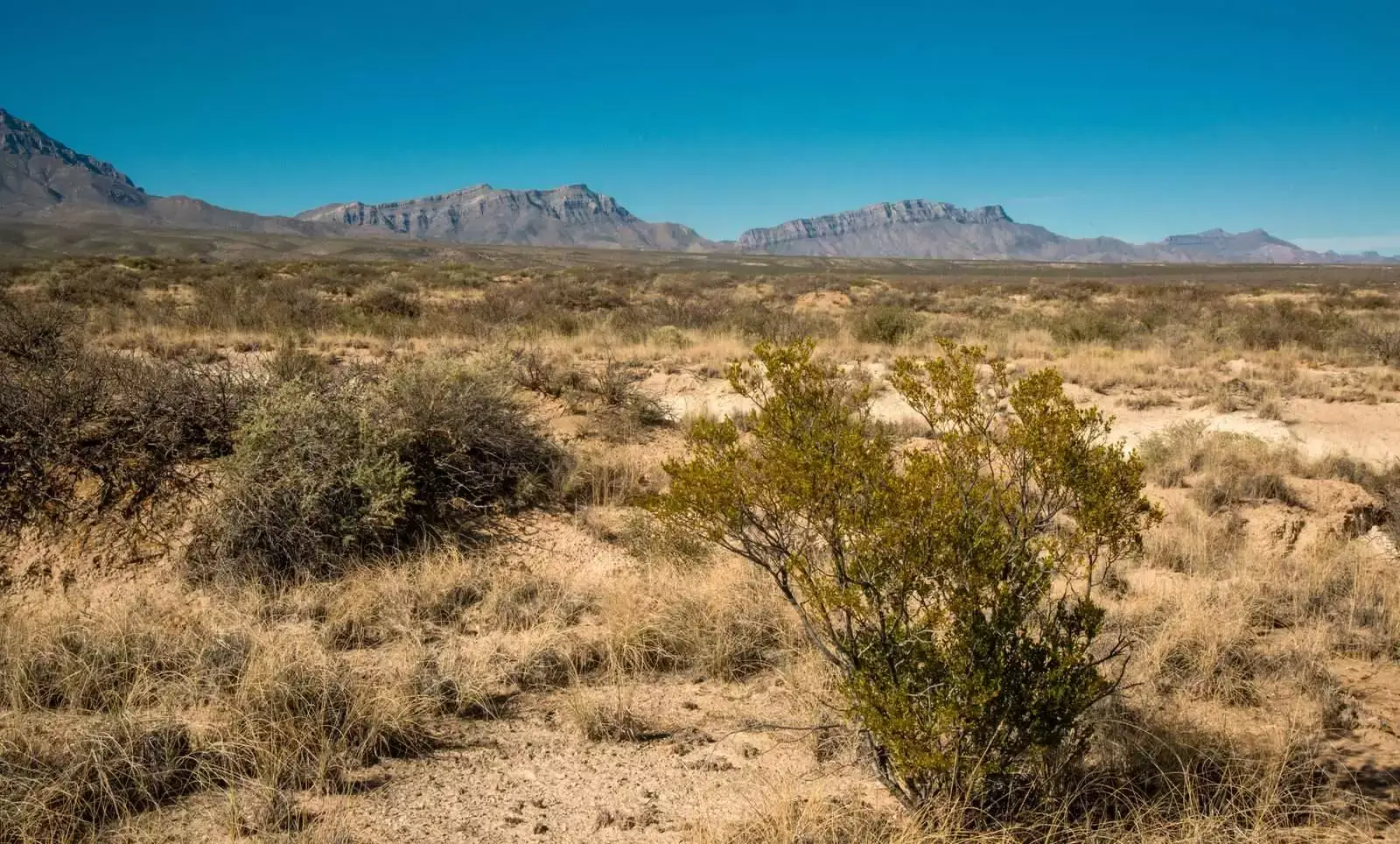 All the things you need to know about camping:
Many of you have heard about the word "Camping", but you wonder, What's that? Camping is an outdoor activity that usually involves away from home night stays with or without shelter, enjoying the beauty of nature.
Without shelter, you will have the chance to witness the miracles of nature. The beautiful sky, chirping of crickets, the stars, everything creates a heavenly feeling.
People also go camping in different parks to get a view of animals. People often combine different recreational activities like hiking, backpacking, canoeing, fishing, climbing, and hunting with camping to make camping more adventurous.
What should you carry for camping?
Camping also has its unknown hazards, so different types of equipment are also being taken to protect yourself and for survival. But the type of equipment depends on its purpose and what is being taken.
A survival kit is taken, which contains medicines, a band-aid, matchsticks, rope, halazone tablets, knife, etc. are taken. When camping is accompanied by rock climbing, lightweight equipment is carried, but heavy equipment is essential for winter camping.
Types of Camping Recreation:
Different people adopt different camping styles. Some of the types of camping are listed below:
Made from two words, canoeing+ camping, the name itself has its meaning. This camping is done by those who love both canoeing and camping. It's a nerve-wracking recreational sport that involves moving along the river currents.
The rivers are a source of wet ecstasy for intrepid adventurers who love to play with the water. They ply their waters in whatever way they can, starting from kayaks to Hypalon rafts. Canoe camping is also quite famous in the waters of New Mexico.
The Lake state parks are well known for their camping grounds. These lake state parks have swift lakes flowing through them and are perfect for water recreation activities, canoeing and kayaking. Although there is a campground, camping can be done anywhere along the shore if you're fine roughing it.
Tent camping is the most popular type of camping among all other campings. In this type of campaign, a tent is made where the person spends the night. Now, what is Tent? A tent is a shelter made of sheets of fabric or another material draped over a frame of poles or attached to a supporting role.
The conical-shaped tent typically used is known as "tepee" or "tipi". Sometimes people make it free-hanging, just anchored using guy ropes tied to stakes. This is done when the size of the tent is small.
They also have peak smoke holes not to accumulate smoke inside the tent—the Native American tribes most commonly used these types of tents.
Tents have a long history. Earlier tents were made by nomads who used to travel from one place to another and spent the night in these tents but nowadays, it is mainly used for recreational camping. Tents are a quick solution when you don't get a suitable place for a night's stay.
There is a huge craze for tent camping in New Mexico. Every year millions of people visit Mexico just for camping purposes. New Mexico has some beautiful places for tent camping. Some of them are Santa Fe national forest, Heron lake state park, White sands national park, Pecos national historical park.
When camping in New Mexico, the Santa Fe National Forest is the first choice. Located at the summit of Truchas Peak, within the Pecos Wilderness, Santa Fe national park is a protected national forest in northern New Mexico.
The scenic beauty of the forests attracts tourists every year. Bordered by the beautiful Jemez Mountains, the picturesque River falls are flowing through enchanting Jemez. You will also find Jemez falls campground nearby.
Another well-known name in tent camping is Carlsbad Caverns national park. The underground wonder is located in one of the most iconic camping destinations in New Mexico.
The park is not one of the developed campgrounds, but those who like to be isolated and loves rough camping can give it a chance. Carlsbad Caverns National Park is mainly suitable for backcountry camping.
Here staying is free, and it also has a visitor center which helps you out with your issues, but the park authorities are a little careful about the cleanliness of the park. They expressly forbid any food or drinks besides pure water outside the underground snack bar.
This park, along with backcountry camping, has plenty of other fantastic attractions like several hiking trails and offers ranger-guided programs.
Though the programs are nighttime exclusive, like stargazing, if you are fortunate enough during the appropriate season, you can even watch the bats fly in and out of the caverns they call home.
RV camping, also known as Recreational Vehicle campaigning or sometimes known as Caravan park, is a camping ground where camping is accompanied by travelling and not that typical tent camping type.
The RV camping is done in RV Park. RV parks are developed campgrounds where you will also find all facilities like Tv power, motorhomes, drinking water facilities. Electric vehicle holders even get car chargers, especially in those areas where a charging facility is not there.
Some RV Parks like the Junifer Family campground also come with a picnic table, grills for food, and fire Rings.
Rv camping also has HOOK-up, a term given to the types of facilities available. Some of the hookups found in RV sites are:
Full-hookup: Full RV hookups means the RV site has fresh water, electricity, and a sewer. A person can enjoy the facilities by connecting to any of these. These are an excellent option for those who like to have a home-like feeling in camping.
Electric hookup: The electrical hookup provides electricity to charge all your devices with electricity. In addition to that, you can also use power for heating and air conditioning systems.
Boondocking: The other name for "Dry camping". Here you will not get anything like water, electricity, or sewage, so you have to be aware of your battery level, water arrangements, everything. So next time you go to a Boondock RV site, keep in mind these points.
RV camping in New Mexico is always top in the list of tourists. People in search of temporary peace visit the RV parks with their families to get inner satisfaction.
Some of the known Rv camping sites in New Mexico are Aguirre Springs Campground situated in New Mexico is famous for its pine tree trail.
Tourists get the opportunity to sleep below the needles of the organ mountains, which are a steep and jagged mountain range that rises remarkably from the low-lying areas in Aguirre Spring Campground.
This is where the pine trail begins. Pine trails are a four-mile loop that takes people to the base of the needles. Water is available only on the host site.
Another RV camping site in New Mexico is Carson National forest which has an Elephant rock campground. This place is suitable for fishing, and there are 20 campsites, of which some are suitable for RV campaigning.
12 best sites for camping in New Mexico.
You have only got information about camping types and what you should do when you go camping. Now I will elaborately tell you about the 12 best places for camping in New Mexico.
You will love to explore these places and will indeed thank me later that I did this much hard work to compile these different places and bring them to you in a detailed form.
1) Santa Fe National Forest
I mentioned this national park earlier, but it needs special mention because of its breathtaking beauty.
One of the famous Five national forests of New Mexico, a 20-minute drive from Santa Fe, brings you to Santa Fe National Forest, a camper's paradise with 200,000 acres of canyon wilderness. Santa Fe national forest lies in the heart of North Central New Mexico.
Why is it so famous? Within the forest borders, there are lush meadows, miles of conifer trees, and a dormant volcano which adds to its beauty. The alpine forests and fly fishing streams welcome hikers and anglers of all skill levels.
The highest point in the forest is the summit of Truchas Peak, located in the Pecos wilderness.
Each year visitors coming from different parts of the world enjoy different activities such as camping, fishing, hiking. Even residents have access to use the natural forest products.
2) Carson National Forest: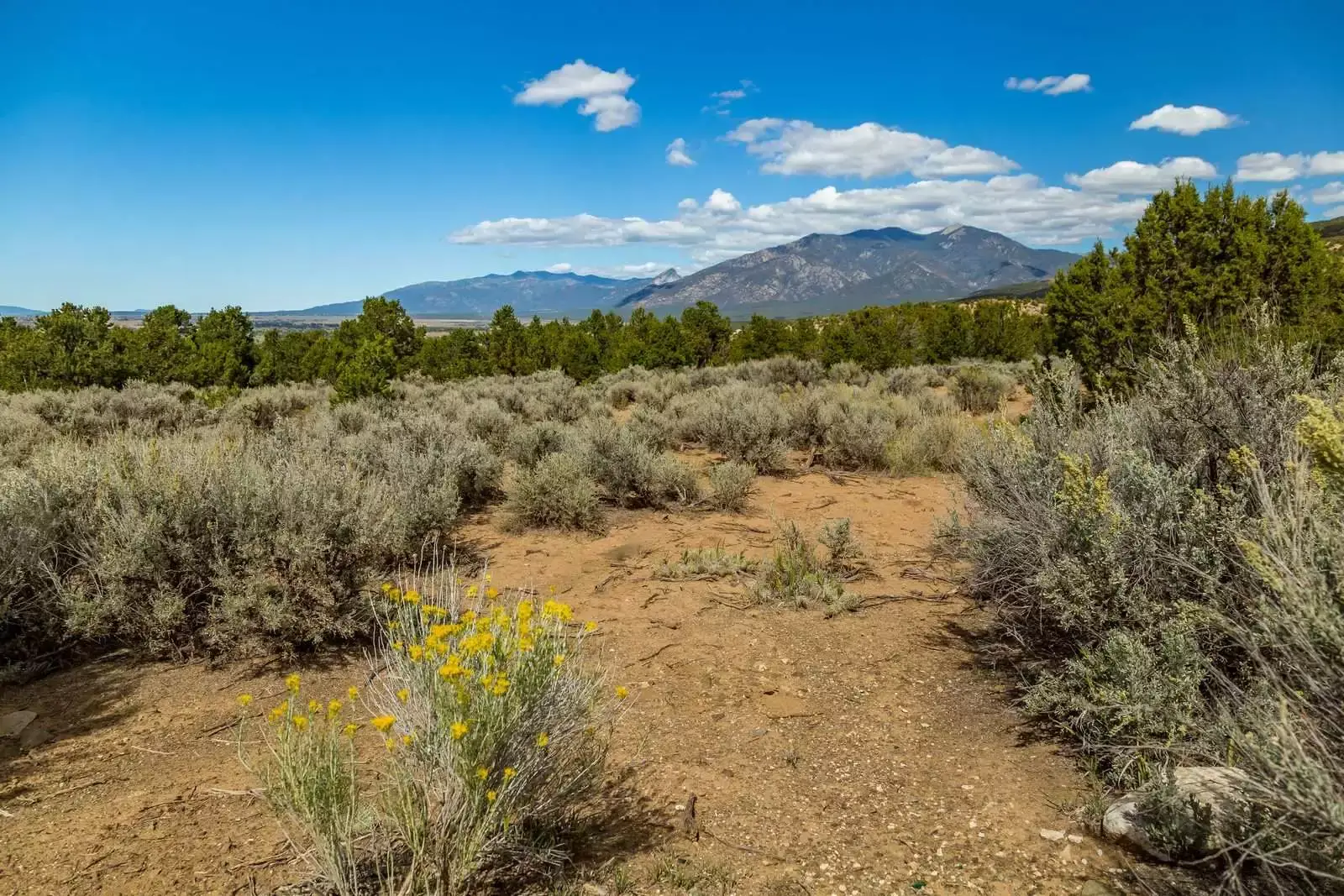 The Carson National Forest is one of the prominent sites for camping in New Mexico. Situated near Questa, this national forest has Columbine Campground between Questa and Red River, New Mexico, rests at an elevation of 7,900 ft, and is surrounded by spectacular natural scenery. The Columbine twining hiking trail is also found here.
This national forest also has full hookup facilities like water, vault toilets, picnic table. That's why millions of tourists visit this place each year.
3) Navajo Lake State Park:
Navajo Lake State Park is situated about 20 miles outside of bloom field. This lake park is one of the largest lakes in the New Mexico lake park system. The camping grounds surround the main bulk of the lake.
The Cottonwood campground offers a shady campsite near the cottonwoods, famous for boating and fishing facilities. This Navajo Lake State Park also has RV facilities like drinking water and dump stations.
Navajo Lake state park also has the San Juan River flowing through it. The San Juan River is also a rich fishing spot. If you head outside the city to Albuquerque, you will find the Petroglyph National monument.
4) White Sands National Park:
When we talk about white sands national park, the first thing that comes to our mind is White Sands National Monument, a 275 square mile desert of rolling white dunes.
The white colour of the White sands national monument is because of gypsum present in its composition.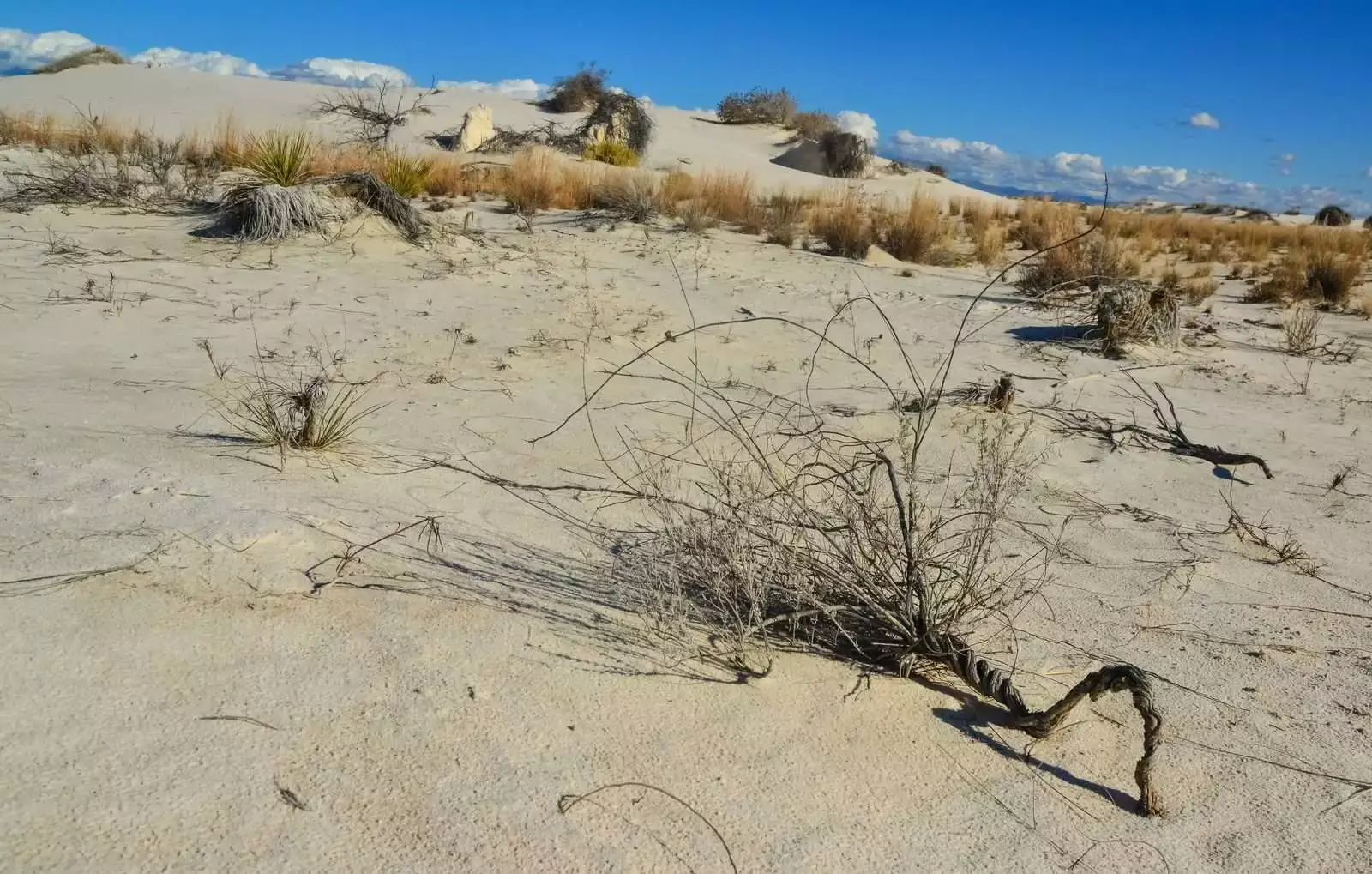 The main attraction of these national parks is their white-coloured dunes which mainly contain gypsum.
The white sand national park doesn't have a developed recreation area, but primitive campsites are present. The primitive campsites are places where you will be left for your choice.
The heart of sands is a place where you will find restrooms and a picnic area to enjoy.
5) City of Rocks State Park :
This state park comes from the incredible volcanic rock formations found here. Situated in the region of the Chihuahuan Desert of southwestern New Mexico, people each year visit this place to see its desert botanical garden and picnic tables.
6) Columbine- Twining National Recreation Trail:
This place is found along the columbine Creek shore, which flows past the campsites to the Red River.
The canyon got its name from the yellow columbine flowers that spreads throughout the forest floor. Along with that red thmibleberry flowers are there too. You can go for a morning walk to the Columbine Hondo Wilderness Area.
7) Heron Lake
Another beautiful lake is Heron Lake State Park. A Picturesque lake with tall pines of northern Mexico in the background. Designated as a "Quiet Lake" where boats don't rush and sail, maintaining minimum speed. This park is an excellent location for all types of paddle craft.
Heron lake state park is a popular choice for camping in New Mexico as people can do a lot of outdoor recreational activities like sailing, kayaking, skiing. The most important thing is that several campgrounds are on the shore of this lake, so people love camping there.
8) Red River
Tourists visit red River for its excellent location. It is 20 miles from the Colorado state border and is reminiscent of a resort town.
This is a camping ground in New Mexico for those who are more interested in an easy-going vacation-style camping experience.
The Carson national forest is also near the red River. During winter, this place is loved for skiing and snowboarding resorts. It also consists of a dog park and tennis court where they love to spend their time.
9) The Wild Rivers Recreation Area
The Wild rivers recreation area is situated at the confluence of the Rio Grande and Red River, both designated wild and scenic rivers is a popular place for camping in New Mexico.
In this recreation area, people enjoy the view of the Rio Grande Gorge, a deep canyon sliced into volcanic flows by the Rio Grande. This area is rich in history, rugged beauty, and recreational opportunities.
10) Cibola National Forest:
The Cibola National Forest, a well-known camping site in New Mexico, is located to the east of Albuquerque and is famous for its picturesque scenery. The Sandia mountains region in the Cibola national forest gives rock climbers plenty of options to pick from.
In this national forest, you will find Petroglyph National monument, the largest petroglyph site in New Mexico.
11) El Vado lake park:
El Vado Lake State Park is located in New Mexico's northern mountains, and here, you get the chance to sail through two lakes – El Vado and Heron. Starting from birding to boating to camping, you will remember every moment you spend there.
12) Elephant Butte Lake State Park:
Finishing my list of camping in New Mexico with these beautiful places. This Lake state park is the largest and has State's largest reservoir. This is a primary camping site, and people enjoy fishing in the River. This place also offers Hiking and Biking Trails.
Take away:
New Mexico is a haven for tent camping under the stars. Above you got to know about different camping sites in New Mexico.
There are many more, but I cannot list them all here. If in this summer or winter you want some adventure and fun in life, then do give these camping sites a visit.
We will wait to hear about your experiences. Feel free to share them with us.
Suggested reading:
Best Sports Bars in New York City.
Verified Content by Experts
USA Tales has content written by niche experts, travelers, students, and those with real-life experience. Our content is also periodically reviewed by subject matter experts to ensure content accuracy and relevancy. Have a question? Email us at team@usatales.com