How often do you wake up in the morning and wish you were in Mexico?!
Salsa in the dancing and salsa with my chips, those beautiful hats, and amazing culture. It just enthralls us all to go to new places. But not every day is a vacation. But it can be when you cook the world's delicacies at home.
Mexico a country of delicious and extraordinary food. The place that gives us so many great movies and, most importantly, the all delicious, not enough exaggerated Enchiladas.
Enchiladas are juicy, saucy, and based on tomato paste and tortillas. Covered with lots and lots of cheese and baked till yummy!…
Yes, these yummy bites of joy sound hard to make but they are very easy. But how to make enchiladas at home? Let's discover what makes an enchilada an enchilada, and make our homemade enchiladas.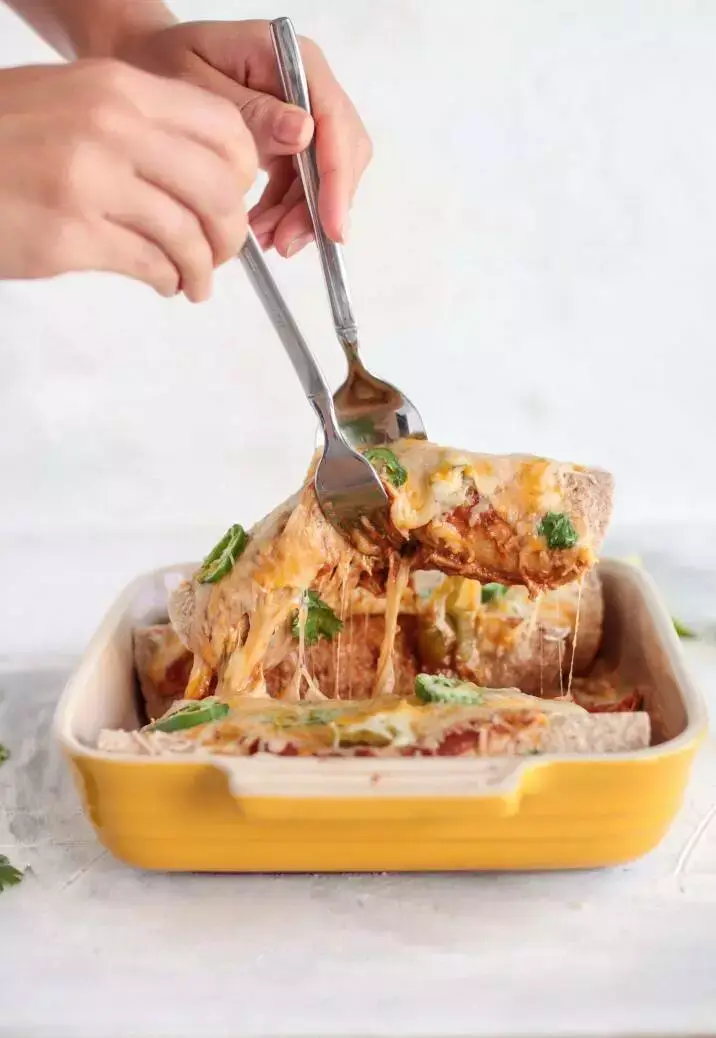 The History of Enchiladas
The rich Mexican food traditions can be credited for introducing Enchiladas to the world. Historians say enchiladas originated in the Aztec period when food was traditionally rolled into tortillas. Enchilada comes out of the Spanish words "enchiladar," meaning "seasoning with chili." In the centuries and decades since these were invented, dozens of different enchiladas are now traditional throughout the region and Latin America.
Now let us learn how to make enchiladas.
What Are Enchiladas?
Before learning how to make enchiladas, we need to know what Enchiladas are.
Enchiladas are like burritos or wraps. They consist of a delicious enchilada sauce called the Ranchero Sauce. This sauce is a tomato-based Mexican gravy. This enchilada sauce is a little tangy, spicy,, and sweet. The perfect element to bring together your enchilada. The enchilada sauce evenly spread brings out an amazing flavor.
Now, variations have come up, but the authentic enchilada sauce is based on tomato paste.
The Basic Theme
How to make Enchiladas revolves around the basic theme of tomato base
Usually, enchiladas have variations on one basic theme: Cover tortillas with the filling, place the tortillas on a baking plate, and cook with sauce and cheese underneath. No idea how one can resist such combos. The main sauce is the red enchilada sauce. Green enchilada sauce is also used sometimes, along with sour cream. This delicious baking dish takes some time to cook but is worth the wait and effort.
How to Make Enchiladas as Good as My Favorite Mexican Restaurant?
Knowing what makes Enchiladas and how to make enchiladas will last your whole life. Learn a new way to cook enchilada sauce from scratch.
Everyone has the opportunity to learn the craft of making homemade enchiladas — they are an easy Texas-Mex specialty.
The key is to make the perfect Ranchero Sauce and bake the enchiladas properly.
The filling can vary according to one's liking.
Full Recipe
How To Make Enchiladas: INGREDIENTS
Shredded cheese
Shredded Lettuce
Diced tomatoes
Green onions
Green chiles
Chicken broth
Taco seasoning
Ground beef
Chopped Cilantro
Jack cheese
Olive Oil
Pickled jalapeños
Gluten-Free flour
Refried beans
Fresh toppings
Fresh Cilantro
Red Sauce
Dried chiles
Paprika
Chopped Garlic
Chopped capsicum or bell peppers
Cumin Powder
Malt Vinegar
Sugar
Salt
Parsley, Basil, Herbs
Cayenne Pepper
Water
Habanero or Spicy Sauce
Mozzarella Cheese
Tortilla Discs
Shredded Chicken
The main ingredient is the tortilla discs, on which the stuffing will be spread. These will be rolled up and placed in the baking dish. Alter the seasonings according to the guests you are hosting. Salt, sugar, and pepper help with seasoning. Remember, everyone has a different taste palette.
Cayenne pepper helps give an exciting zing to the tomato base. Habanero is preferred, but the spicy sauce will also do. Paprika can also be used to flame up the dish.
Gluten-free flour must be used for gluten-free guests. Refried beans help bring out more of the flavor.
Jack cheese can be used. Mozzarella cheese gives us a juicy, stringy texture that melts in the mouth.
Parley, basil, and other herbs bring out the Italian side of the dish.
Pickled jalapenos can provide a subtle spice flavor but are not preferred by all. You can also go for olives and mushrooms and finely chopped lettuce. Dried chilies can be used instead of paprika. Olive oil gives the dish an enhanced flavor. In chicken enchiladas, you can also use chicken broth for cooking the vegetables. The meat used should be tender and properly shredded or diced.
You can vary the ingredients to your liking. The Sauce many comprises tomato paste. The rest of the vegetables are used for the filling. In the filling, you can add any type of meat that you like. Like, chicken, beef, pork, etc. These, in turn, make chicken enchiladas, beef enchiladas, and pork enchiladas. Use ground beef to help give a better texture and taste.
Shredded lettuce can be used with cilantro as garnish.
Choose The Tortillas
Before going about making enchiladas, we need to choose the right tortilla.
Technically, the best way to make an Enchilada is to pick the best recipe and add your ingredients together.
When we decide to make a meal plan, the tortilla is ready. Corn tortillas are traditionally served as an enchilada. Flour tortillas also work. Choose a 7 or 8-inch flour tortilla or 6-inch corn tortilla that fits all ovens. Recipes vary, but for three-quart round mashed potatoes, you'll need about 8.5 tortillas.
Tortillas can be made of corn or all-purpose flour. If you are health conscious, you can use a multigrain roti or healthier tortillas. If you make the tortillas at home, it is an easy recipe and also makes it healthier.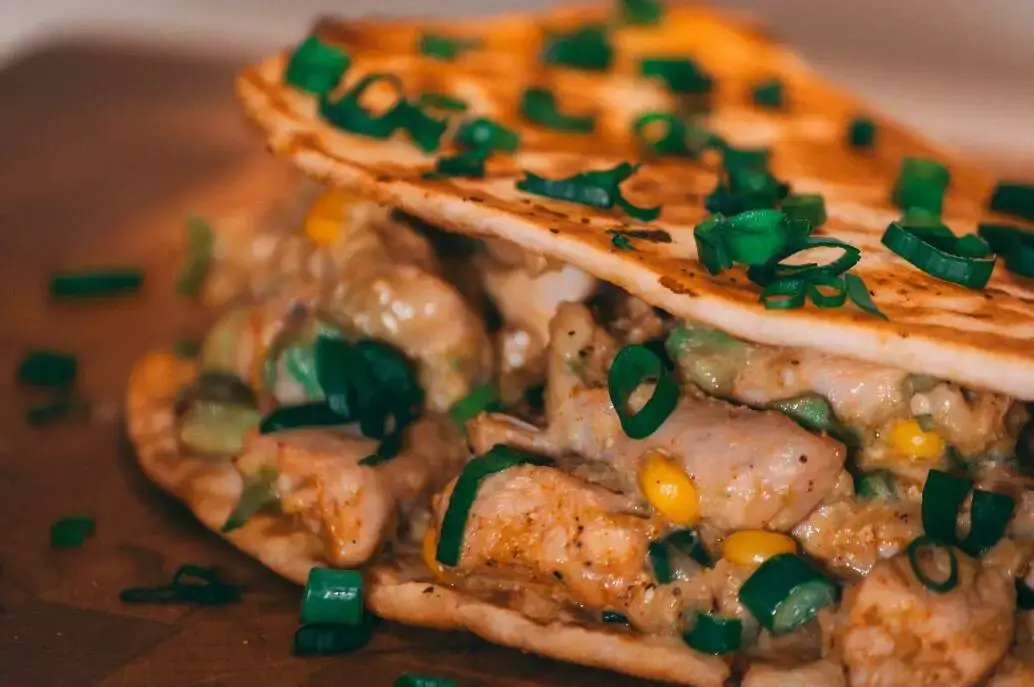 Make The Enchilada Sauce
Covering enchiladas in sauce enhances taste & helps retain moisture during cooking. How do you prepare an enchilada sauce? Add two teaspoons of the flour; bake for 1 minute. Mix two teaspoons chili powder and 1 teaspoon dried oregano in a jar; heat for a minute. Make a mixture of 8 oz. An oblong tomato paste with no salt. Bring it hot; reduce temperature. Cover for 8-10 minutes or until slightly thick, stirring occasionally. That would make 12 cups.
The sauce binds everything together. The tastier the sauce, the tastier the enchilada. You can alter the sauce according to your needs. You can also store the excess sauce by freezing and using it with chips like salsa or to make enchiladas some other time.
Homemade Enchilada Sauce
How to make enchiladas also involves making the perfect sauce…
The enchilada sauce has a real Mexican taste! It's good and simple; you don't need a lot of sauce from a supermarket once you buy this. This recipe produces around 2 cups (1 oz) of sauce. It is possible to freeze 50% for the next day in two batches. Scales.
This sauce is amazing and can be guaranteed good for both the spinach artichoke enchiladas and the black vegetable beans enchiladas.
Choose And Prepare The Enchilada Filling
Enchilada Filling. The way you fill an enchilada can vary. Choose a variety of savory foods you will like: vegetables, cheese, beans, beef, poultry, and seafood. Make sure the filling is cooked to your specifications if necessary. Reducing the filling with chicken from the supermarket or precooked meat from your local supermarket is possible. Approximately 14 cups of filling for each enchilada. Roll tortillas.
The filling mainly includes rich vegetables and meat. They can be cooked in vegetable or chicken stock. They can be tossed and seasoned with your favorite seasonings. Add some fresh cilantro to garnish later. Black beans are also give a wonderful flavor.
The stuffing provides many nutrition facts. You can gain vitamin c from a hint of lemon juice. The vegetables provide you the vitamins. The salt provides the sodium. The tortillas comprise energy-giving carbohydrates. The meat provides proteins. The cheese provides fats.
All the elements of this dish come together to make a tasty and healthy dish. When you are bored eating the everyday veggies, just dip them in some beautiful enchilada sauce and lots of cheese, and there you have very easy enchiladas. Bake them till golden and enjoy.
The most important step of how to make Enchiladas is the stuffing.
Storing and Freezing Enchiladas
Now that we have learned how to make enchiladas, we also need to know how to store them.
For the storage of enchiladas, pack these in an airtight container. To freeze the enchiladas, keep them warm in the refrigerator until the temperature is right. Place enchiladas in a freezer bag and freeze. A wrapper or freezer will also help with wrapping.
This easy chicken enchilada will make a wonderful dinner in Mexico! They're covered with shredded chicken cheese and baked into red enchiladas. Set the temperature to 350 °F. In an enormous bowl, mix, the cooked chicken, 1 1/2 cups enchilada sauce, and generously sprinkle salt and pepper. Combine with taste.
Tortillas can also be stored for almost a week by freezing them. You can either bake the dish and freeze it or freeze it without baking, let it thaw when you want to have it, and bake it properly. Preferably eat it when fresh. But you can store the leftover. Leftover sauce can be used in other dishes or also stored by freezing. Freezing slows down the food bacteria and helps preserve the food for a long. At room temperature, the dish will get spoiled in a day.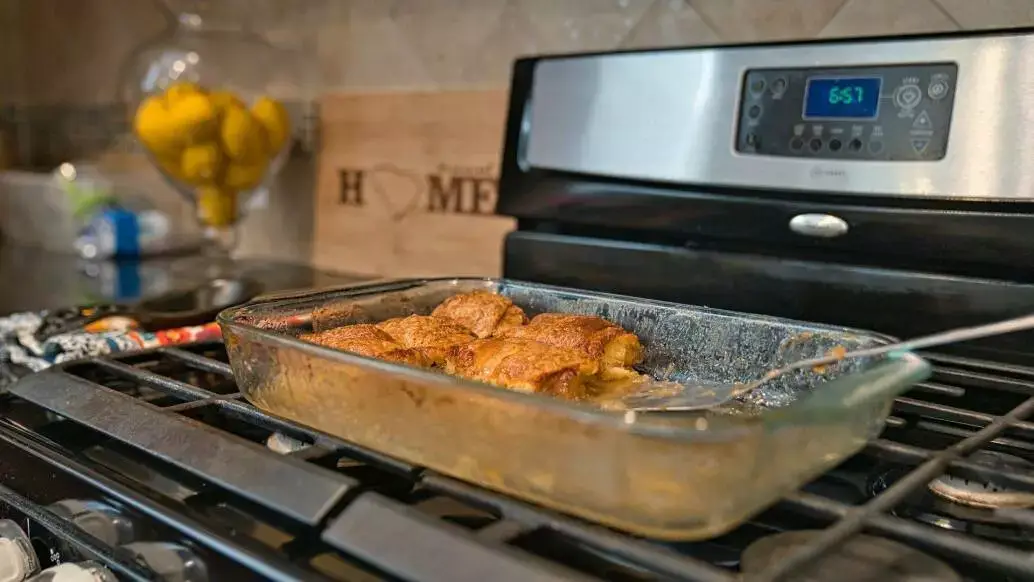 Chicken Enchilada Ingredients
Before we begin our Chicken Enchiladas recipe, let us list some important details about the ingredients needed for this easy chicken enchilada.
Chicken Enchiladas Recipes. Variations
The chicken enchilada recipe is extremely flexible; you may feel free to modify it any way you want. Do try.
Shredded chicken, beef, or any other diced meat can be used. Preferably tender. Season it properly. For vegetarians, this can be substituted with cottage cheese or tofu.
How To Make Enchilada Sauce?
It's an art of making great enchiladas, and sauces are essential components. This enchilada sauce recipe will help to improve the enchilada recipe for the next time you cook one. It is ready in a little over 10 minutes, and it will be good enough that you're not returning for the cheap ones you bought.
Chicken Enchiladas Recipe
The best Chicken Enchiladas recipe is easy and customizable. This is always popular and the perfect food prep and freezer!
This simple Chicken enchilada is the best Mexican meal ever! They are covered in chicken and cheese served on a simple enchilada and baked for 20 mins. These homemade classics are a family tradition and are perfect for easy weeknight meals. Is there any recipe to represent Mexico? This one is bold and true.
How Do You Prepare Tortillas for Enchiladas?
Tortillas can either be store-bought or be made fresh at home. The best tortillas would be the homemade ones.
Tortillas are made of all-purpose flour, also called flour tortillas.
Ingredients required:
All-purpose flour
Salt
Baking Powder
Virgin Olive Oil or Vegetable Oil
Water (warm)
To make the tortillas, all the dry ingredients should be mixed properly in a bowl. Preferably use a wooden spoon. The dry ingredients here include flour, salt, and baking powder.
Then add the water and oil to the middle of the dry mixture and mix it to form a dough. Knead the dough properly. Making tortillas is similar to making wheat flour rotis.
Keep the dough resting for about 15 minutes to allow it to rise. This action takes place due to the baking powder.
Later, make small dough pieces and roll them into small circles or the size you want. Don't let them stick. Butter paper can be used to keep them separate.
Heat a pan to medium heat. Cook the tortillas on the pan. Half a minute on one side, and when you see bubbles and golden spots, flip it and roast another few seconds and once it is properly cooked, it is ready to eat.
Take it off the pan and serve warm.
These tortillas can be stored in a container at room temperature for a day and can last a week if frozen. Make sure to separate them using butter paper, so they do not stick to one another.
These tortillas are best for making a beautiful enchilada, covered in delicious enchilada sauce and lots of cheese and stuffing. Now, you are ready with your tortilla and recipe for making enchiladas at home.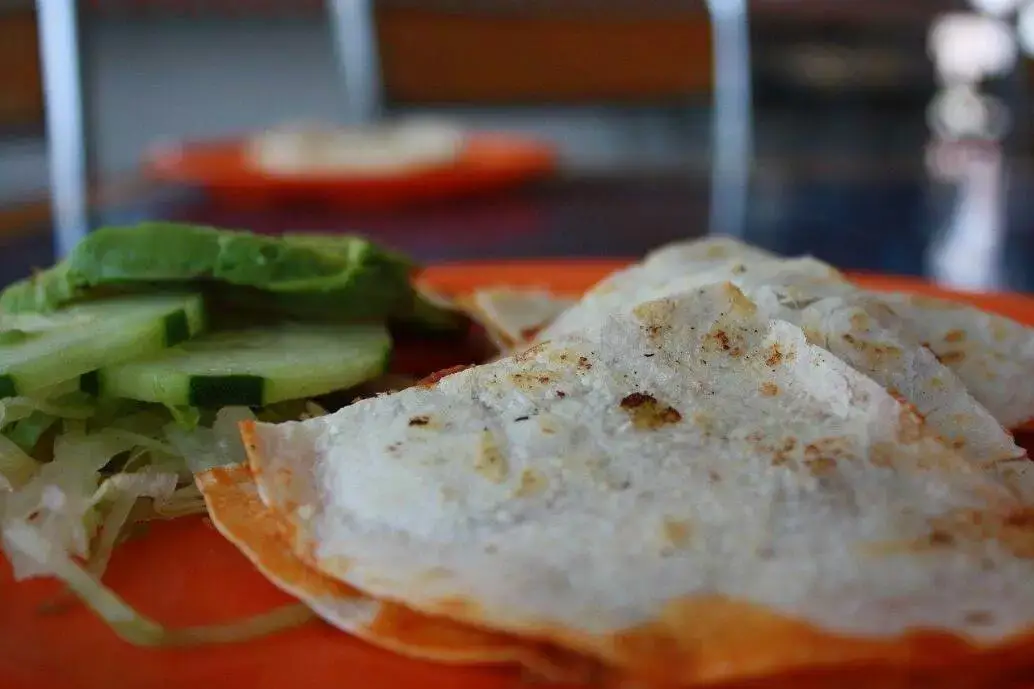 Can I Use Regular Tortillas for Enchiladas?
Yes, regular tortillas or store-bought tortillas can be used. You can also use other types of rotis or tortillas made of different flour based on your preferences.
Tortilla: Corn tortillas are commonly used for "Mexican-style Encantadas," although a common flour tortilla is commonly used for Mexican and American-style dishes because it is easier to roll. Almost every type can be used with this recipe.
How Do You Make Enchiladas Without Getting Soggy?
How to make enchiladas might be easy. But no one likes soggy enchiladas. The easiest and most efficient way to reduce soggy enchiladas is to briefly fry the tortilla in hot oil before filling and rolling. This is created mainly as a barrier to help the tortillas absorb more sauce and hence begin to crumble quickly.
Should Enchiladas Be Corn or Flour?
Corn tortillas were traditionally used in enchiladas, but flour tortillas worked.
Important Tips:
Keep these tips in mind while learning how to make enchiladas
Don't forget to preheat the oven.
Use diced tomato to give a better texture to your enchilada sauce and the stuffing.
The remaining cheese can be used on top as a garnish or stuffed inside.
Rather than buy enchilada sauce, try making one at home. Homemade tortillas also make the enchiladas more healthy and tastier.
Work on various recipes till you master and create your favorite recipe.
Spread all the remaining sauce evenly.
Use shredded cheese.
Use shredded chicken.
Store-bought sauce should not be preferred.
Chicken stock can be used to give the stuffing a better flavor. You can cook the vegetables in it.
High heat is suitable for baking enchiladas.
More cheese, and the better!
During events, try to make a double batch. Make it ahead of time. Taste one enchilada to make sure it tastes perfect. Add a generous pinch of seasonings.
Heat the oven to 350.
After some time reduce the heat and let it cook properly.
Sour cream and chili powder can be used to garnish the dish and give it a little twist. Sour cream acts like a balancing dip or side. The chili powder is for the ones who need more spice.
Corn tortillas will give you a more authentic taste than flour tortillas.
The red enchilada sauce doesn't necessarily have to be red. You can also make a green enchilada sauce using green chilies. But mostly tomato is used as a base, so it is found to be read. Red food coloring can be used to increase its appeal but it is not a healthy choice.
A freezer bag can be used to store the remaining enchilada sauce, which can be used later for up to a month.
Black beans give a subtle base-like taste, which you can build upon your flavors. You can also use refried black beans.
Variations also include chicken enchiladas and beef enchiladas.

Image by Alfonso Charles from Pixabay
So, it is easy to learn how to make enchiladas with this delicious homemade enchilada recipe. It can be used for birthdays, family dinners, as warm meals after a stressful week, a game night, or a movie night. Just bring the Mexican home by making delicious, mouth-watering, finger-licking enchiladas, chicken enchiladas, beef enchiladas, and many more! Use homemade enchilada sauce topped with shredded cheese and chicken, and enjoy a mouthful of heaven!
Also read: Best Spanish Restaurants in NYC
Verified Content by Experts
USA Tales has content written by niche experts, travelers, students, and those with real-life experience. Our content is also periodically reviewed by subject matter experts to ensure content accuracy and relevancy. Have a question? Email us at team@usatales.com