Portland is the largest metropolitan and urban city in Oregon, with plenty of Portland tattoo artists. It is a scenic and vibrant city in the Pacific Northwest of the USA. There are plenty of Portland Tattoo Artists across Oregon who are experienced veterans of the tattoo industry.
Portland is famous for its huge areas of green space, which include parks, forests, and mountaintops. This city is located in the seat of Multnomah County that is also famous for Multnomah Falls.
This city has been called the "City of Roses" for more than 100 years as its climate is ideal for growing roses. Portland is one of the few naturally suitable places for growing roses outdoors because it is located within the maritime west coast climate region.
Since 1888, this city has been known as Rose City, named after a large pink variety of hybrid tea roses that were bred in France by Madame Caroline were introduced here. Portland embraced the "City of Roses" as its official second name/nickname in 2003.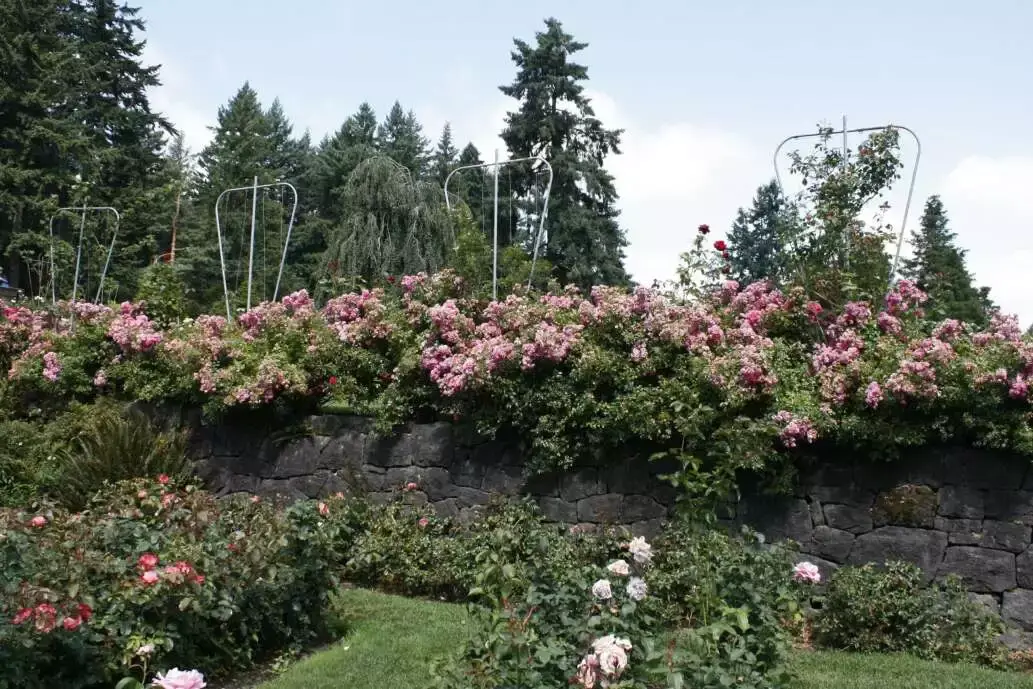 People who like outdoor activities are drawn to the "City of Roses" as it is warm, dry summers and cool, rainy winters. Furthermore, there are many great places to shop, eat and drink.
There are many fine dining places, street food located all around the city, countless breweries, distilleries, and coffee shops.
Portland, Oregon, is also famous worldwide for some other things like being a city of artists and writers. Different kinds of creative professions like comedians, comic book creators, authors, designers, etc.
Every kind of creativity is drawn to the life and scene of this city, and this, of course, includes tattoos.
Portland attracts visitors and tourists because of its vibrant pop culture. Food, beer, arts, festivals, nightlife, cultural communities, you name it, and Portland has it.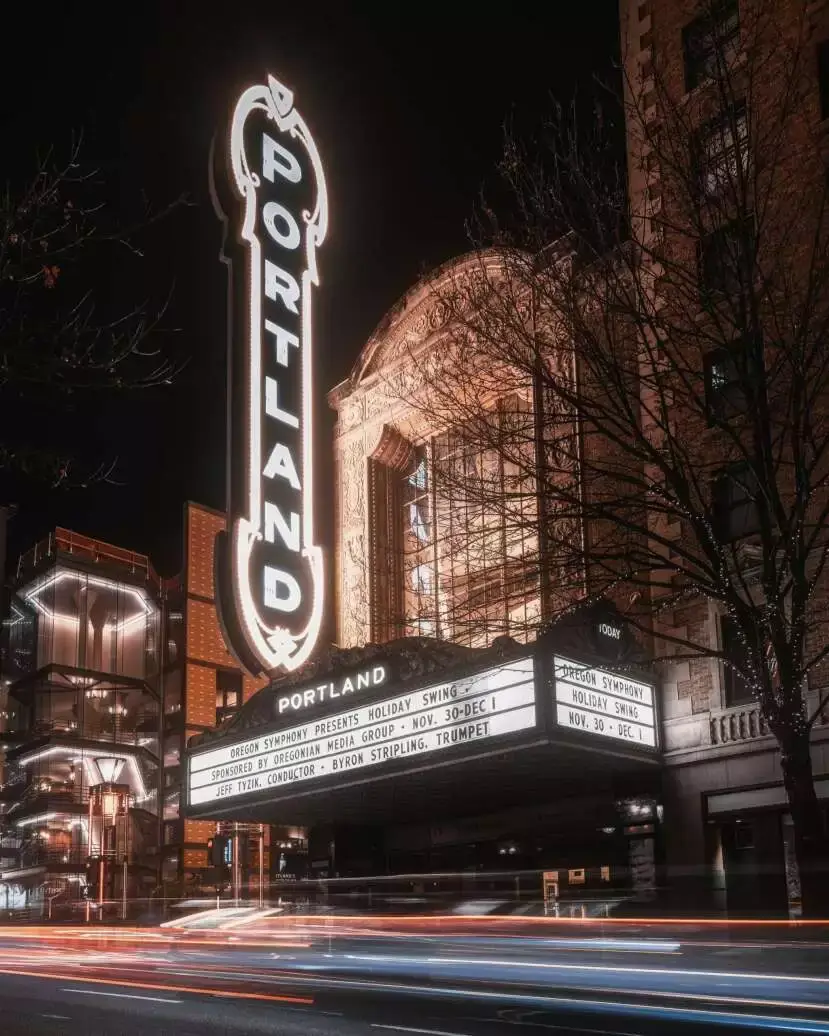 Portland is a hub for entrepreneurs, artists, and designers alike, with warehouses, studios, and maker spaces. Dance clubs, karaoke, and comedy all come out at night in Portland, along with late cheerful hours, showy bowling, and other spontaneous delights.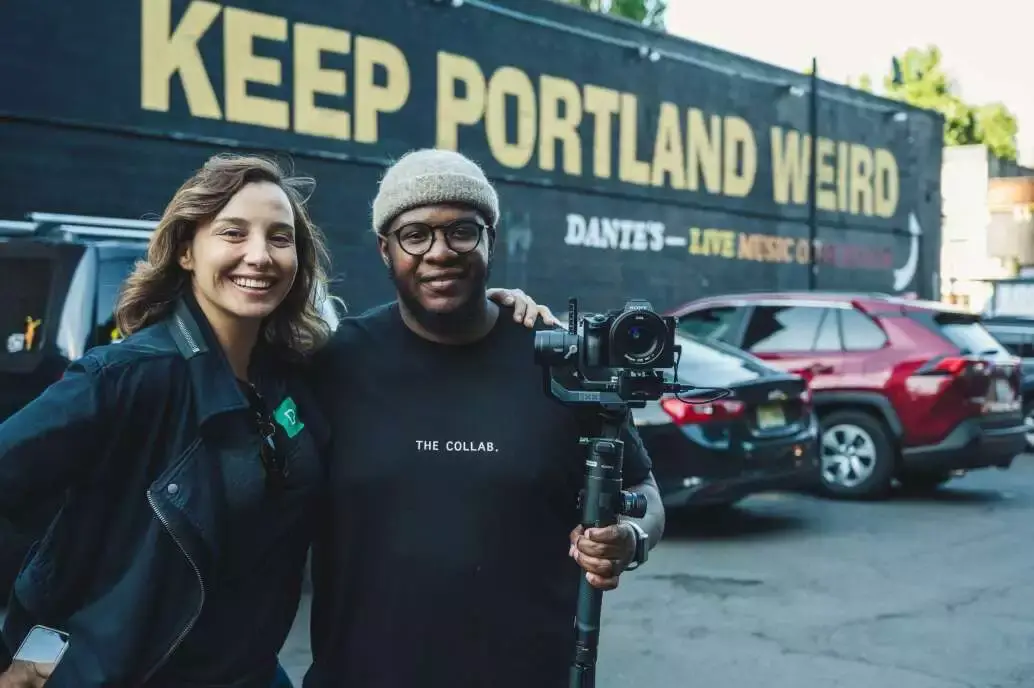 The natural and scenic beauty of Oregon exceeds all limit. This idyllic place situated in the north west of America has almost everything from ancient forests to rivers flowing from the steep mountain peaks to grassy plains extending for miles Oregon is a place which is indeed spectacularly beautiful.
Nature lovers will simply find everything in this place, it extends for about 95,000 square miles and your heart will tug with glee as you will discover the sauntering meadows, the cascading waterfalls and the sand dunes stretching for miles.
The history of tattoos in Oregon stretches wide across sailors of yesteryear in the past to the hipsters of the modern world.
Every few residents residing in Portland has a tattoo and this is a peculiar streak of the people living in the place. There are about 50 million inked people living in the US and so tattoos are an important part of the culture of this country.
Oregonians have always leaned towards getting inked by creative Portland tattoo artists. In fact, in the past, it was even declared a place where 'the tattoo ink never runs dry.'
The oldest story about tattoo art in a digitized Oregon newspaper was from the Jacksonville Oregon Sentinel with 'An Admirer of Washington in Trouble,' on December 10, 1870. This story tells about how the tattoo of George Washington could easily pinpoint an infamous criminal of Portland named Shultx on horseback on his chest.
In the past, people interested in the history of tattoo art were suggested to visit Astoria, Oregon, where the Columbia River Maritime Museum featured an exhibit titled 'Tattoo: The Art of the Sailor' on September 30, 2011.
Coming back to Portland tattoo shops, more and more people are getting something permanently inked of their bodies for various reasons. Some popular portland tattoo shops are Icon Tattoo Studio, Reliquary Tattoo, Grizzly Tattoo, Ever True Tattoo, etc.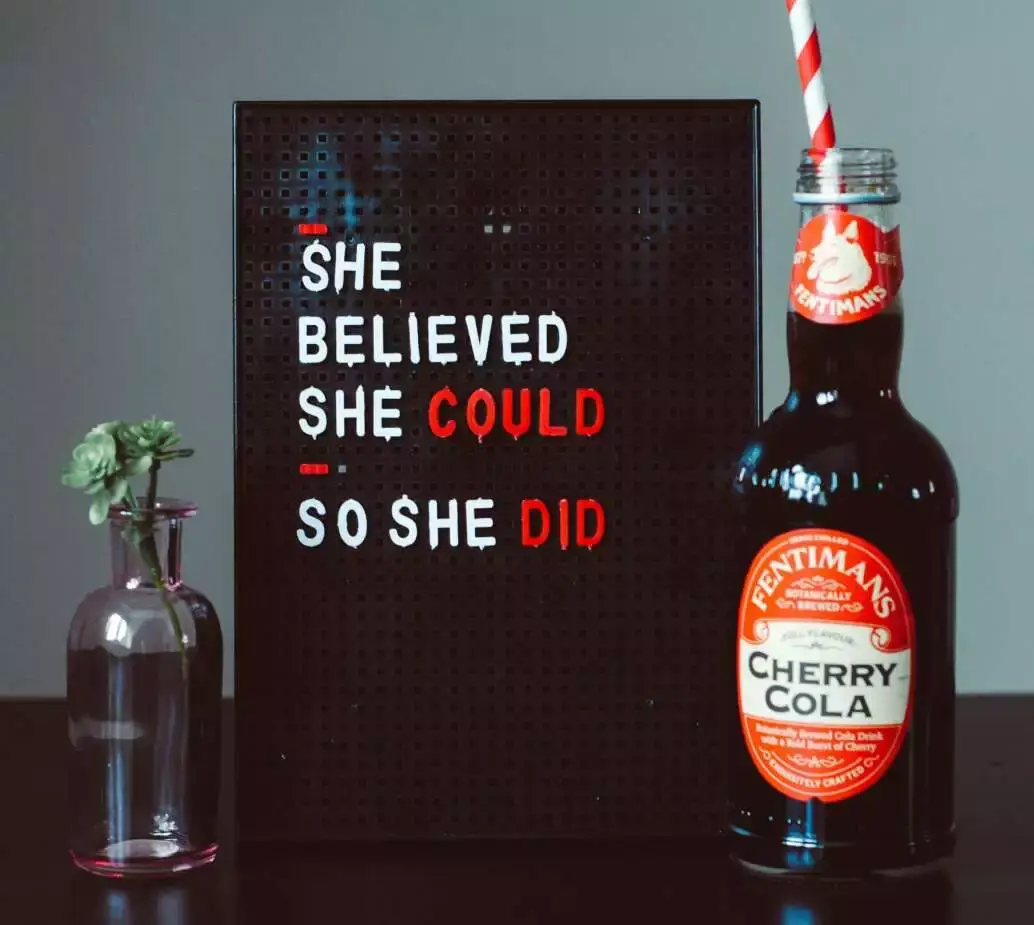 The tattoo art is not always just about the artwork, aesthetics, or expressing thoughts and views. For some, getting inked through their own choices is a way of reclaiming agency over their bodies.
Furthermore, this helps people feel more positive about their bodies. Especially for women, getting a tattoo can also mean regaining control over how men view them.
Additionally, tattoos can help people heal to cover up scars, wounds, or other marks they got when they underwent surgeries or suffered unwanted body branding/marking.
Experienced artists all over Portland have been honing their skills for years, and every one of them specializes in a variety of styles. Anyone who wants a tattoo but is anxious about something fashionable going out of style should consider a traditional design.
Many Portland tattoo artists either own their tattoo shop or learn through an apprenticeship at someone else's tattoo shop. It is no surprise to people that this city in Oregon has some of the best tattoo shops and unique Portland tattoo artists.
Portland is one of the most inked cities in America that is primed to help craft tattoos with distinctive styles on the skins of people looking for their very first tattoo or a brand new tattoo to add to their already existing collection.
Some detailed artwork tattoo shops like Tattoo 34 do scientific illustrations. Some of the resident artists become owners of the stores, or people from other cities open up shops in Portland to settle.
The professionals of the tattoo industry sometimes accept walk-in or same-day appointments after clients contact them, or he/she can contact the parlor to fix a specific date.
Clients want well designed tattoos and this offers an unique experience to any designer. A client begins by giving a creative brief, you share initial ideas research on the topic and then you will execute them likewise.
Tattoo artists develop a style with gradual years of experience. The art of tattooing reflects one's culture and also the person's signature style.
People who need custom work or custom design pieces inked need to inform the tattoo artist beforehand.
Some of the Best Tattoo Artists in Portland 
Kendall, the owner of Wonderland Tattoo in Portland, started tattooing professionally in 2001. Since the beginning, she has tattooed everything from nature and science to themed tattoos, all of which are her passion.
Kendall works alongside fellow artists like Kirsten Holliday, Sean Wright, Savannah Trevino, Cecelia Wingate, Katy Bisby, and Sarah Walls.
Sometimes tragedy strikes our lives and we rediscover our talent. A motorcycle accident changed the course of her life. At that time tattoo machines were available in the market and you had to apprentice in a shop to learn the ways of the trade. Alice learnt them and she started operating her business from San Francisco.
Kendall's shop is located in Southeast Portland, and during her illustrious career, she has tattooed anything she could think of. But, nature and science-themed work is her true passion, as shown in her Instagram.
She finds inspiration for her work in the sacred and profane things of Nature, in nature walks and found objects. Weeds and wildfires are things worth copying and little designs that she tends to copy are simply beautiful to look at.
Alice is surely one of the best tattoo artists and she is considered as a collage artist. She traces the sketches of the different phases of Nature and adding all the details her work is very lifelike and intricate.
Kendall enjoys painting, and most of the time, her tattoo designs become the subject matter of her art or vice-versa. She is one of the famous Portland tattoo artists and hopes to continue tattooing & making artwork till her last living breath at Wonderland Tattoo.
2) Ximena Quiroz – Skeleton Key Tattoo
Ximena Quiroz owns Skeleton Key Tattoo and is a well-known Portland tattoo artist. She perceived tattoos as pretty even when she was not old enough to understand them.
Furthermore, she gathered her record and personal tattoo collections, which inevitably brought her to Portland, Oregon.
Ximena loves the comic strip ' Achewood' and she has also made a number of sessions unpaid for customers during the month of September, the perfect idea for promoting her art.`
In 2006, she worked under Rio DeGenarro, and in 2008, Quiroz opened her tattoo shop. After her apprenticeship, she learned about saline pigment removal and scar camouflage from Mary Jane Haake.
Along with that, she received a certification from the Red Cross for bloodborne pathogens training. Currently, she lives in her basement Tiki Bar where tiki drinks are lovingly crafted and consumed while growing her record collection and organizing her army of cats.
3) Patrick Murphy– Sea Tramp Tattoo Company
The Sea Tramp Tattoo Company is one of the Portland tattoo shops that remain as Oregon's longest-running parlor for over three decades. One of the Portland tattoo artists, Patrick Murphy, currently works at this shop.
Bert Grimm was the original owner who was also known as an American tattooing legend, and his hand-painted flash sheets are still on the wall of Sea Tramp Tattoo.
The shop is located on Central Eastside and it was founded in 1878. Bert Grim had tattoed the infamous Bonnie and Clyde and the historical flash sheets line the shop's wall. The rates vary with time but the minimum rate is $ 80.
Patrick Murphy works at the Sea Tramp Tattoo along with Skot Ramsay and Mike Stevens. Initially, the shop had a different name, but the owner was forced to change the name to the Sea Tramp based on Don Deaton's favorite drawings of a seafaring temptress.
John Wilson is among the best Portland tattoo artists. He works at Scapegoat Tattoo and other Portland tattoo artists who have different styles, namely Brian Wilson, Olivia Britz-Wheat, Sarah Carr, Jennifer Frances, and Ryan Redman.
This shop is located in the beautiful Buckman neighborhood of Portland, Oregon, and nestled in with the pleasing folks of Ice Queen PDX, Herbivore, and Sweetpea Baking Co.
The shop is almost thirteen years old. The tattoos are vegan and you can book an appointment where you can just walk in to the parlor or wish to have a custom made tattoo done by the members of the team.
Online Booking is much in use and custom tattoos are made by them after receiving orders from clients. John Wilson art print is a product of intricate art work and archival inks and ships within 48 hours.
Wilson specializes in ornamental, traditional, nature/scenes, and custom tattoos. He is dedicated to the art and craft of tattoos and strives to provide his clients with quality work.
Dan Gilsdorf is among the Portland tattoo artists whose specialty is bold, solid work rooted in the time-honored traditions of classic Japanese and American tattoos. He works at Atlas Tattoo and takes a tattoo appointment even with a same-day session from Thursday to Sunday.
Dan Gilsdorf is a multimedia and tattoo artist. In his work he explores words as materials and covers poetry to simple concept based work.
Gildorf opened Atlas Tattoo twenty years ago in Portland. He is also a teacher in Portland Community College on the art, history, physics and metallurgy of tattoes. He is presently a resident of Warsa, Portland.
Gilsdorf works at Atlas Tattoo and other artists who have their tattoo styles, namely Jerry Ware, Lewis Hess, Mav Mess, Greg Whitehead, and Juan Puente. Atlas Tattoo is one of the famous North Portland tattoo shops.
6) Jason Kundell– Art Work Rebels Tattoo
Jason Kundell is among the remarkable Portland tattoo artists born and raised in Southern California. He has been tattooing since 1996 and opened his shop named Art Work Rebels in 2002. Since 2009, he has been creating inspired artwork in Portland.
Kundell as a teenager grew up in the LA suburbs but his style is greatly influenced by the Japanese style of tattooing. He had been to Japan and had soaked in their culture and has been living in California since 2009.
Kundell is a father, tea drinker, and spiritual advisor running an extremely exclusive tattoo studio. He works side-by-side with the following artists with unique tattoo styles: Jessica Mcdermott, Matty, and other guest artists.
Art Work Rebels tattoo is one of the established tattoo studios in Portland that specializes in classic, custom, and traditional tattoos with American and Japanese themes. Its owner and founder, Kundell, travels to San Francisco, Los Angeles, and Berkeley periodically throughout the year for interstate bookings.
7) Carrie Smith – New Rose Tattoo
Carrie Smith graduated with a Bachelor of Arts degree from Portland State University with a focus on painting and drawing. Subsequently, she set a goal towards her passion for learning tattoos.
She experiments with a variety of styles. People who visit this cafe find the talent of the people outstanding. The cafe has a host of friendly people answering their calls and catering to the different needs.
Smith enjoys getting to know her clients by listening to their interests and viewpoints on designs as well as drawing custom pieces to be inked on skins.
During her spare time, Smith paints, knits, forages for chanterelle mushrooms, collects antiques, gets tattooed, meets new friends, and spends time with her family.
She currently works at New Rose Tattoo, which is located in Southeast Portland, along with artists who have a variety of talents, styles, and artistic backgrounds.
The lowest price charged is $ 100 minimum. Tattoos under three hours are priced depending on their size, detail and placement on the body. They have have a $100 minimum tattoos under three hours. Rates for larger pieces are at $160/ hour.
8) Emily Joy – Lombard Street Tattoo
Emily Joy, an Oregon native, admires everything bright, bold, colorful, and fun. She works at a custom tattoo shop named Lombard Street Tattoo, which is located in North Portland, and clients can book a session with her either online or offline.
All of the talented artists at Lombard Tattoo shop are top-notch and have frequently hosted international guest artists. You can walk in to get your first tattoo or add a new one to the collection.
The best artists specialize in this area and the colors used are vibrant to fine line grey ink. Lombard Street Tattoo is open to all kinds of person.
Everybody can set their foot in this tattoo parlor and feel the difference whether you are a first-timer or an experienced person. The professionalism and dedication of people living here cannot be doubted. It has a positive and comfortable work environment.
Additionally, this parlor is known for its inclusive environment, dedication, and professionalism, where Emily Joy loves inking portraits of animals, among other things.
9) Katie Green – Blue Ox Tattoo
Blue Ox Tattoo is located in the Kenton neighborhood, famous for its history in North Portland. The North Portland shop has Portland tattoo artists who specialize in custom quality tattoos in a clean, friendly, welcoming environment.
Katie Green is one of the Portland tattoo artists who like one-on-one conversations with her clients. She is introverted by nature and prides herself on providing a positive experience for all customers from beginning to end.
Even when the covid hit people really high and took its toll the shop was kept clean by means of sterilization. The people running Blue Ox Tatto had gone above and beyond to follow safety standards.
While looking for the right person to do your job you will come across a series of portfolios so that you can always select the right person for doing the job. The pricing has been done in such a way that there are $100 minimum tattoo under three hours. The rate varies and for larger pieces it is priced at $175 per hour.
This place is located in the historical Kenton neighborhood in North Portland and people living here specialize in custom quality tattoos in a very clean and environment friendly atmosphere.
Green is versatile and has difficulty choosing any one style or method of tattooing to make her specialty.
Currently, she is most satisfied with tattooing color botanicals and blackwork, dot work objects/scenes, traditional American pieces, and many portraits of animals.
However, she does not do any realism or watercolor tattoos.
Conclusion
Overall, the state of Oregon has plenty of prominent tattoo places. But, Portland is a city where you could not run out of ideas or inspiration for getting tattoos.
There are plenty of artists that can help you immortalize your artwork or design. Additionally, some more noticeable tattoo artists may not have been mentioned here, such as Dyllan Stanczyk, Ryan Burke, Anna Clarke, Brian Paul, Wesley Fant, Cecil Porter, Maryn Charles, Heidi Keith, and more.
Tattoo making is just one of the many profitable businesses that the people of Oregon indulge in. Tattoo making is a part of the syllabus of many colleges in Oregon. 'The Tattoo Textbook' written by Shelly Dux is the Bible for many students who are trying to make big in the profession.
Women entrepreneur's who are strugglers are often shown the way to achieve success by successful grooming.
Last but not the least the art of tattooing is a fundamental part of our history and culture. So whether its for decorative purpose or whether they are symbolic in nature tattoos modify our body and have adorned them since ages.
The shops located in Portland deal with tattoo cover-ups, conventionally feminine tattoos, and lettering. They do it with great style so that the place heals up in a couple of days. This place has already boasted about tattoo artists who have a great sense of hygiene and sanitation.
Hopefully, the above list has helped you learn about the Portland tattoo culture and a few of the best tattoo artists and their tattoo shops.
Verified Content by Experts
USA Tales has content written by niche experts, travelers, students, and those with real-life experience. Our content is also periodically reviewed by subject matter experts to ensure content accuracy and relevancy. Have a question? Email us at team@usatales.com