The city of Los Angeles is not just a famous city in the USA but also worldwide. It is internationally known for being the rich and the famous home. The Los Angeles tattoo artists listed below have made their name in the tattoo industry by inking many celebrities.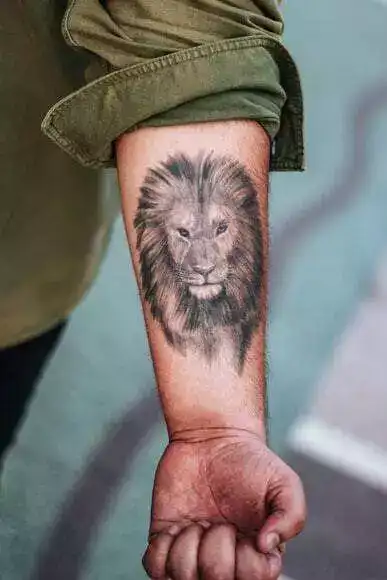 A tattoo is a permanent mark made on the skin with dyes inserted through needles into the uppermost layer of the skin. Tattoos have been around for thousands of years, and since then, they have grown to be one of the most popular professions worldwide. Furthermore, tattoos grow more and more common, and many people have made a career out of them.
Generally, Los Angeles tattoo artists use a portable machine that acts like a sewing machine, with one or more needles piercing the skin repeatedly. The tattooing needles insert minute ink droplets into the skin with every puncture. Now, anyone can get a permanent tattoo inked on their skin in a matter of hours.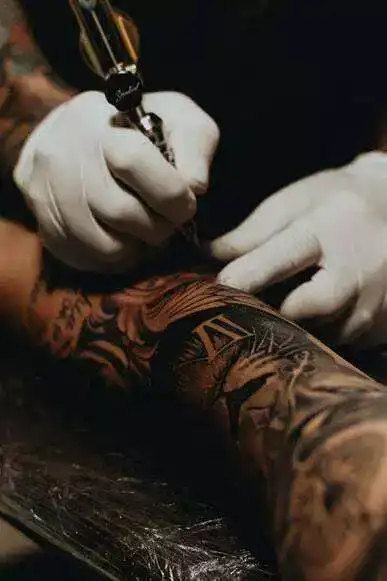 This process is done without anesthetics and can cause a minuscule amount of bleeding and significant pain on and around the tattooed area. A tattoo artist can create and apply tattoos based on a client's request or ink his/her unique designs that the client has chosen.
There are many tattoo studios in hundreds of cities with hundreds or even thousands of images to choose from. They accept walk-ins or in special cases, they take clients only through appointments or bookings. Some clients prefer to bring in their drawings or explain their design to the artist whereas others seek out Los Angeles tattoo artists that have their uniqueness and creativity.
All Los Angeles tattoo artists take extreme care and measures by sterilizing the equipment to ensure the safety of their clients. Their daily duties include cleaning, fixing, and keeping up to date with the latest trends, sketching new designs, learning about different techniques, discussing ideas with clients, booking appointments, and educating clients on proper post-tattoo care.
Most Los Angeles tattoo artists are known to have distinct and quirky personalities. They usually are artistic individuals as this whole field depends on the inkers being creative, innovative, articulate, expressive, intuitive, and unique tattoo enthusiasts.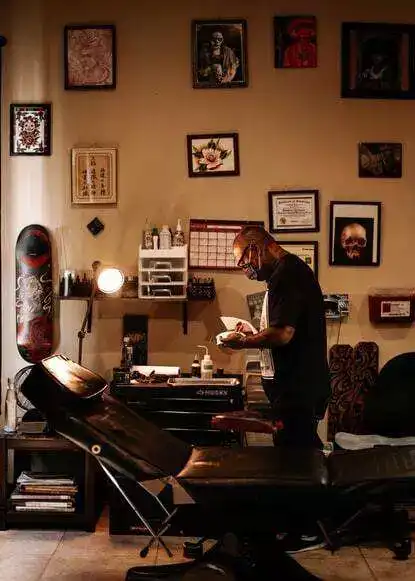 A tattoo artist can start their shop by hiring more artists to work alongside them as the studio's staff. However, most artists typically begin by working as assistants or apprentices at an existing tattoo studio and gain enough experience and practice to start their professional careers.
A professional tattoo artist or veteran tattoo artist is a skilled practitioner that designs and applies decorative works of art to the skin of their clients.
Nowadays, tattoos are seen more as an art form than marking the skin. Additionally, they have become almost routine and people are mostly focused on quality.
The launch of Instagram in 2010 made an online platform for Los Angeles tattoo artists and their shops to display their artworks & reach bigger audiences. Many artists keep graduating from art school and going into tattooing, so many tattoo styles have leveled up in the last decade.
Tattoo culture now has enduring popularity through magazines like Inked and television shows like Ink Master. Both of these have gathered gigantic followings and inspired many to get inked.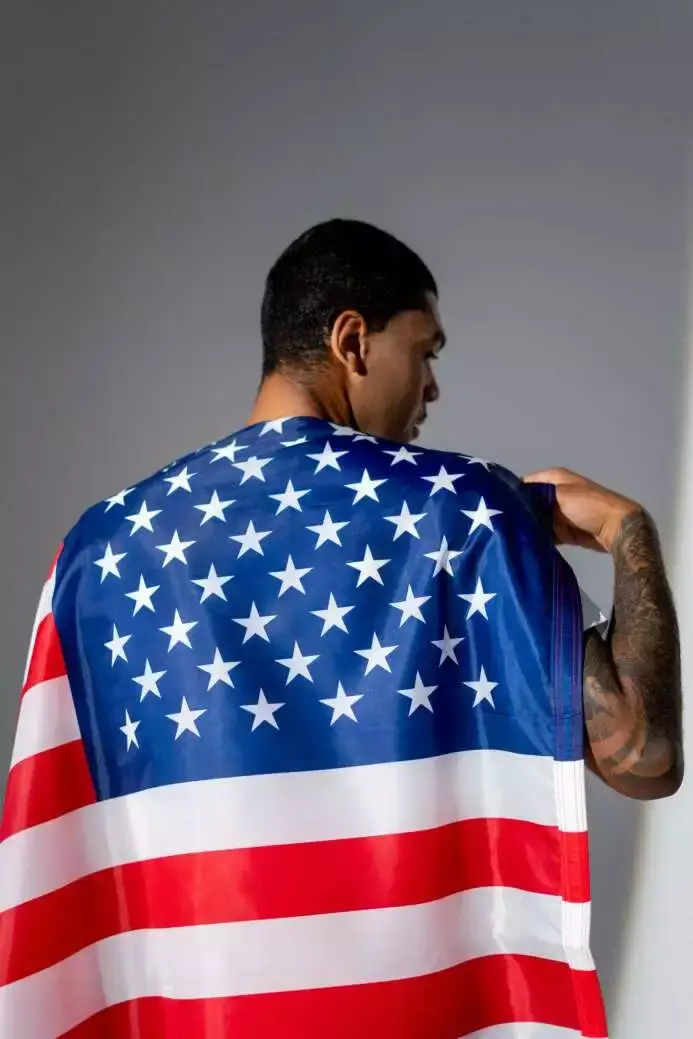 Since they have become normality, tattoos have become acceptable in office environments, and they no longer deprive people of regular jobs. Subsequently, these have made it simpler for people to justify their inking and brought a whole new wave of customers lining in front of the tattoo shops.
Furthermore, there is a growing awareness of issues related to power among Western tattoo artists. These artists have liked educating clients about the history of the tattoos they chose. Additionally, many tattoo studios focus on making their shop welcoming to marginalized communities.
Majorly tattoo is considered a symbol of rebellion, but it is an ancient art form and work of a non-conventional artist. Tattoo art has evolved into a modern art form multiple times. During this time, most experienced Los Angeles tattoo artists received celebrity status online and offline.
Many Los Angeles tattoo artists have inked actors, actresses, singers, and several other celebrities, especially in Los Angeles. Almost everyone worldwide has the same thoughts and views of Los Angeles irrespective of being physically present there or not.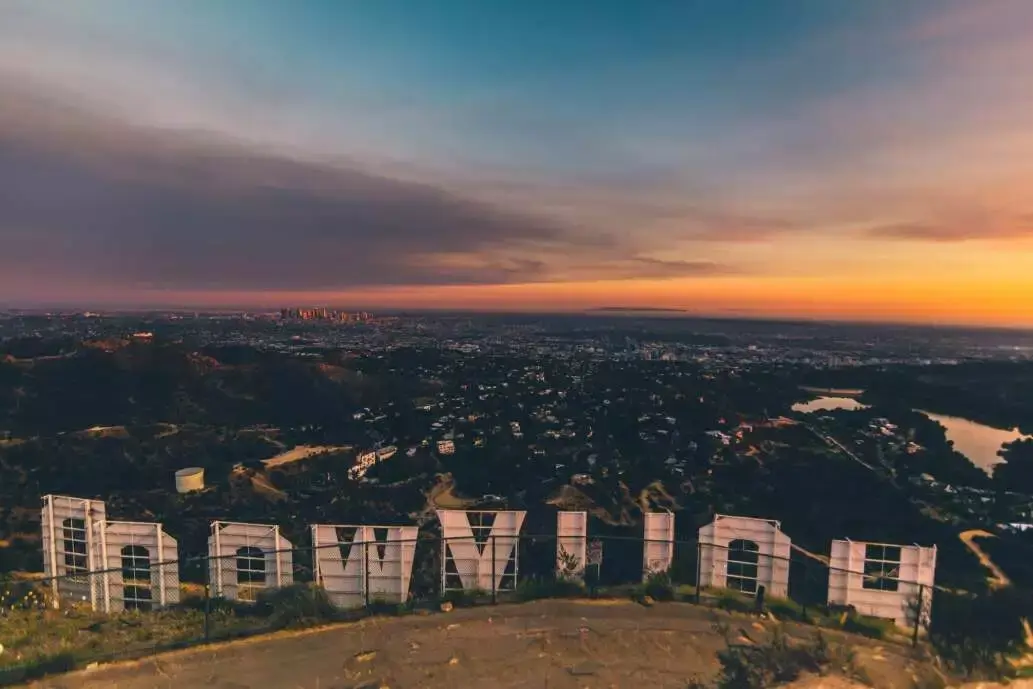 This city has affected the whole world in many ways, whether it be through the silver screen, movies, TV shows, or goods and products that are exported all around the world. Los Angeles is the first place that comes to mind when people think of actors, actresses, singers, artists, writers, and other celebrities.
Hollywood is the primary and major home of entertainment companies filled with people of diverse ethnicity. It is well known that the number of celebrities residing or just visiting LA is higher than any place in the entire world.
Furthermore, Los Angeles is also known for its liberal stance on contraventional issues that have, had, and will anger people from more conservative states. These issues include gay marriage, drug legalization, abortion, racism, the homelessness crisis, and income distribution, climate change, and socialized health care.
People are proud to represent themselves as what they are through various activities and symbolism. One such act of artistic symbolism is through tattoos, and Los Angeles is filled with the best electric/ink tattoo parlors and top Los Angeles tattoo artists.
Following are Some of the Best Los Angeles Tattoo Artists 
Zoey Taylor is the owner of a tattoo parlor named The Warren Tattoo Shop and one of the best Los Angeles tattoo artists in West Hollywood. She specializes in beautiful floral patterns, realism portraits, abstract designs and has a team of her tattoo artists that works under her in California.
The Warren Shop is known to provide private spaces that make such popular clients feel comfortable during the entire process of getting new tattoos.
Taylor distinguishes a custom design studio and a street tattoo parlor that offers a standard choice of designs with walk-in service when it comes to her shop. She is a former painter who has found her way to become one of the Los Angeles tattoo artists with a singular, atypical style.
The Warren Shop's location in West Hollywood and unique artwork make it a good fit for the evolving business. Taylor's clientele includes LA Lakers part-owner Johnny Buss and performers Mel B, Cyndi Lauper, and Joey Fatone.
2) Mister Cartoon
Mister Cartoon, also known as Mark Machado, is a Mexican-American tattoo artist residing in Los Angeles, California. He is another popular Los Angeles tattoo artist who also shines/moonlights as a graffiti artist. The artwork by Mister Cartoon is on the skin of many popular celebrities like Justin Timberlake, Eminem, Snoop Dogg, 50 Cent, and more.
Moreover, he has even designed Eminem's "Shady Records." As his name suggests, Mister Cartoon mostly specializes in tattooing cartoon figures, which many people are fans of.
Machado's tattoos have also been used by T-Mobile, MetroPCS, Nike, Toyota, the LA Clippers, and the game, Grand Theft Auto. He has appeared in the documentary – Scarface: Origins of a Hip Hop Classic. Additionally, he is a contributor to Mass Appeal Magazine.
He owns Joker Brand Clothing in collaboration with his friend, Estevan Oriol, and he is also affiliated with Soul Assassins. Machado was also featured in one of the Grupo Modelo's Fighting Spirit Modelo Beer television commercials.
Mark Mahoney is America's most respected, successful, and the influential tattoo artist. He has more than four decades of tattooing experience, making him a living legend. He is also known as the godfather of black and grey single needle tattoos.
He has also been called the High Priest in the world of tattoos. His career as a tattoo artist started in 1977 and till now, he has had many celebrities as his clients from all over the world. According to an article in a newspaper, many fellow artists consult Mark Mahoney on new artwork and techniques.
Another well-known Los Angeles tattoo artist named Doctor Woo has worked under him as an apprentice for a long time. Mark Mahoney works at the Shamrock Social Club, leading a team of experienced artists under him.
Inked by him, some of the celebrities are Johnny Depp, Angelina Jolie, David Beckham, Rihanna, Lady Gaga, Britney Spears, Zayn Malik, Brad Pitt, Johnny Thunders Tupac Shakur, The Notorious BIG He is popular as being one of the topmost Los Angeles tattoo artists.
Kat Von D, full name Katherine Von Drachenberg, is an American tattoo artist popularly known for her work in 'LA Ink' on the TLC reality TV. Apart from tattooing Hollywood stars, she has also worked as an entrepreneur, model, author, musician, and TV personality.
Kat Von D's major source of inspiration for her tattoo art has been the Latino culture of Los Angeles and she has always aspired to be among the greatest Los Angeles tattoo artists.
Just for that, she quit her school at the age of sixteen. Now her hard work and dedication brought her success with millions of followers around the world, which includes celebrities like Beyoncé, Miley Cyrus, Eve, Kerry King, Margaret Cho, Zayn Malik, Lady Gaga, Harry Styles, Diggy, Demi Lovato, Mary J. Blige, Toby Morse, and more.
She works at a tattoo shop named High Voltage Tattoo and has many apprentices working and learning under her.
5) Christina Ramos
Christina Ramos has been tattooing since 2008 in many styles, but she specializes in black and grey tattoos with a realism theme. Ramos books appointments after a general consultation and she specializes in lettering and illustrative Japanese tattoos.
For inquiries, people can email her at @christinaramostattoo.com and visit her website. She also has an Instagram page like the other Los Angeles tattoo artists mentioned here.
Kim Saigh, currently almost 50 years old, is a tattoo artist and television personality in America. She is known mostly for her work on the TLC reality television show, LA Ink as a tattoo artist.
Saigh got her first tattoo at the age of sixteen and the age of eighteen, she pursued to become an artist herself by becoming an apprentice at one of her friends' tattoo shops.
After that, she moved around a lot, worked on body art at tattoo shops like Guy Aitchison's, and opened a tattoo studio named the Cherry Bomb Tattoo Studio. She was also invited to Los Angeles to work as an artist in High Voltage Tattoos.
Saigh works at Memoir Tattoo in Los Angeles with another tattoo artist named Shawn Barber.
Saigh is now listed among the noticeable Los Angeles tattoo artists around the country.
Craig Jackman is an American traditional tattoo artist who is also the owner of a tattoo shop named American Electronic Tattoo Company. He realized his passion for body electric tattoo at a young age and began his arduous journey towards accomplishing his goal.
Originally he is from England, but he moved to America in the 1990s to hone his craft and become one of the best Los Angeles tattoo artists.
Jackman's portfolio includes black and gray, single needlework, portraits, large body/back pieces, abstract geometry, etc. He is old school and a Luddite who is not a fan of taking photos or trying to understand social media. However, he still has an Instagram account for people interested in his work.
8) Chente Rios
Chente Rios is also among the popular Los Angeles tattoo artists located in East Los Angeles. In the 1990s, Rios faced many struggles to establish his career and provide tattoo services. Nevertheless, he didn't let any of his circumstances bring him down.
He continued his dedication and hard work to get a spot in the tattoo culture and now, his tattoo shop named "Under The Gun Tattoo Company" is known as one of the top tattoo shops in LA. Chente Rios is famous internationally for his black and grey tattoos, which helped him gain popularity among celebrities like Justin Bieber.
Rios is a native Los Angeles resident and operates in East Hollywood. In 2013, his profile took a big leap when he tattooed a Native American symbol of the Stratford Cullitons Canadian junior ice hockey team on Justin Bieber's shoulder.
Emily Anne Grant grew up aspiring to be a comic book artist, however, she was drawn towards the stylized imagery of tattoo styles. She is another Los Angeles tattoo artist who has received the opportunity to immortalize her creative creations in the tattoo world.
She currently works at Studio City Tattoo and continues to astonish her clients.
Since 2002, Grant has blended her innovative ideas and her originality with clients to create a custom piece for permanent inking. She is also a gamer, designer, musician, illustrator, and a clever tattooist. Her experience, reliability, and constitution led her to work at Studio City Tattoo, where since then, she has enjoyed bringing her distinct style and techniques to life.
Grant works alongside talented Los Angeles tattoo artists like Joshua Gray, Jose Menendez, Jim Down, Danny Dunbar, Eli Rusakov, Pedro Lopes, Perla Garcia, and Travis Loving.
Jeremy Swan started as a tattoo artist in Monterey Bay, where he worked for more than a decade with the dream to move to a larger city. His first option was the city of San Francisco. However, it already had plenty of experienced tattoo artists who ran their tattoo shops. Swan fell in love with the Los Angeles area, and in 2003 he started making trips to tattoo and form his clientele.
His clients kept increasing every time he visited the "city of angels," and he felt he could make a mark on this famous city both literally and figuratively. He permanently moved to LA to open up his shop, Broken Art Tattoo, in 2005. Currently, Jeremy Swan is considered one of the greatest Los Angeles tattoo artists.
After two decades of experience accumulated while running his tattoo studio, Swan has developed a broad skill set and likes to focus on detailed line work with high contrast shading and saturated color. He wants to call his style – hyper-traditional.
The Broken Art Tattoo Studio has other talented tattoo artists, namely Derek Everette, Matt Soderberg, Josue Acosta, and Josh Ojeda.
Conclusion
Besides the ten tattoo artists mentioned above, many other artists are popular and gained fame by tattooing Hollywood stars. Some of those artists have either opened their studios or are currently working along with other artists.
We hope that the details provided here have helped you gain insight into the well-known tattoo artists in LA.
Verified Content by Experts
USA Tales has content written by niche experts, travelers, students, and those with real-life experience. Our content is also periodically reviewed by subject matter experts to ensure content accuracy and relevancy. Have a question? Email us at team@usatales.com